Hannah Evens little fun experiment conducted on the topic: Is it easy to become a fashion blogger without effort.
I am deeply convinced that any freak with a smartphone today can become the star of street fashion. So I'm sick of it, that I decided to debunk the myths and idols of the world to confound the fashion bloggers. They are all the small stuff and find yourself Fashion Story. Well, come on! I prove to you how easy it is to pass for fashion, making horrible!
How to do it nicely? Oh, I know all these hitrushki! Spread on a background of retro chair clothes, upload photos to INST (Instagram), slightly brighten the background, near casually decompose nail polish or a sprig of the plant. Done! You are amazing! And the clothes? Yes, my God! Go to any stock, typing stuff at $ 20, and you are fully prepared.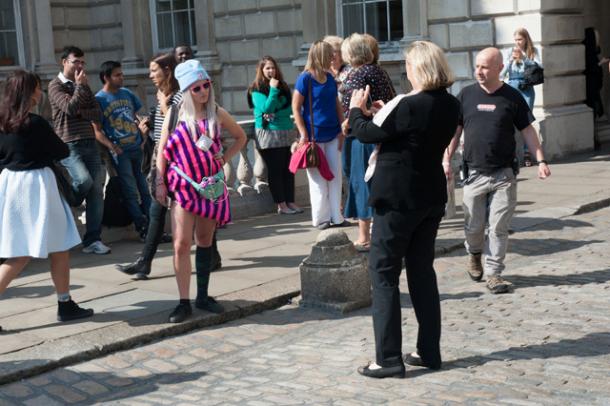 So, my experiment began with the fact that I, anticipating the opening of New York Fashion Week, went to look for clothes at budget prices. My limits were - spend no more than $ 16 per day. I know that this event ever hang out hundreds of street fashionistas who are looking for fame and advertise their blozhiki. I'm 22, and I too can become famous!
I took a friend with Henry, he photographed this whole saga. Went into drains, thrift stores, where everything is very cheap. Bought a bunch of jackets, shoes in the style of New Look on a thick heels, a few pairs of men's socks. Then he got to the shop in London Brick Lane, where bought plastic bracelets, underwear, though, the prices are high, well, never mind.
At the junkyard I found a roll of pink striped fabric, purse and hat. People throw away almost the entire designer glasses, working hours and a lot of useful things. *
* Rubbish is sorted, and a dump similar to the clothing store.
On the way home, we stayed a couple of times, answering people's questions. I was part of the role of the fashion blogger who goes to restaurants as a taster.
Day One
When I entered the courtyard of the fashion house in Somerset, I saw a crowd of tourists who rated ambient "on clothes." I trotted scurried between photographers as they did not see me. Asked: "Are you a fashion blogger?". I replied, "Yes, of course!».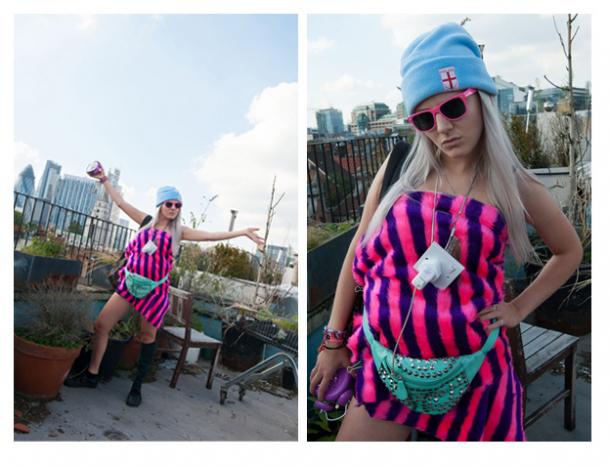 They crowd rushed to take my interview. Asked where I took this gorgeous dress. I lied, that part of my outfit - with difficulty procured items from the collections of Vivienne Westwood (who is that all? But I knew exactly a name! It is associated with the world of fashion!). One even blurted out: "Yes! I remember she had this bag! It was a year ago in the trend! "(Well, yes, yes, I very nearly burst out laughing, nerd!)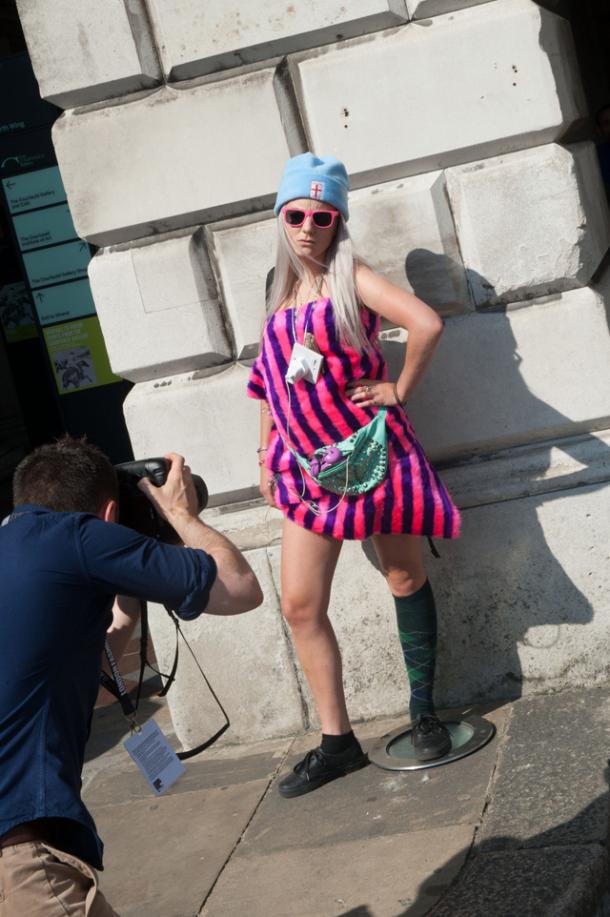 Everyone wanted to know where and what I bought, such as awls interesting costumes with their own hands? One photographer gave me a spray bottle to spray the body to make it look wet. He explained that if my photos will be more presentable. And I began to photograph.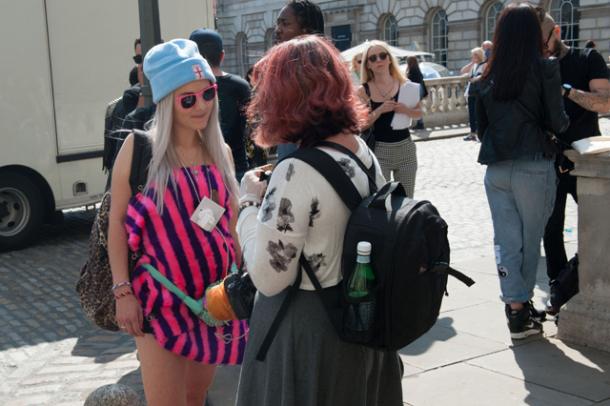 Day Two
I missed the weekend was jam, and I did not dare to go there. But on Monday, dressed up in a football uniform and long socks. How horrible backcombed hair and went.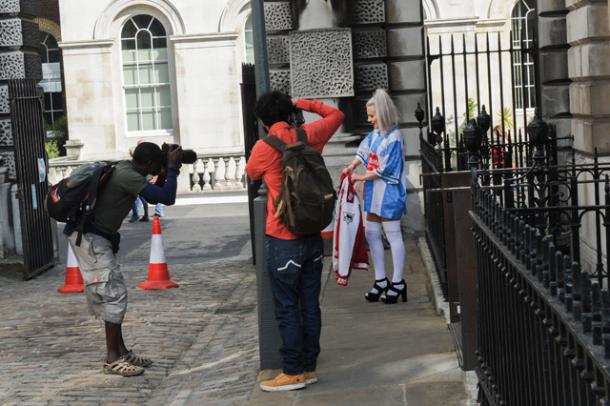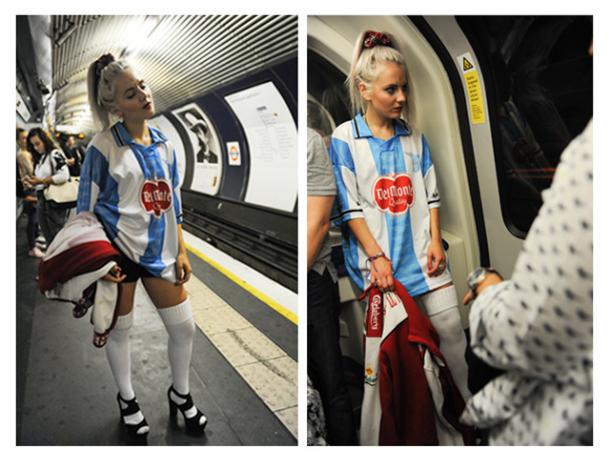 As I just have not named: the "Queen of England" and "shy girl", and "Best fashionistas year." Just proud of myself! All the while shyly smiled and said I was "too well known, so they can not know my blog."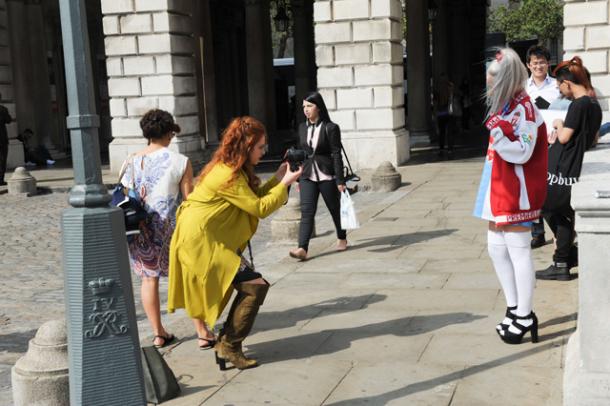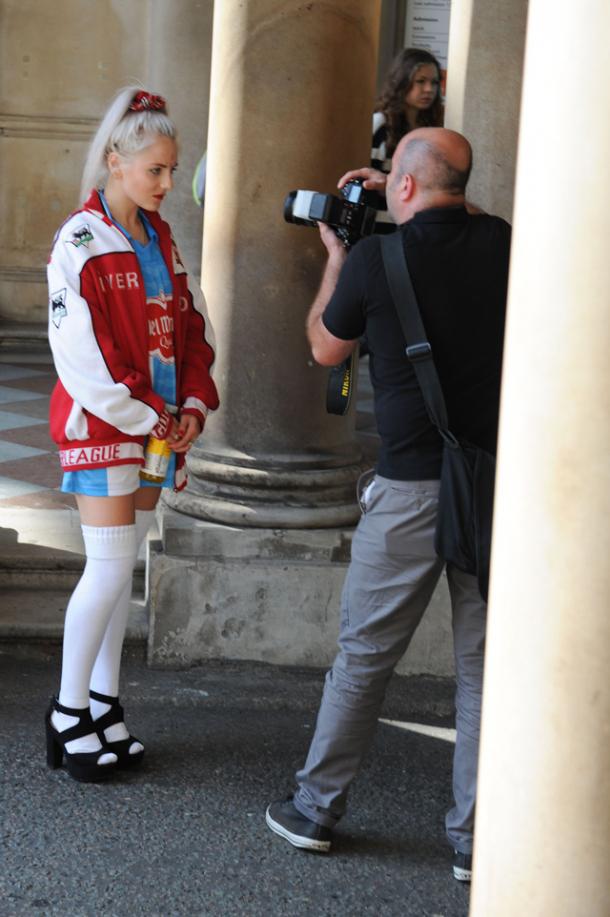 Third day
I tried not to look really quite foolishly. I was approached three times more people than on Monday. Went to the barber, professional stylist has made up his eyes.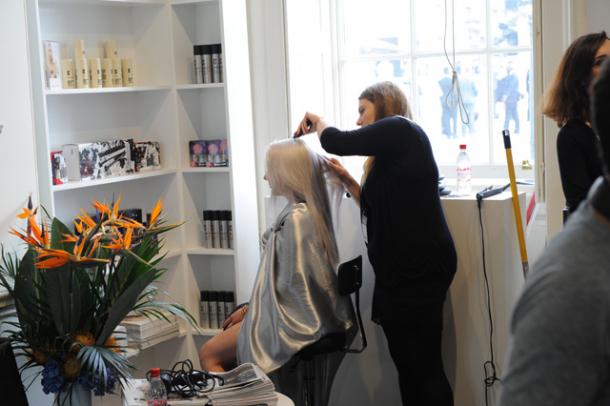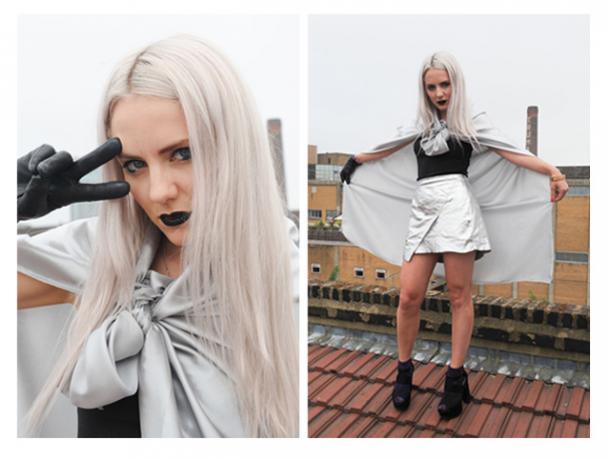 Photographers flocked to me as hungry freelancers to table with canapés.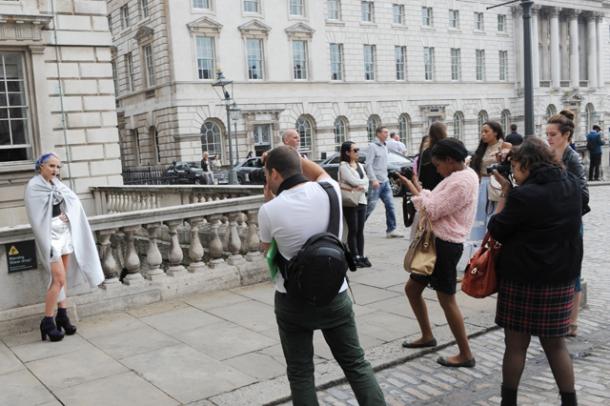 People asked the address of my blog, and I asked them to just mention my name in his Instagram and promised that I will choose the best photo itself, and will refer to them personally. Wow they went after these words! And how many men got acquainted with me !!! They all said that I am the best and impossibly beautiful. I'm glad that it is so easy to achieve for some $ 16. The main thing at the right time in the right place.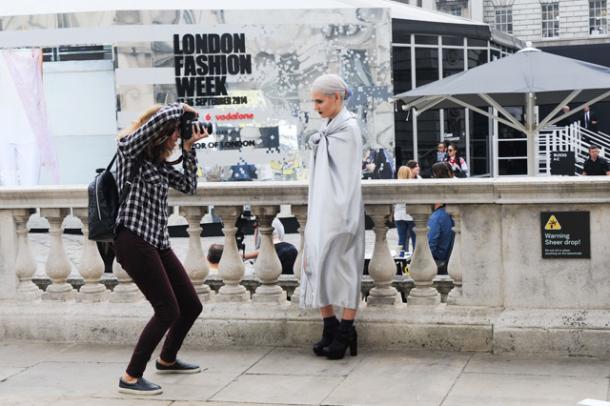 Only one boy, it seems, saw through me. He said something like the phrase "not too breeze blowing in my suit." "False always blown" - he chuckled. To bite!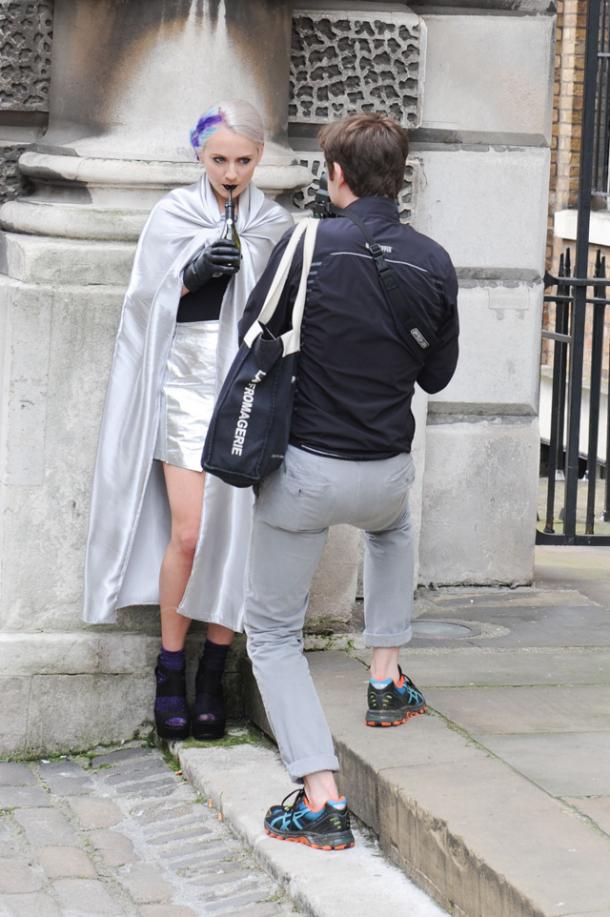 Conclusions
This test gave me a lot. And sensations. Though disgusting lie, but funny how everyone just something really. I realized that many simply nowhere even walk her fashionable handbag, play the mod. Some seek connections and acquaintances here, free advertising, and invitations to private parties.
But there are also disadvantages. Those who have been the topic of blogging, understand that I'm a newbie. We had to make a fashion blog, though its rudiment. And we need to have some basic wardrobe, capsule, from which bloggers and dance. And honestly, there's really trendy bloggers that are not easy to be fooled by strange things, but they are few. And they can only be distinguished by his own who understand fashion and develop their own unique style, leading blogs for years. And basically no one understands this fact, and I see this.