The young starlet Selena Gomez, who became famous for his role as Alex Russo in the comedy television series "Wizards of Waverly Place", now is not only an actress as she is a singer, songwriter and women soldiers, UNICEF Goodwill Ambassador, and, of course, vozlyublёnnoy idol all American (and not only American) girls - Justin Bieber. This starlet 18 years of his life had time very much, because it is not afraid to experiment and improve.
Texas girl Selena is quite specific appearance, which some consider ideal, and some are just ugly. Everything in life is relative, so there are both those and others. Apparently Selena very modest girl, we know that at age 12 she was wearing a "purity ring", which indicates that its owner promises to keep her virginity before marriage. By the way, as soon as Selena began a relationship with Justin, the ring disappeared from her fingers. The case goes to the wedding? These young, and all there - in the pool with his head.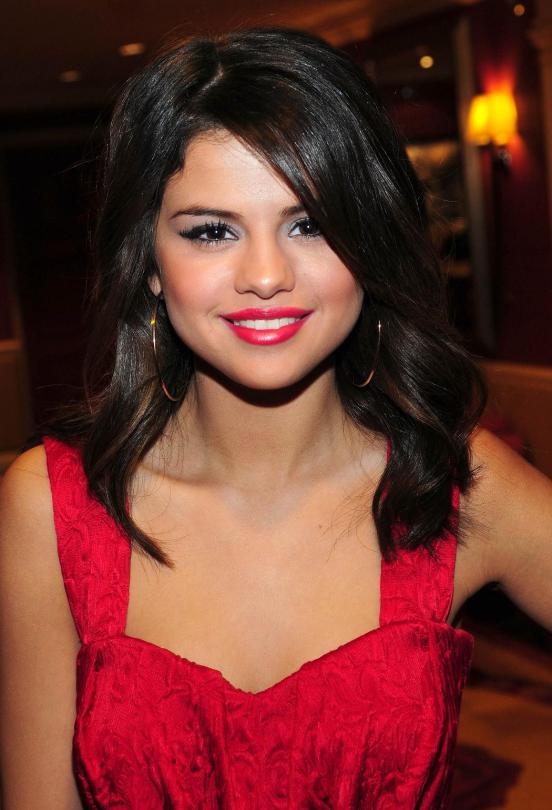 I told you that Selena's appearance at the original and this applies especially little face of a rising star. Selena is very young, so the person can still change 10 times (not dramatically, but still). Let's look at the current estimate and Selena make this charming girl.
1. Selena reminds me of a little animal (that's just a - I do not remember) and she always looks incredibly well-groomed! I do not see any photos of Selena which would be unseemly in the form of lights, and the fifth point. She was always very reserved and modest in its manifestations. I like to make in the photo below, and of course, hair Selena (I think it was her pride).
2. It is evident that Selena tried very hard to look good, but it is not work because of a tired appearance. For 18-year-old girl's life Selena abounds, so sometimes the time for sleep is not enough, hence the "sleeping kingdom" in some press conferences. I do not like make-up, skin tone is too light, which makes Selena even more sleepy.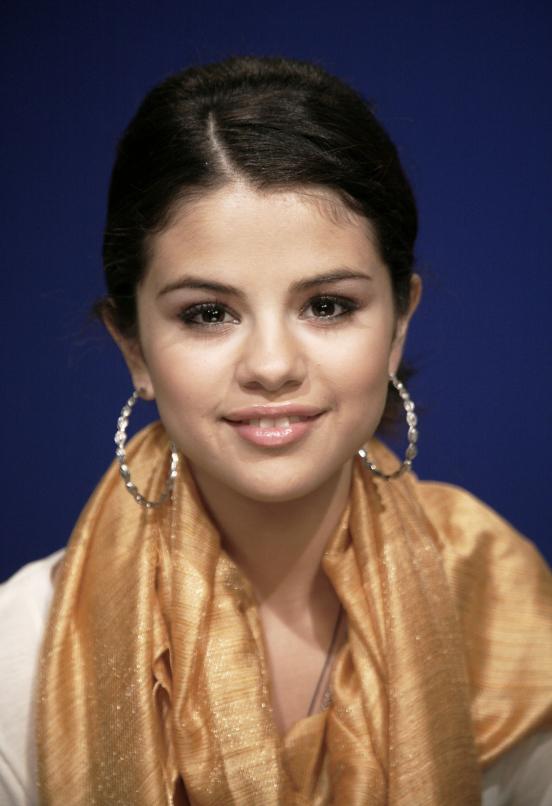 3. Excellent make-up! Here, bright tone is just a theme, as Gomez shines from within and no additional retouching is required. I am very impressed by the precision with which makeup is applied Selena truly master hand work miracles!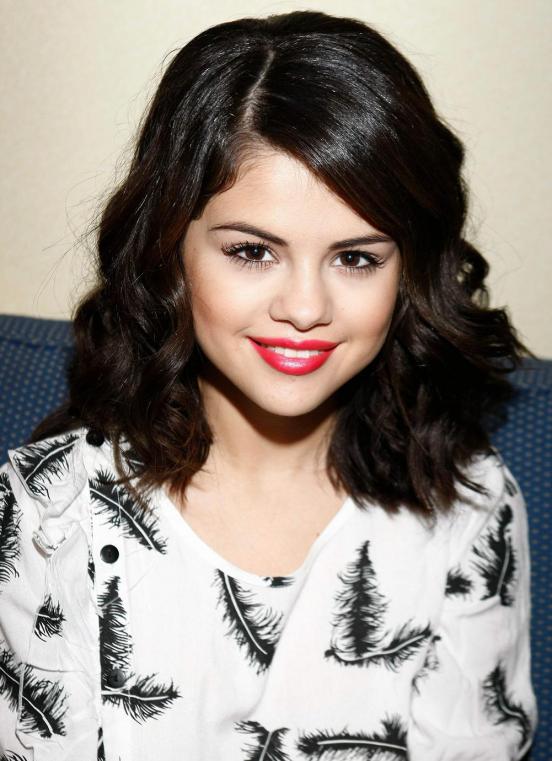 4. Something somehow ... hmm ... not. The infamous pink lipstick and underlined by a dark eye shadow - a banality from which Selena have to get rid of now. You need to be varied, but without going over.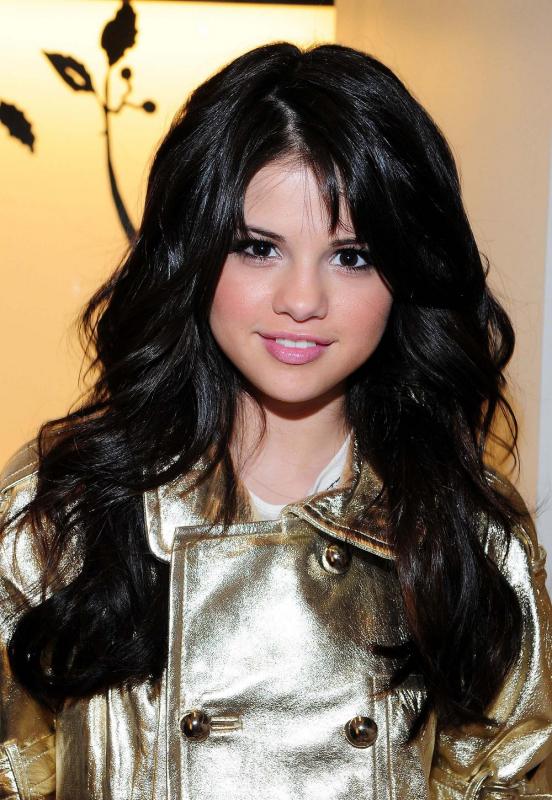 5. Here Selena looks a little older than it actually is, even though the other photos I would not let her and 18 years. The child - a child yet. Compare it and Demi Lovato: Who looks older? Of course, Demi. Makeup, like Meiko in the photo below, Selena is hardly ever used. And he does ... wrong.
6. Honey and natural. It would not like to see Selena stood on the wrong way, because she is "light" or something. Well I do not know. Make-up is excellent, because Selena bright mejk in general is not required, it is young. A couple of years 25, this rule will not work.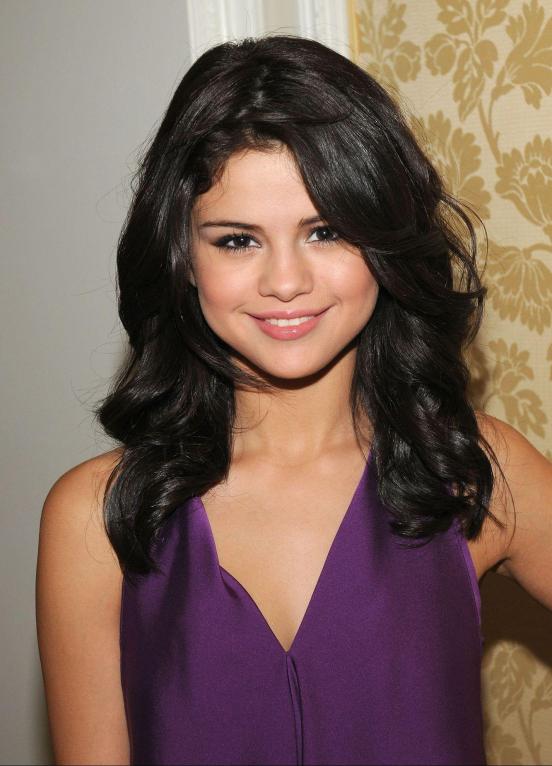 7. This makeup does Selena adults, but she still looks at 18. How beautiful is youth! I do not really like make-up, but nothing bad about it, I can not say.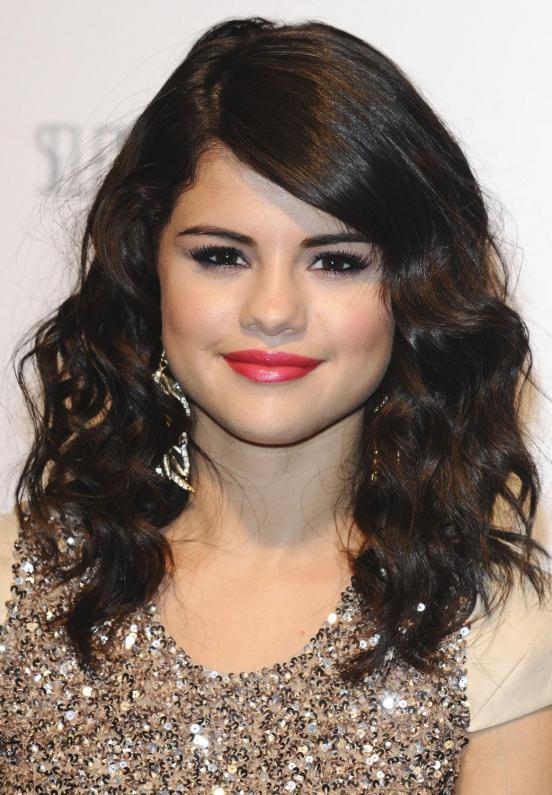 8. A charming way! Just beautiful! Playful curls and make beautiful makeup Selena princess. Here is a direct see her new Disney fairytale beauty. I liked the makeup, but bluish shadows, I would still removed.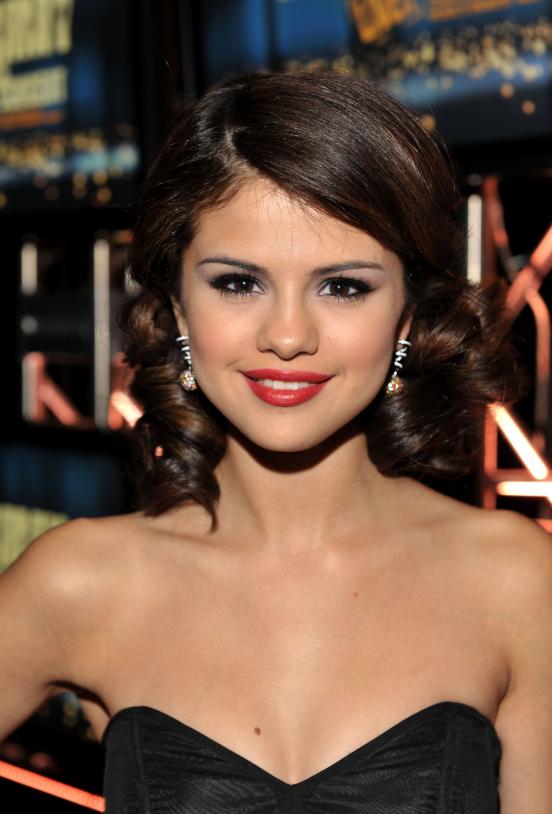 9. Almost all celebrities have photographs of the eye some "neponyatki." Here and there a photo of Selena. Here she is just an ordinary girl. If I did not know that she is a star, it would take just sat down for an ordinary student-freshman.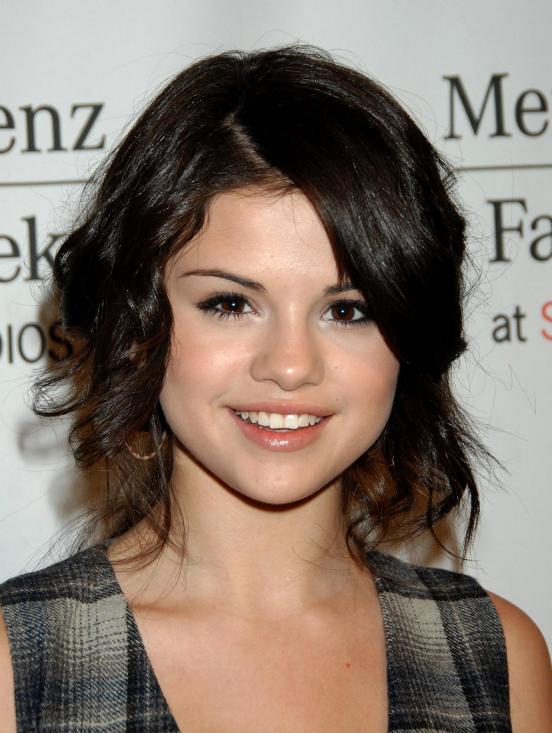 10. I think Selena of those girls who do not go very long hair. With short is obviously better (maybe the one I think so, do not know). Makeup has not impressed me, although it was designed to "combat all on the spot." She is so funny stick two front tooth (by the way, this is the first thing I noticed).
11. "Enlightenment". It seems like Selena descended on something amazing. Again my disadvantage, I watched it with the participation of a few series "Wizards of Waverly Place," and I can not say which of Gomez actress. I like to make: It's so pure and innocent ...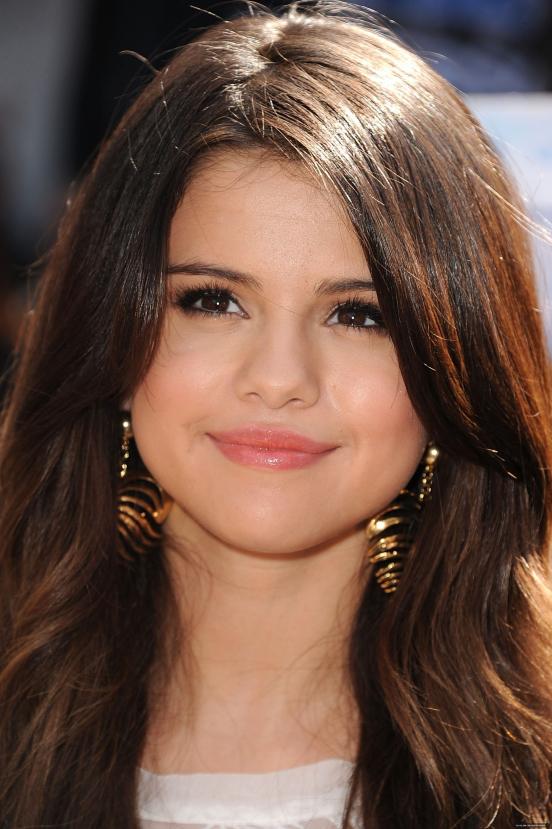 12. I hate that tone of lipstick and gloss !!! Just can not stand! Well here it is possible to spread on their own lips !? Thank God, the beautiful color of the dress.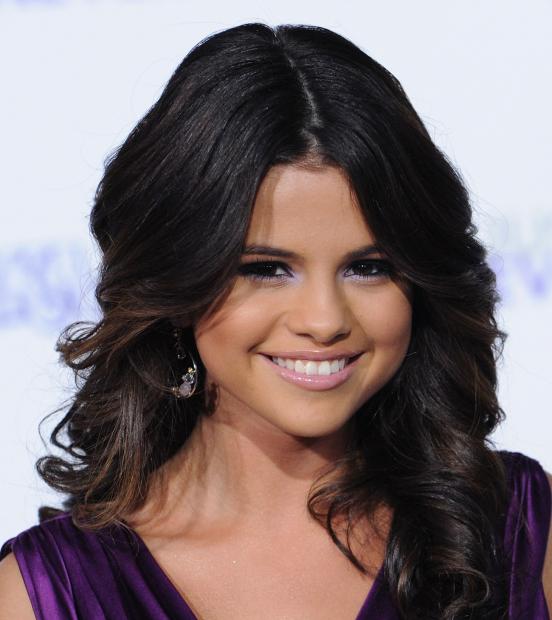 13. It is unfortunate, but not fatal.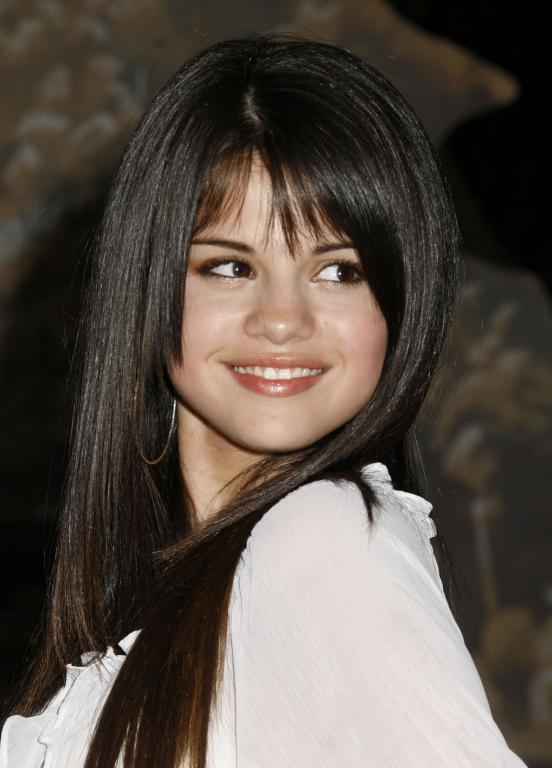 14. Doll. I can see the kids in the village of poking his finger and saying "Maamm and she live?". Makeup should not always be in the tone of the dress, this time not like.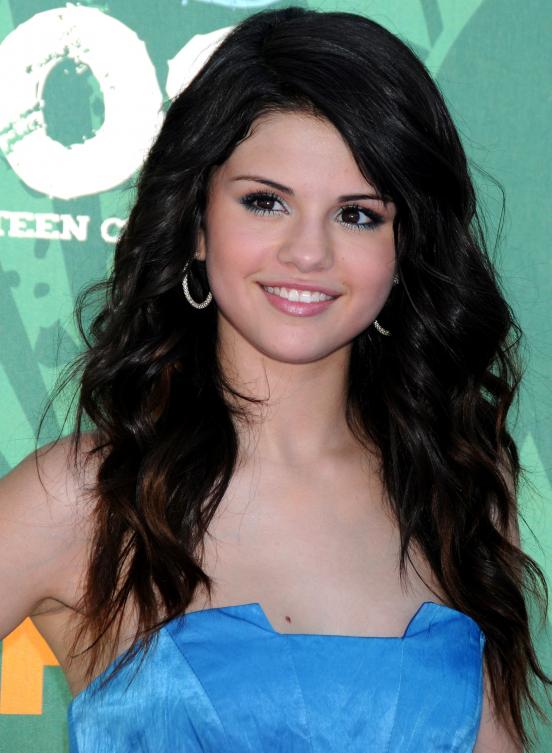 15. Everything is perfect, but I can not understand that Selena with lips?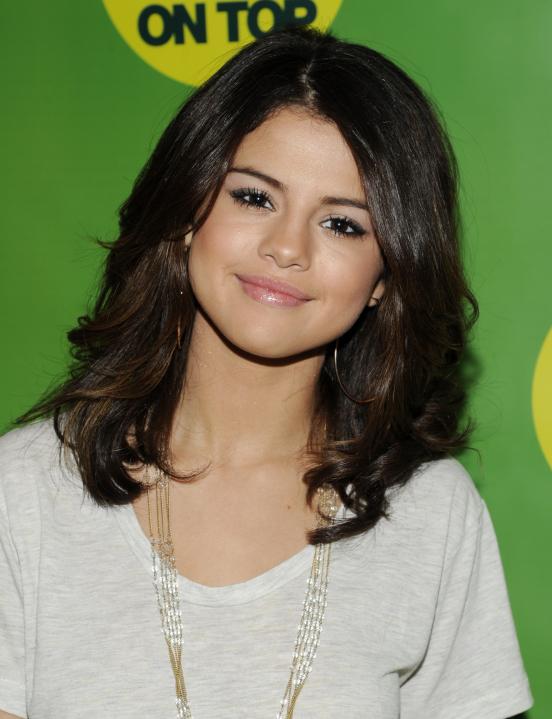 16.-minute miracle! It makes you want to pull for Selena cheeks. This lapotusechka! Makeup makes it even more delicate and soft, but nothing of a dress and not talking.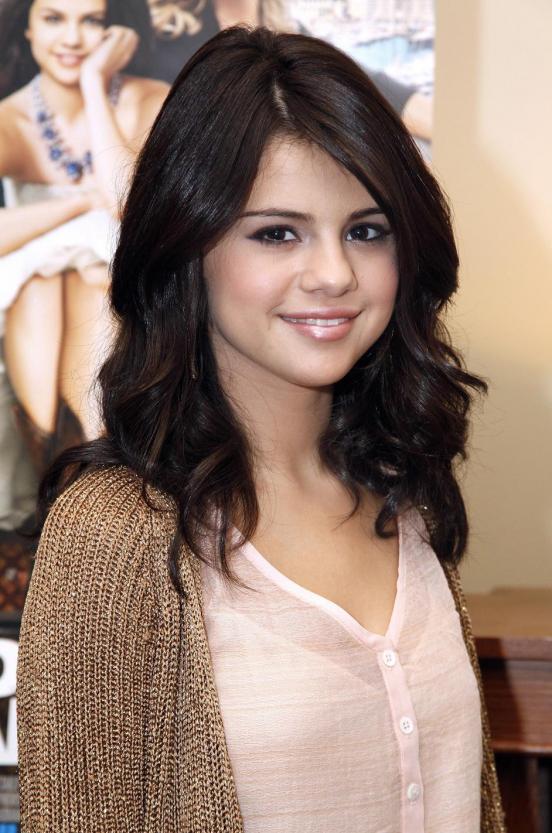 17. Luxurious! The brunette in red with a striking makeup - it is something with something. The best way in my opinion.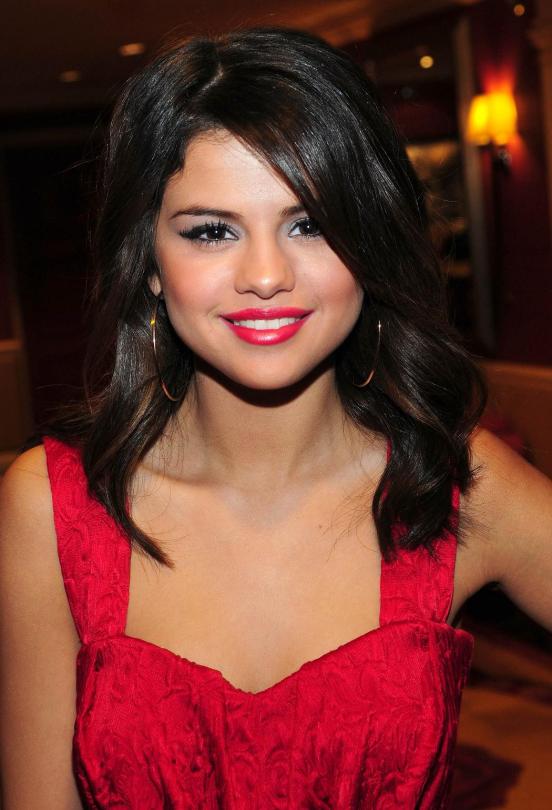 18. Seksualnenko, however. I'm head over heels in love with this eye makeup !!!
19. Not mine. I do not like any color of the dress, no make-up. I am not finding fault, and stating a fact.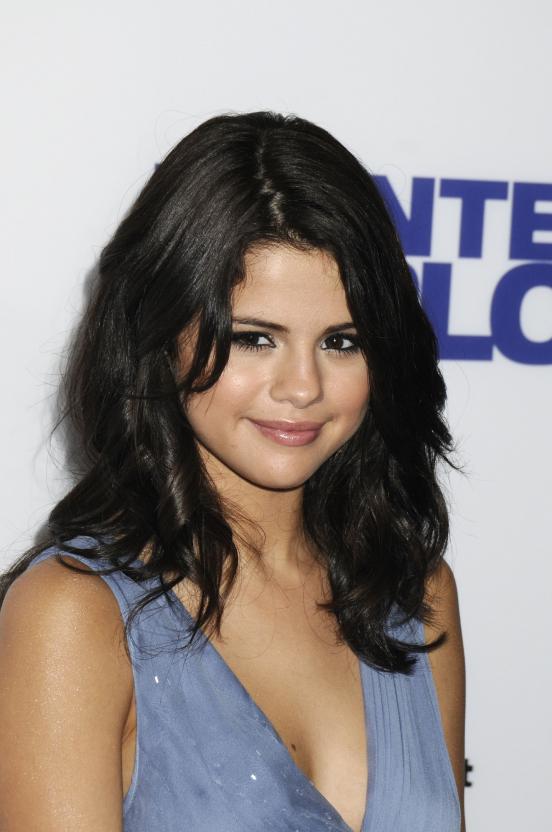 20. Well, who so colors !? Carefully of course, but such Selena makeup is not suitable.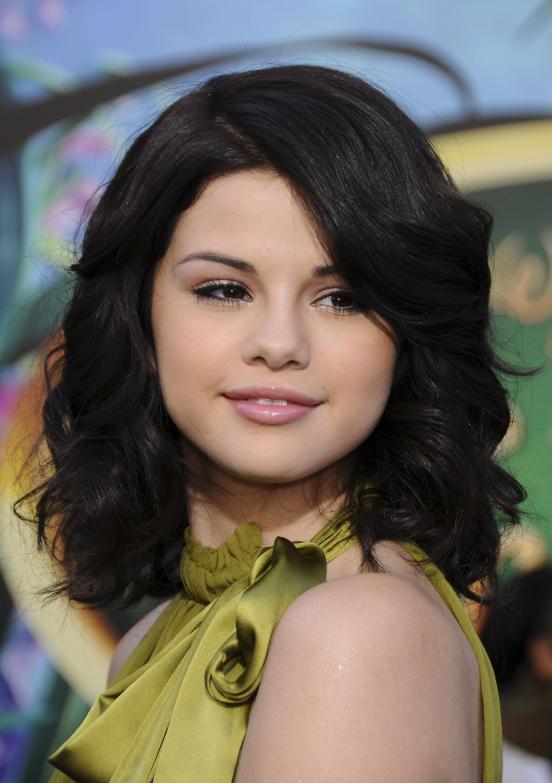 21. Too long bangs. Browse was unable to make up :)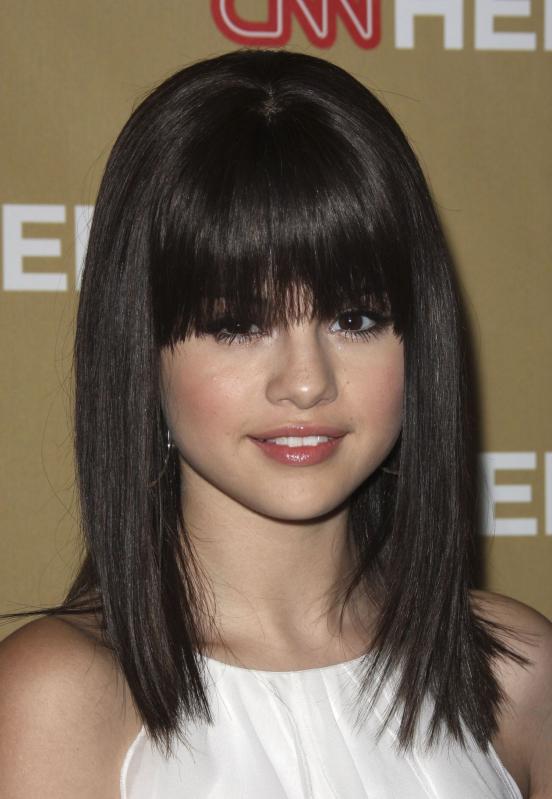 22. In principle, a good makeup. But what may be a make-up when Selena goes so red! Note that not every Spaniard a color to the face, but for an ordinary girl from Texas red - the perfect color! True wonder she wore a striped sweater ... some "Kruger" combination left.