This woman, who was able to achieve a brilliant career and become one of the best singers of our time, not styled differently as Diva, as critics seriously believed that Christina Aguilera has long outgrown the status of a star. The singer thanked for all their achievements natural propensity to take risks and challenges, hardened her character. She - the embodiment of the changeable nature that relentlessly "ischёt themselves».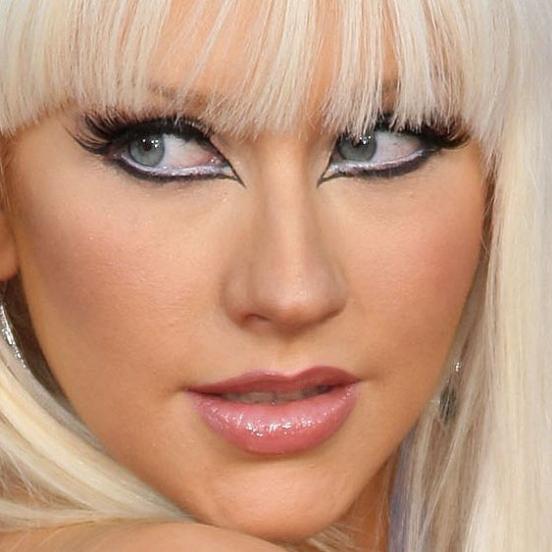 Christine is not afraid of change, and its image has changed over the decades of creative activity enough times. She was a blonde, the brunette, and even her make-up - it is a completely separate and very interesting topic.
Let's look at the experiments inherent in the nature of vociferous Diva, which affected it was her pretty face. Today we contemplate the make-up Chris - both good and bad.
1. Simple, sweet and talented girl Christina, with ordinary make-up at the time, did not differ from other novice singers in their external image, but her voice at times superior to the rest of stars, for example the same Britney Spears.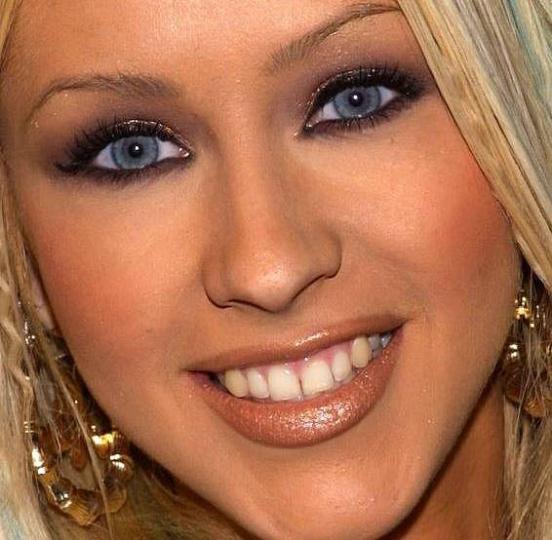 2. Beautiful color lipstick, which is absolutely not compatible with multiple shades of shadows Christina. It is a pity that so decided to make-up artists "to paint" Aguilera, much better than would be looked arrows (which perfectly applied), and all the same fuchsia lipstick. Lilac shade - clearly unnecessary.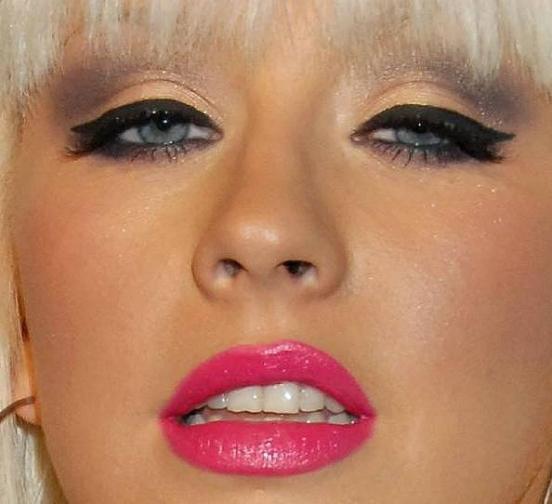 3. Excellent mejk. All coated with detailed precision, and Christina loves a way diva 40s.
4. This is brovischi ... Drawn from the heart. There Christine recalls the heroine tale "Jack Frost" - Marfusha. No offense to Christine, but no make-up on her face faded and very discreet.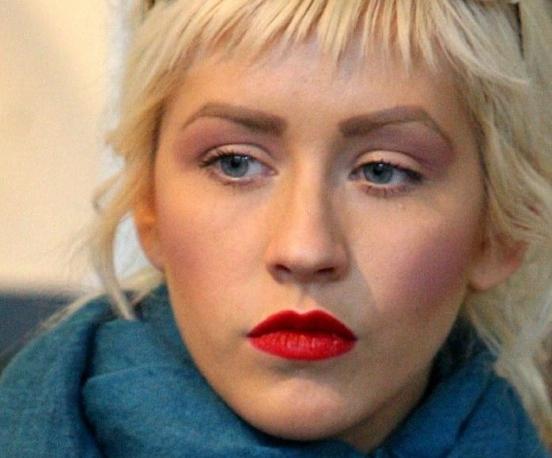 5. "Perekopchёnaya" brunette Aguilera I absolutely do not like. Standard make-up - red lipstick and dark shade - more suited to Christina when she blonde in color.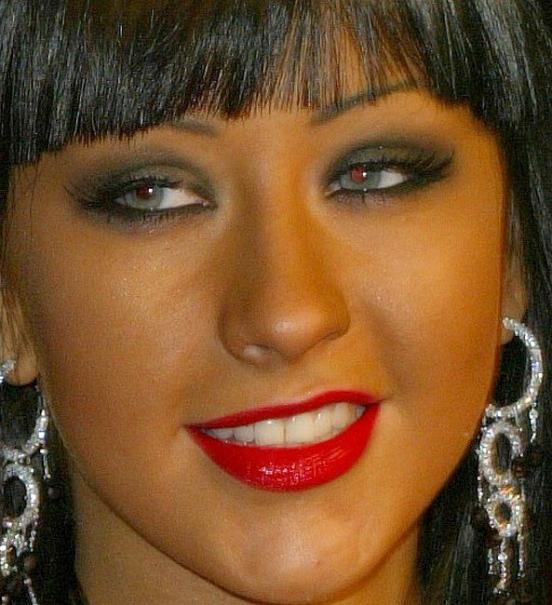 6. One can see how much of cosmetics applied to the face of artists ... And we still wonder how many wrinkles celebrities and how their skin is aging rapidly. I note that in the recent Christina draw noble brow.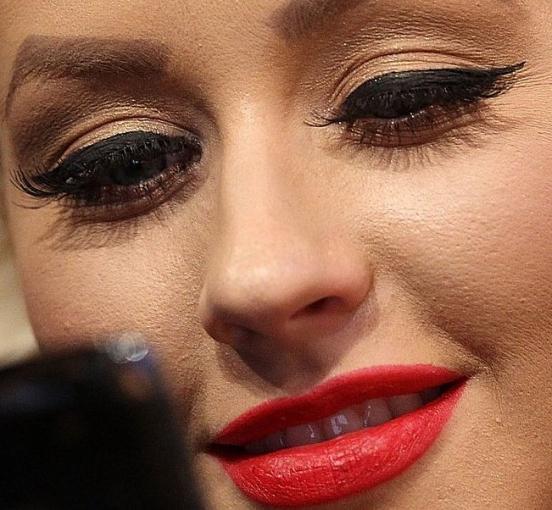 7. tonyusenkoy edge, a ton of makeup and painted mole on his left cheek - apparently at the time Christina was in shock and hotila shock the audience.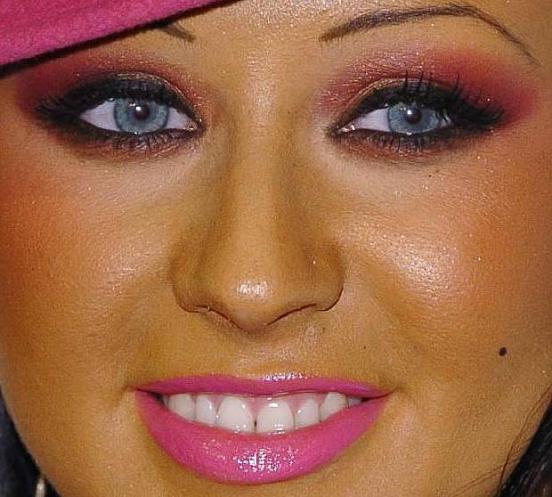 8. Given that this photo from a photo shoot, then we can say that everything is just fine! Public events such make-up would have been considered absurd.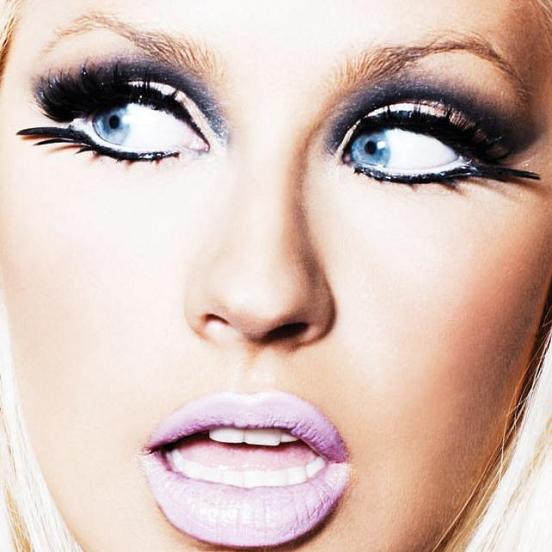 9. Again, the black birthmark, which is completely out of place. But the makeup is pretty good, gentle mejk goes to Christina. Eyebrows look a lot better than on the previous photo.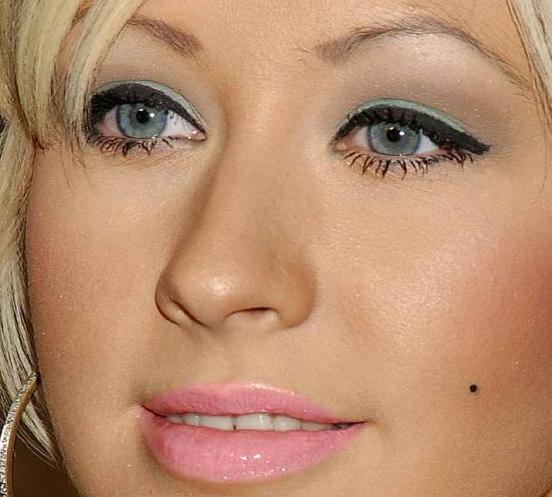 10. It was not like today's Christina Aguilera, but nevertheless, this is it. Makeup bad because lips seem too thin. Someone she reminds me in this photo ...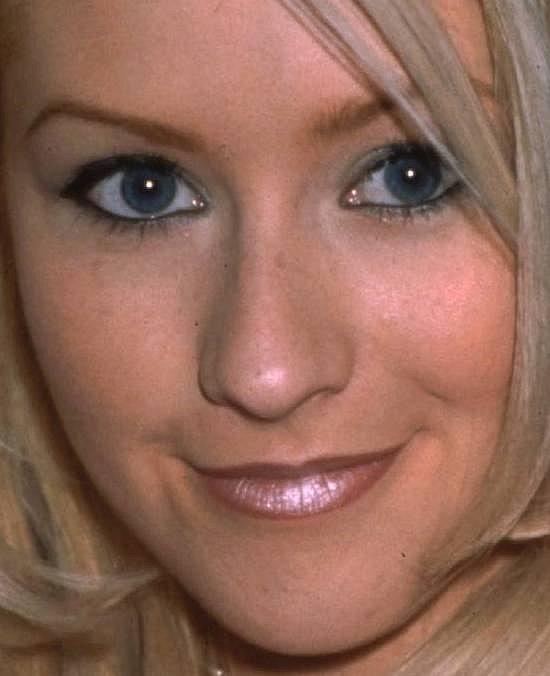 11. Makeup suffered carelessly, so a negative impression of him. By the way, the mole on his left cheek Christina really is, but I would not release it so clearly, how often do the make-up artists of the singer.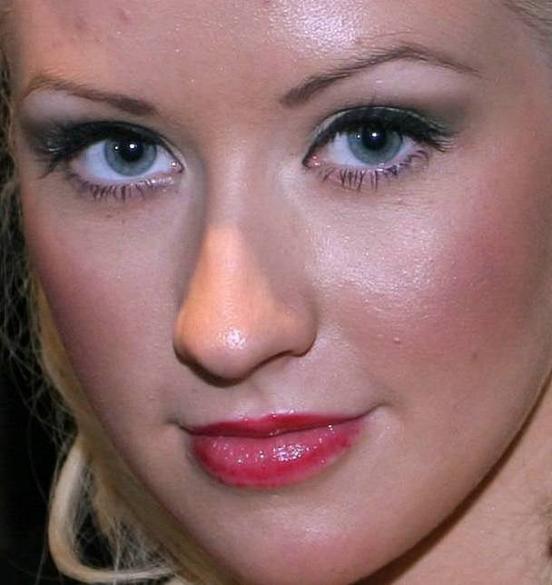 12. This makeup is appropriate only in videos and performances. Personally, I like it, but there is a clear inaccuracy. On the left eye all the rhinestones slept, fell, ran away, or what they have done more, and her lips announced casually.
13. Such a young, pretty, eccentric Aguilera I like. And even multiple piercings me at the time was not disturbed. Make-up for the years of good, it fits the color of the eyes of Christina. The only thing that did not particularly enjoy - eyebrows.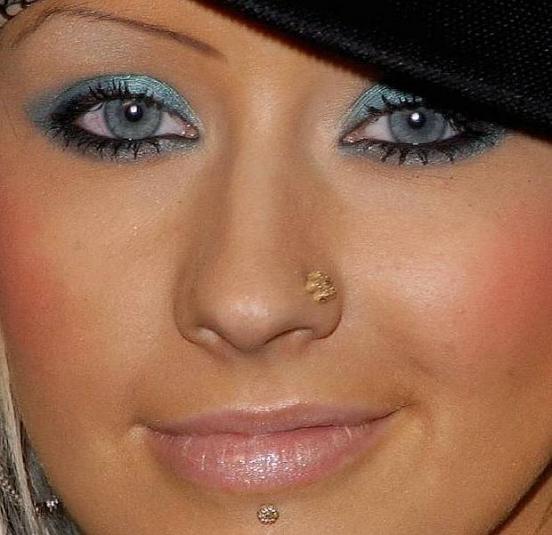 14. Close-up makeup looks awful, but if you look at the image as a whole, such a playful make-up suits Chris.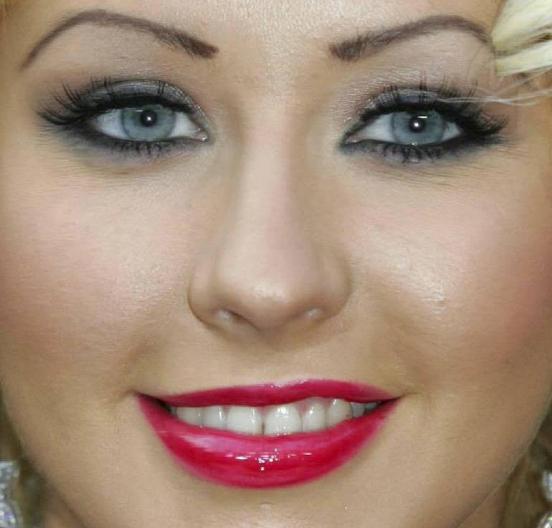 15. The motto - "Either all or nothing!" Sign is clearly Aguilera and her image-maker. Honestly, it's better to completely without eyebrows and eyelashes, than with it ... All that is below the eyes - perfectly.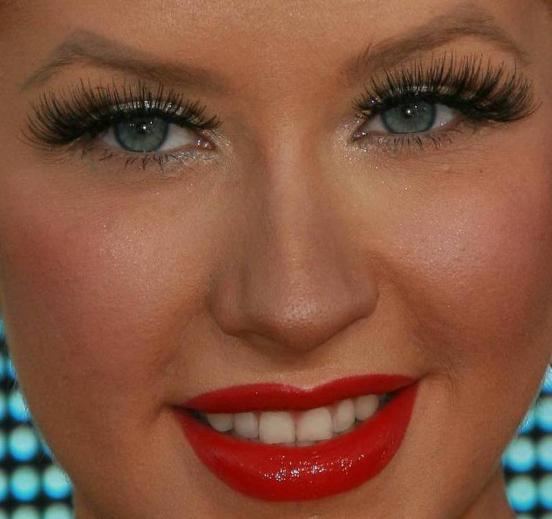 16. Exquisite makeup - a rare exception for Christina. I am sure that this is one of the best in terms of exceptions makeup.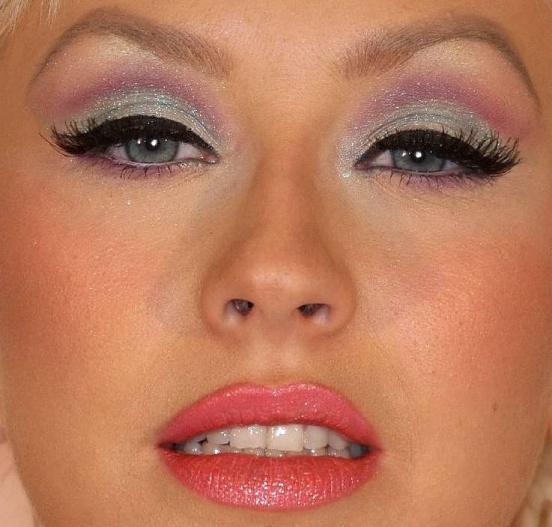 17. thread eyebrows, mole piercing and incomprehensible color lip gloss = image of Cristina times «Stripped».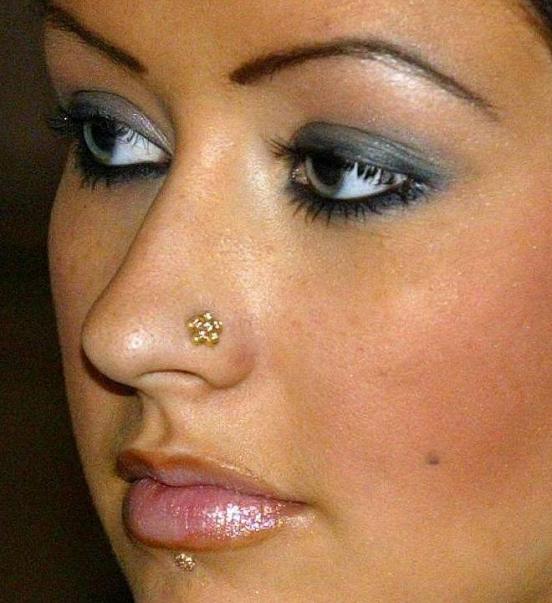 18. As a teenager, Christina loved blue shadows and her love knew no bounds ...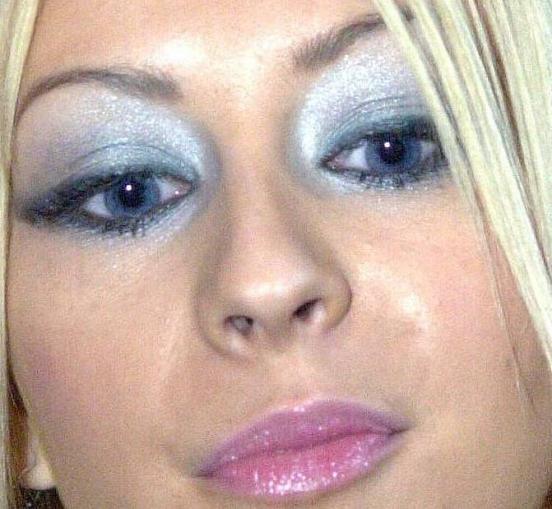 19. Makeup is good, but peelable eyelashes and lipstick of different colors "by cash».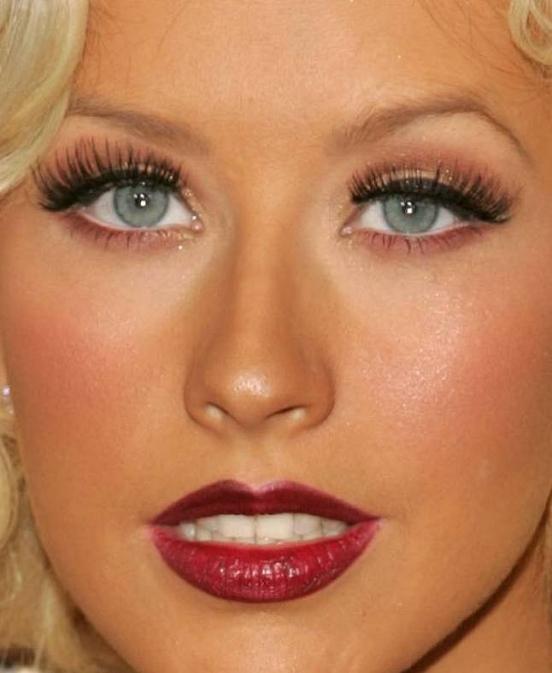 20. There no comment. I do not see that in her eyes, false eyelashes?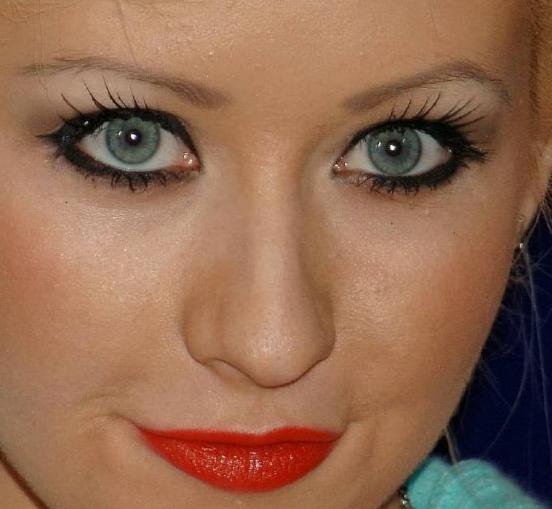 21. Perfect make-up, nothing more.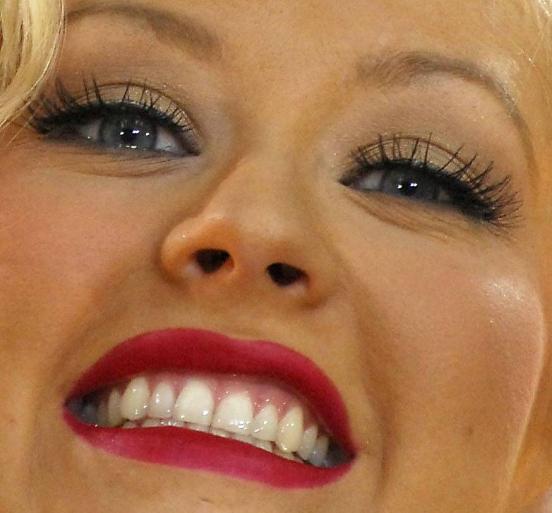 22. Wow, what luxury arrows (at least one of them)! Cilia is definitely too long, but Christine is so cute that it is forgivable.
23. The dashingly Christina experimented with the images. I do not understand why they are compared with Gaga, Aguilera because it appeared much earlier and experiments she had long before the time of Gaga ...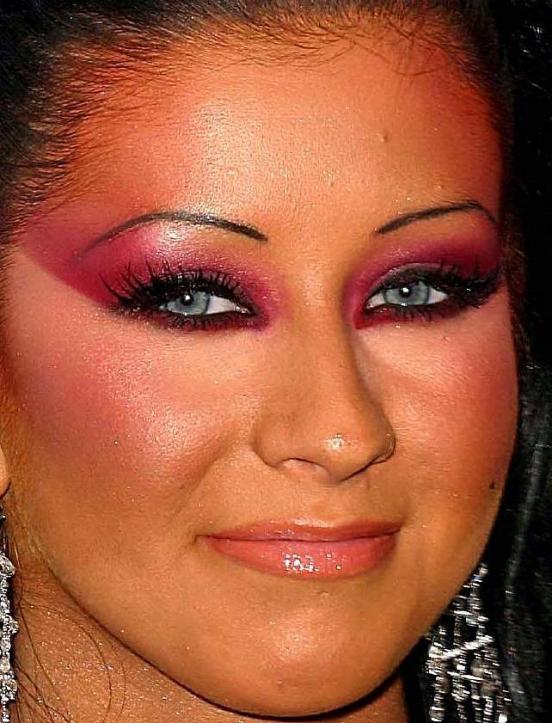 24. Luxury image! It is a pity that Christina too fond of red lipstick and pink gloss on her lips, we do not see it so often ...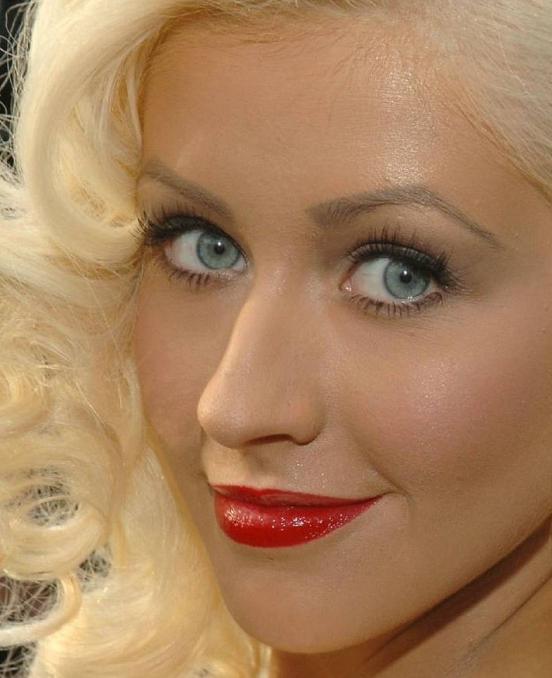 25. The ideal makeup for Christina. Plus hairstyle really suits her.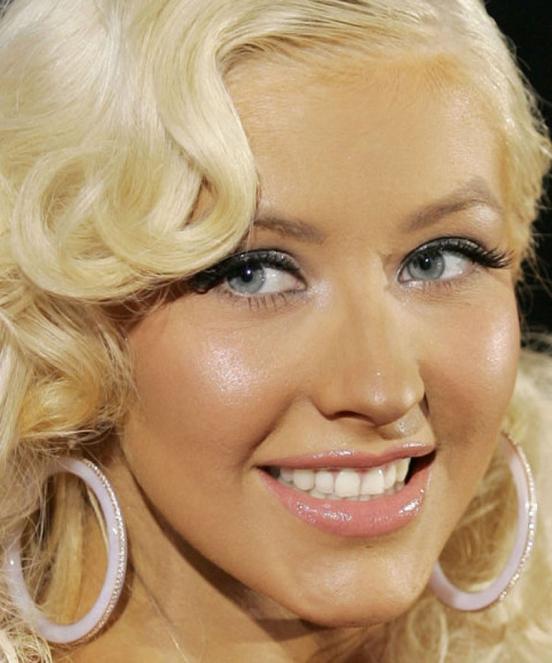 26. Overhead cilia, of course, a better look. But again, in all necessary measure.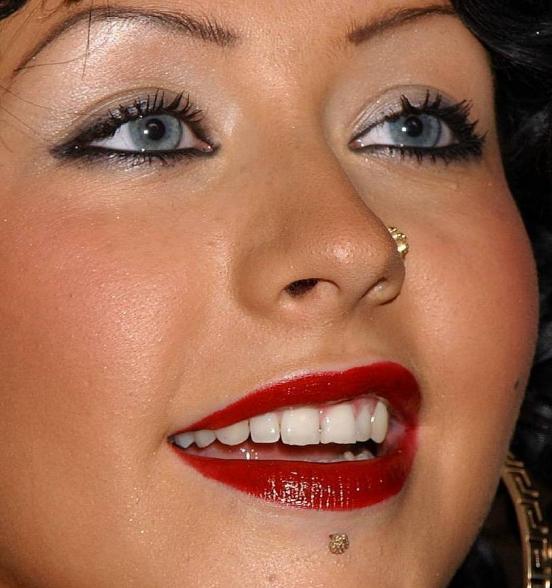 27. Flawless make-up, but this photoset. Such Christina on the red carpet will not see, especially now ...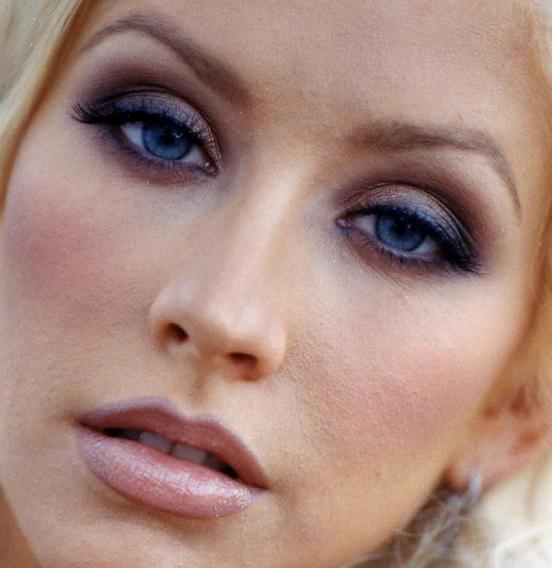 28. bangs strange eyebrows again too wide, but make perfect. I noticed that her lips Christina color just above the contour, apparently in order to make them appear larger.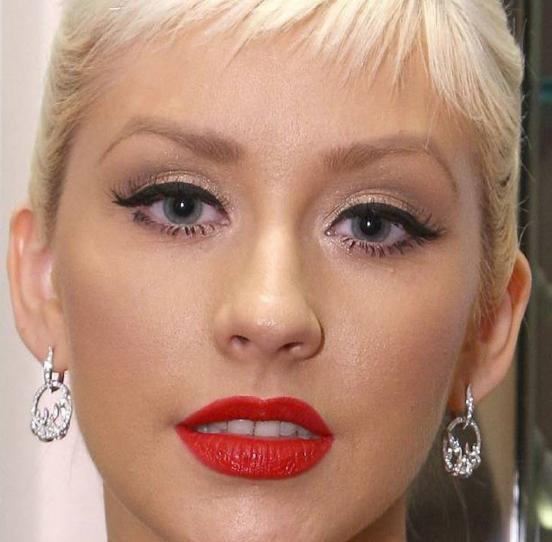 29. Of course, I understand everything, but it's really a terrible sight. Categorically do not like.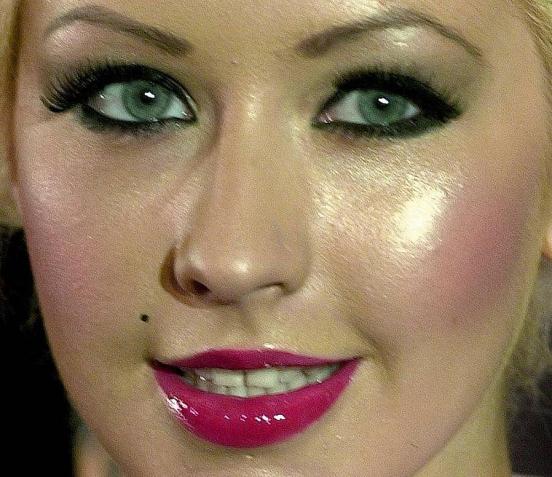 30. Departing from the previously seen, I can say that this is a great make-up! I love Christina with blond hair and eyes (she wears a blue lens, because the color in her darker).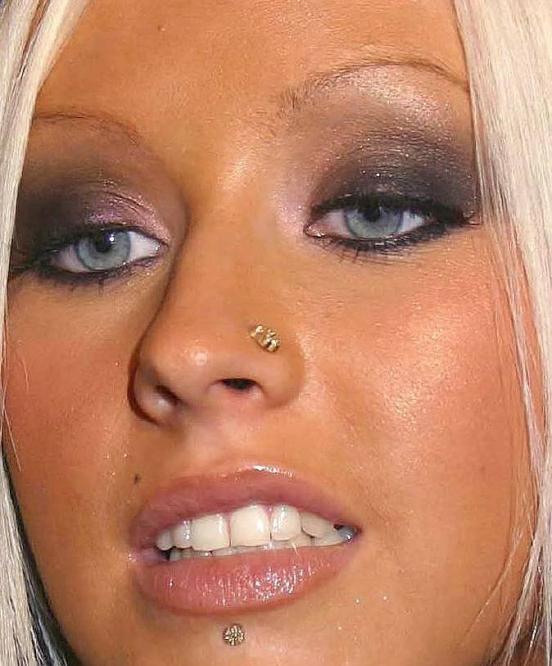 31. I wonder if Christina had no eyebrows?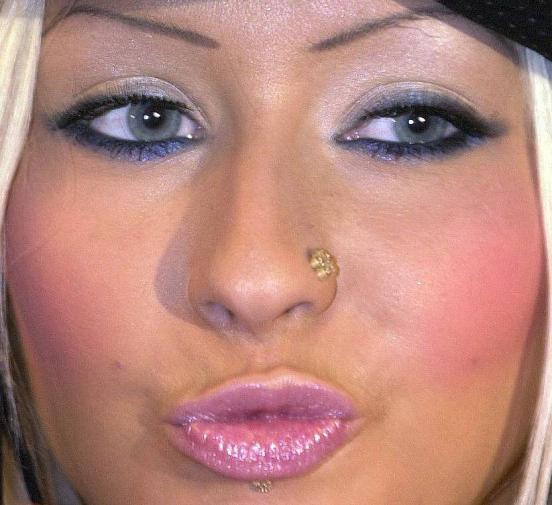 32. Young, green ... Christine pictured around 20 years old, but she looked visibly younger. Minimum make-up - it's good, but not to such a degree.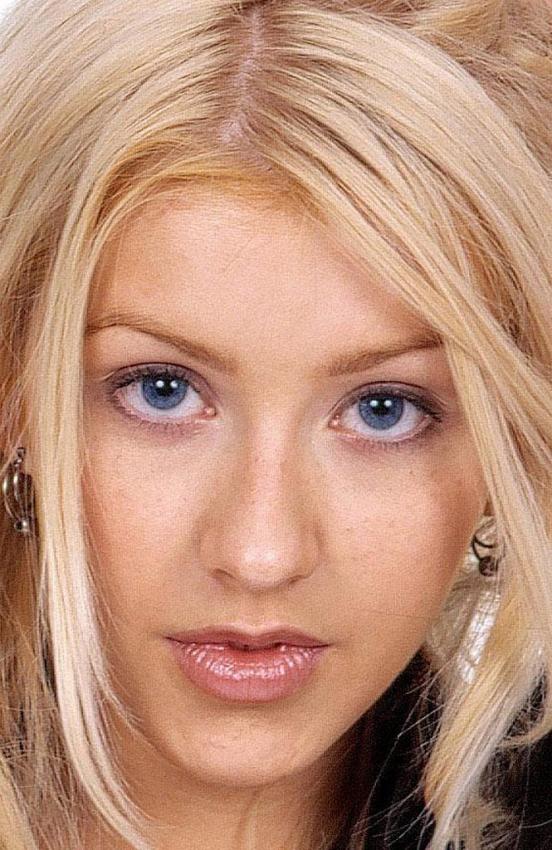 33. Where only grow hands make-up, making this a make? If this "miracle makeover" has established itself Christina, then where were professional makeup artists? I do not understand ...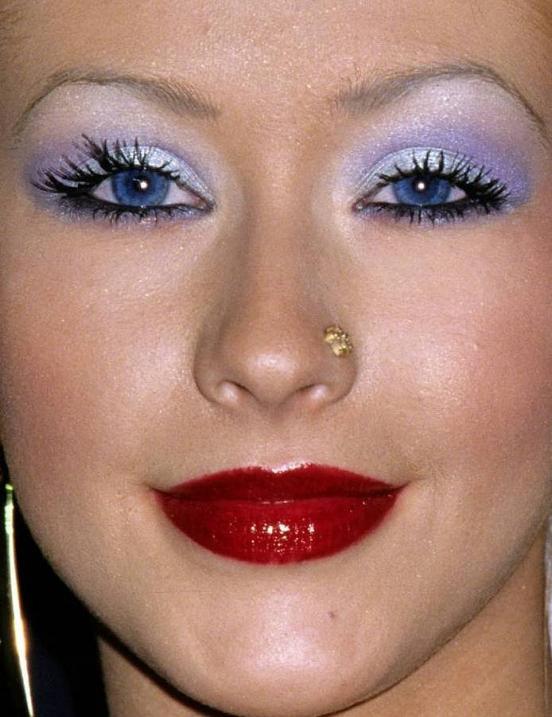 34. That's what I - a good job. All emphasized as it should.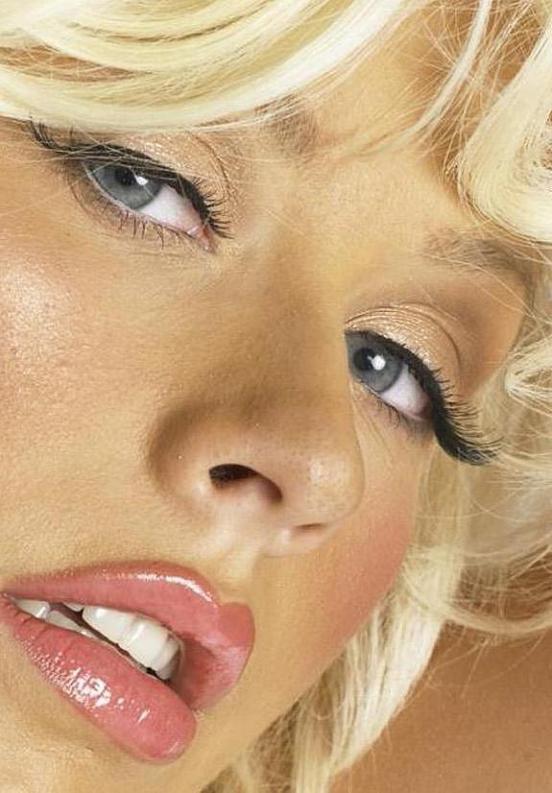 35. Nothing. All carelessly and it seems that Chris kind of dirty.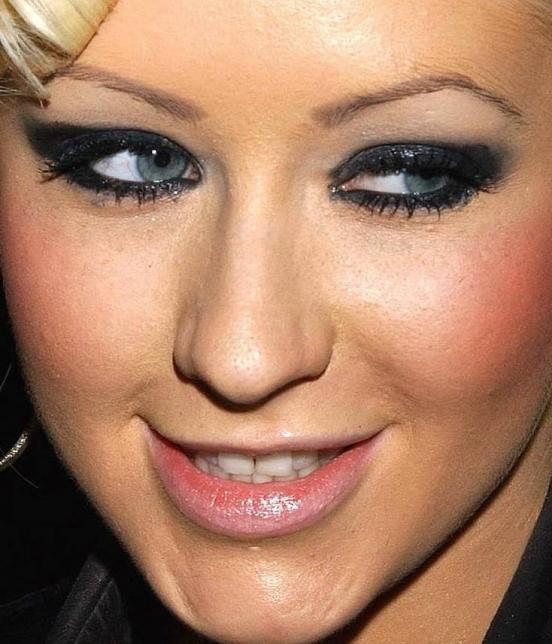 36. "creative disorder" on the face.