Today, let's talk and admire the beautiful, fashionable and lovers of this world. In the yard the spring, which means it's the time of love. Special attention in this topic deserve the star couple, feelings which are always in sight, and some are kind of standard relations. And they like to hit, not only his acting skills, talent and ability to always look great. How they dress and how they do it - in today's review. Warning screen!
1. Kim Kardashian and Kanye West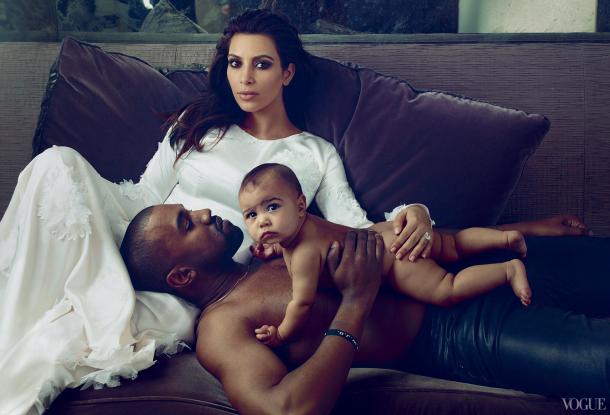 Home celebrity couple of the year has already become a symbol of mass pop culture, which can not be ignored. History Kim - a real fairy tale of Cinderella with a happy ending. Before meeting with the West, Kim headed the lists controversial and unconventional, in the dressing too sexy outfits and leopard. And though the girl herself grew up in a wealthy family, high society has always treated her with some disdain and snobbery. That is not surprising when we remember how Kim Kardashian got into show business. Thank struck the girl is not the most banal way: her mother around the house set the camera and make a real reality show of the life of his family.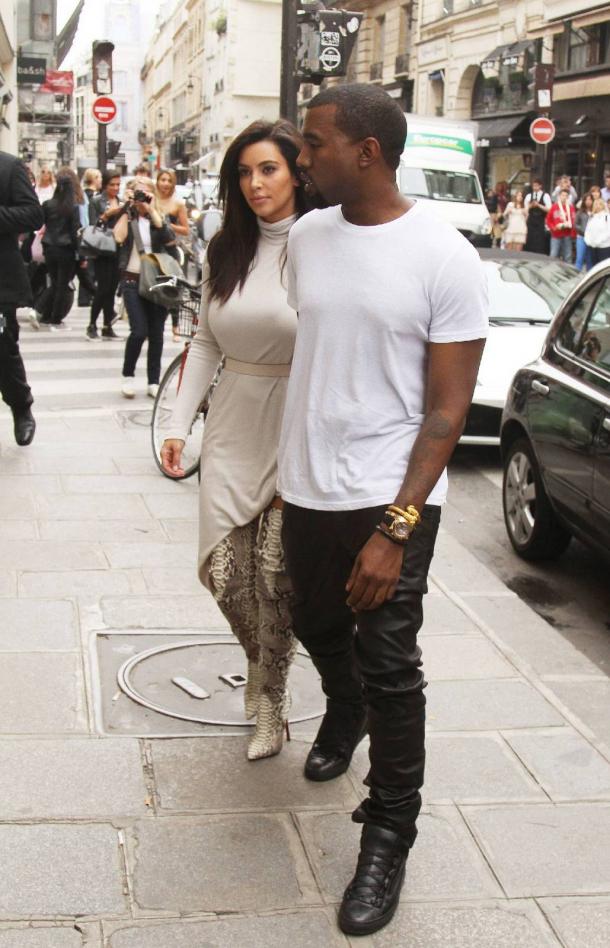 Under the influence of its second half, Kim Kardashian has changed beyond recognition. Once the star status blacklists events and scandalous articles, now it - star, influential person, and almost an icon of style. In a short time she managed to make the long journey from an unknown teenager from the star that adorns the covers of prominent fashion magazines. And she began to dress much better, giving up exaggeratedly in favor of explicit images of femininity and strict minimalism.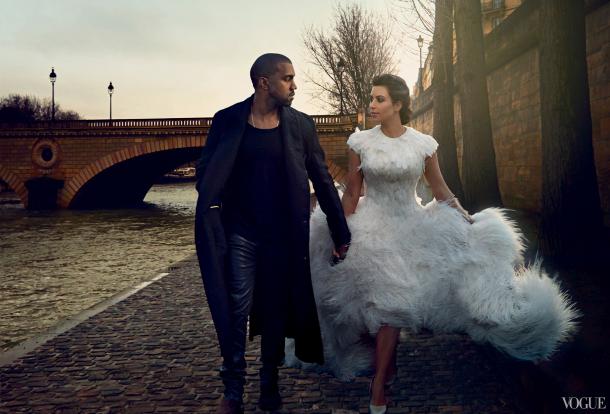 A bit shocking, brutal and arrogant style of Kanye West rarely causes complaints from journalists and fashion critics. West style of dress, combined with evolving style of his beloved unquestionably makes this pair №1 in the ranking of fashion lovers and stars.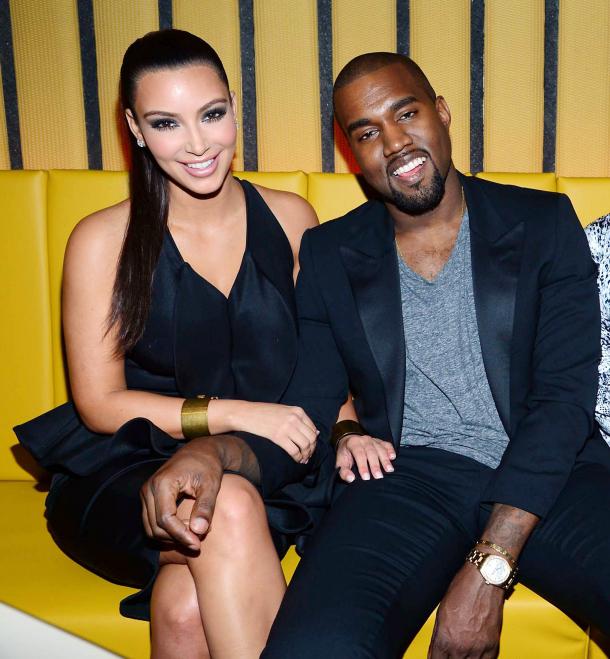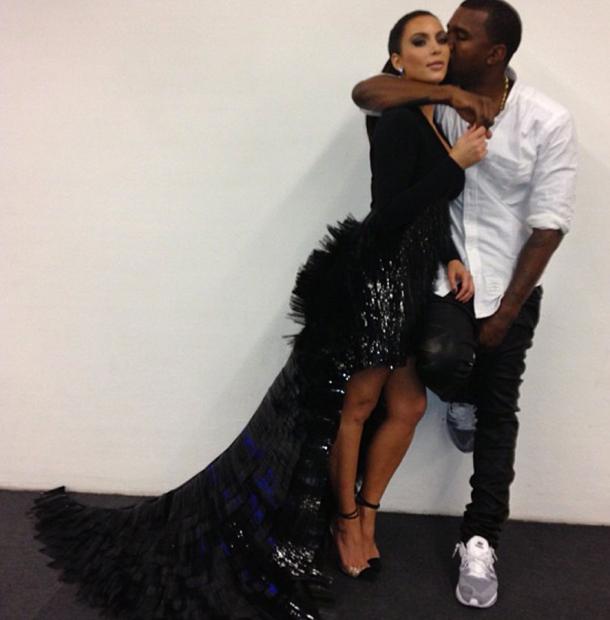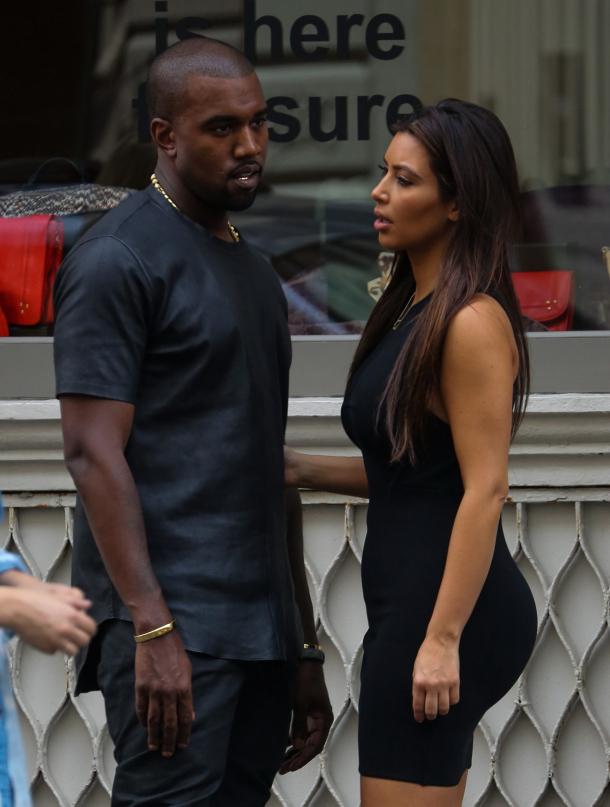 2. Johnny Depp and Amber Heard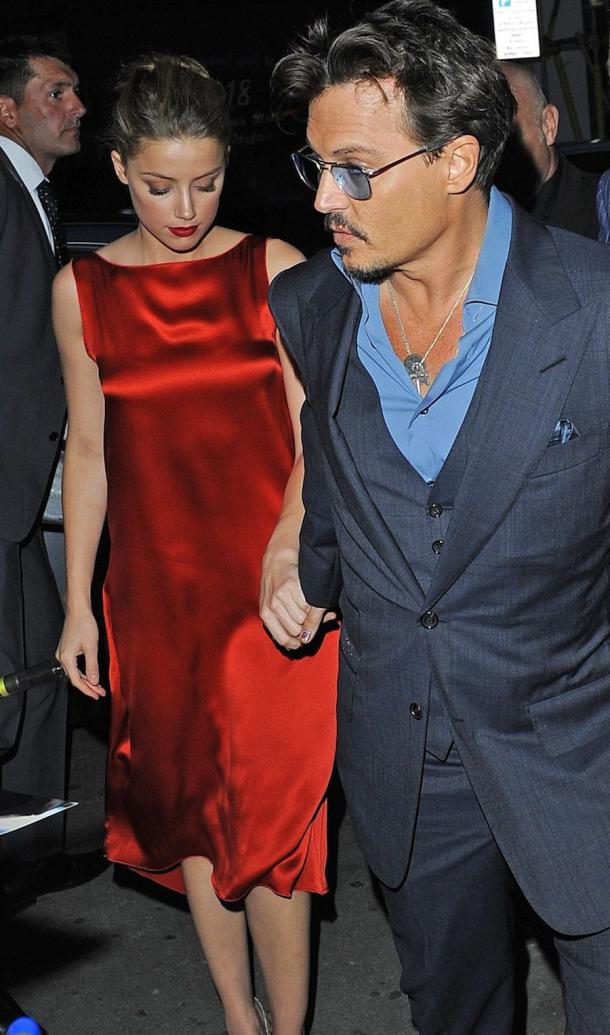 Sexy, immensely talented and enigmatic Johnny Depp has always had its own distinctive style. Glasses, hat, faded jeans, scarves, jewelry abundance - what's that, and the ability to dress up it will give many young stars a hundred points.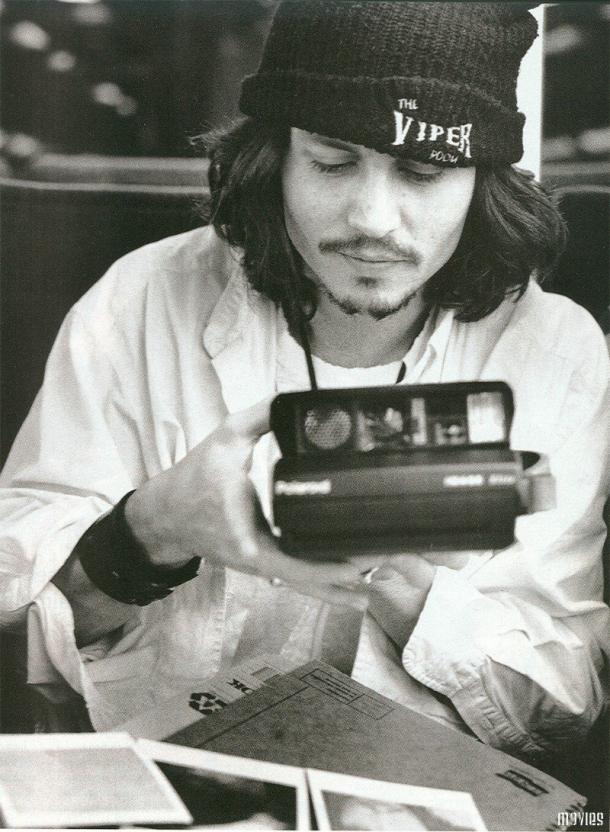 However, and without all that Johnny Depp looks great. Even if he did not know how to dress, it would not be too spoiled his career ...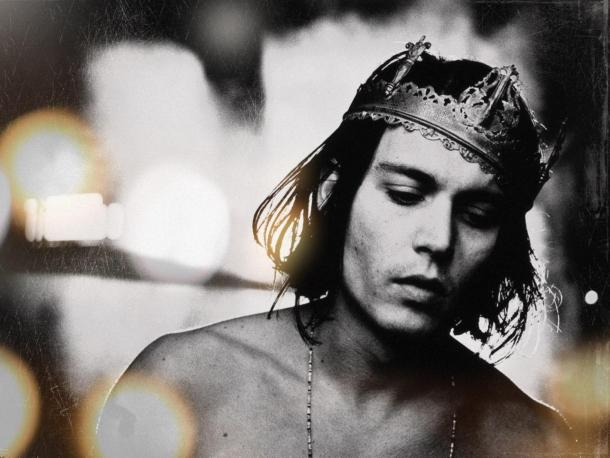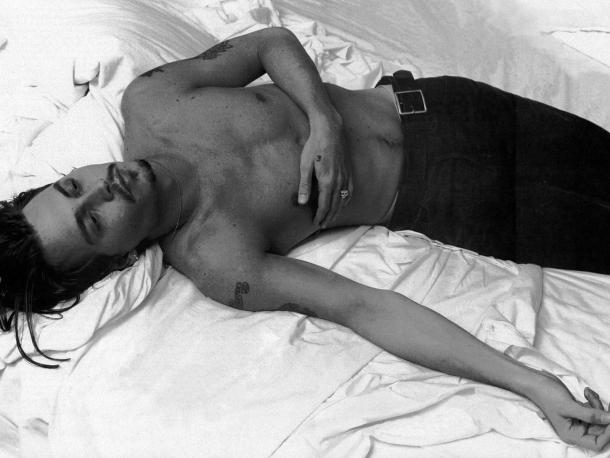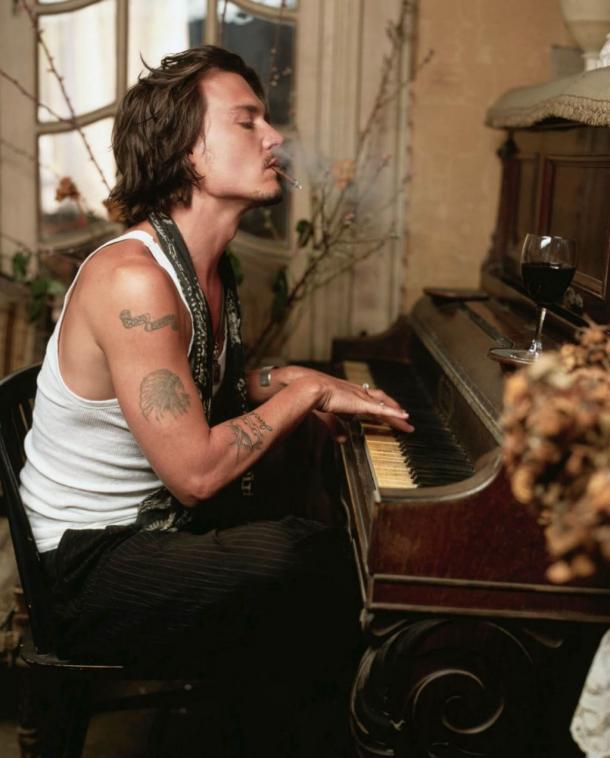 Well, it's not about that. A pair of the new star, which caused a good response in the show business. And if Depp's style imitated, copied him, the new lover significantly inferior to him in this. But her good work out concise retro image.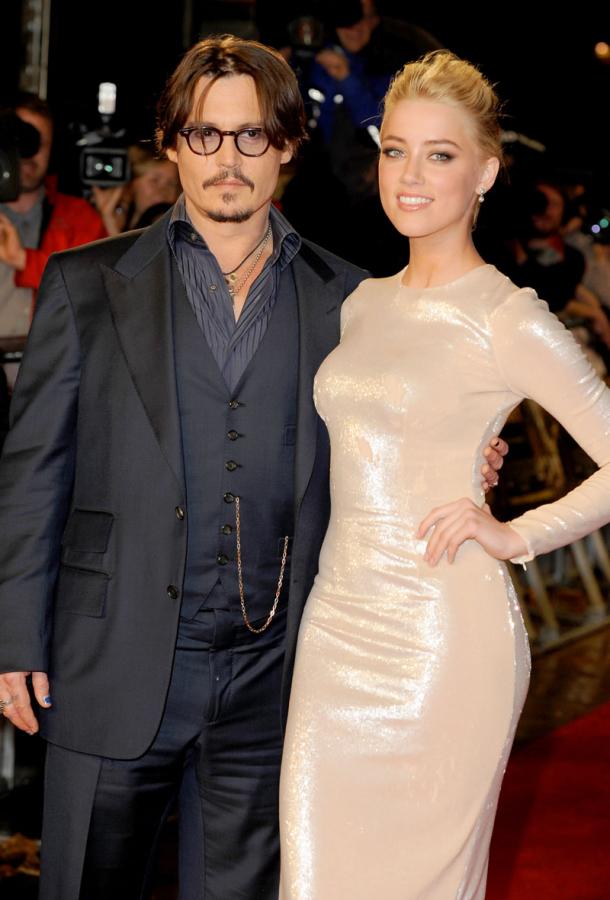 3. Keira Knightley and James Righton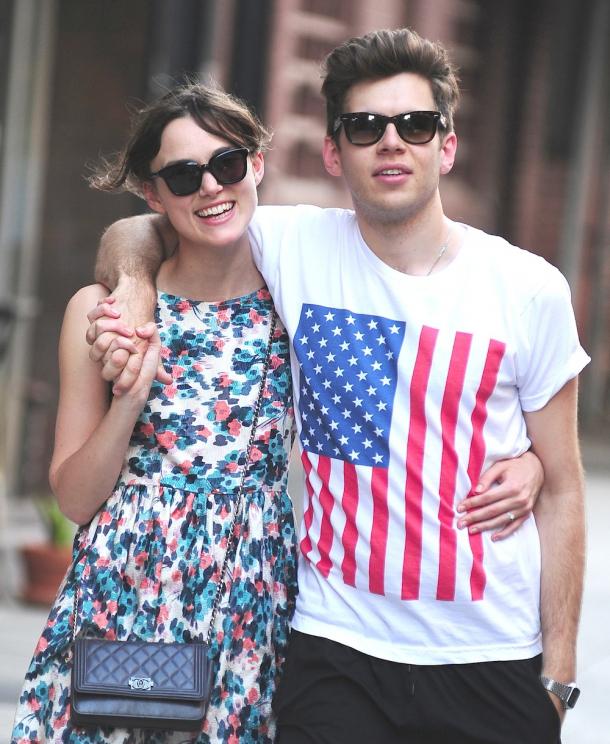 Knightley and Ryton - a real style icon for all the hipsters of the world. His manner of dress outside of the set and red carpet, the actress calls "boyish chic." Cyrus does not seek pretentious, overly intricate dresses and tends to look older than their years. It does not seek to frank and sexy in her wardrobe and prefer jeans, topam and light, romantic dresses.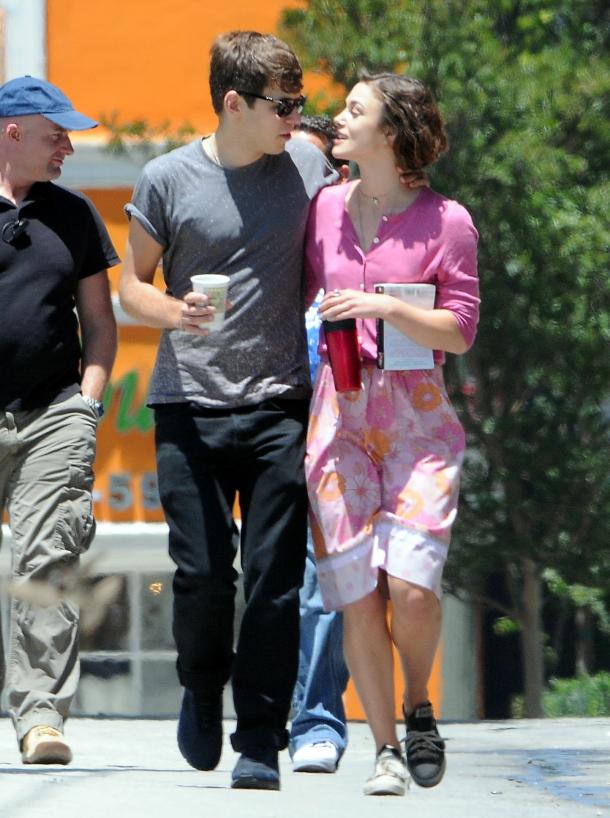 Even on her wedding either Cyrus or not James chased pretentiousness and chic. He chose the classic sleek suit, it is - a simple summer dress.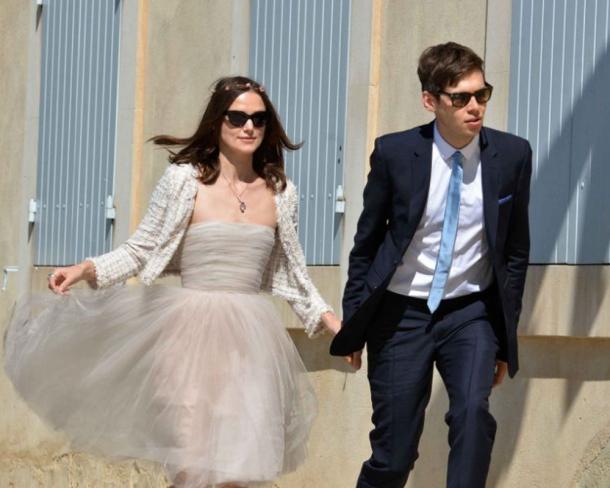 Stylish yet simple, often vintage costumes were and still are the basis of style Keira Knightley. And her husband with her fashion in this fully agree.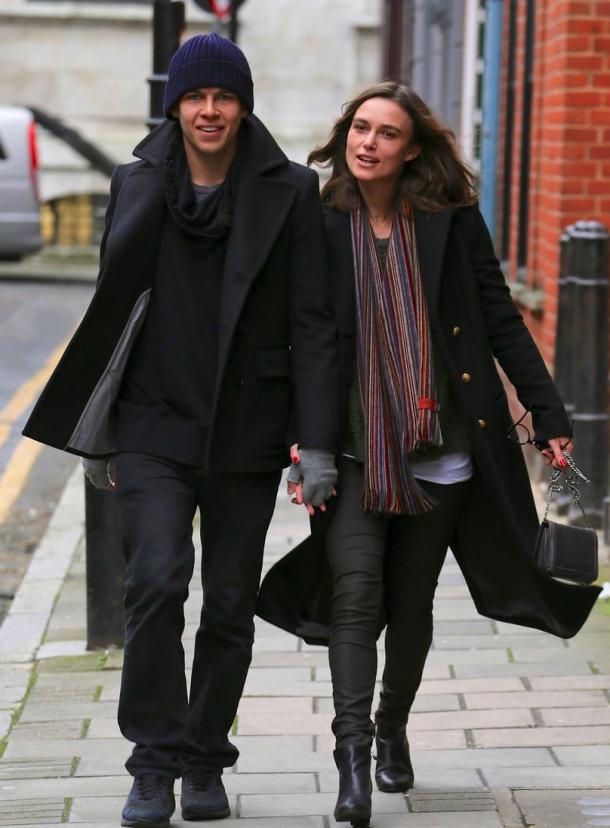 4. Doutzen Kroes and Sanner JAMES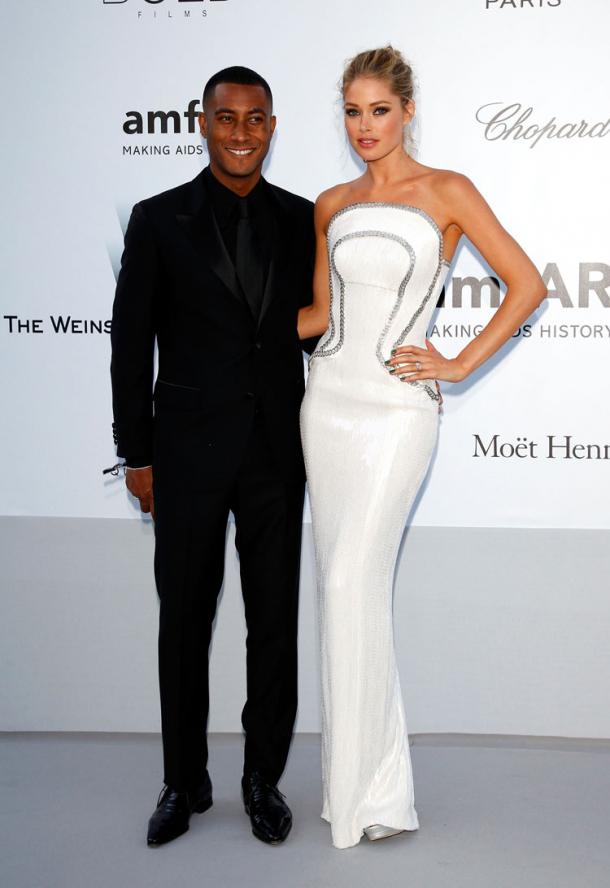 The relationship of one of the most spectacular and beautiful top models Doutzen Kroes, and the world of popular DJ James Sanner long been under the gun lens. Although their love is no longer news: soon the pair will celebrate 5-fifth wedding anniversary and prepares for the birth of her second child. And in spite of family life and interesting position, Kroes is still on high, and does not lose its title of style icon.
By becoming one of the most beautiful women in the world and the spouse: Sanner James often appears before the cameras in a perfect image in the style of a sport-chic or trendy tuxedos.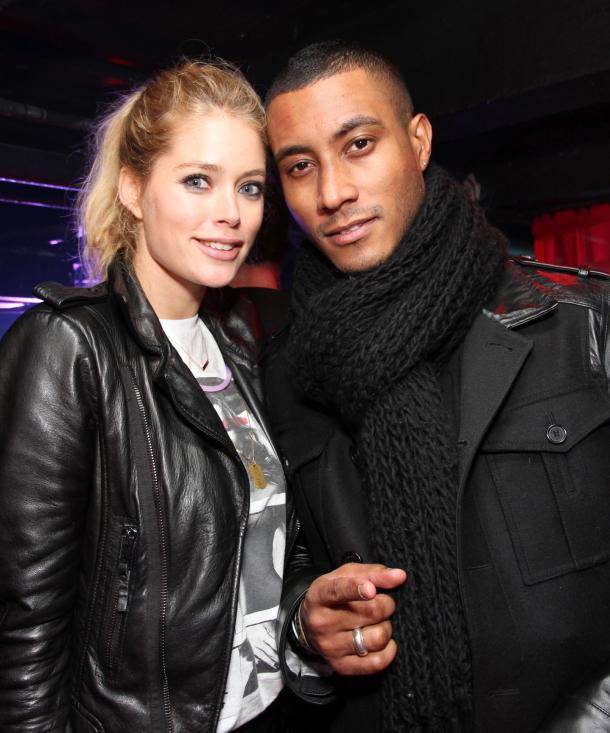 5. Justin Timberlake and Jessica Biel
Timberlake was awarded the title of male style icons and was in love with trendy fashion outfits long before meeting with his half. Glasses, hats, expensive suits - all this has become an integral part of his stage costumes and sometimes daily. The relationship with Jessica Biel have not affected his impeccable style, but the most noticeable change outfits Jessica.
Until these relations Jessica Biel tops often fall into the fashion outsiders, and now abruptly turned into a girl with impeccable style. Elegant silk dress of beige and red shades helped the girl to climb to the top of the fashion rankings.