During the conversation, when he was distracted, he would say something like, "But let's get back to the heart of the matter ..." and finishing his thought. Striking attention to detail, which he has as a writer, producer and performer. Perhaps his career is one of the longest and most successful in the history of hip-hop. This genre is evolving and changing, reflecting his own growing up from twenty to forty years. Quite possibly, the last few years have been the most exciting in the life of Jay-Z: the primaries in 2008, the then presidential candidate Barack Obama said in his speech, brushed a little metaphorical "dirt" from his shoulder, citing the gesture of the music video for Jay-Z « Dirt Off Your Shoulder ». Also signed a contract with rapper Will Smith (Will Smith) as a producer Broadway musical "Fela!" About the legendary African artist and political activist Fel Kuti.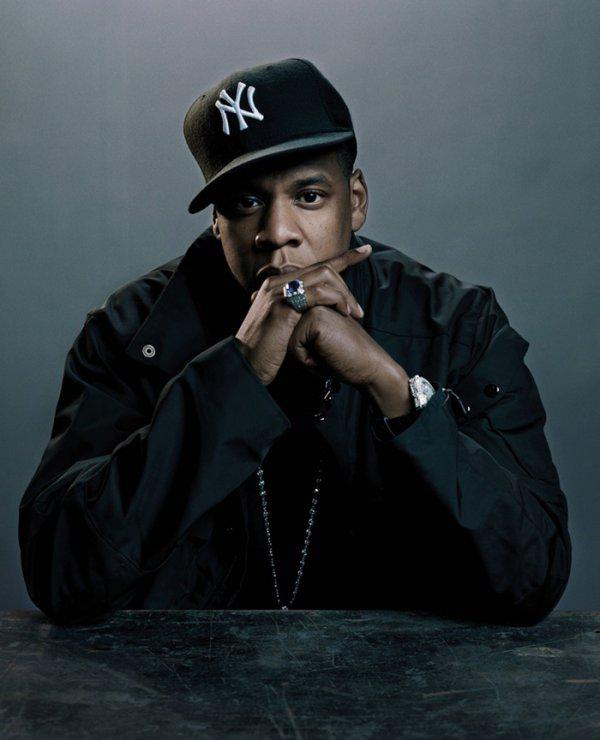 It is logical that in the autumn of last year Jay-Z released an album under the promising title «Blueprint 3 (Roc Nation)», as if to remind ourselves that the world of music awaits him many more. In addition, he is fully aware of who he is and what has been achieved. The interview started with a conversation about the films. He admitted that the work of Quentin Tarantino (Quentin Tarantino) influenced him. "It is impressive how Tarantino was able to display the events that occurred in the past. I love Pulp Fiction (Pulp Fiction). This film is strongly influenced my lyrics. In the song, Meet the Parents, I used the time as part of the same as he did. "He admits that Chuck D (Chuck D) was right when he called rap CNN of the black population in America, but for Jay-Z is more. "Rap for me - it's like to shoot a movie, tell stories, and I'm getting from his work a huge charge of emotion. I grew up on movies and turnips. Recently, on the plane I watched Once in America (Once Upon a Time in America, 1984). At first, I liked the main character, played by Robert De Niro (Robert De Niro). But when he raped that girl, I could not watch this movie. You come to realize that actions have consequences. "He raised the issue of how movies make us experience the same feelings as the characters. His talent to embody in their texts style of communication of ordinary people, working on the conscious and unconscious levels. This is a reminder that even in music Jay-Z never loses himself.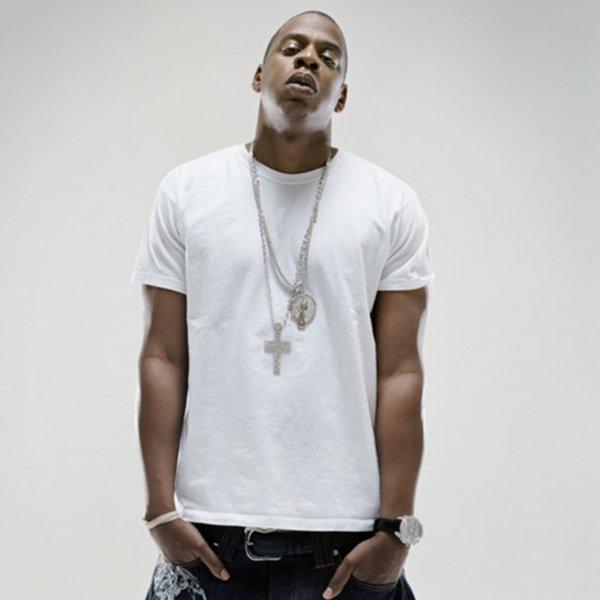 Question: Could you imagine that once you have a song, such as «Empire State of Mind», which will blow the world of hip-hop, and almost no record store? It is strange that we have come to this, did not you?
Answer: This is terrible. I mean, you did not anticipate this specifically, but you knew that something was going to happen, because whenever people reject changes, everything changes anyway. I think the same thing happened to the music industry, when there was Nepster (file sharing, making it easy to share music files with other people - approx. Trans.). Industry denies what is happening rather than to accept these changes. It's been more than a decade, and we still have not realized this.
Q .: But we're still talking about the power of music, and that such songs as «Empire State of Mind» can cause a flurry of emotions. Such things there is still demand?
A .: I do not think it's in demand. I think that the consumption of music does not stop. I'm talking about the widespread desire to record companies to turn it into money. The music is now on the air. Previously, it was possible to look, hold, twist in the hands (of the plate). We do not need shelves or entire wall to keep records. Now only the phone or player.
Q .: I'm sorry, but here I'll kill you. I guess you all the time talking about it, if you say a phrase of your songs ... When you say "all the time", I immediately thought «Numb / Encore». Are you often this happens?
A .: Continuing. This is good and well ... strange.
Q .: I think it's due to the fact, as you add certain phrases in the lyrics. They look like a normal conversation.
A .: I think it's because of my desire to tell the story as clearly as possible, clearly and truthfully. I take ordinary words and phrases and links them into something more. People who write headlines in such publications as the New York Post, do something simple. Of the usual phrases they do hooks. Sometimes they get it right. Sometimes - just stupid as Tiger's Tale (laughs). In fact, it was very clever. Rakim said, "I can take a rare phrase, use it, and now it is frequently used word.» (Follow the Leader, Eric B. & Rakim 1988). That's what I say.
Q .: talent to understand how people say, obviously, something really mean to you.
A .: I started with small, for the people around me. And then I realized what effect it has. My texts are created due to the millions of people who have experienced the same thing and I had anything to do with my ambitions and emotions. You do not have to be from the area of ​​Mercy (Marcy projects, Brooklyn, New York City), that would make sense of what I'm doing. I will fight, and I can do the real thing from nothing. You know, it looks like the "American Dream" in its present sense. So the realization that I can have a conversation with people in their own way, came to me for the first couple. And started to turn itself.
Q .: You are always well versed in music, as can be judged by your songs. But still you have Talan understand other people's music, for example, in the work of The Notorious BIG, The Neptunes and Kanye West. This makes you an excellent co-author?
A .: I just really like the music. Anyone who creates music - good co. In order to do that, you need to be connected to their music, unique way. There should be no boundaries and barriers. All of this classification on the R & B, hip-hop or rock ... It's all nonsense. This is - the music. If you create your border, you will not understand the true soul music. When people say "it's soft rock, I will not listen," I find it elitist. They are - musical racists (laughs).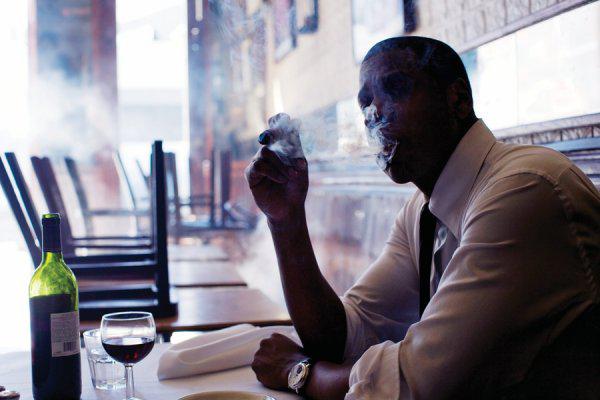 Q .: At one time was a real rise in the rap industry. You not only did not have to listen to other kinds of music, but also to other MS.
A .: Yes, but it was all bluster. It was like, "I am the best! And besides me there is no one else! ". I order rusty about it all when collaborated with other artists. I really like to break all these barriers, recording an album with Linkin Park, R. Kelly (The Best of Both Worlds, 2002) or to play at the festival «Brandenburg Gate» with Bono.
Q .: Or writing a song «Empire State of Mind» with Alicia Keys?
A .: It.
Q .: If you think about those guys in hip-hop, with which you started, you are one of the few who remained in the case. And, probably partly due to the fact that they were unable to break the boundaries of which you spoke. And in fact, many of them still do not come out of his "cocoon".
A .: I think it's more because of the uncertainty. You know, successful people are more afraid of failure than those who never did anything, because if you have not been successful, you do not know what it means to lose everything. You're not afraid. So why do you think people are afraid to step over the border? Out of fear of return to the bottom. "I am successful. I have the best record. I have the best record. I need to try again to do the same, or I lose. "And in the end, you stop chasing the best song. You find his cell, a place where you cozy and say, "I want to try something else. What if I fail? I'll have to go back. "For me, it is also difficult. The Blueprint 3 was the most difficult album, on which I have ever worked with.
Q .: Why?
A .: Well, what I was trying to do with this album - and the same thing was trying to do in the Kingdom Come (2006) - to get there, where there used to be, to find something new in the turnips. The reason that I settled down, though, and could record albums, that I allowed my friends to go with me and express their opinions. That's who keeps me - people I know for a long time. We do not know the motives of those people that are uncomfortable. They smile at you all day, "Oh, it's just super. You did it again! You're the greatest! "And the actor is bad. You have to keep the people who knew you when you had nothing else that they confidently said, "Get out of there. This is nonsense! ". That's what I welcome.
Q .: named his album The Blueprint 3 (blueprint) you challenge yourself, do not you?
A .: Yes, of course. But I think that this was necessary. I think that this album even more than the first (The Blueprint, 2001) consists of reperskih slang. It shows that a guy who is not 16, it may make standing music. This is an important detail in the turnips, because before, when guys are executed at 30, they had to rhyme, as if they were 18, and 18-year benchmarks said: "We do not even use that slang! It is the oldest! What are you talking about? You do not even know what's going on here! You suck! »
Q .: That's when you're doing a sitcom.
A .: (laughs) Yes, it is. Sometimes we just lose. But if you really love to write music, you need to do it, and those 18-year-old will you be considered. This relationship, to aim for. But you are not to get close to these guys, if you're not honest with yourself. You moved away from the music, and they do not believe in what you're reading. But honesty to my colleagues for me is not important. For me write a good album it is a challenge, because the talent is not material. It has no expiration date. But at the same time it may happen that he woke up one day, you can no longer do. There have been many brilliant artists who lit a year or two, and then just disappeared. For me, the main thing to release their 11th studio album and make it relevant ... I know it's not Reasonable Doubt (1996) and it is not The Black Album (2003) - is The Blueprint 3. And it is connected with many people.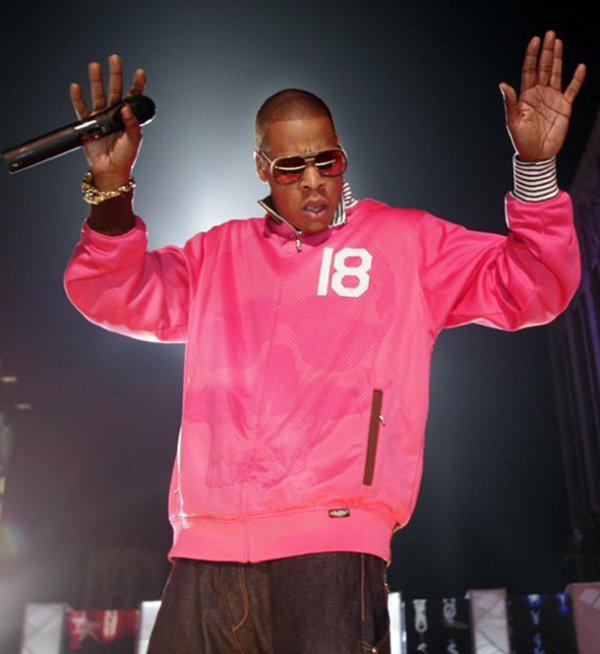 Q .: Your albums are like an epic sing. Each song is like an episode, and each of them has its own meaning.
A .: Yes, I want to say that The Blueprint 3 is composed of songs, but it is also a commentary on the idea that in order to survive, we must expand the rap scene. We need to expand the audience. All can not be so squat - we need to expand their own views and opinions. Because, as they grow and change views, and we start to lose people who are older simply because of the fact that they do not relate to what we are doing. Young rap style of music, but he has already encountered this problem. And it is no longer new. All have heard this before. And they say, "And what shall we say? And what are we going to do with all this? "Rep can not hit anything. Previously, it was enough to say «Motherfucker! Okay? "And everyone was shocked. It was a rebellious energy. But now it is no surprise. And we see that coming blow. So we need to come up with something new and go back to our game.
Q .: As part of all this is that the hip-hop audience moves from one artist to another, that's why you had an amazingly long stay in the game.
A .: Yes, there is a turnip. I like The Rolling Stones or U2.
In .: The Grateful Dead.
A .: (laughs) The Grateful Dead, it is.
Q .: You consciously leads the audience?
A .: Yes, but I never wanted to just make the same album as the one that came before him. I am who I am - and I can not change it.
Q .: You may not remember this, but we met four years ago in the Spotted Pig (a restaurant in New York, co-owned by Jay-Z). That evening there was Bill Clinton. We are sitting on the street and smoked cigars, and you say, "Look, the world has changed. President talks to me about my music! "Do you remember that night?
A .: Yes.
Q .: I thought about this when Obama gesture "brushed the dirt from his shoulder." How is it for you: be familiar with the two presidents who know how to treat you?
A .: It's unbelievable because it's all too far away from the places from which I come. We were kids who were ignored by any politician. We did not vote to seat someone in the office, because they knew that they would not change our lives. For me, chat with Obama or dinner with Bill Clinton ... It's crazy. For those places where I grew up is a completely different world. Each policy has been to not care about us - like the whole America.
Q .: But then because nobody wants you become interesting to the public. I mean that politicians listen to the reference vectors.
Oh Yeah. Of unwanted in interesting, and then in a recognized.
Q .: You have lived as a frame all these stages of life. How to change your game? Have you changed as a person, but when you are growing up rap became more cynical and completely sold.
A .: There is something to do. At first it was just a rebellious ideas, and then began inserting money - it's marketing and corporations - and then had to figure out how to maneuver between all of this and do a clean music, at the same time, benefiting from his work. I believe that people should pay for their art, but in its own way. When you listen to the album, you do not have to think "this girly song," "This club song." I do not have to know what you think when you write a song. And I do not want to know what he was thinking actor.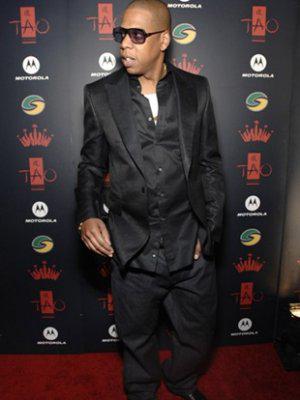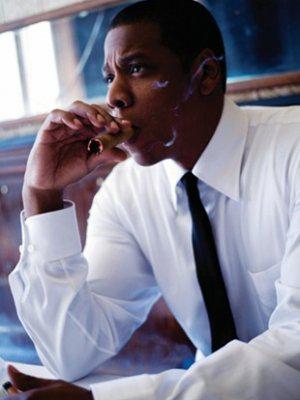 Q .: No?
A .: No, when I listen to good music, the first thing I'm curious - what people said when it played from the speakers in the studio. I want to know what happened when they wrote the song and say, "This is what we need!". And then I wonder, at what stage of life was an artist. Whether he was hungry, or successful, or afraid of failing, or are exhausted themselves, but then came back and did an excellent album - in the artist's career is, each of these moments. And it intrigues me. Lauryn Hill pregnant when she wrote these lines: "They said, Lauryn, baby, I think his head, but instead I decided to listen to my heart," I thought, how important it was for her time. It was a crossroads - probably, people told her, "What are you going to do? You put your career pass, if bear a child. "But she decided to take it, and talked about his experiences in his album.
Q .: It's funny that you say the unwillingness to know the thoughts of the actor, but turnips many texts that people already know this. It's like in the days of hatred east and west coasts, when you had a lot of conflict situations ...
A .: Yes, but it is at a superficial level, but I'm talking about something deeper. I never he did not mention it, but I remember how Eminem came into the studio when we were recording the song «Moment of Clarity», which he produced, from the album The Black Album. Well, behold, there came Eminem. 2003 was already released the album The Eminem Show, and it seemed the coolest rapper in the world - he has sold about 20 million records or so. I remember, even back then I hugged him and felt it a bulletproof vest. I could not imagine the success of this magnitude. I mean, he's a guy who loves rap, and strive for a successful career. And when he finally gets her manifested side of the coin. There is an old feud between 50 Cent and Ja Rule - and among others - and the guy had to worry about that. Eminem was a little afraid to walk freely around New York. I then said, "Well, that's all. You got everything you wanted and now you're a prisoner of his own glory. "And I was worried - after you have sold 20 million copies, you have to wear a bulletproof vest. Thus, the interest for me is only "Lowdown" is true. You think you know where he was when he wrote his lyrics, but I saw another of his nature, which made me very upset.
Q .: Many of your songs in question of the consequences - we do some things, and then happens something else. Now, when you get older, you have exchanged views on things?
A .: Well, when I released my first album, I was 26, I was a little older than the other guys - you know, to the universal respect to the frame that they record an album in 17. I can not imagine what would be nonsense carried in 17. I was so reckless in this age. Nas released his album «Illmatic» (1994) 19, which was an incredible achievement - I can not even understand it. But when I came out my first album (Reasonable Doubt), I was 26, and that's why he was more introspective. Plus, I was completely independent from the 16. My mother did not put me, but do the best thing. She let me go. She just said, "Well, it's too hard. Come on. "So I grew up really early and was always aware of things. My awareness is only strengthened with each passing year.
Q .: How do you communicate with Kanye West now? How different from your present relationship of those when you first met, and it helps you in the creation of a single?
A .: Well, now he's got a lot more than its peers. You know, before he was a freshman in turnips, tried to succeed. He was a fan of my music and my life. So it was quite different. But he was an unusual man. He has so many ideas, so much he wants to do and plenty of places to visit, he is so passionate in their endeavors. And he's very sincere.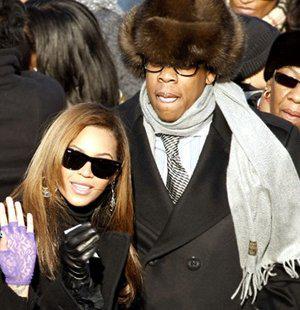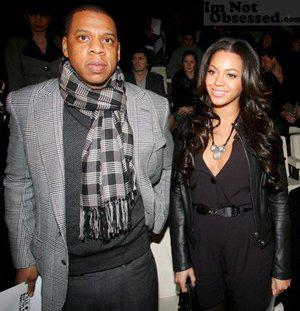 Q .: Sometimes his passion destroys it.
A .: Yes, and it's wonderful. I really like it! I want to say that none of us is without sin. All wrong. We take lessons from their mistakes. I think Kanye ... He said he believes. And he told the truth.
Q .: What do you mean?