We continue to be surprised that nature has prepared us. This is a continuation, and there is still the first and second part of the compilation.
Blue lava
In Indonesia, the islands of Kawah Ijen people saw flowing from the crater of blue lava. In fact, it turned out that it is leaving the sulfur dioxide, which by combustion forms a dense veil blue smoke, which is condensed from the high temperatures and flows down together with the lava. And in fact, this phenomenon is not so rare, just about it for some reason rarely spoken. The melting point of sulfur is less than the melting temperature of lava. And while the lava begins to flow, the sulfur has a river flows. And colors slopes in a beautiful shade.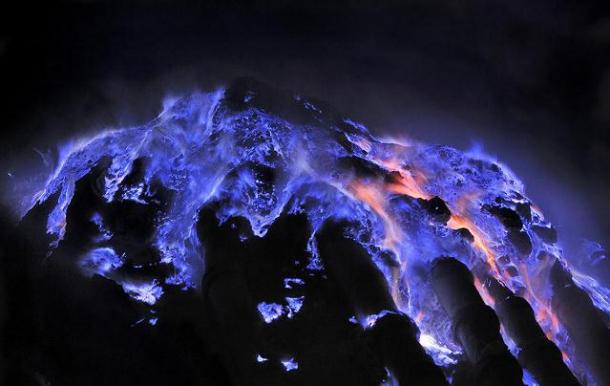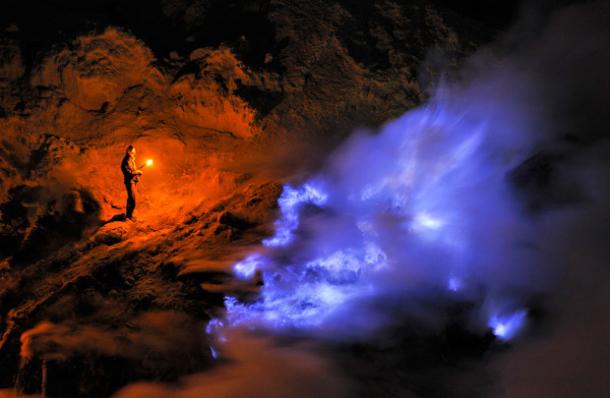 Acid river Rio Tinto, Spain
As the acid in the water has not yet been eroded soil mystery. But the river Rio Tinto flowing and yet there. In this acidic environment, nothing survives, but the water itself is poisonous warning tone. Actually, poisonous river did not nature, and people. They are mined in the upper reaches of iron and copper, and the dregs of falling into the river, the water did wonderfully caustic and poisonous to all living things.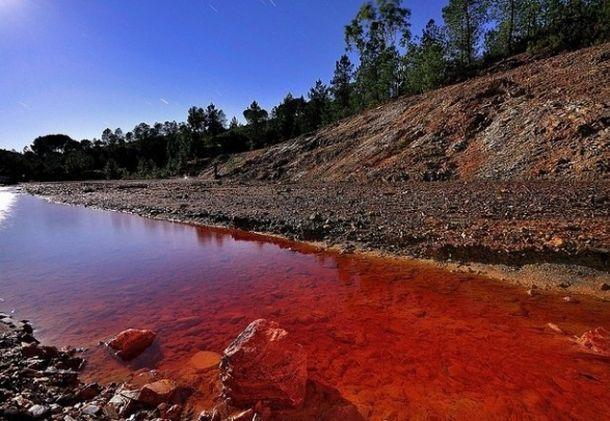 The river is 700 km. The origins of the river in the province of Huelva, Andalusia, said since the bygone era built up the first primitive mines. Global mining resources began in 1873. In Huelva (provinces), the river merges with the river estuary Odel and flows into the Atlantic Ocean. What's natural when people have created the phenomenon? And that, with all its acidic water is amazingly clear, as the beautiful stone.