What is the herbarium, you know, probably everyone who once went to school. We collected leaves and twigs, carefully dry them, shifting old Newspapers and magazines, and then carefully pasted into albums and signed names of plants. But natural materials can be used not only for informative purposes. In the right hands they turn into bouquets and decorative compositions for interior decoration, greeting cards and paintings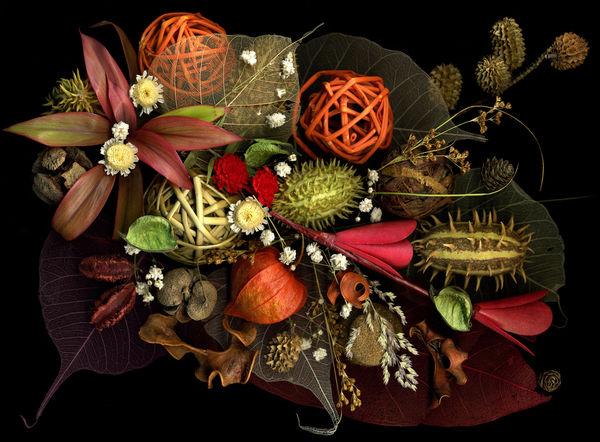 By the way, if in the autumn to stock up on dried flowers, you did not, all is not lost. Especially where snow is not yet out. Look around: that's swaying in the wind panicles of field grains, that ash left the seeds... someone, maybe there is a bouquet in a vase, someone blooming plants... And yet, going into the weekend at the cottage, you can walk for the buds and twigs in the nearby forest... well, it would be the desire — stuff there! Let's see how collected "treasures" to dispose of...  
The bouquets and arrangements of dried flowers
Some plants, drying, perfectly retain natural form and even color — they often become material for winter bouquets and decorative arrangements. These flowers and grasses usually do not require any special effort- they simply put in a vase (without water!) or hang somewhere in a dry place.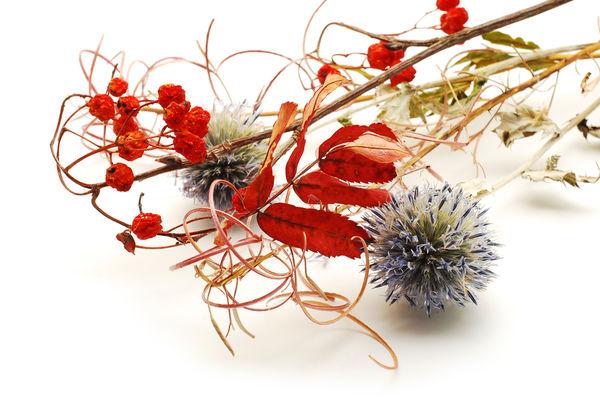 The most popular, perhaps annual-dried flowers — Helichrysum, which is often called everlasting. But there are many other annual and perennial plants that can be used for winter bouquets: limonium (aka Creek or statice); yarrows; baby's breath; look good buds and bolls decorative bows (Alimov); great compositions cereals — tresonce, sitehost, barley maned and many others.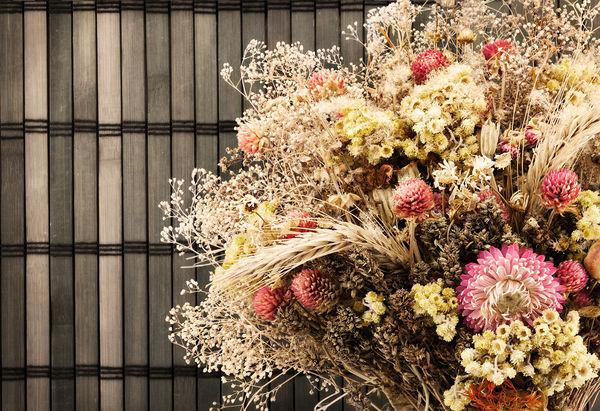 It is not always possible to preserve the natural color of plants — many of them even with proper drying discolored. What to do with it? Depends on your tastes, preferences and creative ideas. You can admire the texture, choosing the appropriate frame for the faded colors. These compositions are perfectly combined with ceramics, unbleached linen canvas, wooden interior.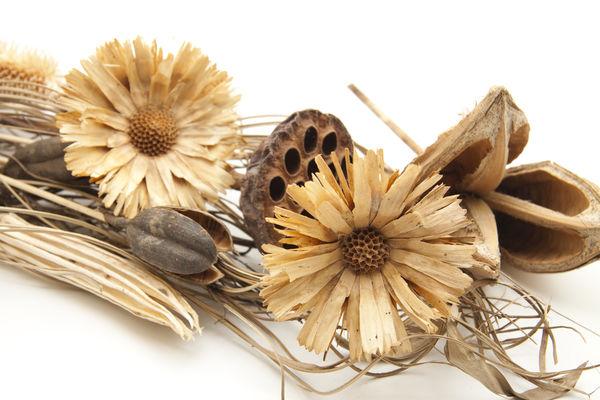 Like bright? Also no problem — you can dry those plants that do not lose their color, and you can paint the leaves and dry buds of those colors that seem most appropriate for the intended composition.