What is the herbarium, you know, probably everyone who once went to school. We collected leaves and twigs, carefully dry them, shifting old Newspapers and magazines, and then carefully pasted into albums and signed names of plants. But natural materials can be used not only for informative purposes. In the right hands they turn into bouquets and decorative compositions for interior decoration, greeting cards and paintings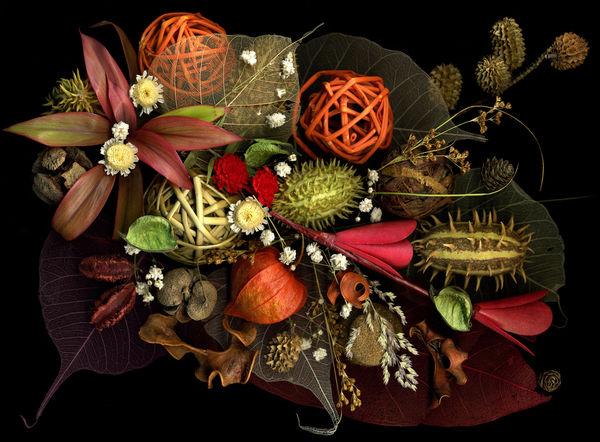 By the way, if in the autumn to stock up on dried flowers, you did not, all is not lost. Especially where snow is not yet out. Look around: that's swaying in the wind panicles of field grains, that ash left the seeds... someone, maybe there is a bouquet in a vase, someone blooming plants... And yet, going into the weekend at the cottage, you can walk for the buds and twigs in the nearby forest... well, it would be the desire — stuff there! Let's see how collected "treasures" to dispose of...  
The bouquets and arrangements of dried flowers
Some plants, drying, perfectly retain natural form and even color — they often become material for winter bouquets and decorative arrangements. These flowers and grasses usually do not require any special effort- they simply put in a vase (without water!) or hang somewhere in a dry place.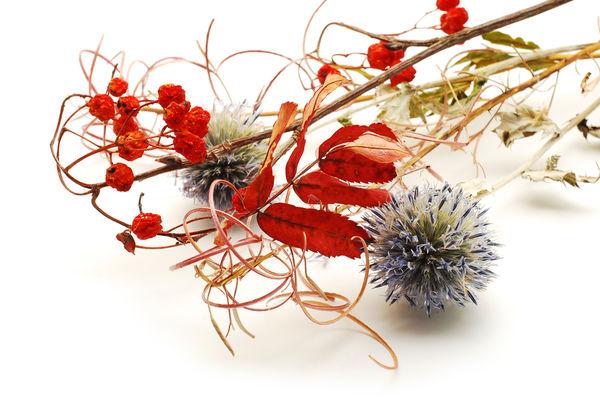 The most popular, perhaps annual-dried flowers — Helichrysum, which is often called everlasting. But there are many other annual and perennial plants that can be used for winter bouquets: limonium (aka Creek or statice); yarrows; baby's breath; look good buds and bolls decorative bows (Alimov); great compositions cereals — tresonce, sitehost, barley maned and many others.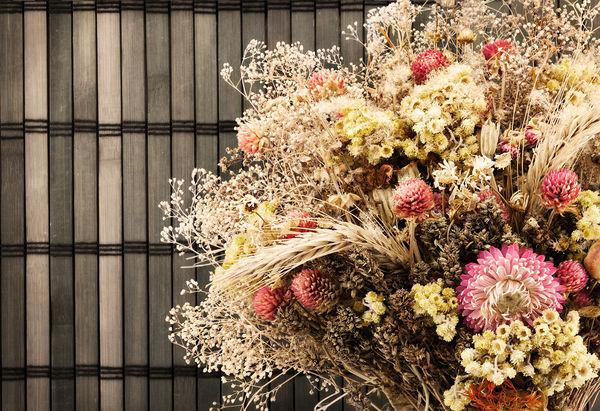 It is not always possible to preserve the natural color of plants — many of them even with proper drying discolored. What to do with it? Depends on your tastes, preferences and creative ideas. You can admire the texture, choosing the appropriate frame for the faded colors. These compositions are perfectly combined with ceramics, unbleached linen canvas, wooden interior.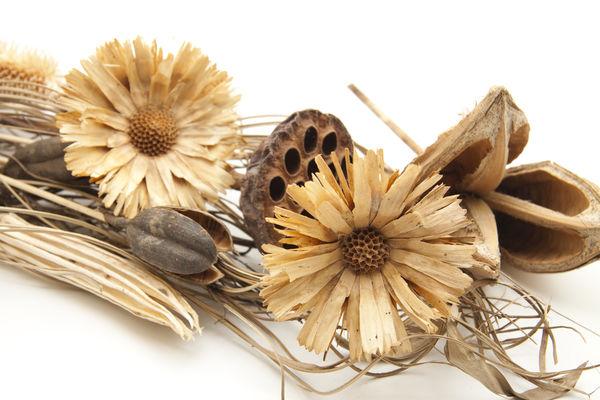 Like bright? Also no problem — you can dry those plants that do not lose their color, and you can paint the leaves and dry buds of those colors that seem most appropriate for the intended composition.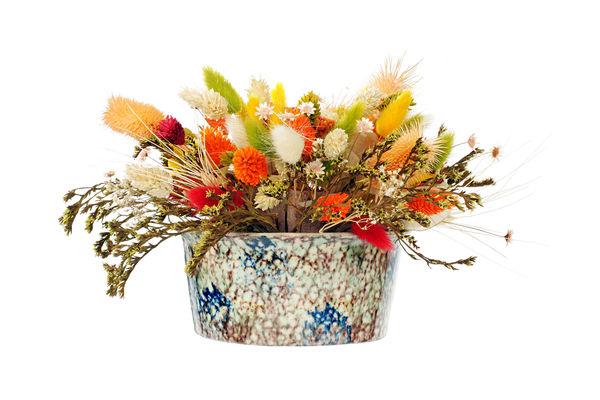 To the composition was durable and looked good in the interior, it is important for her to pick up the vase or other suitable container. And here it is necessary to consider everything: colors of the bouquet and texture of plants, and features of the environment where you intend to place it. Don't be afraid original, bright, non-standard solutions — use unexpected combinations and materials for the realization of their creative imaginations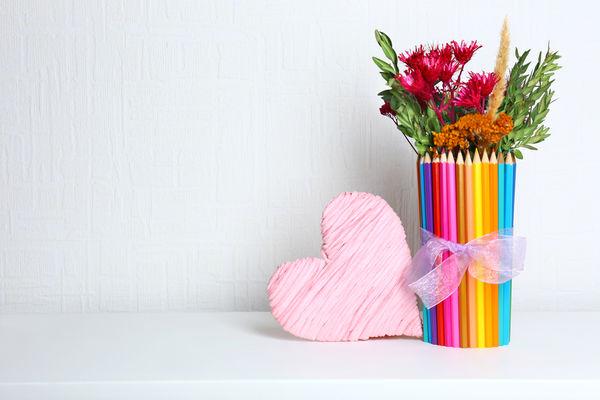 Decorating the interior with dried flowers, not just dried plants. Cones, twigs of trees and shrubs, bright bunches of Rowan or cranberry, the fruits of decorative pumpkins, even beautiful stones — a lot of what nature gave us can be used for still lifes and arrangements.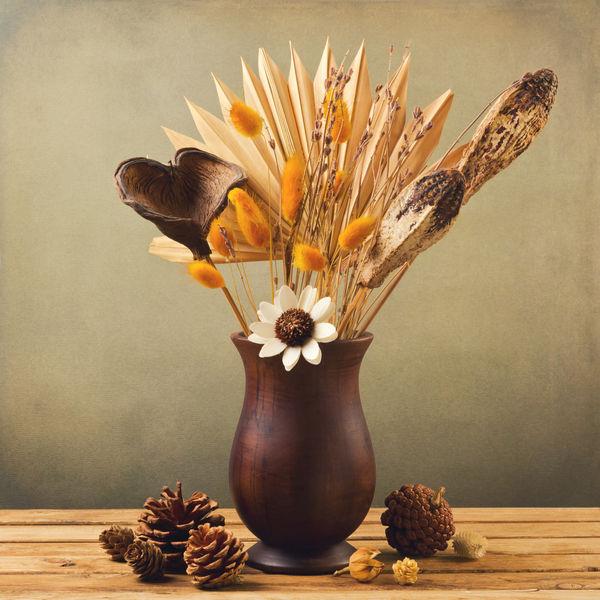 By the way, in anticipation of the approaching Christmas holidays, it is worth remembering the traditional Christmas wreaths and garlands — that is where the dried flowers and other natural materials will be more than appropriate! And use this garland in the decor can be a variety of ways: hang on the door or on the wall; make the basis of a composition from candles or fruit; small wreaths is wonderful decoration for the holiday table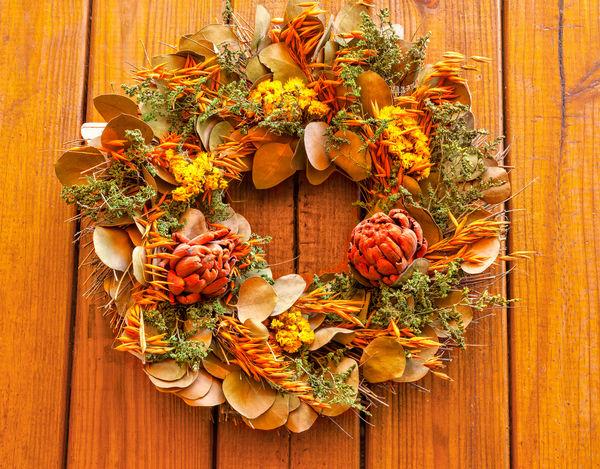 Details on how to make a spectacular autumn arrangement of dried flowers, what materials to choose, what professional techniques to use, will tell in the next video, florist Irina Vorobyev  
Arrangement of dried flowers in interareal to make a beautiful bouquet — it is important to choose for him the best place in the house. It is also a fascinating creative process, which is able to make us a new look at the familiar interior. You may even want something to change, to alter, amend environment with new parts...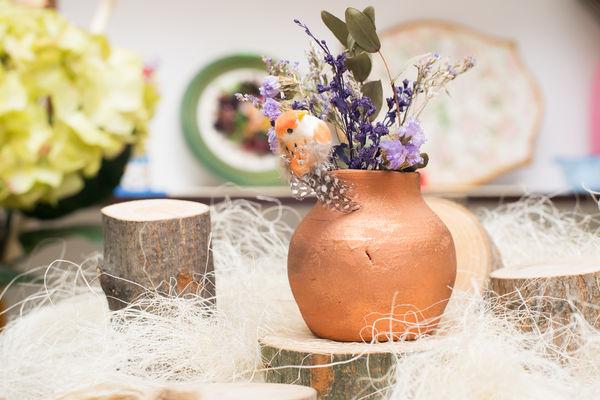 For example, as you behold this floor vase with dried flowers? A huge bouquet animates monochromatic gray walls; its colors "resonates" with color in the back garden benches, and bright colors pridvornogo Mat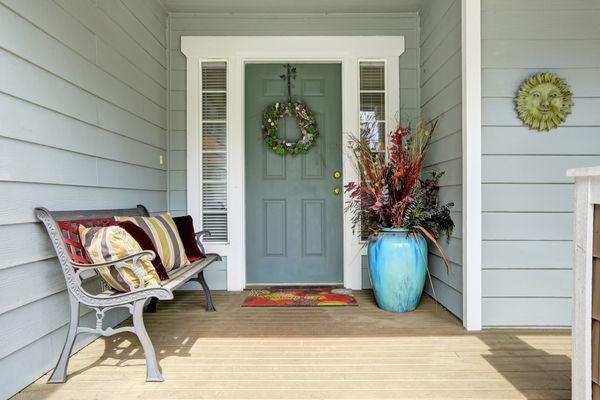 Or here is a cute and delicate flower arrangement in a wicker basket — an elegant addition to the water tap of unusual shape, made "antique"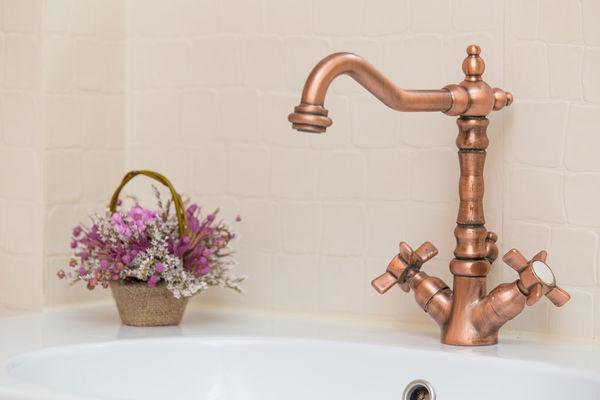 By the way, in the bathroom, dried flowers can be a good alternative to living plants that will suffer from lack of lighting. Just remember: high humidity for dry compositions is detrimental, therefore, to use such a decoration is possible only with good ventilation.
Look how simple, concise lines, bouquets of grasses and lunarians (honesty) can be an elegant addition to a festive table setting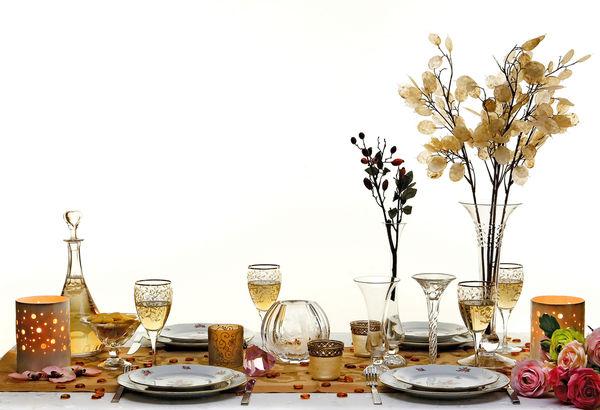 Choosing a place for floral arrangements, very important to choose well background. It must be in harmony with her, not competing in brightness and expressiveness, but also beneficial to emphasize the texture of natural material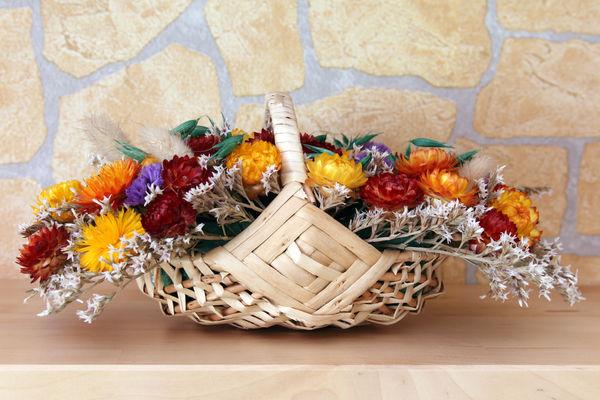 And, you can unleash the imagination, to imagine yourself a painter and to make still lifes, worthy of a masterpiece. Do not own the painting? Try to photograph your masterpieces!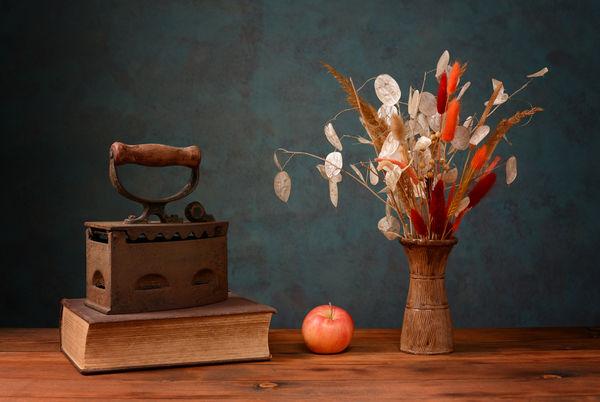 Let's see how different can look the same vase with Lunaria. Complementing the arrangement of the various elements, changing the background, combining various furnishings, accessories and natural materials, you can get an infinite number of images, each of which has its own character and mood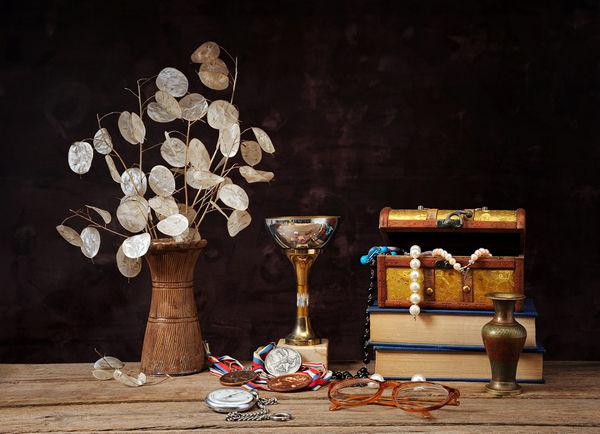 Those who have ever tried to make such compositions, certainly confirm: it is very interesting and creative occupation. Just right for long winter evenings))
And an interesting selection of diverse ideas for using dried flowers and natural materials in interior decoration you can find in the following short video:  
Paintings from the dried leaves and tsvetonosnye flowers and leaves, carefully straightened and dried under the yoke, can be a wonderful material to create these paintings, executed in the technique of application. The easiest option is image of stylized bouquets or flower beds. For these paintings it is better to choose small plants and combine them to achieve the most natural compositions, "like real"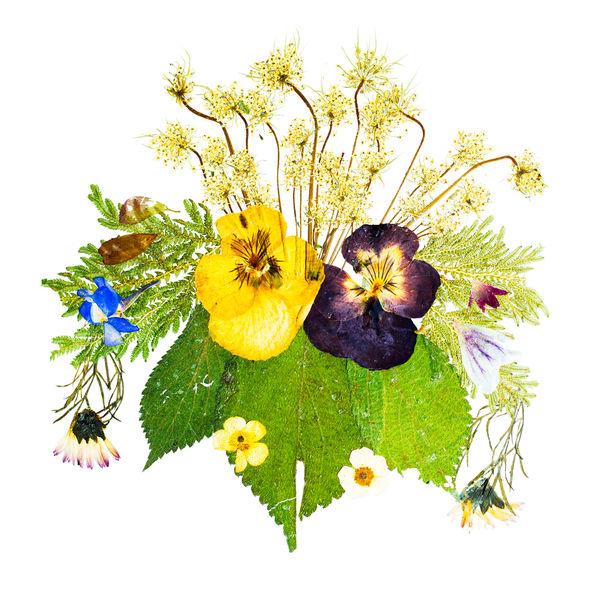 Another option — composition in the spirit of the old herbarium. This exquisite interior decoration or an original gift for the plant lover. For this kind of picture is better to choose low-key plants — wild grasses, cereals. And if you want more vibrant colors, place the plants on a contrasting black background.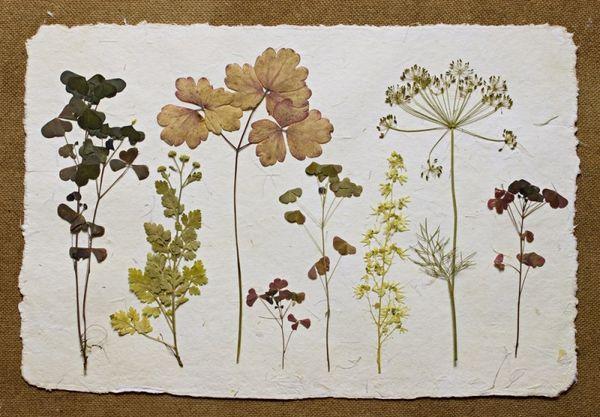 Floral painting, or oshibana is an art form where instead of brushes and paints used dried herbs and flowers. You can use a part of dried plants, and other natural materials — birch bark, straw, moss, and so on. And here the imagination of the florist does not limited is a natural material subject to the will of the artist, transforming in accordance with his plans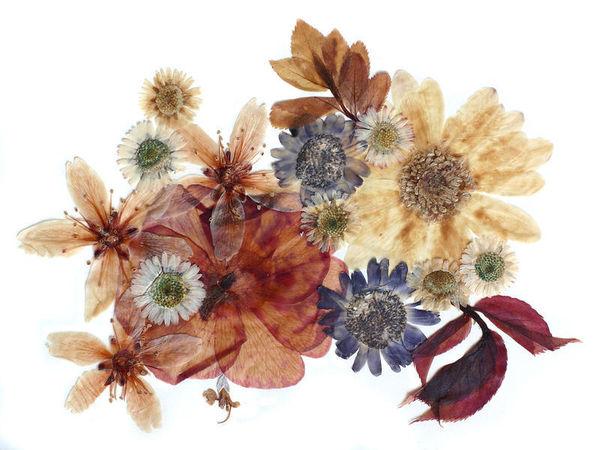 This is a very interesting technique that allows to create unique pieces that will decorate your interior or will be an original creative gift. Detailed master class on creating images of plants — in the next video
Those who are interested in this kind of art, you can see another master class. Witnessing the birth of a painting, and observe the work of the florist is a fascinating occupation. Each master has their own techniques, secrets and tricks, so learn something important and useful you can certainly. It comes as no surprise that this lesson consists of two parts: the time to watch both will require not more than for the previous plot
In the second part — completion of the picture and the important details of preparation and storage of natural materials for creativity
Well, to fully imagine the possibilities of oshibana, you should see a selection of works presented in the following short video. Looking at some pictures, it is impossible to believe that they are written not with paints and a brush, and the petals and leaves. Amazing, mesmerizing, fantastic creations of skilled hands of artists-florists — look, admire, get inspiration
Do it together with demiplane a great children's creativity. The ability to see a flower or bird in loose twigs, cones and seeds — is a manifestation of creativity, which should be recognized and developed from an early age. The older the child becomes, the more difficult the ideas which he is able to come up with and implement. The smallest, of course, need the help of adults, and in the preparation of materials, and implementation plans.
These DIY kids learn from kindergarten age. This activity is very useful for the development of the child, and created by his hand compositions you can do the whole show at home or at the cottage. Interesting and easy to understand tutorial will be a help if their own childhood have forgotten))  
Older children can make a mural or a postcard with elements of natural materials. Here we use the technique of application, which kids also mastered quite early. The larger parts of the future product, the easier it is to cope with them a novice florist. But those children who already have skills like creativity, can use for decoration and small flowers, thin twigs and leaves.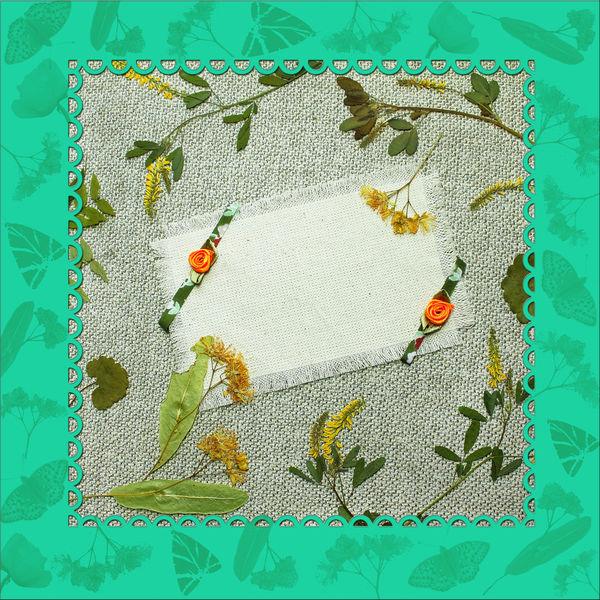 It is necessary to warn the child that this material is very fragile and it requires patience, perseverance, accuracy. But it's nice to own hands to make a beautiful gift for mom, grandma or your favorite teacher!  
Billet materialno embodiment of any of these great ideas is impossible, if not collected and harvested properly the necessary natural materials. So let's talk a little bit about how to approach this issue.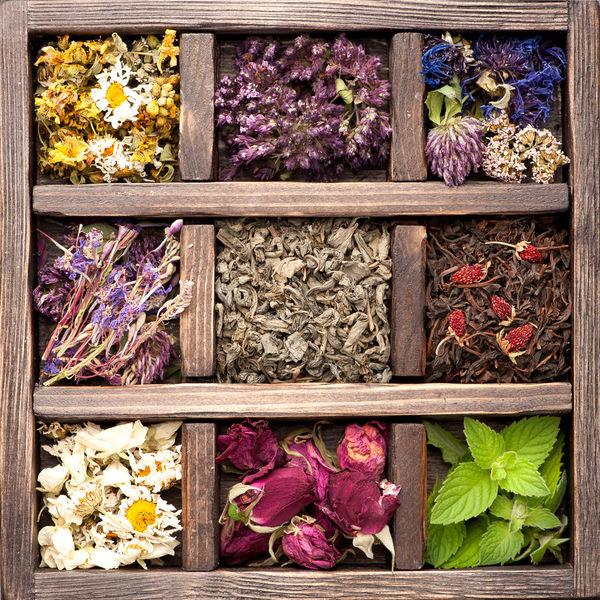 As we remember, floral compositions are voluminous (e.g., bouquets) or flat (panels, cards, pictures). Accordingly, the material for them will require different. In any case, of course, you need to ensure that our plant has retained its charm, has not lost in drying, neither form nor color. But the ways can be different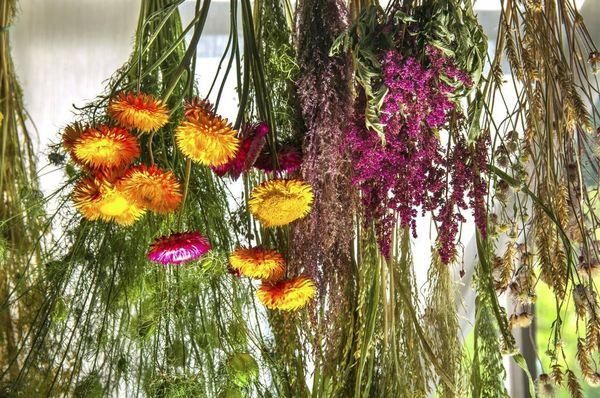 Plants for voluminous floral arrangements often dried by hanging "upside down" in a dry, well-ventilated area. It is important to remember that the sun's rays should not fall on the stems and inflorescences, otherwise they will discolour. Be sure to follow the humidity in the damp grass pouret, can become covered with mold, their decorative qualities are hopelessly lost.
But for oshibana plants are the easiest to dry as well as dried at the school for a herbarium: offer of blank sheets of paper (put between the pages of magazines, Newspapers, old books and so on) and leave under pressure in a dry place. The drying time largely depends on the plants.
How to prepare dried flowers for crafts and to dry herbarium, described in detail in the next video  
Source: www.7dach.ru