85th award ceremony "Oscar" a few hours ago has died down in Los Angeles. "Night of Nights", namely the so-called Film Award in the world, justified its name in full, to the attention of the spectators a breathtaking show, in which and Winners Award. It preceded this enchanting performance of traditional red carpet, which welcomes its guests with a special glamor, and they answered her affection - couture dresses, luxurious diamonds and smiles a million were a mandatory part of the program.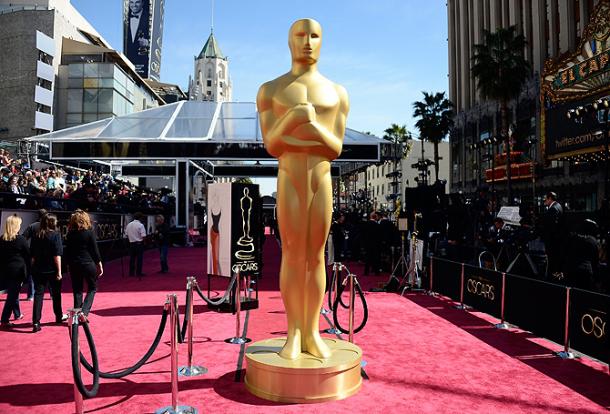 Before we get on the bandwagon review, it should be noted that the red carpet this year has been especially decorated beautifully. Thumbnail images were everywhere dress in which the film star appeared on the "Oscar" in different years.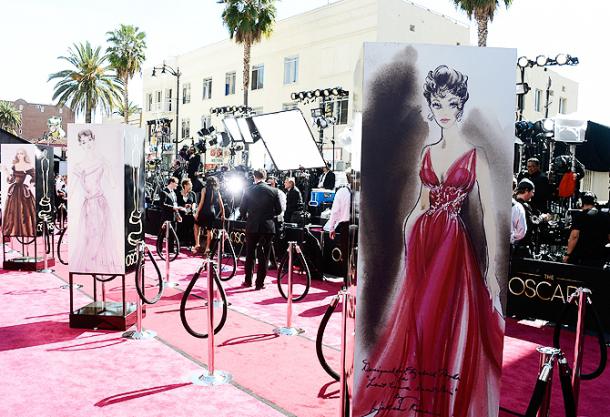 Kelly Rowland has been leading the red carpet "Oscar" in 2013, so it had to look the part. Dress Donna Karan Ateler had very useful - thanks to contrasting colors and elements graphically Kelly was not easy to get lost in the crowd.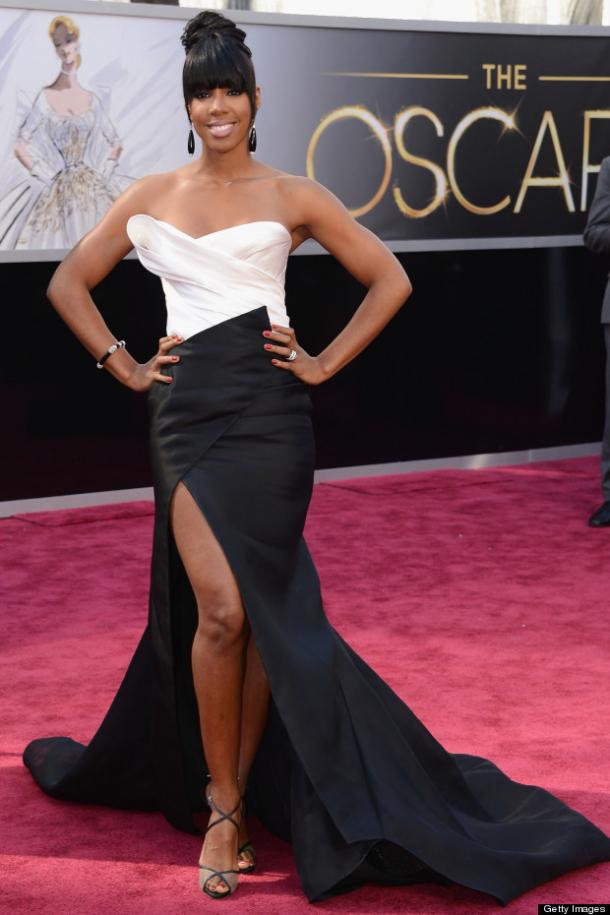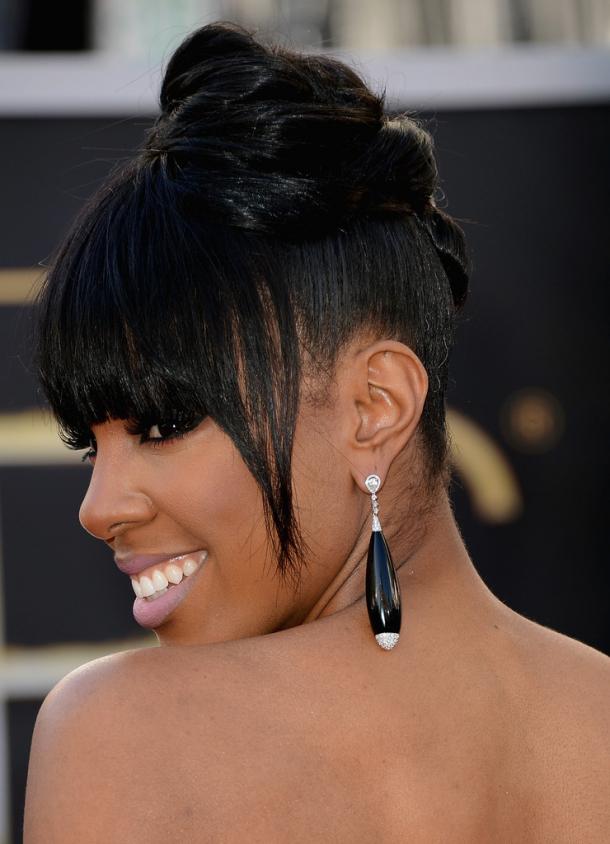 Amy Adams looked like a real princess in the creation of Oscar de la Renta. It is in these outfits air muted shades it looks more natural and elegant. Bright lips and dresses a la vamp is reserved for non-standard measures, and for the classic "Oscar" to choose a more conventional way.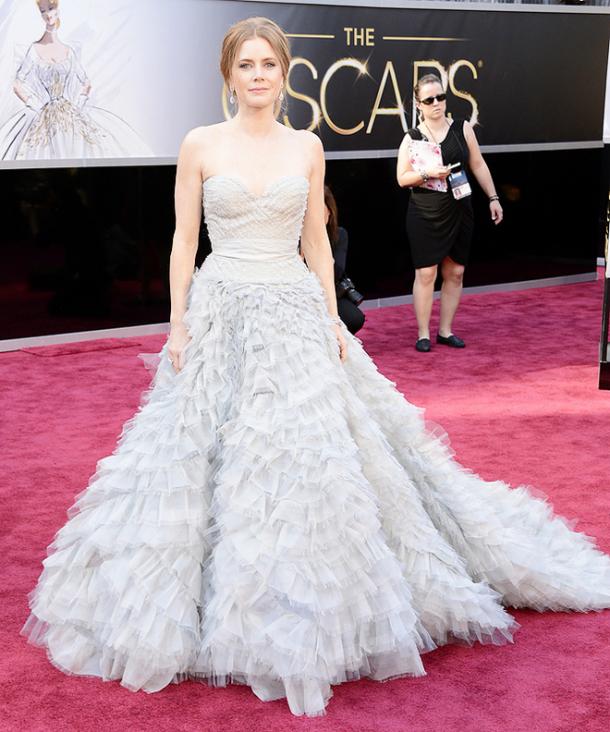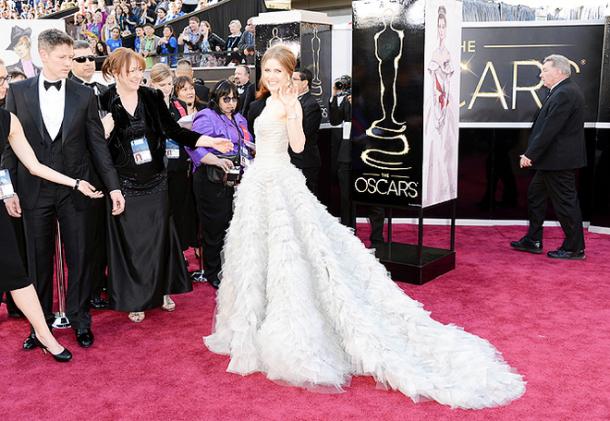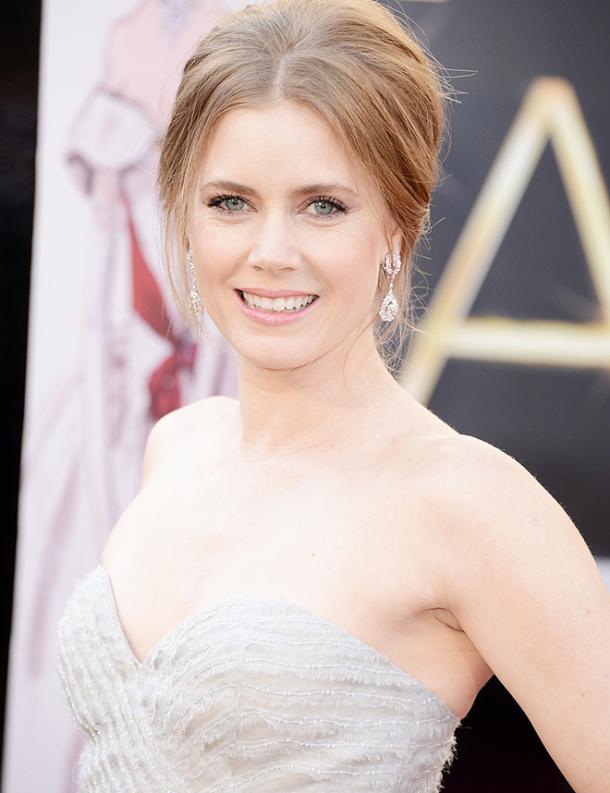 Reese Witherspoon has also remained true to its corporate identity by order of Louis Vuitton. A classic silhouette touch of retro tone to the color of their eyes - and Reese automatically enters the list of the most stylish ladies ceremony.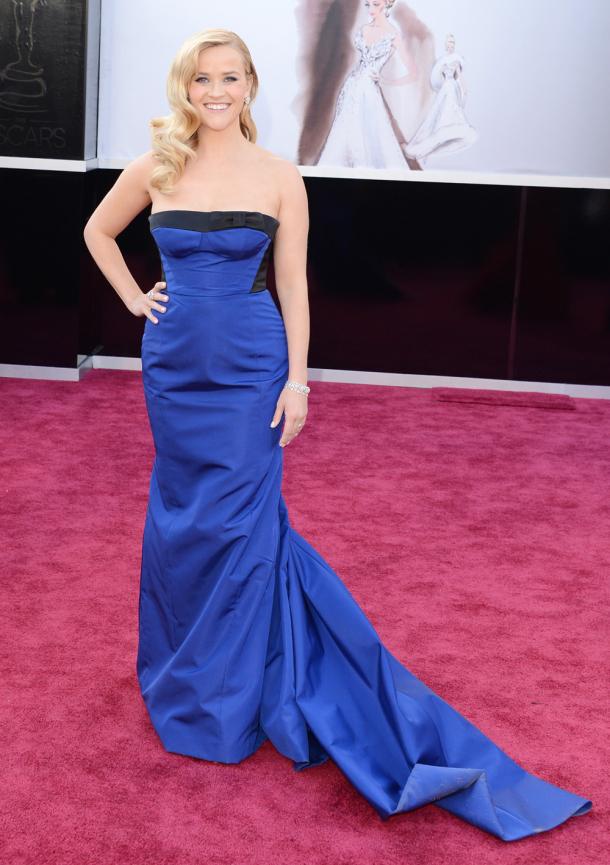 But Jennifer Aniston, on the contrary, decided to try something new. For his first appearance on the "Oscar" for the past four years, Jen chose a red-coral dress couture line of Valentino. I am very glad that the actress still prefer his favorite black color more intense and interesting shade, plus a magnificent style we can see on Aniston is extremely rare, and this change in her very person. Despite the fact that we have seen many times these outfits on the red carpet for Jennifer is a novelty.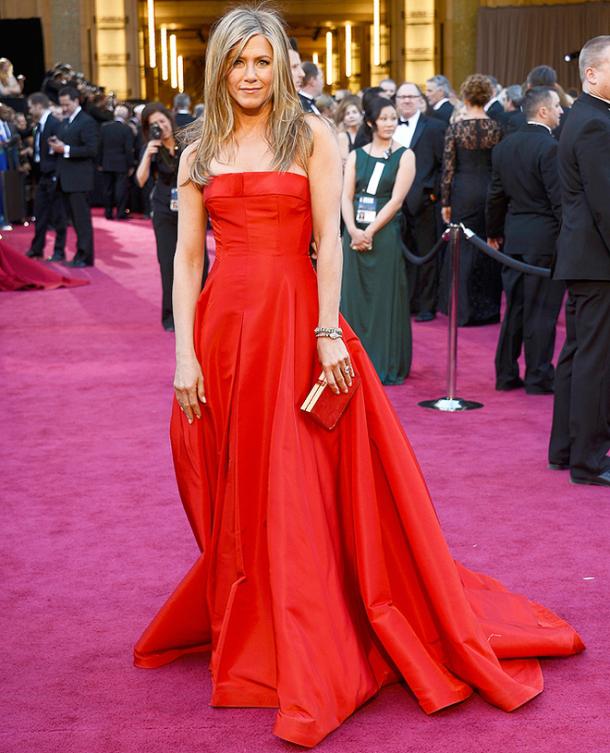 Its minimalistic image of the actress added the best accessory - her fiance Justin Theroux.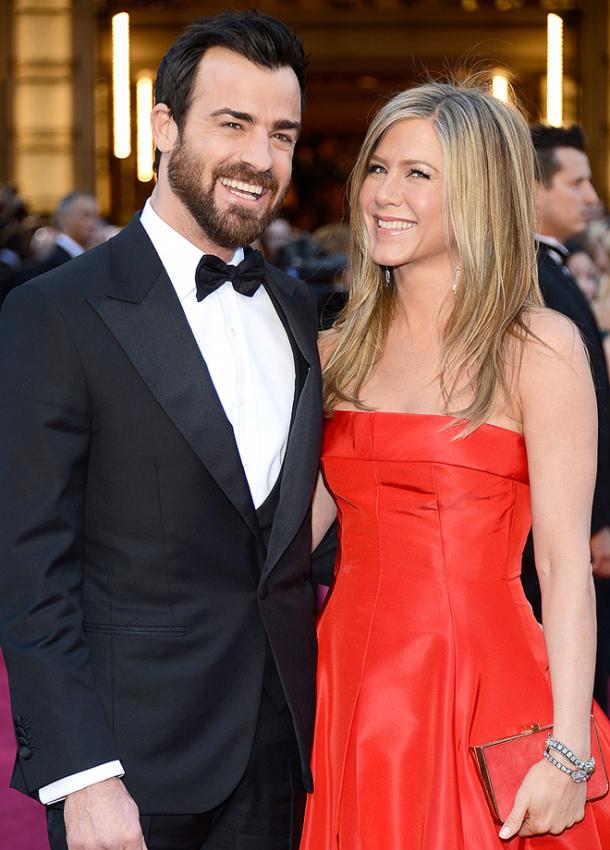 Maria Menounos also opted for a bright dress laconic cut from the fashion house Ramona Keveza, but unlike Aniston has decided to emphasize, and with it very well, seductive curves of her figure. The image is perfect from head to toe!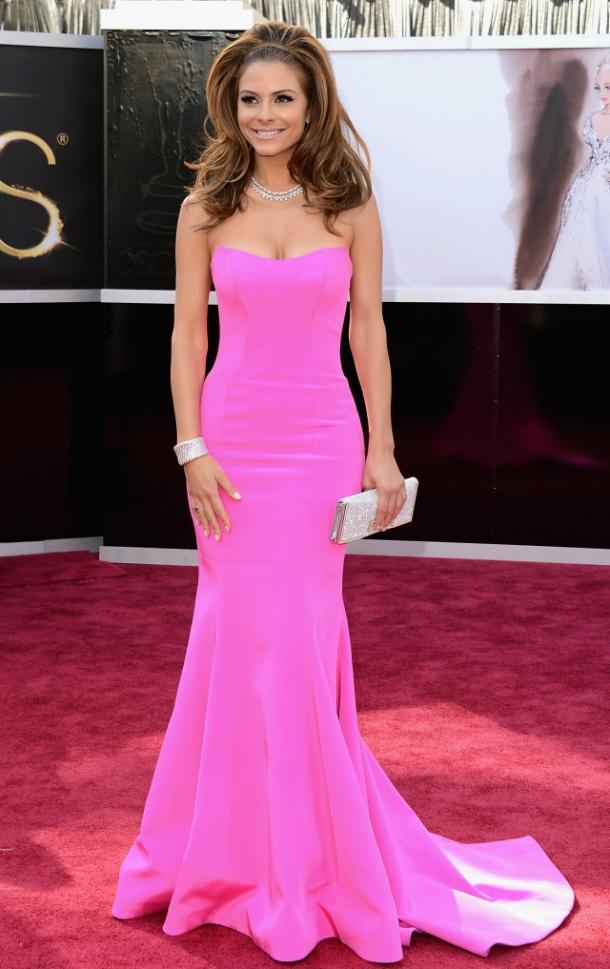 Expectant mother Jenna Dewan walked the red carpet accompanied by her husband Channing Tatum. Unfortunately, we can not see her dress in full, as a caring husband all the time covered his beloved precious tummy strong hand, but it is worth noting that the black lace dress with transparency it very becoming.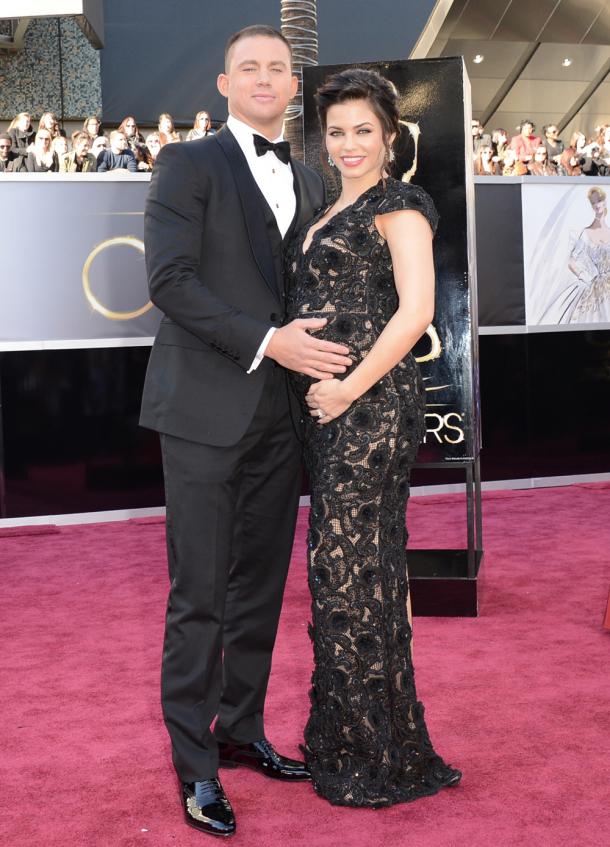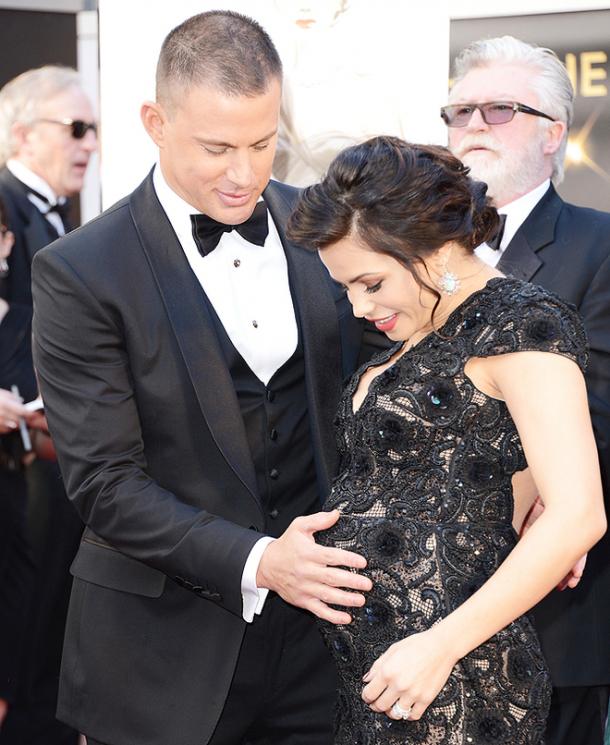 Oktiviya Spencer, though not changed his favorite designer Tadashi Shoji, but made some changes in his style and made the right decision. Champagne color looks on it is very expensive and elegant, and classic cut, even in the absence of illusory elements at the waist creates a beautiful silhouette. Girls with non-standard figure should learn from Octavia dress.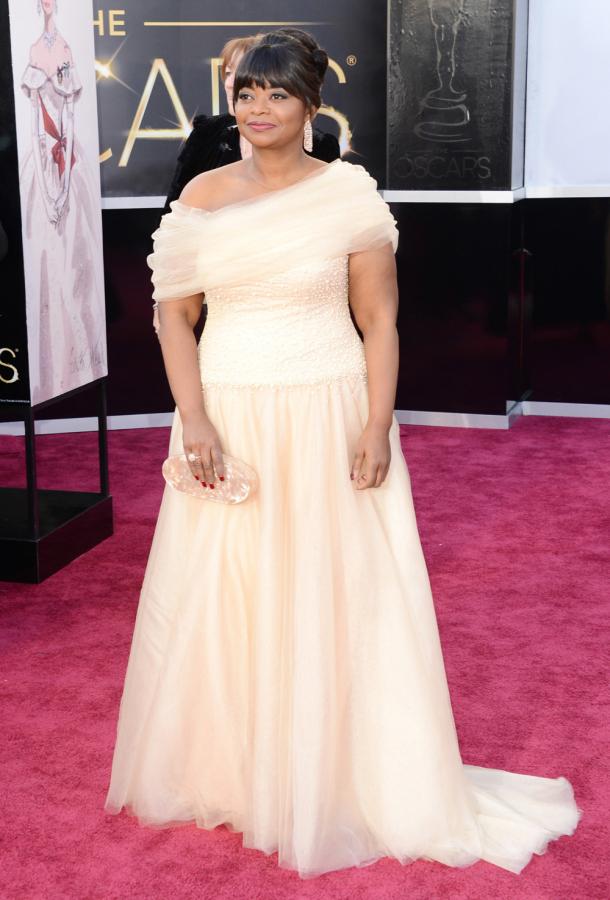 Fan Bingbing is famous for its exquisite taste, but we have never seen it on such a busy tone. It looks very clearly and dramatically, but personally, for my taste way overloaded - hyperactive color, dramatic silhouette with a variety of decor, large ornaments in tone pink lipstick ... Perhaps this is the first time that the Fan disappointed me.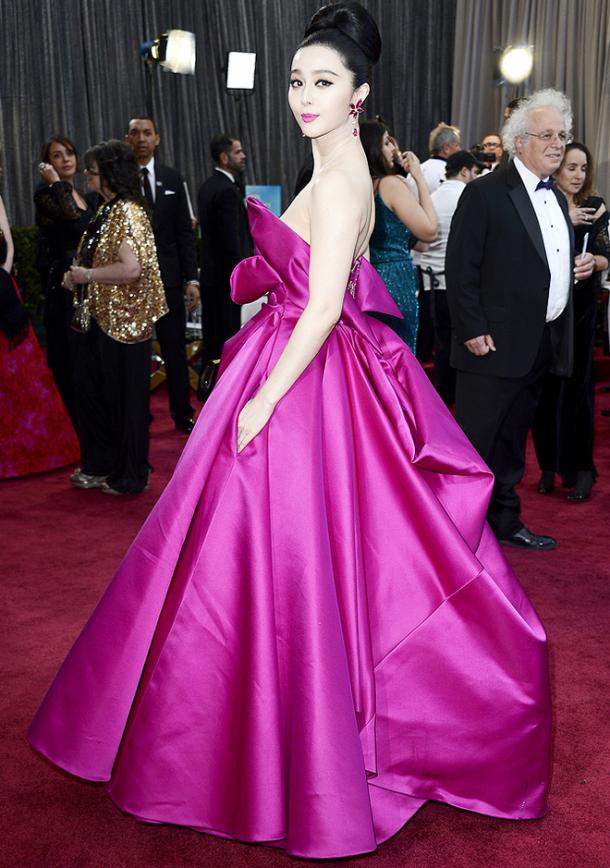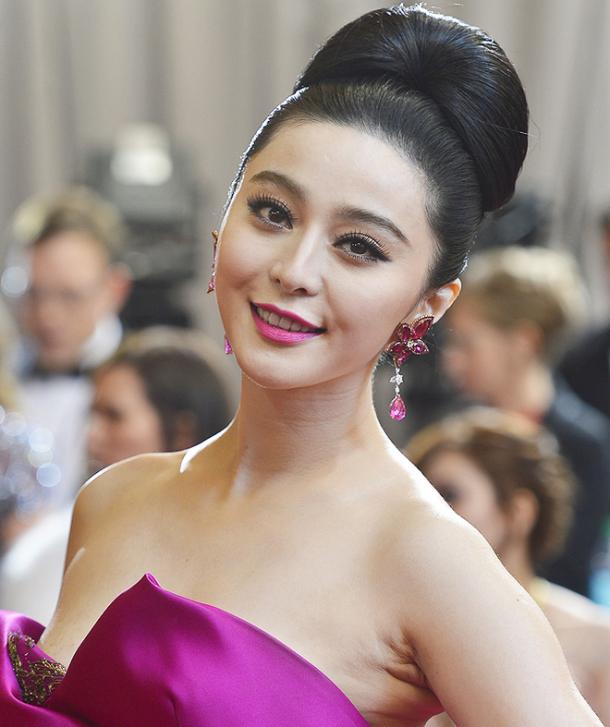 Zoe Saldana at Alexis Mabille Couture. Risk and still very controversial outfit. Decorative items look impressive, but a horrible belt spoils the whole picture.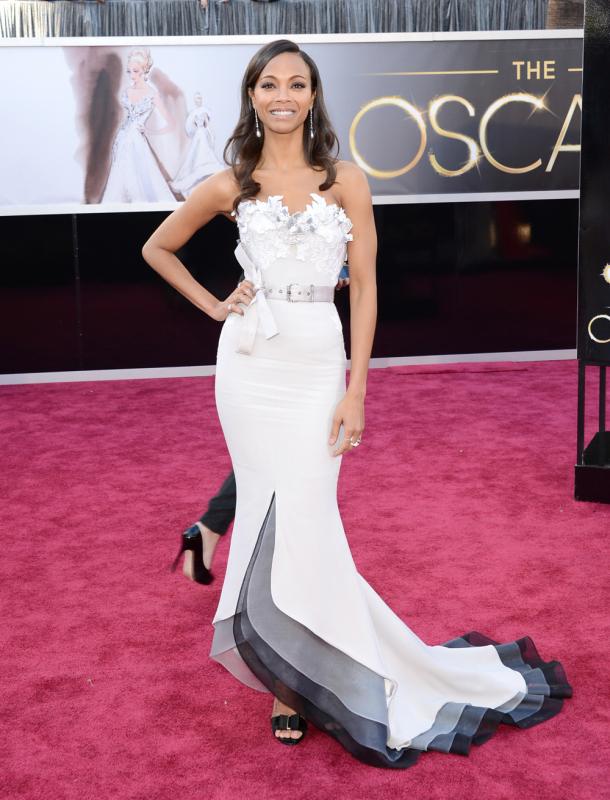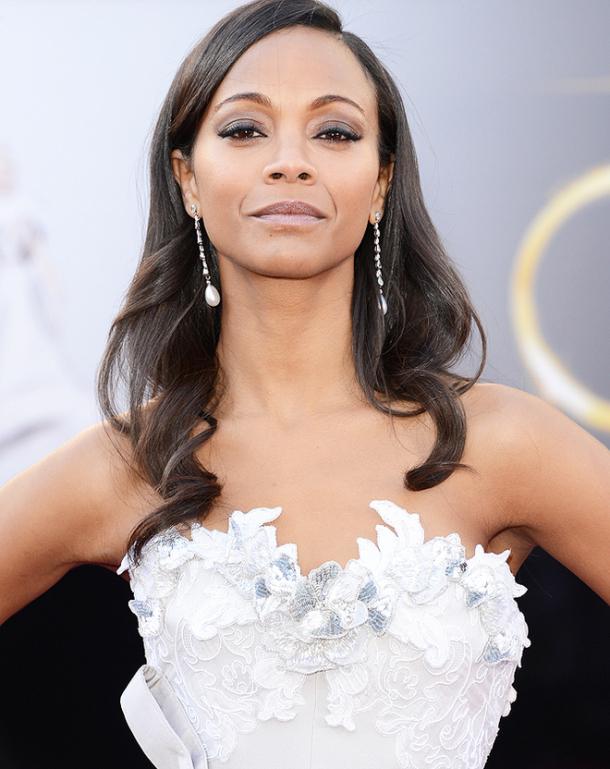 We were pleased with their choice of attire Sally Field. Bright red dress with a long train and a lot of frills looks delicate and feminine, although in theory, such a combination is required to look vulgar. It's all about transparency effects, which slightly dims the red hue, and in a relatively closed shaped.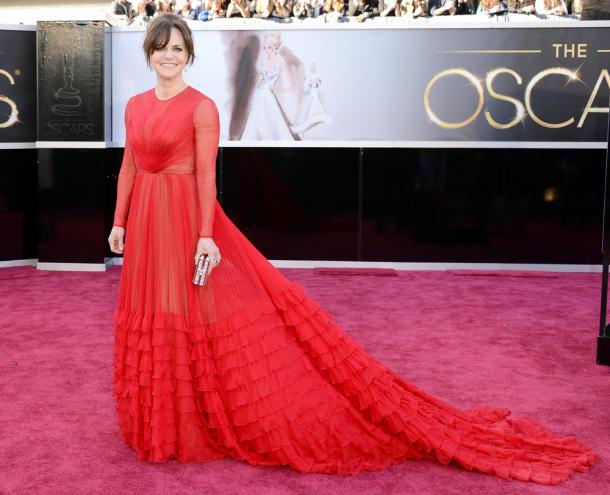 Jessica Chastain has decided not to experiment with color and silhouette and walked the red carpet in a dress reserved bronzing Armani Prive. Retro images very becoming Jessica, and red lipstick and shine a light fabric is not made in a large beige outfit spot.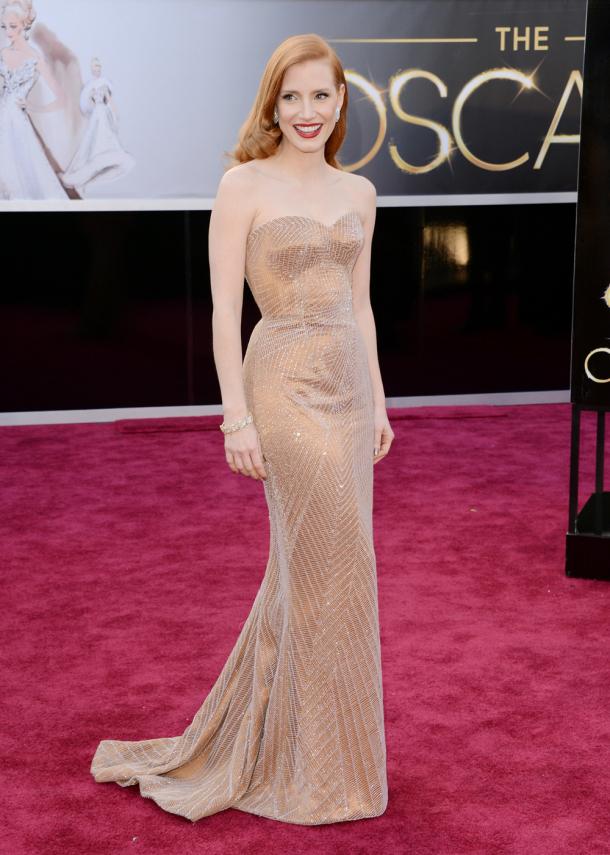 Do not live up to my expectations Kerry Washington - dress from Miu Miu is not bad, but nothing more.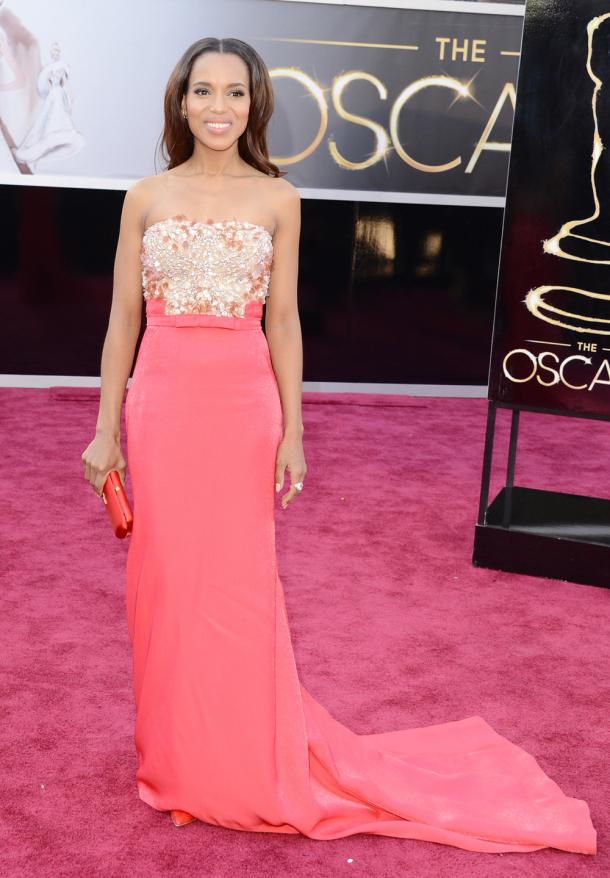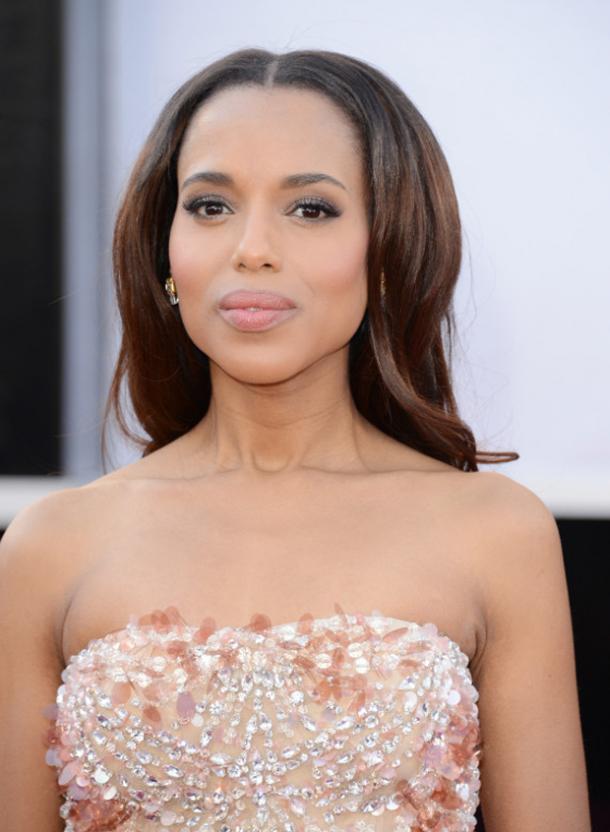 Nominee Jackie Weaver opted for the red carpet noble cherry tint. The idea of ​​the dress I like, but is not sure that this style is perfect actress.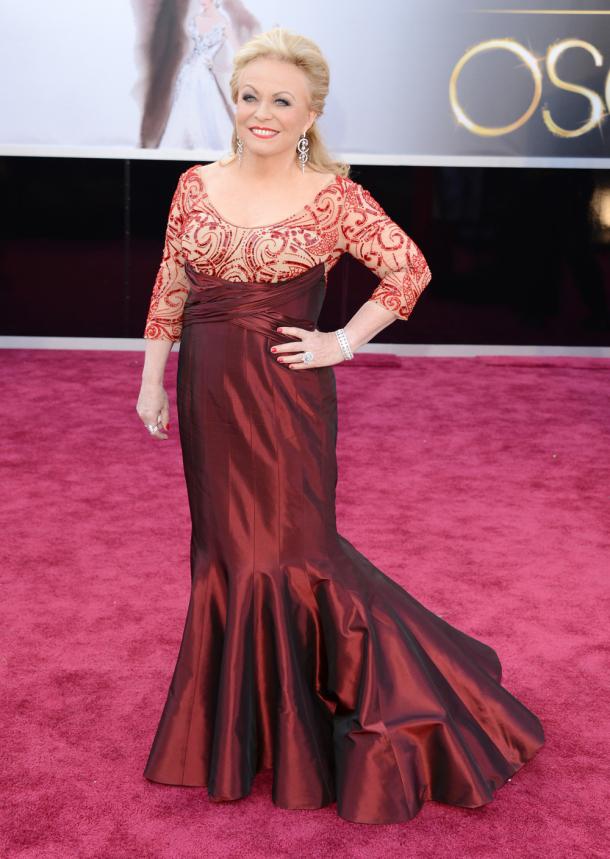 As expected, Jennifer Lawrence walked the red carpet in a couture creation Dior. Luxury dress decorated with unusual silhouettes barely noticeable, though printed, but this is enough to make the image complete. I do not be surprised if someone has this dress cause association with the wedding, but I believe that along this scale is ideal for such a great event as the "Oscar».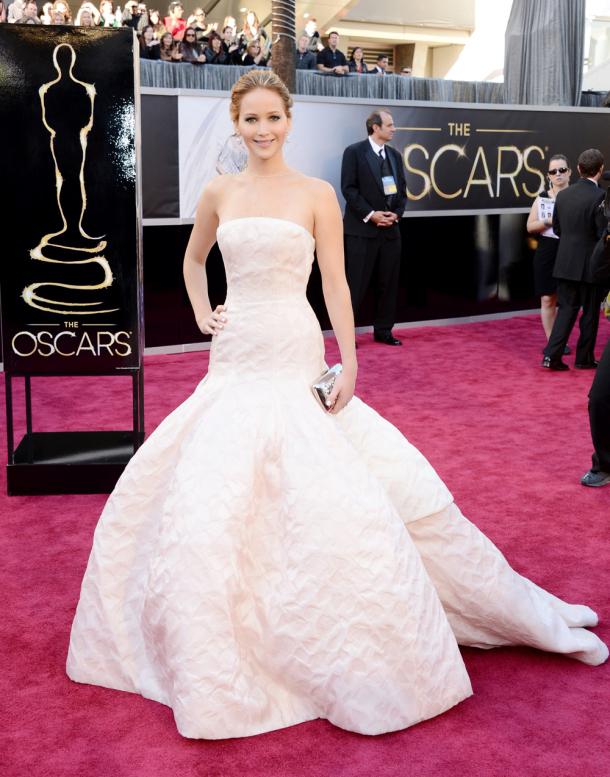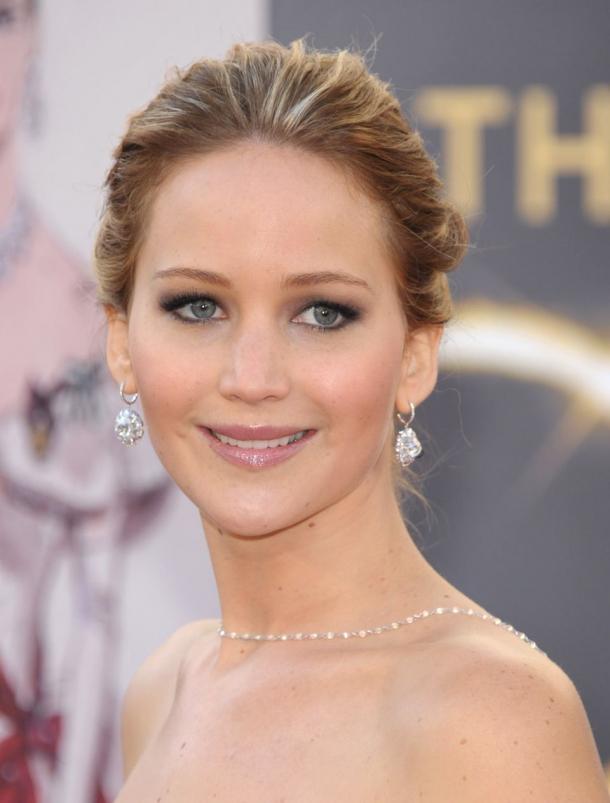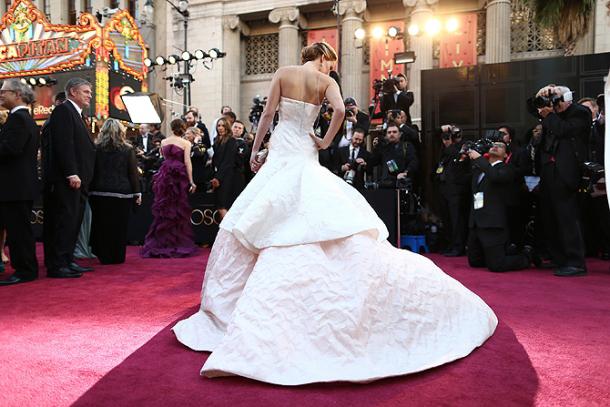 Amanda Seyfried at Alexander McQueen. Delicate lavender shade looks quite familiar, but unusual style bodice in the shape of a loop out of the general picture of bustier dresses. And this is a clear advantage.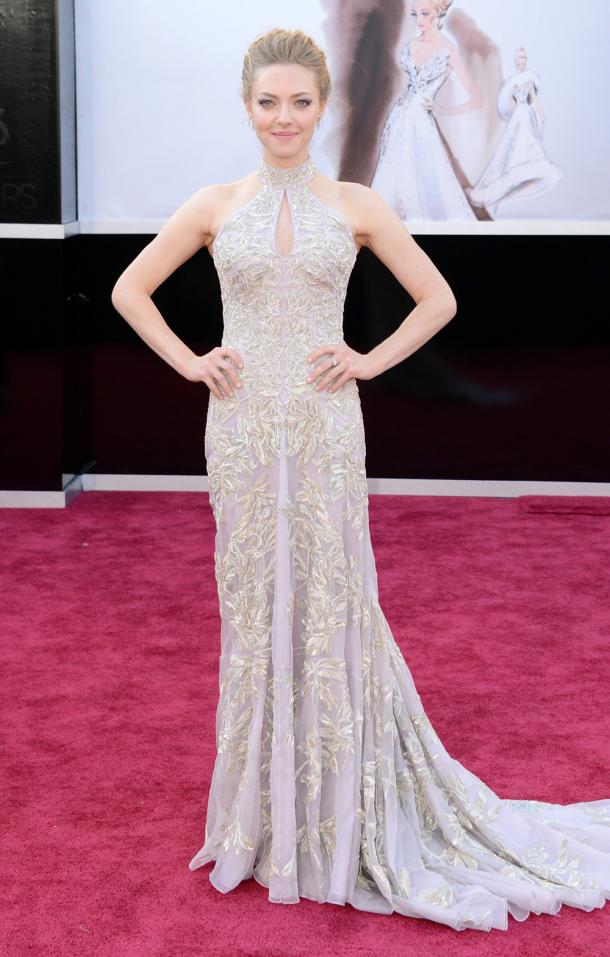 Red dress with gold embroidery and fancy skirt - the choice of Olivia Munn. Variety - that's fine, but I would prefer to see the actress to dress more muted colors and less dramatic silhouette.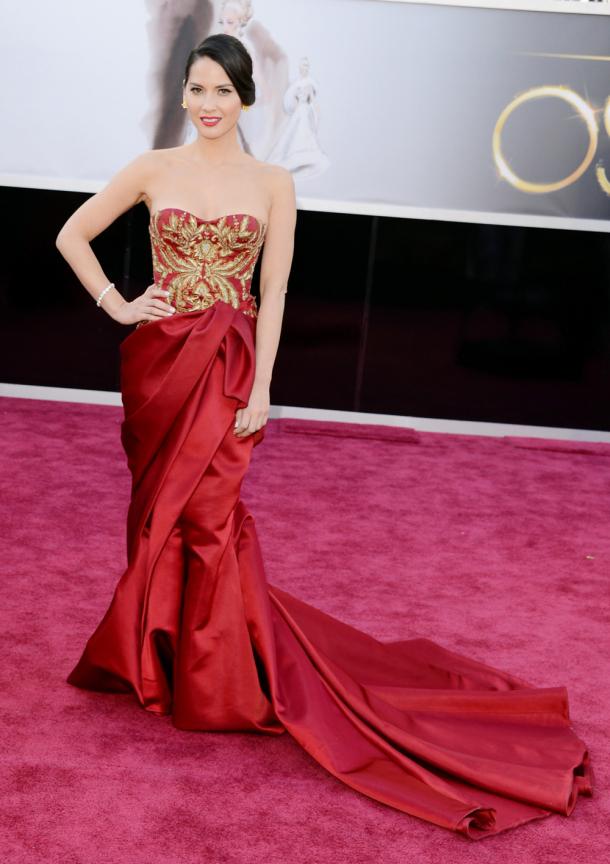 Catherine Zeta-Jones looked great as ever in chiffon dress with gold trim by Zuhair Murad. She just glows, and the case is not in a dress!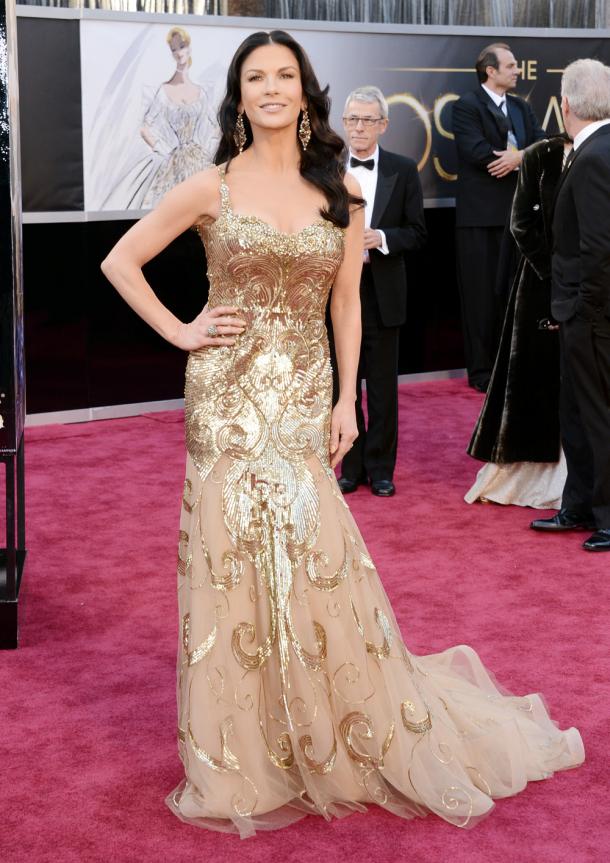 Melissa McCarthy, or even more I put on weight, or is it a bad style of dress, but I say no on both counts.
Naomi Watts won all present custom-made dress by Giorgio Armani Prive. The actress knows how to look sexy, and this silver-gray shimmering dress with an unusual cut only slightly helped her in this. Terrific!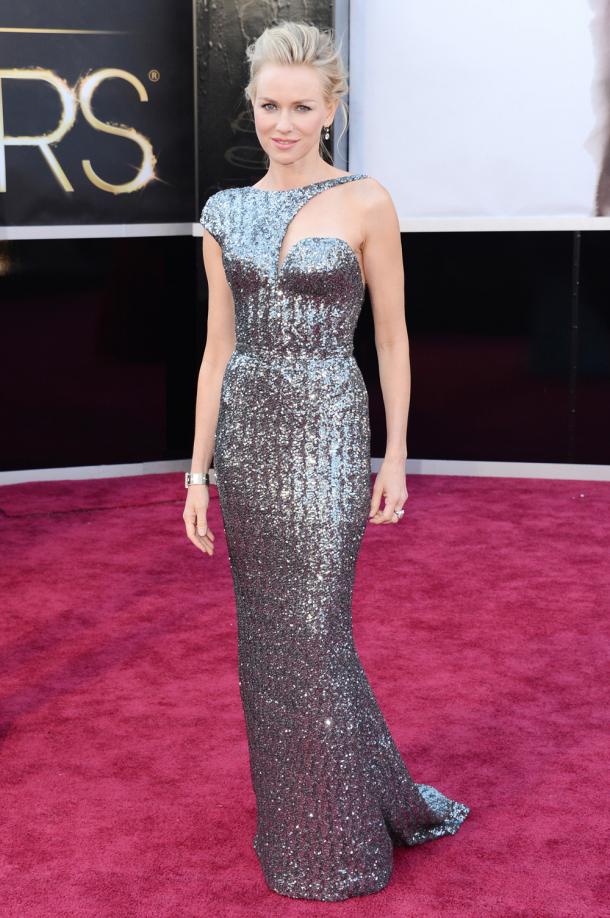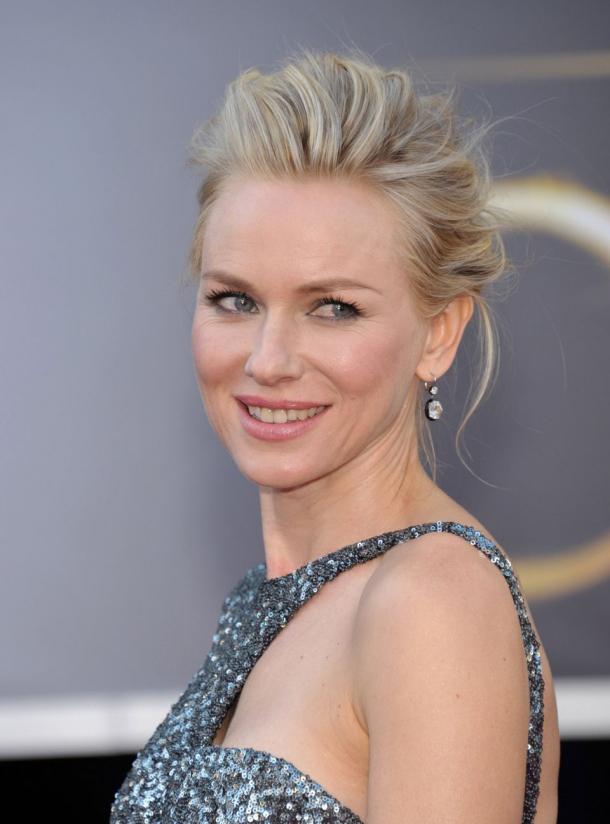 Jane Fonda is able to look bright in all circumstances, but this outfit is too much. Of course, not for me to teach this beautiful woman to dress, but I'd prefer to see in it something more elegant.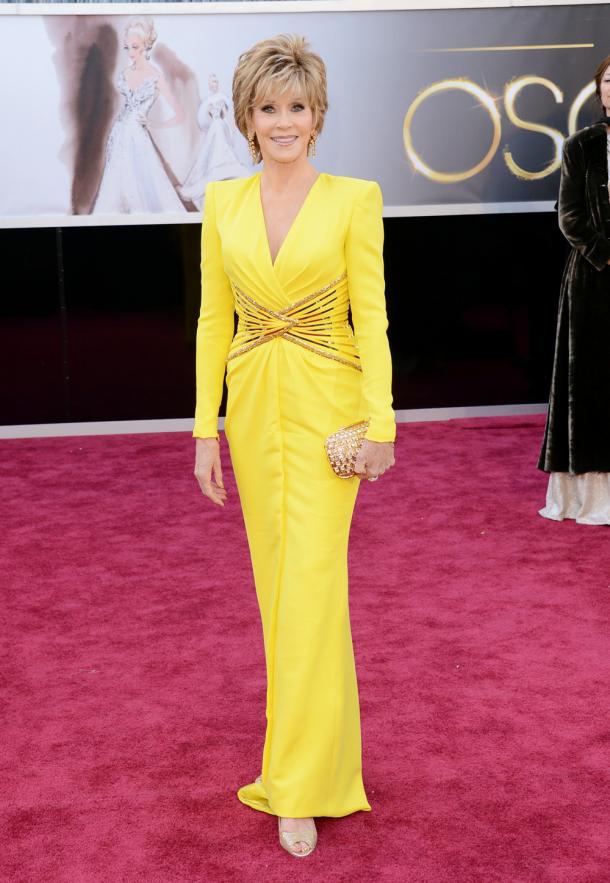 Blue dress Jennifer Hudson with a peculiar imitation leopard color (of course, it's Roberto Cavalli) looks very unusual, although it is unlikely to go down in the list of the best images of the ceremony.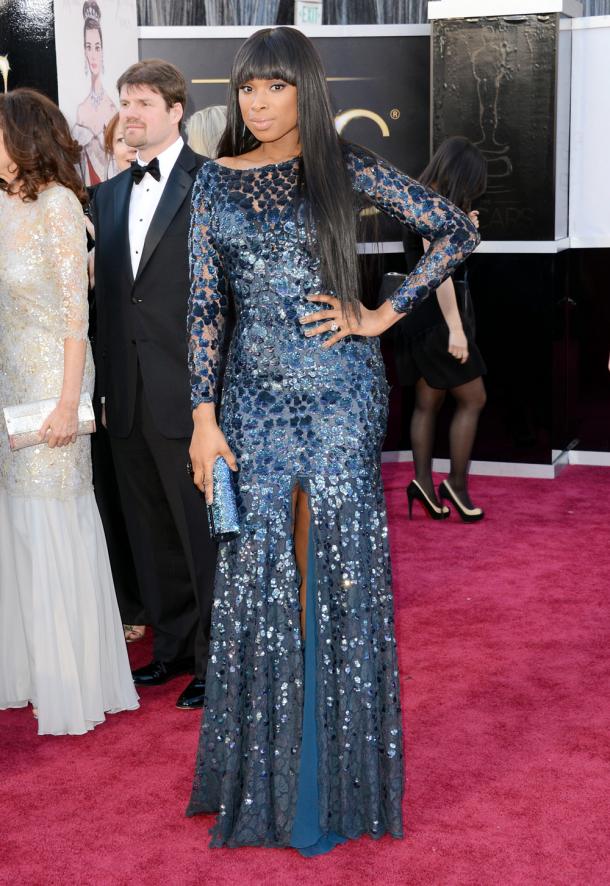 Miss Elegance Helen Hunt walked along a path in a dress the color of the night sky, which is very much to her face. By the way for the design of this outfit is responsible democratic brand H & M, but the cost of decorations that complement the outfit the actress, is 700 thousand dollars.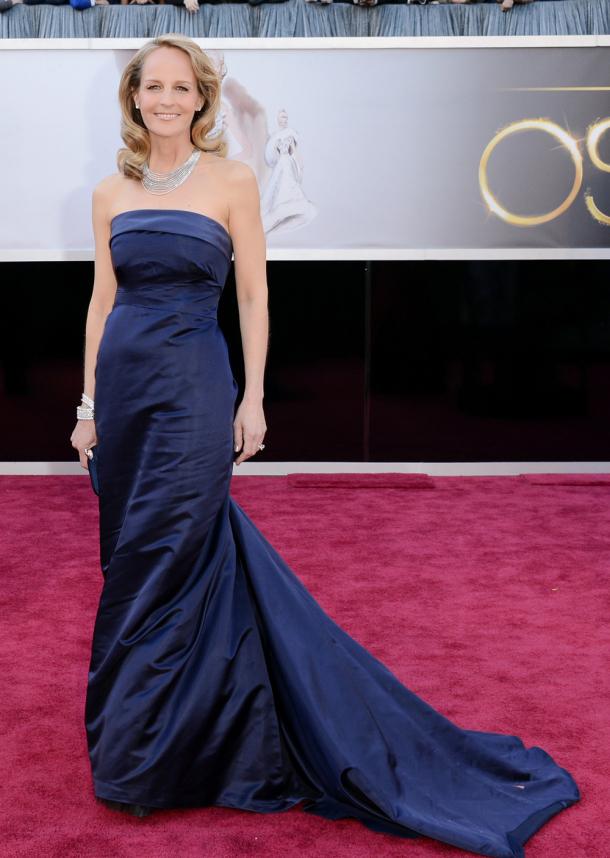 Attire Helena Bonham Carter - it's always a mess and a nightmare, but now the actress managed to show a drop of restraint and look decent, not retreat a single step from its corporate identity.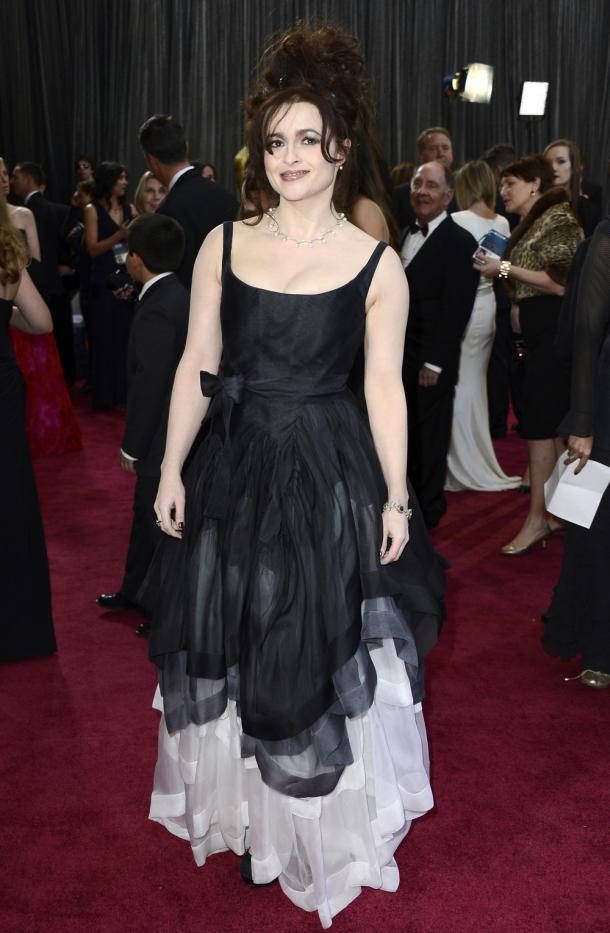 Anne Hathaway opted for one of the most important events in their lives pale pink dress straight cut from Prada (perhaps she did it intend to, because according to statistics, the owner of "Oscar" are most often the ladies in dresses straight silhouette). Anne complemented her outfit unusual necklace that is, in my view, it was odd - back design looked interesting without him. Despite the fact that this outfit is clearly not the best in the collection of Anne, it is worth noting that it is, and it looks very gentle.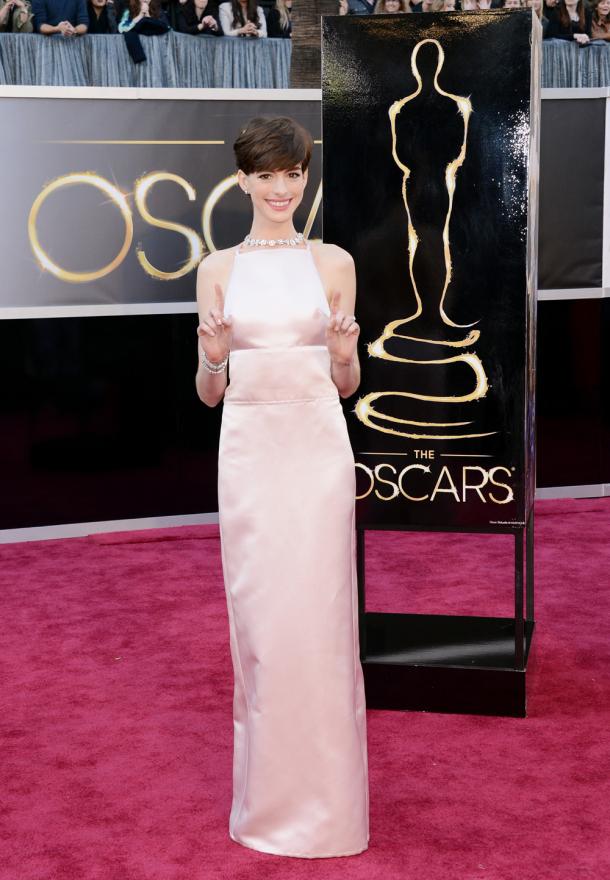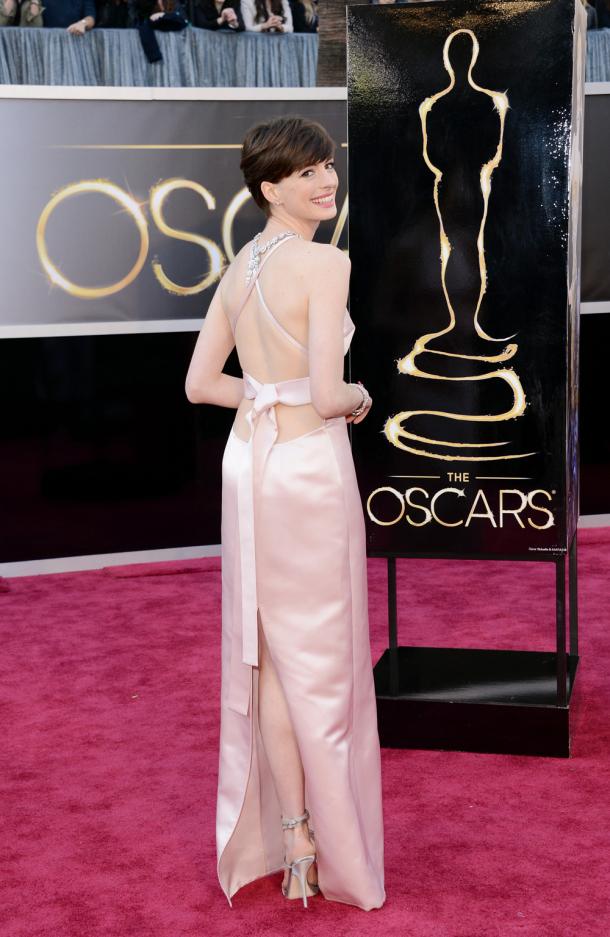 Stacy Keibler again opted for a style that emphasizes her slender figure, and higher growth than currently provided, if not being the best, then certainly one. Design dress designed fashion house Naeem Khan.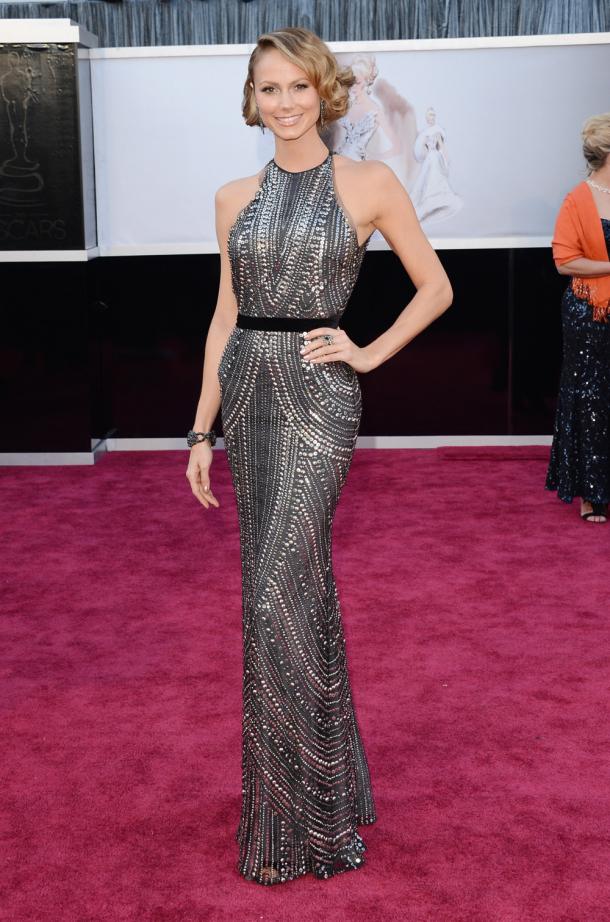 But no matter how hard the ladies star, overshadow a great Charlize Theron they can not afford, even a short-haired actress is the true embodiment of sexuality and femininity. A Dior Couture dress only profitable emphasizes its natural qualities.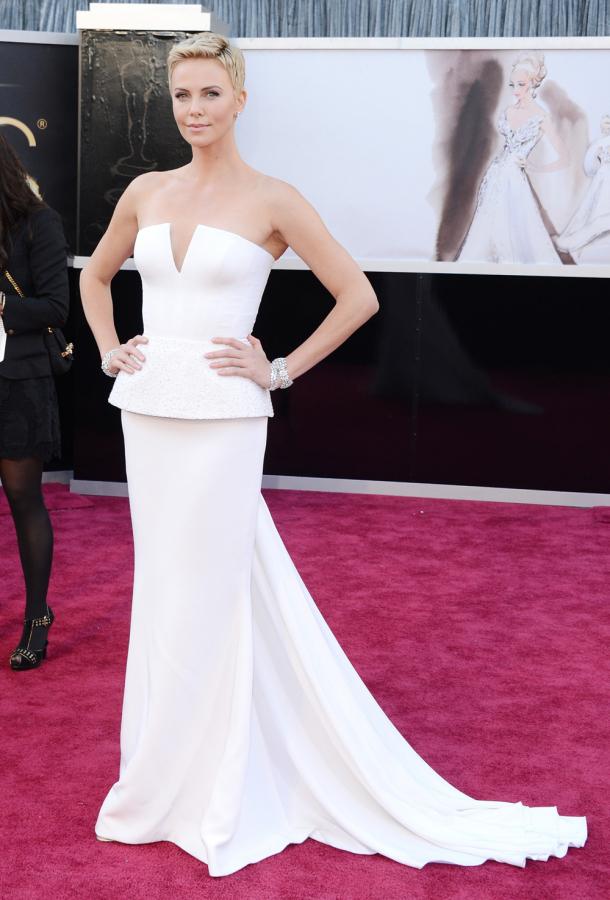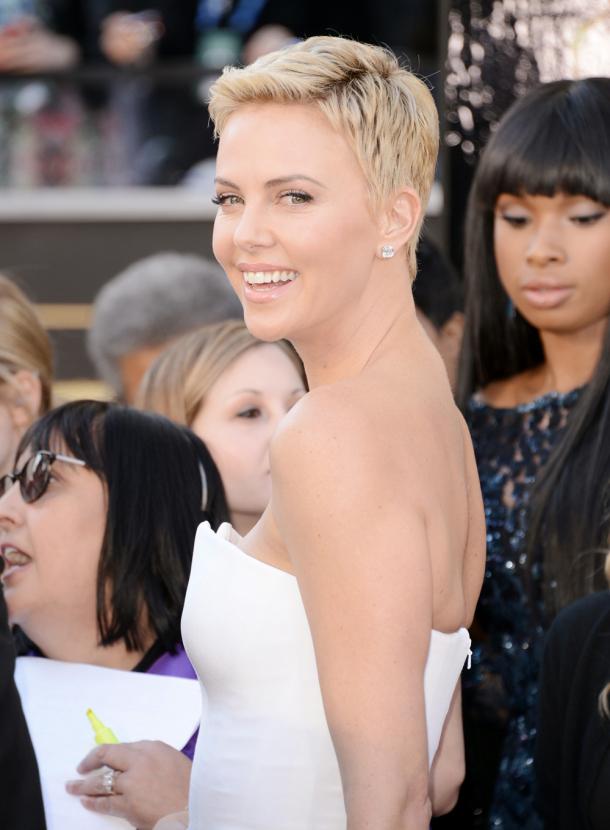 The beautiful actress Emmanuelle Riva and a woman in an elegant dress from Lanvin. Cape deep blue-green color and red lipstick made a wonderful ensemble, which, incidentally, was not deprived of fashion risk, in the best sense of the word. Very decent, status and impeccable image.
Nicole Kidman opted for shiny sequins and seductive silhouette. If the latter is clear, then with sequins some confusion - finishing at the bottom of the skirt looks very impressive, while the décor of the bodice, and in particular the decoration on the belly, is a strange thing.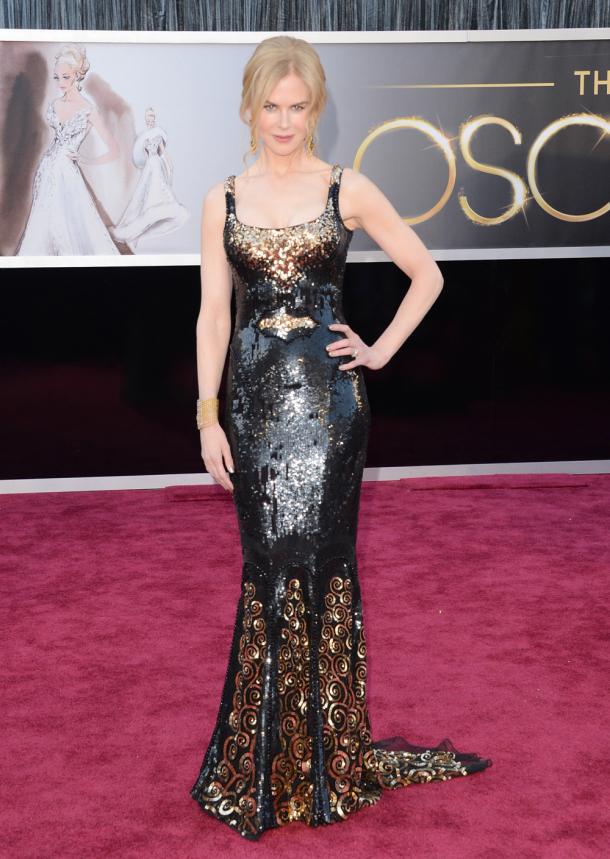 After the resounding failure at the "Grammy", Adele has returned to his favorite black. It looks decent, but evokes a feeling of deja vu.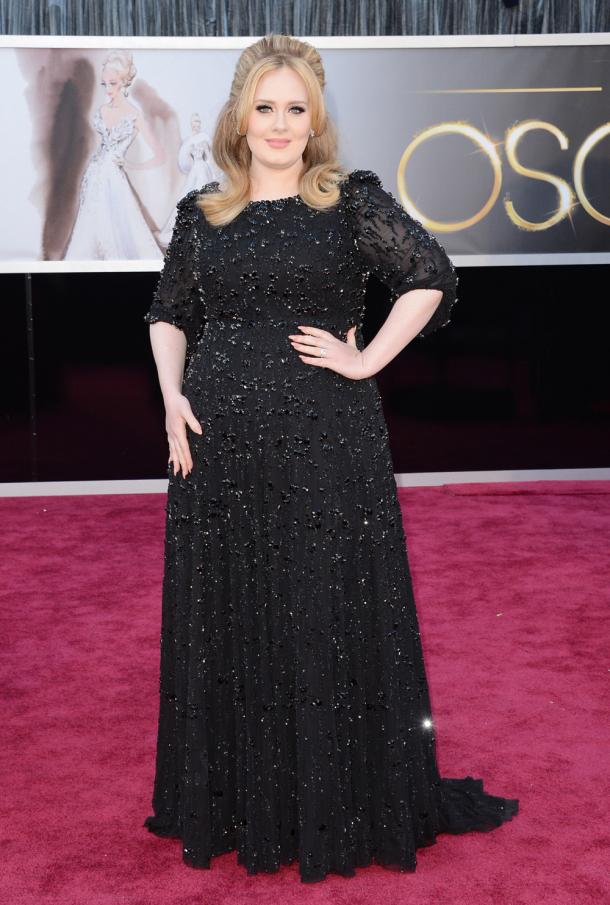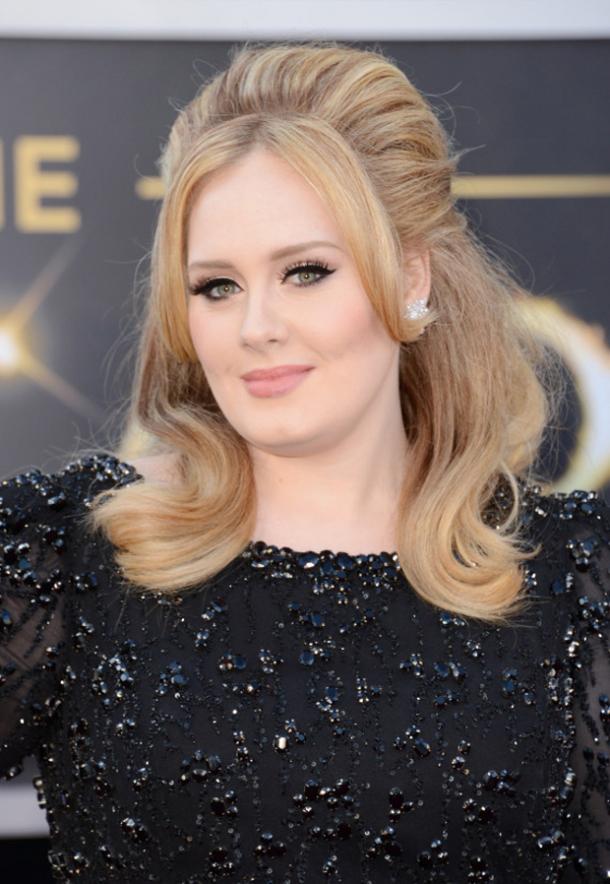 I love Salma Hayek just such a - in the form of sex bomb. Black Velvet is very well emphasizes feminine curves of her body, and gold inserts attached along the high cost and solemnity. I'm not quite sure about hairstyles - I think it makes a very large head relative to the body.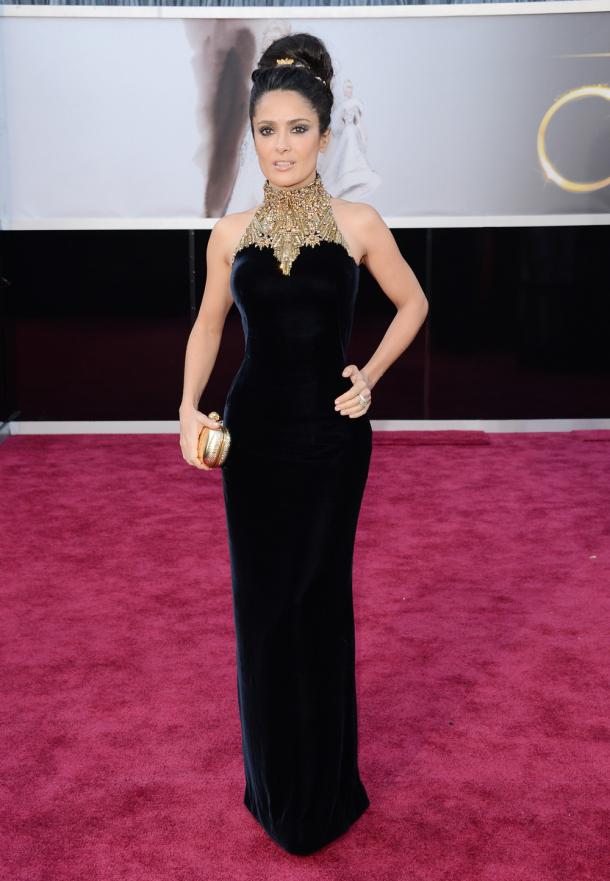 Dress with spectacular decor bandage from Tony Ward to face very Kelly Osbourne.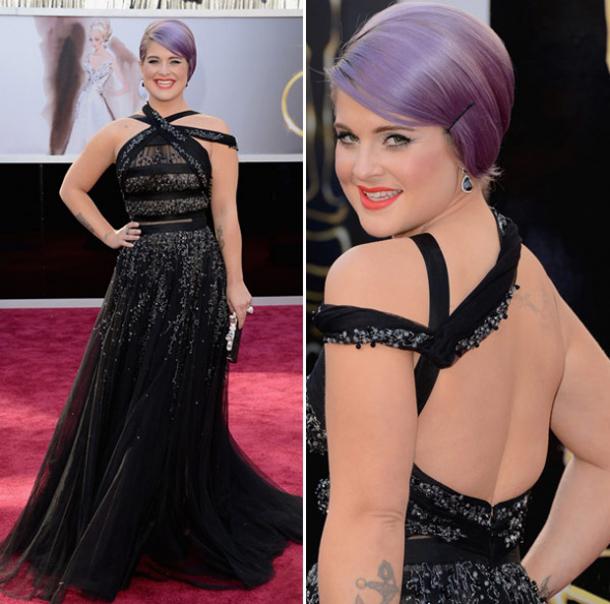 Halle Berry posed for photographers in a Versace dress with a slight touch of Art Deco style. The actress has resorted to proven ways and chose fitted silhouette with highlighted shoulder line, which gives its already spectacular figure even more sexuality.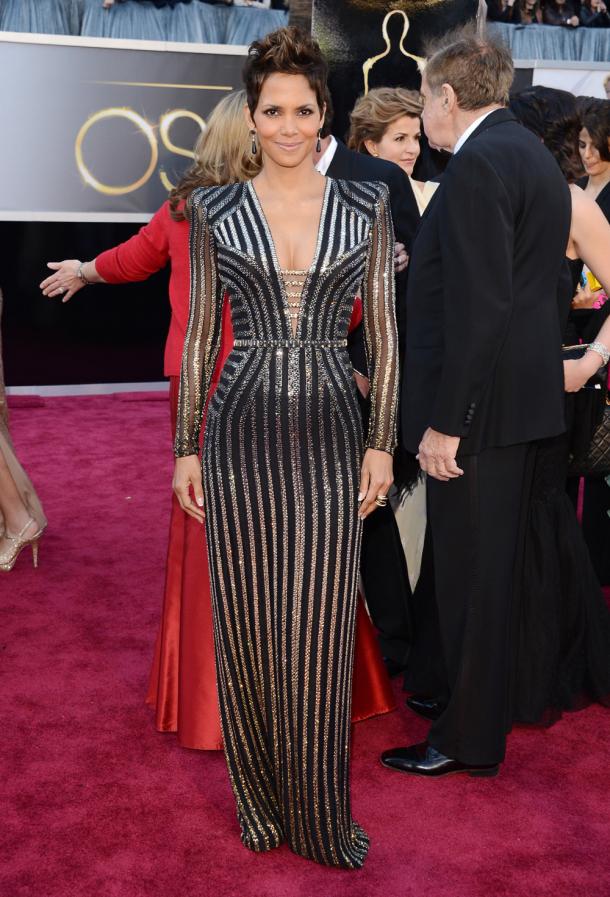 Sandra Bullock appeared on the red carpet just perfect in a lace creation from the spring collection of Elie Saab. On the podium, this dress looks mediocre, but Sandra was able to present it so that it turned into a real work of art.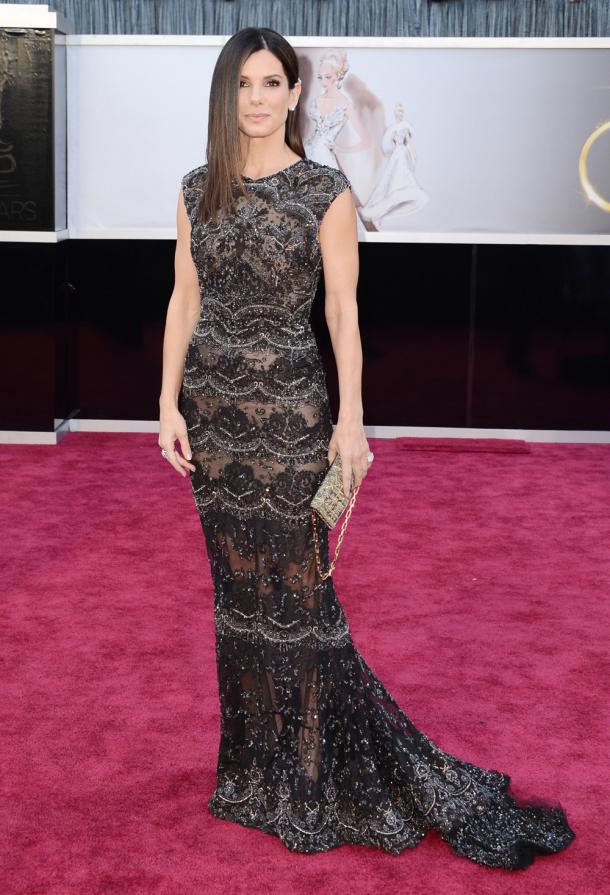 Jennifer Garner came to support the wife of Ben Affleck in a custom-made dress from the Italian house Gucci. Style of dress chosen is not very good, but a great color that is very becoming Jen able to block the bugs.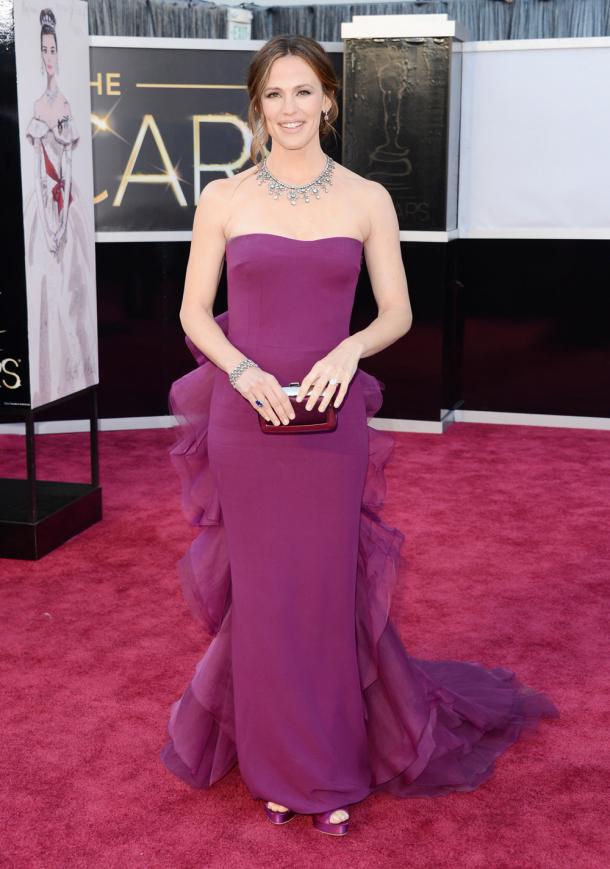 Nothing can prevent Kristen Stewart walk the red carpet "Oscar", even crutches. Dress unfortunate as hair and everything else, but that is the envy of the dedication.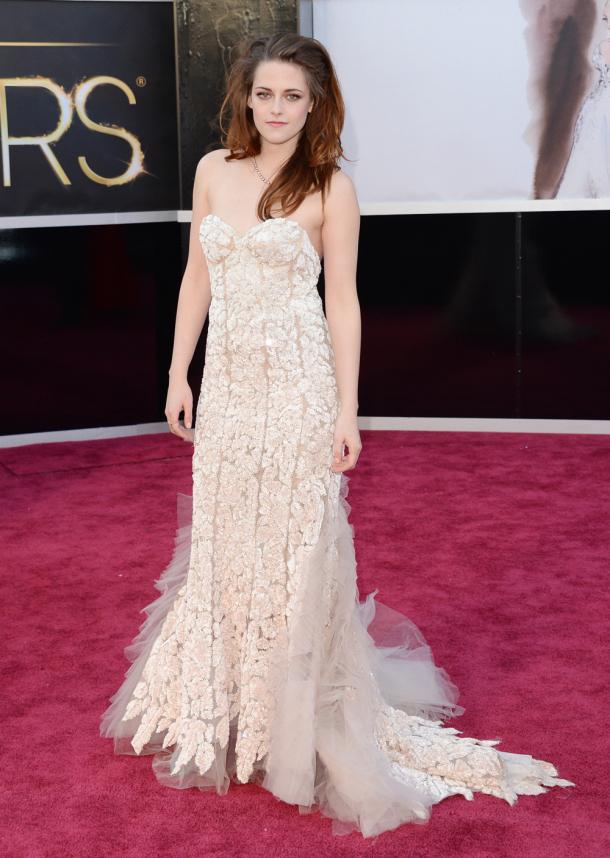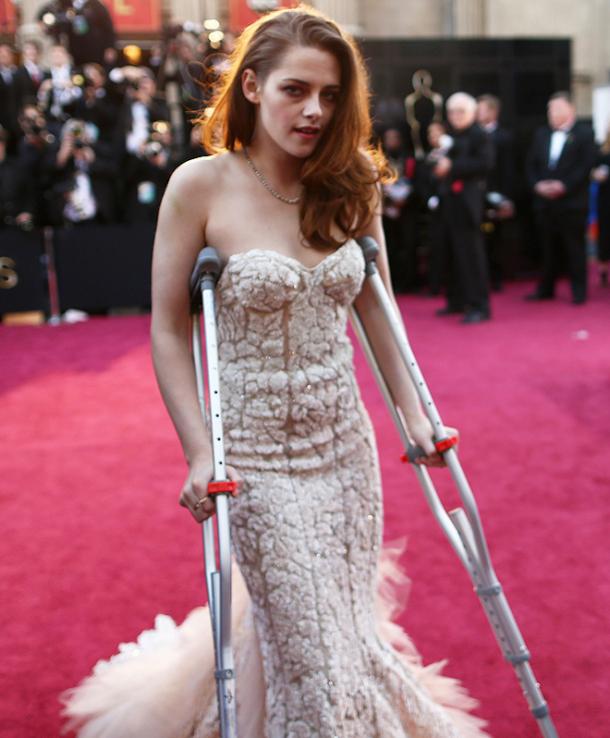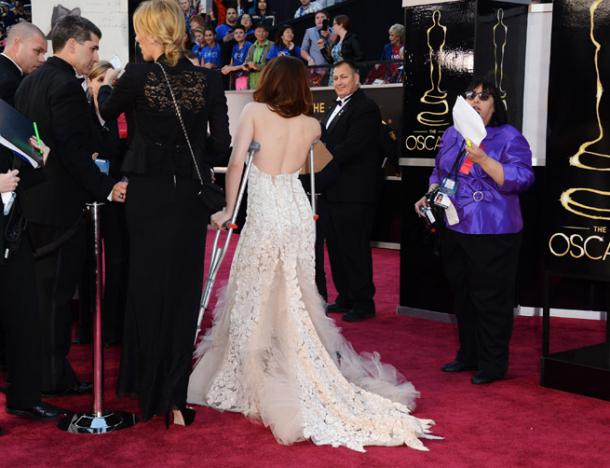 Baby Kuvenzheni Wallis arrived at the ceremony in blue tulle dress Giorgio Armani, not forgetting to take on the red carpet its mascot - a dog in handbag design which was created in the image and likeness of pet 9-year-old actress.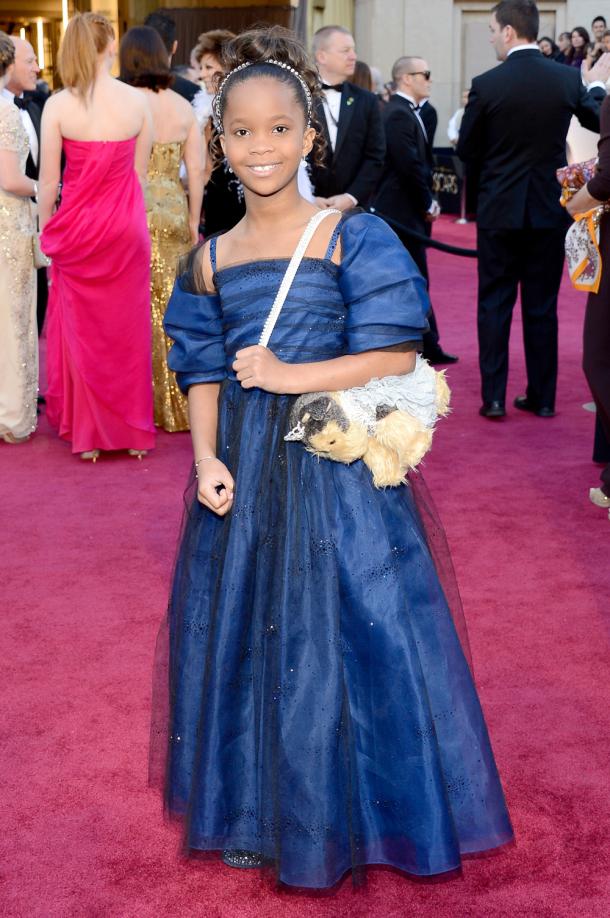 Even such a status event as "Oscar", could not resist the temptation to Heidi Klum put on a dress with a neckline to the navel. It already starts to bother!
Alicia Vikander chosen for the ceremony of the last dress couture collection of Elie Saab. I love this dress, though, it seems to me that it looks faded actress and not spectacular.
Naomie Harris made a bet on the classic "Oscar" color - gold - which is very nice tinted her dark skin. Style dresses well beyond praise - it looks elegant and at the same time emphasizes the dignity of all shapes.
And, of course, the traditional top of the best outfits 85th ceremony of "Oscar". Successful outfits was very much, so I decided not to be limited to 5 positions, and extend to the top 10. So:
1 - Naomi Watts Armani Prive
2 - Charlize Theron in Dior Couture
3 - Jennifer Lawrence Dior Couture
4 - Stacy Keibler in Naeem Khan
5 - Kelly Rowland in Donna Karan Atelier
6 - Reese Witherspoon in Louis Vuitton
7 - Sally Field in Valentino
8 - Jessica Chastain in Armani Prive
9 - Emmanuelle Riva in Lanvin
10 - Sandra Bullock in Elie Saab