In Paris haute couture shows are held. Were presented to dress Atelier Versace 2014.
Donatella Versace used for dresses Atelier Versace 2014 nostrum House glamor. Shiny tulle and silk, which jets and shine like the surface of the water, in alliance with the slim silhouette, emphasized its commitment to the traditions of the brand. The creative team has gone against the tide, as recently more popular free and "laid-back" silhouettes.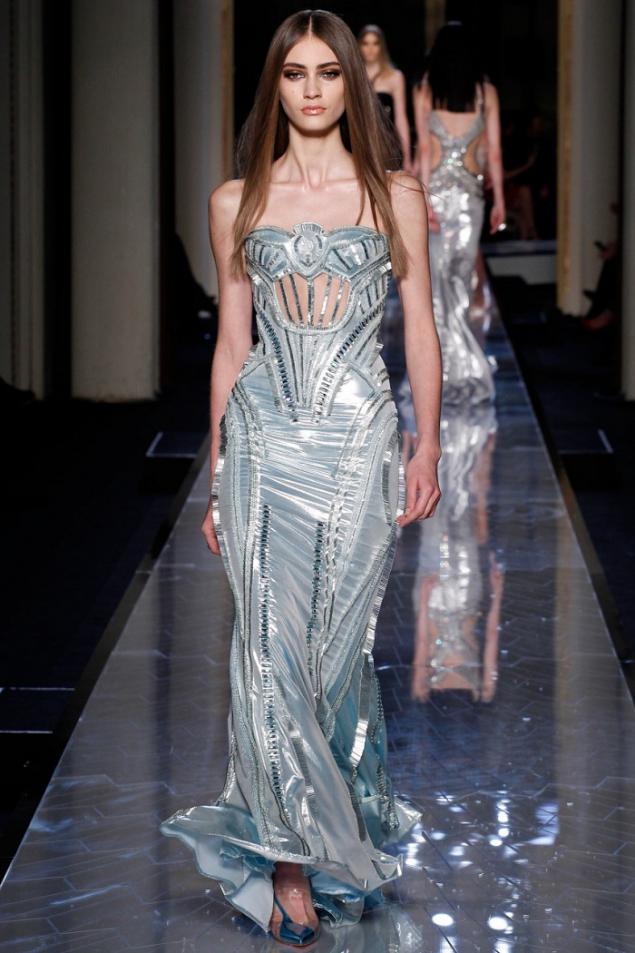 France took another landmark show. After a long break, resumed work label Schiaparelli. Recently boss Mark announced the appointment to the post of creative director Marco Zanini, who previously worked for Rochas. Fashion designer will be responsible for the line pret-à-couture. This ready-made clothes, which is used in the manufacture of handmade. The first collection of Schiaparelli has been controversial. Contrary to expectations, Zanini has not presented outfits based on the work of Elsa Schiaparelli. For example, there were no sign of bright pink. The feeling that the clothes are not united by a common idea, even though the team faces a difficult task - to revive the House, which at one time successfully compete with Chanel.