Nineteen million four hundred forty nine thousand five hundred fifty six
Japanese design Studio Mizuishi Architect Atelier, Tokyo, designed for a couple with a child, a unique project of a two story house. On the land plot with an area of just over 55m2 was built on the idea of an unusual and ingenious to translate a long, narrow house.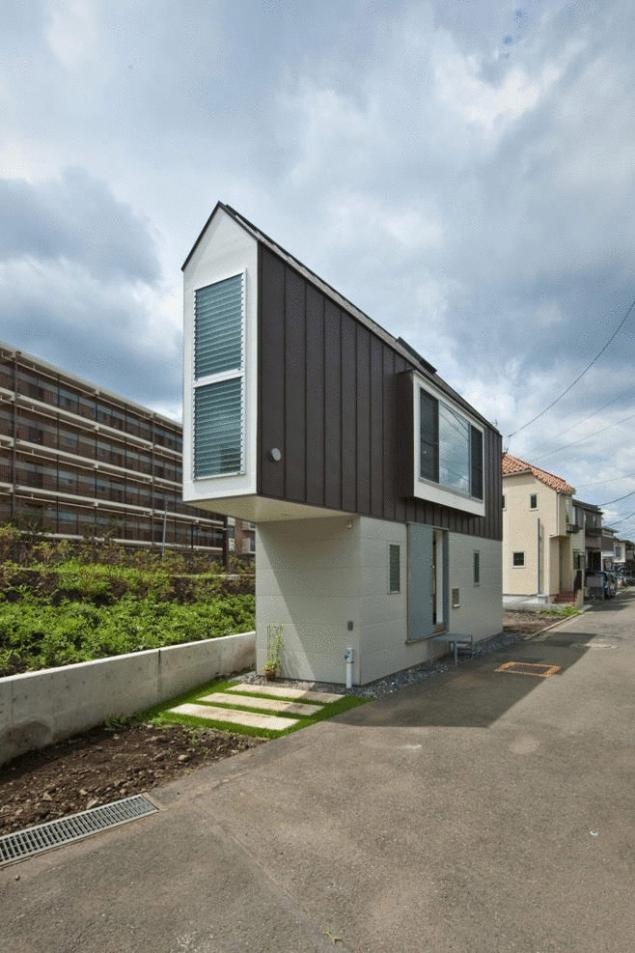 This two-story narrow building not unlike any residential building of its kind. An important feature of it is — this is the maximum use of the available space. Not a single inch is not left without attention, designers took into account all the ergonomics of the movements and characteristics of the family.
Place in the house there were not only traditional areas such as the kitchen, bedroom and bathroom, but the Playground area and work space.
The main room of the house is a common kitchen combined with a room on the second floor. For maximum illumination and the revelation of the space was used by a large window as possible for construction, area of glazing.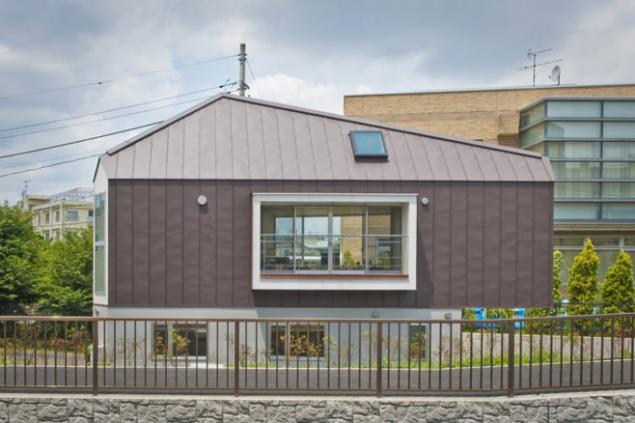 A feature of this long, narrow house is almost no closets, instead, they actively used storage space under the common bench and on the ground floor. A great solution found designers and for natural lighting of the kitchen — a narrow vertical window in the side of the building, allows the use of daylight and save electricity, also restricts the space effect of compactness.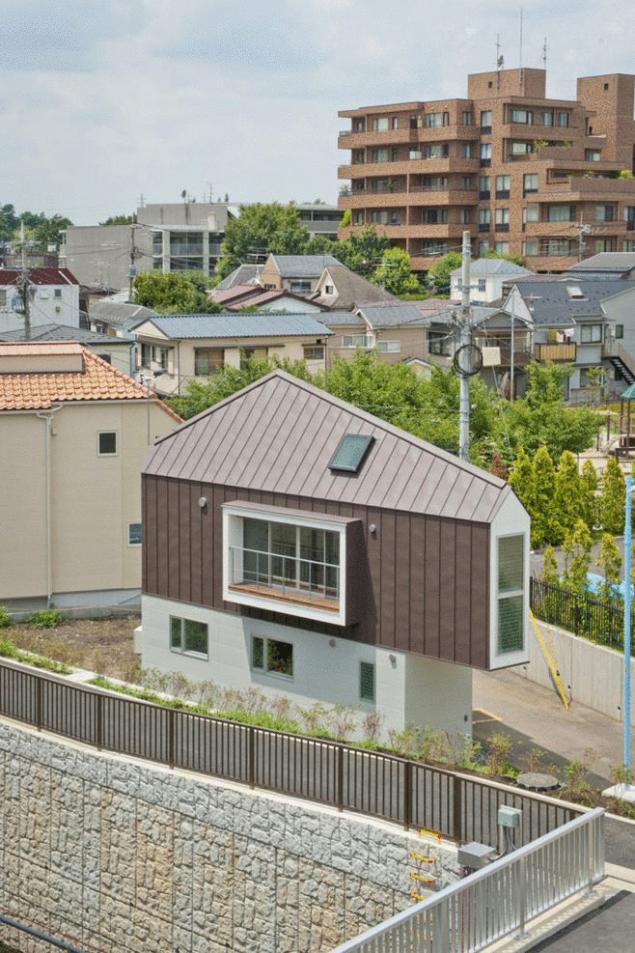 The bedroom continues the trajectory of the common room, this unusual two-storey narrow house, closing the living space. It is noteworthy that the developers of interior did not secure the ladder leading to the attic, wall, and used a curtain to create an intimate atmosphere, not at the expense of precious meters.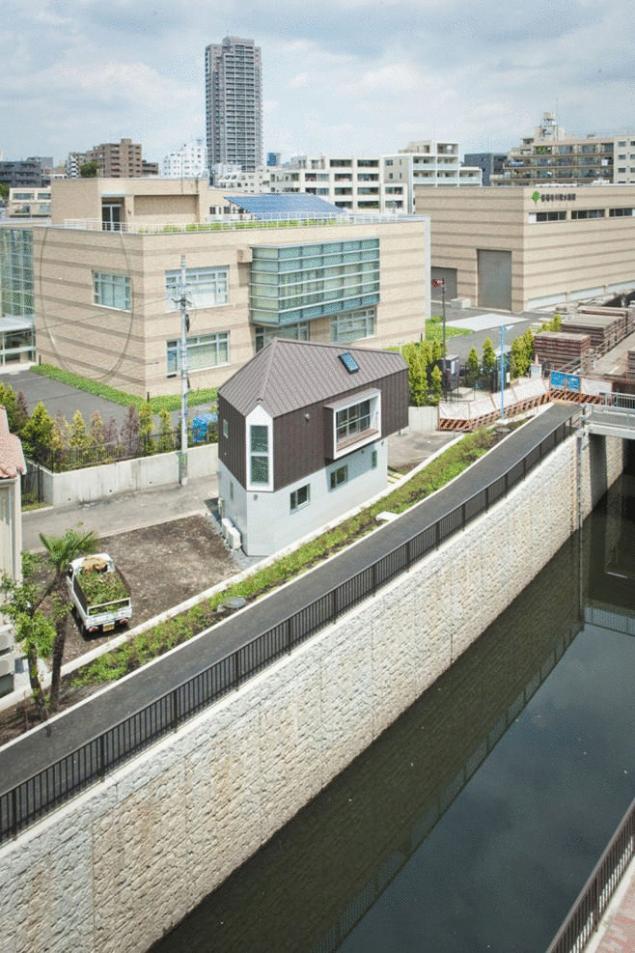 In this long narrow house there is a place for children's toys, attic on a special platform, under the roof, with special protections built area for the child. Taken into account and the need to care for a toddler area located just above the kitchen and allows the mother, not looking up from cooking, to look after the baby.
The bathroom, with everything you need located on the first floor, there is nothing superfluous, everything is simple, accessible, convenient.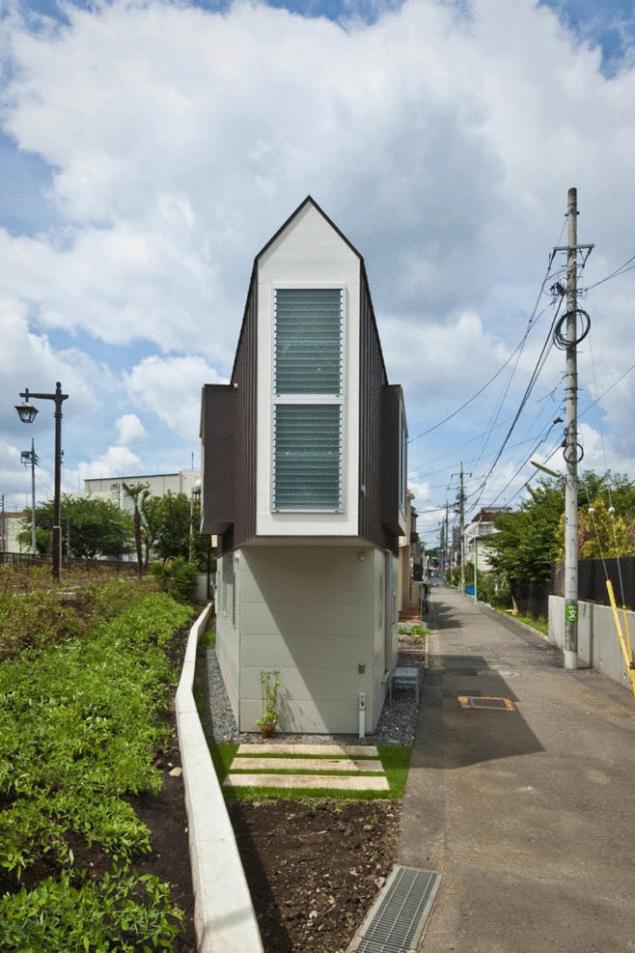 Interior narrow two-storey house established on the principles of functionalism and minimalism. Color schemes very discreet, white, brown, grey. All furniture is mobile and easy to move.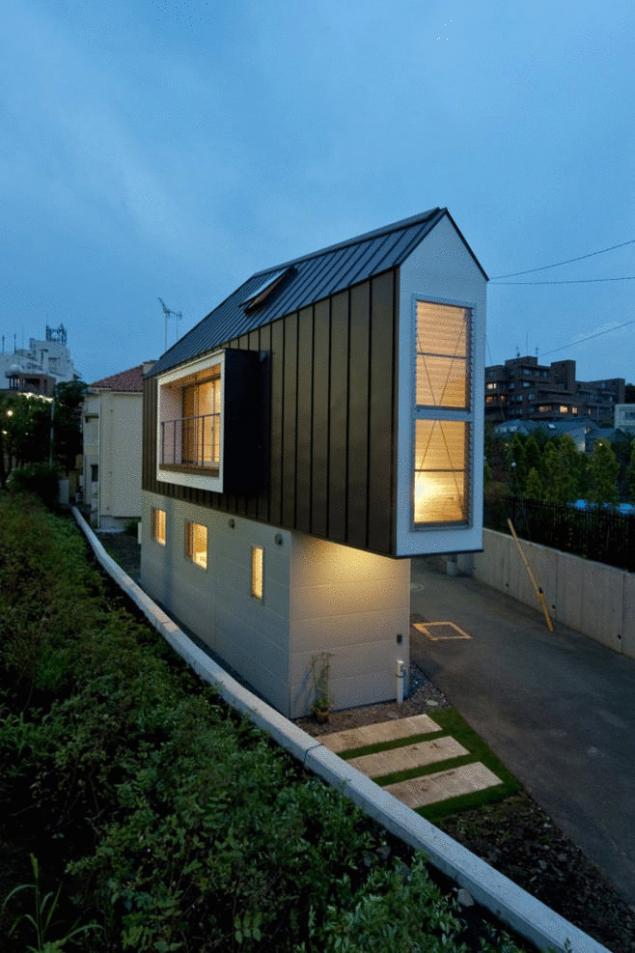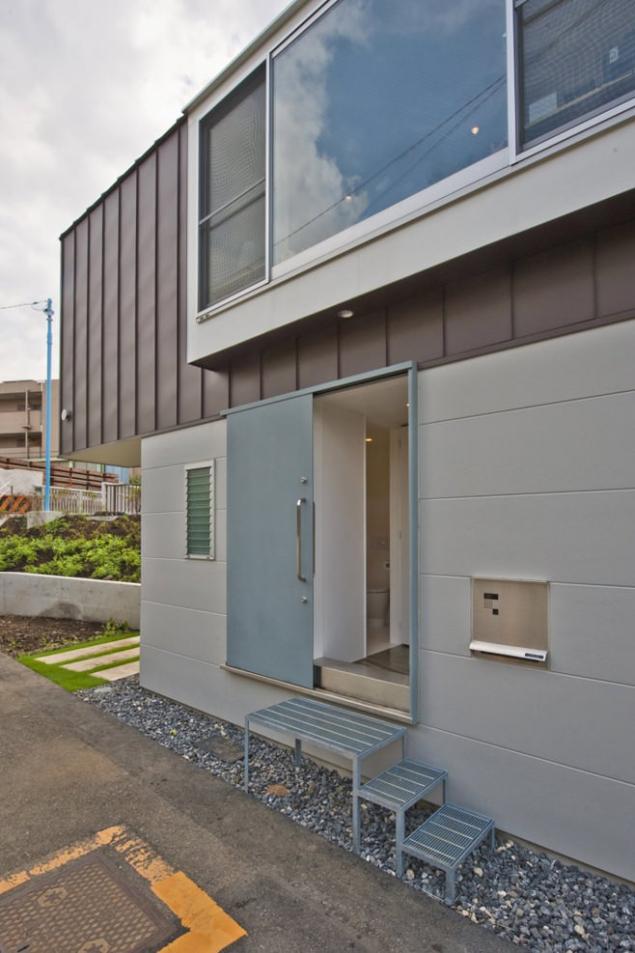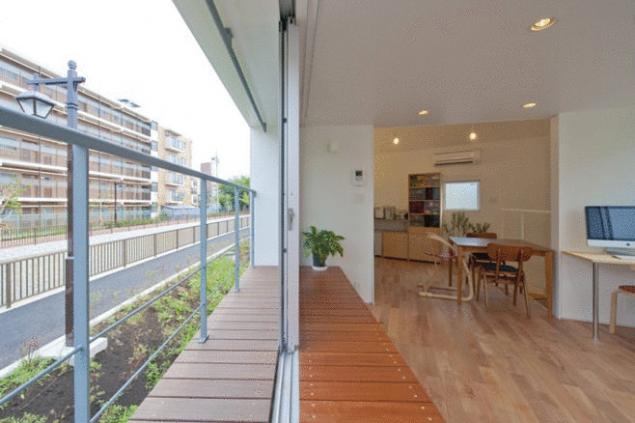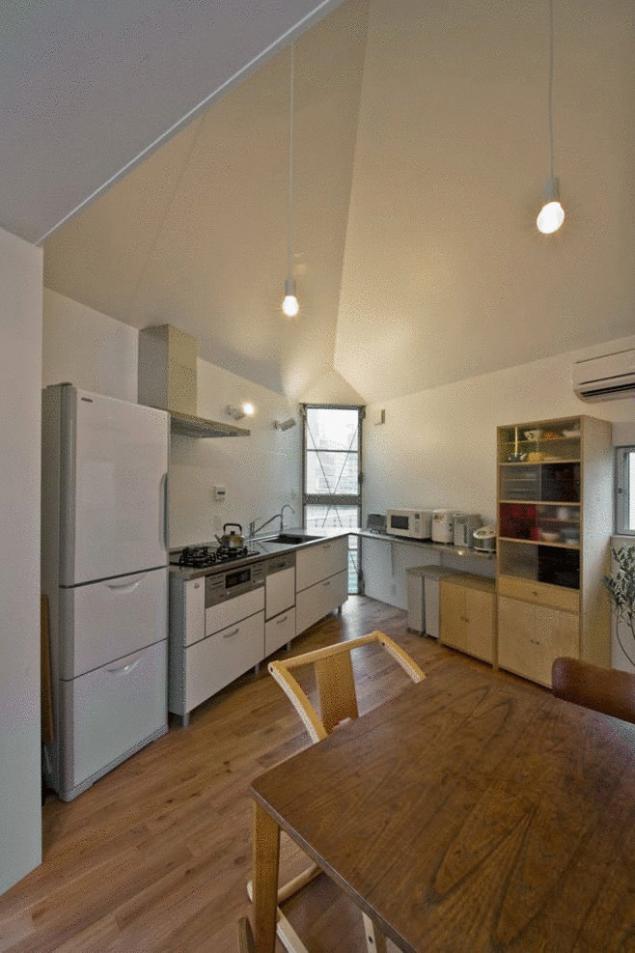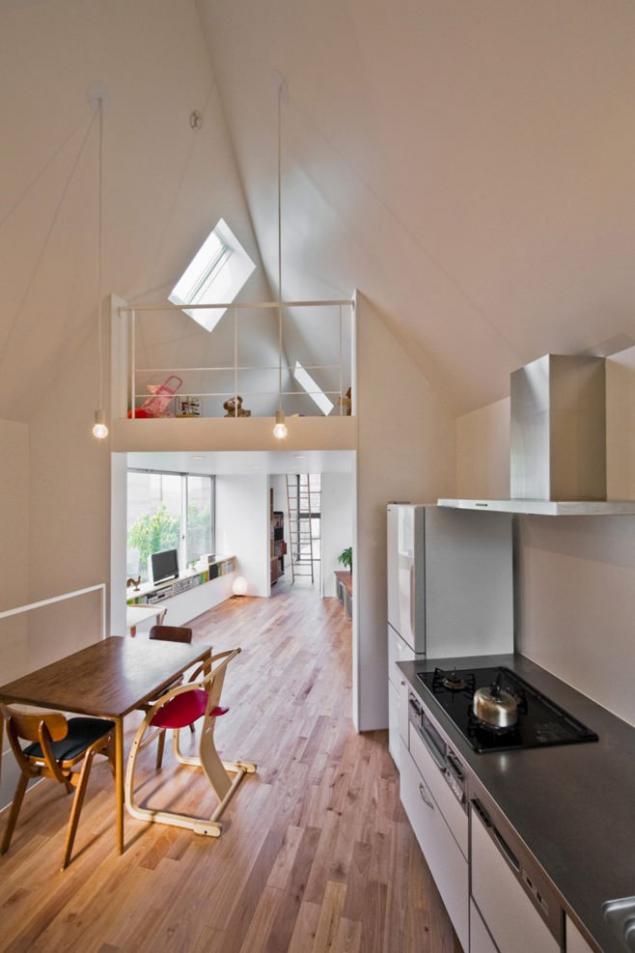 Photo narrow house from Mizuishi Architect Atelier. A children's room.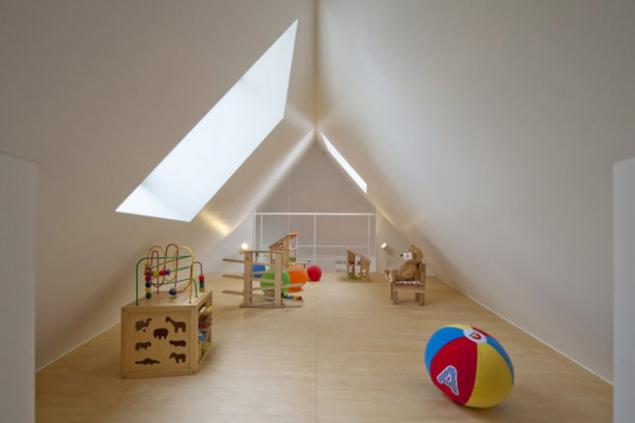 Photo narrow house from Mizuishi Architect Atelier. Bedroom.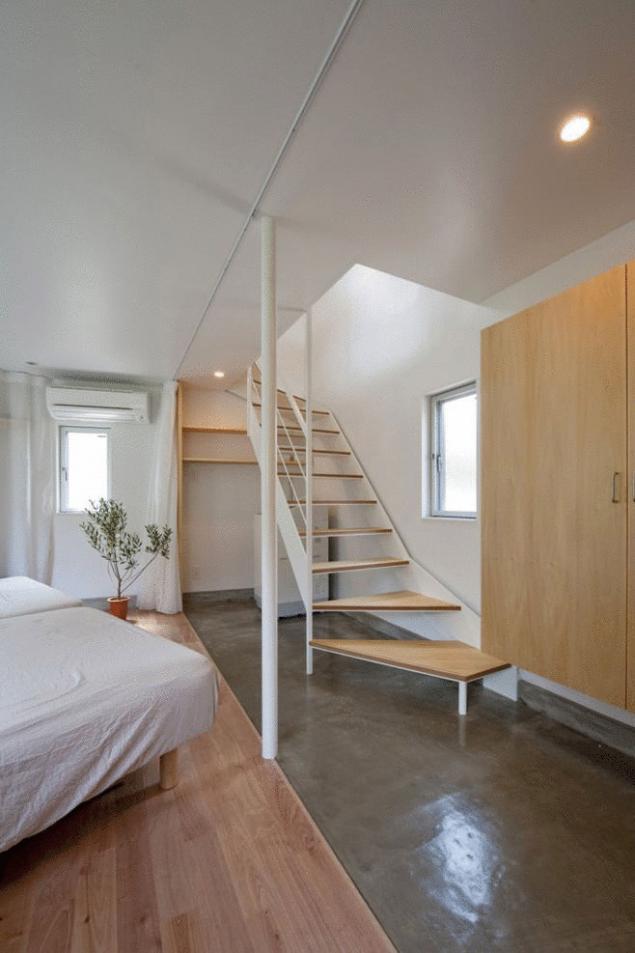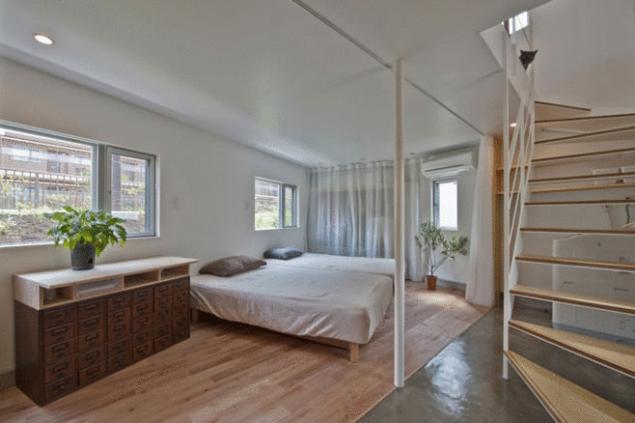 Photo narrow house from Mizuishi Architect Atelier. Bathroom.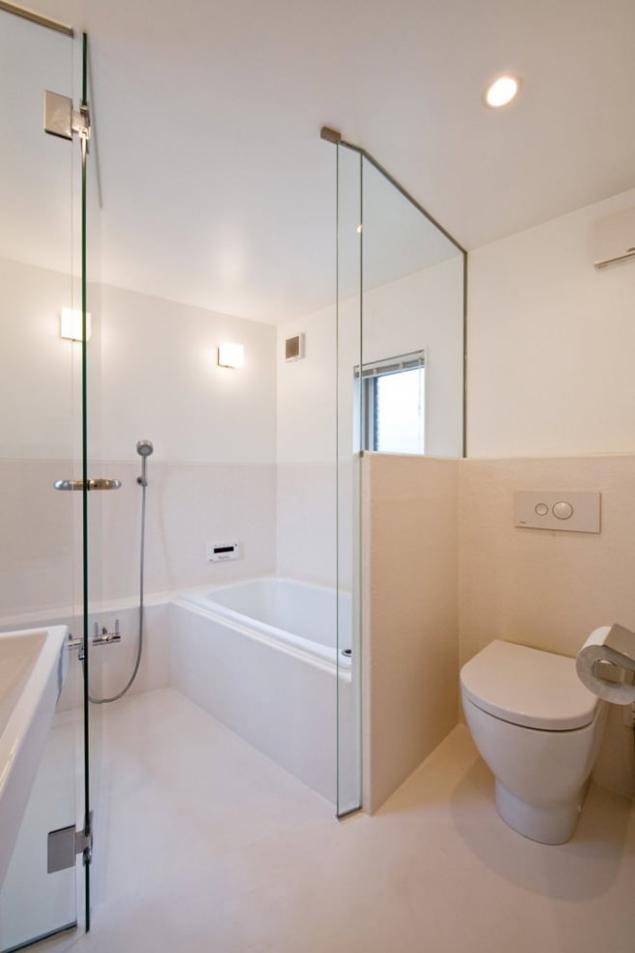 Working drawings of the long, narrow house from Mizuishi Architect Atelier.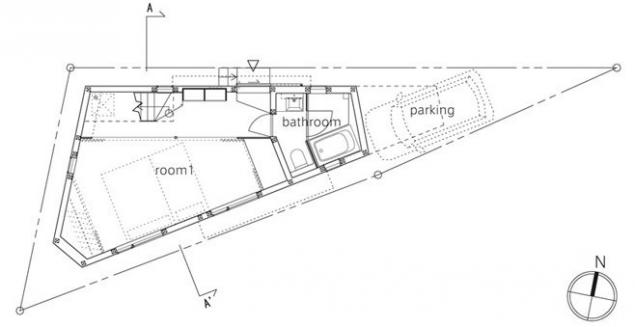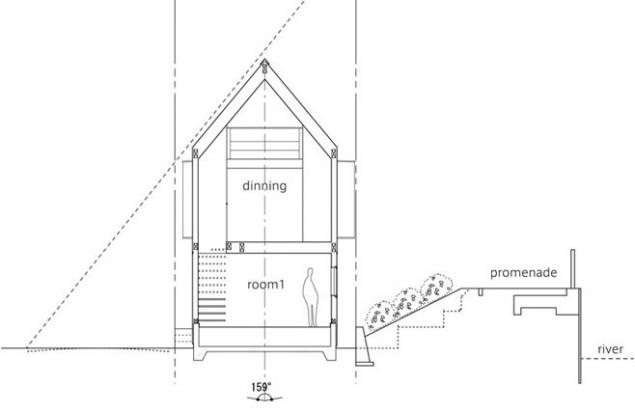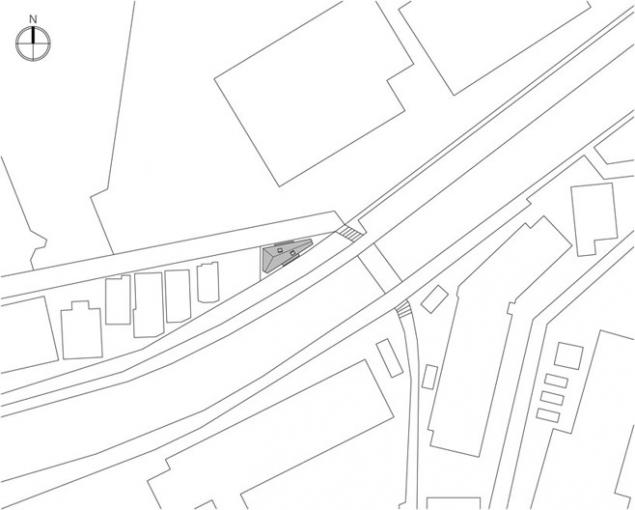 Title:House in Horinouchi Architect: Mizuishi Architect Atelier Photographer: Hiroshi Tanigawa Country: Japan
Source: design-homes.ru/zagorodnye-doma/181-neobychnyj-dlinnyj-uzkij-dom-v-yaponii