In Japan, an earthquake with a magnitude of more than 8 points, which seismologists called the most powerful in the history of the country. Bole occurred 20 aftershocks that followed the shore struck a powerful tsunami wave heights up to 10 meters.
The epicenter was at a depth of 32 km, 400 km from Tokyo. In the north-east coast have found a 1000 bodies. The number of victims will increase as rescuers just started removing the debris. The economic damage is estimated at hundreds of billions of dollars. According to geophysicists, the earthquake in Japan shifted the Earth's axis by 15 centimeters.
On the nuclear power plant "Fukushima-1" there was an explosion. Break down the walls of one of the blocks.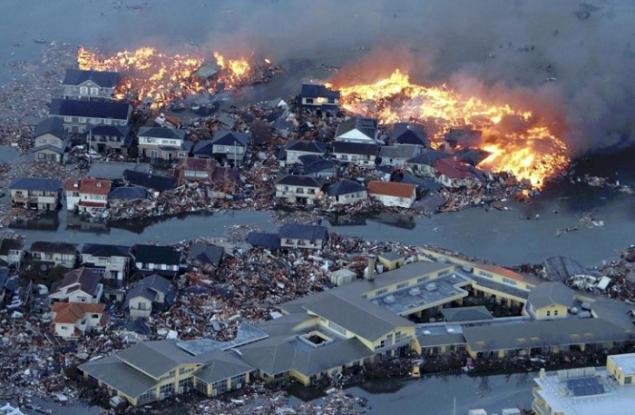 The tsunami approaches the coast of Natori, Miyagi Prefecture, Japan, March 11, 2011. (Photo: Kyodo | Reuters)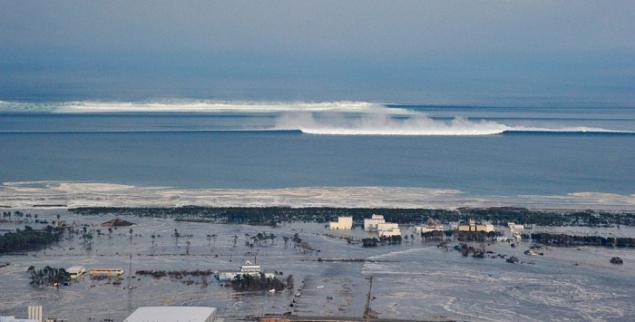 10-meter tsunami wave hits the residential area in Natori, Miyagi Prefecture. (Photo: Kyodo | Reuters)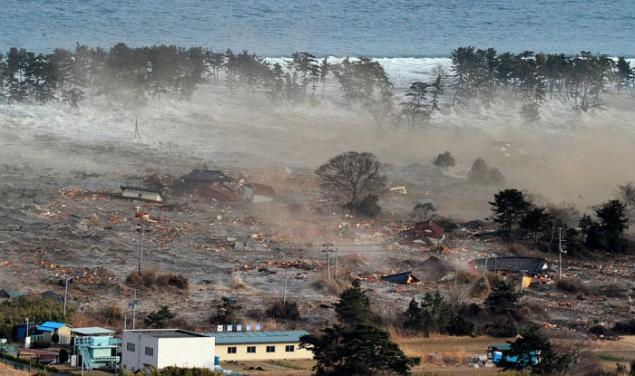 As if the footage from Hollywood blockbusters. (Photo: Kyodo | Reuters)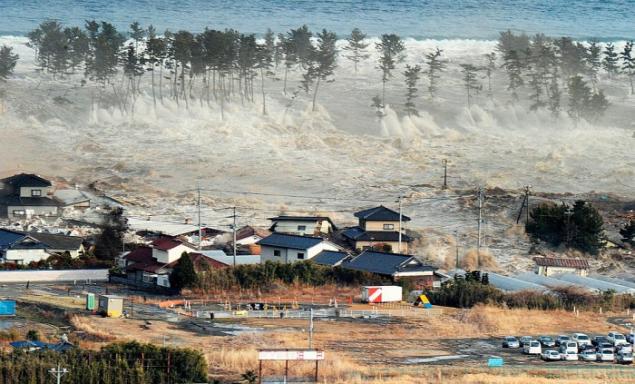 Houses, cars, dirt - all mixed up, Miyagi Prefecture, Japan, March 11, 2011. (Photo Keichi Nakane | AP)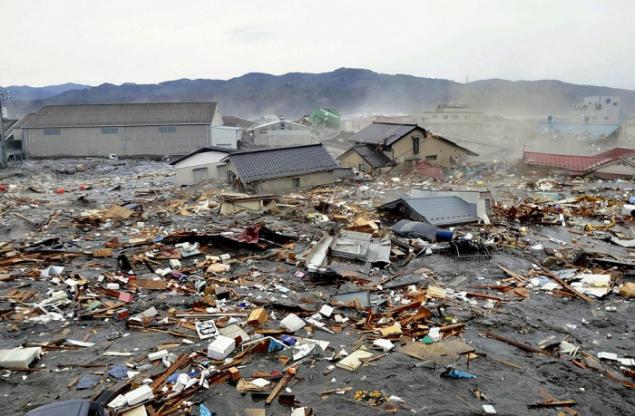 The picture from a helicopter. Tsunami strikes the coast of Miyagi Prefecture, Japan, March 11, 2011. (Photo: Kyodo | Reuters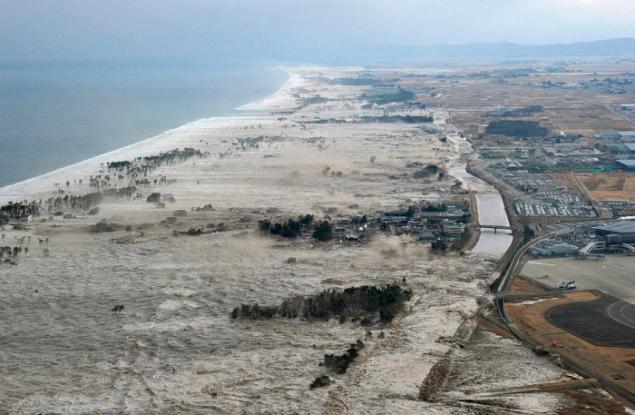 After the passage of a tsunami in the city. (Photo Keichi Nakane | AP)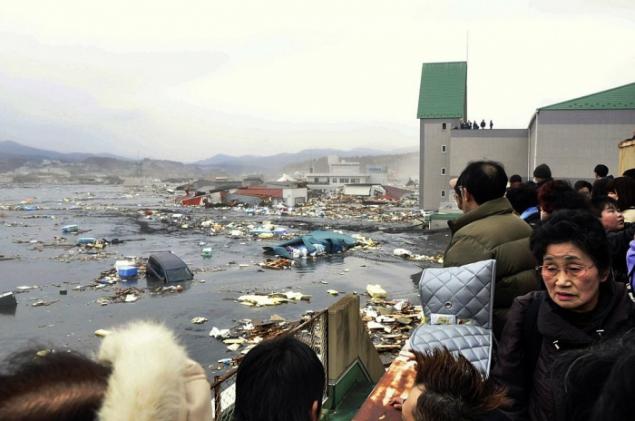 Destroyed houses in the city of Iwaki, Japan, March 11, 2011. (Photo: Kyodo | Reuters)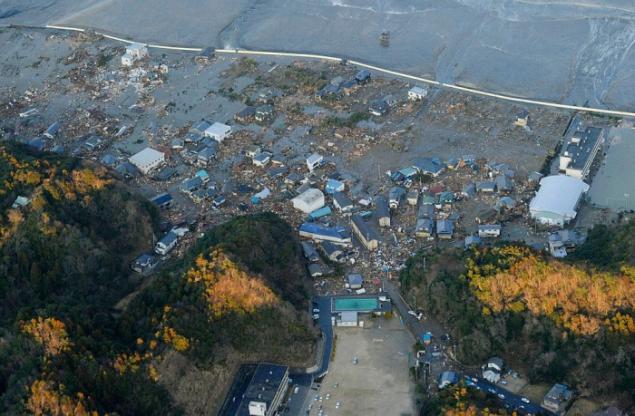 You might think that this model airplanes and cars. In fact, since the airport looks territory in Sendai: cars and planes mixed in with debris and mud, March 11, 2011. (Photo: Kyodo | Reuters)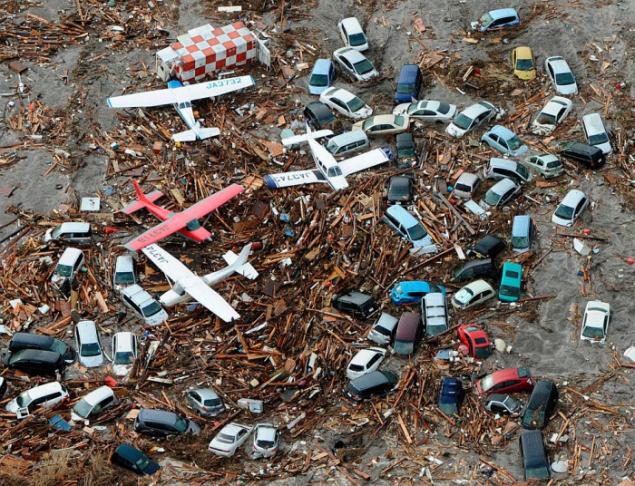 Washed away houses, ships, flames ... The city of Sendai, Japan, March 11, 2011. (Photo: Kyodo | Reuters)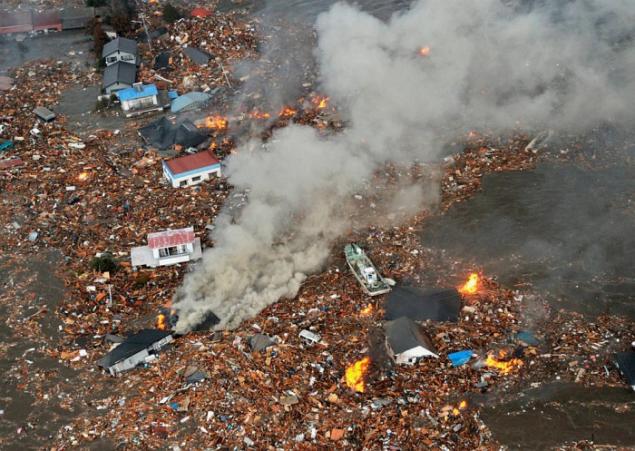 Burning houses, mountains of garbage - a city of Natori, Miyagi Prefecture, Japan, March 11, 2011. (Photo by Yasushi Kanno | AP)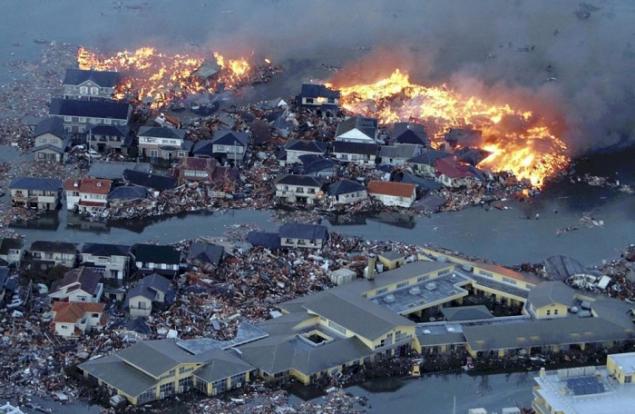 Miyagi Prefecture, northern Japan after the earthquake a magnitude of more than 8 points and ensuing tsunami on March 11, 2011. (Photo Keichi Nakane | AP)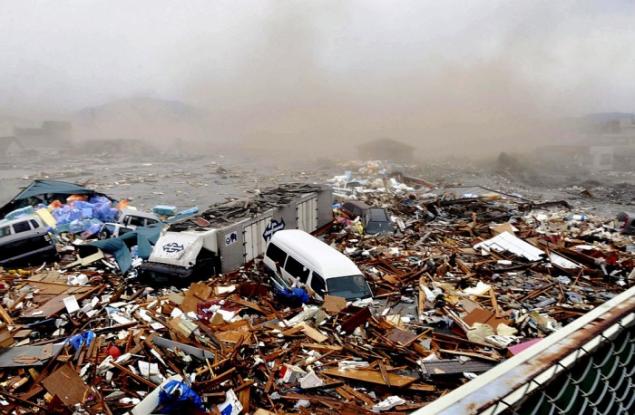 The earthquake in Chiba Prefecture near Tokyo exploded storage of natural gas, Japan, March 11, 2011. (Photo: Kyodo | Reuters)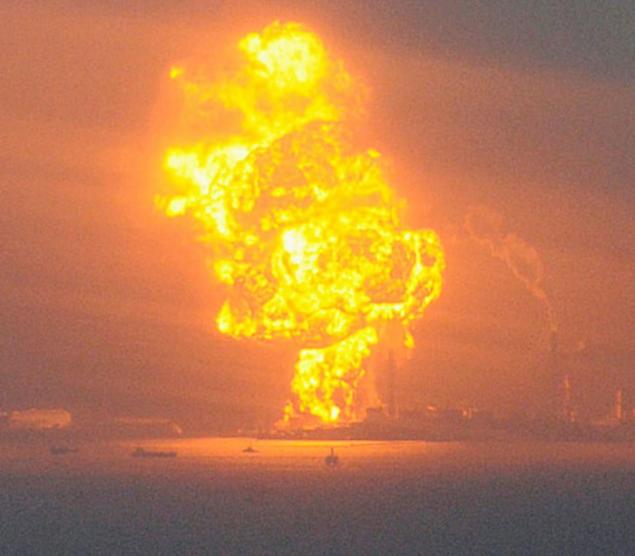 In Ichihara city in Chiba Prefecture lit storage of natural gas, Japan, March 11, 2011. (Photo: Asahi | Reuters)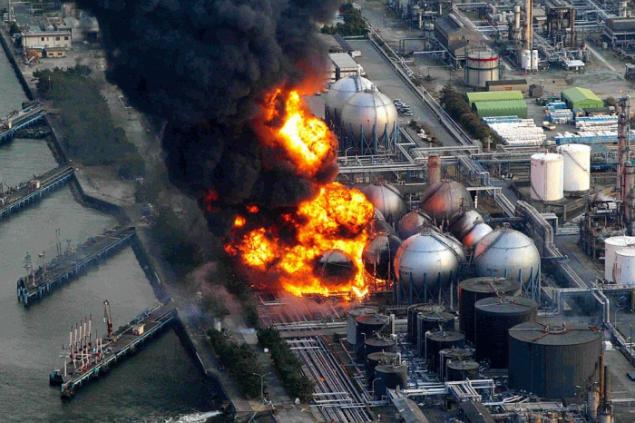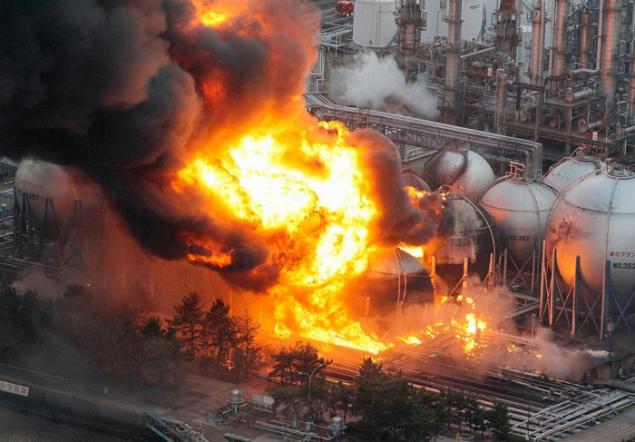 Burning building in Tokyo, Japan, March 11, 2011. (Photo: Kyodo | Reuters)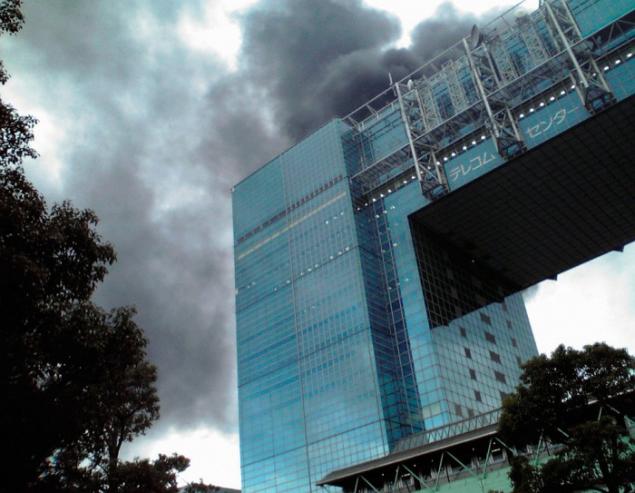 Bernd Weber, a seismologist from the Institute of Geoscience shows at a press conference for journalists in Germany, the schedule with the magnitude of the earthquake in Japan. Potsdam, 11 March 2011. (Photo by Fabrizio Bensch | Reuters)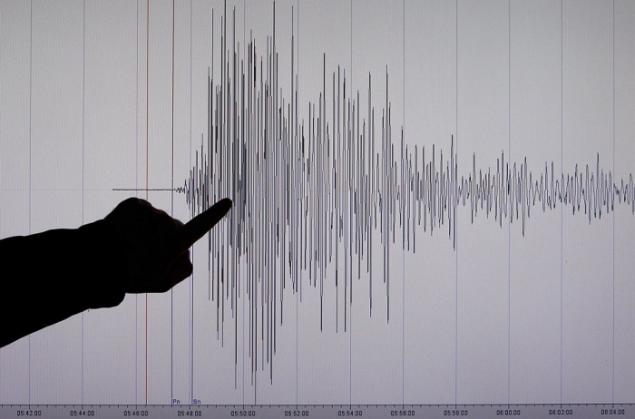 The airport of Sendai, Japan, March 11, 2011. (Photo: Kyodo | Reuters)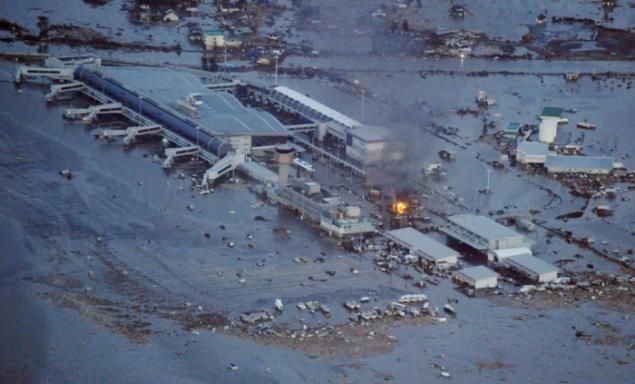 Hot office building in Tokyo, March 11, 2011. (Photo: Kyodo | Reuters)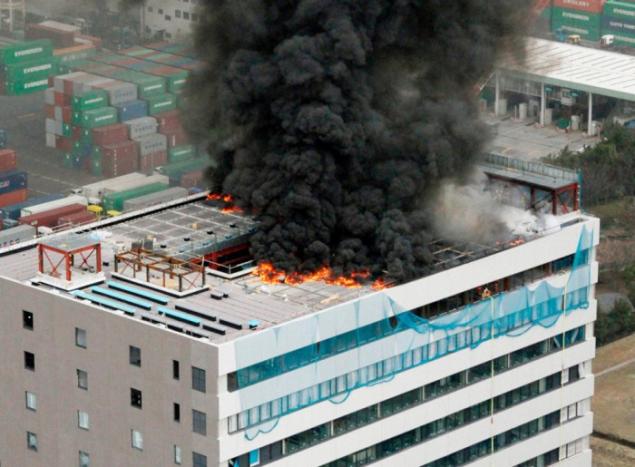 After the earthquake occurred landslides, road blockages, the city of Iwaki - the central city in Fukushima Prefecture. (Photo: Kyodo | Reuters)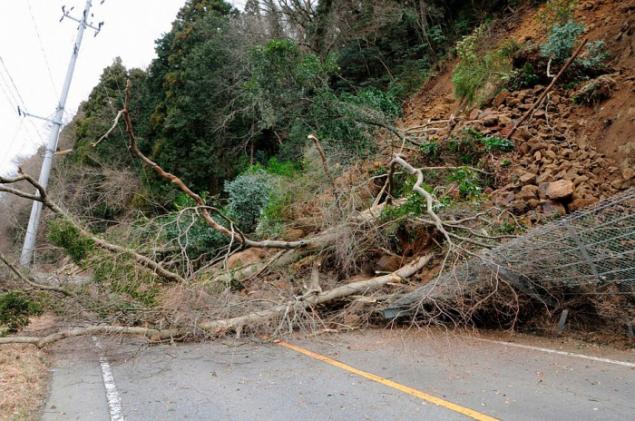 Dips, formed after the earthquake in Japan, the city of Iwaki, March 11, 2011. (Photo: Kyodo | Reuters)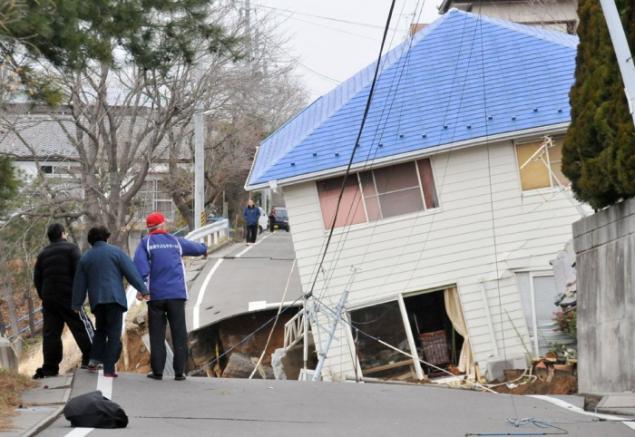 Battered capacity brewery in Sendai, Miyagi Prefecture, northeastern Japan, on March 11, 2011. (Photo: Kyodo | Reuters)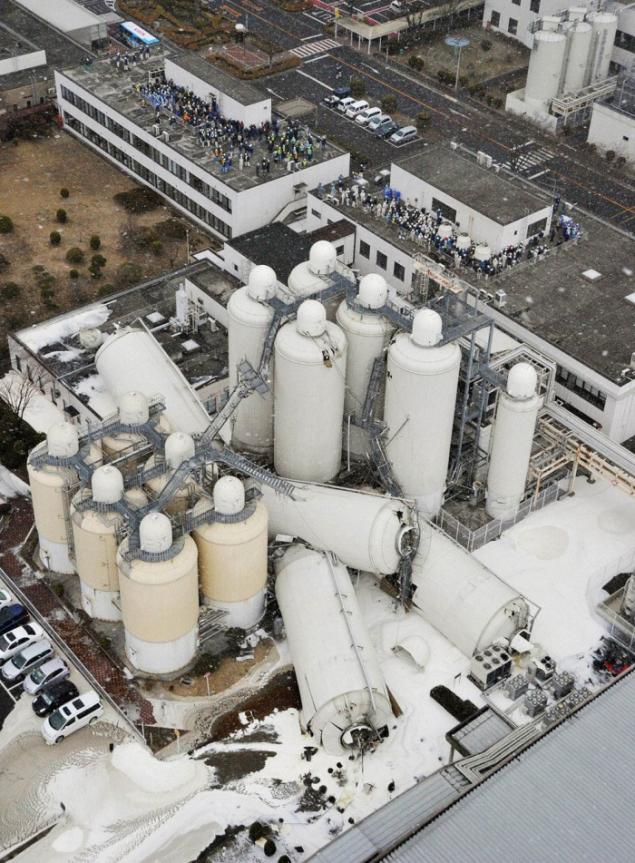 Flooded streets after the tsunami Ugoroda Kesennuma, Miyagi Prefecture on March 11, 2011. (Yomiuri | Reuters)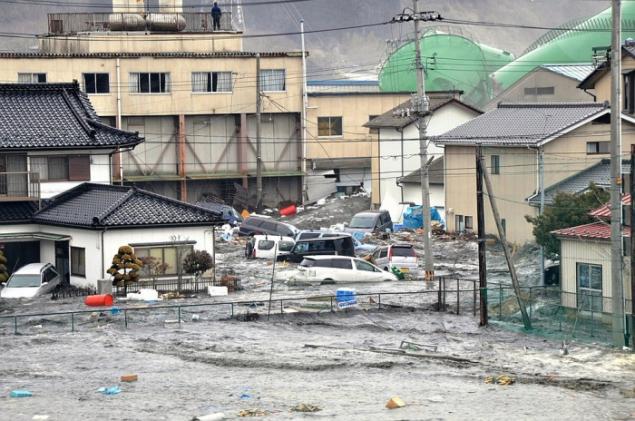 Asahikawa City 11 March 2011. (Yomiuri | Reuters)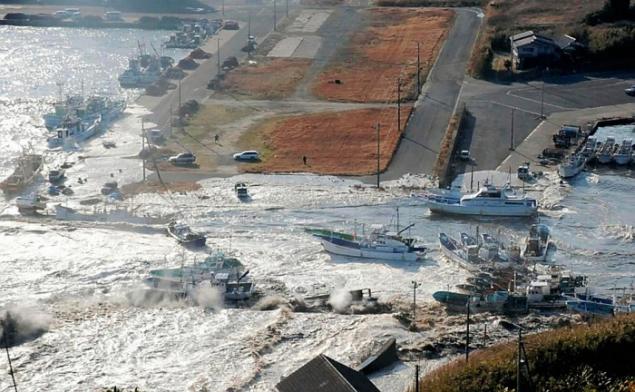 At this point formed a whirlpool, Ibaraki Prefecture, northeast Japan, on March 11, 2011. (Photo: Kyodo | Reuters)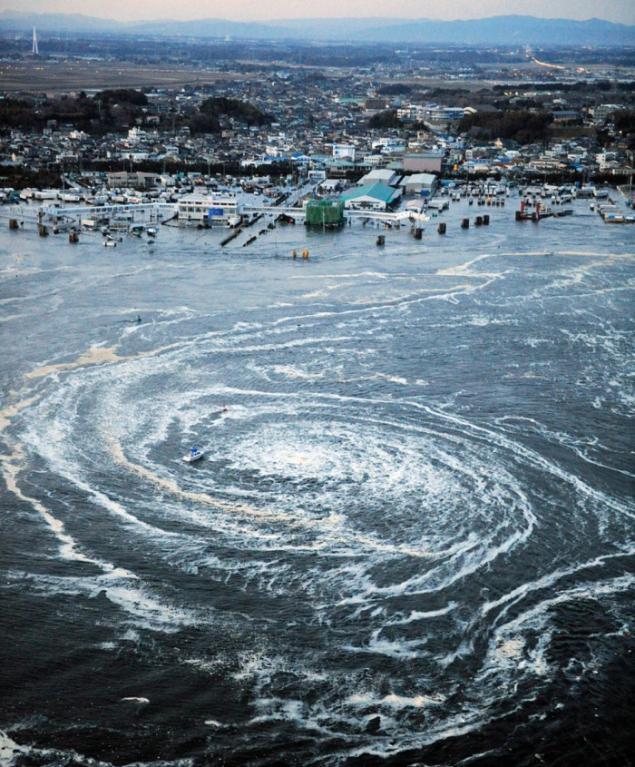 In the parking lot in the city of Mito in Ibaraki Prefecture wall collapsed on March 11, 2011. (Photo: Jiji Press | AFP)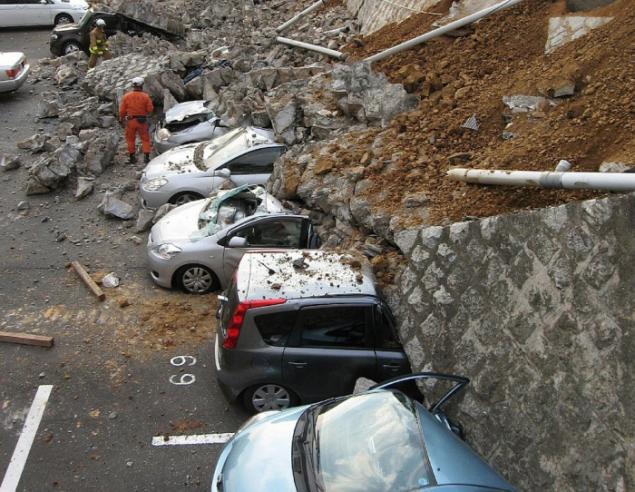 It looks like the shelves of a shop in Tokyo. People in panic stocked products and swept away everything, Japan, March 11, 2011. (Photo by Yuriko Nakao | Reuters)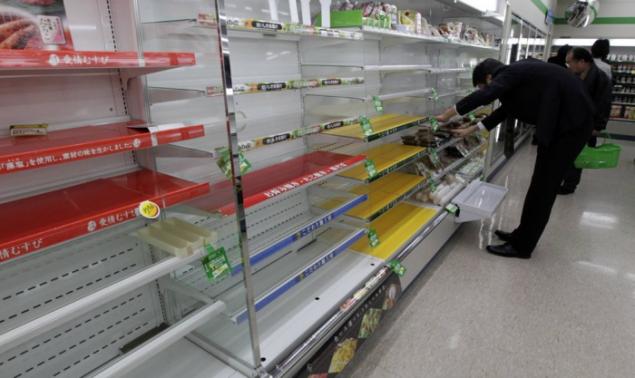 Evacuated people in the central park of Tokyo, Japan after the earthquake on March 11, 2011. (Photo: Kyodo | Reuters)