Paris Fashion Week takes over the latter. Unusual fashion finds recently pleased brands Comme de Garcons, Acne and Junya Watanabe.
Comme de Garcons
Rei Kawakubo, the designer brand Comme de Garcons, always goes to the bold experiments that extend the boundaries of consciousness is not only fashionable inhabitants, but also experts. Megalomania clearly become the leading idea of ​​her new autumn-winter collection 2014. The emerald green lips and strange patterns linked together jackets, sweaters and even coat. Images of girls clearly predicted the imminent end of a productive civilization, when the inhabitants of the planet will have to put on the remnants of what can be found on the streets.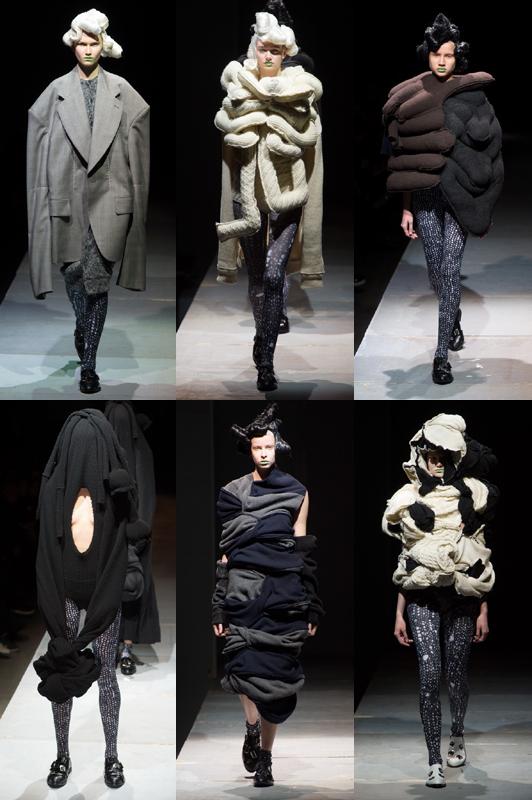 Acne
The idea was inherent in large-sized products and collections of the brand Acne. Headgear oversize clearly resemble motorcycle helmets. However, it is safe to say that next fall and winter cold will not be exact.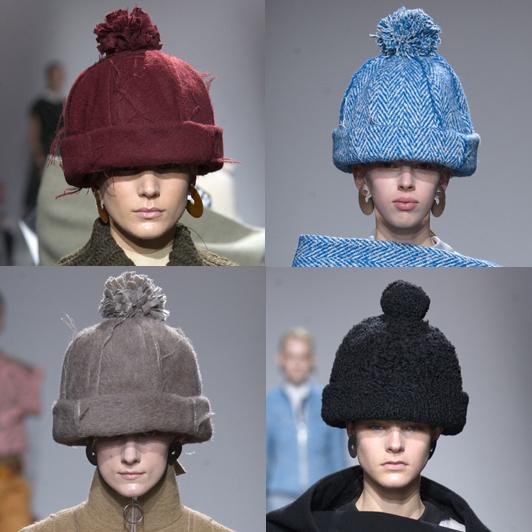 Junya Watanabe
Standard solution hats invited designer Junya Watanabe. Similar to natural hair, thickly varnished, clearly became the main chip shows. Strands of hair stuck together like a brave face enveloped the models that seemed could stumble at any time.