Well-known global brands are already beginning to present their new collections and tell us what will be in fashion next season. On the threshold - spring and therefore urgently need to update your wardrobe. What will be next season and fashionable spring clothes 2014? In this review - 6 trends of winter and the coming of spring by New look: pastel, grunge, square, lace and much more.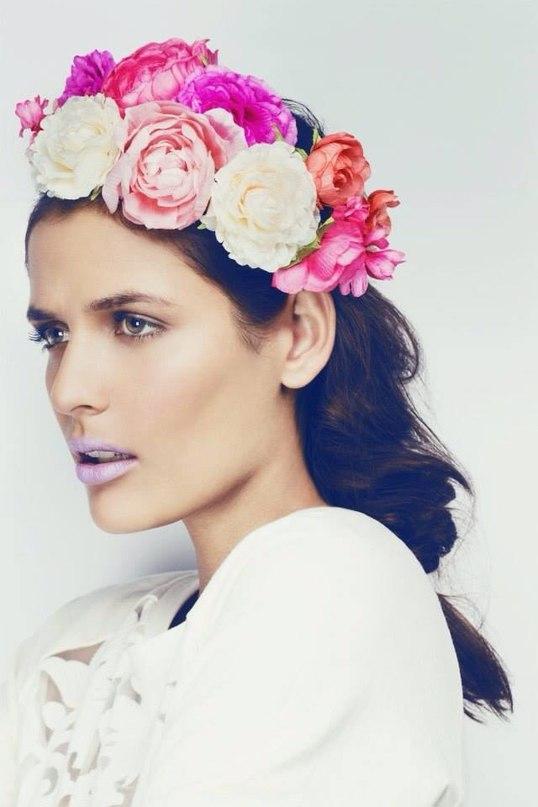 1. Mono Pastel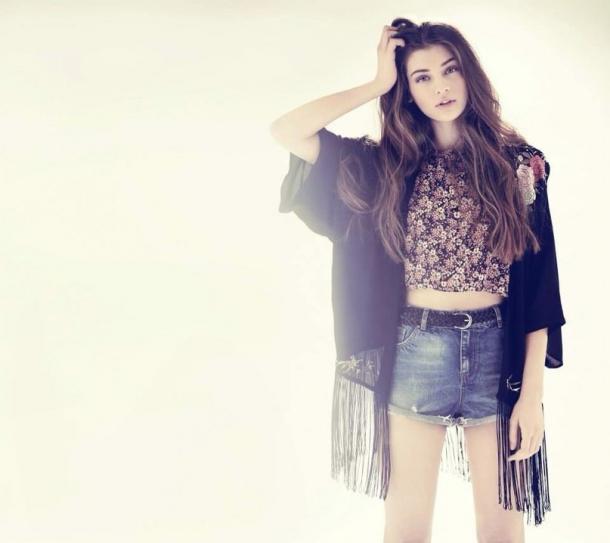 Easy, really spring collection by New Look in pastel colors. Clothing pastel colors will be the main trend this spring.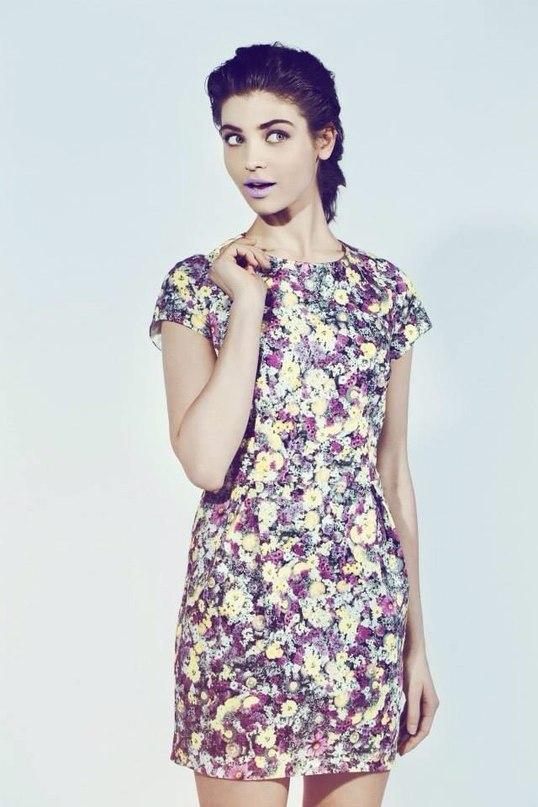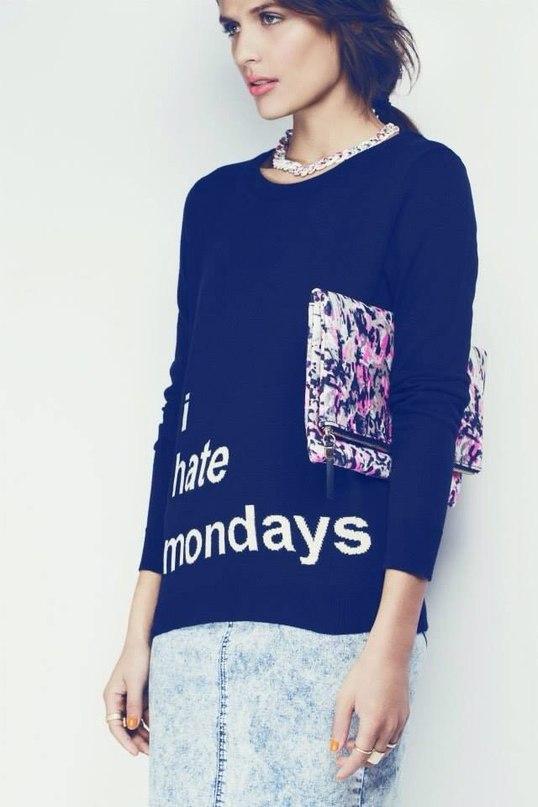 Sweet shades of pink, coffee, beige and pearl set the tone for the entire collection.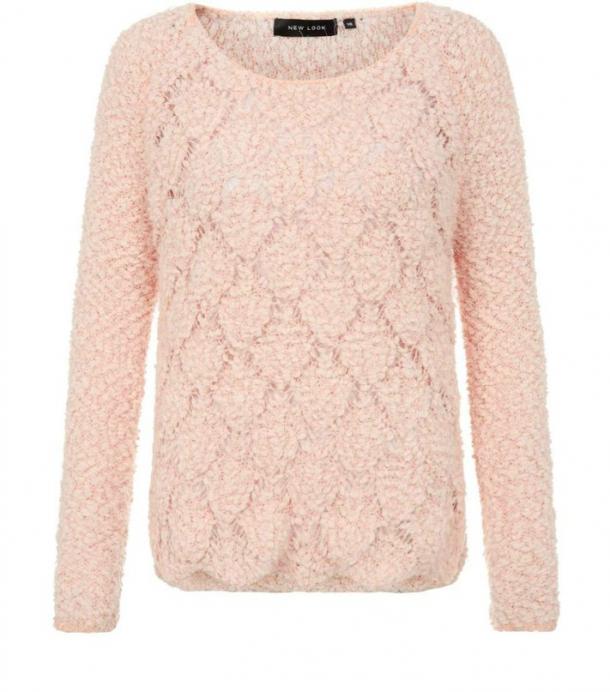 Complement the feminine and delicate floral motifs prints, polka dots and clothes in a two-tone, black-and-white palette.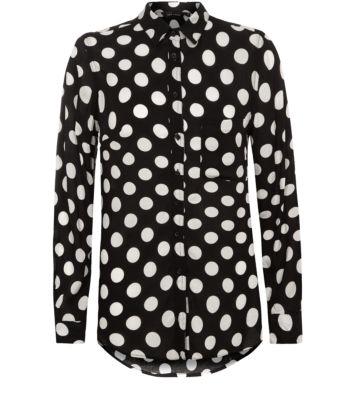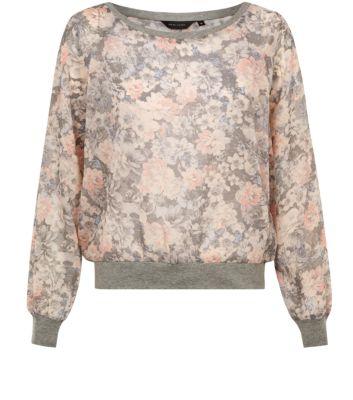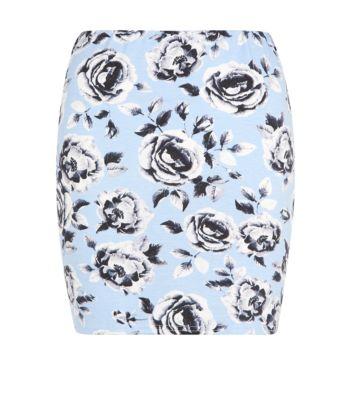 Fashion bloggers around the world have taken note of this trend and does experimenting, combining clothes in pastel colors with other items from her wardrobe. Here are ideas for future spring onions from fashion bloggers and New Look: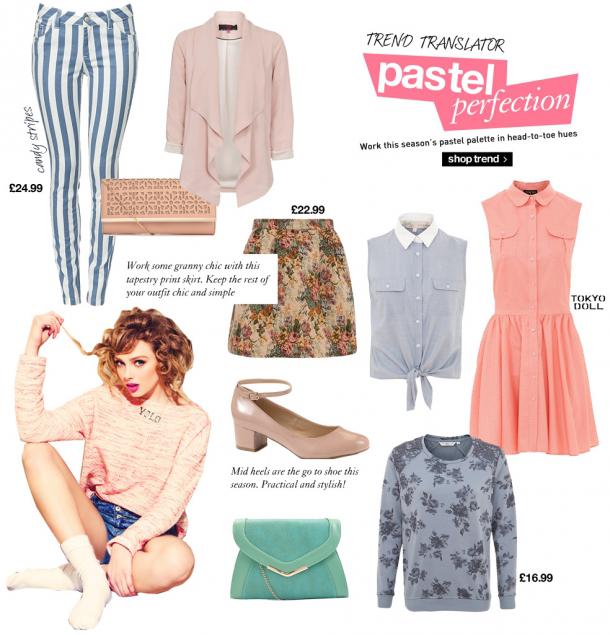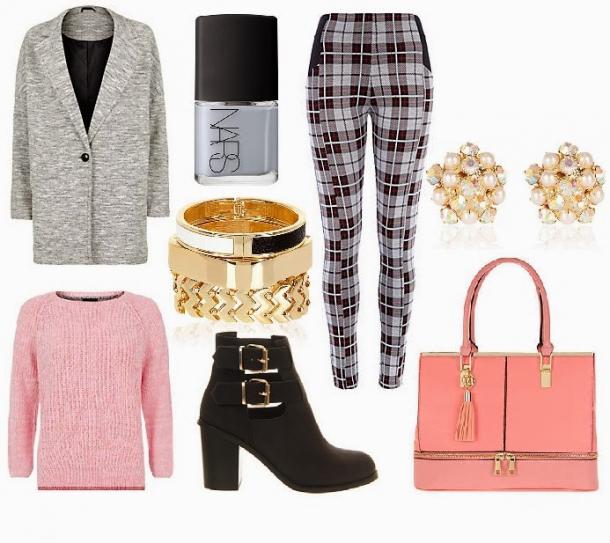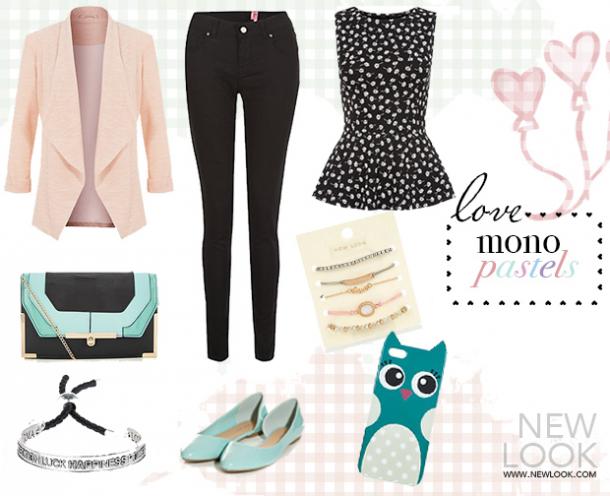 2. California Dreaming
Gone are the bright, neon colors and sharp prints last summer. It is replaced by a more restrained color, ethnic motifs and colors in the style of quilts.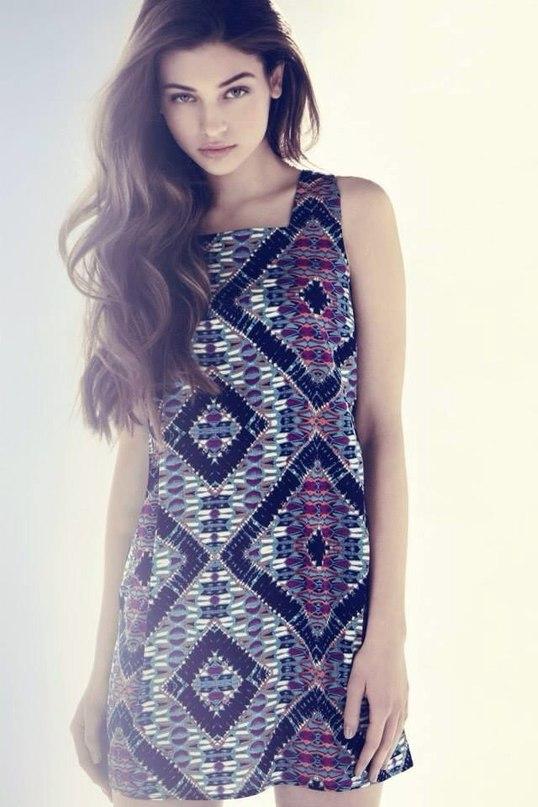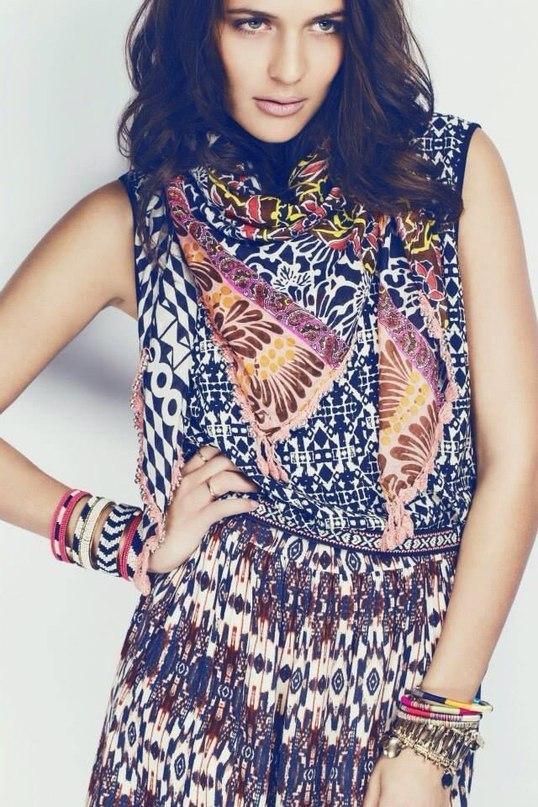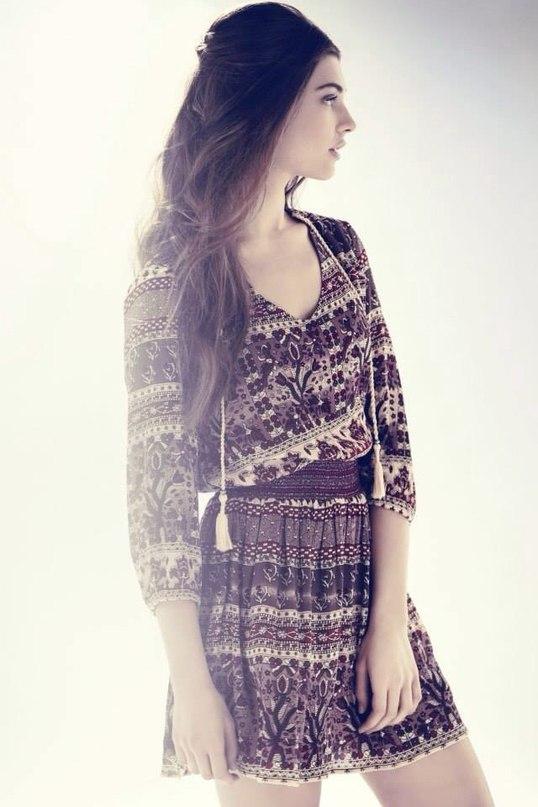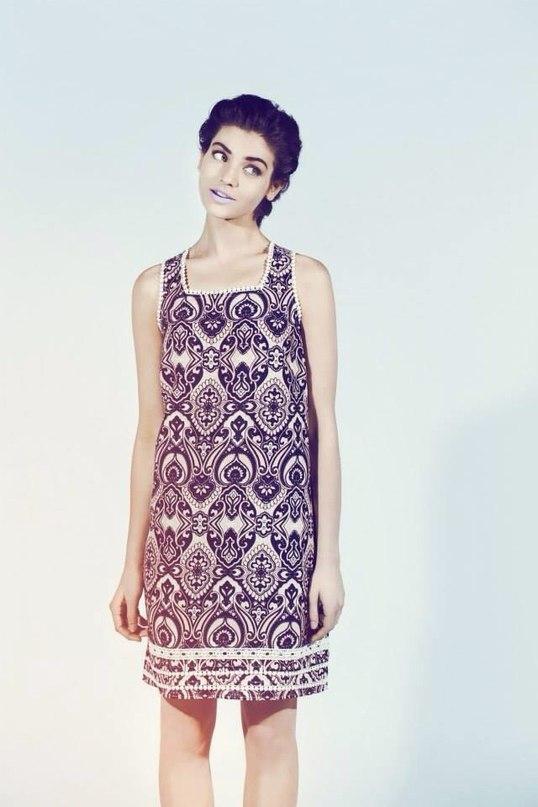 Variegation and color variety of the California Collection diluted with blue denim and ethnic decoration.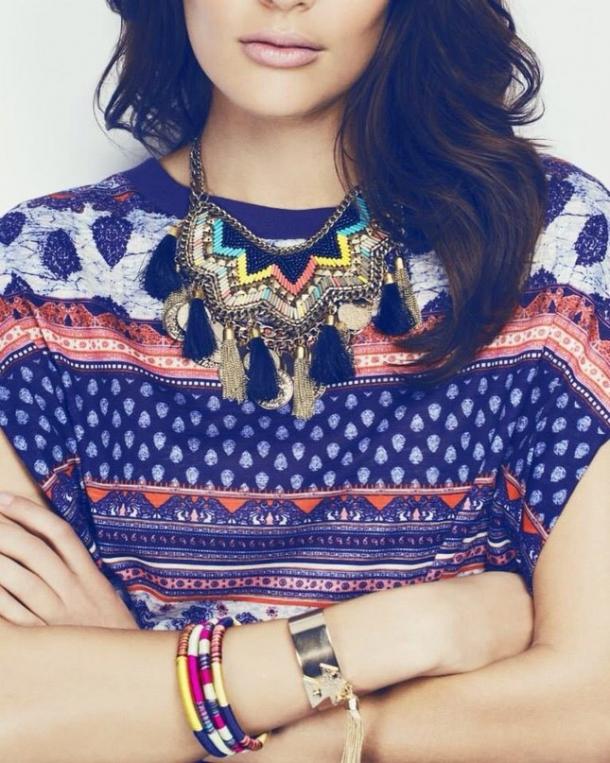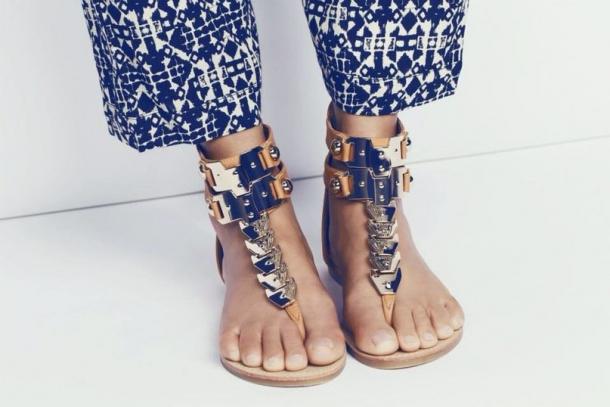 Stylish details, footwear and accessories: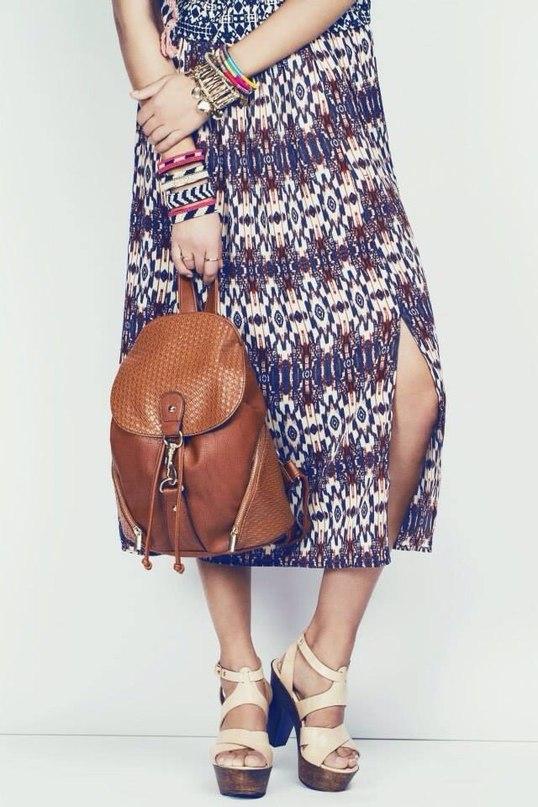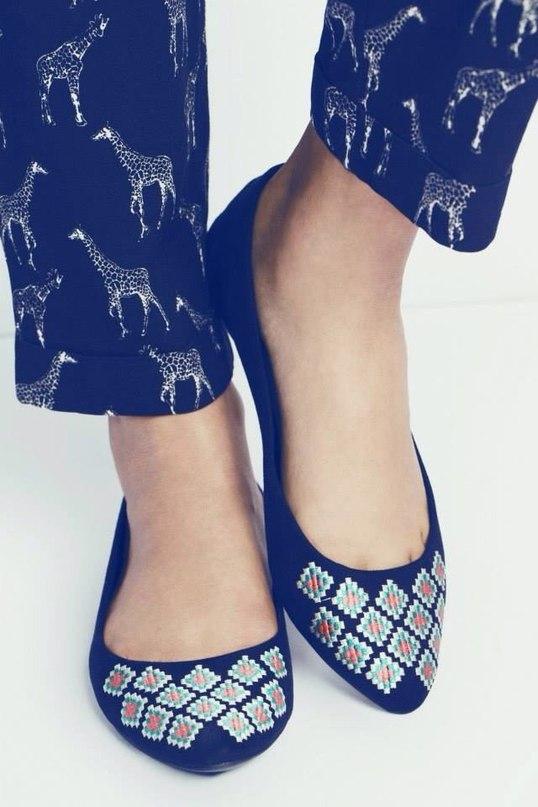 Particular attention - a variation of the usual black hat, which does not lose its popularity and in the next season:
3. Seattle Grunge
Grunge is back this season with a vengeance. Just this spring, he bought more restrained. It dominates dark and light denim overalls and long, light black and white or floral sundresses.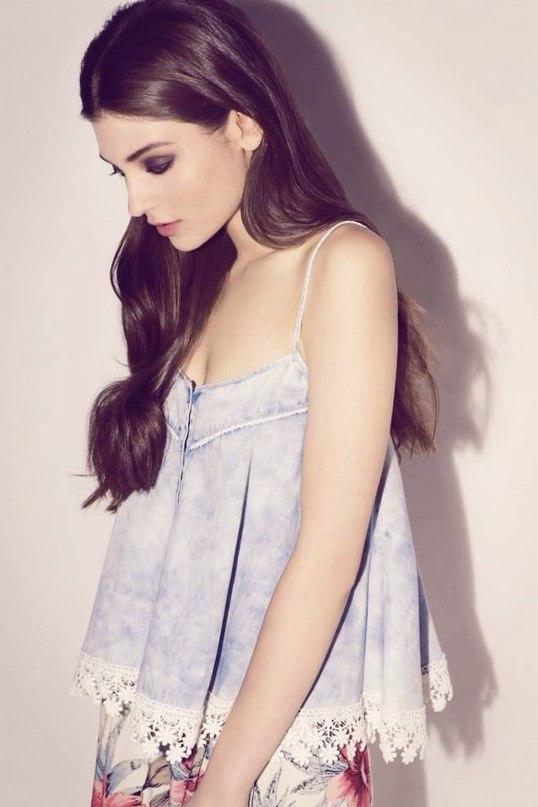 Just can not do without denim vests, shirts and classic shirts.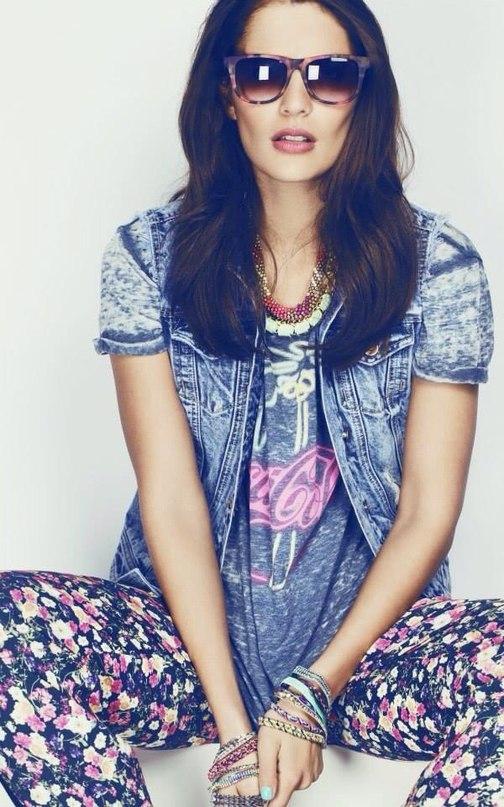 Stylish details of the image - a multi-layer, multi-colored jewelry and large glasses with leopard temples.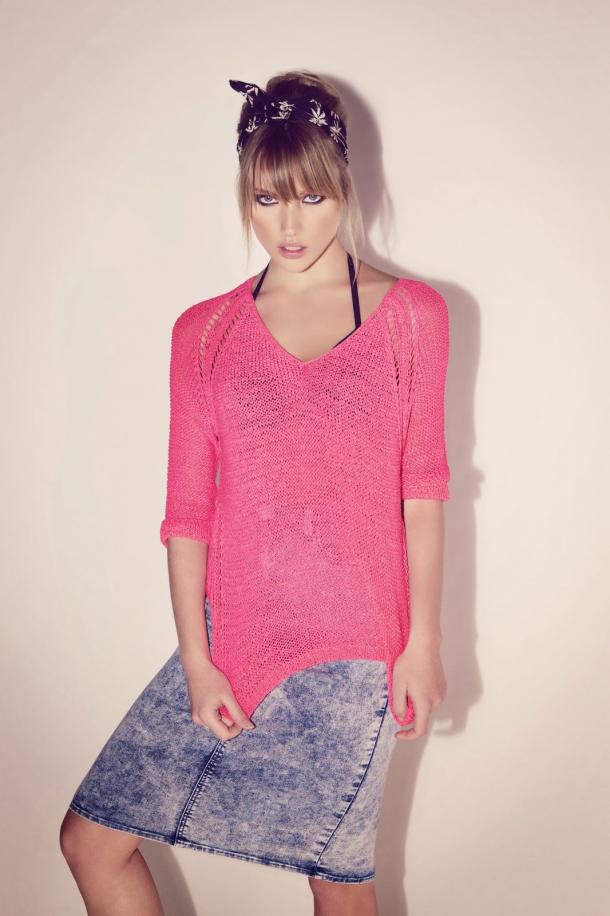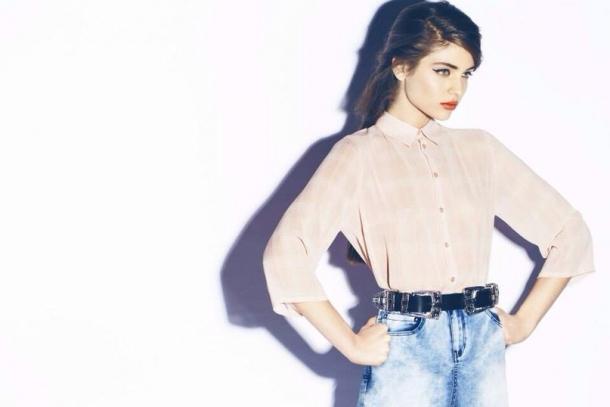 4. Lace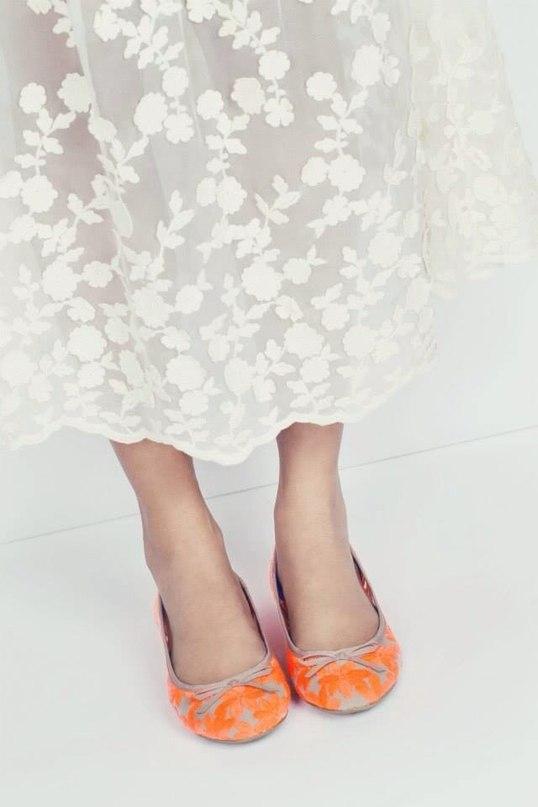 Spring image of femininity and sophistication would be incomplete without light lace and translucent materials. The restrained, muted palette, floral lace top, height is most often above the knee, and short sleeves - the main features of fashionable dress from New look this spring. Please add this outfit will help thin the lacquer belt and bright jewelry / shoes.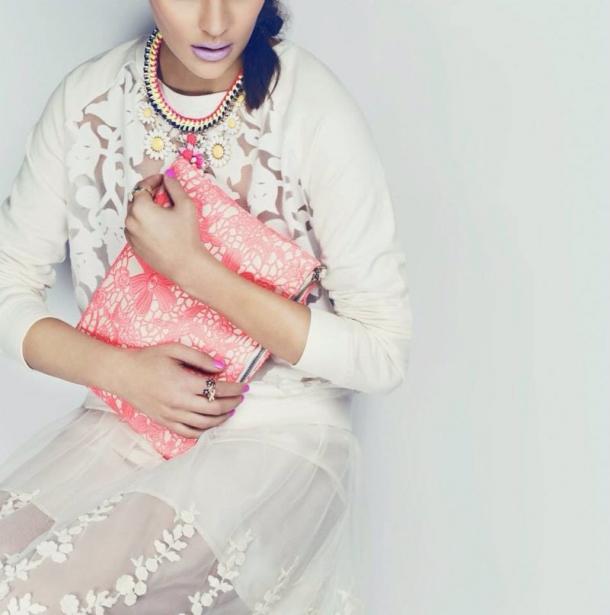 As the majority of lung overgrown lace blouses, shirts and jackets, leather light brown bags, jewelry and plain ballerinas saturated colors.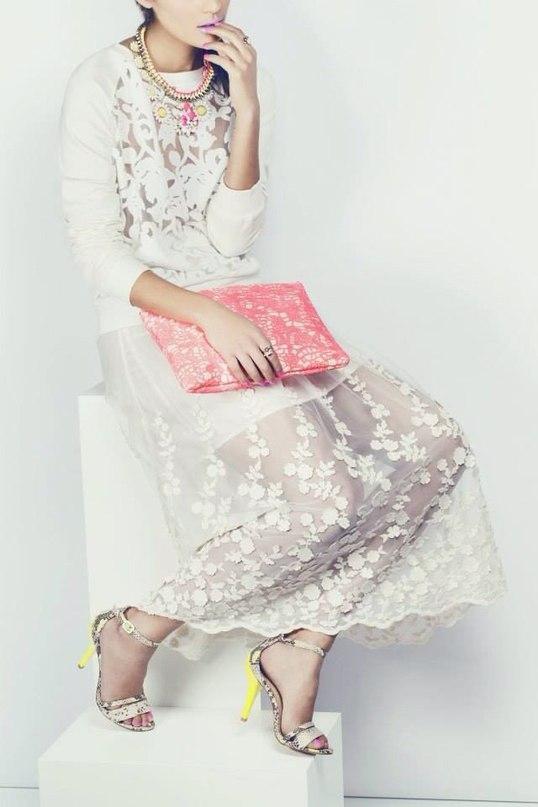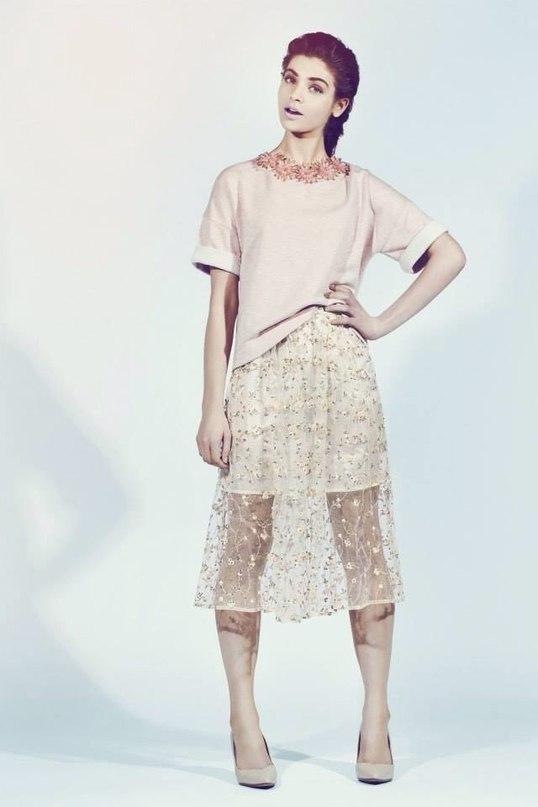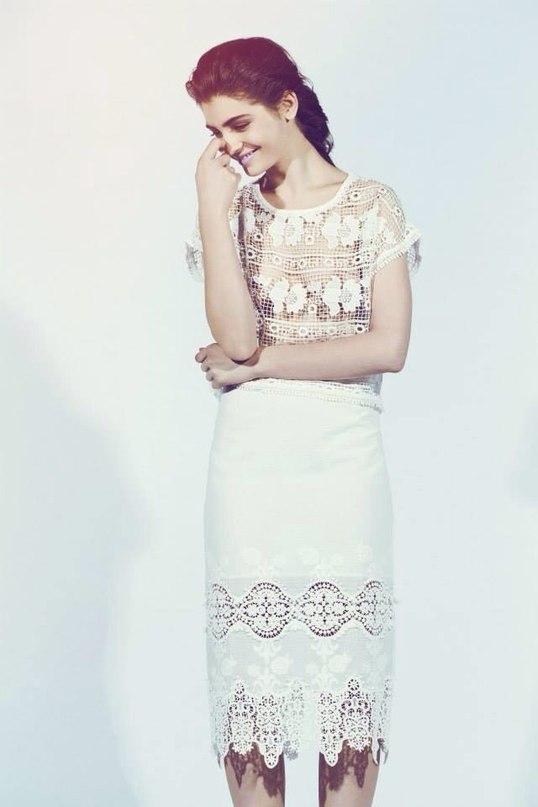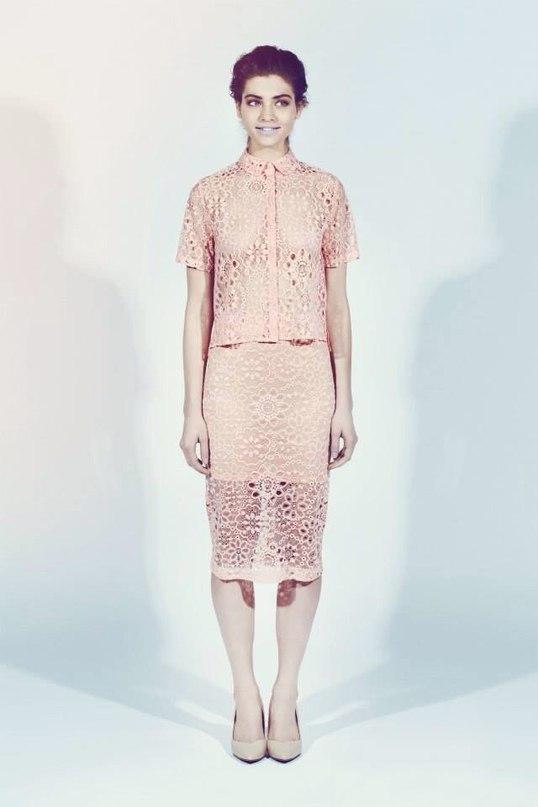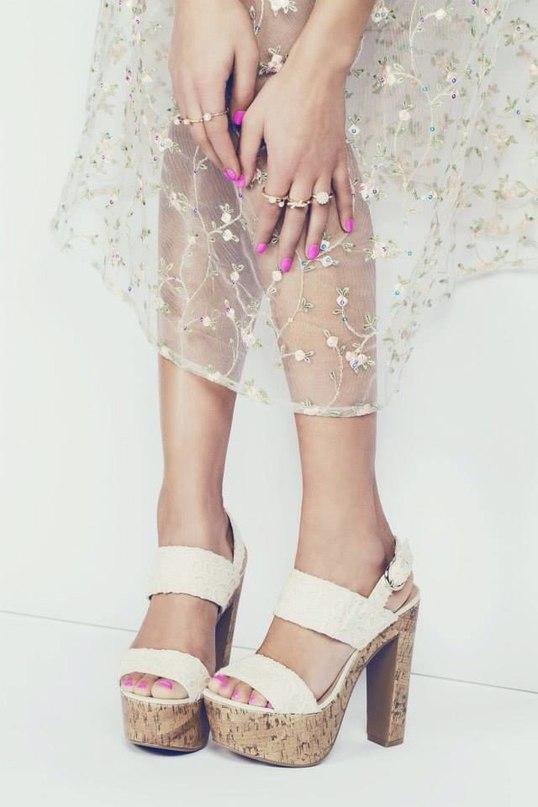 5. Checks & Tartan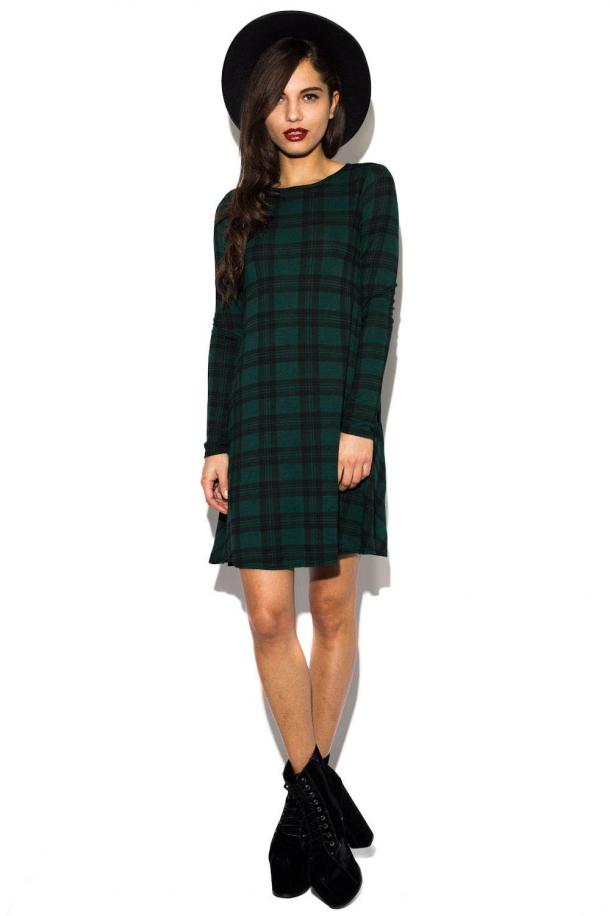 Here such here the school motifs in dark colors. Red, green, gray, black - Scottish motives in everything. Starting from the wide scarves that have settled in the wardrobes of fashionistas in the fall, and ending with overalls, trousers, coats and hair bands. Scottish motifs combine perfectly with clothes and skin-tone colors.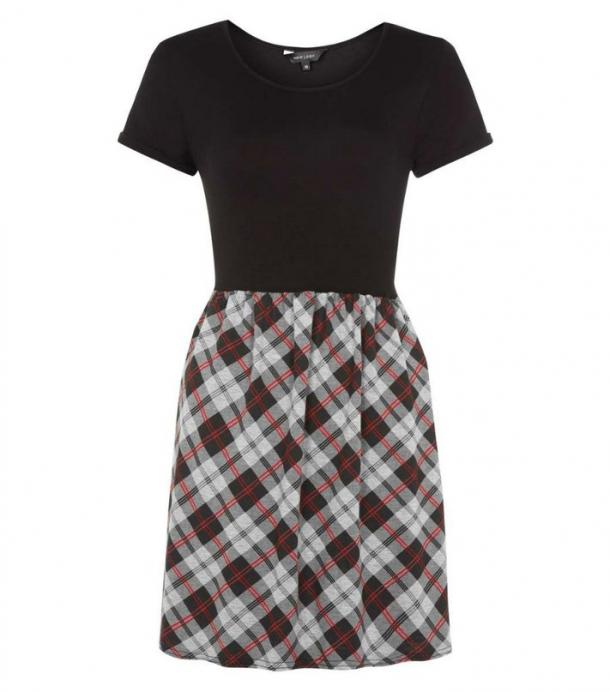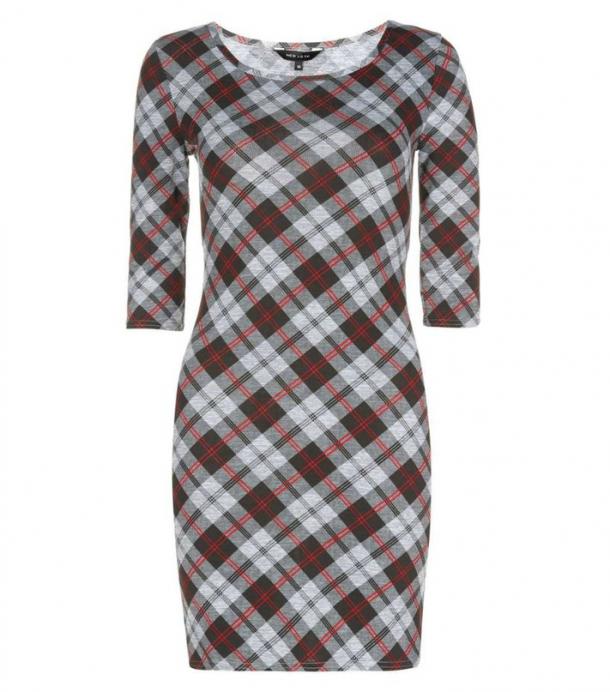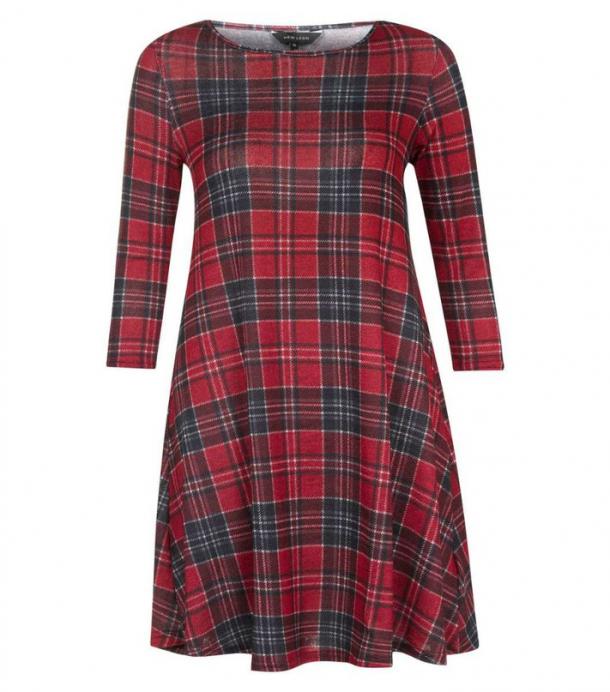 6. Monochrome
A series of garments made in two contrasting colors - it's all the favorite classics and new motives. In this collection, there are no limits to fantasy: polka dots, stripes, patterns, floral motifs, clean lines ... yes anything, the main thing - a black-and-white palette. Fashionistas combining these clothes, combine it with a monochromatic clothing muted shades to complement the skin and inconspicuous jewelry.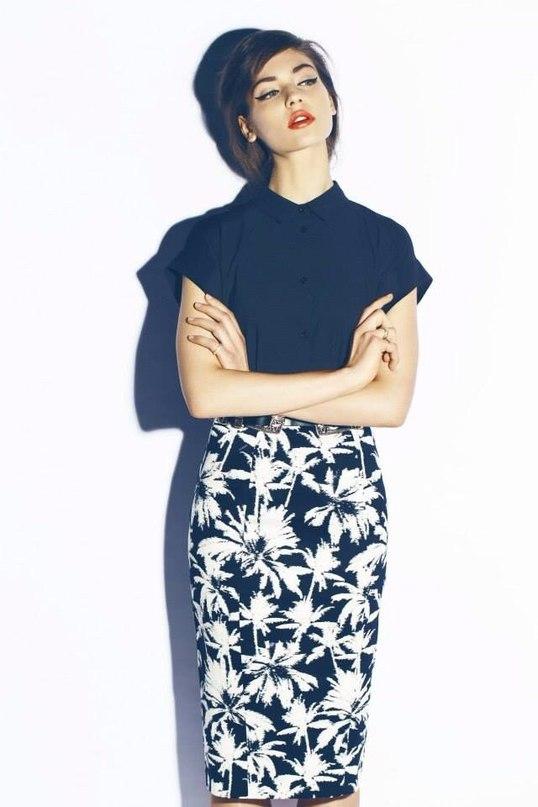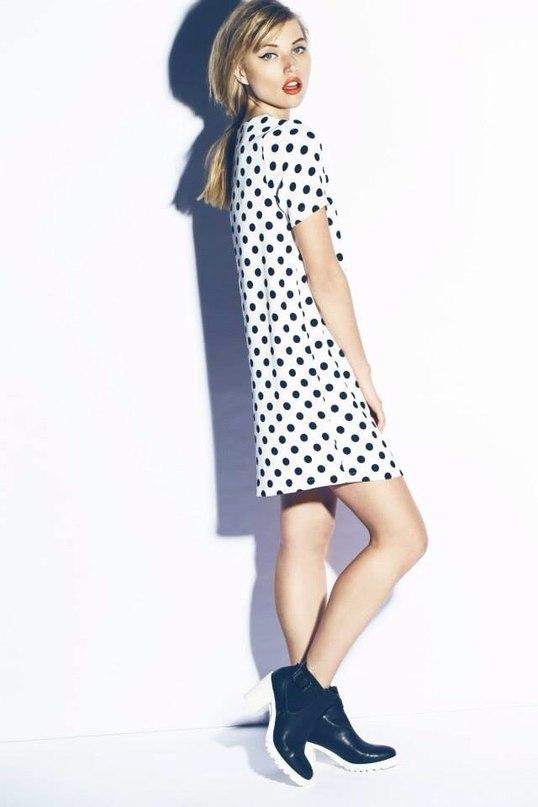 The monochrome series everything from umbrellas and bags and ending with shoes, clothes and accessories in the same color scheme. But do not abuse the black and white motifs, dilute such images jeans, plain dim details and natural materials.