On the eve of the spring is impossible not to draw attention to the parade of spring blouses, shirts, jackets, T-shirts from the fashion houses of Paris, Kiev, London, Moscow and New York for spring-summer 2014. discard all design excesses that only a place on the podium, and turned his attention to a model more universal and everyday, and are waiting to see what would take place in our wardrobe. The models, however, are stylish, fashionable and colorful, such as asymmetrical jackets, shirts with a cut to the waist, cropped tops, leather jackets without sleeves, oversize models and more ...

1. Sweatshirts Zarina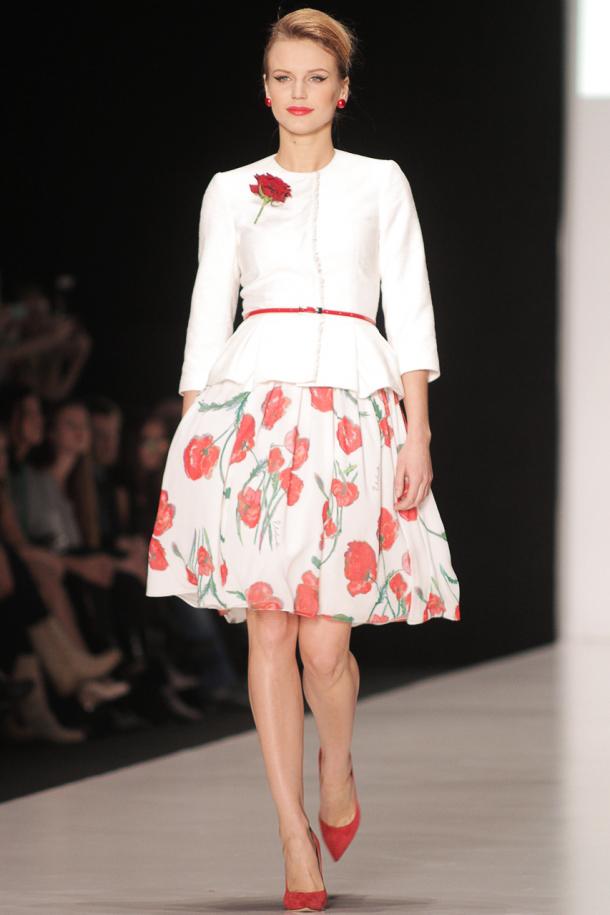 In this collection of Russian fashion has become dominant in the spring classic combination of red and white flowers. Along with sweater-jacket with three-quarter sleeves, should look at the silk blouse sleeveless. This fashionable and most importantly, easy to use solution for this spring.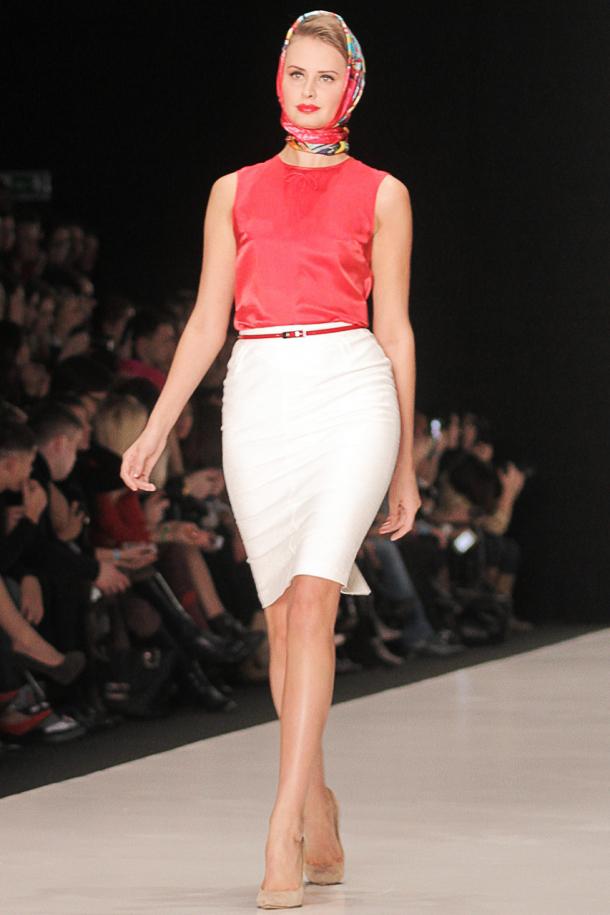 Generally silk - the dominant fabric in trendy jackets collection in 2014. Great attention to detail: the flowers, or, for example, lung and bandanna. The main participant in almost every way - thin lacquer strap. It looks equally well with both the more insulation, and light, almost summer models. Many jackets are designed in natural colors such as green, beige, pale yellow. Decorated with floral patterns.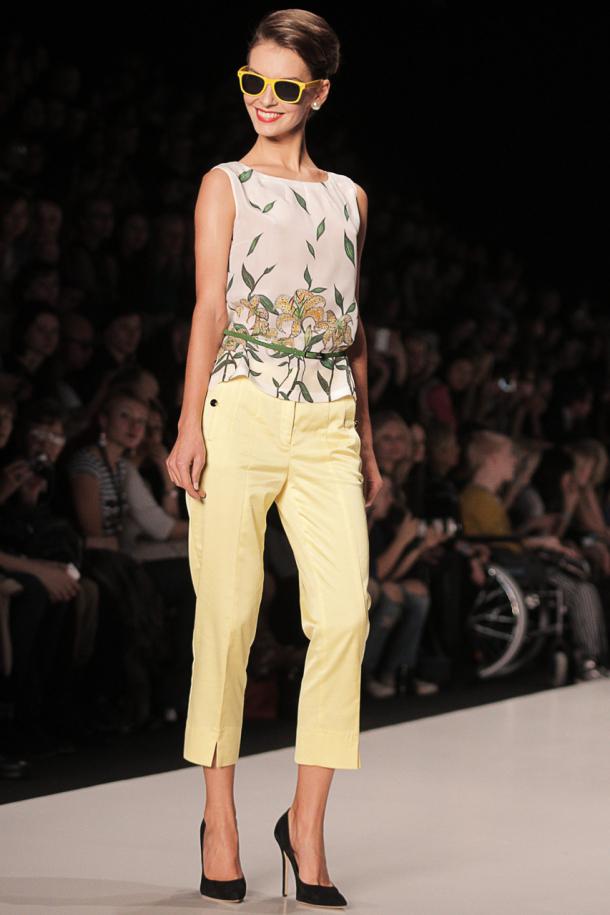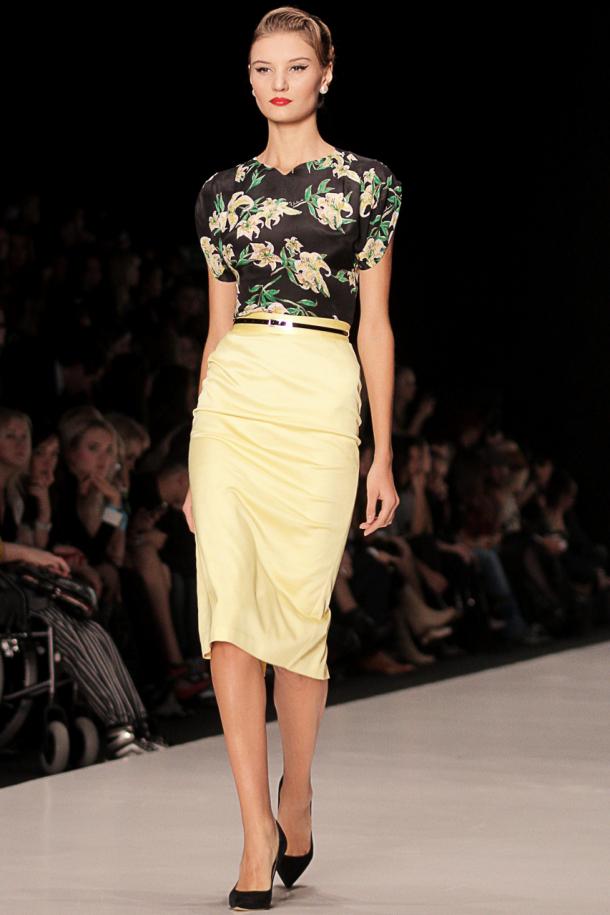 2. Sweatshirts Litkovskaya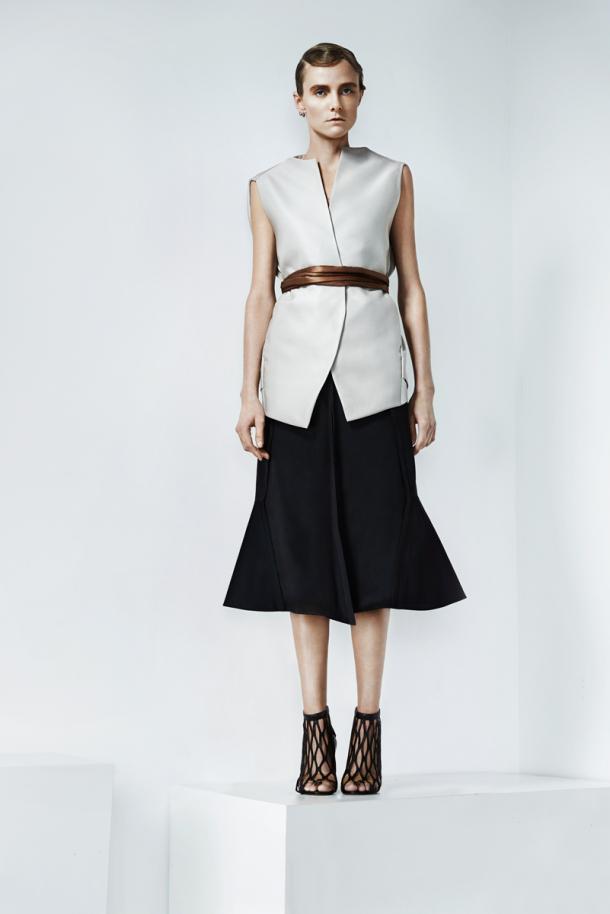 Here you can watch all the same trend: a minimum of parts, no buttons, as simple tailoring. Many sweaters 2014 complements the same belt.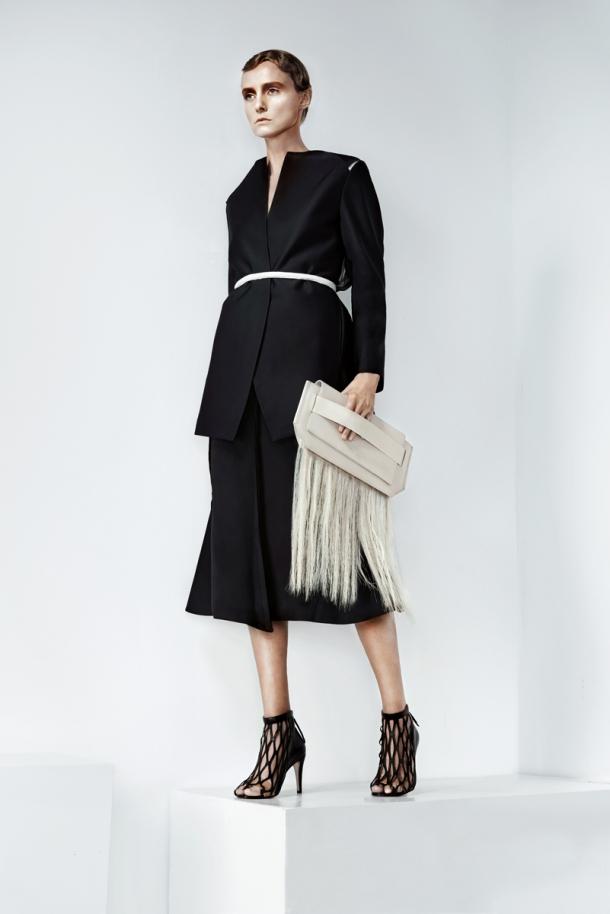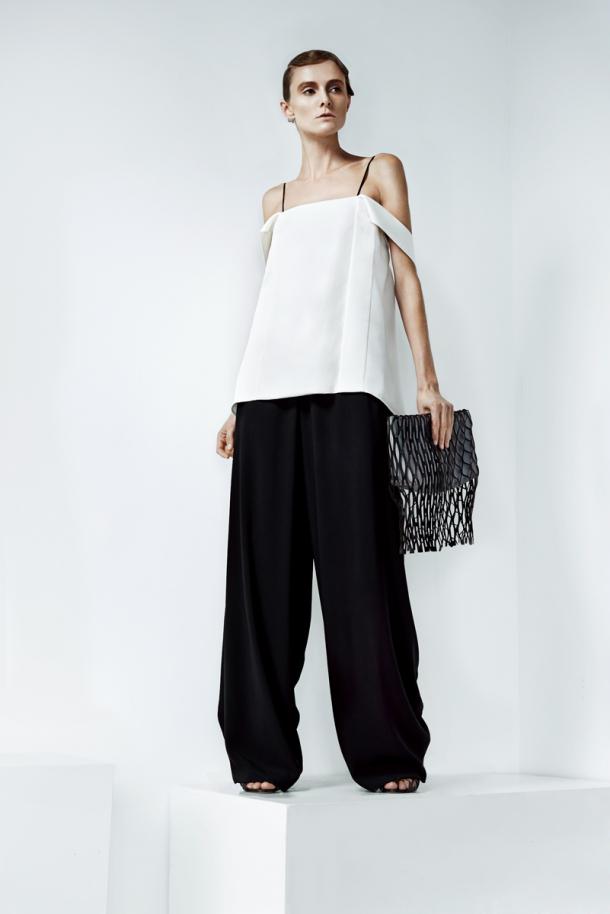 The color range of these jackets tends to monochrome, which benefits The contrast belt or other, minor details.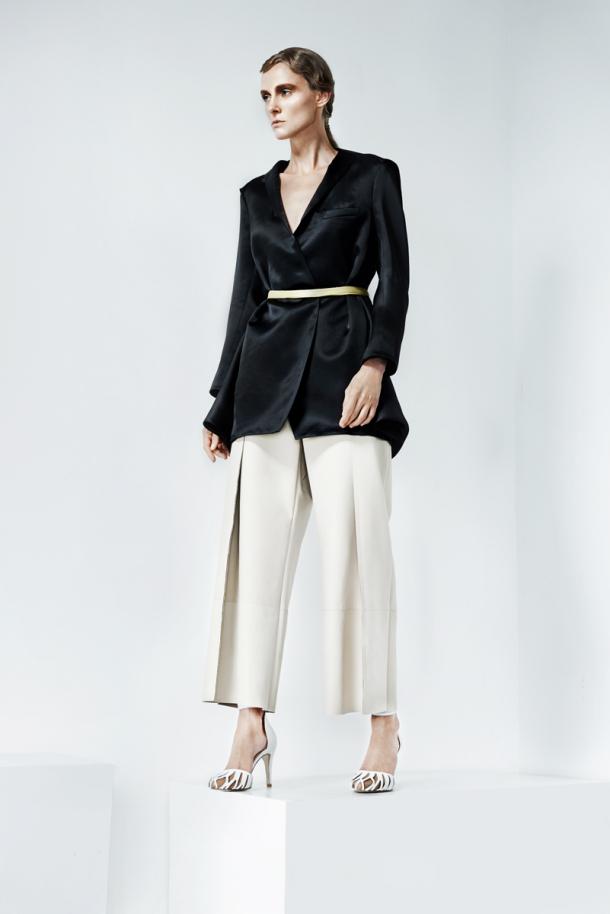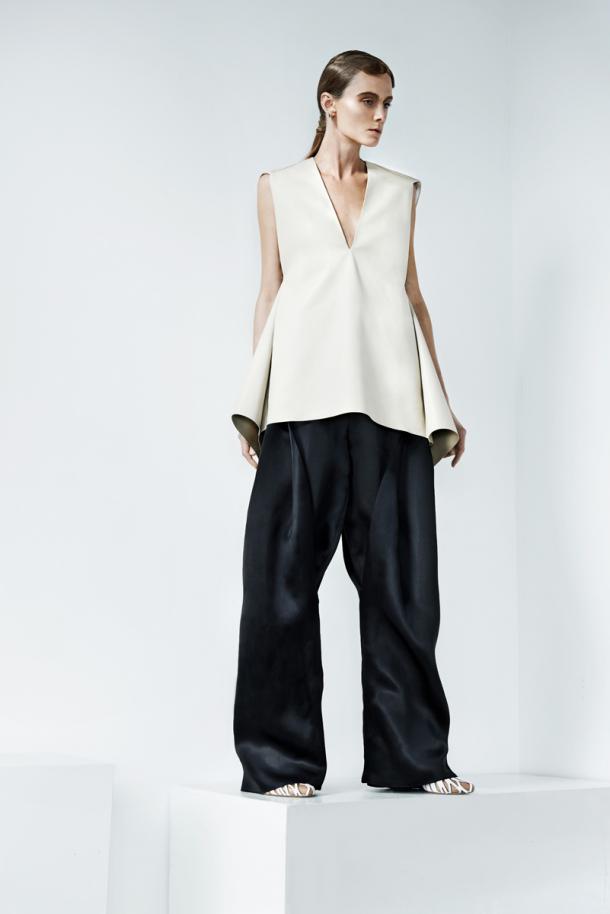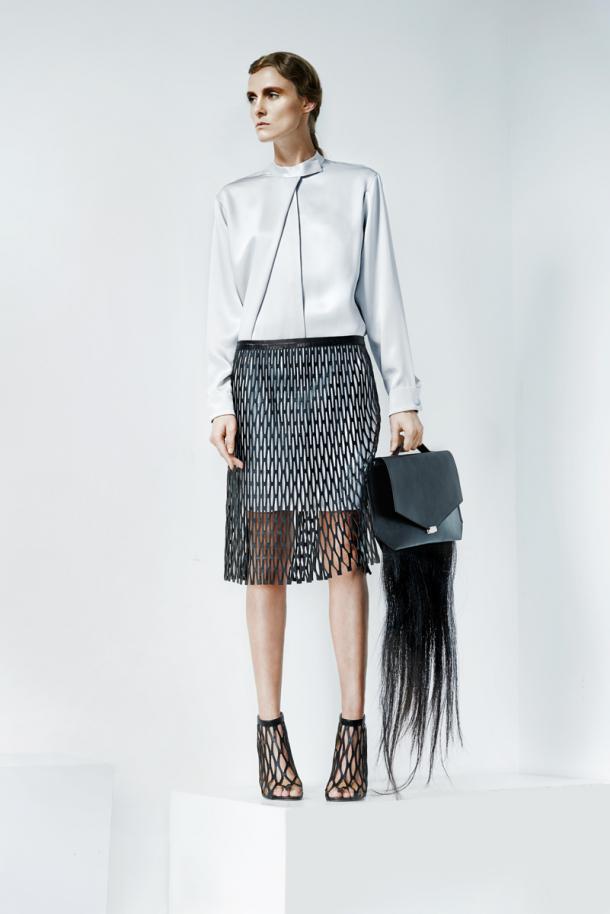 There are patterns and unusual, such as this: half leather, half as if the foil. Pretty original, but impractical idea is more proof of popularity of the skin and the desire of many of the designers begin to create non-standard materials.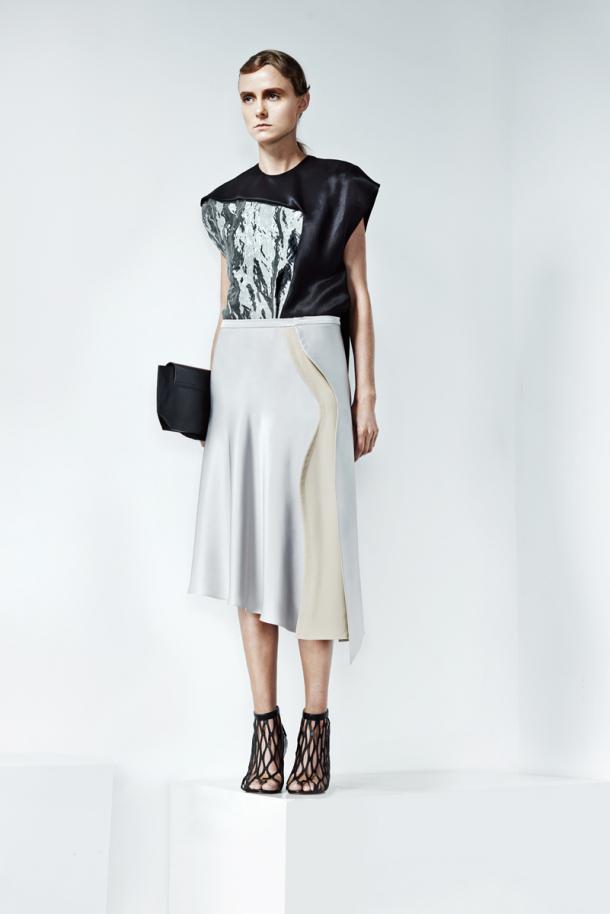 3. Sweatshirts SS14 from Phoebe English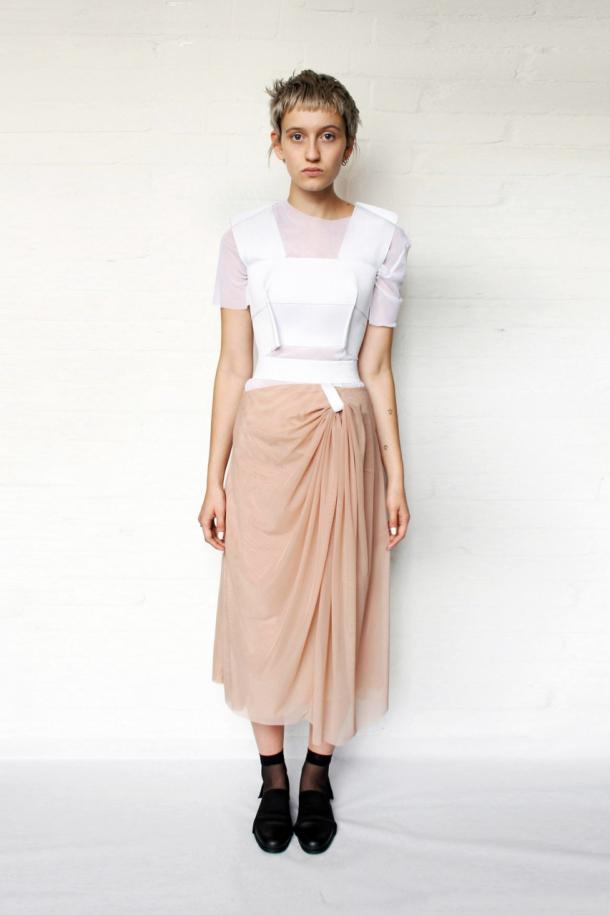 Many interesting ideas can be found at Fashion Week 2014 in London. As an example - this is truly a magical light and casual clothing collection by Phoebe English. From this collection, too, do not expect the brightness, variegation and causing parts are colors of dresses ranging from ivory, beige and milk to pale pink and chocolate. Combinations obtained are very gentle and harmonious.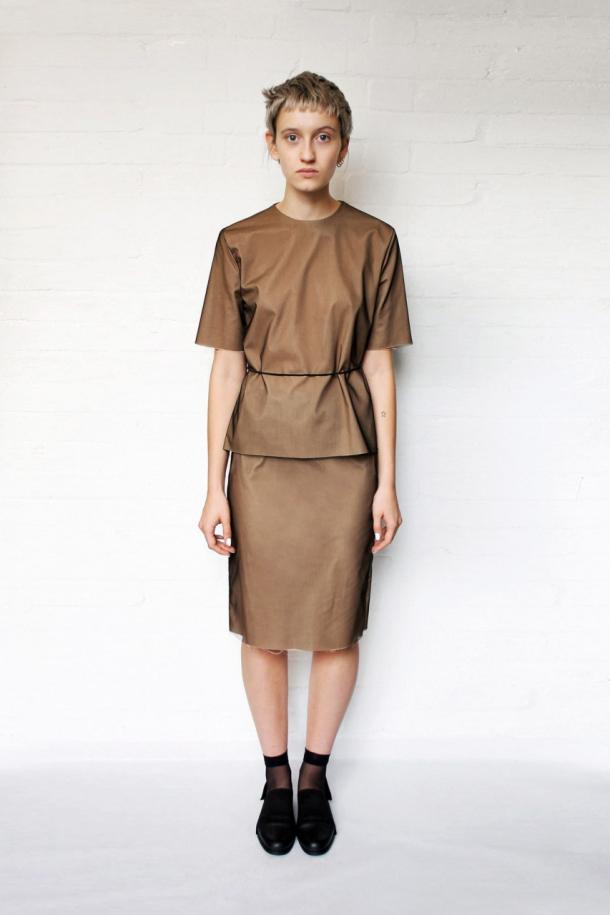 Now for the styles. Here you can find a lot of new. For example, the idea of ​​a multi-layer outfit. British fashion designers have taken into account in the translucent and transparent materials and offer both stylish and versatile solution for everyday wardrobe.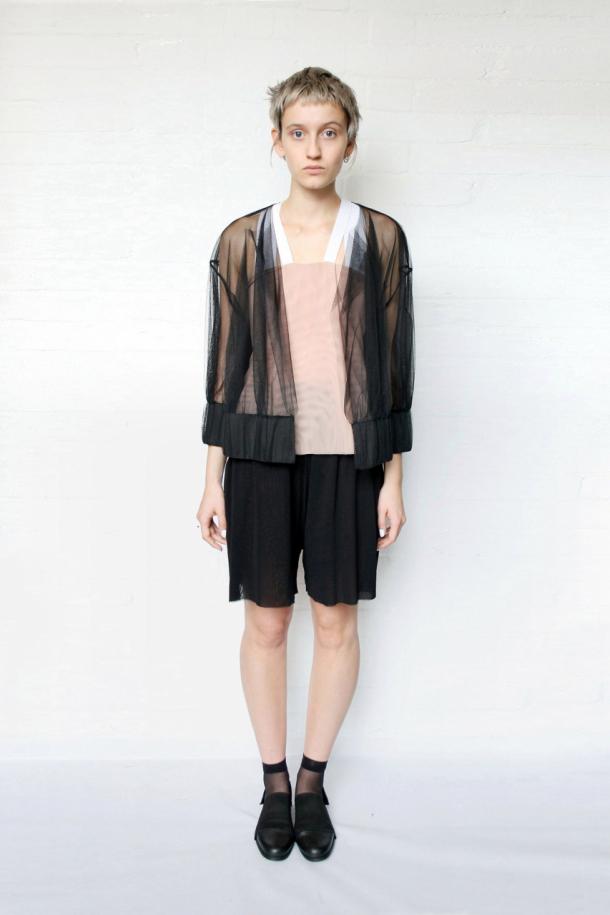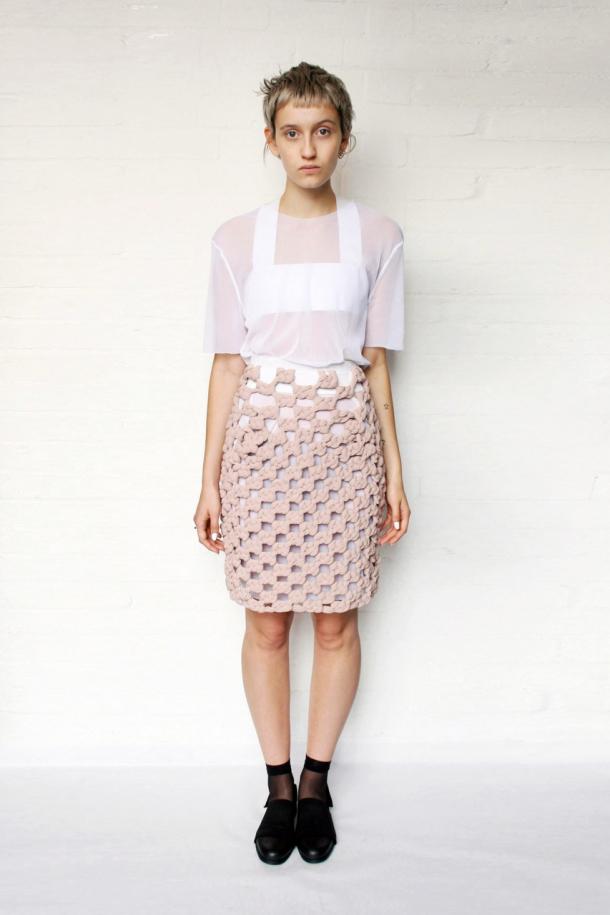 Here favorite people cropped tops, which in 2014 th do not lose their relevance. In addition to transparent options proposed model in a large grid, which looks decent only in an ensemble with other monochrome jacket or dress.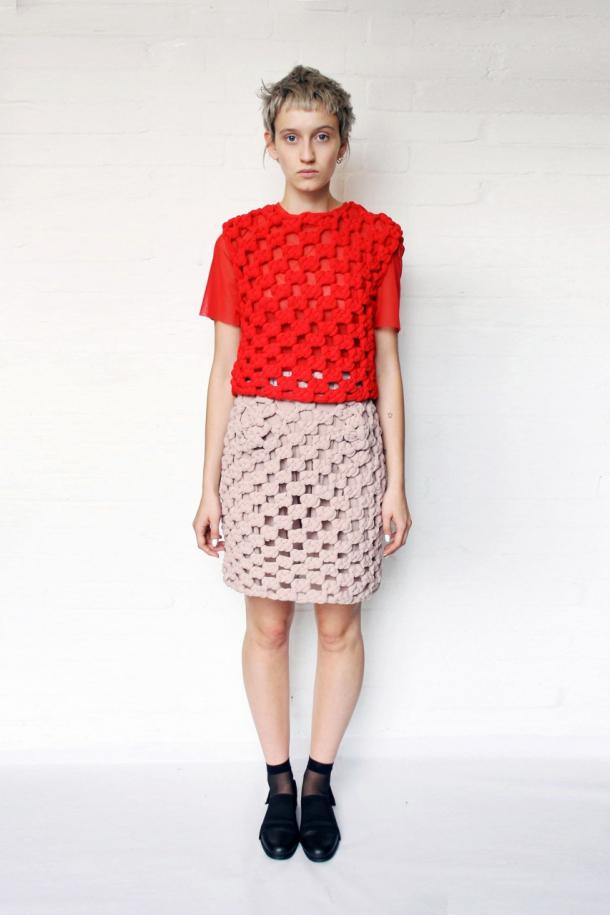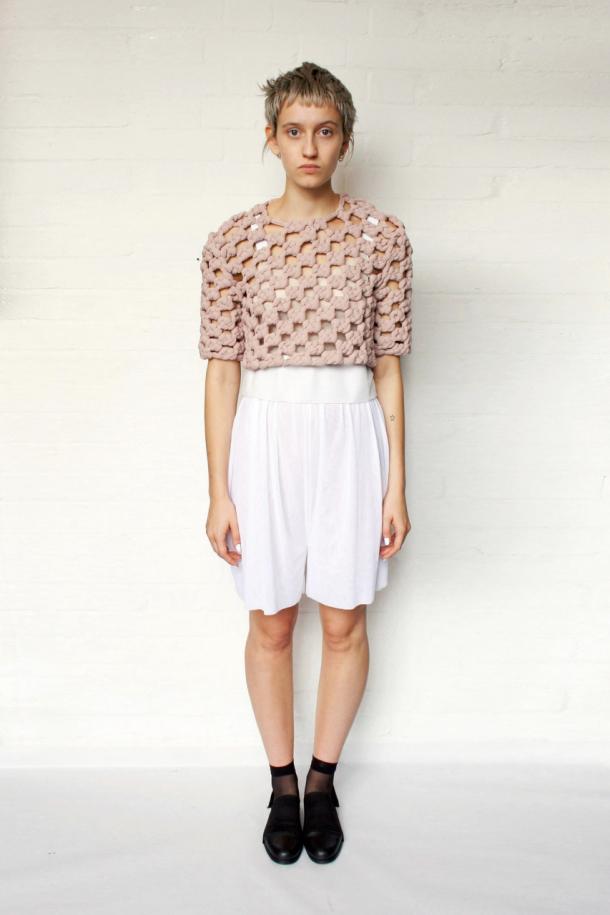 4. Dasha Gauser Sweatshirts from the Spring-Summer 2014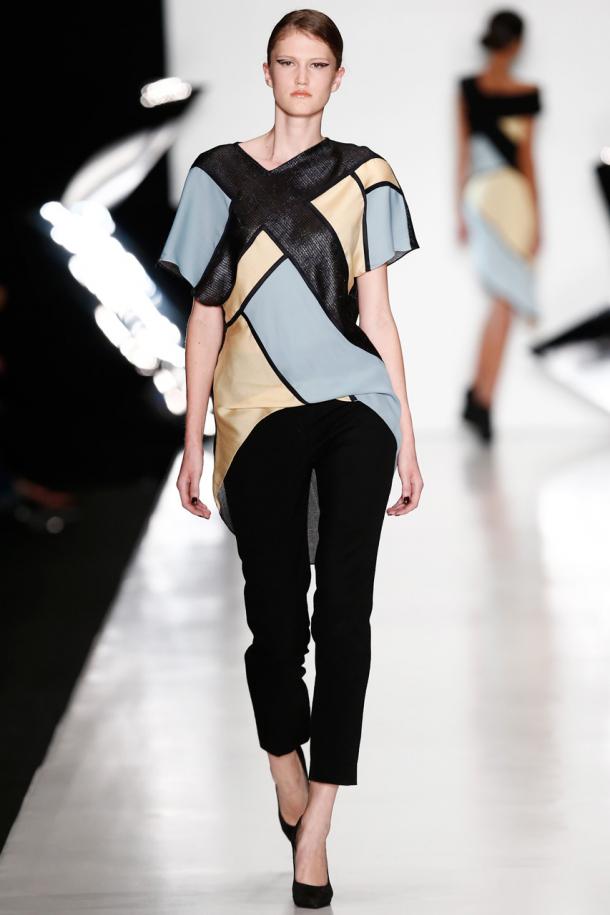 Jackets from this collection cover a wide cut and a large variety of colors: here you can meet and gold, and pale blue, and rich shades of blue. But all the same fabric: bright and light, for example silk or satin. Most of the jackets of the Russian designer - a real leather splendor of all styles - from miniature to full zhiletochek jacket with long sleeves.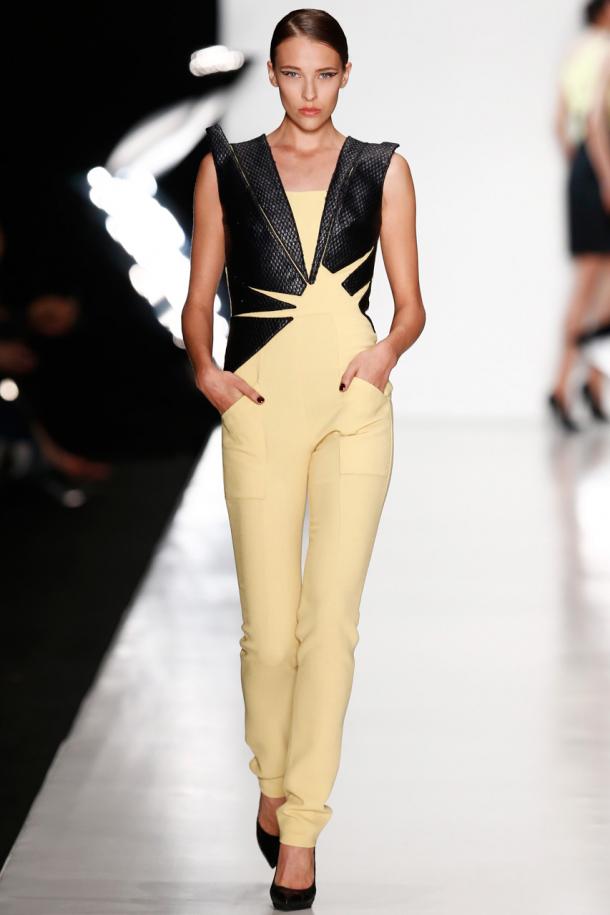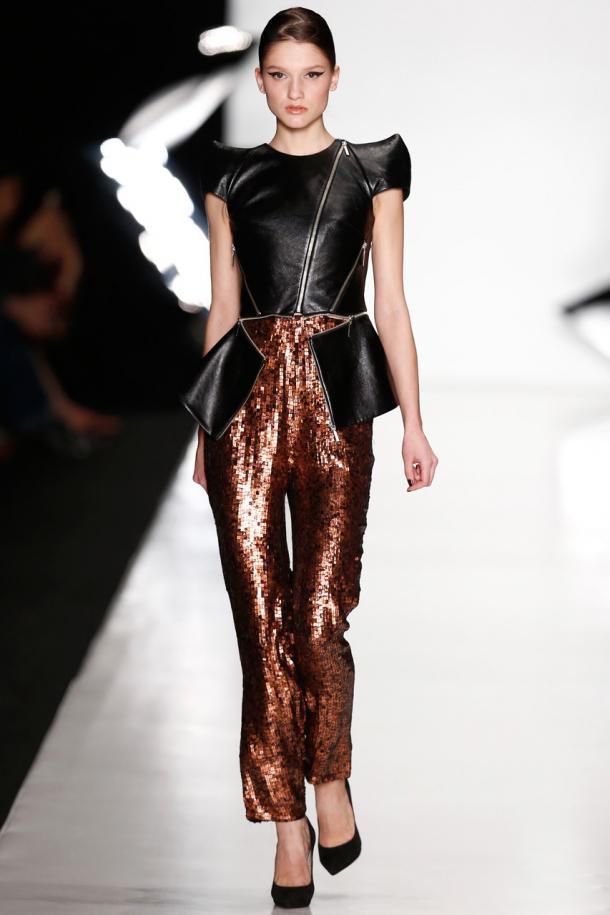 5. corsets and blouses flying from the hive Sergeenko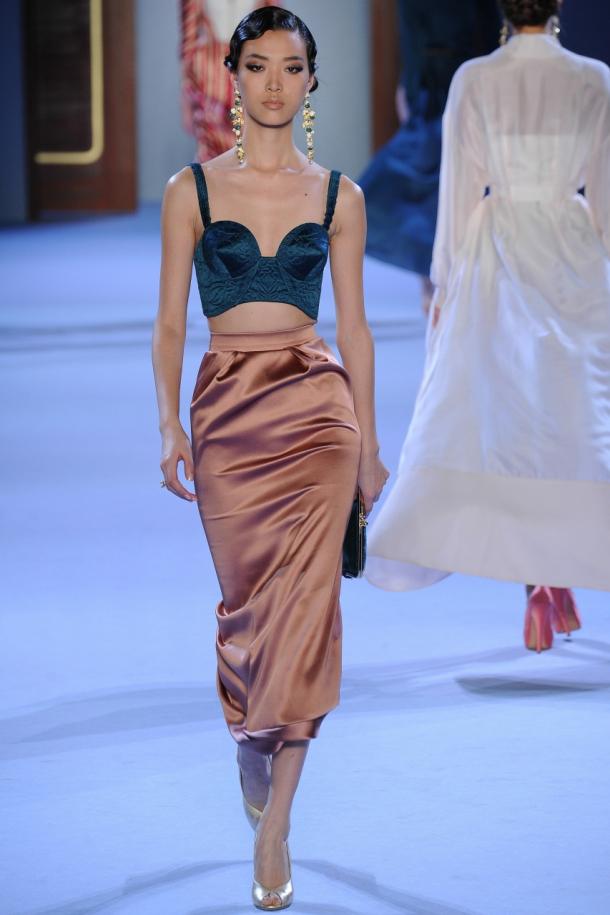 The spring-summer 2014 flying fabric with glitter were used in corsets, body dresses, blouses and jackets without buttons. Generally, buttons this season why is desperately out of favor, but the belts are rejoicing.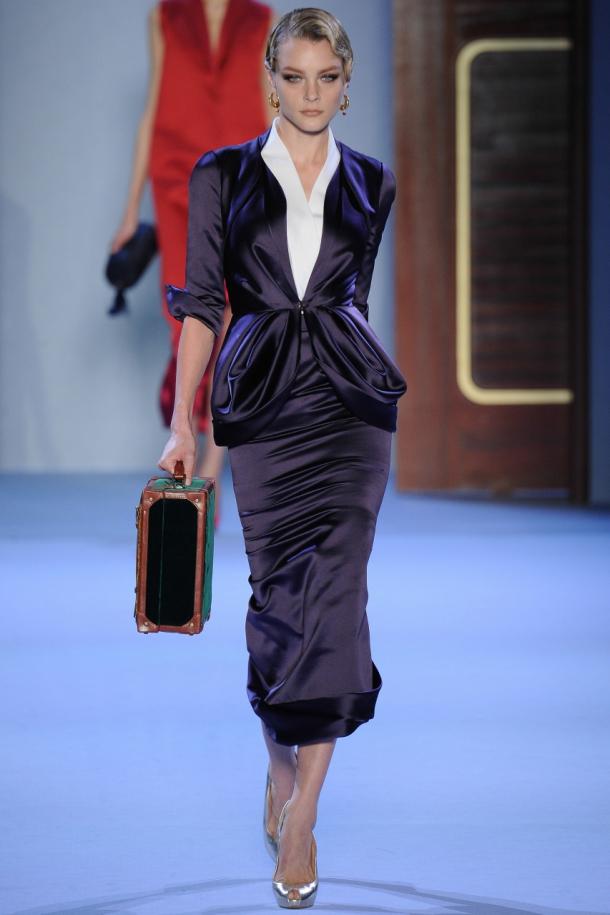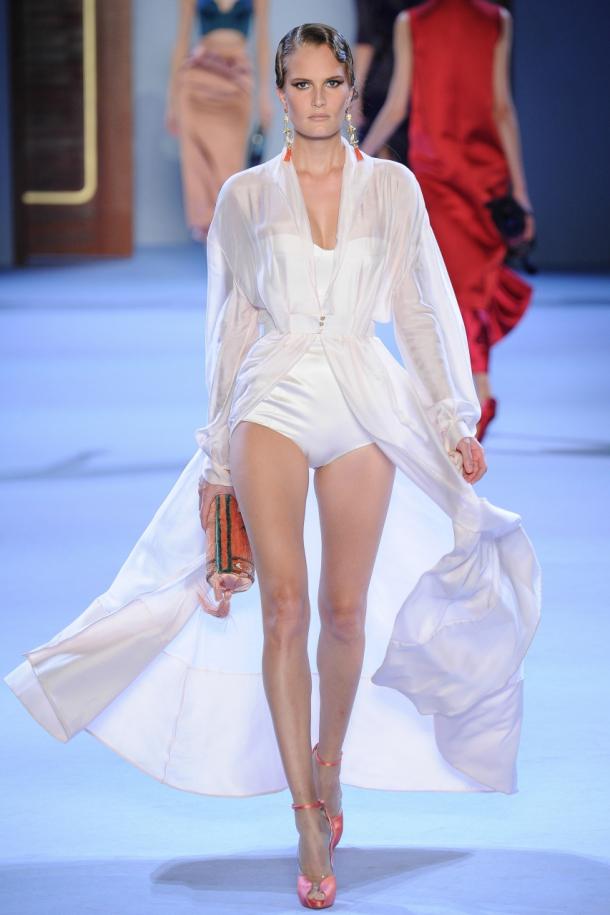 Pleases color design collection - bright, clean shades of red, blue, white and black provide spring-like light and holidays 2014 model.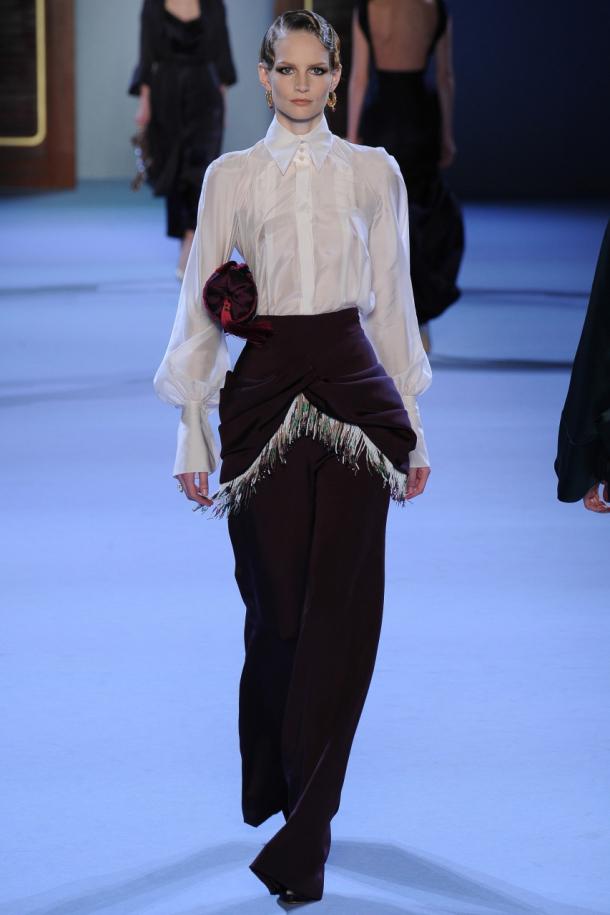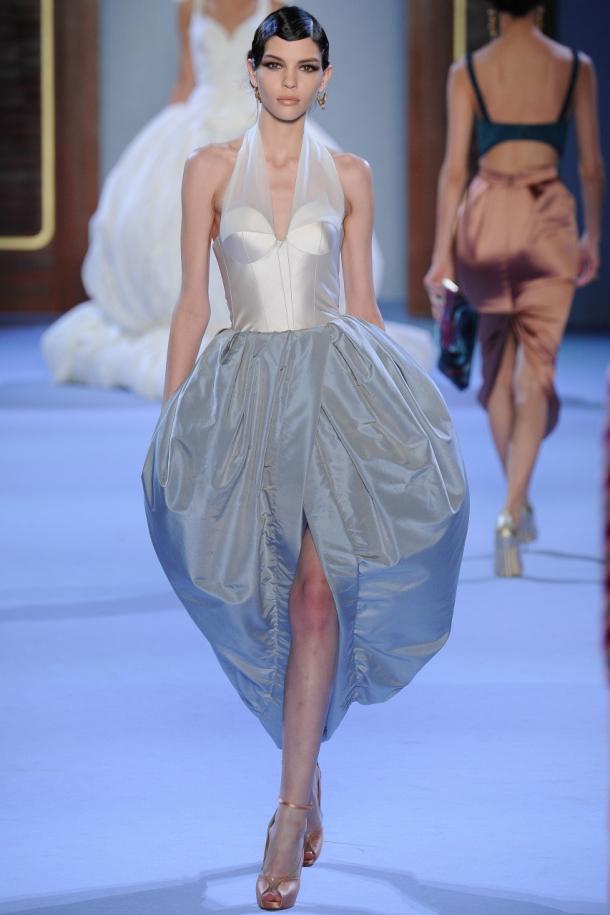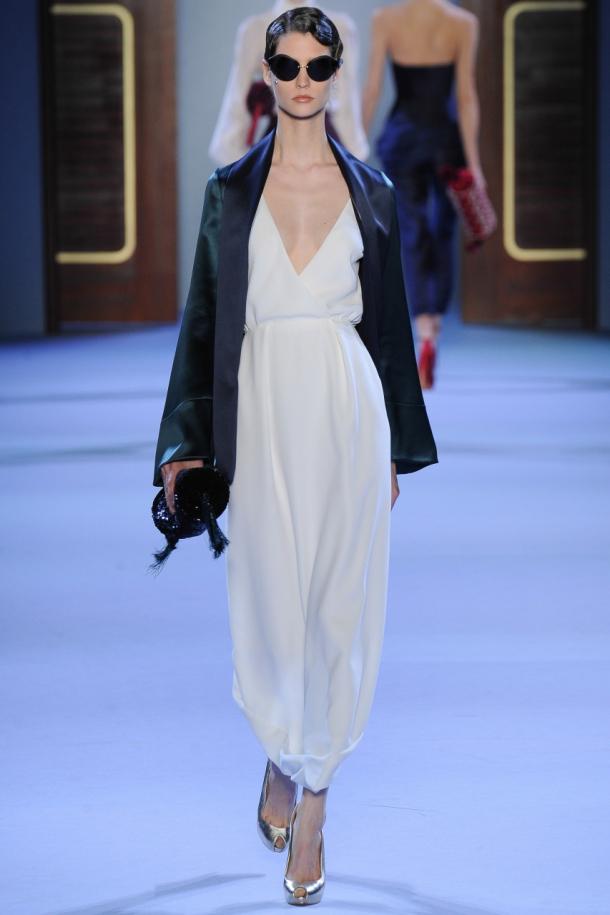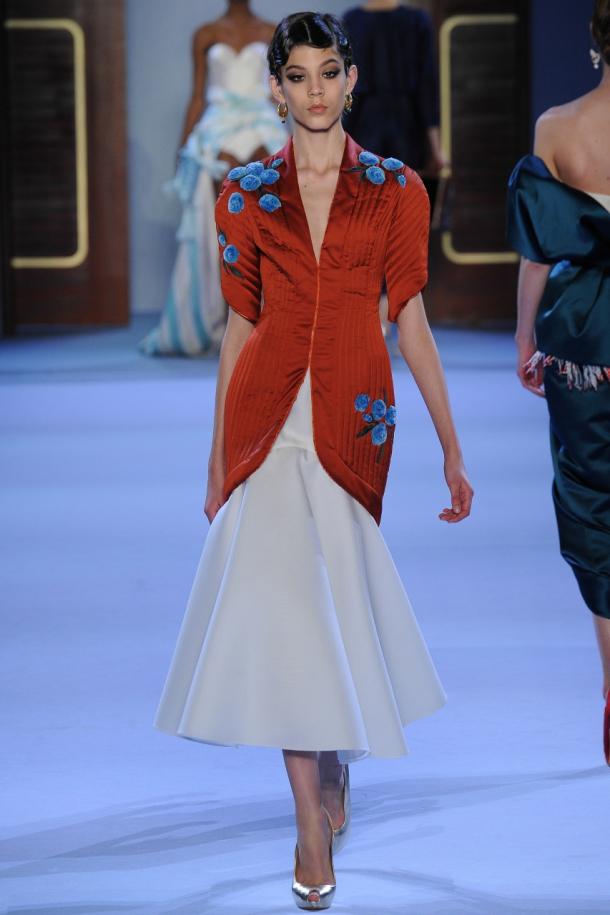 And again, he shortened trendy top in several layers.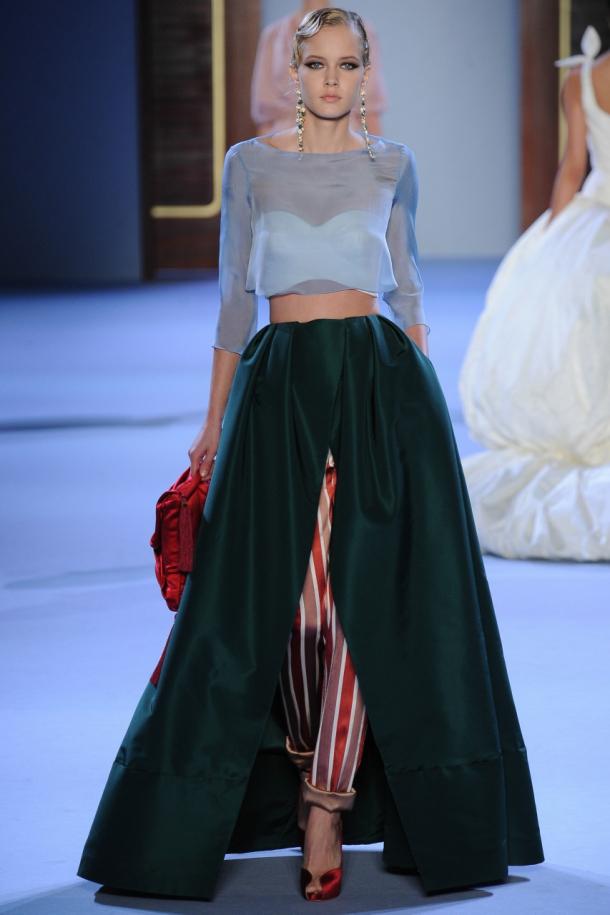 Sweatshirts 2014: Results

So, what is it, the ideal jacket this spring, according to the majority of fashion designers?
1. Fewer parts, in a fashion as possible simplified and monochrome models.
2. Forget about buttons, remember the belt.
3. Leather - Trendy trend spring-summer 2014, do not forget about it. Good will look leather jackets, sleeveless jackets, tops and corsets, the main thing - do not overdo it.
4. Less variegation more plain and restrained, pale shades.
5. Do not like monoluki - while floral motifs and thin strip for you.
6. Fabric is better to choose light, flying, such as silk or satin.