The famous Italian brand Marni within the fashion week in Milan, clearly took the side of minimalism in the new collection presented: all models in a simple style, made of soothing fabrics such as wool and felt. The palette also differs restraint: gray, black and mustard.
Only color fluffy boa brightly diversified some rigorous way. The models appeared on the podium, leaving the forest thicket. And shoes and accessories supported "hunting" theme - boots without a heel and roomy bags of fur and leather, which is clearly going to be one of the highlights of the upcoming trendy fashion season.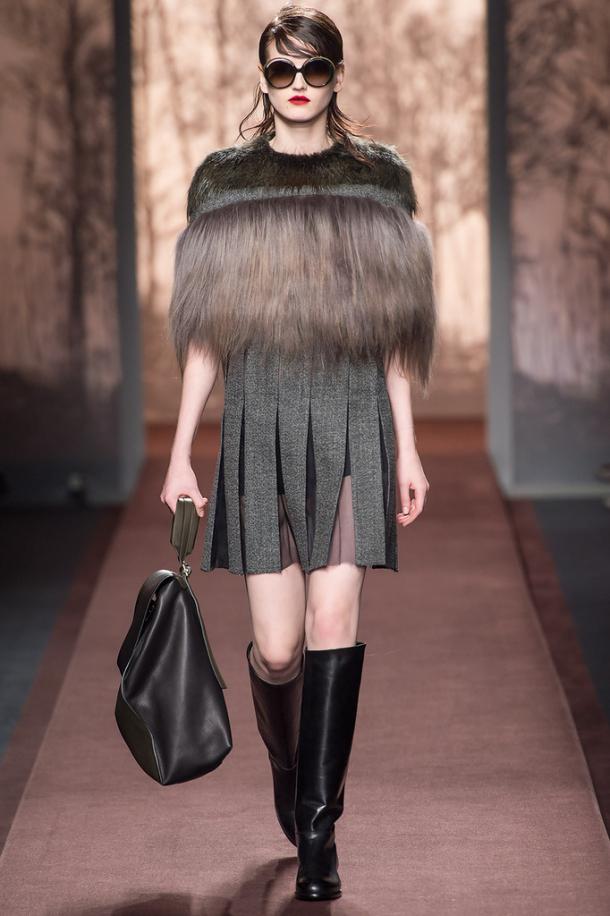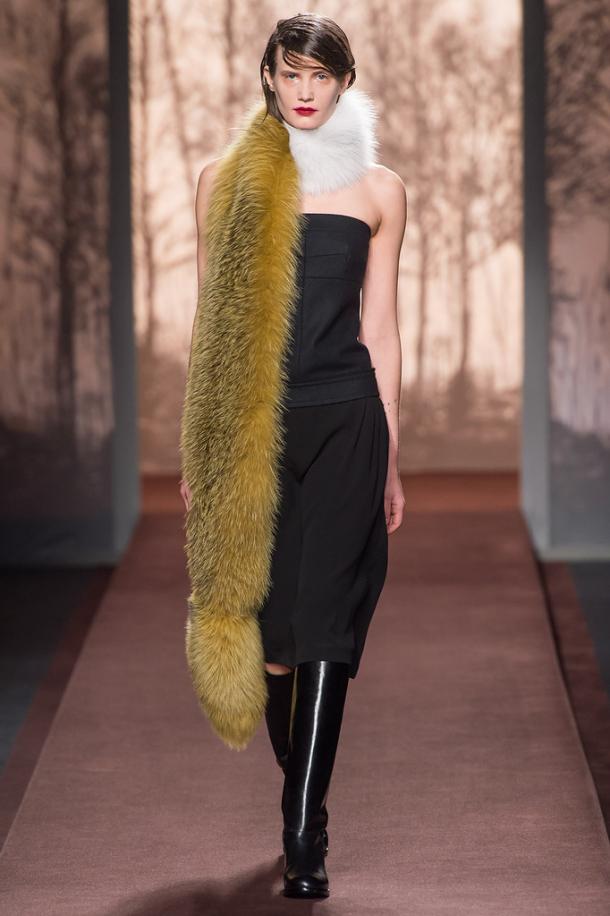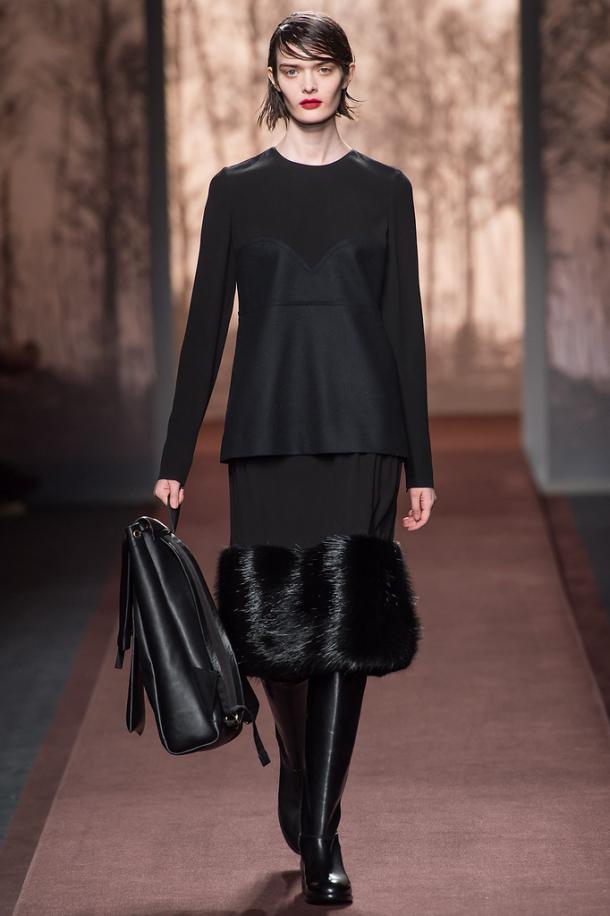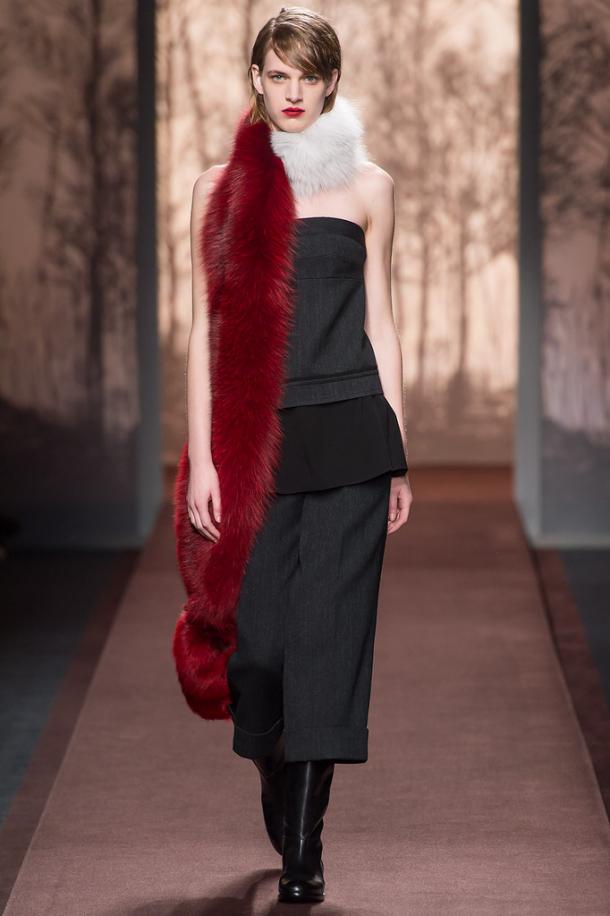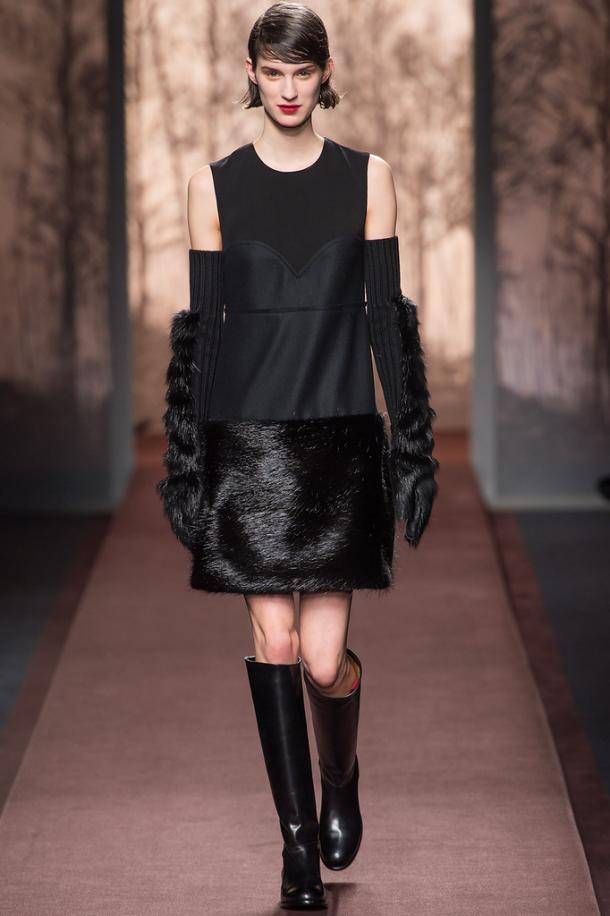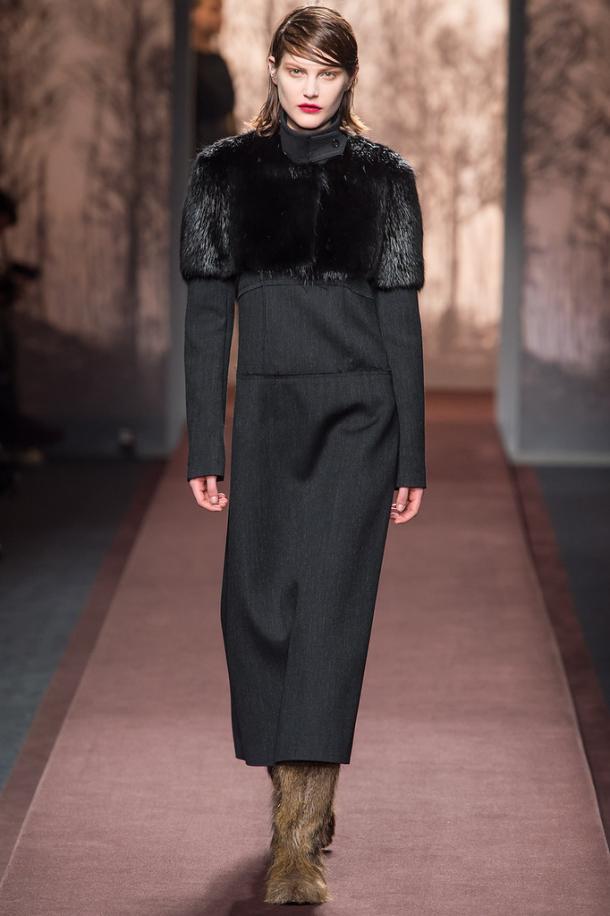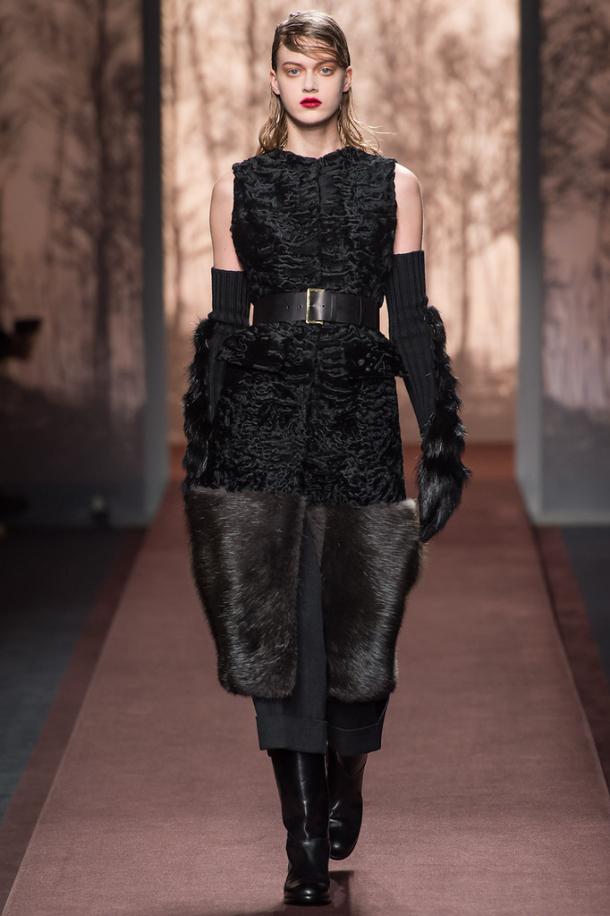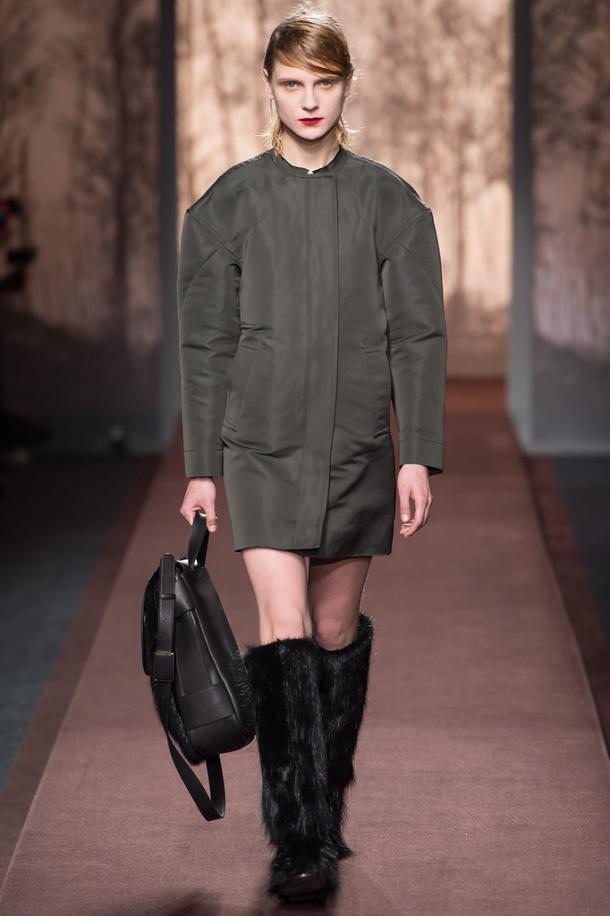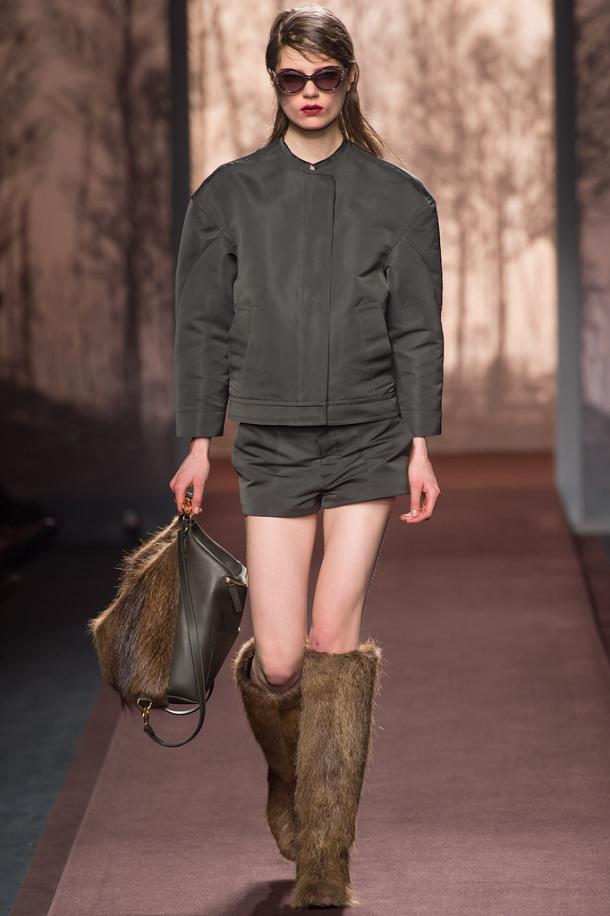 Also in the collection of Marni Fall-Winter 2013-2014 could be seen plain dresses, bustier, which was decorated with elegant fur mink fur scarves, tops, skirts, fur stitched stripe, military coats with fur collars, tweed suits, dresses of wool flannel.
Melancholic mood of the collection with a touch of romance was - what were the blurry prints in sepia technique that depicted gloomy outlines of foggy forest, fur collars, capes, and game designer with sophisticated cuts.
Military style or "hunting" was accompanied by a wide rigid straps, high fur boots, shoulder bags and bulky mittens, which contrasted strongly with sandals shod on his bare feet, which probably should have been cause the feeling of autumn chill as gloomy color Gamma collection.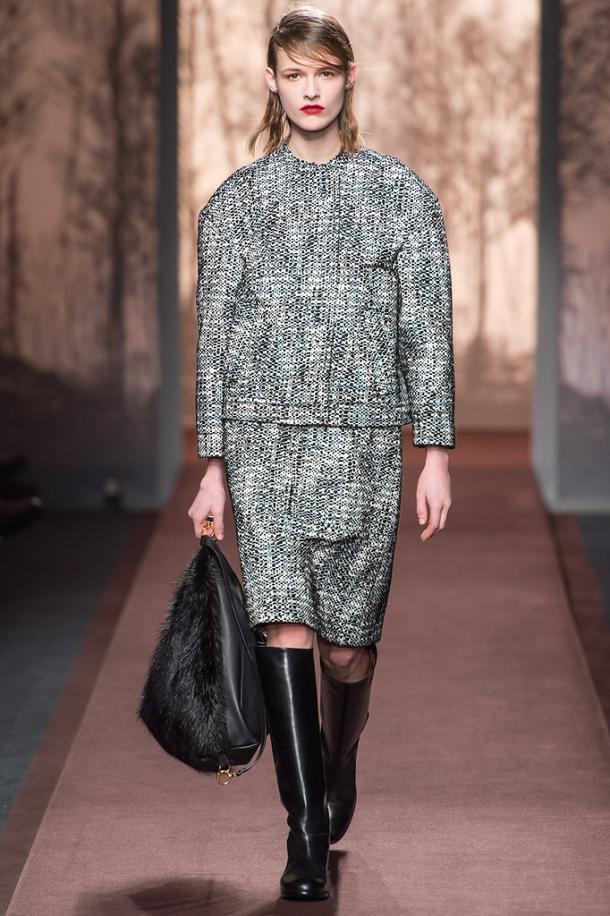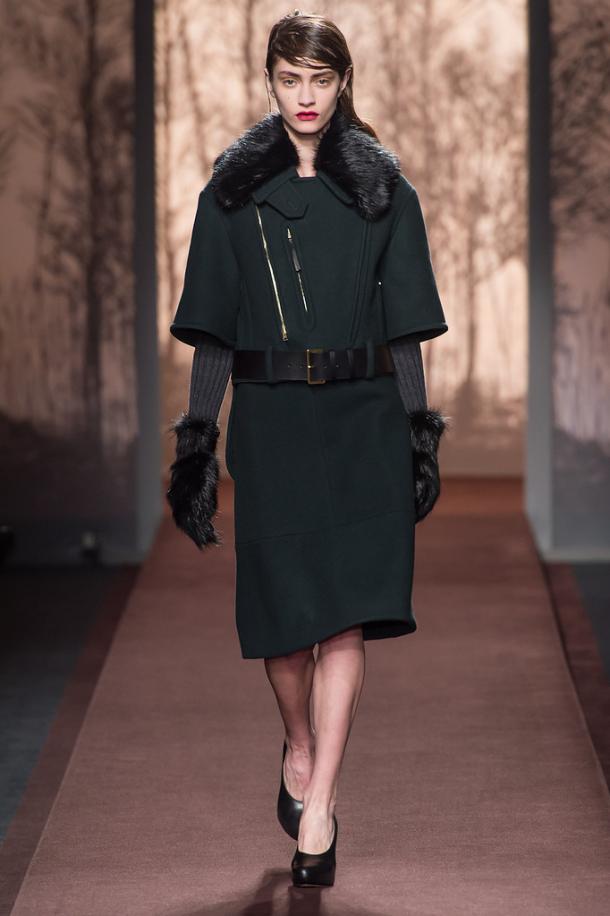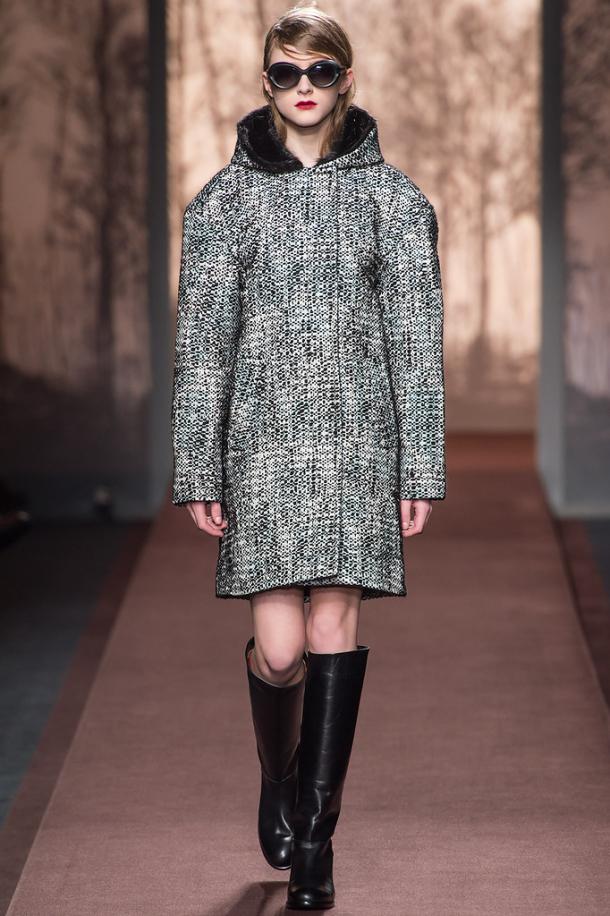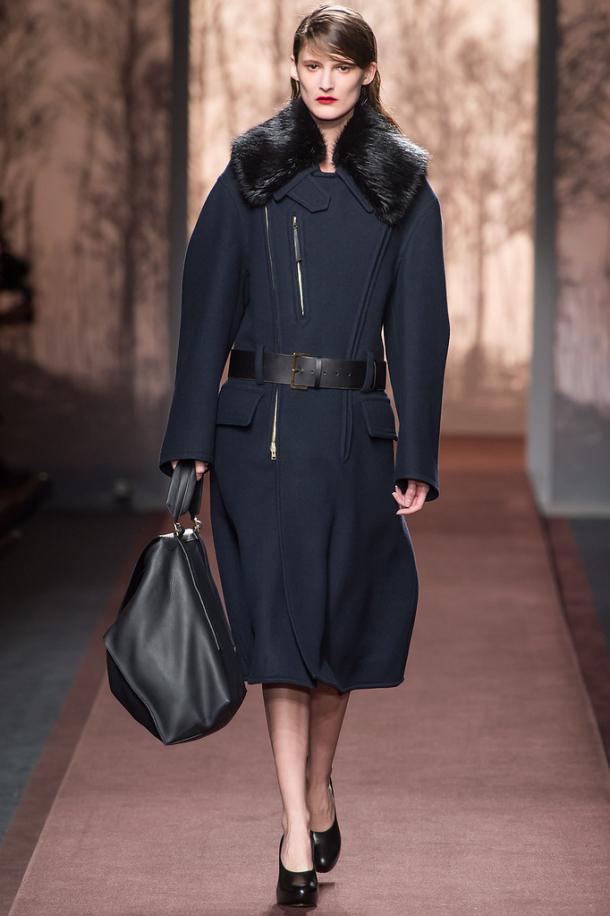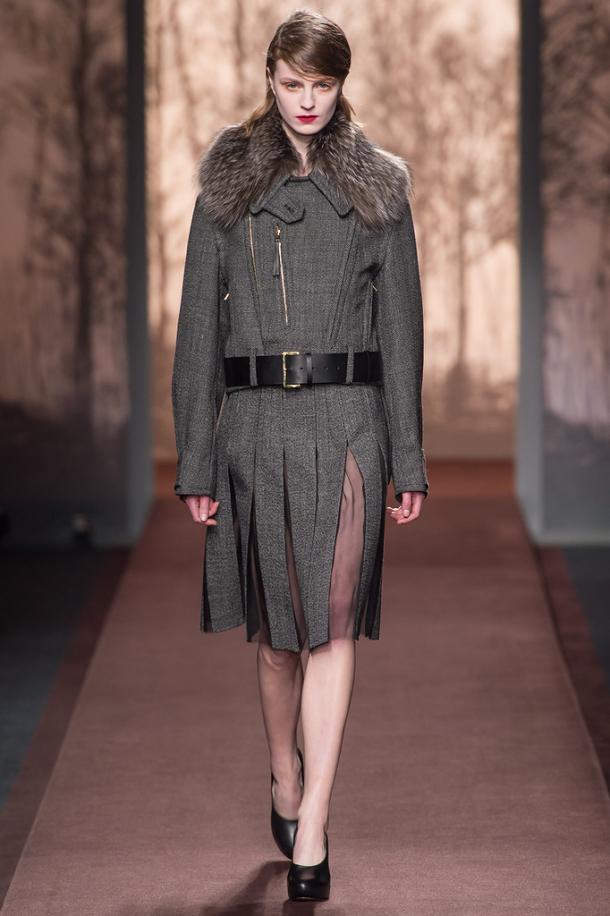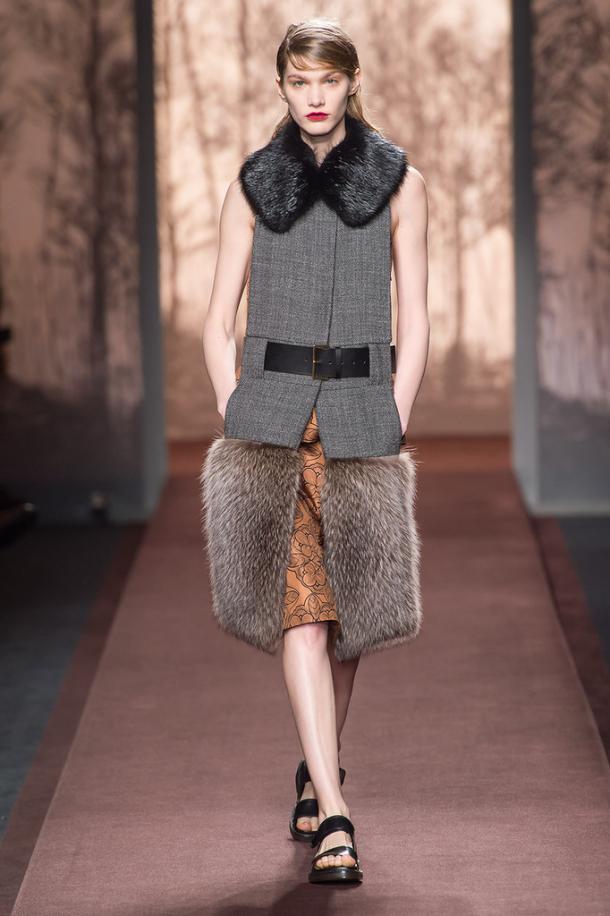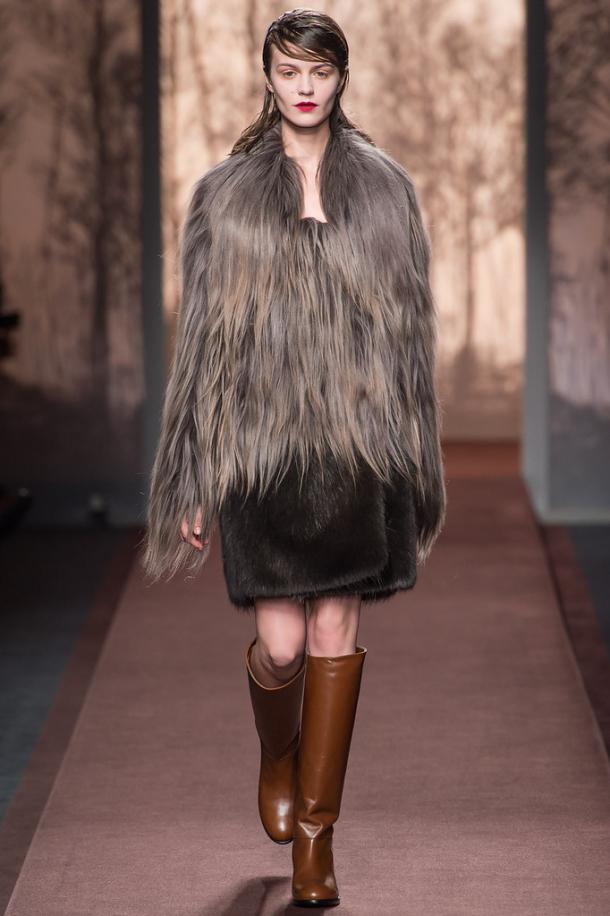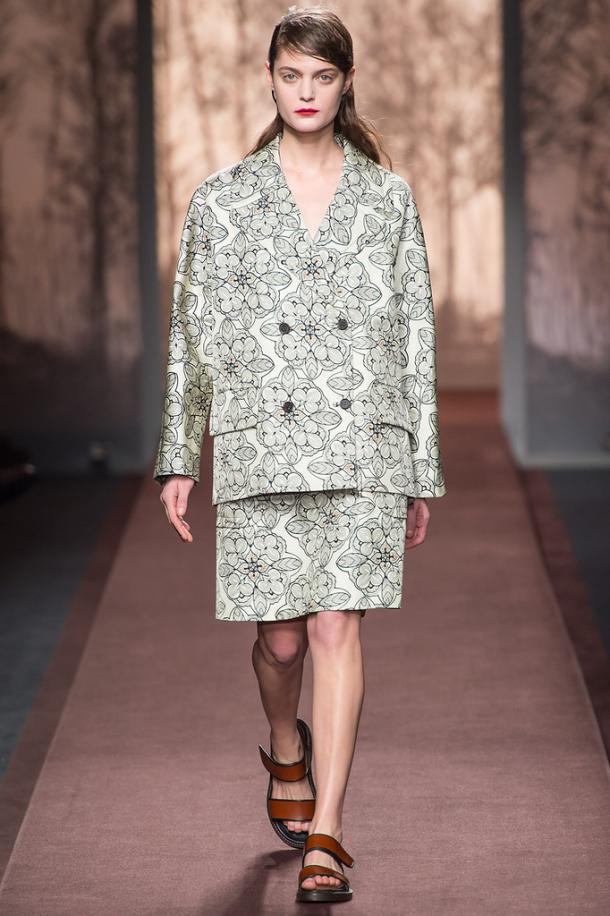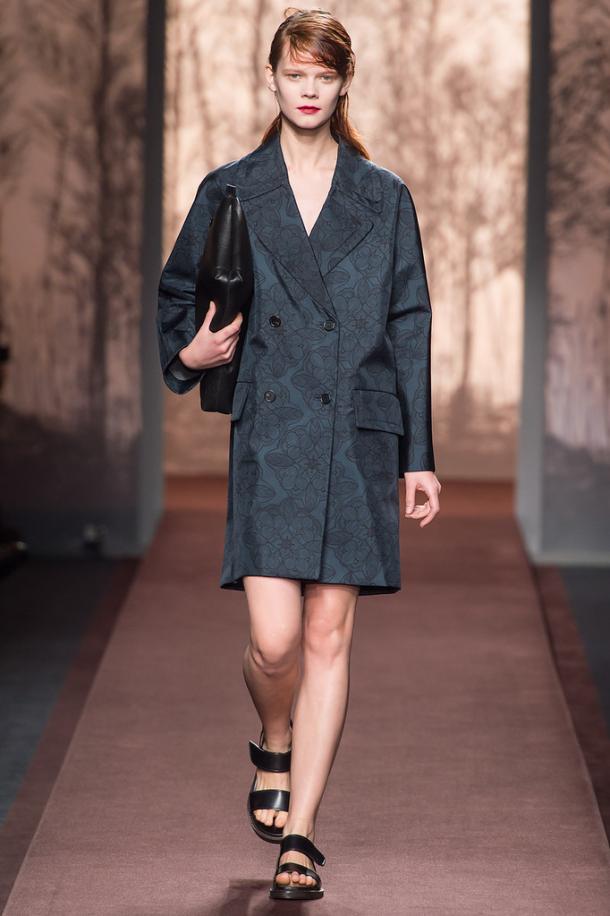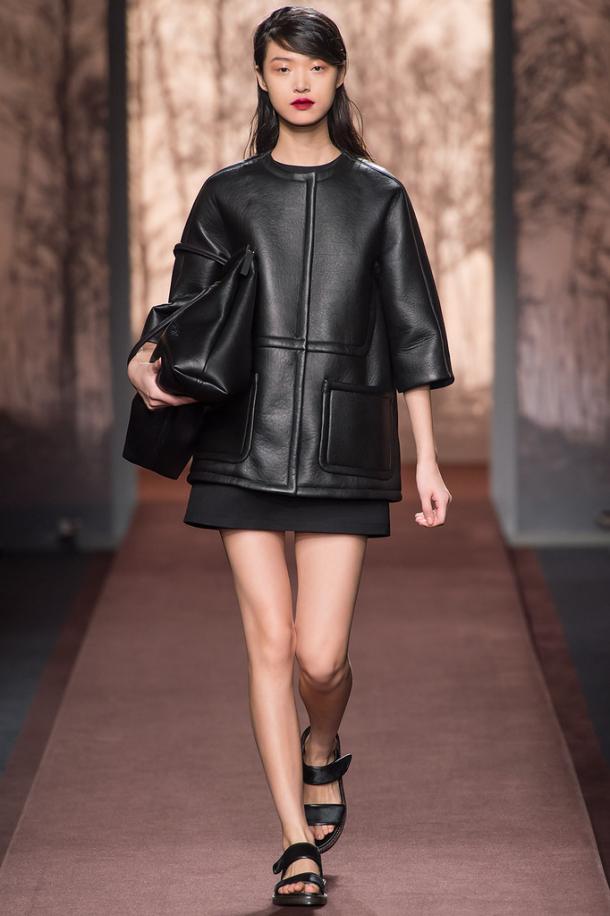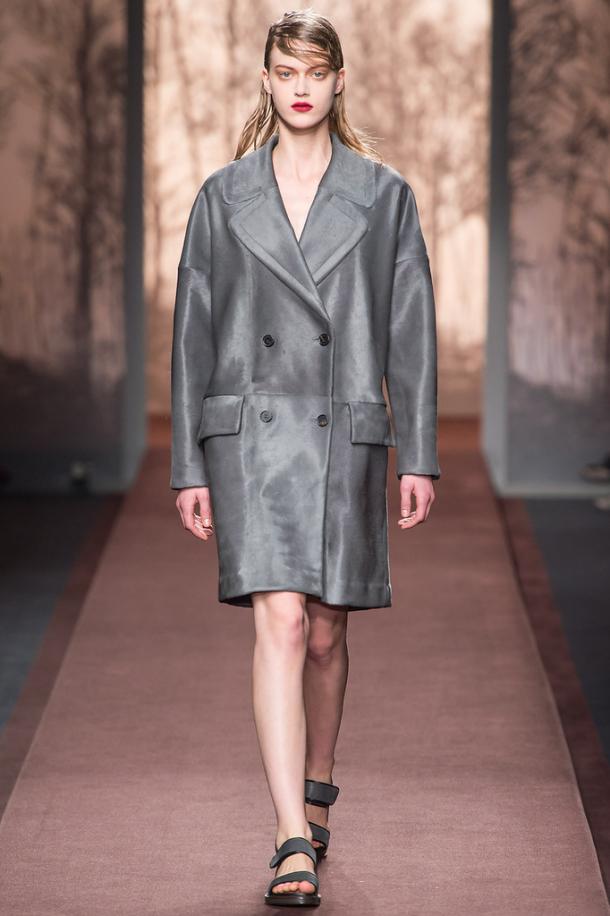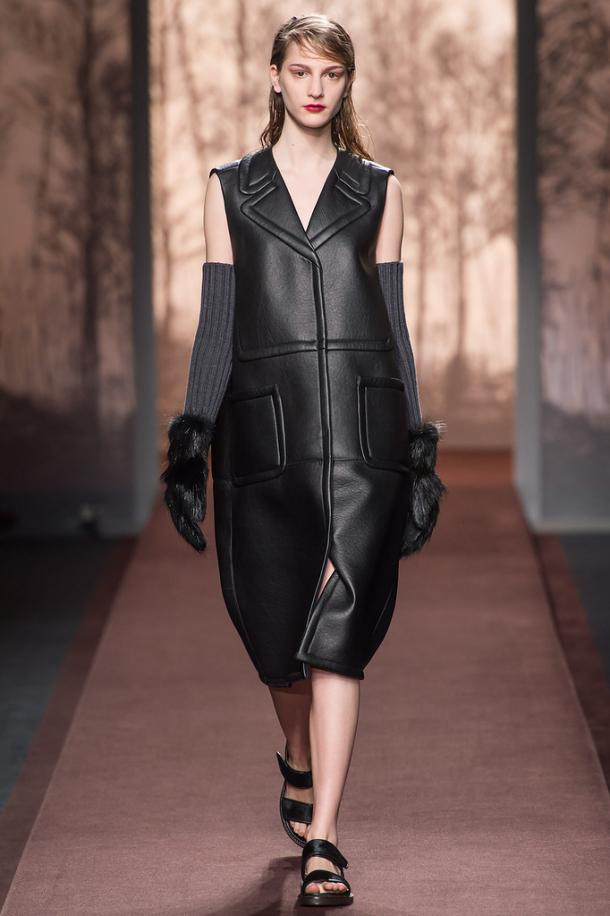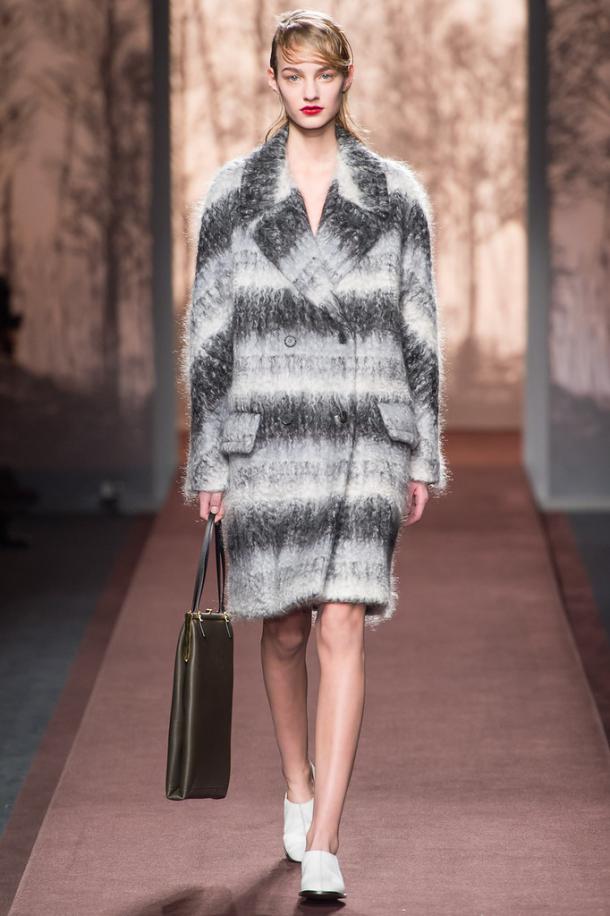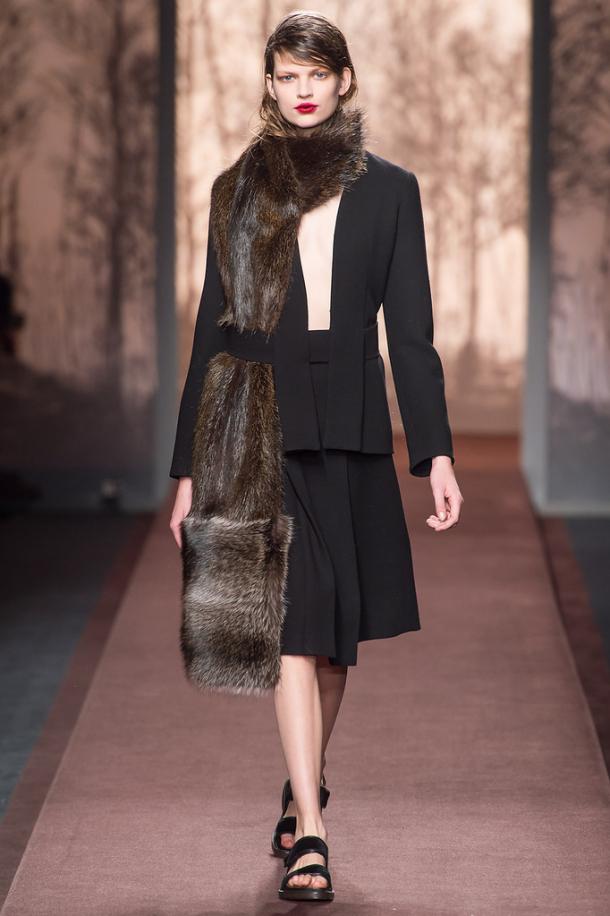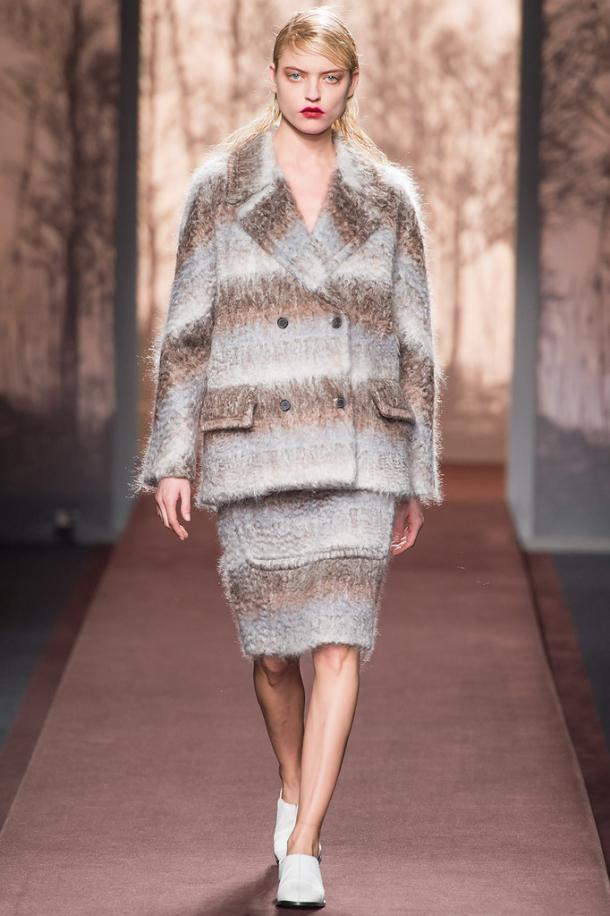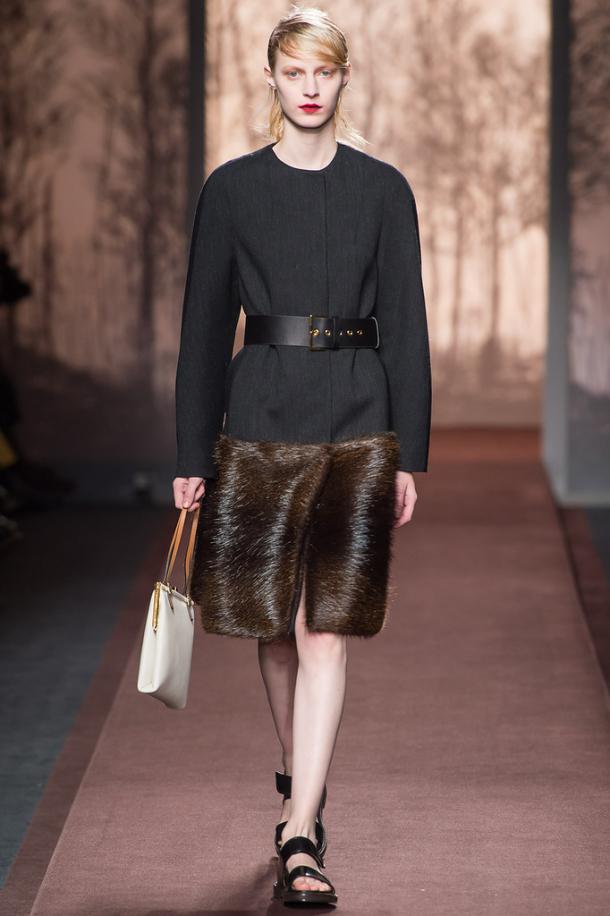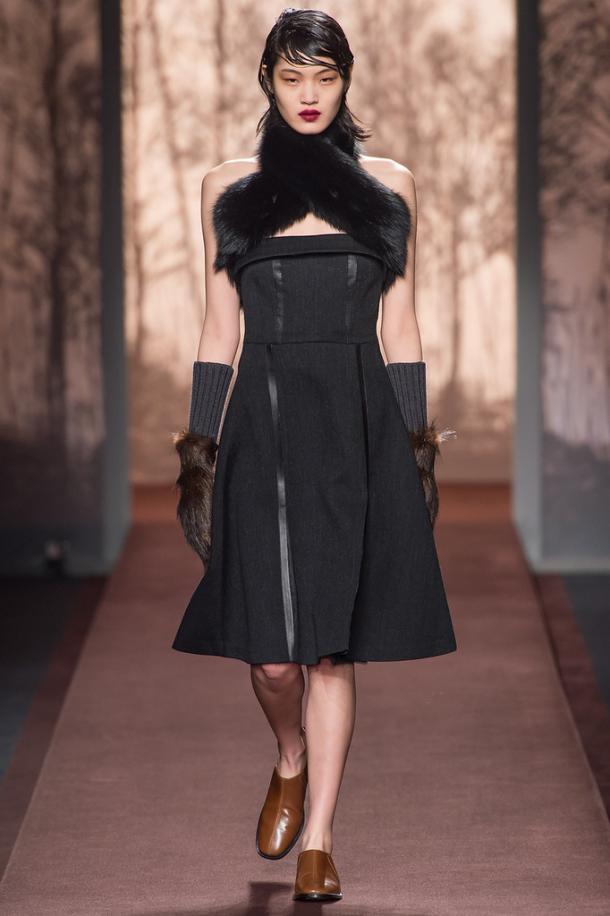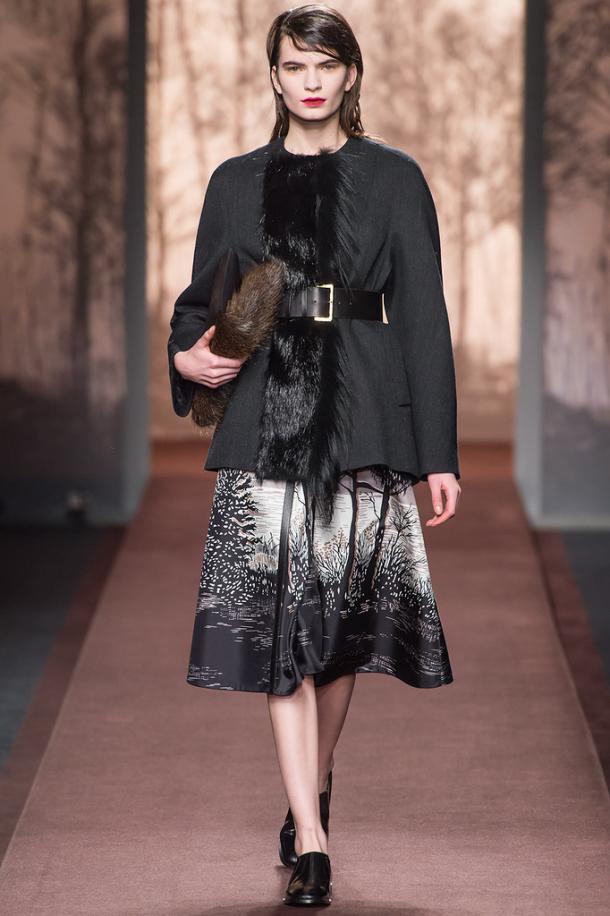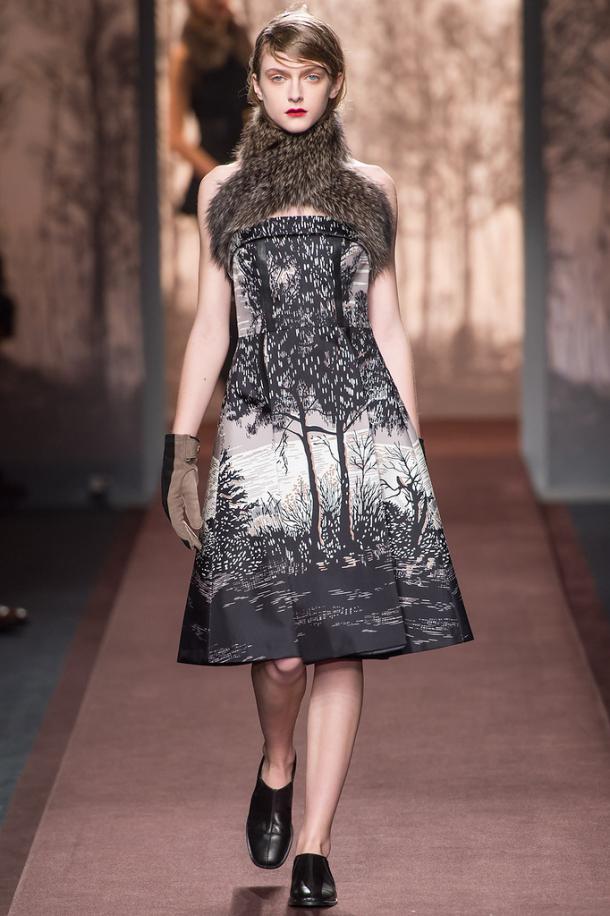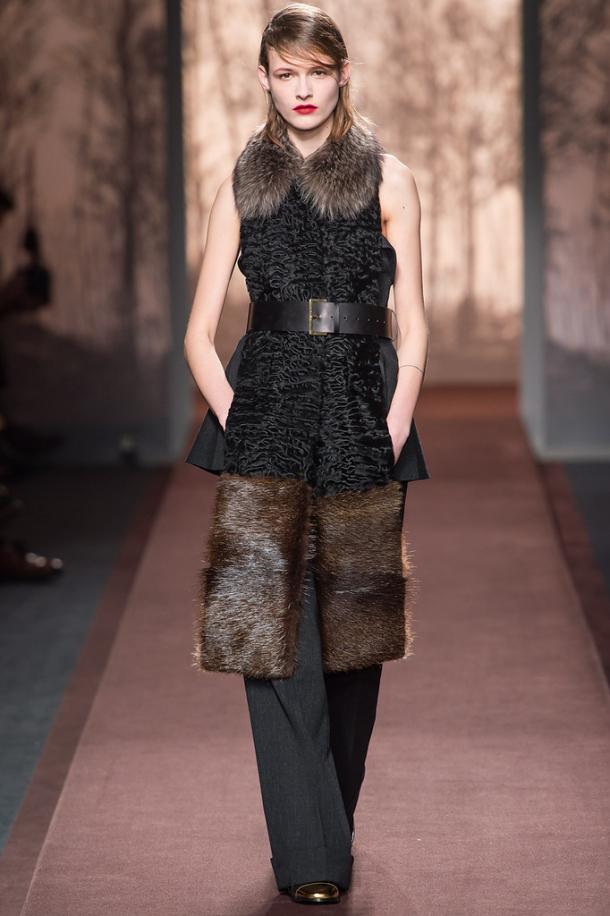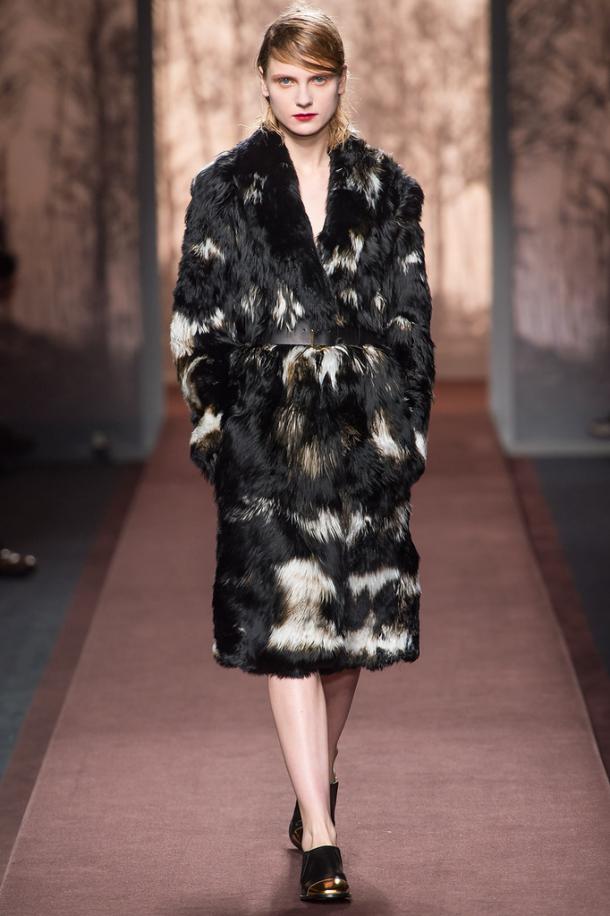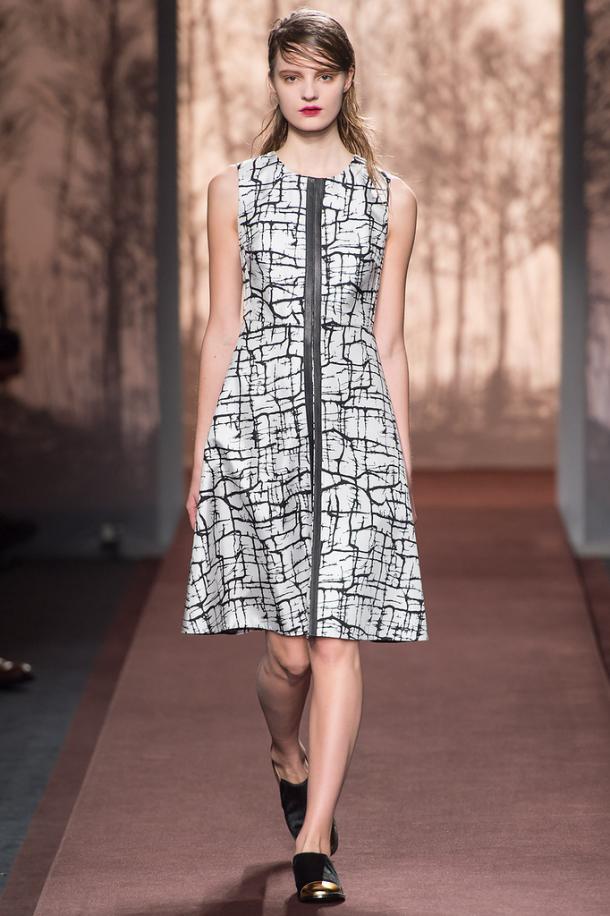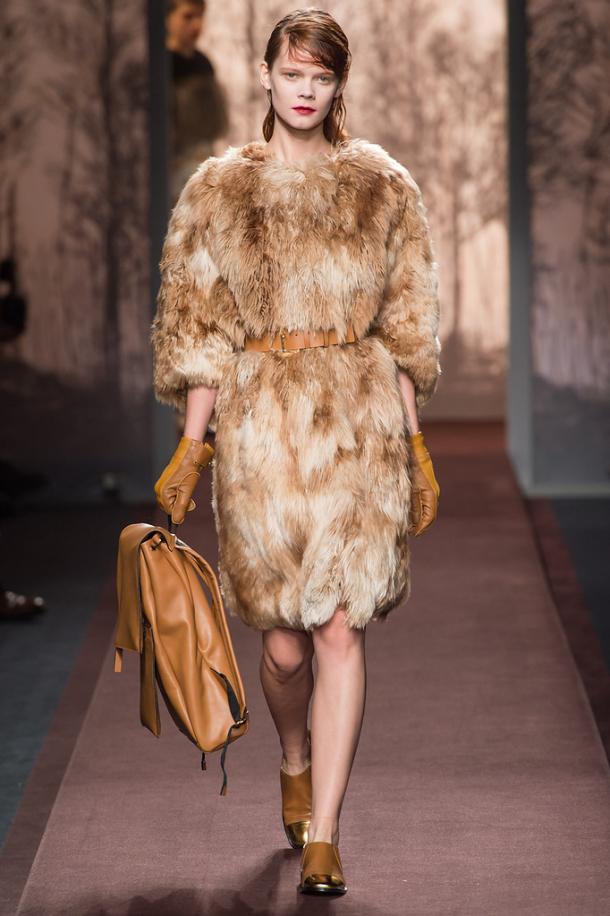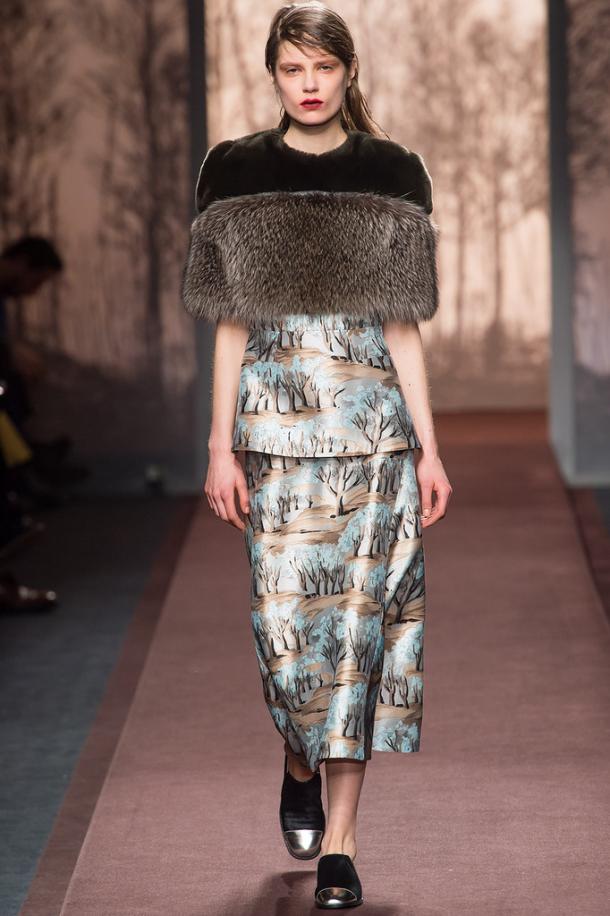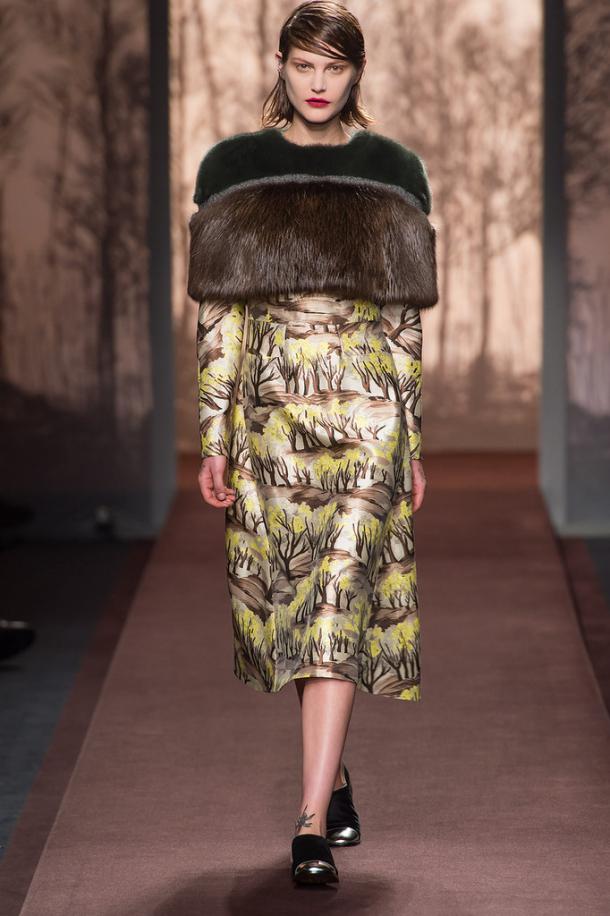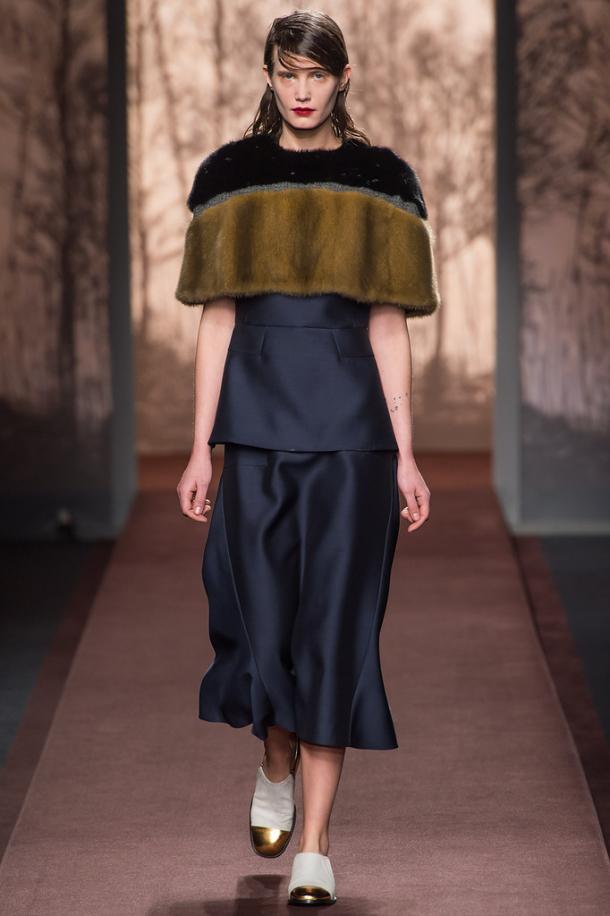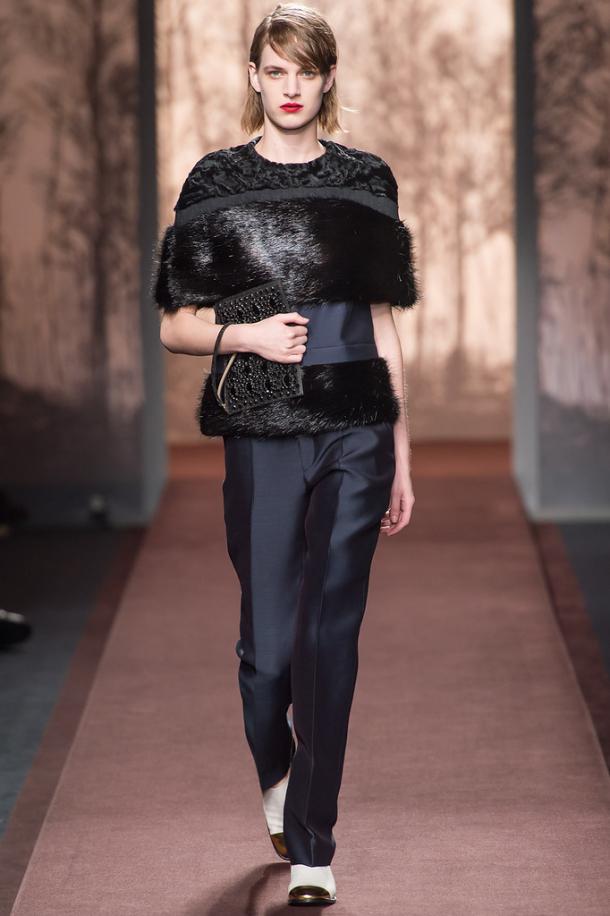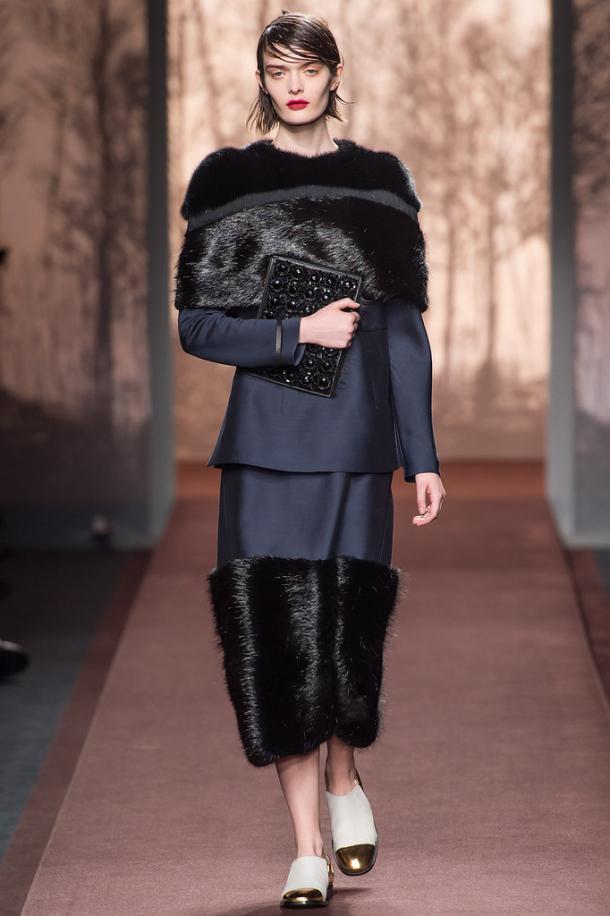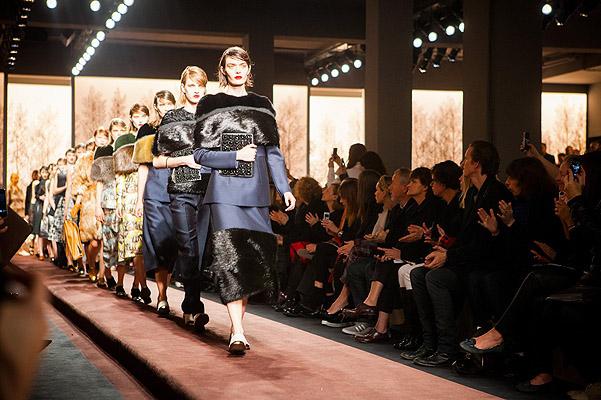 Interestingly, this time in the hall was attended by a delegation of top officials of the Russian luster among persons already familiar fashion editors from around the world.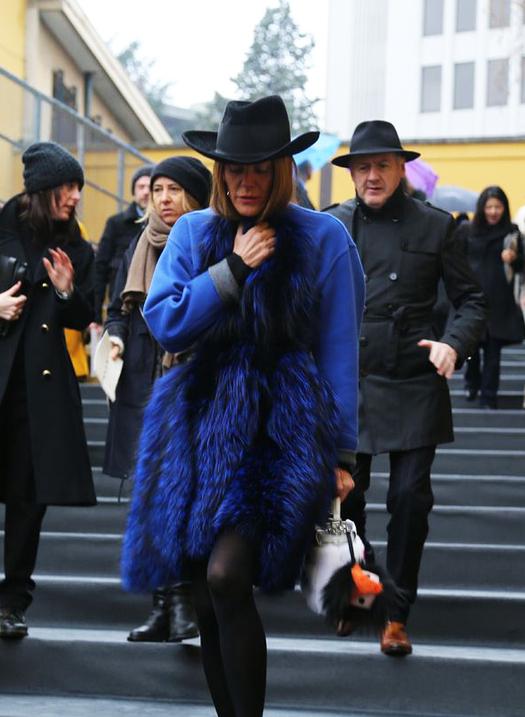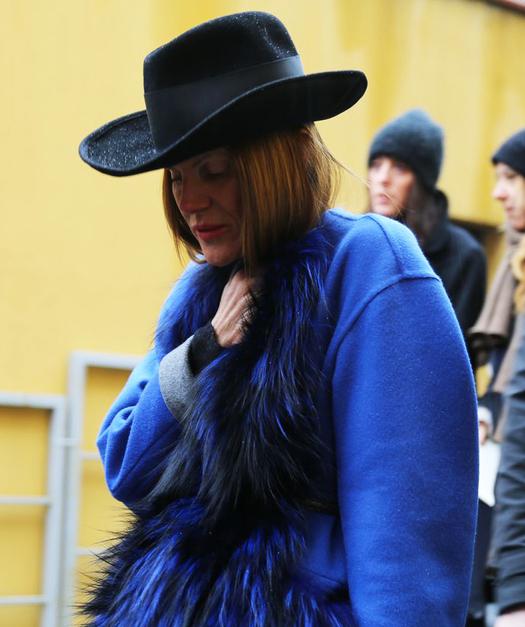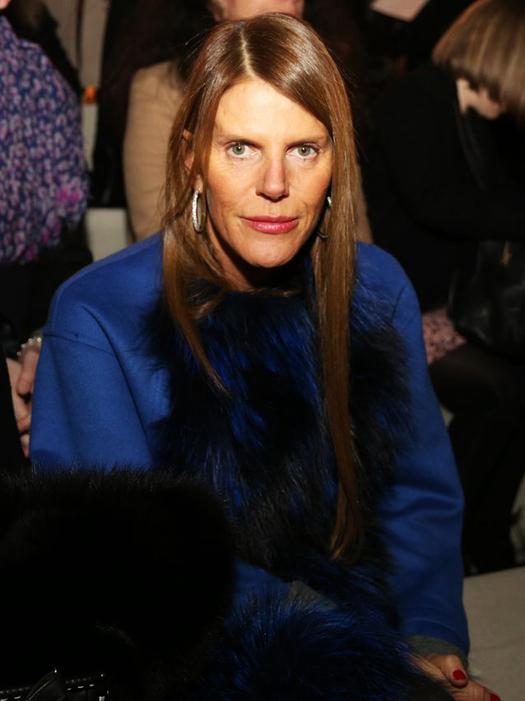 Anna Dello Russo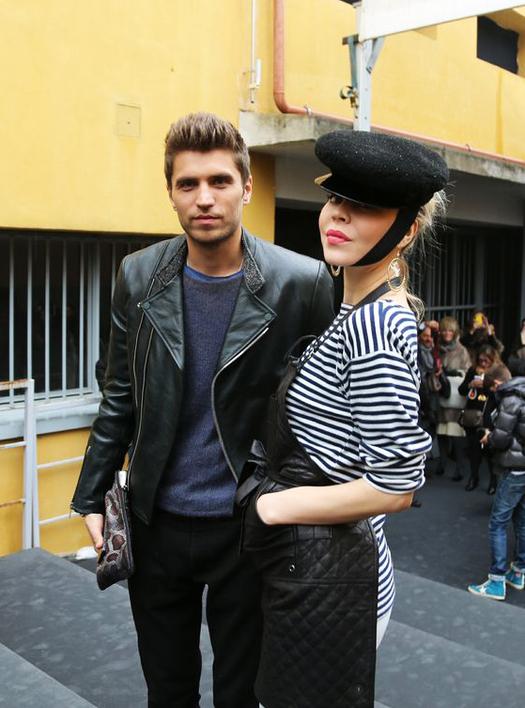 Frol Burimsky and Ulyana Sergeenko
Ulyana Sergeenko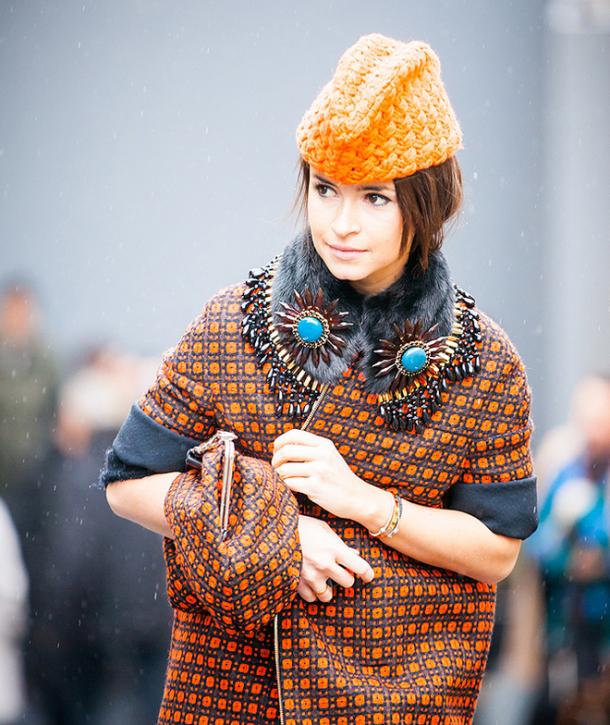 Miroslava Duma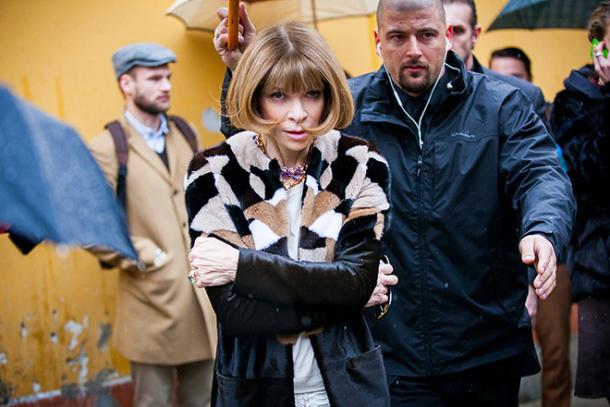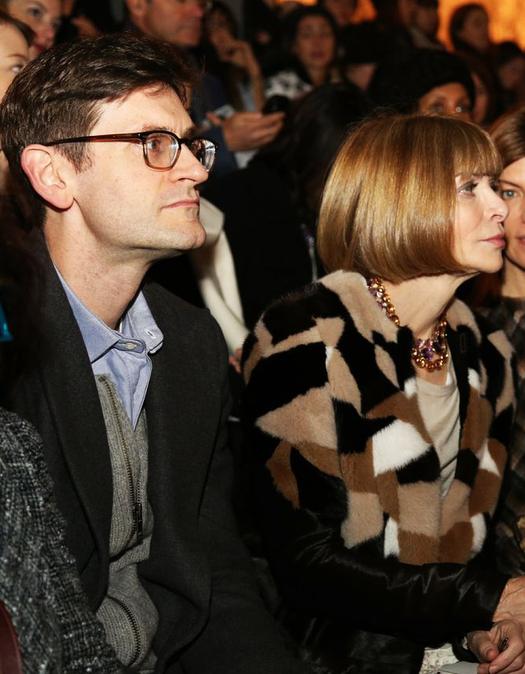 Anna Wintour
Renzo Rossi and Frank Sotstsani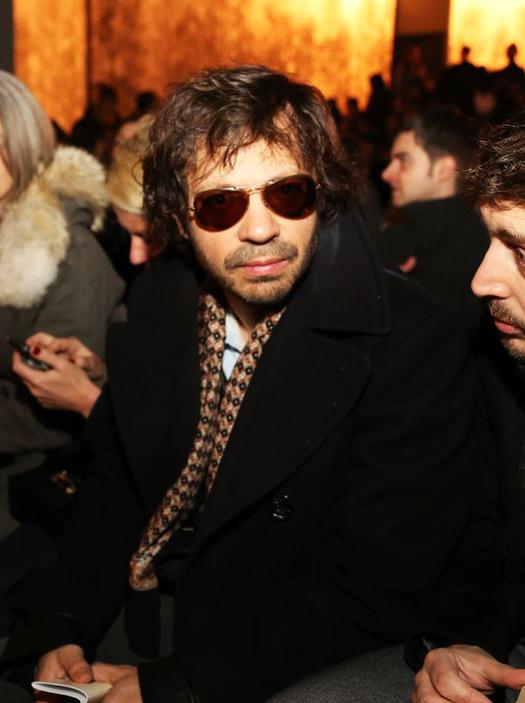 Olivier Deputy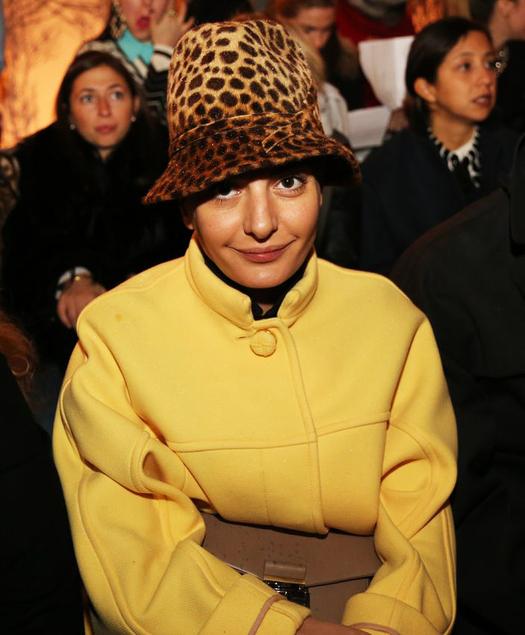 Giovanna Battaglia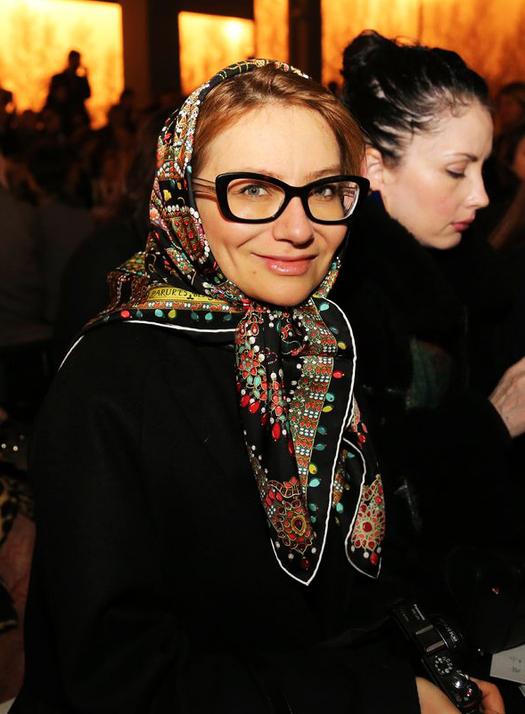 Evelina Khromtchenko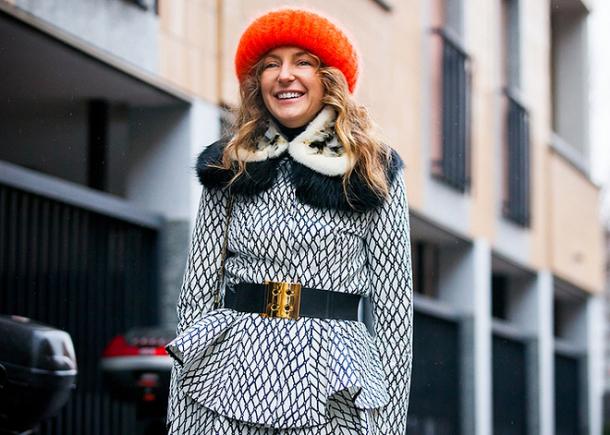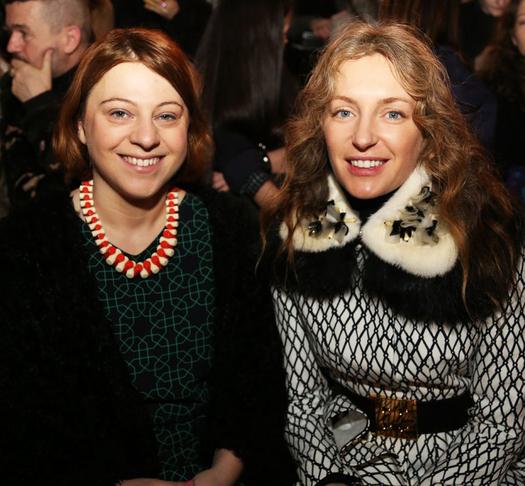 Svetlana Takkori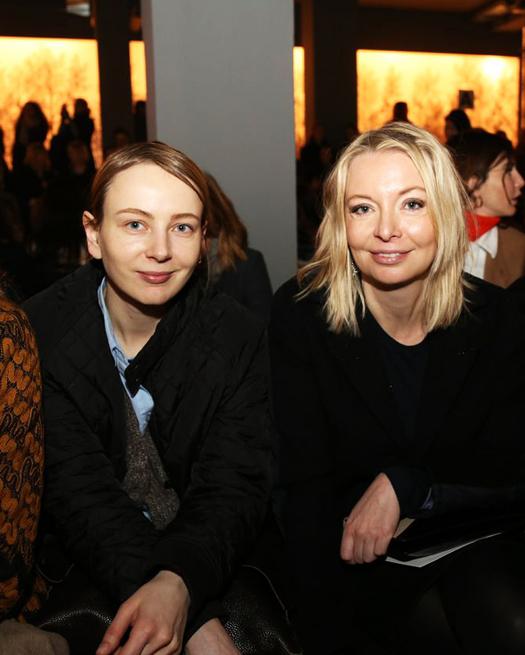 Svetlana Tanakina and Victoria Davydova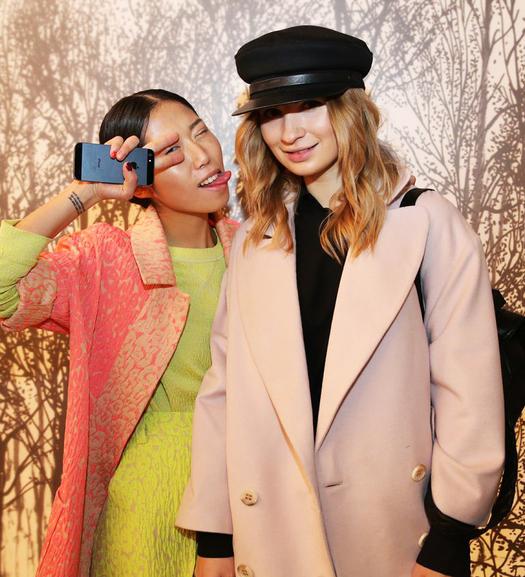 Oksana He and Mary Kolosov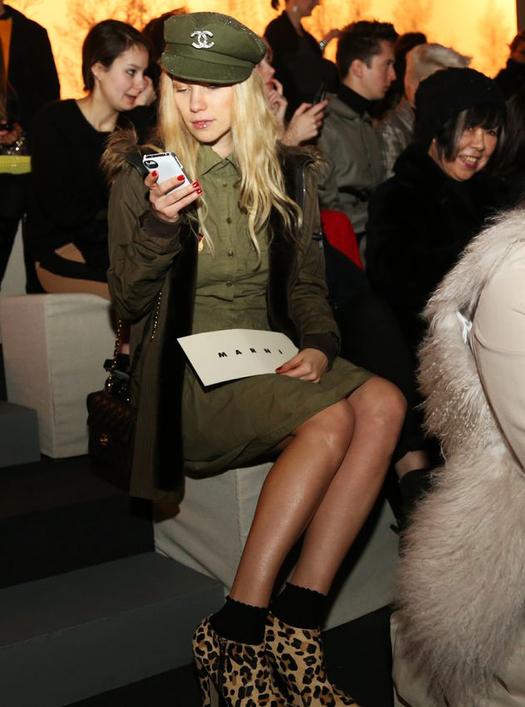 Jeanne Chamomile