The famous pop singer has seen in the "white swans" Russian Ballet dangerous rival. Elena Vaenga smashed to smithereens Anastasia Volochkova singing talent, which she has shown in the next season of the show the song "Two stars". In this project, Volochkova performs duets with the singer Method Bujor (to be honest, the first time I hear that name). During a concert in Voronezh, in between songs, Vaenga communicate with fans in the audience. Hooked it the current situation of domestic singing show projects. Thus, the singer's hit "I Do" has complained that the draft "Voice" flooded with talented performers, but Volochkova have to listen ...
"But we look at the singing Volochkova. Have you seen it? Or am I a fool in the country? Let me Nastya offended. She's a great dancer - it is clear that I am Batman will not do. Do you know who these penguins? Penguins - a swallow who eat after six. It's about me. I am close to ... Nastya a penguin. But where do you sing, girl? »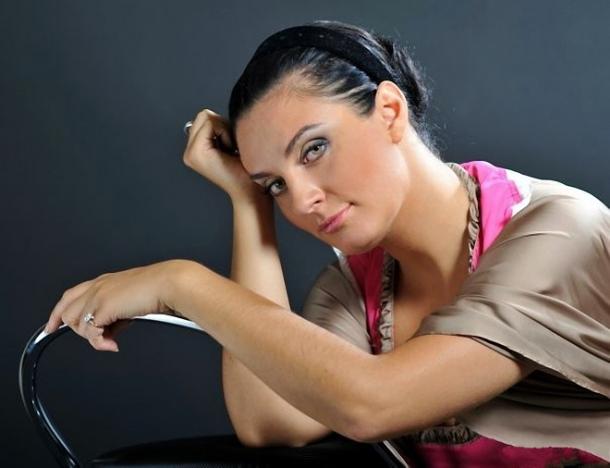 Vaenga: well, where you sing, girl!
Song performed Volochkova and Bujor from "Seventeen Moments of Spring". This ad
Heard Is Volochkova criticism Vaenga or not, oddly enough, shortly after the show Elena Voronezh Anastasia wrote in his Twitter unequivocal message
I will likely go out of the project ... T.K.bez understanding and support duo, no ... And you see it.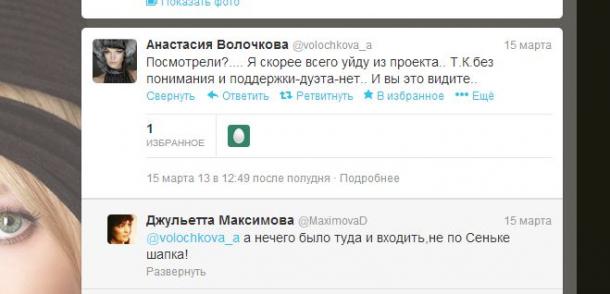 That's so - it would be understood to Volochkova tucked in his belt Zykina with Caballe