Continuing the theme of the fashion season SS14, today - a detailed review of the following three trends coming spring. Bright logos, delicate pastel colors and beach mood help create a stylish and vibrant look this spring. Fashion shows of famous brands, examples of stars that are already being followed by the new fashion, training videos and valuable advice from ASOS help us.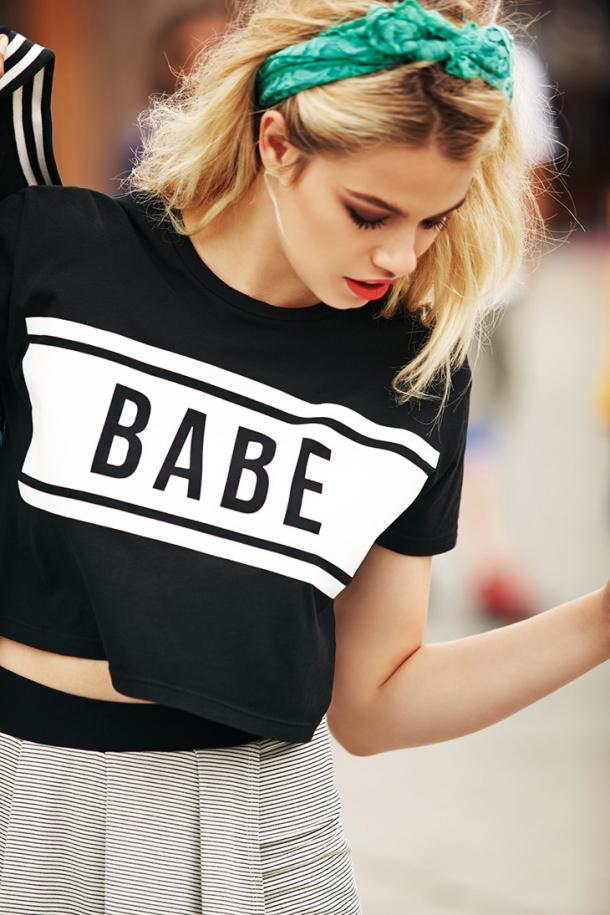 1. Logomaniya - bold and bright solution for fashionistas who are not afraid to experiment.
Catchy logos of famous brands in the style of the 90's, bold lettering and slogans - the most striking trend for spring-summer 2014. Here and ode to well-known brands, companies, and a caricature of promotional products, and interesting inscriptions, and cellophane-packaged motives. Looks exotic, sometimes strange ... but very interesting! This spring will be held under the motto "Logos is never too much!" And the brighter and more this is the logo - the more fashionable will.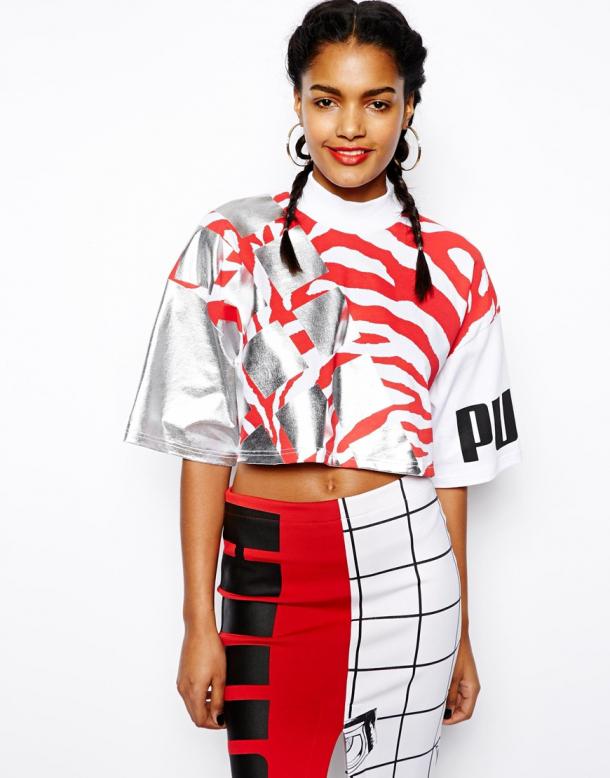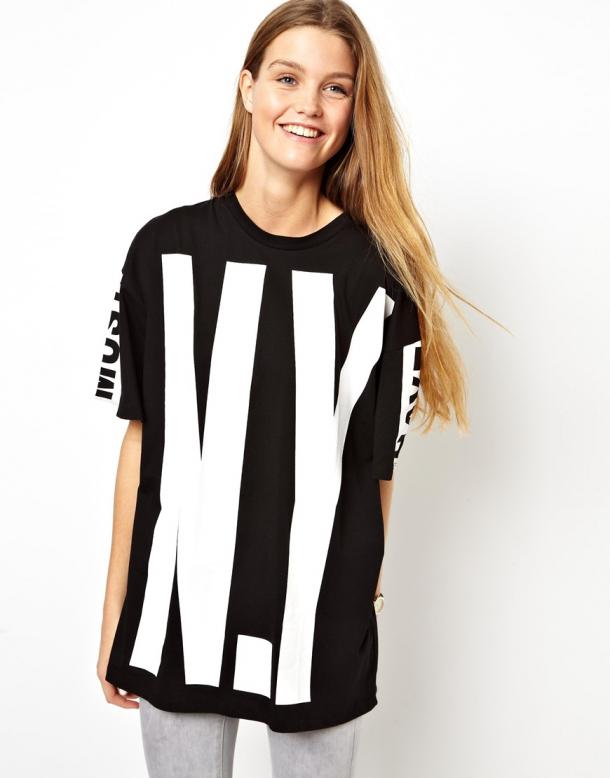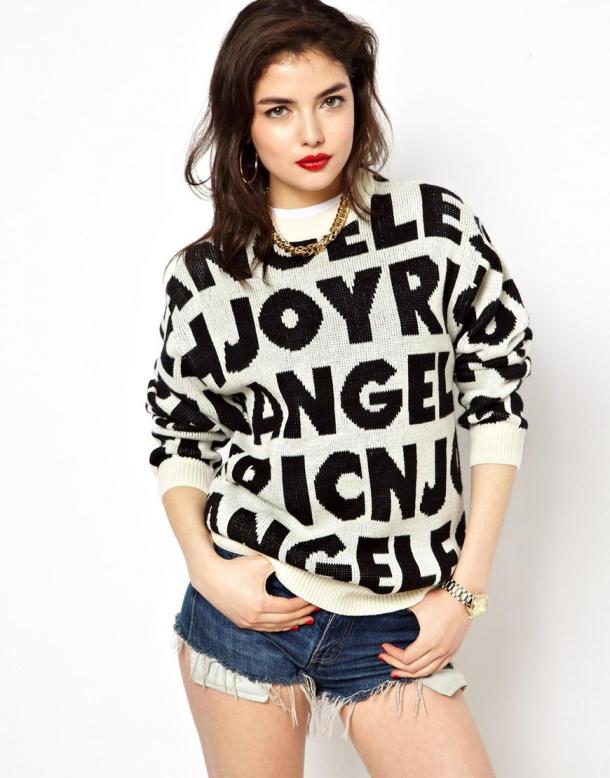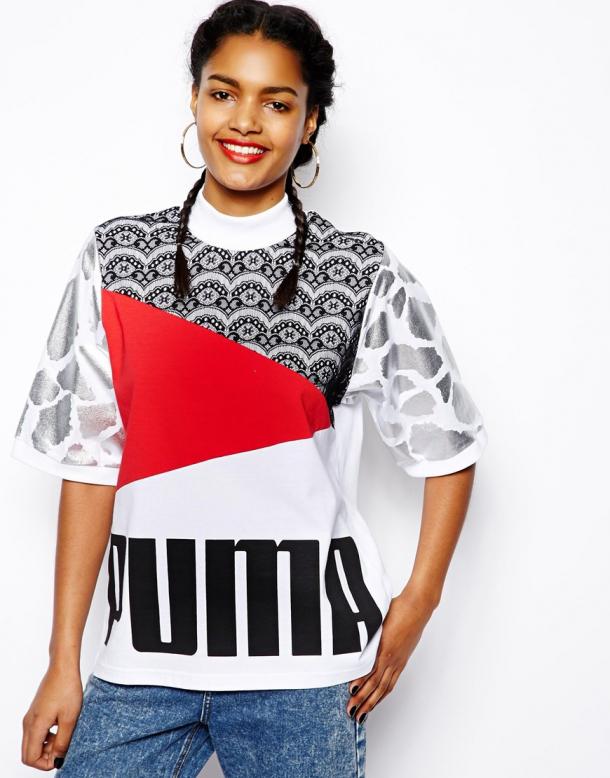 And this inscription has become a real hit of the coming season.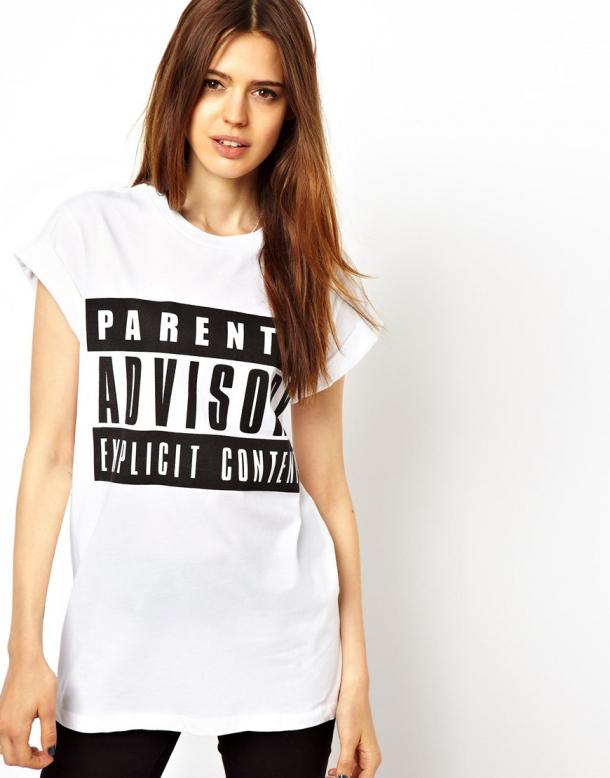 The roots of popularity - a new collection from Alexander Wang.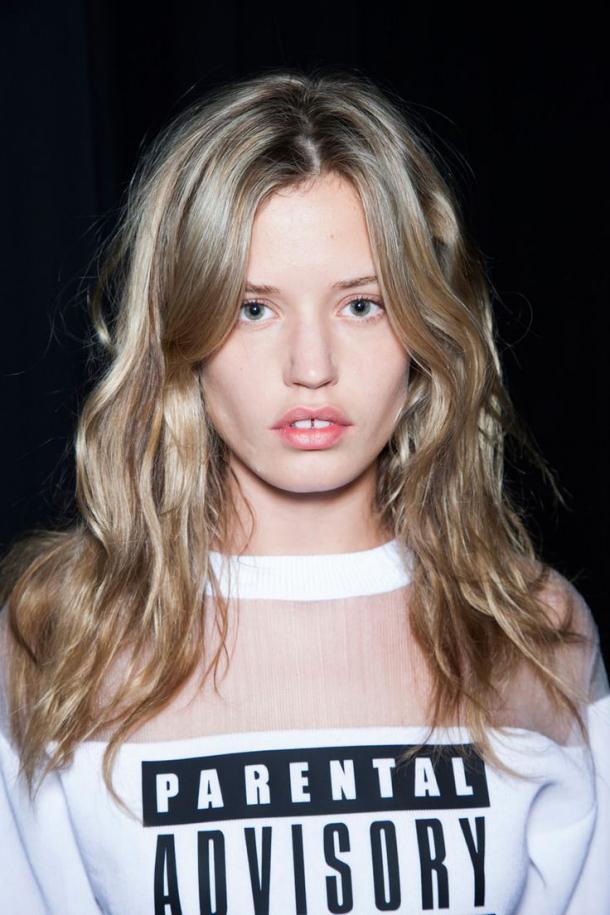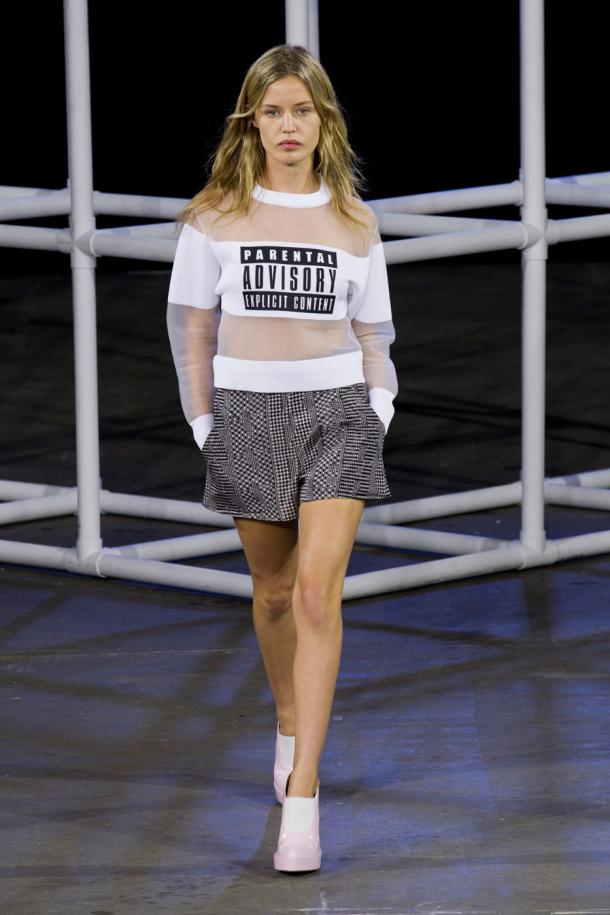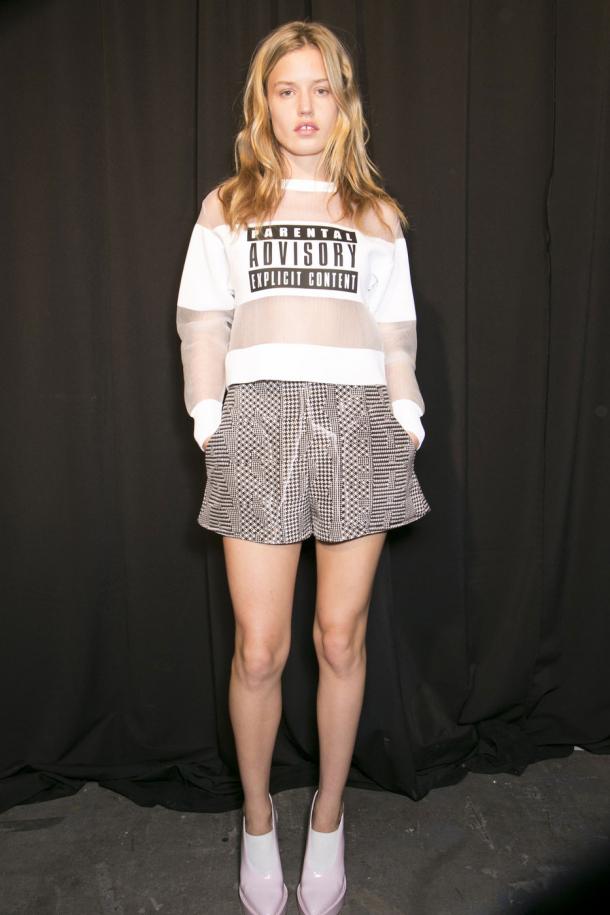 And here, by the way, and a new collection in person: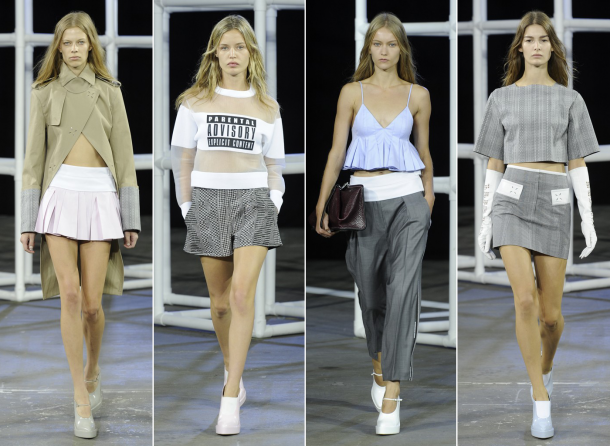 That is now the diversity and "censorship" blouse everywhere in the forefront.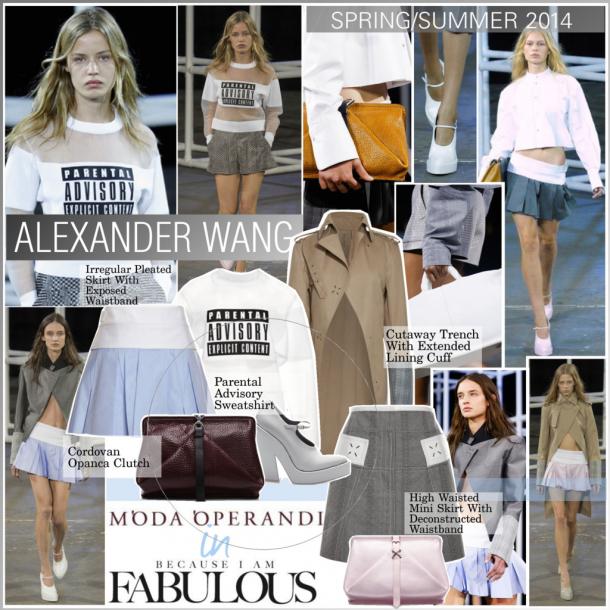 Interesting idea for manicure. Inscriptions everywhere, nails - is no exception.
Bright spring combination: svitshot + skirt. Well beaten in the spring collection from Christopher Kane. + Already remarkable floral motifs.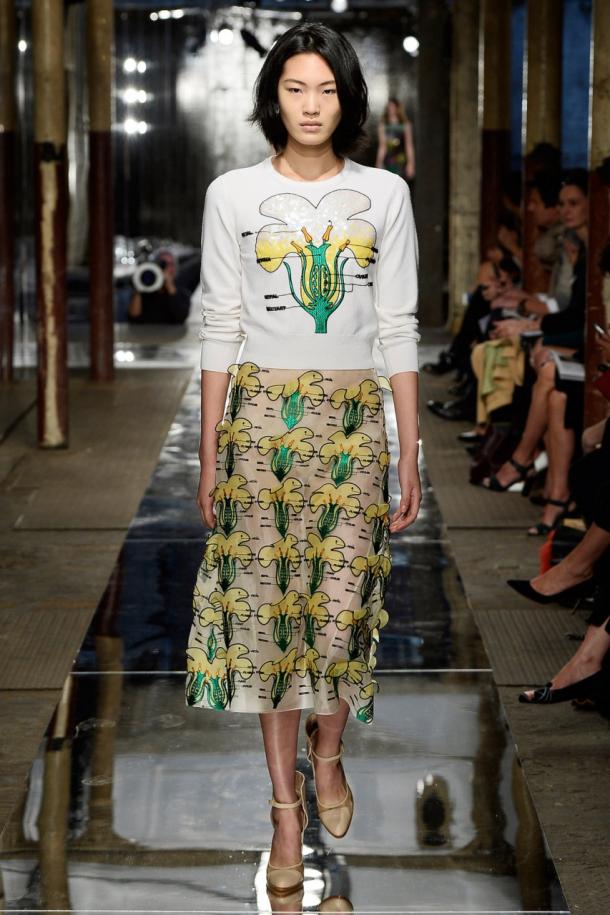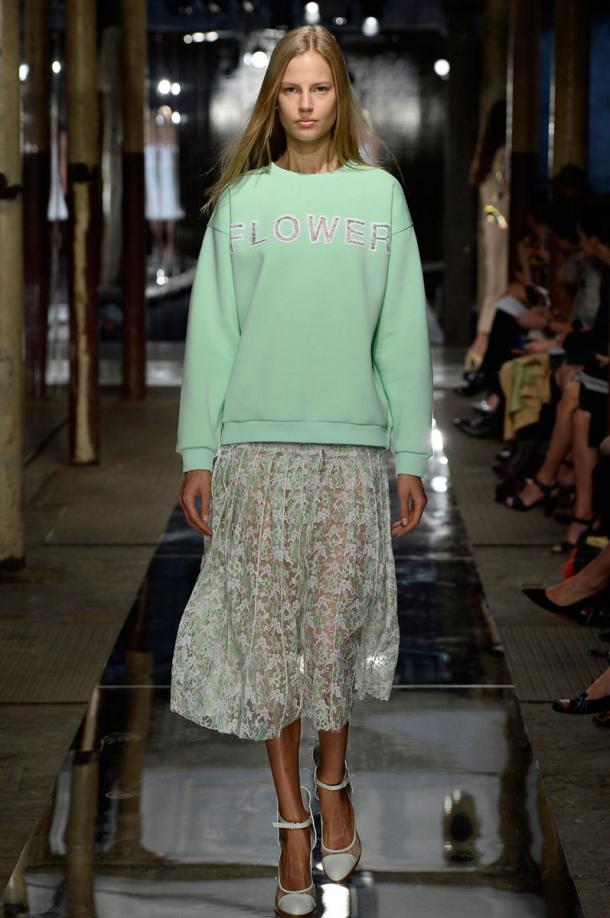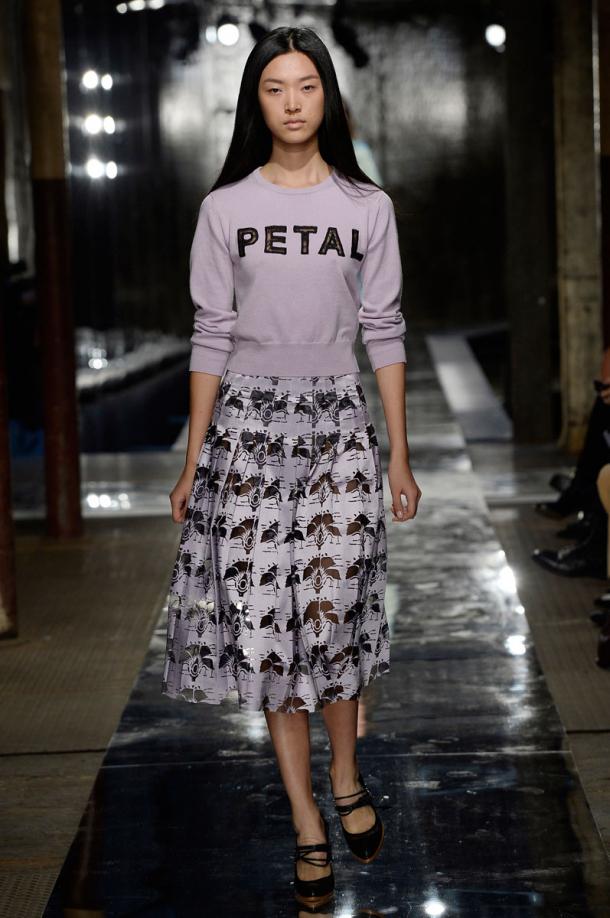 More extravagance and an ode to Coke by Ashish + packages that cause involuntary association with the trash. But for an evening walk to the garbage can girls look too smart. And hats are worth!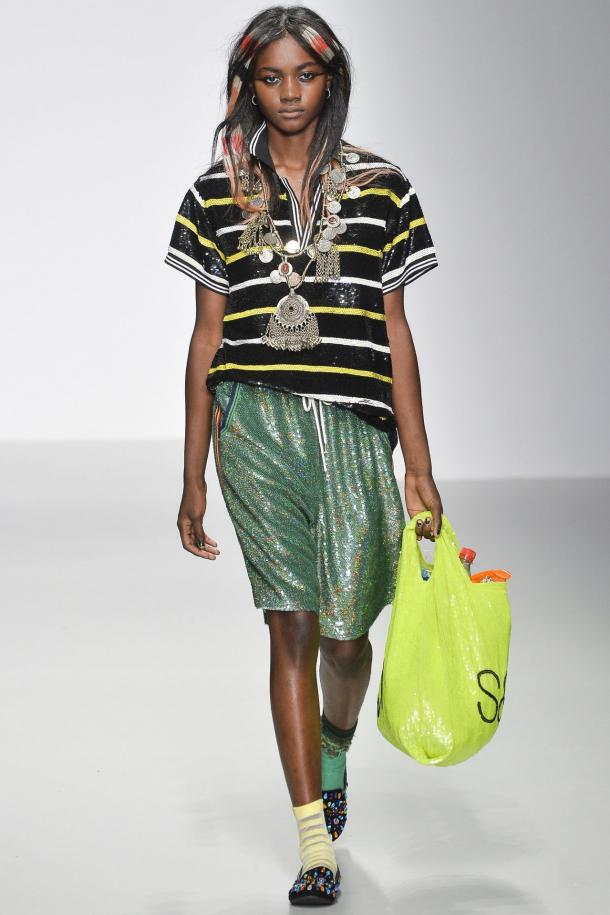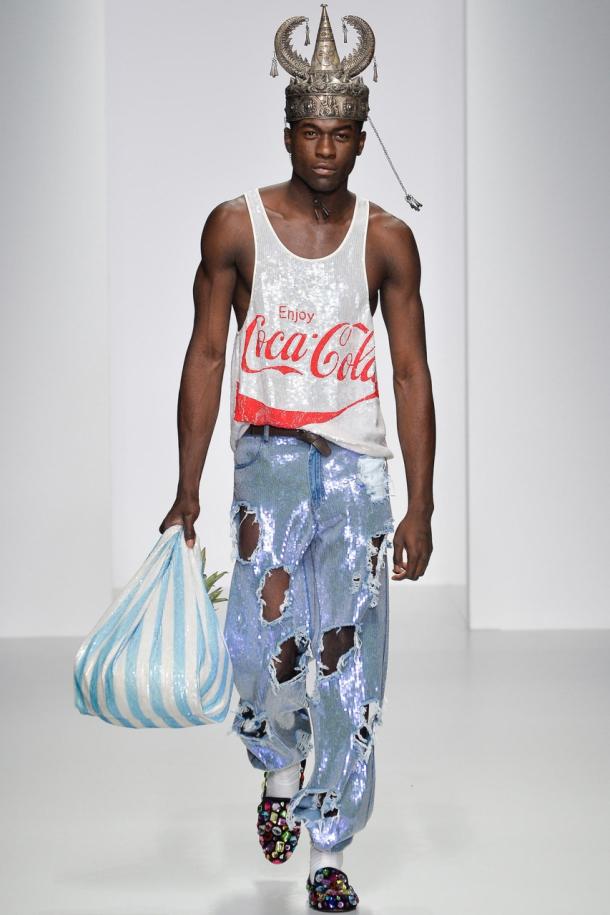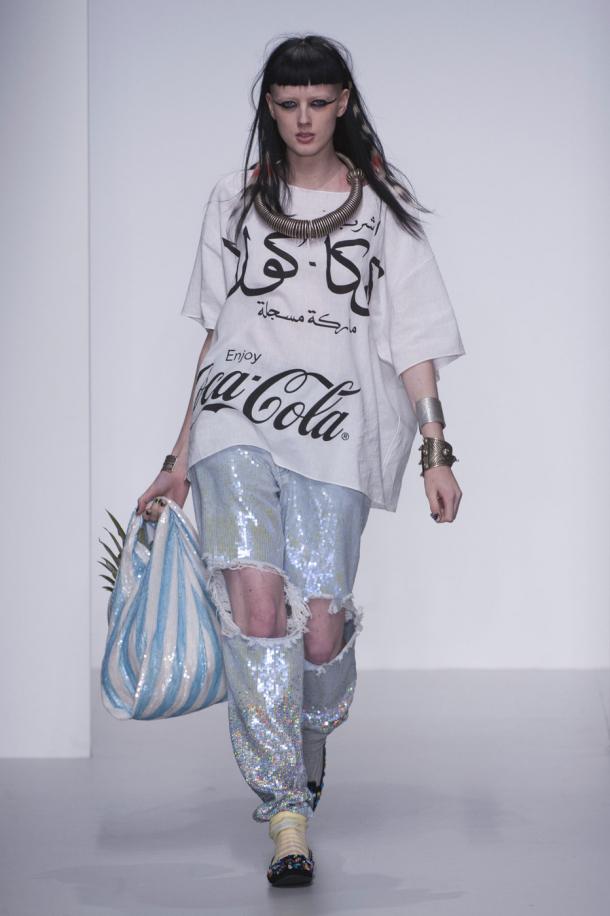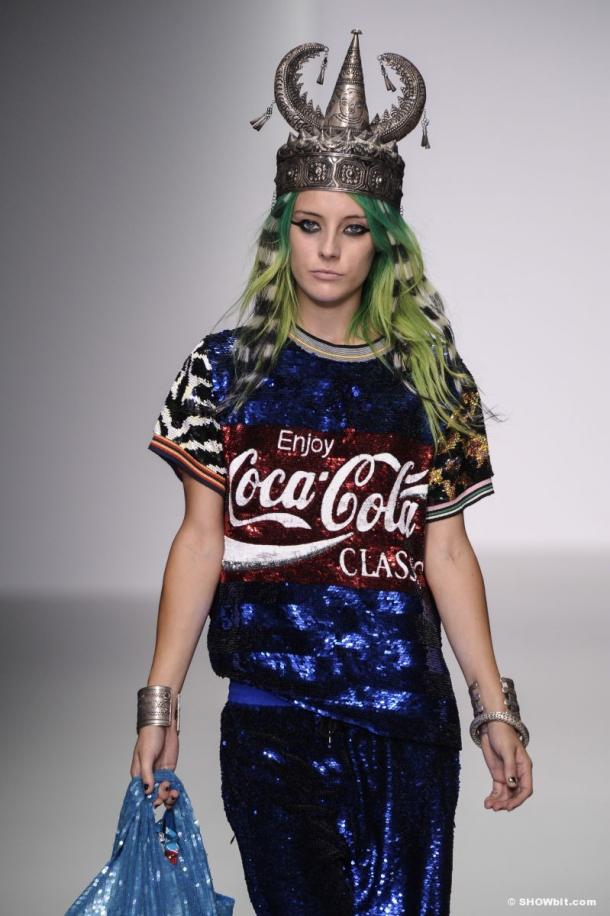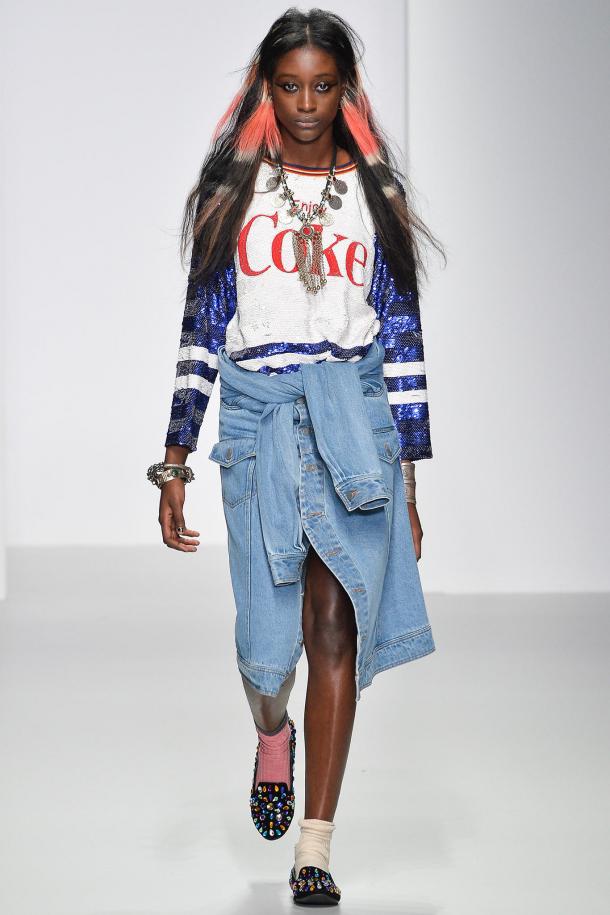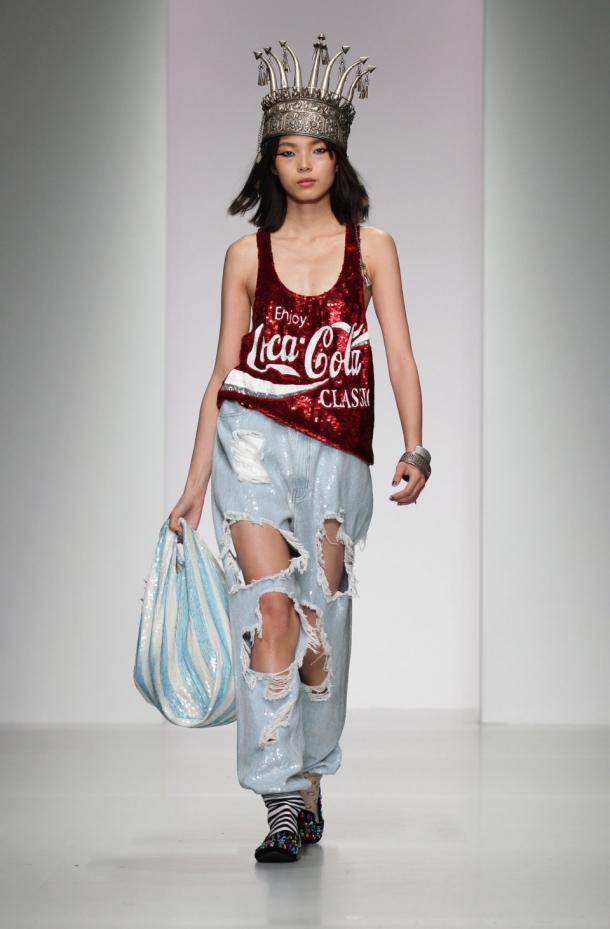 Little hint of ASOS: wear logomaniyu correctly.
Pixie Geldof is developing a new trend.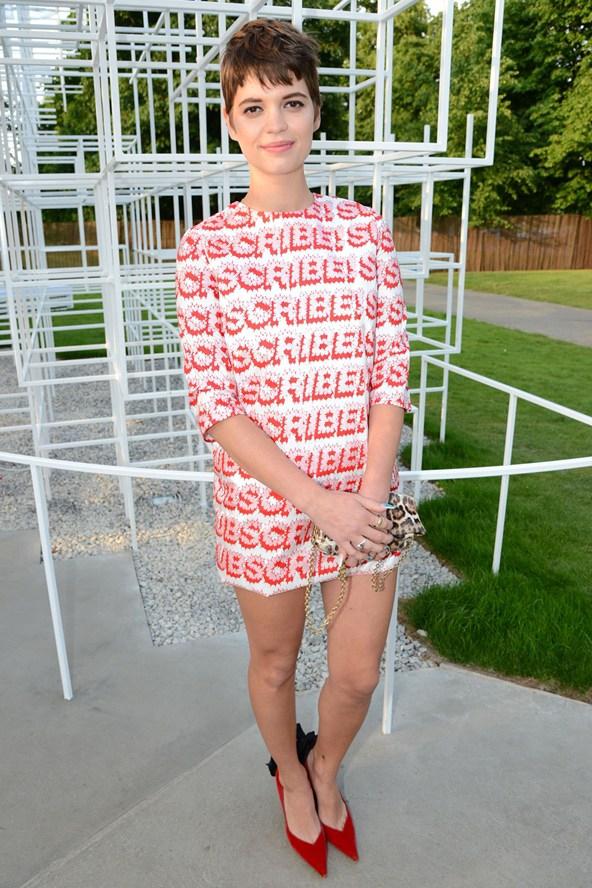 Not exactly new, and triumphantly returned. Logomaniya not a new word in fashion, you just have to remember a delightful letter outfit Rudi Gernreich in 1968.
Many believe that this autfit inspired spring collection for DKNY: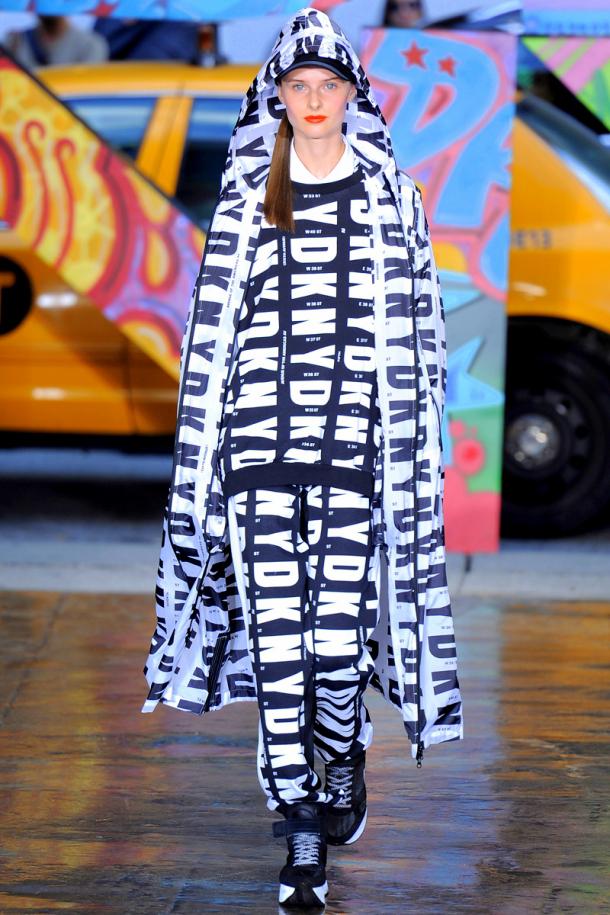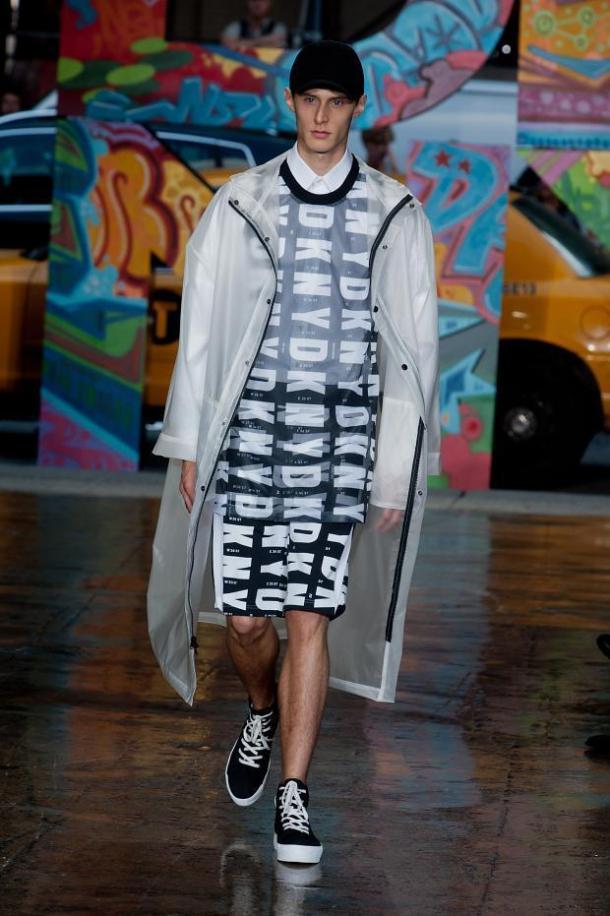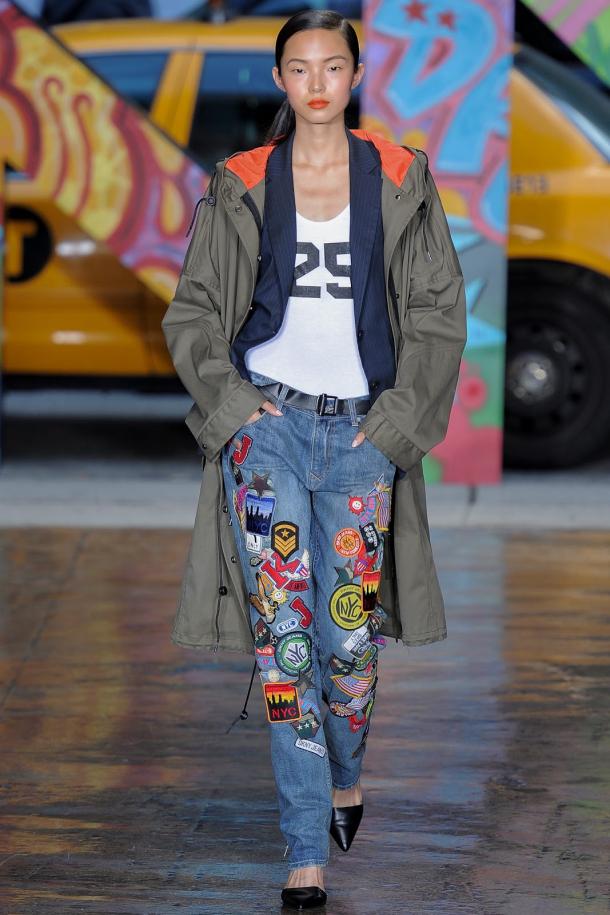 2. Delicate pastel
About pastel shades have not said enough, even too much. After all, in fact, as you can talk about them - it's time to buy and wear. Meet the pastel colors, soft textures and monoluki peach, mint and lilac shades on the catwalks and the streets of the world.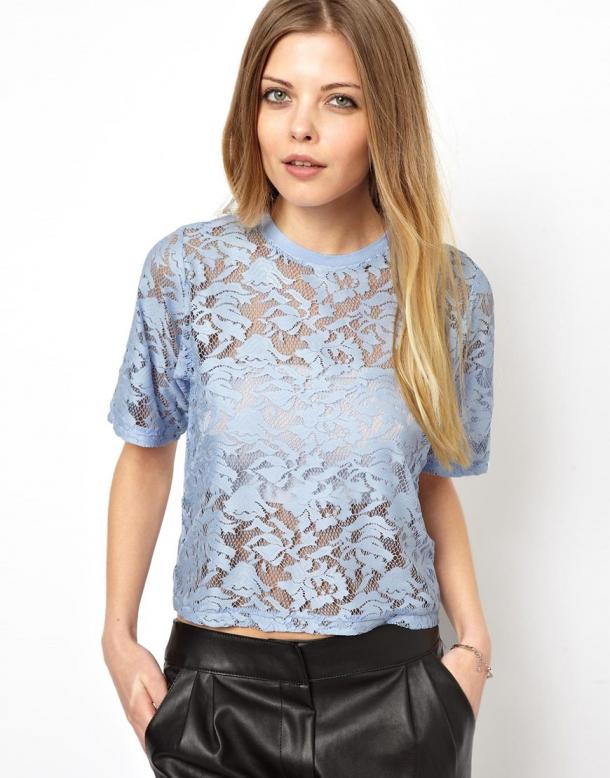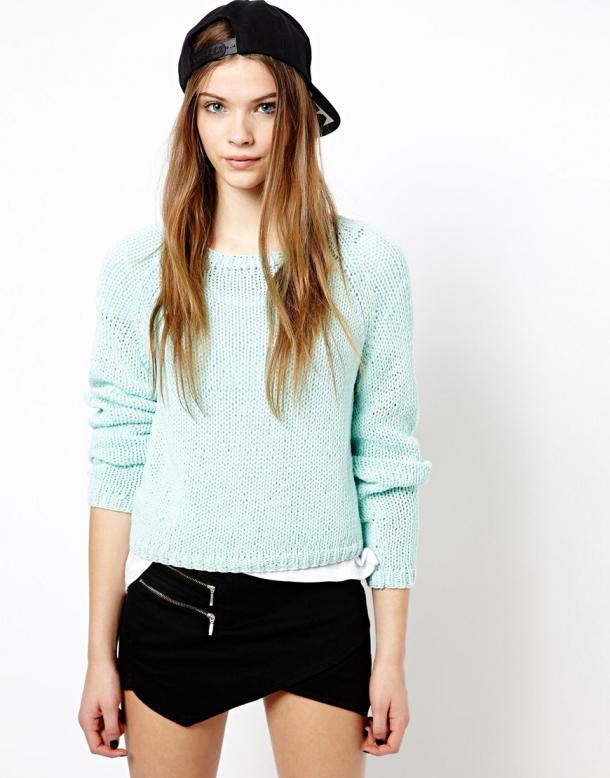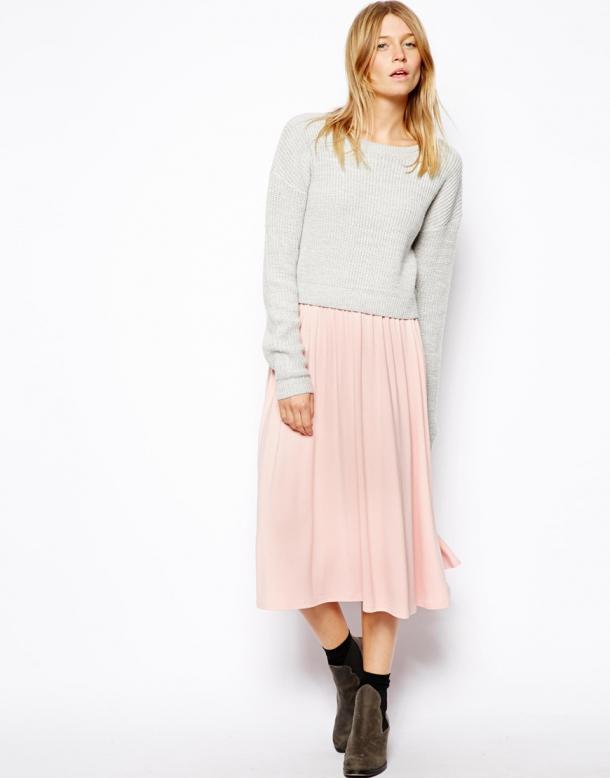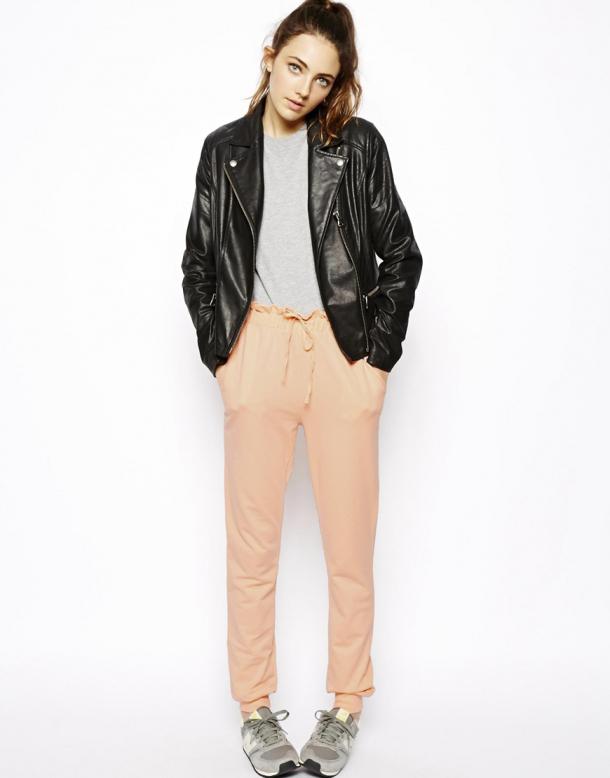 Fashion goes in a circle ... Versace collection in 1994.
The trend of the coming season - oversize coat delicate pastel shades. Similar to their counterparts of the autumn collection, only poobemnee. How to wear and what to combine? Training video from ASOS teach.
Pastel rapidly captures the catwalks of the world. Suffice it to recall the Paris Fashion Week. Then the set designers forgot about the bright colors and switched to soft, feminine colors. Undoubted favorites are the same - light pink and blue.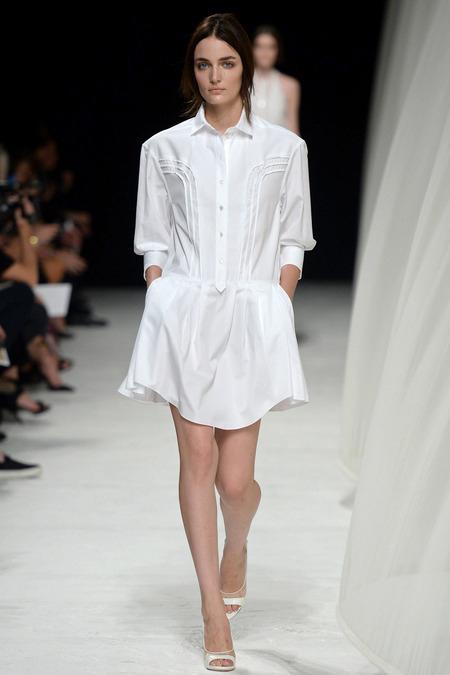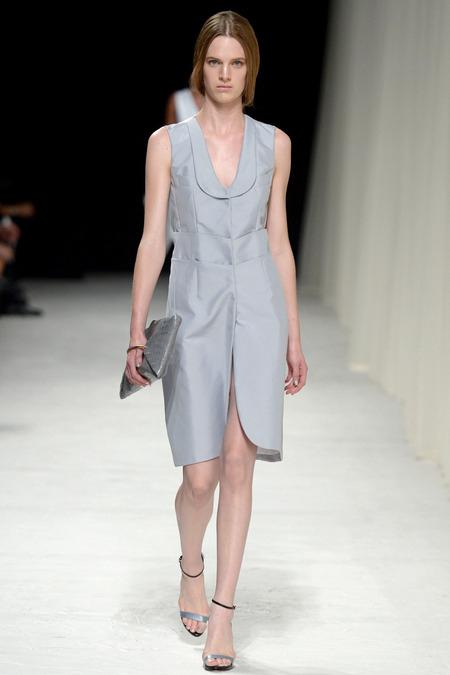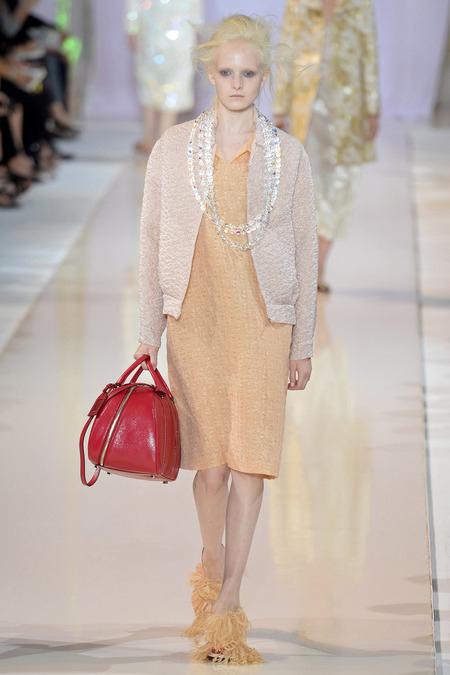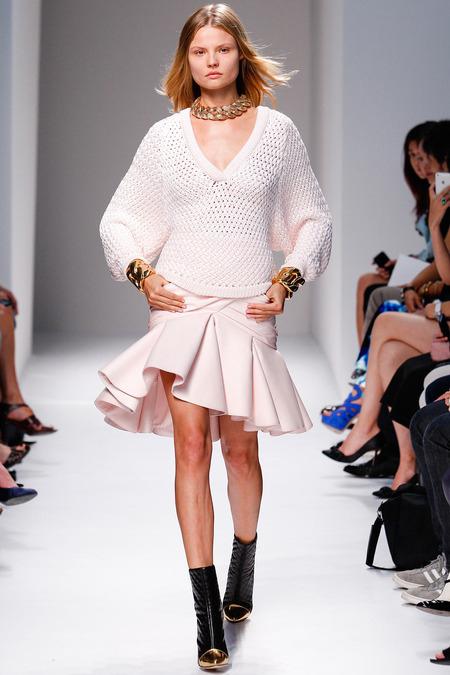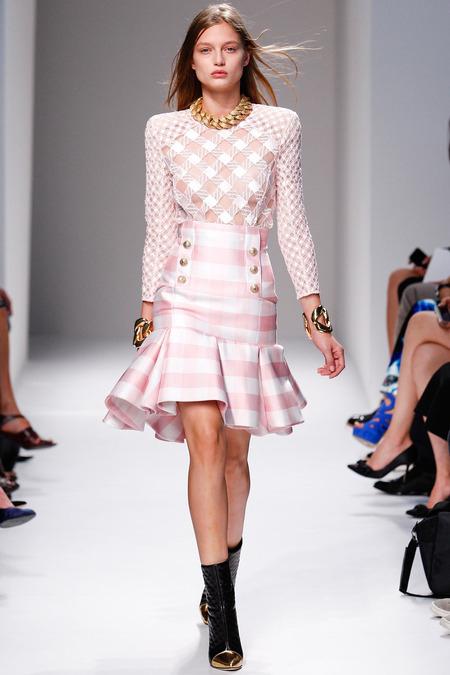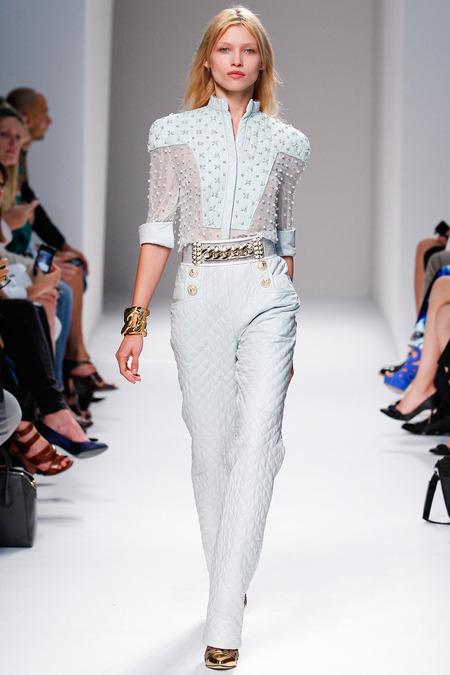 Chic and shine from Carven. Interesting combination of gentle colors and decadent sweet necklace from the 90s.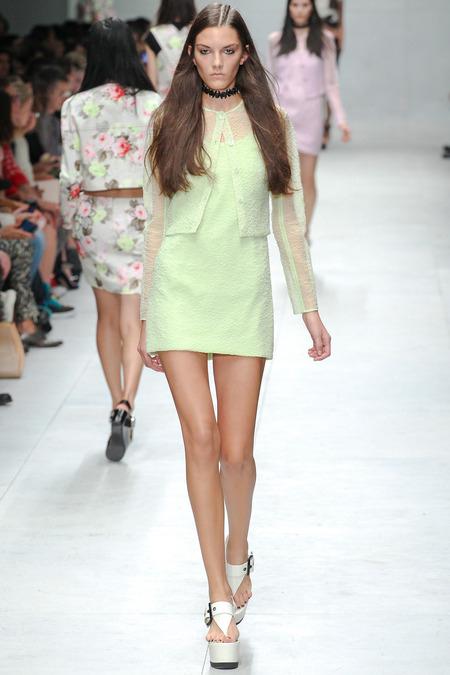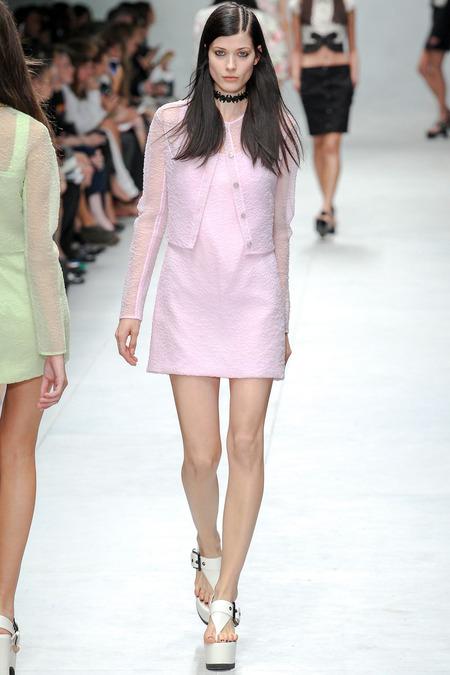 Nothing complements pastel monoluk better than gentle manicure in your favorite colors.
Help refresh the image bright accessories orange, lemon and mint shades. Strict black lines or streaks add the image of rigor, universal jeans will make any outfit outfit for each day, and light translucent fabrics, bright colors and lace - for gentle and romantic ladies. Same here - floral wreaths, hats and elegant fine jewelry.
Summer motives the Beach California
California - it's white beaches, ocean, palm trees, scorching sun, basketball and surfing. Easy tropical style California this season moves from the beach to the podium, and then - on the streets of the world. ASOS tell you how to look like a Californian anywhere in the world.
1. Basketball Form now not only on the field, it is now everywhere: in flowers, light t-shirts, dresses ...
dimensionless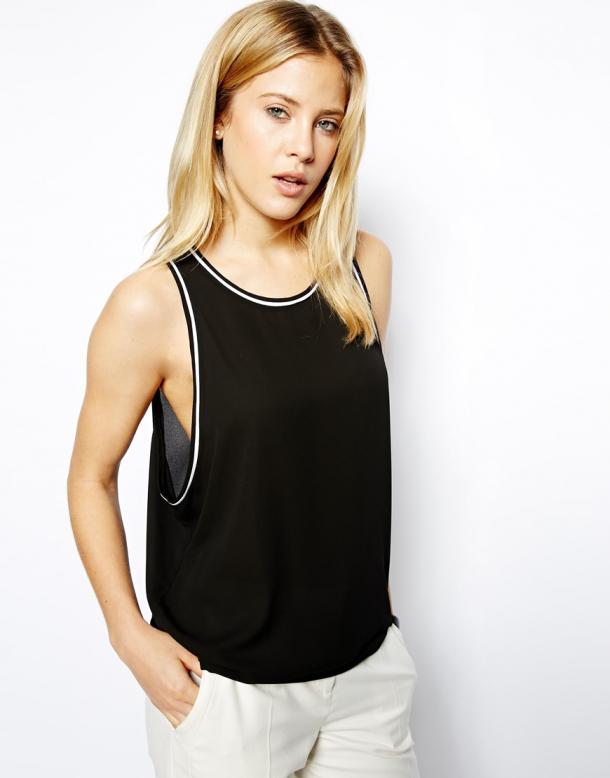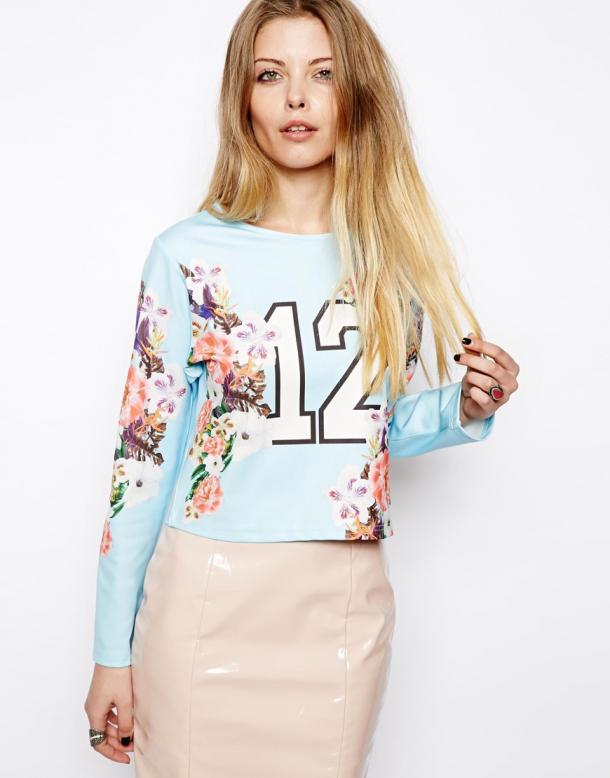 2. landscape and beach motifs.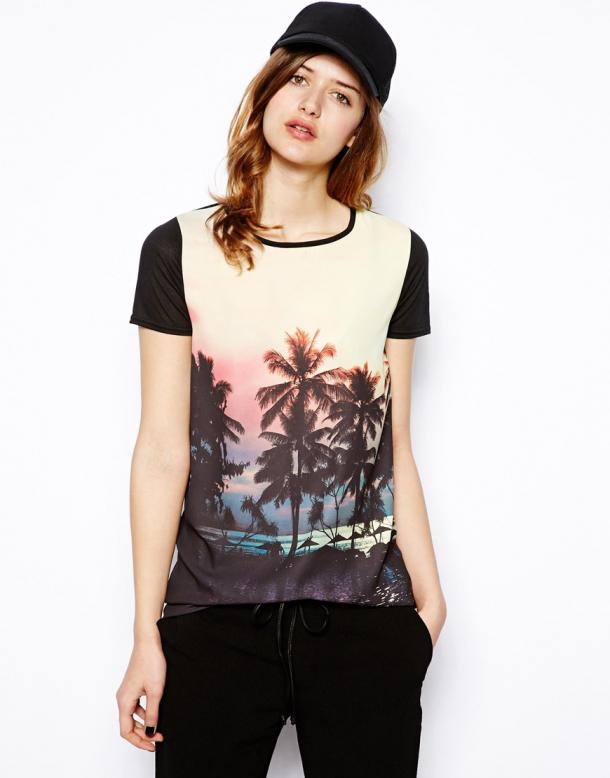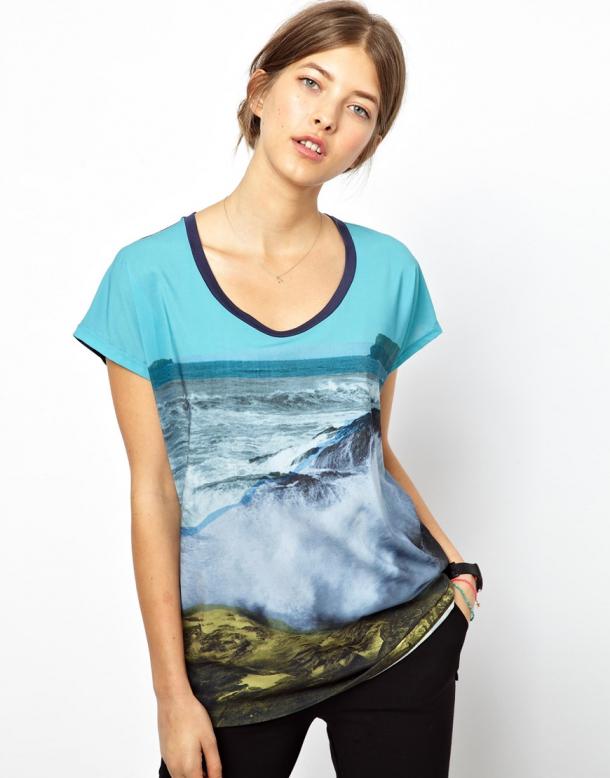 3. anywhere without patriotism, be it a city the whole breast or Native American flag at all ... well, you understand.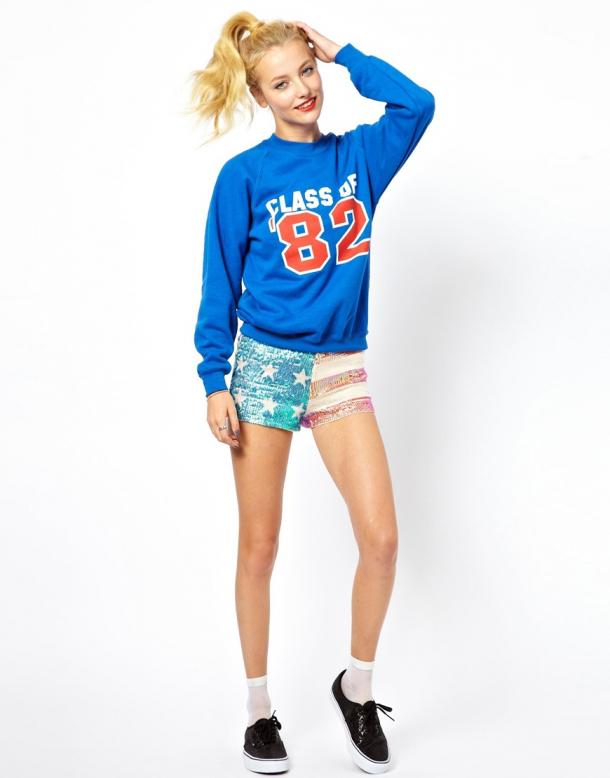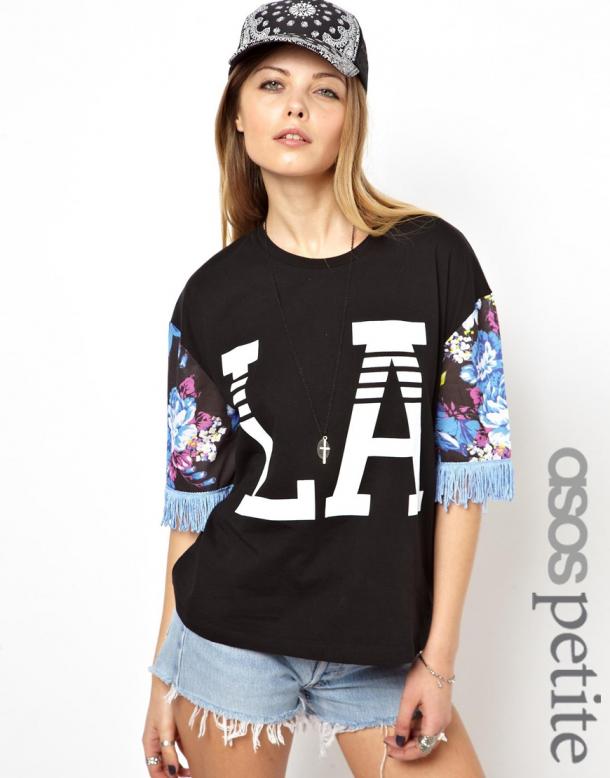 4. Nothing gives a feeling of summer and the beach, as his short denim shorts. Ideal - vintage shorts with high waist.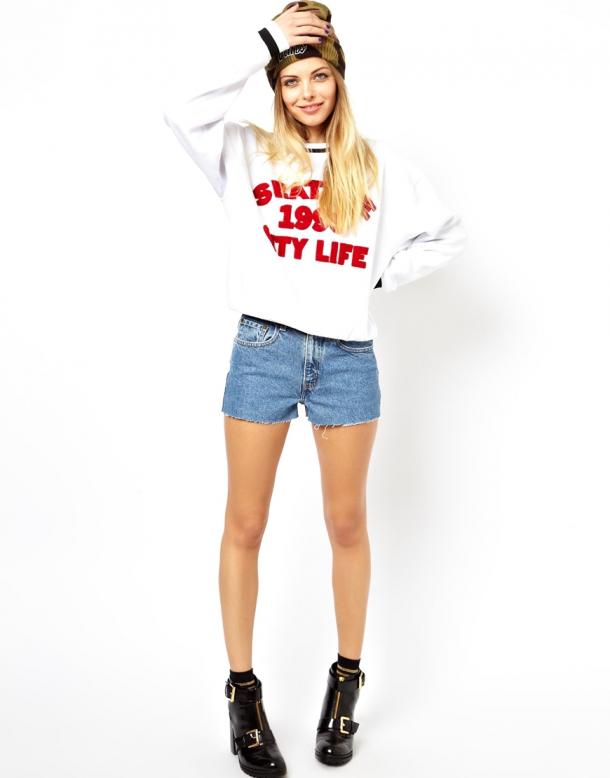 5. Knitted black hat or cap + big points - a pretty un-American.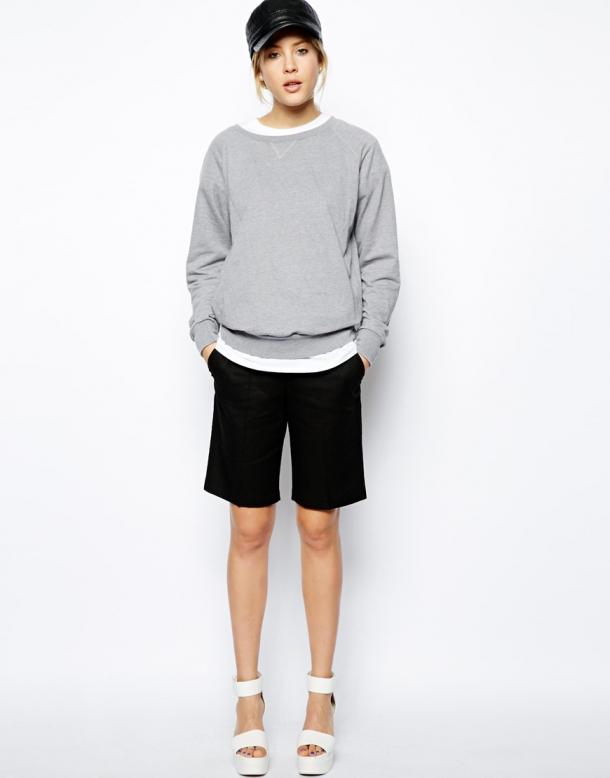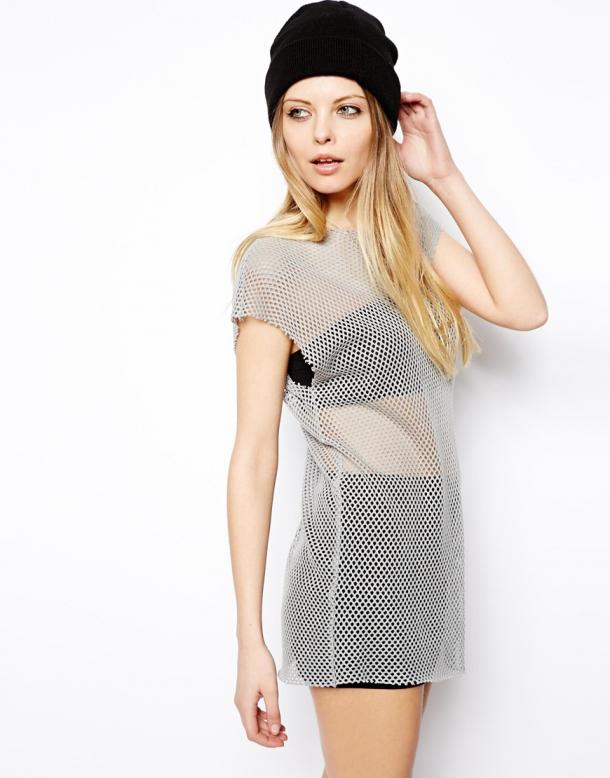 6. The cut oversize is still here, he is still in the forefront. Only now for the company with serfboards motives.
7. Sports style pulls ahead. Complement the stylish bow sport parts, cap and sneakers.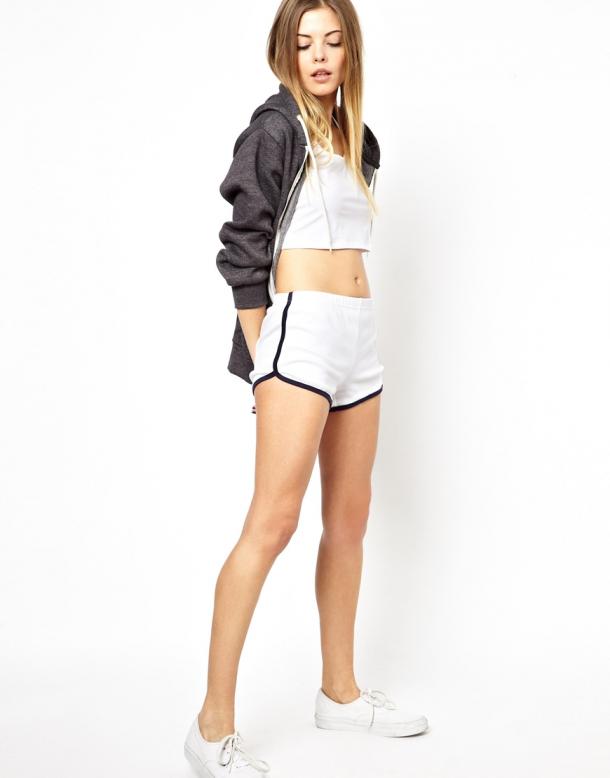 How to wear beach shorts in the urban jungle
Complement summer look fashionable beach braids.