It is believed that fashion goes in circles, and everything new on the podium - is well forgotten old. However, this statement is not true for everyone. Yes, some of the elements of the modern wardrobe is vintage as experiencing the peak of its popularity is not the first time, but many trends this spring - is trying to reinvent the wheel, be original and to show that not all the fashionable ideas still used and implemented. Fantasy designers sometimes truly amazing. Polyethylene cutting decorative elements laser heat treatment, the mercury drops, flaking paint, sealed seams ... and that I'm not on the construction and fashion spring-summer 2014!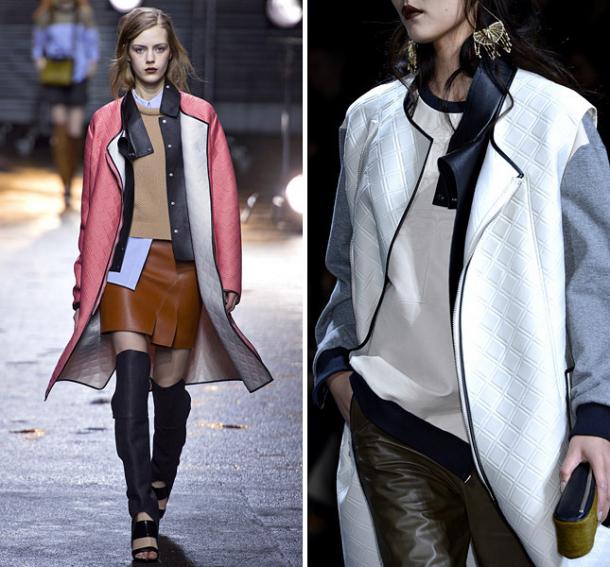 Of course, I'm not campaigning now to forget the classic style, natural fabrics, clothing, to which we are accustomed, and replace it with a wire, foil, bags and whatever else came to head the creative designers in the world.
As ideas for everyday images, there are good only some of the elements, parts, accessories, everything else is the same - to introduce light and exclamations of surprise. Watch and wonder as to take seriously such "trends" is impossible. But the original!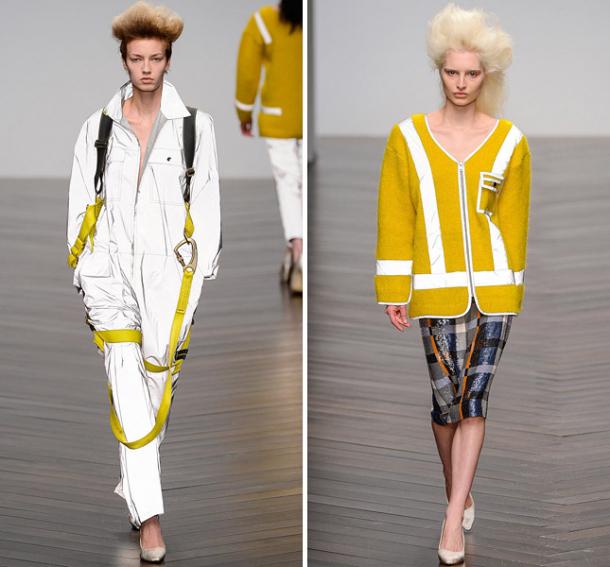 An interesting idea for your images - metal belt tied in a knot or bow and accessories in the same style.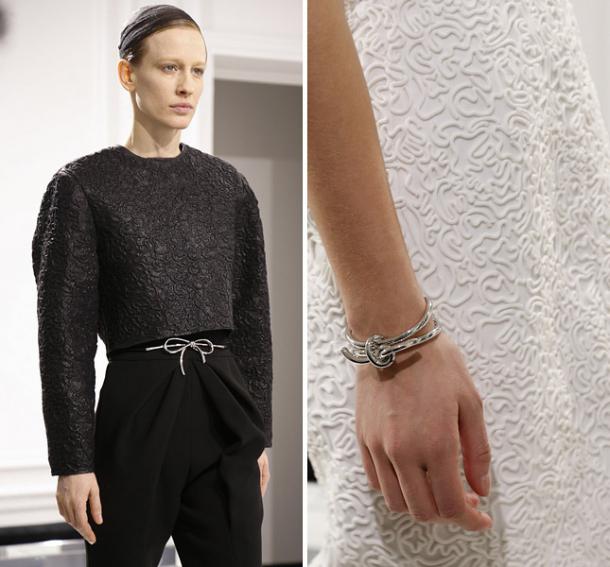 Transparency and holes in the most unexpected places - new, original and slightly immodest vision of a new trend of spring.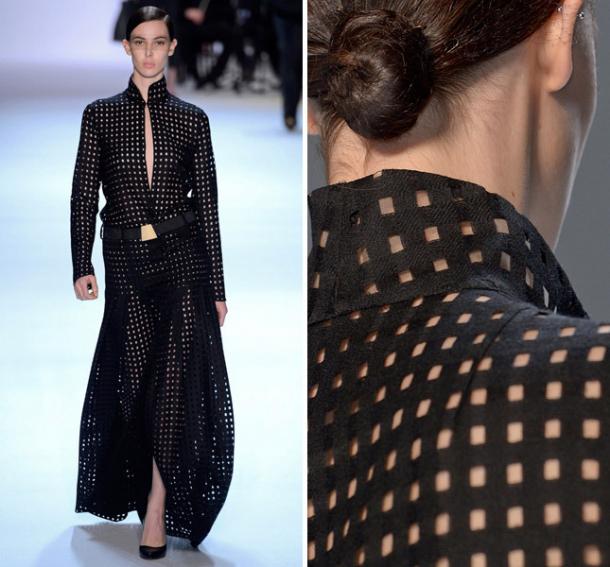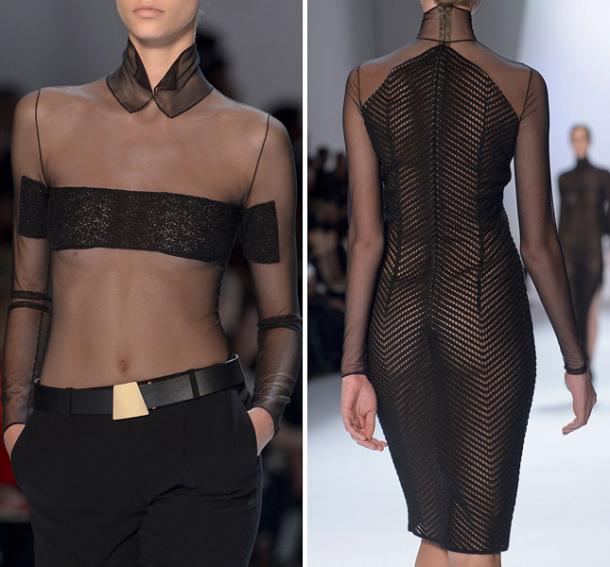 Against the background of the rest of the images look like something surprisingly calm and familiar.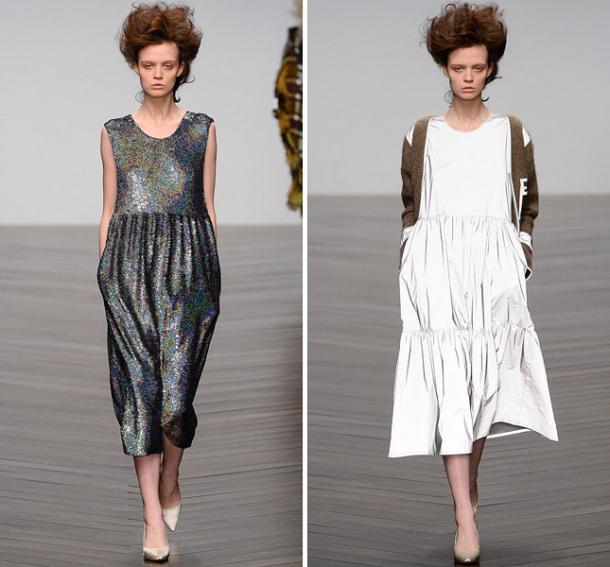 Inventing the wheel: knit embodied prints on fabric, suspiciously reminiscent of cellophane and sacking.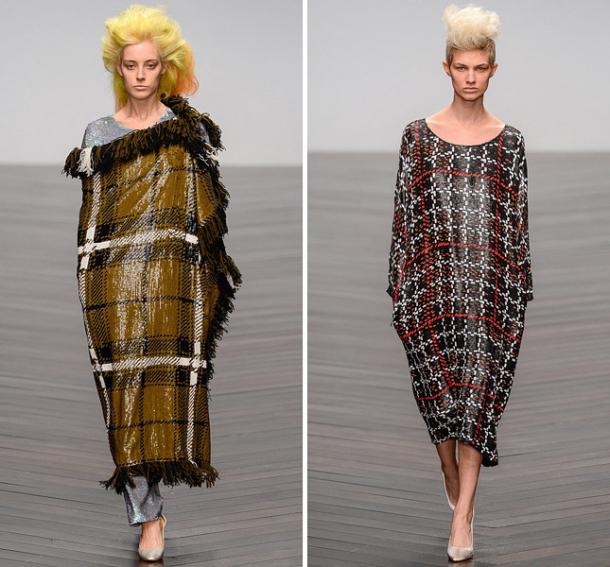 An interesting and unusual style of elongated jacket (or shortened cardigan?) By Balenciaga: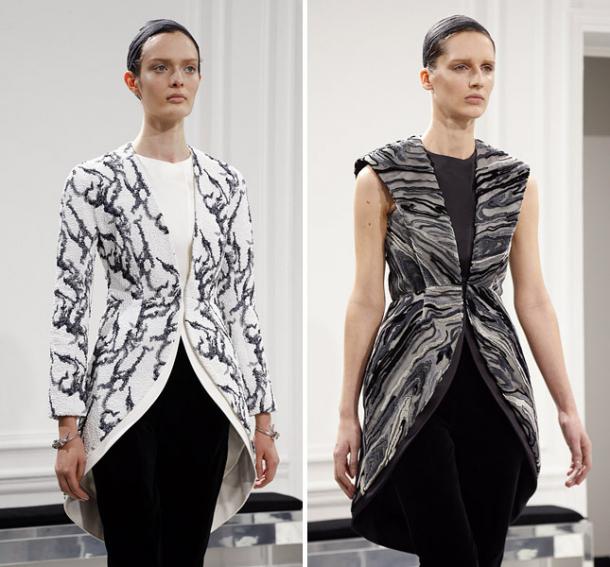 And here is the motive of cracked paint. Well ... not for everybody.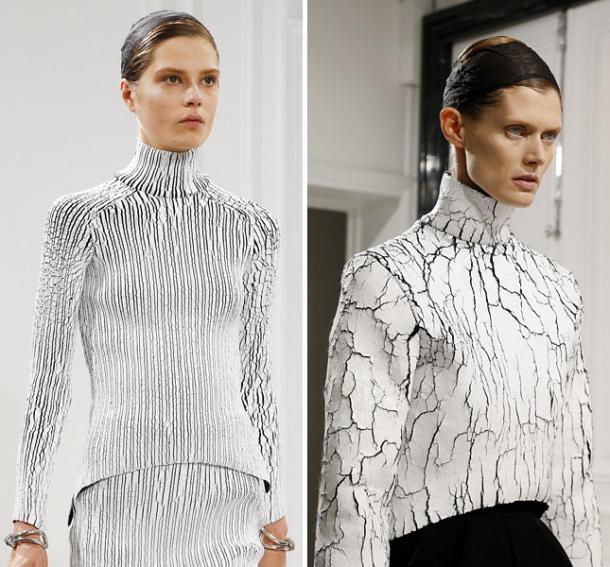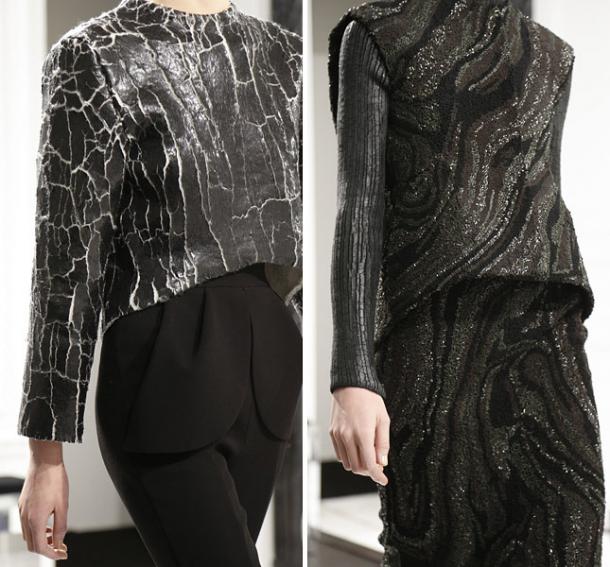 Further, it would seem, has the usual trends of the coming spring: tiger print, pastel, translucent, burgundy and beige shades. Everything would be fine, if only half of the wardrobe was not sewed of oilcloth.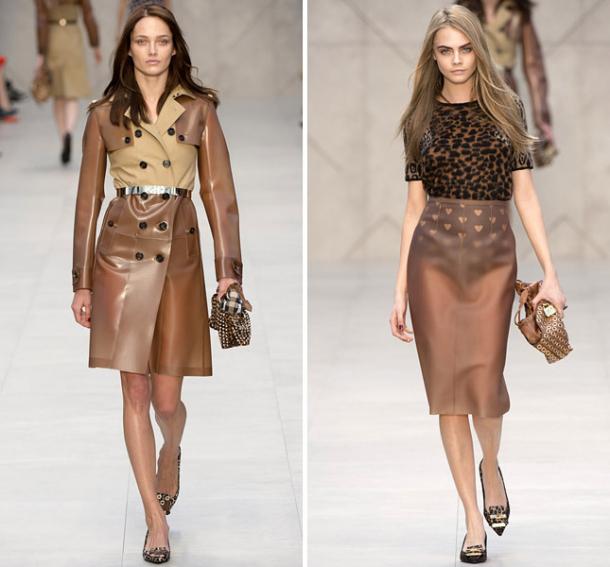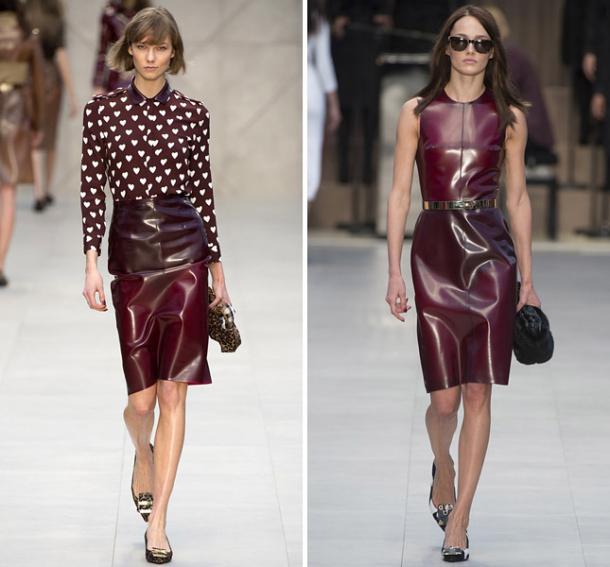 And this is all something unusual.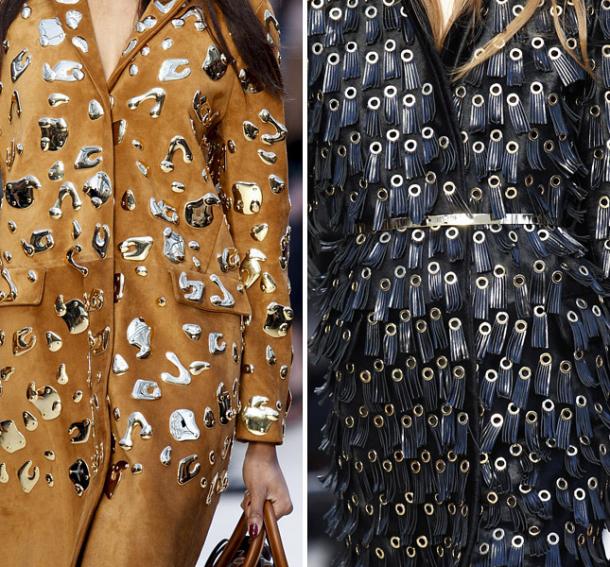 Here's a wire motive, it seems to me, has the full right to exist outside of the podium.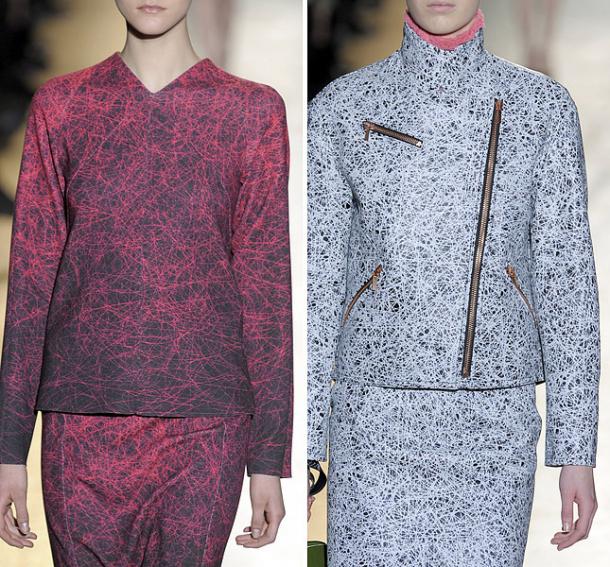 Leather skirts to the knee and a slight hint of tiger print: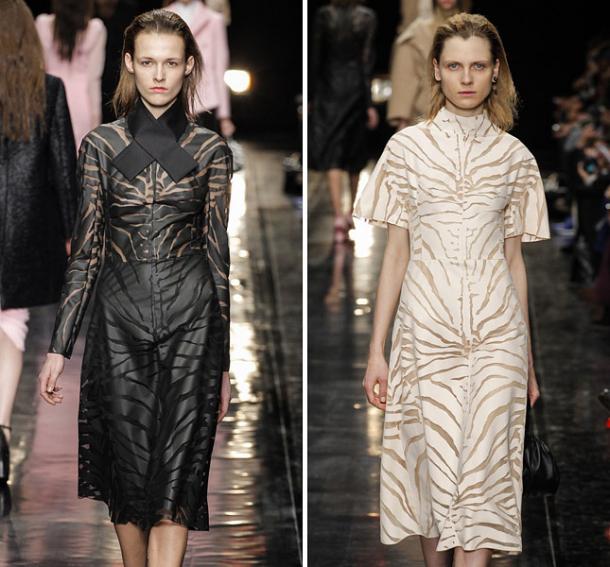 Fashion cell, felt and unusual materials from Céline: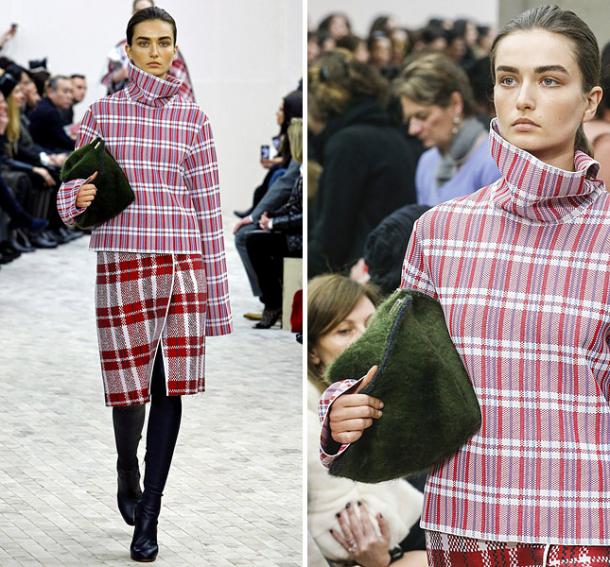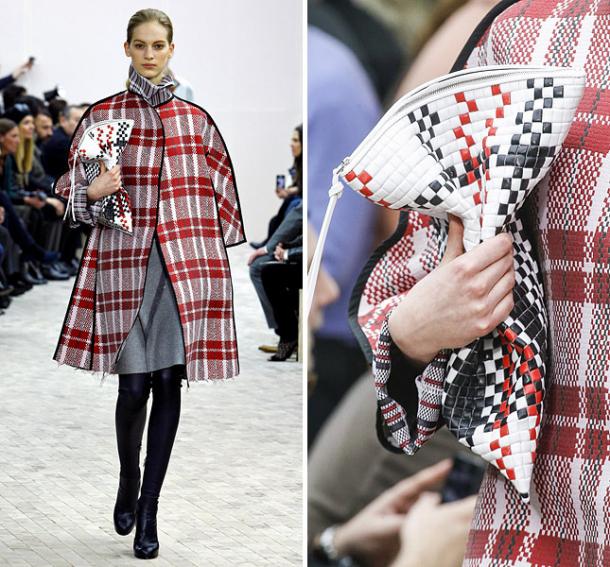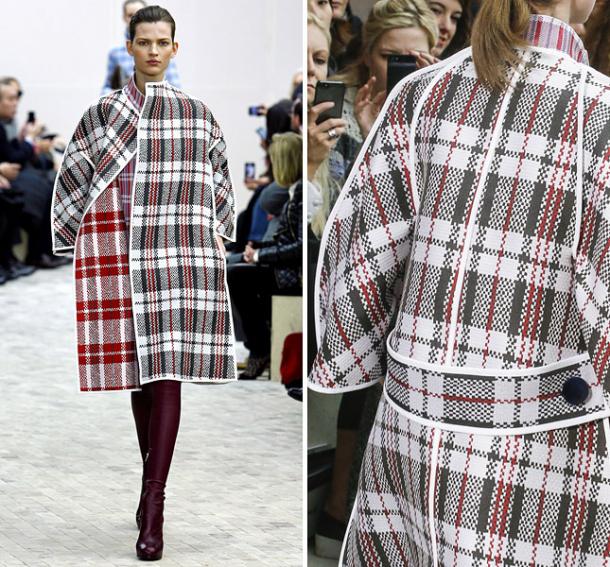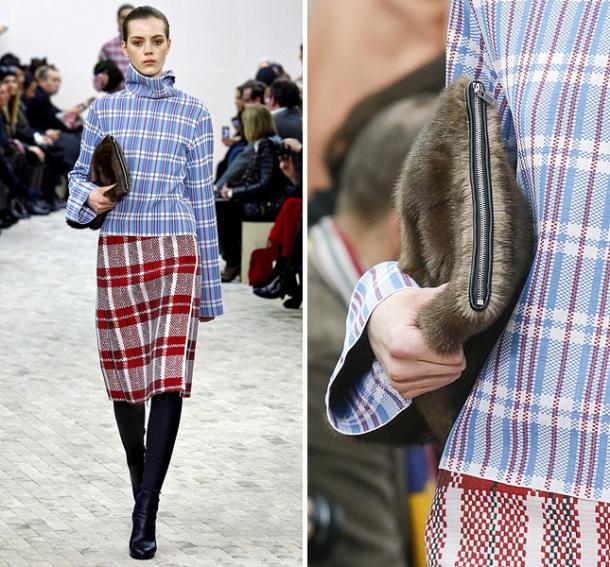 The bright, original and impractical solution from Chloé. But the golden fishing net with stones exactly attracts attention and leaves no detail unnoticed.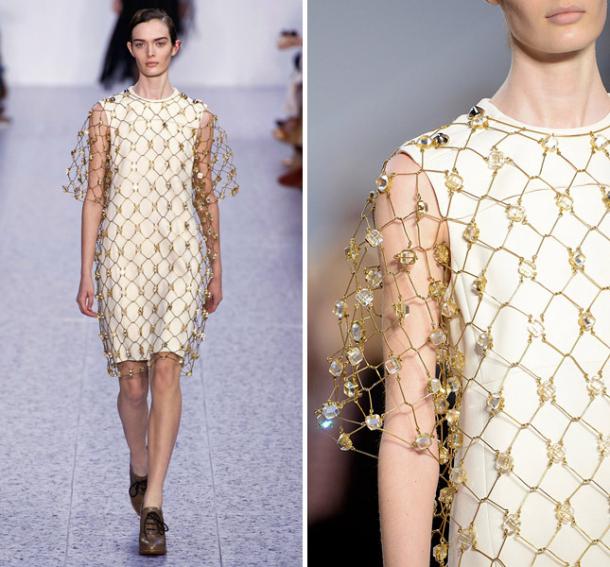 Lacy tune in a new way introduced in the new season Christopher Kane. Well with all this combines massive metal ornament.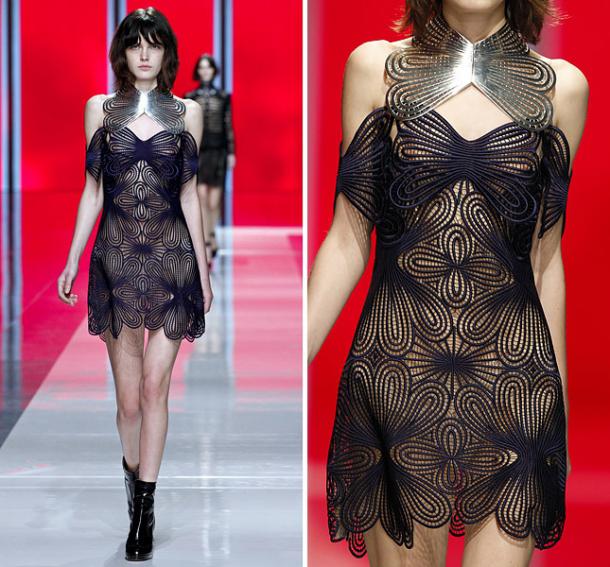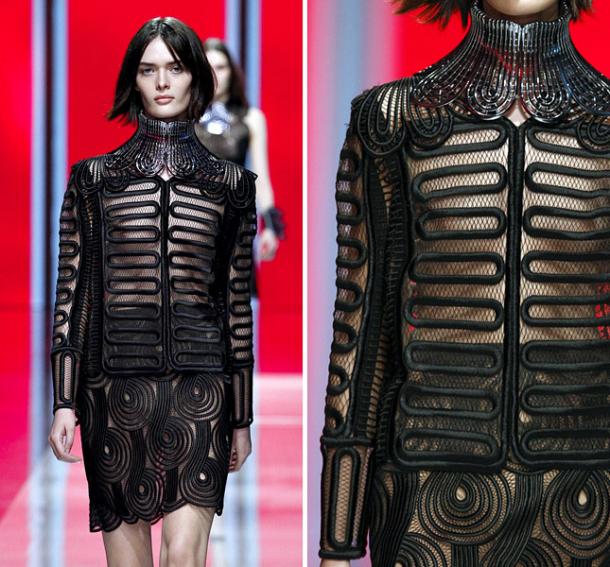 Volume patterns, especially floral motifs, so often have to meet in the fashion collections that they have all the chances to stay in the fashion world for more than one season, and spread not only on the catwalks, but also in the streets of the world: