Coats have long been the subject of the discharge must have. In this case, any fashionista necessarily acquires several options. One base for exploring the other - for the festive evening, the third - for the fourth - for meetings ... Yeah, you never know what life in any situation! That is why all the designers in one collection offers several options for different styles, color, decoration. To start pay attention to styles.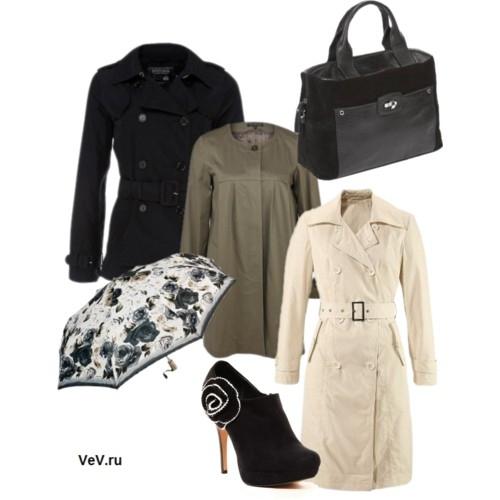 BUY PRODUCTS FROM SETH

Trench coat Quelle
2999 rubles.

Cloak River Woods
4300 rubles.

Cloak Yetonado
4890 rubles.

Bag PALIO
9199 rubles.

Umbrella EDMINS
1199 rubles.

Ankle Dika. Ao
2 150 rubles.

1. The cloak 2013: continuation of the traditions of fashion

Cape can be attributed to the classic cut. They were worn by our grandmothers when they were young, just succeeded mom. And we continue to say, the family tradition. Despite the spacious silhouette cloak able to give elegance and fragility of its owner. If you prefer this option, select the average length of the floor or raincoat. Decorative additions are preferred in the strict or classic styles. On the podium more often this style combined with high boots - jackboots or boots on the platform and high heels. Such a solution, we offer fashion house Louis Vuitton and Chanel.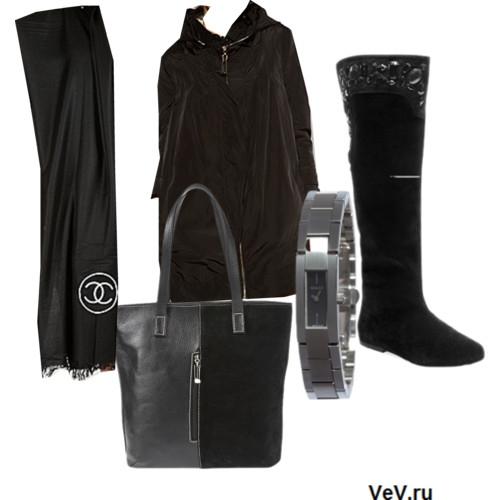 BUY PRODUCTS FROM SETH

Cloak Mirte Maas
7440 rubles.

Scarf Chanel
4900 rubles.

Bag RICHET
4099 rubles.

High boots Quelle
5399 rubles.

Watches Gucci
97 250 rubles.

1. Women's coats spring 2013: military style

Ultra-fashionable everything that goes beyond the conventional ideas of beauty, femininity and tenderness. Such an interesting offer include clothing in military style. In 2013, attributed to other subjects and raincoats. A characteristic feature of the novelties of the season - a short stand-up collar and double-breasted style clasp. It is not necessary to fasten buttons, you can simply intercept the belt or belt with a simple buckle. Is very important to combine different color saturation sets of clothes and a raincoat.
Stripes, straps, straps, buckles, stripes, lapels, and other attributes of a strict military style and invariably decorated coats in military style. Derek Lam, Hermès and Acne chose this style for their collections.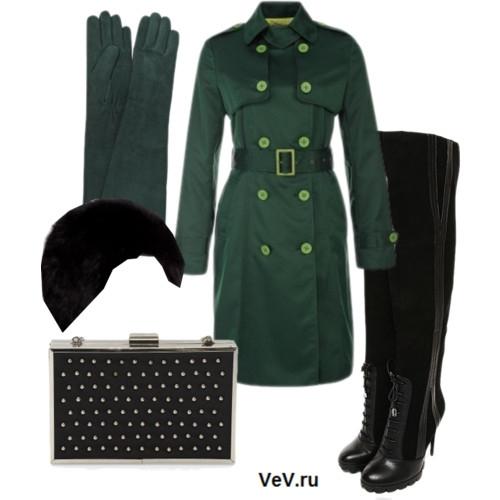 BUY PRODUCTS FROM SETH

Cloak Braude
8600 rubles.

Gloves Roeckl
5430 rubles.

Boots OnlyTa
3990 rubles.

Clutch Quelle
1 799 rubles.

Cap MKC
8900 rubles.

3. Coats 2013: Course on East

Designers around the world are increasingly turning to the eastern style. Raincoats in this cut of look quite unusual, but quite feminine. Whimsical silhouette, collar as rack or Schalke, wide armhole and sleeve - this is what distinguishes women coats 2013 in oriental style on the models of previous collections. In clasp prevails real flight of fancy: the abundance of lightning, double-breasted number of buttons, no clips or
In addition, it is recommended belts or straps to match the material of his cloak. Colours and decorative additions varied. Monochrome options appear along with colorful illustrations in a typical oriental style.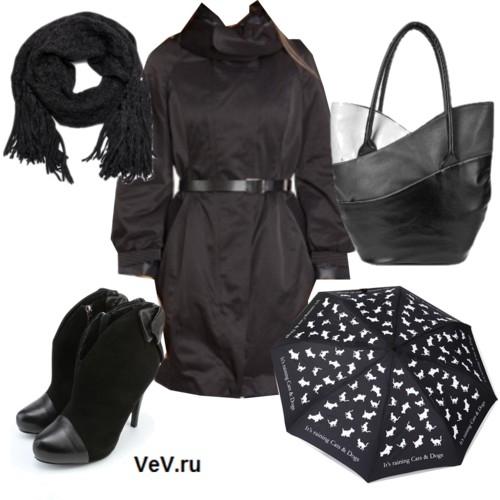 BUY PRODUCTS FROM SETH

Set (jacket + cloak) Silolona
17,430 rubles.

Ankle Joe Suis
8450 rubles.

Bag RICHET
1 599 rubles.

Scarf ICE Iceberg
7540 rubles.

Umbrella Moschino
3350 rubles.

4. Fashionable mac

Fashionistas who prefer business style designers offer Cape mac. Their second name is more popular - trench coat. This may seem strange, but the world's fashion guru to collections in 2013 attributed to this style of male models. As it turned out, clean lines perfectly emphasize femininity fashionistas. The cut may be strictly on the figure, and the type of free-cloaks capes. Particular preference over fasteners and distinctive decorative elements do not. Welcome blend trench coat with strict trouser suit and hat-Fedorov. It is demonstrated BCBG, Max Azria, Hermès and Helmut Lang.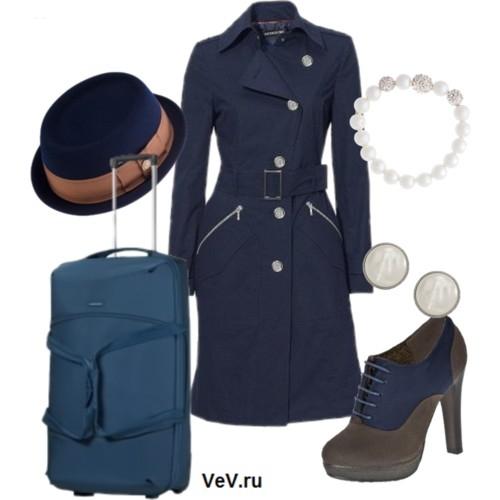 BUY PRODUCTS FROM SETH

Trench coat Quelle
4999 rubles.

Hat Goorin Brothers
6400 rubles.

Ankle ELCHE
2 199 rubles.

Travel bag Samsonite
10,120 rubles.

Earrings Selena
490 rubles.

Bracelet Juvalia
990 rubles.

6. Women's coats spring 2013: retrospective

Back to the past! Fashion 60s and 70s was given a new breath. Increasingly, designers are offering us a model in a retro style, but strangely enough, on the podium today, they look great. This time we returned not only the Cape, but A-Line. Without gloves in this cloak will not do as well as without the double-breasted fastening. In 2013, this style is recommended for young girls. Coats should not fall below the knee, so it is better to give preference to the medium variant, and a short length.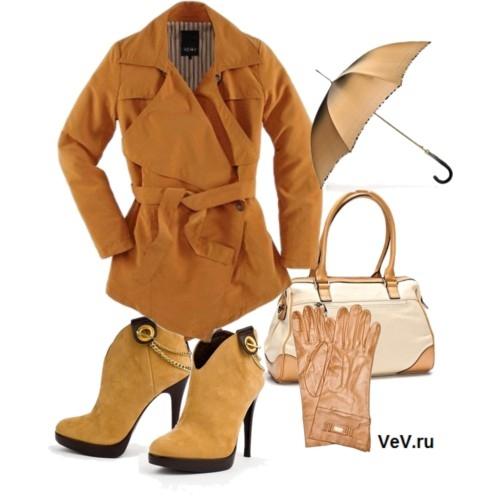 BUY PRODUCTS FROM SETH
Trench coat «Tina»
3799 rubles.

Ankle Filumena
6290 rubles.

Bag Leo Ventoni
7900 rubles.

Gloves ICE Iceberg
10,090 rubles.

Umbrella PASOTTI
7100 rubles.

Materials and colors fashionable in 2013 women's cloaks

Second Skin
In spring and autumn 2013 as relevant as ever wear leather. In terms of outdoor clothing should give preference to practical and stylish leather coat. Style does not matter, you can also choose a matte, lacquer or smooth skin. The same applies to the length. Decorative add-ons can be very diverse. In the trend of classic black, chocolate, burgundy, gray and white. Leather coats to throw style offer Helmut Lang and Valentino.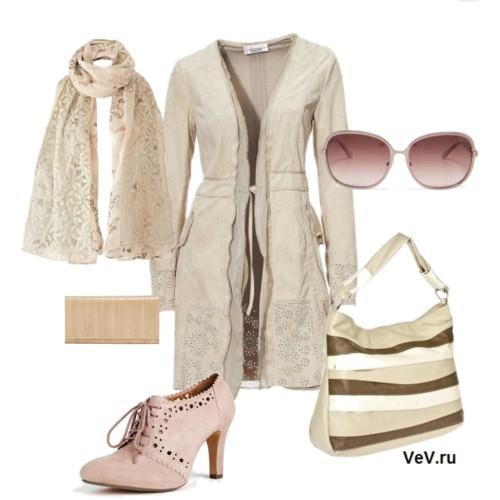 BUY PRODUCTS FROM SETH

Leather coat Quelle
15,999 rubles.

Scarf Quelle
4799 rubles.

Ankle Boots Clarks
4280 rubles.

Bag Promenad
1 599 rubles.

Purse Pratten
6300 rubles.
Sunglasses Laura Biagiotti
8700 rubles.
Colors and color
Fashion at the raincoats in 2013 is quite diverse, but among all the colors designers preferred the dark, pastel and ultra-bright shades. Among the dark chocolate options are welcome, blue, burgundy and brown. Special offer made designers fashion houses Moschino, Tracy Reese and Blumarine. They chose the bronze and gold iridescence. Pastel beige, yellow and blue are also relevant. Models of color options are widely represented in the collections of Valentino, Lacoste and Derek Lam. Among the classic colors designers are highlighted in red, black and white. Bright shades aka «vyrviglaz" limited shades of green, orange and pink.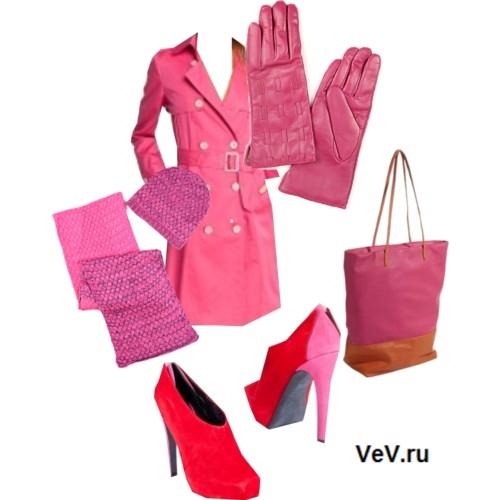 BUY PRODUCTS FROM SETH
Cloak Braude
4300 rubles.
Ankle Aperlai
13,560 rubles.

Bag Quelle
1 699 rubles.

Gloves Burberry
6500 rubles.

Scarves, hats Bottega Veneta
4100 rubles.
Options ornaments
In the season of 2013 Preferred embodiments of plain colors. But some designers are shown originality and suggest some ornaments. Became fashionable floral prints. The main theme in this case - a variety of flowers. Preferably small, but big can sometimes be found. The main principle for the majority of patterns this season - to pick up pattern in such a way that on the background of paintings he did not stand out. Affected and some animal ornaments. Basically, it's almost classic leopard and snake. Incidentally, the latter is not particularly play of colors, so it's best to choose sustained in one color version.
A special place among the fashion this year is occupied by colored cloaks. Baseband different textures and shades decorated bottom product and sleeves. Also, there are colorful collars.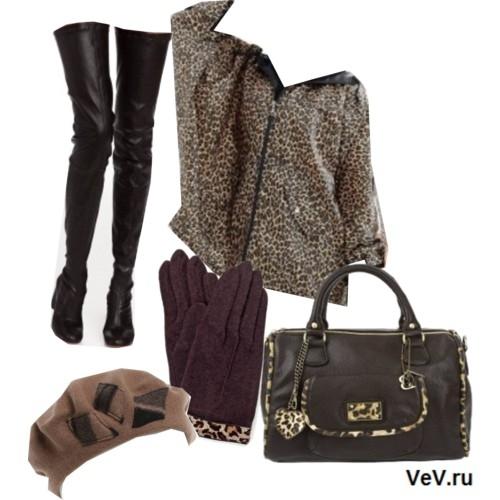 BUY PRODUCTS FROM SETH

Cloak Quelle
1 799 rubles.

Bag BULAGGI
5499 rubles.

Gloves Roeckl
810 rubles.

Boots Maison Martin Margiela
35,280 rubles.

Takes Tonak
890 rubles.
Raincoats 2013: a few words about the length
The most stylish in 2013 recognized the classical average length cloak. In other words - to the knee. Actually, this policy designers adhere to the first season. Most likely, this is due to the perfect combination with your favorite clothing options. In some looks that more preferable length of the floor (eg, ground-mac). Cape may also occur maxi-length, as well as short.
A-line designers beat in length to the knee and above.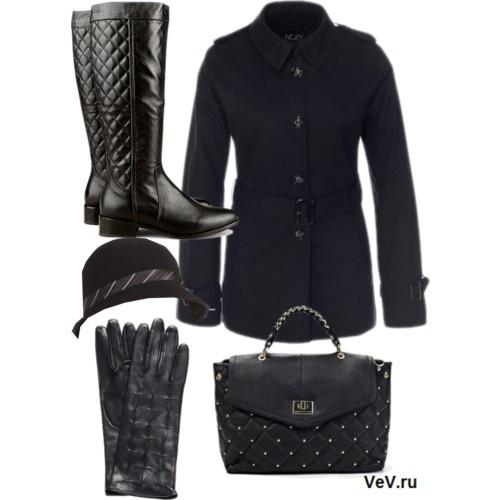 BUY PRODUCTS FROM SETH

Cloak INCITY
2599 rubles.

Bag Fornarina
11,090 rubles.

Hat Goorin Brothers
2000 rubles.

Gloves Dal Dosso
4500 rubles.

Boots Chanel
18,900 rubles.