New York Fashion Week Fall 2014 season ended last Thursday, and now we can look at the beauty-trends for the year, in particular - to manicure models at the show.
To wear the actual manicure, the new season will be enough of one or two high-quality lacquer coating with texture. Long nails better than average support, focusing on the well-groomed cuticles and skin of the hands.
But the complex patterns and fancy decor that is not visible. And with golden tints, it is important not to overdo it. Shine will be something else, such as dresses, jewelry or even eyebrows: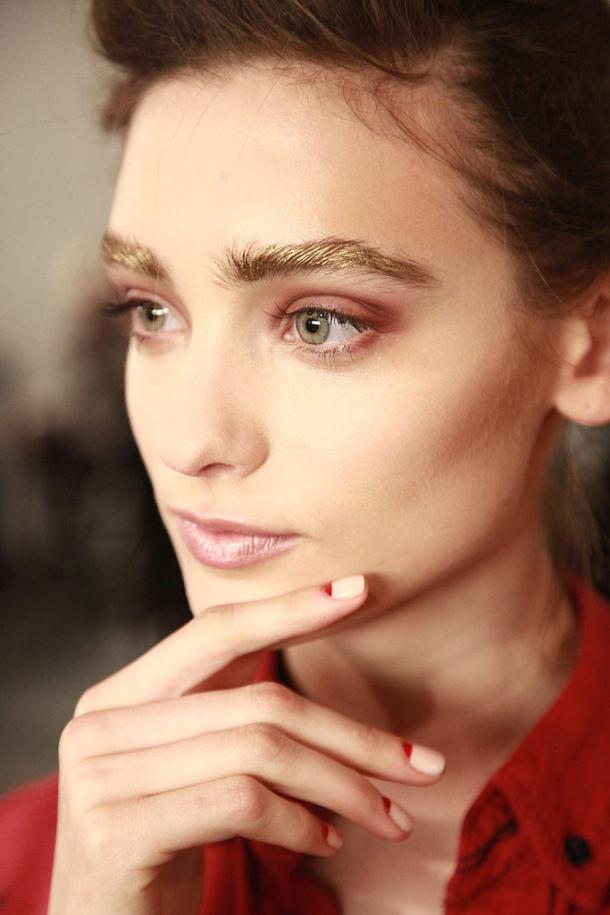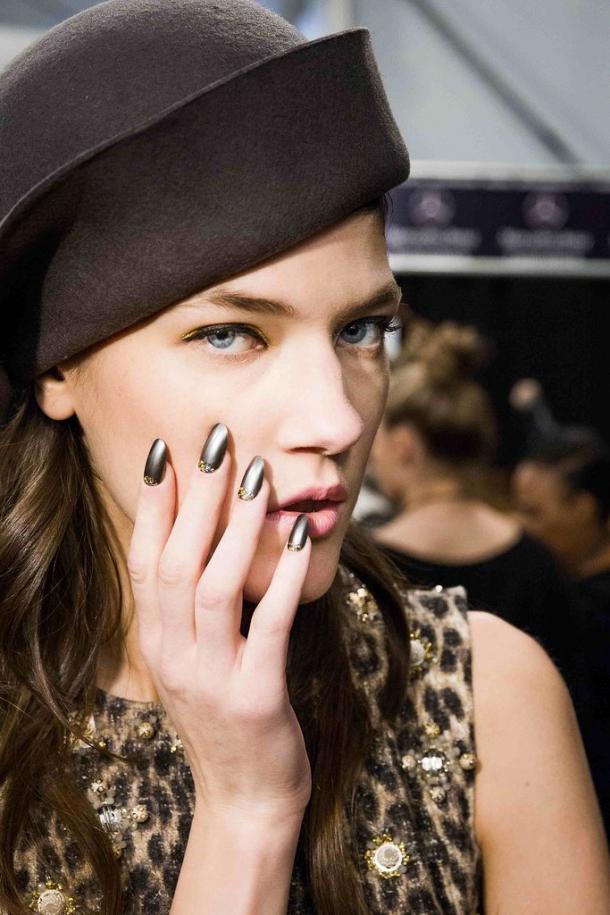 Dramatic makeup with a matte lipstick shade complemented by dark matt lacquered in tone, nail holes are not dyed - triangular or round shape.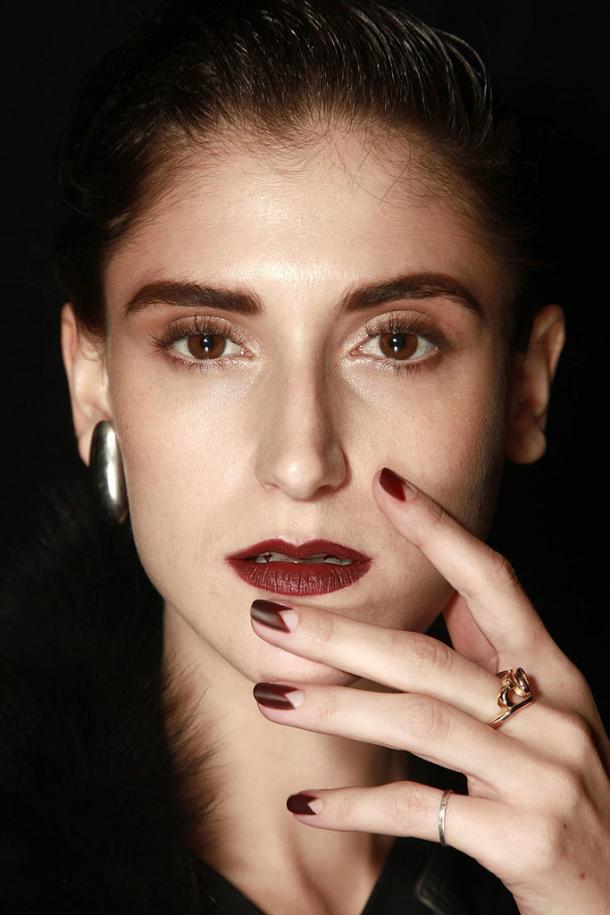 The triangular shape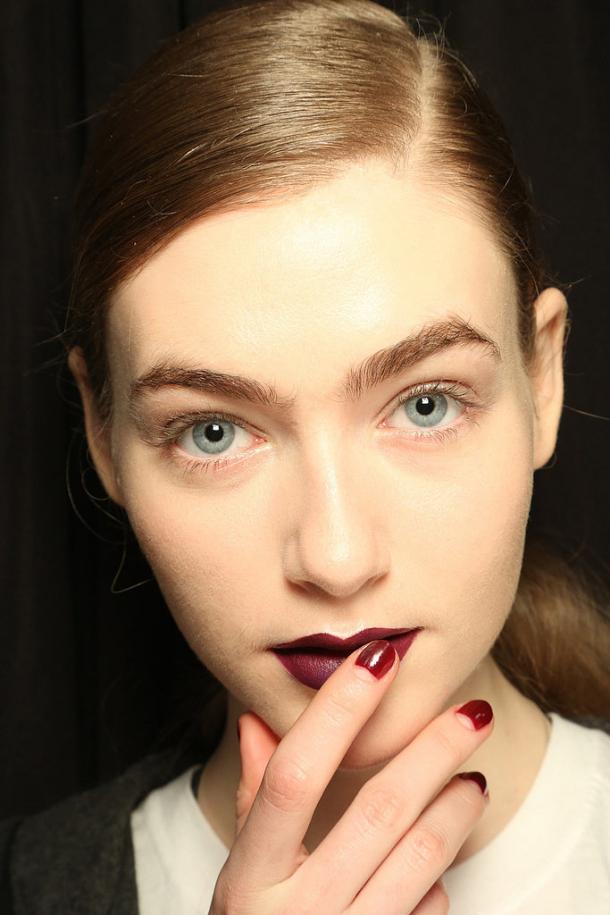 The rounded shape
Contrasting shades varnishes also in vogue. The second tone - darker - takes no more than 1/4 of the nail. Line nail near the cuticle must be perfectly flat, then the "moon manicure" will emphasize the beautiful form of nails.
You can still play with different textures - the basic tone of glossy and mat near the wells: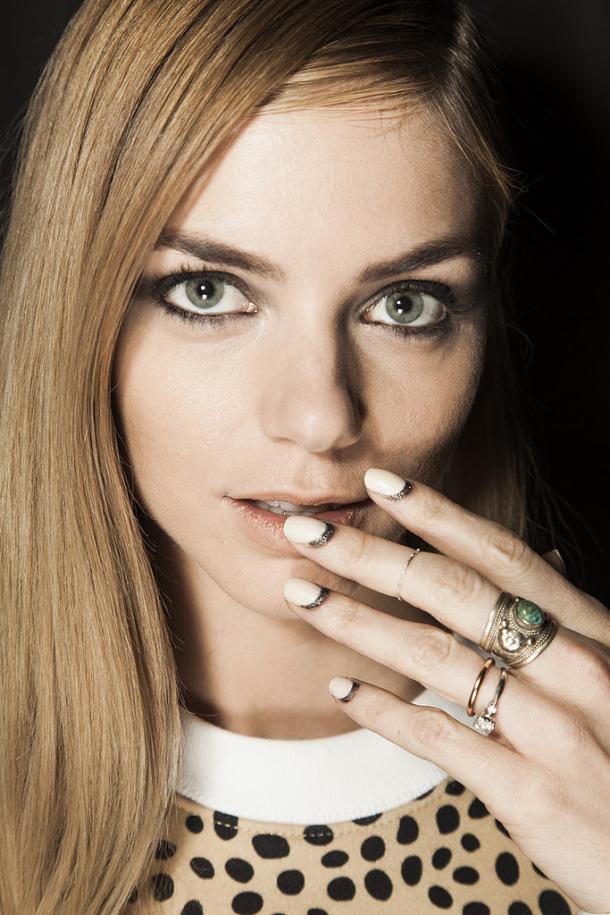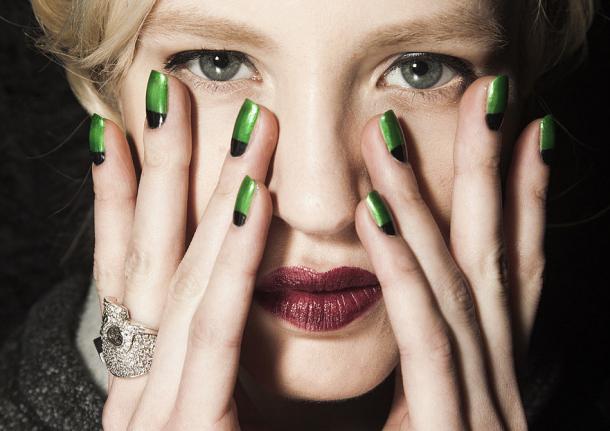 Glossy beauty can bring a double layer of dark varnish and top coated with a wet sheen: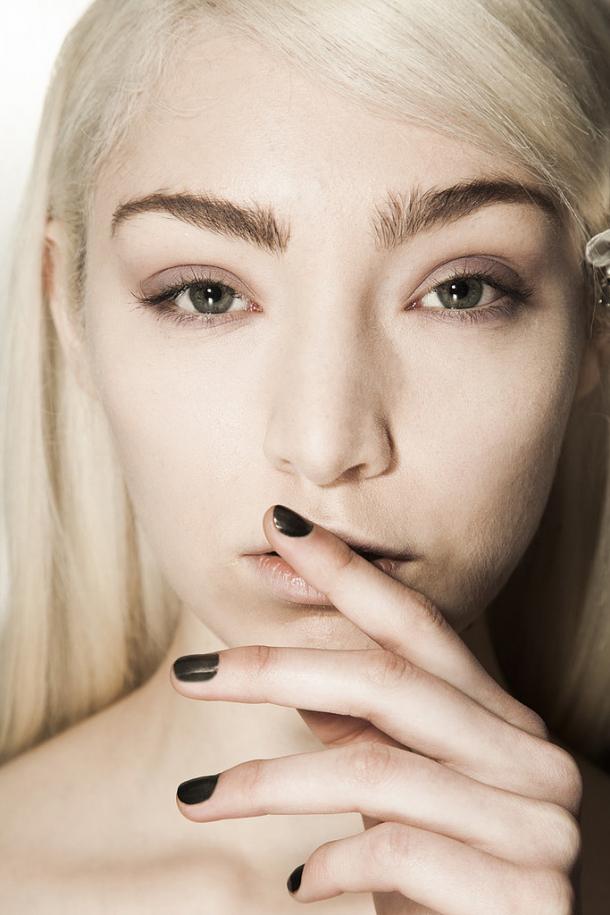 So, the main trend - "moon manicure" dull luster or metallic, and almond-shaped nails. The mod will be a classic one-color cover shade of burgundy.
Quite restrained this season diversify nail design with manicure photo "caviar" and blue cheerful rainbow: