A manicure is
the finishing touch
to any outfit. A new year's eve you have to pay him some attention! This year give preference to a rich, vibrant coats warm range: red, scarlet, Burgundy, orange terracotta, yellow, coral. Suit brown, green, blue, gold and black. That is, colors that accept
the fiery host of 2017
.
But, sudovia and
matte lipsticks
leave for later in this new year's eve you're supposed to Shine, literally to the fingertips. So feel free to use glitter, rhinestones and sequins.
The editors of
"Site"
has prepared for you a selection of the best ideas
festive manicure
, which will surely bring you luck.
Manicure ideas for New year
Red manicure
The main color of the coming year — red. Deep red, scarlet, wine, crimson, cherry — you can choose any shade. The only rule: the varnish should be bright and juicy. Don't forget that the color red focuses attention on the hands. Therefore, if the skin has redness, scratches or any other problems, eliminate them or give up that color. Too long nails red nail Polish looks tacky, therefore it is better to do with French or dilute the drawings.






Golden manicure
Glittering and shining things confidently moved the matte texture. This is a truly festive color, which will give solemnity to even the most understated way. In manicure you can choose any type of coating: sequins, glitter, bits of foil or film, virku or lacquer with the texture of liquid gold. In gold you can cover the entire nail plate or to make a few shimmering specks, stripes or filled holes. This cover on nails matches perfectly with black, brown red or green outfit. Just don't make the typical mistake of many women: gold nails, clothes and makeup. It's too forgive.






Black manicure
However, this should not be a solid surface. Black has long been considered a color of youth and fit in business life. But for a celebration it is better to dilute the glitter, ornaments and pictures. The advantage of this coating is that it fits any outfit and for any form of nails. But best of all black looks neat manicure on short nails square shape with rounded corners.






Gradient manicure
This kind of coverage for several seasons in the trend. But in 2017, it should be done in warm shades. Gradient manicure will match any plain along without prints and drawings. Otherwise such a bright and expressive nails is simply lost on a colorful background.




Manicure with glitter
Glitter is the best option for a festive manicure. This is enough to paint nails 2-3 coats of conventional varnish with shimmer. A more restrained look glitter on top of bright or dark nail Polish or select only the holes or the tips of the nails. This manicure is better to choose a discreet monotone outfit without unnecessary details. Perhaps this is the most practical option manicure for the New year, which can decorate even the most simple dress.





Glass nail Polish
This type of manicure is a new trend in 2017. It is perfect for celebrations and for everyday life. It represents a stylization of nails under the broken colored glassthat when exposed to light shimmers different shades. This way you can cover all 10 nails, to focus on one or two fingers, and the others perform in any other design or just cover matching tone lacquer.

As base coat , use black or other dark background, so the color will be deeper, and the spillover more contrast. Manicure "broken glass" will go with any outfit in any color, but it is better if you will choose something in the tone of the varnish, applied as a base.





Manicure "Cat's eye"
Due to the unusual overflow of small shining particles of metal contained in the varnish manicure looks impressive, what we need for a holiday. This coating gives the nails of a mystery surrounding just pay attention to them. This nail design looks the most vyigrashno in the natural colours of the stone chrysoberyl is brown, green, grey, Golden yellow, reddish-purple shades, as the time in which it is recommended to celebrate the New year. Allowed making holes, decorated with stones, crystals, sequined, painted.





French-Millenium
We could not ignore the classics side. Only now instead of the usual white you need to use glitter or sequins. You can experiment with the line of the so-called smile — make it a double, a triple, with a beveled edge, V-shaped or any other shape.



The moon manicure
Here the line "smile" is not at the tip, and the hole of the nail bed. It can be convex, concave, and of any geometrical shape. To "smile" looked festive, decorate it with glitter, fine shimmer, beads, foil or just paint lacquer with a holographic effect. You can combine several types of coatings, such as trendy glass manicure and design Cat-eye, classic and lunar jacket, can simply make an accent on one finger. After a holiday is always an occasion for experimentation, which is usually not enough time in everyday life.





Drawings of a Christmas theme
Snowflakes, reindeer, Christmas tree, snow maiden... Also relevant is a picture of a rooster. Only during the night, you can use these pictures. The only thing not recommended to doa manicure with a predatory print, namely with the images of the enemies of the Cock.



To manicure looked carefully, beginning to
bring hands in order
. Align the surface of the nail with a base and then begin the process. Nails should not be too long, in fashion medium length with a natural form. Only in this case, any coating will look vyigrashno. And as you might guess, the main trend of the coming year,
shiny texture
.
Treat yourself to a gorgeous manicure in the new year's eve and share ideas with friends!
The author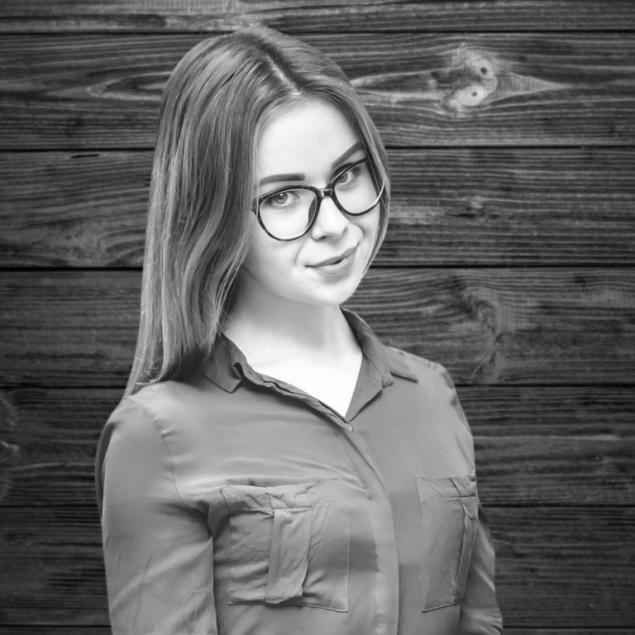 Oksana Dudnik Loves painting, ready to admire the pictures all the time! Oksana knows a lot about perfumes, well versed in fashion trends and will give odds to many well-known beauty bloggers. Her love of sport supported by sports category in sailing! Xenia prefers meat dishes, can not imagine a day without them. Favorite book charming girls — "the Emperor" Niccolo Machiavelli.