On such a universal right and a black dress has been said a lot. With each season, this essential element of the female wardrobe slightly modified, but generally remains the same - feminine, graceful, almost perfect choice for any evening event. In the season of spring-summer 2014 black dress was even more spectacular thanks to the trendy and striking asymmetry detail. Today, I take a look at these different, but such an impressive little black dresses from online stores that you can buy right now.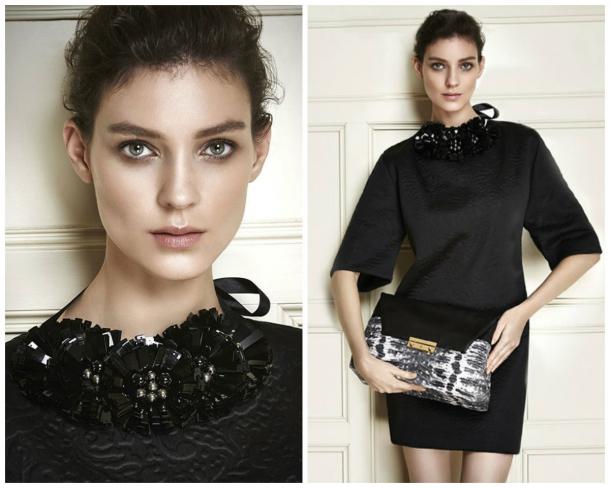 If you are planning this year to update or finally buy a little black dress, you bet on the asymmetry, not lose. Every year there are thousands of design ideas, how to make a classic evening variant not dull and bright. This season, the choice of discerning fashionistas and designers the world offer cocktail dresses with tails and trails, with the smell, one shoulder, contrasting inserts, cuts through the hips and more ...
1. It would seem that the usual classical dress with correct, strict silhouette takes on a completely different character thanks volume applications on the same side. The average length of light and asymmetrical draping dramatically change the appearance of the familiar IPL.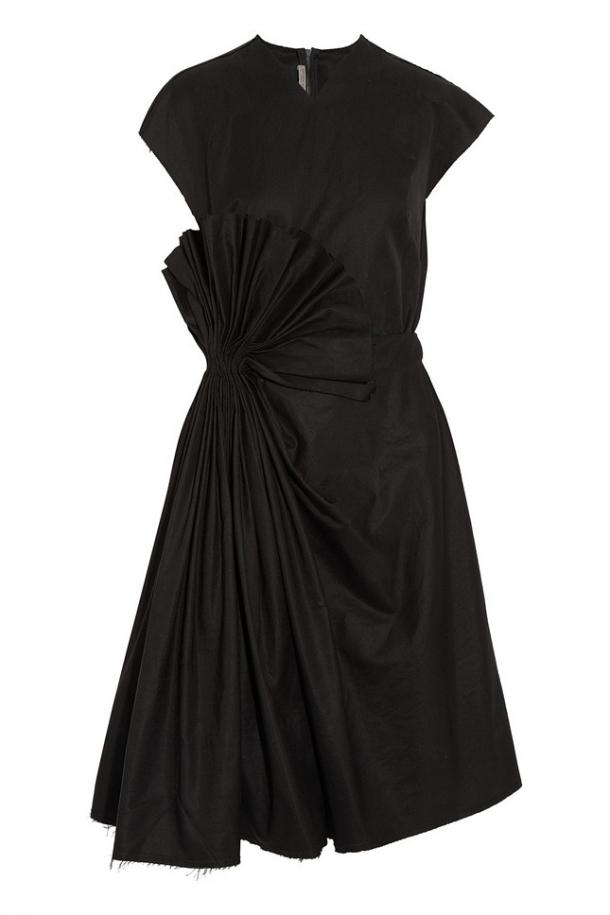 Bottega Veneta, £ 1384, net-a-porter.com
2. Another stylish, designer and expensive solution straight from the catwalk. The rich texture of the dress and unconventional asymmetrical cut with an open top like this dress will make this bright accent gala evening.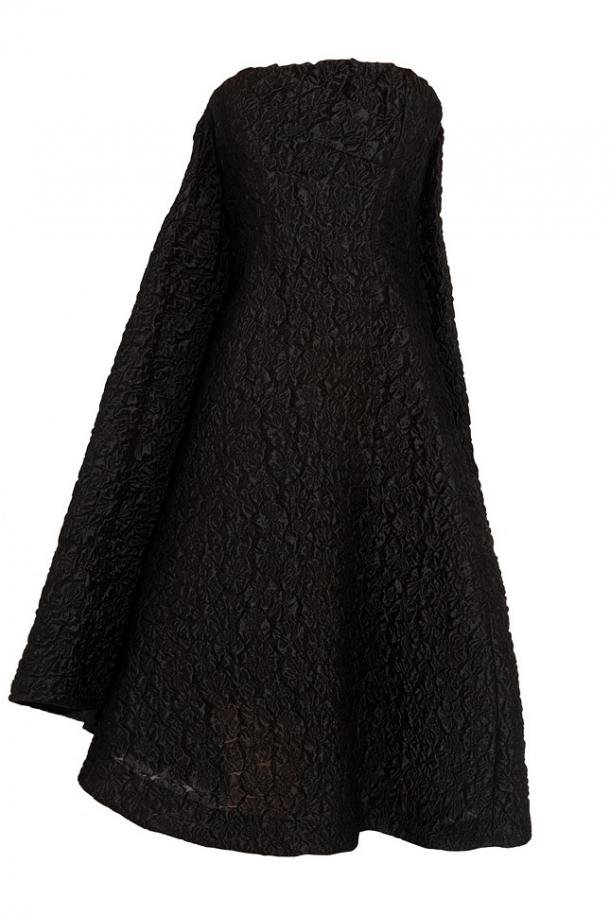 Erdem, £ 2310, net-a-porter.com
3. Elegant silk dress with three-dimensional pattern on one shoulder for expensive parties, very special occasions and holidays.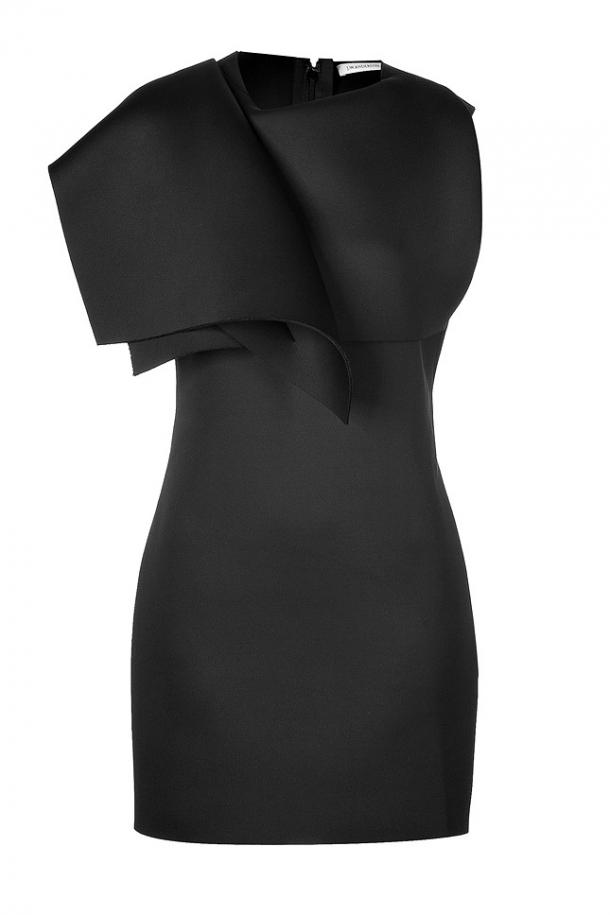 J.W. Anderson, € 719, stylebop.com
4. The spectacular created for the subdued lighting of parties, the spotlight and the stage, the evening dress from Simone Rocha impresses with its splendor and luxury. Classy outfit in the best tradition of Hollywood is an ideal purchase for prom, weddings, parties, any event where just need to look bright and spectacular.