On such a universal right and a black dress has been said a lot. With each season, this essential element of the female wardrobe slightly modified, but generally remains the same - feminine, graceful, almost perfect choice for any evening event. In the season of spring-summer 2014 black dress was even more spectacular thanks to the trendy and striking asymmetry detail. Today, I take a look at these different, but such an impressive little black dresses from online stores that you can buy right now.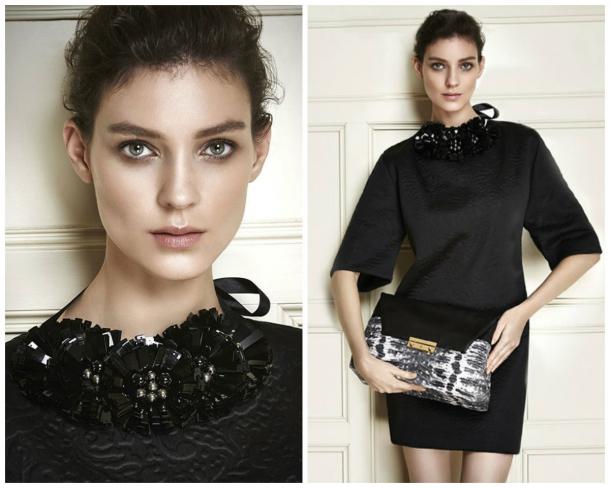 If you are planning this year to update or finally buy a little black dress, you bet on the asymmetry, not lose. Every year there are thousands of design ideas, how to make a classic evening variant not dull and bright. This season, the choice of discerning fashionistas and designers the world offer cocktail dresses with tails and trails, with the smell, one shoulder, contrasting inserts, cuts through the hips and more ...
1. It would seem that the usual classical dress with correct, strict silhouette takes on a completely different character thanks volume applications on the same side. The average length of light and asymmetrical draping dramatically change the appearance of the familiar IPL.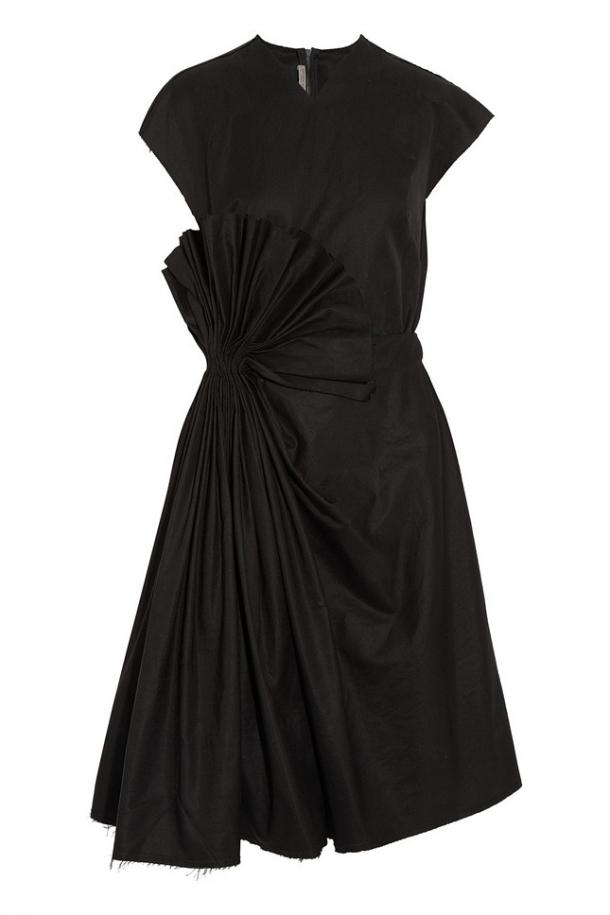 Bottega Veneta, £ 1384, net-a-porter.com
2. Another stylish, designer and expensive solution straight from the catwalk. The rich texture of the dress and unconventional asymmetrical cut with an open top like this dress will make this bright accent gala evening.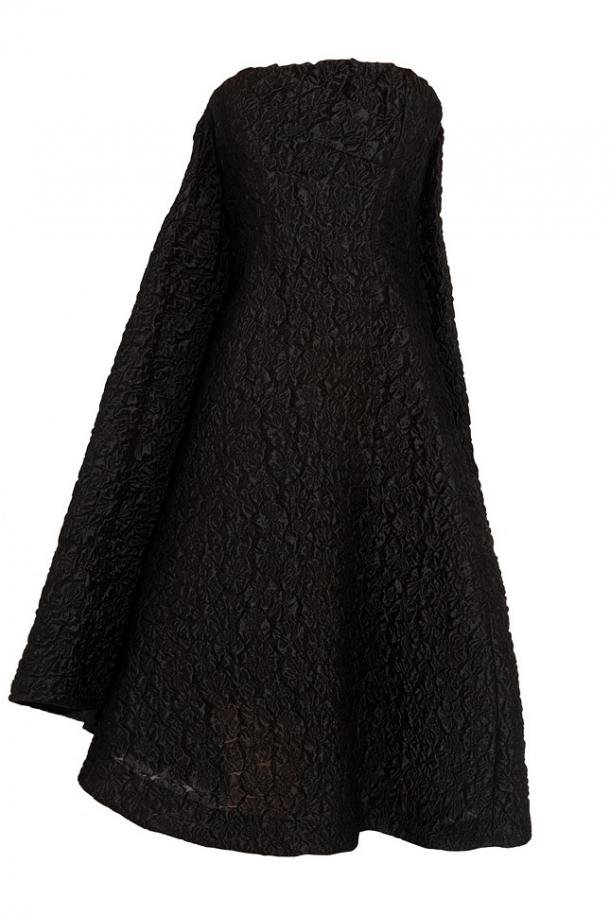 Erdem, £ 2310, net-a-porter.com
3. Elegant silk dress with three-dimensional pattern on one shoulder for expensive parties, very special occasions and holidays.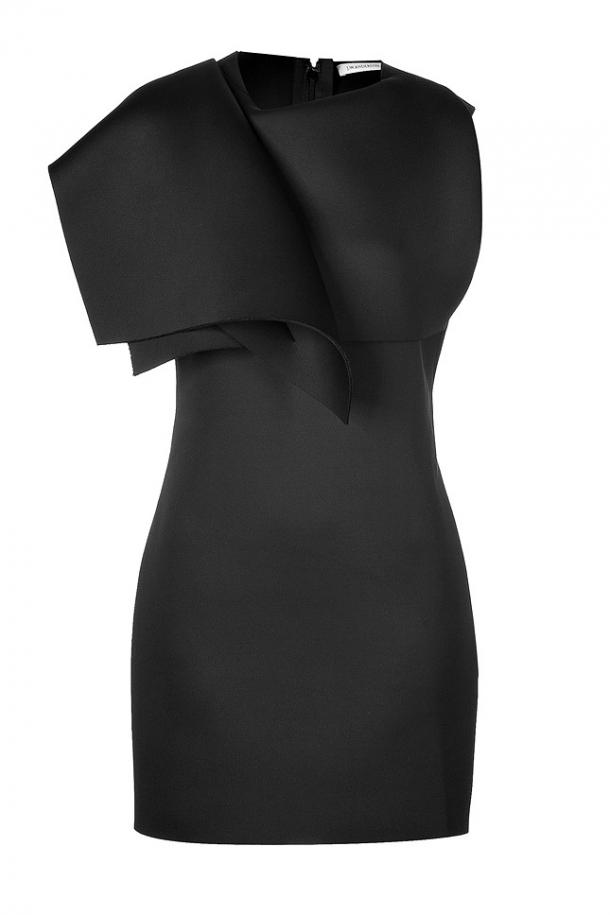 J.W. Anderson, € 719, stylebop.com
4. The spectacular created for the subdued lighting of parties, the spotlight and the stage, the evening dress from Simone Rocha impresses with its splendor and luxury. Classy outfit in the best tradition of Hollywood is an ideal purchase for prom, weddings, parties, any event where just need to look bright and spectacular.
Simone Rocha, $ 600, modaoperandi.com
5. Tie, office version of the famous brand Christopher Kane more discreet and more versatile outfit not only for holidays, but also just for work or an evening trip to the restaurant. Glitter and glamor added vivid details - massive buttons, iridescent.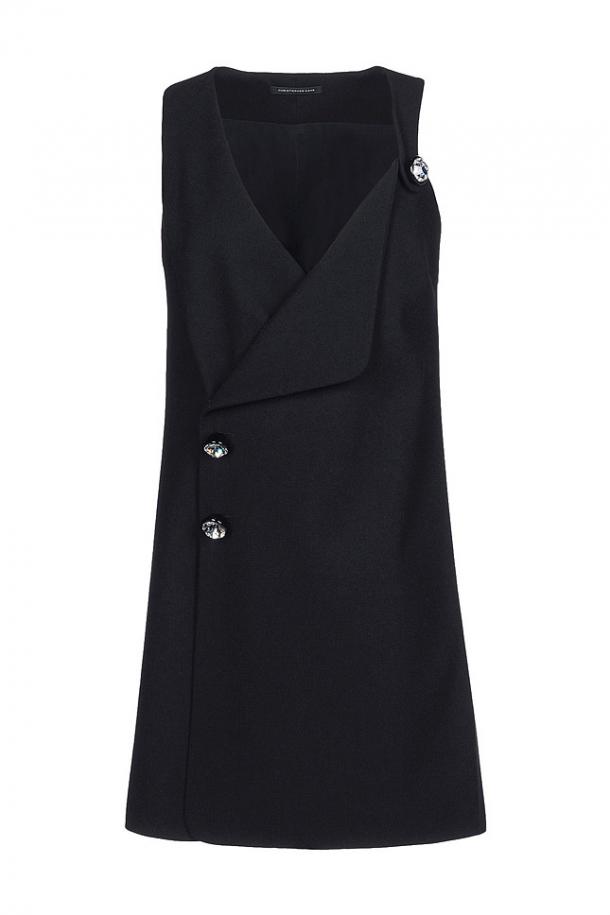 Christopher Kane, € 1045, thecorner.com
6. This black dress longer recalls kimono, east and coats simultaneously, rather than the classic version of MPP. However, it is the original and stylish solution for any type of event. It can perfectly fit in the style of casual, and on holiday or a party. All will decide accessories, shoes, hairstyle and makeup. So strongly recommend to pay attention to a budget and highly versatile solution.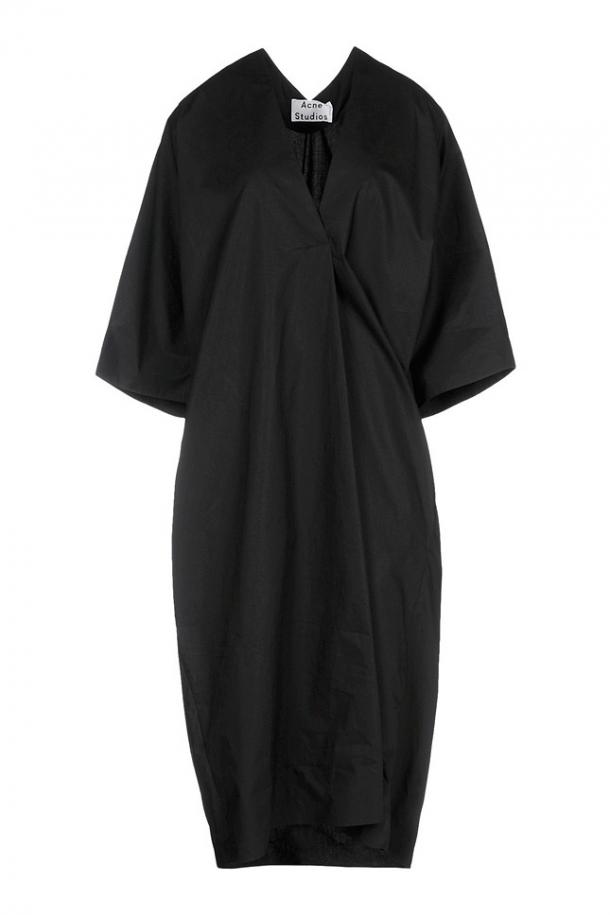 Acne Studios, € 270, thecorner.com
7. The classic version with elegant drapes and asymmetrical bottom.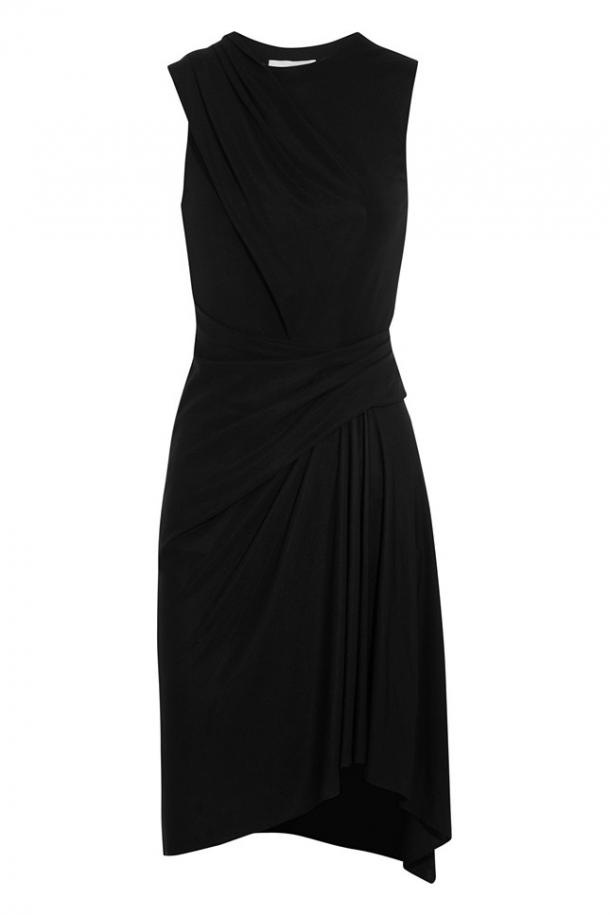 Alexander Wang, £ 492, net-a-porter.com
8. Not the cheapest, but one of the most spectacular and the trend this season, black dresses. Here are all bright and fashionable this spring harmoniously combined in a truly elegant models: the smell, asymmetry, leather inserts, rivets and a lot of ties.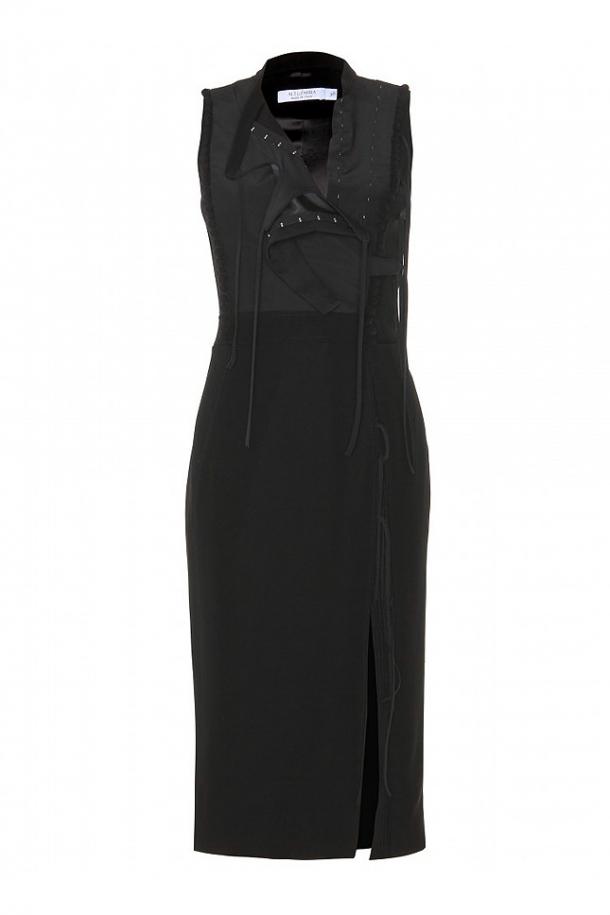 Altuzarra, € 1575, mytheresa.com
9. Another elegant fashionable item this spring: dresses with one sleeve.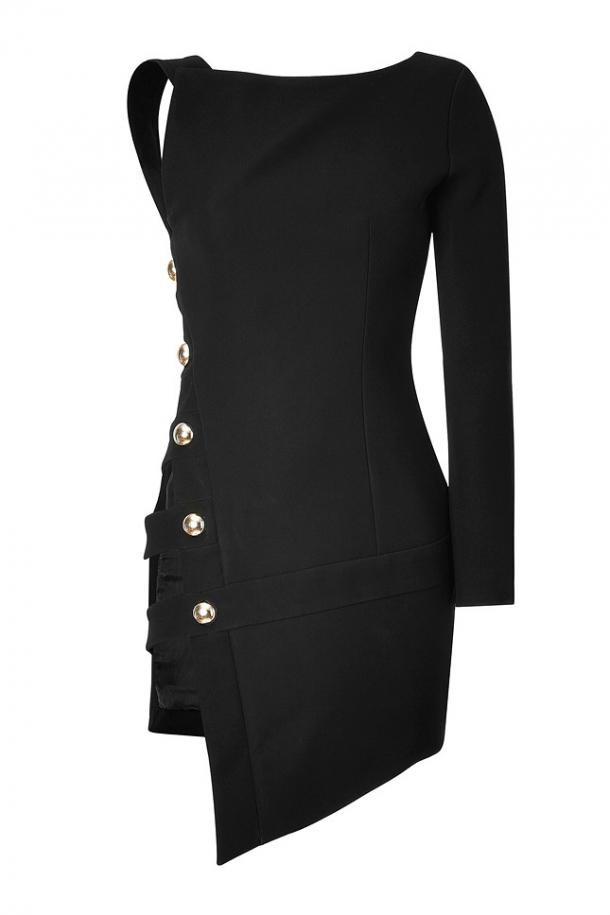 Anthony Vaccarello, € 2295, stylebop.com
10. The little black dress does not have to be pure black, the fashion designer has decided to dilute the classical model and trend-cream and pastel pink. The special pattern may also be advantageous to hide the flaws and visually rob you of a couple of kilograms.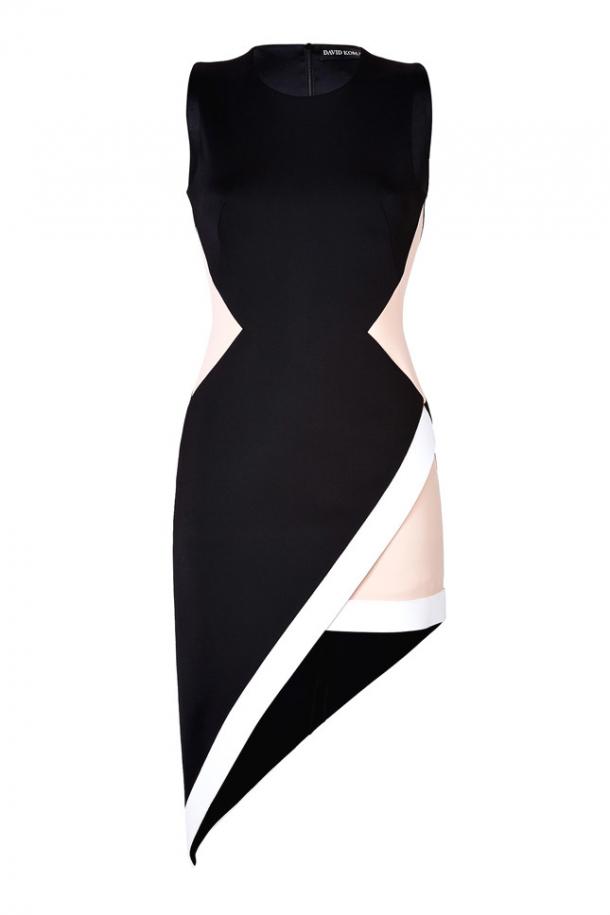 David Koma, € 1159, thecorner.com
11. The eye-catching luxury model with an unusual drape near the neckline and thin leather strap.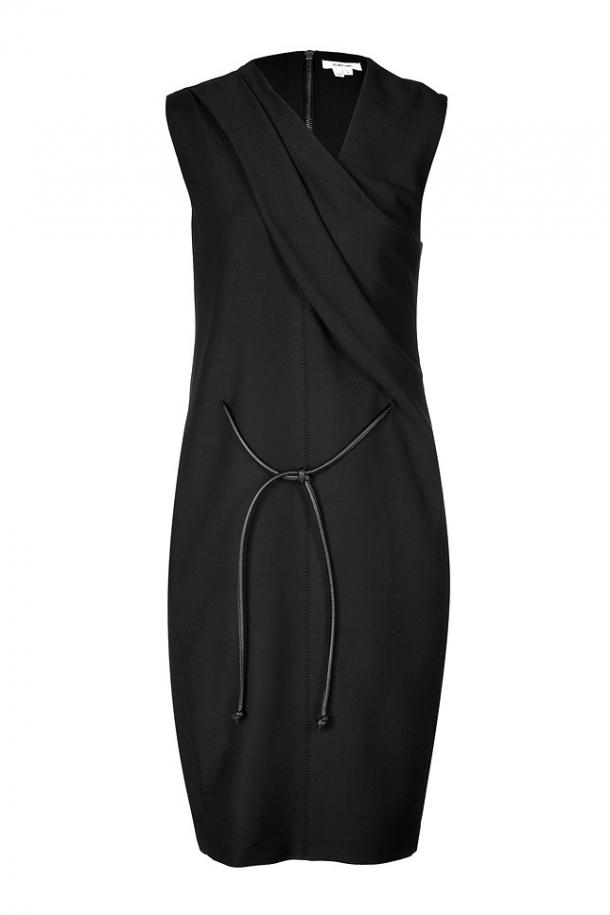 Helmut Lang, € 490, stylebop.com
12. The maximum laconic model with feminine and strict silhouette and a small appliqué on one side of the dress.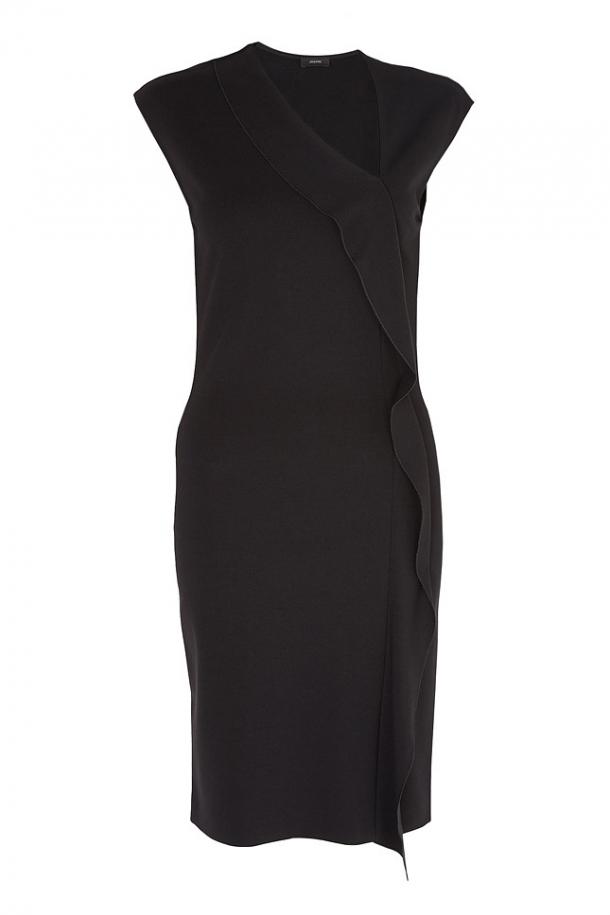 Joseph, $ 364, my-wardrobe.com
13. It can not remain indifferent to this model, and half-sleeve dress with naked back slightly. Schick adds a small drapery on one side.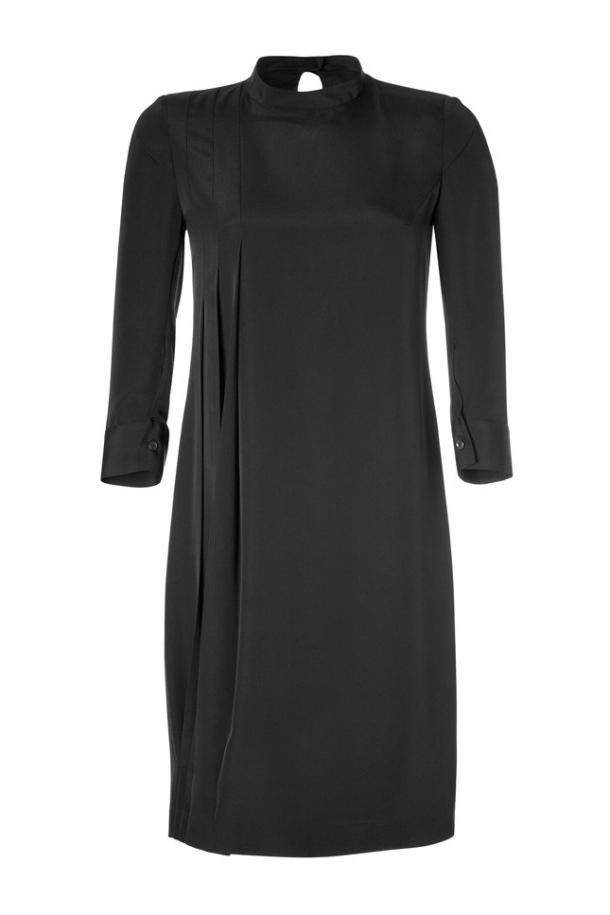 Maison Martin Margiela, € 639, stylebop.com
14. could not do without the usual MPP trendy and translucent lace inserts. A good example of successful implementation of such trends in life can be called a gentle and feminine dress with a classic silhouette.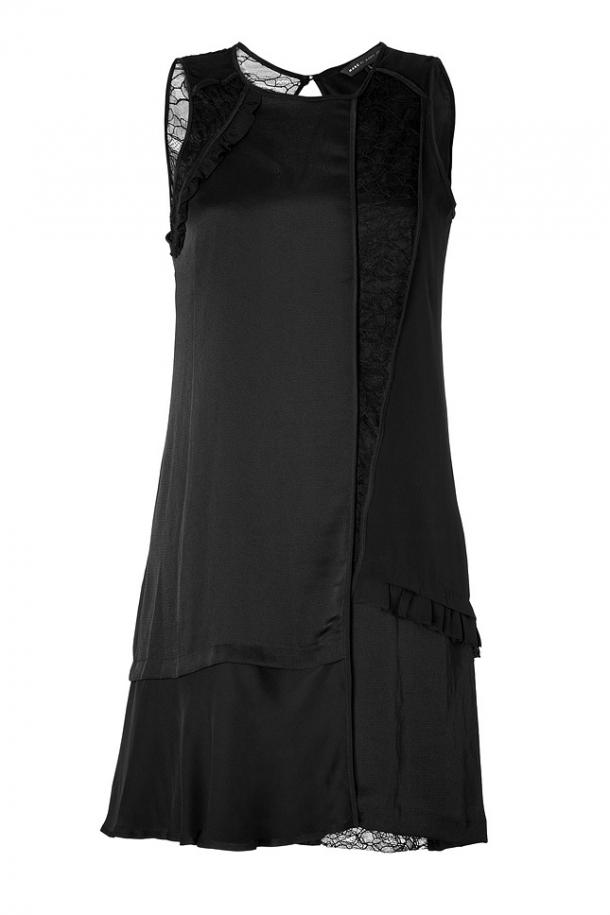 Marc by Marc Jacobs, € 430, stylebop.com
15. Without further details, but enchanting in its simplicity textured dress on one shoulder.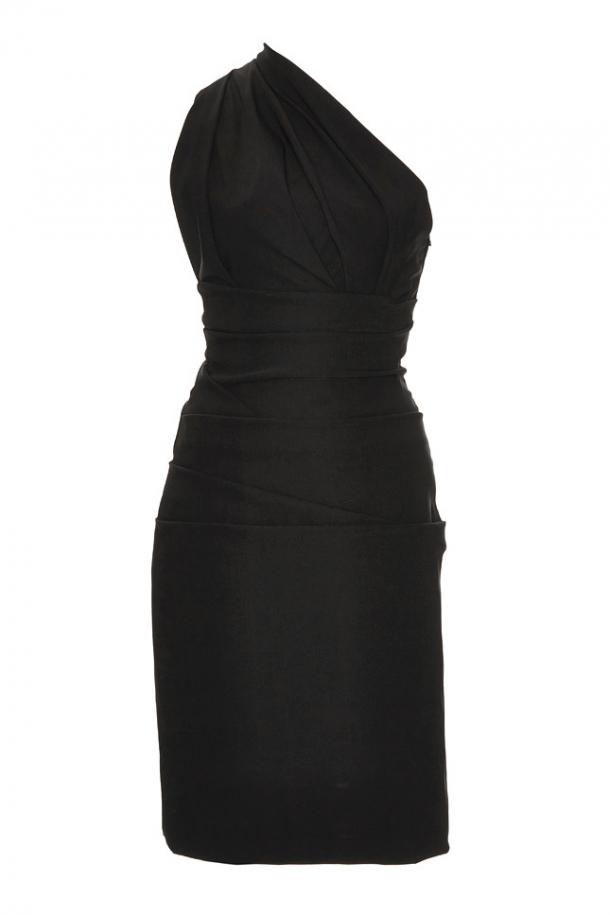 Preen, $ 775, modaoperandi.com
16. Mnogofakturnoe and trendy dress will be the brightest purchase this year. Graceful transparent lace, leather with animal prints and silk ribbons isolated this dress from a number of other, more restrained and classic models.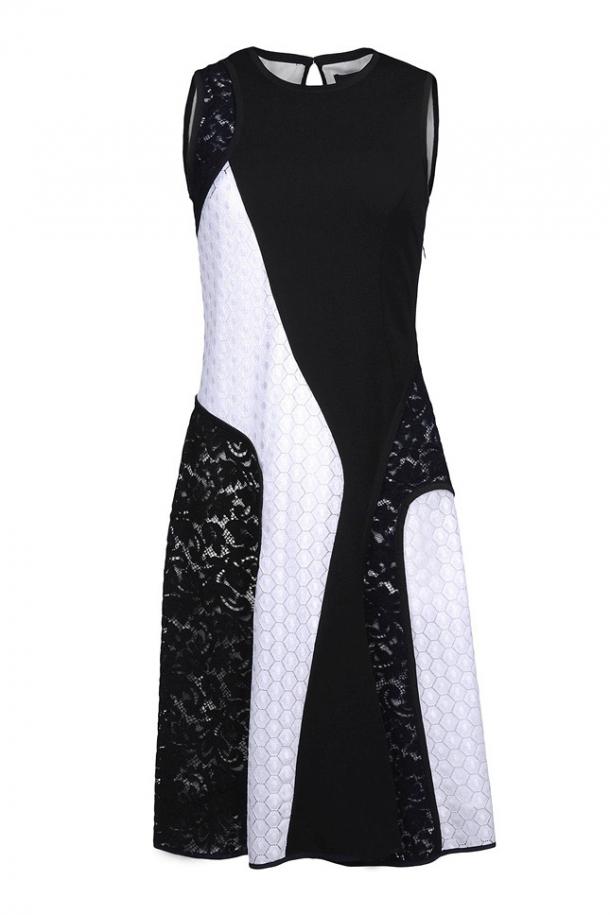 Derek Lam, € 334, thecorner.com
17. The classic dress was spectacular at times due to the black patent leather and oblique transition between the textures.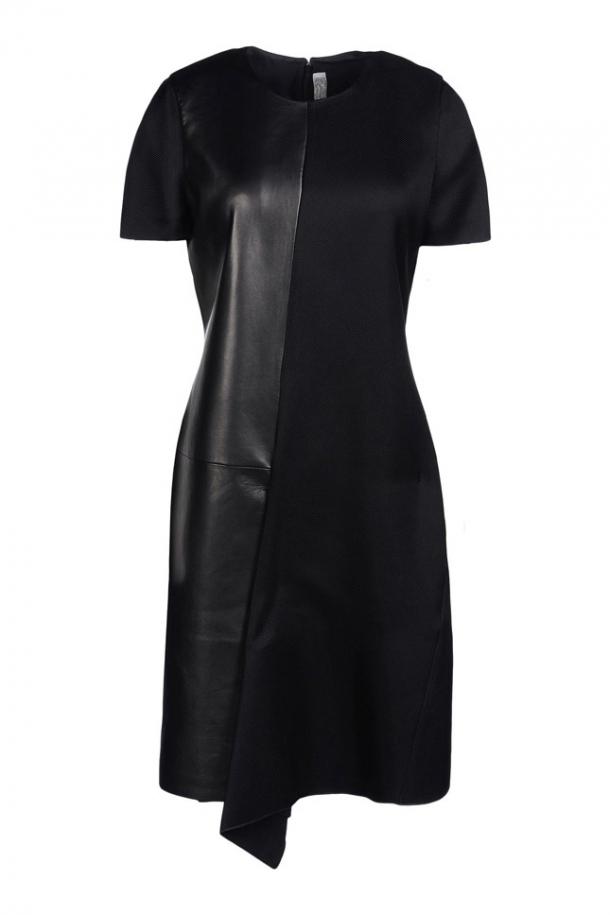 Reed Krakoff, € 508, thecorner.com
18. Another spectacular model with an unusual asymmetric draped neck, vaguely reminiscent of the turtleneck.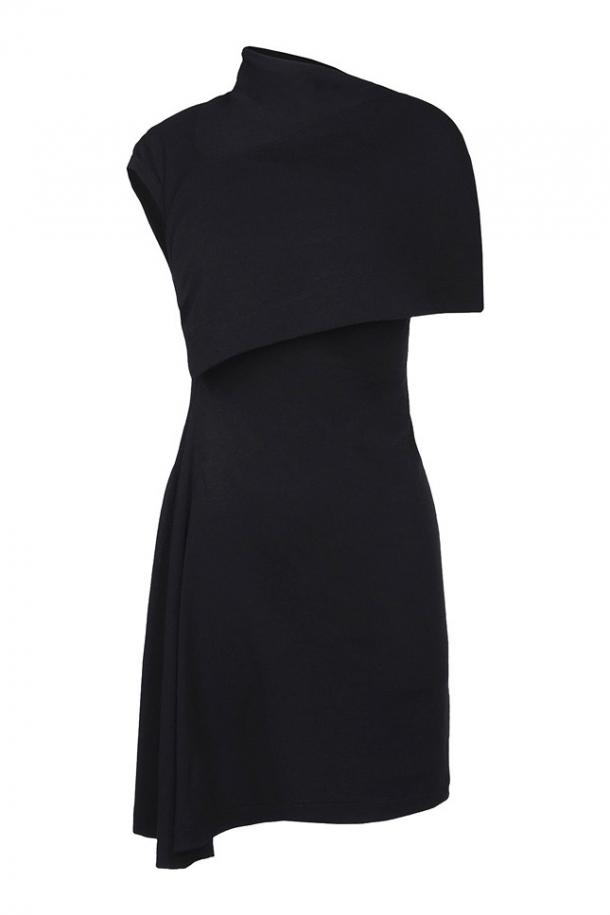 Rick Owens, € 513, thecorner.com
19. Trendy full leather model with a classic silhouette and a small drapery in the area of ​​the cut.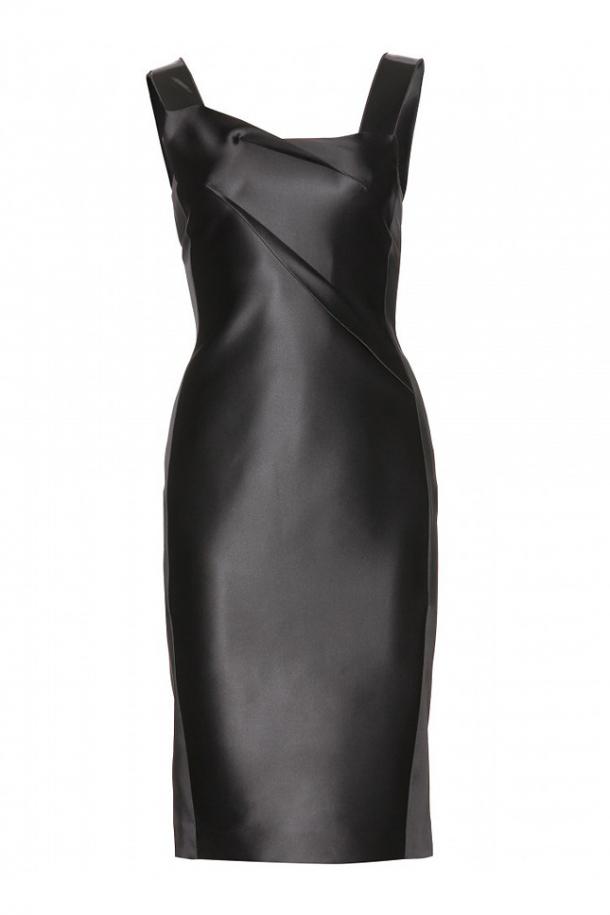 Roland Mouret, € 1579, mytheresa.com
20. The bright monochrome model with large, showy insert.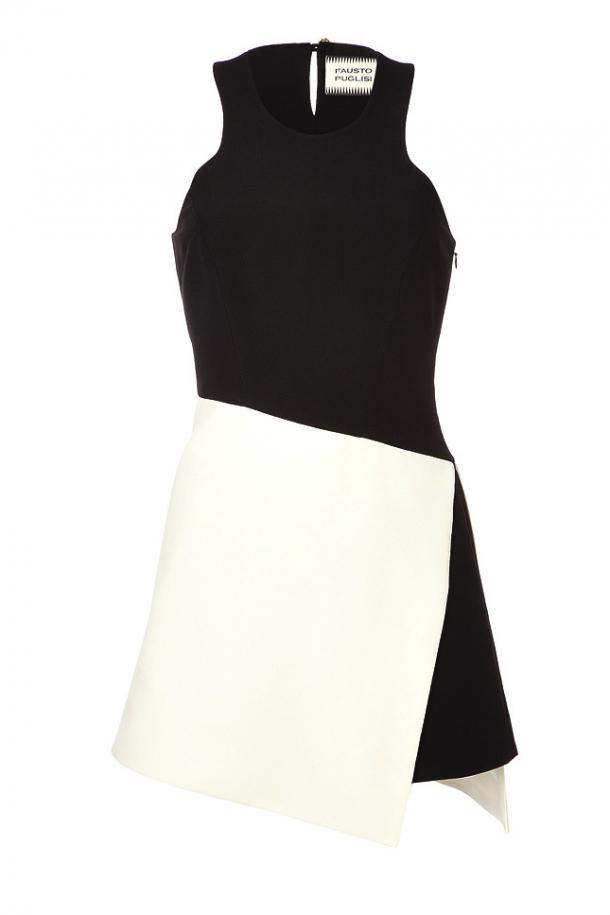 Fausto Puglisi, € 789, stylebop.com