Maybe in movies and TV series you have not seen this girl (if not watched "Losers" and & quot; «Old" New Year & quot ;, of course), but on the red carpet, it has already become familiar. Stylish brunette appears frequently in beautiful dresses, which we today and pay attention. Top 25 best dresses Lea Michele for all the time it exits on the red carpet (from 2009 to 2012).
№25 neon-blue dress Peter Som
A rare occasion when Michelle has involved a palette of bright colors and maxi-length. In conjunction with inlaid rhinestones sandals Casadei and jewelery Mannin dress looks the most advantageous, but to high positions this minimalist creation very far.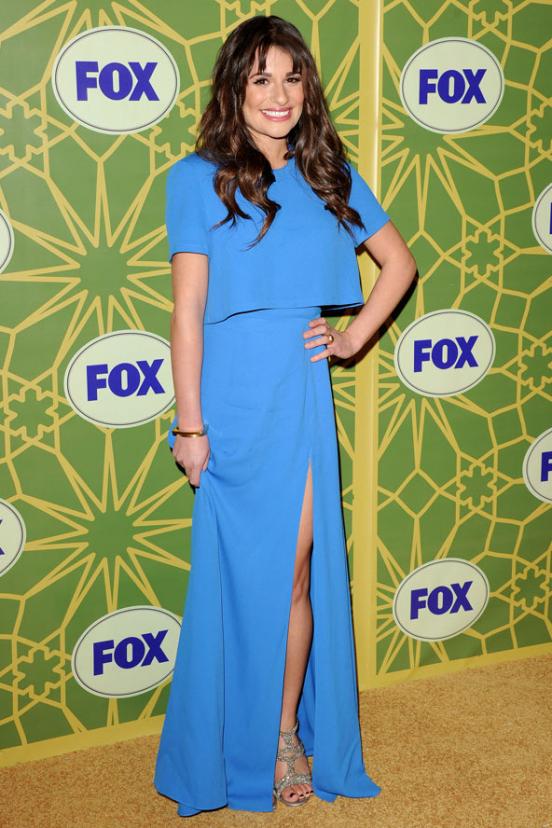 №24 Cocktail dress in the style of the 20s Marchesa
The image is completely laid out and everything seems to be soaked in the spirit of the time, but something was still missing ... Maybe red lips and elastic curls? Like it or not, and purple lipstick and straightened hair modernize this outlet. Itself perfectly crisp white dress!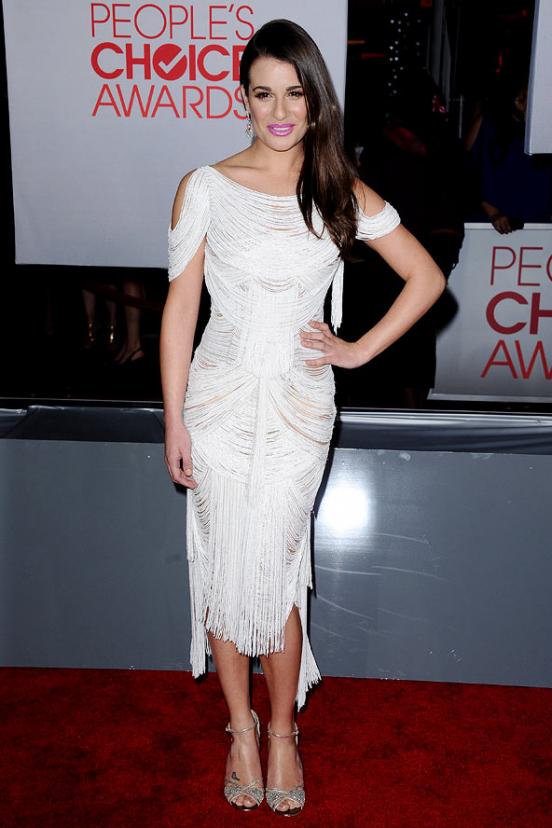 №23 dress for prom Giambattista Valli
Note that only the most courageous graduates! Not long ago, the lace was at the peak of popularity and Lea chose not to wear a lace dress and beat the trend of using underwear. That she turned 23, we see in the rating.
№22 exotic mini dress Naeem Khan
His beautiful young actress has demonstrated toward the summer of 2010. Brilliant short dress wedge + = hot Lea Michele.
№21 futuristic dress Hervé Léger
One of the varieties of dress Hervé Léger - black elegant dress with geometric figures framed figure actress and hid all the minor flaws.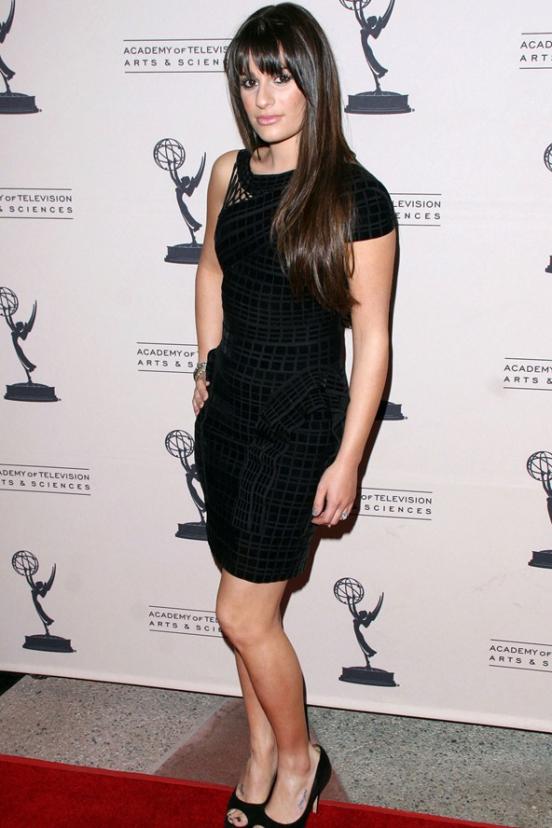 №20 snow-white dress Mary-Kate and Ashley Olsen
Famous designers obviously did not take into account the fact that not all girls like them so suitable length dresses (and them with their little rostochkom something I would not advise to put on that). Michelle would have a shorter length and be gone for a new angel VS.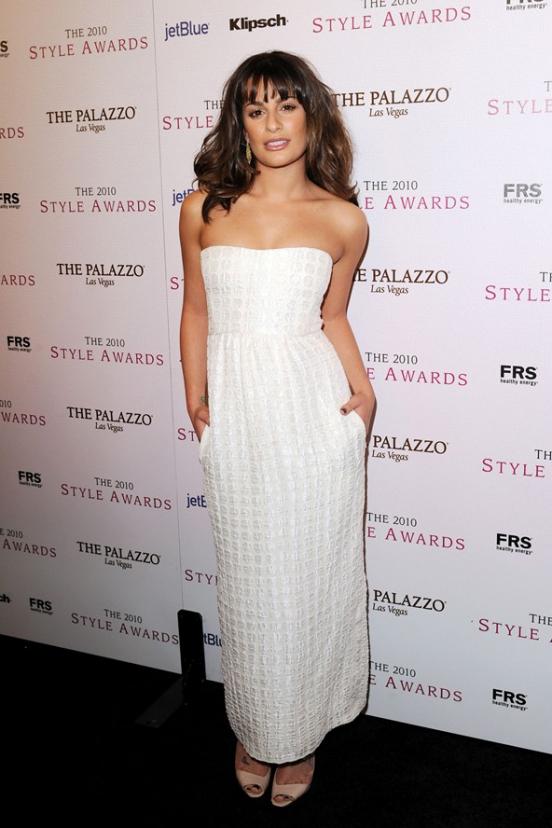 №19 Maxi Dress Etro
The dress has a very interesting colors, but what is there this sash?
№18 Easy Dress Erdem
Lea and pretty the same way - pretty. Shoes separate issue, as the stars just go and do not fall on shoes a size 40 ...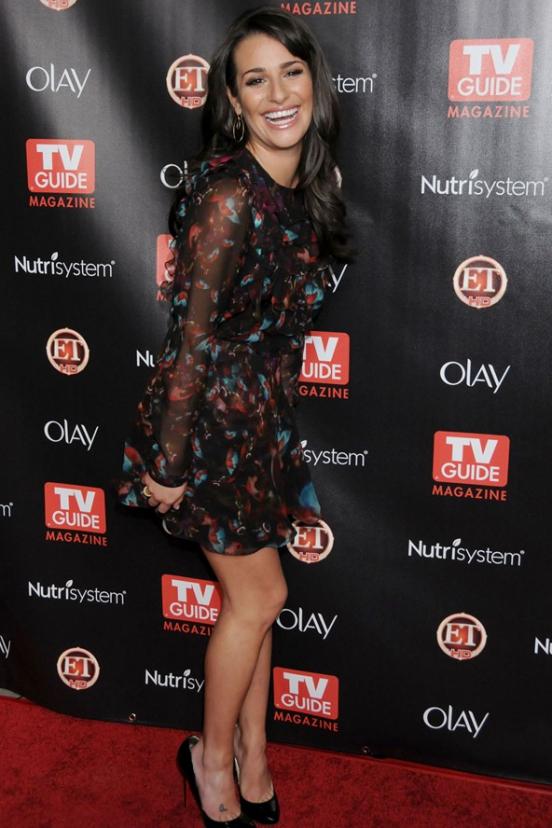 №17 Asymmetric lace dress
Here are Lea and got to lace the fullest. Stunning image in white Michelle seems somehow even nicer.
№16 multilayer boards Giorgio Armani
Ivory perfectly sets off the dark skin of the actress.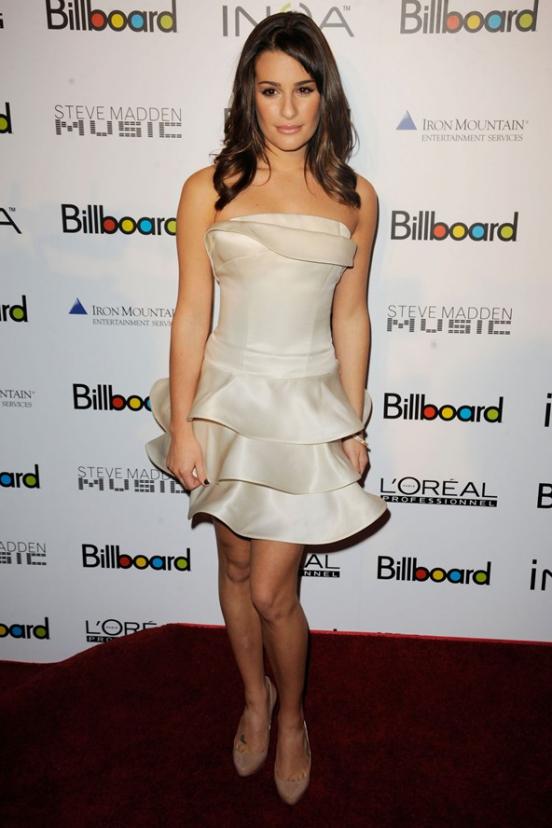 №15 Micro-dress ASOS
Among the range of democratic clothing brand could choose something more presentable than what we see below. Neither sit nor stand in a dress, and just look where stylists?
№14 Vodopadoobraznoe dress Giorgio Armani
Rustic, but VODOPADOOBRAZNO!)
№13 elegant dress Isaac Mizrahi
Corset beautiful, but nothing, sticking out from under him, is not impressive.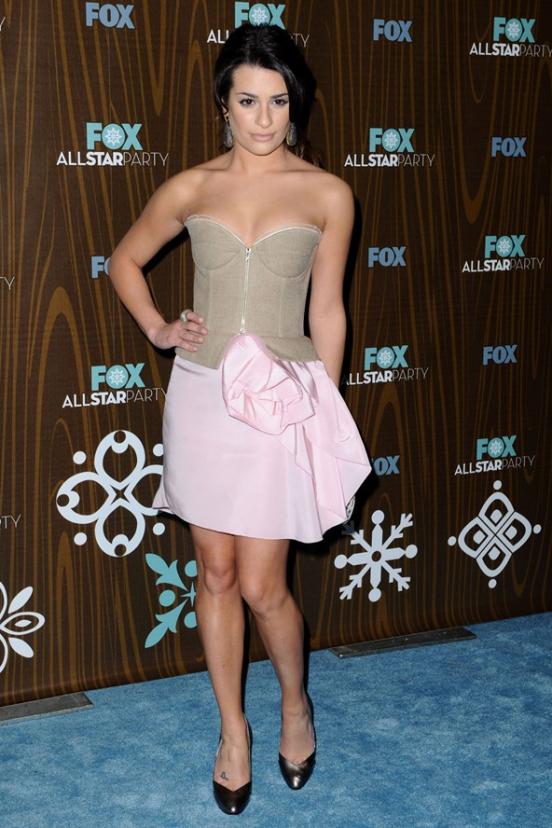 №12 Creamy golden dress Reem Acra
Acme of perfection, one of the best way of Michelle. Conservative, but at the same time very feminine and gentle.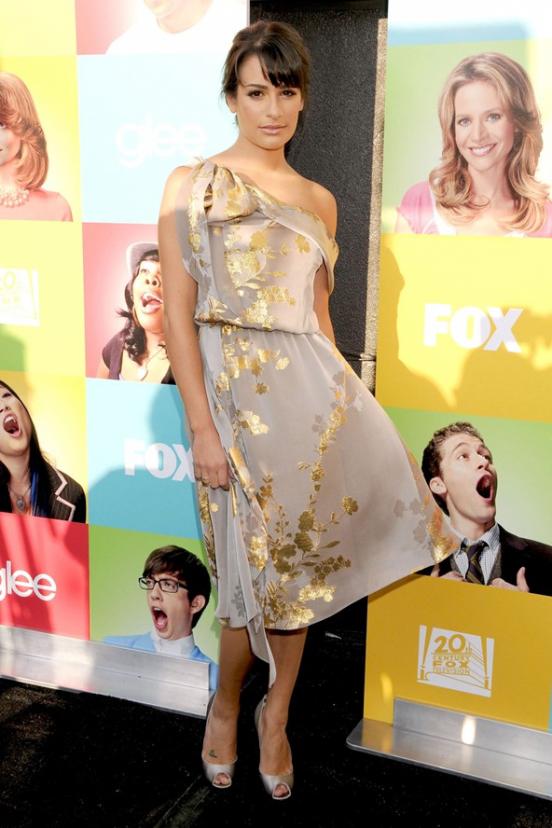 №11 Glamorous Dress Oscar de la Renta
Awesome! This could not only go to a party Glamour, but also for "Oscar».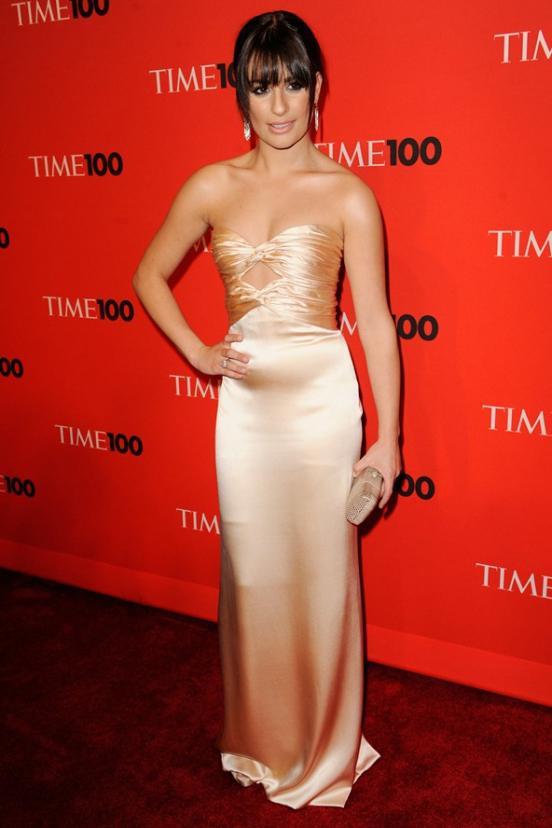 №10 Frank dress AMEN
Legs showed now the turn of other delights.
№9 Dress Oscar de la Renta
The fabric is not very good, but fasonchik what you need. The Spanish passion and high fashion are intertwined in this stylish gizmos.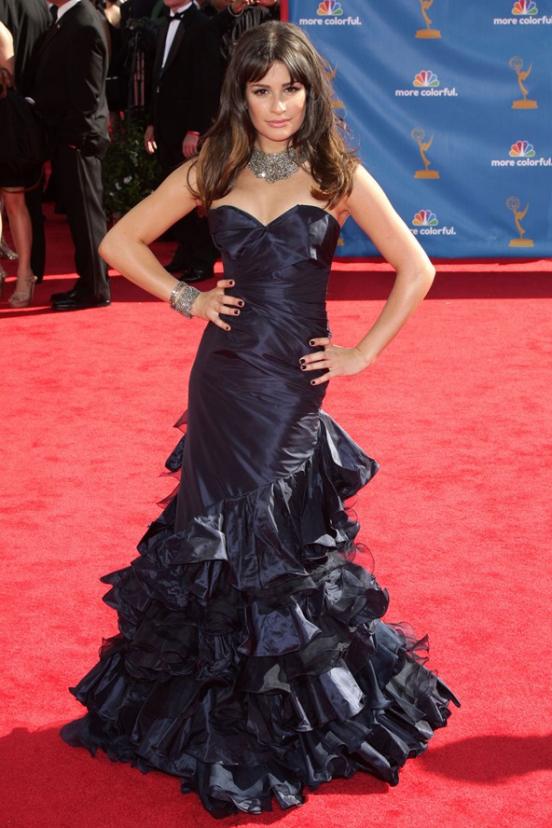 №8 dress Romona Keveza
To figure this actress is a dress fits most. Immediately appear and waist and hips, and little black dress is never too much ... Flawless autfit!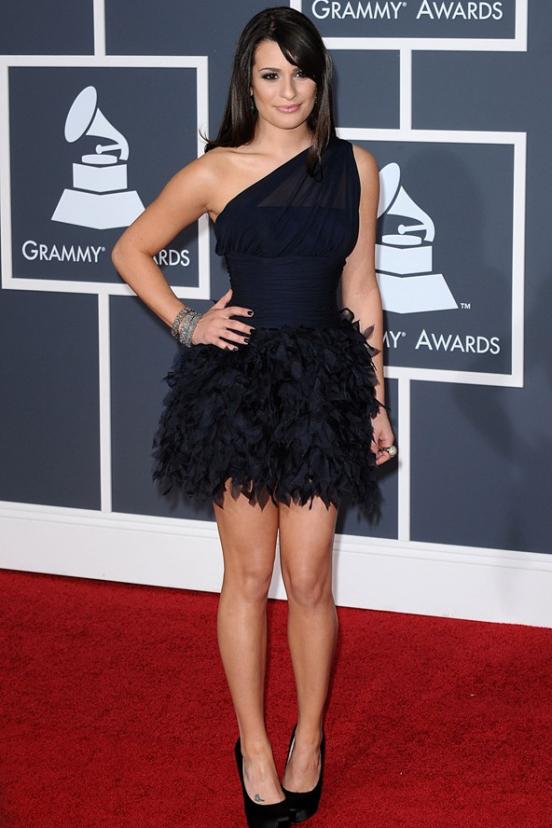 №7 Dress Giambattista Vall
And no accessories do not need.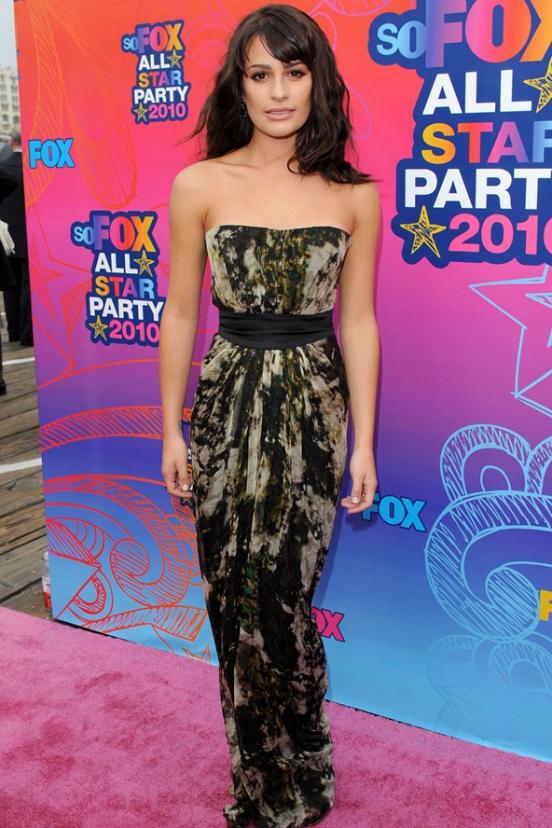 №6 Dress Jose Duran
Old Hollywood love and new stars. Eva Longoria and Lea Michele especially.
№5 Dress Oscar de la Renta
Pink color is very insidious: it is a look at 100, or become a failed copy of Barbie. Leah looks brilliant!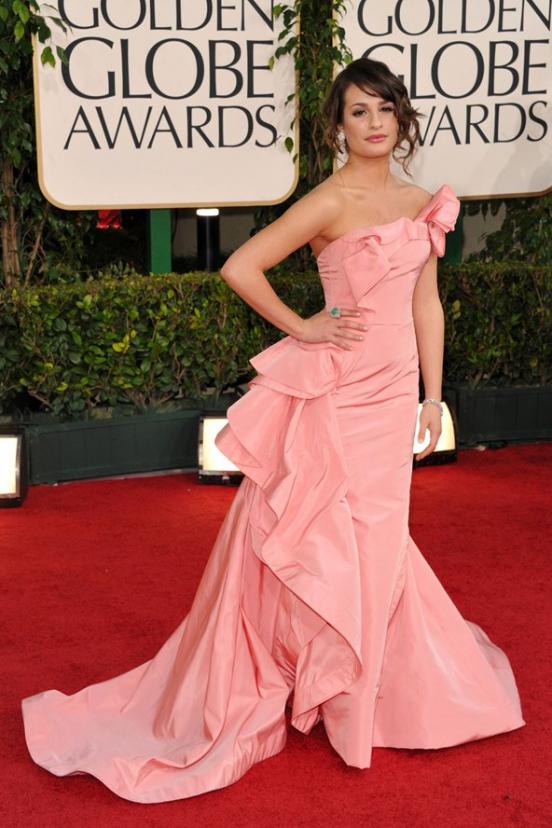 №4 Dress Zac Posen
Mustard-colored dress and red lipstick perfectly match so famous women often choose exactly this combination. I would put this outfit higher, but it is already almost in the top three.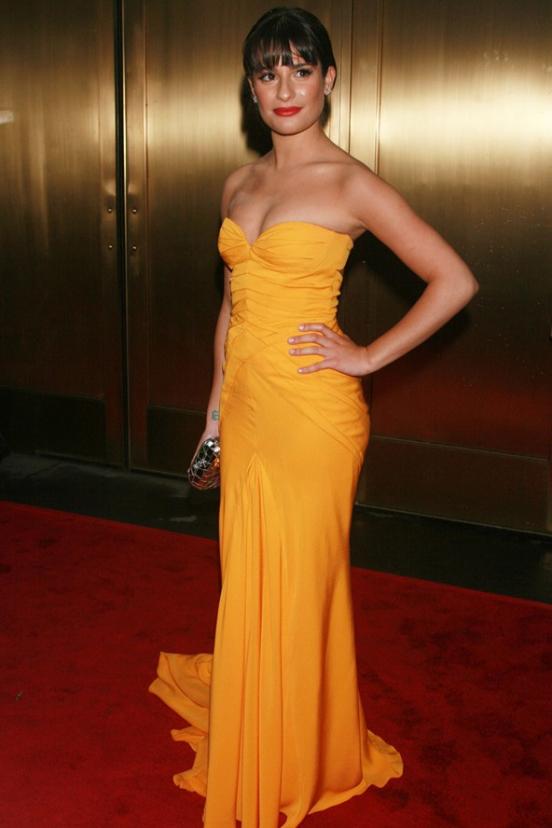 №3 dress with a plunging neckline Oscar de la Renta
№2 Evening Dress Zac Posen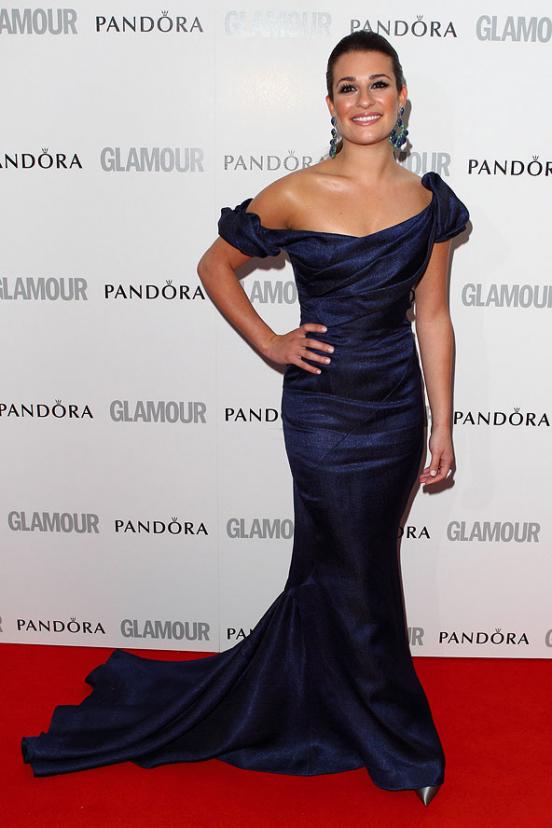 №1 Brilliant dress Marchesa