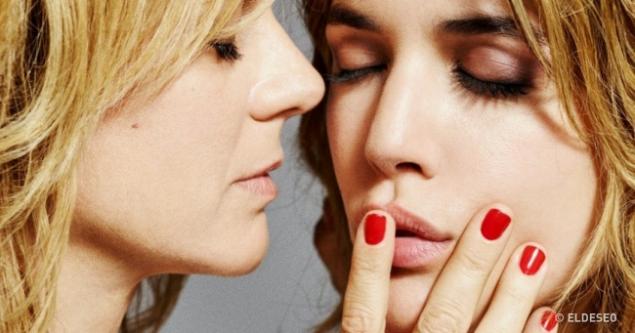 Movies about the relationships of mothers and daughters shoot in a variety of genres, from light Comedy to deep psychological dramas. In General, all as in life.
The website
offers to your attention 15 different films on the subject, which at the same time United by a common sense.
Juliet Julieta, 2016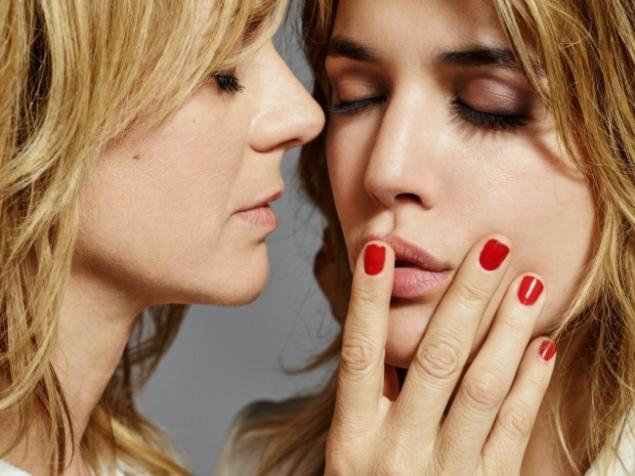 Starring:
adriana Ugarte, Michelle Jenner
Picture the iconic Pedro Almodovar about the no longer young Juliet, which was many years ago abandoned daughter. A woman arrives in Madrid, where he recalls his turbulent youth and the tragedy that distanced her from the child. Eventually, Juliet decides to write a letter to your daughter and to be honest about all the events over the last 30 years of his life.
A rating of "Kinopoisk" — 6,9
Obnoxious lady Mother's Day, 2016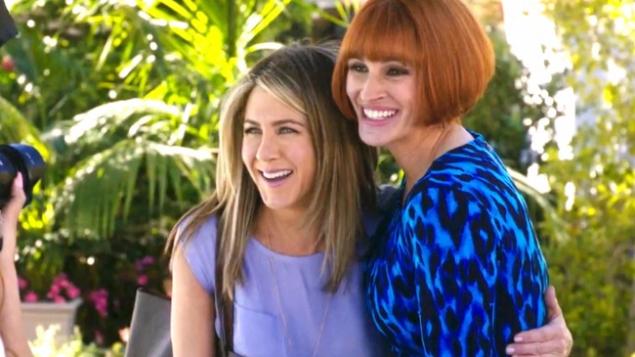 Starring:
Jennifer aniston, Julia Roberts, Kate Hudson
A film about the interweaving lives of three women and one single dad on the eve of mother's Day. Former husband of sandy married 20-year-old girl, Jessie hides from his mother his marriage to a Hindu, or a career woman, Miranda suddenly learns about the existence of an adult child. Bradley hard going through the death of his wife and doesn't want to celebrate mother's Day, despite the entreaties of his daughter.
A rating of "Kinopoisk" — 6,2
The Kibitzer Meddler, 2015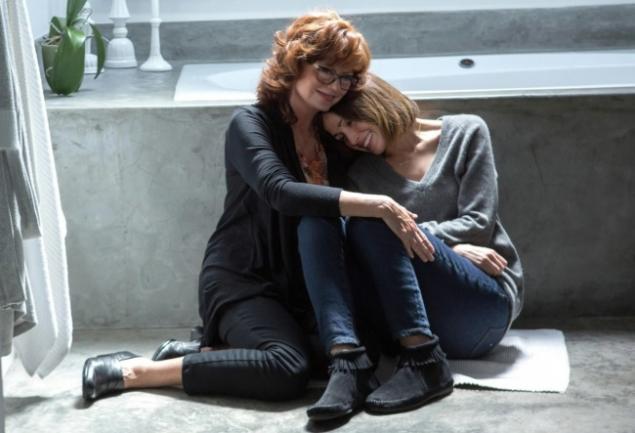 Starring:
Susan Sarandon, rose Byrne
Comedy-drama about how important it is not to refuse the help of loved ones, because sometimes that's the only way to help them. After the death of a spouse Marnie all the time gives daughter Lori, surrounding it with incredible, almost annoying concern. One day, Lori went on a long trip to new York, and her mother follows her, promising not to disturb her daughter, and to engage in their own life.
A rating of "Kinopoisk" — 6


August August: Osage County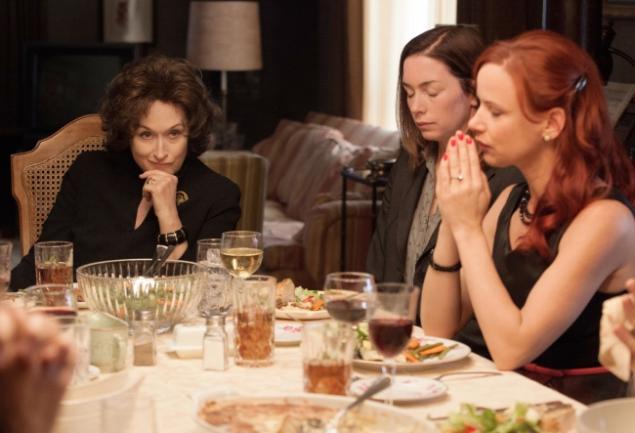 Starring:
Meryl Streep, Julia Roberts, Benedict Cumberbatch
The disappearance of the head of the family makes the Westons gather to the fold after a long break, all three of his daughters, their husbands and Boyfriends. Guests are greeted by the mother — not the most friendly woman. Long-standing grudges to his family and incurable illness plagued her so much that staying in the house is torture for everyone who came.
A rating of "Kinopoisk" — 7,5


My little Princess My Little Princess, 2011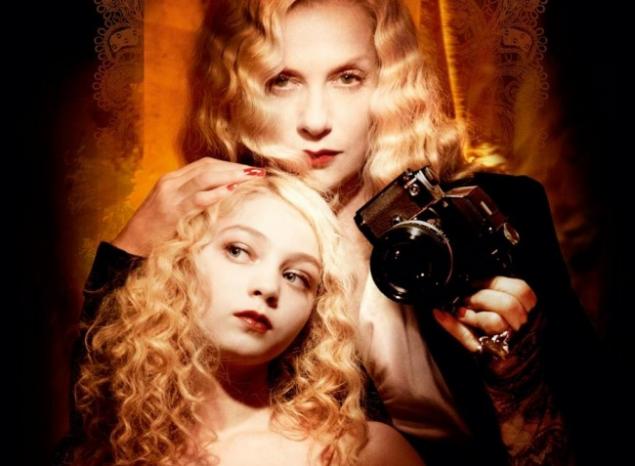 Starring:
Isabelle Huppert, Anamarija, the Bartholomew
The life of a 10-year-old Violetta was the usual: school, girlfriend, caring grandmother. But in one moment everything changed, and the girl with the filing of his exalted Khans mother was posing for arty photos. From cute girly she quickly became the object of erotic desire collectors. The movie is based on real events experienced by the Director's childhood.
A rating of "Kinopoisk" — 6,6
Mother and child Mother and Child, 2009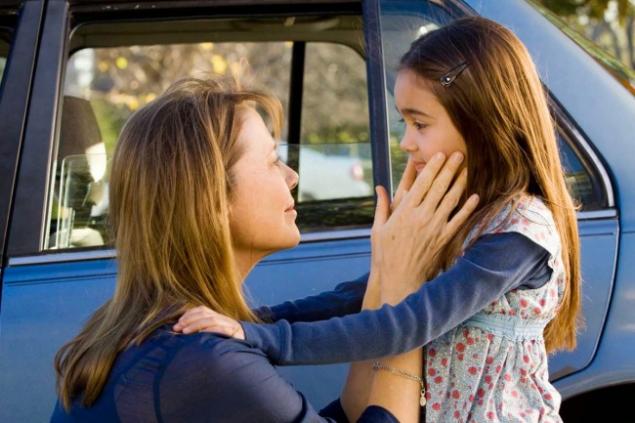 Starring:
Annette Bening, Naomi watts
50-year-old Karen, as a teenager, gave his newborn daughter to another family. Her grown daughter, Elizabeth, who had never seen mother, now cold and calculating lawyer, who glides through life without emotions and affections. The young pastry chef Lucy desperately wants to be a mother, but can not have. In the history of these women's woven a lot of people, but the point they put one little girl.
A rating of "Kinopoisk" — 7,5


Mamma MIA! Mamma Mia!, 2008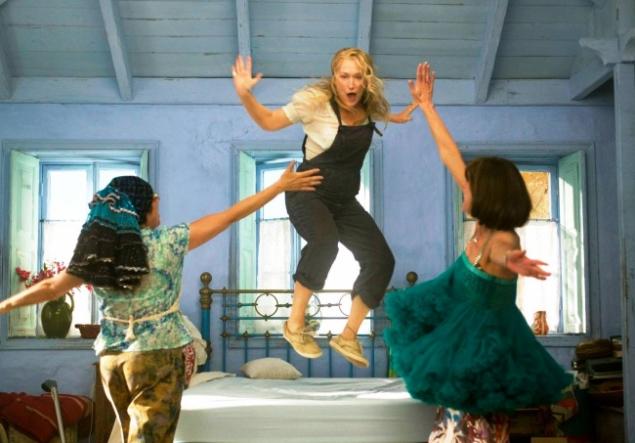 Starring:
Amanda Seifred, Meryl Streep, pierce Brosnan, Colin Firth
The film adaptation of the popular musical, which went to songs of the group ABBA. Film festival with a fascinating story of young Sofia, who knows nothing about his father but is reluctant to meet him. Learning from a mother's diary about the three possible candidates for the right of paternity, a girl sends them invitations for his wedding.
A rating of "Kinopoisk" — 7,2


The girl in the Park The Girl in the Park 2007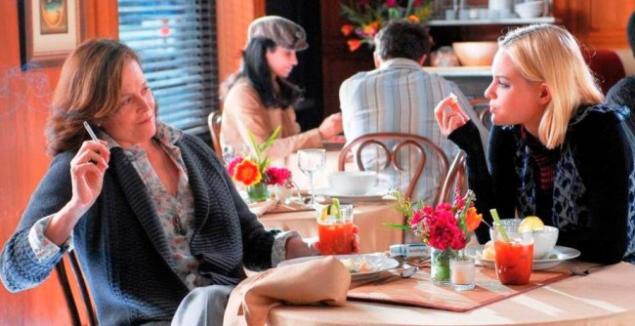 Starring:
Sigourney weaver, Kate Bosworth
Many years ago the Park lost 3-year-old daughter Julia, and since she has lost all interest in life. Once a woman meets in a cafe charming, but sloppy a girl named Luisa and invites her to his home. Gradually Julia begins to show maternal instinct and memories of the daughter merges with the image of a newly made acquaintance.
A rating of "Kinopoisk" — 6,7
Ice Princess Ice Princess, 2005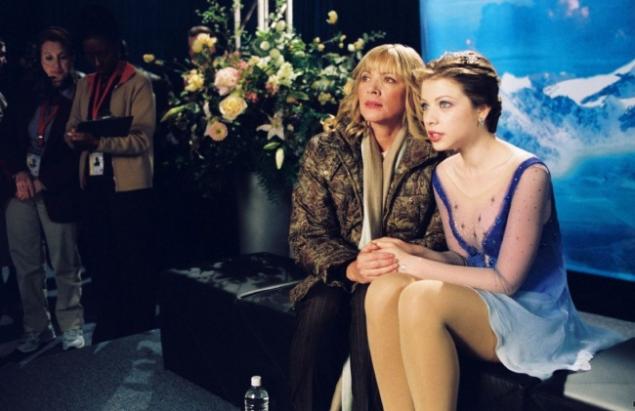 Starring:
Michelle Trachtenberg, Joan Cusack, Kim cattrall
Once Tina was a champion in figure skating, and now trains his daughter, hoping that will turn out to be a star. It soon becomes clear that the makings of a great skater is not her daughter and another student. Do Tina's spirit to go against maternal instinct and begin to promote to the podium someone else's girl?
A rating of "Kinopoisk" — 6,8
Freaky Friday Freaky Friday, 2003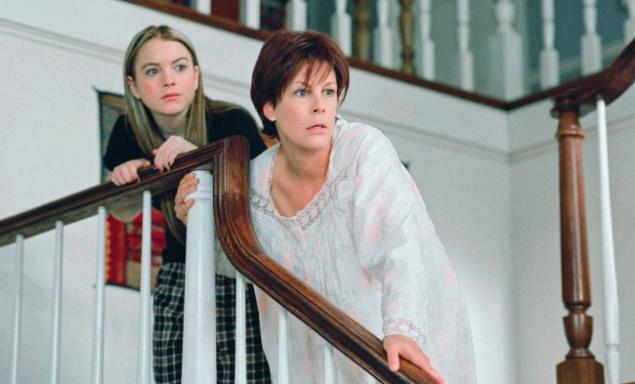 Starring:
Jamie Lee Curtis, Lindsay Lohan
Anna can not find a common language with his mother Tess, which is why planning a second marriage. Endless quarrels shake their house, and it seems it will never end. But one Friday every... wakes up in the body of another. Well, a better chance to understand each other and not think, and at the same time, this is a terrible catastrophe, because on Saturday appointed my mother's wedding.
A rating of "Kinopoisk" — 7
Thirteen Thirteen, 2003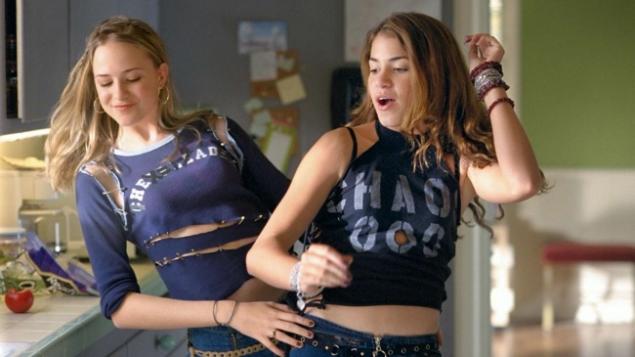 Starring:
Nikki reed, Evan Rachel wood
Melanie grows gentle and caring daughter, Tracy, who misses school, does well in all her listens. But once the girl meets Evie and now trying to look like the new girlfriend to be as sociable and a little loose. But the mother is confident that new friend is a good role model, because she is an orphan and most of the time on the street.
A rating of "Kinopoisk" — 6,8
White oleander White Oleander 2002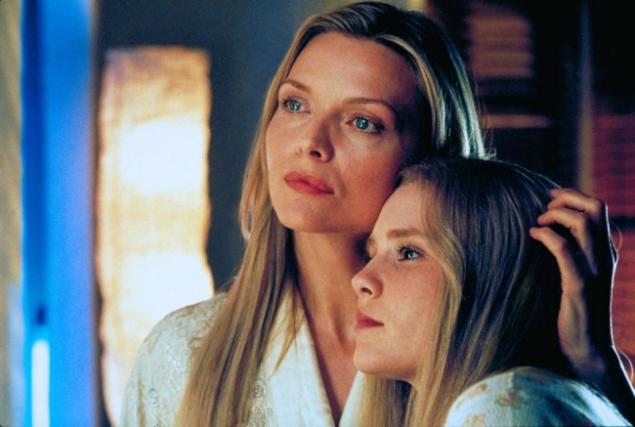 Starring:
Alison Lohman, Michelle Pfeiffer, Renee Zellweger
Carefree life of young Astrid and her mother Ingrid, which for girls is not just a parent, a friend, a teacher and the ultimate truth, one ends with the arrival of the men. Roman's mother was fleeting, and, desiring revenge, she poisons the beloved, for that goes to jail. Before Astrid for the first time open the door to this unjust and alien to her world.
A rating of "Kinopoisk" — 7,7
Anywhere but here Anywhere But Here, 1999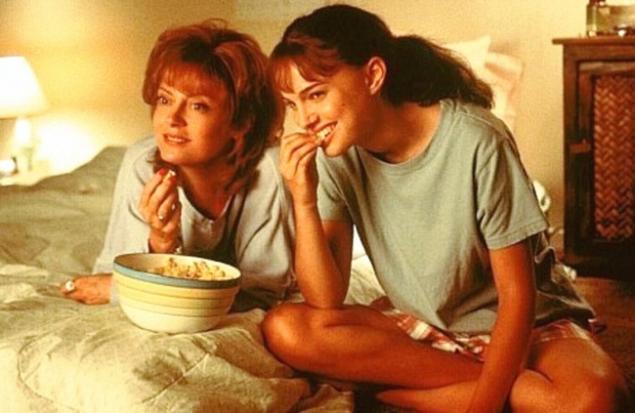 Starring:
Susan Sarandon, Natalie Portman
A complex film about the relationship of a mother and daughter, or, rather, forced to live together, two completely different people. Mom wants to live a "glamorous" and moved to Beverly hills, and the daughter wants to go to University that need the money, leaving the new mother's life. At first glance, these two women are complete opposites, but actually they are very similar.
A rating of "Kinopoisk" — 6,8
Stepmother Stepmom, 1998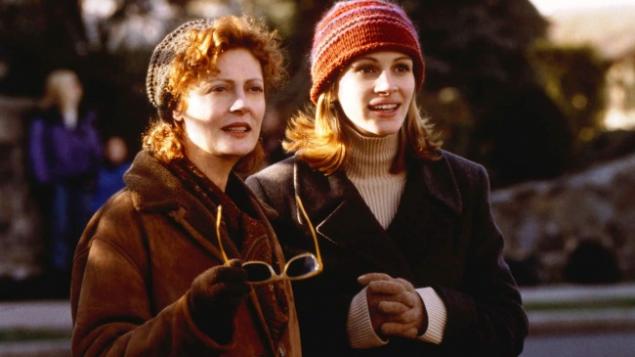 Starring:
Julia Roberts, Susan Sarandon
Children won't perceive the new passion of the father, and the situation escalates much more, when it turns out their mother has cancer. After many quarrels women who initially were rivals, trying to divide a man and his children, become allies who want to preserve the warmth and love within the family.
A rating of "Kinopoisk" — 8
Terms of endearment Terms of Endearment, 1983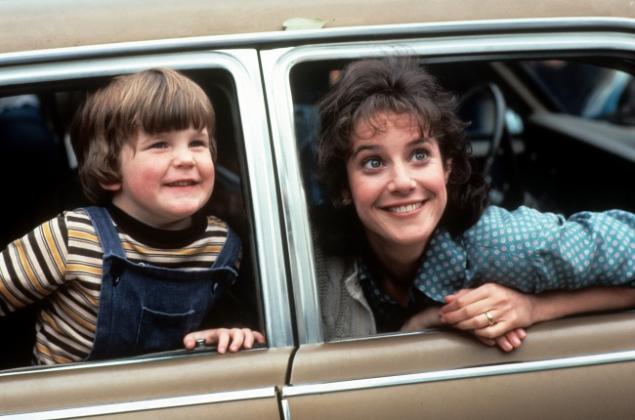 Starring:
Shirley MacLaine, Debra winger, Jack Nicholson
Not new, but has not lost its relevance a movie about a woman who's whole life was devoted to raising her daughter. The life of the heroine is changed, when the neighboring house moved battered, but still knows how to rock, retired astronaut Garrett. The film was nominated for 11 Academy awards, 5 of which he received.
A rating of "Kinopoisk" — 7,4
Photos on the preview eldeseo
See also
15 haunting movie about family values
25 of the coolest films nominated for "Oscar" in 2017
via www.adme.ru/tvorchestvo-kino/25-krutejshih-filmov-nominirovannyh-na-oskar-v-2017-godu-1445515/