Style, like beauty is relative, but it is only for us and not for the creators of the rating presented below. The specialists of «Glamour» chose ten famous women, who in their opinion, the best dress up, not only in the events, but also in everyday life. List of 10 asterisks as many recent and controversial ranking of countries, but is not subject to appeal. Monthly magazine «Glamour» read more than 12 million people, and this is consistent rather big audience. So, who has earned a place in the top ten at this time and can boast the title of "the most stylish woman of the year»?
10th place - Rihanna
24-year-old singer started her career with the image of a pretty islanders singing in the genre of R & B. Then Rihanna was not any more crazy hairstyles or a particular style, but the changes can not escape, because the show business required. Over the years, Rea has become a hot pop diva, forgetting about the rhythm and blues. She found her own recognizable style that is not all clear, but most people still admires him. Of course, helping stylists Rihanna (as without it?), But the last word is always behind it. At social events she looks naturally due to the fact that he can "adjust" under the clothes and dressed in ordinary life as she wants it. I think that while it can not be called a "style icon", but the preconditions for a successful future in this respect it is, exactly. Very soon it will launch its own fashion show of the singer, in which she has learned and shows over the past months from the beginning of his career to date.
9 place - Olivia Palermo
Who is she? What she? Confused and do not understand, but as it turned out, Olivia Palermo - is not primarily an actress or a model, and very, very, very stylish girl. 26-year-old Olivia is known to many of the show "Podium", but real fame caught up with her when Palermo began to show perfect bows on the various "elite-meetings." She has really good taste in which it can compete with the "style queen" Victoria Beckham, who has calculated a formula for success for themselves in the fashion world, as soon as left the group «Spice Girls». Olivia is also fragile, as well as Victoria, and its images are much like Beckham bows. She learns her or not, I do not know, but the parallel is visible to the naked eye.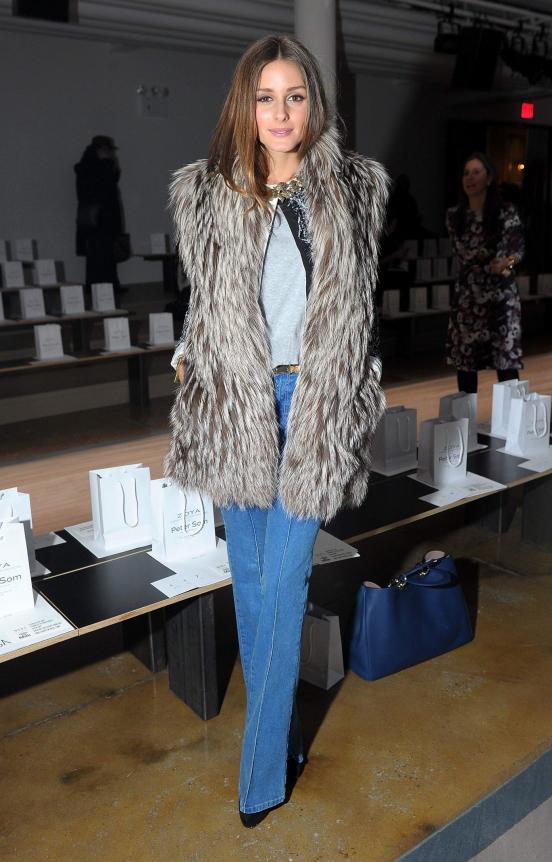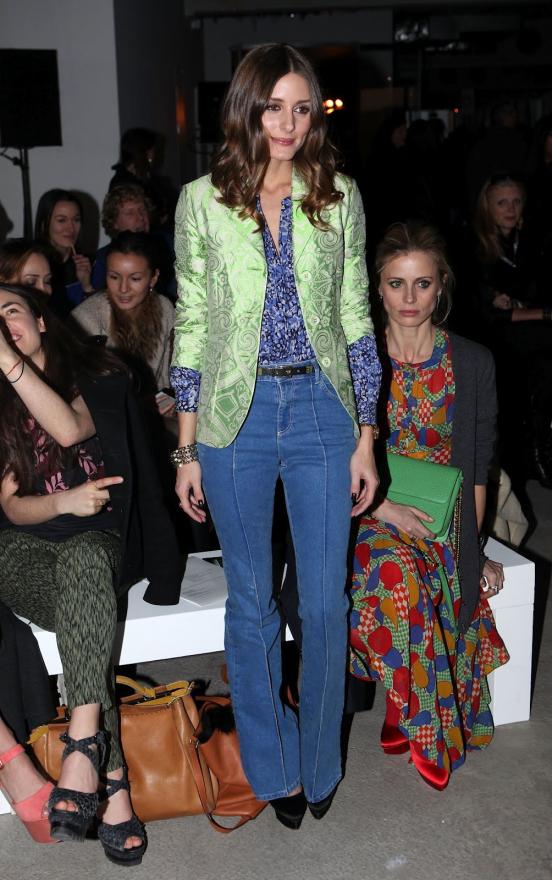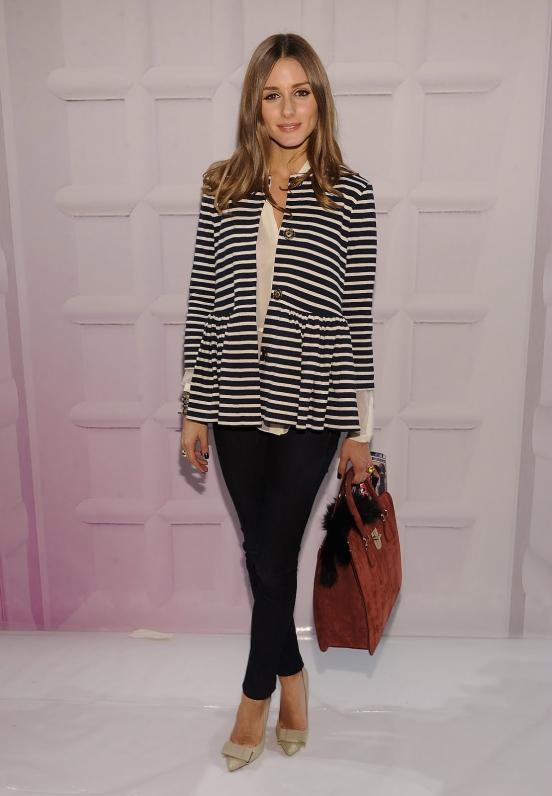 8 place - Cheryl Cole
Former member of the group «Girls Aloud» and ex-wife of footballer of London "Chelsea" Ashley Cole is now known as a solo artist and truly stylish woman. Previously, Cheryl is not particularly tasteful, but once grown up (and not so long ago, she was 28 years old) she has ceased to be a "girl-pripevochki" and turned into uninhibited woman who is not afraid to experiment, but always looks elegant and feminine. T-shirts, torn jeans and a tail, two on each side of the head behind us now Cheryl aims to become not only one of the most stylish, but also one of the most popular singers. She is ready to return to the stage after the divorce and illness.
"I thought I was dying. I really thought so. I even thought that if to die, I want it to happen fast, because the pain was unbearable. Malaria - a very terrible disease, doctors diverted me 24 hours, but I survived and now I appreciate life even more »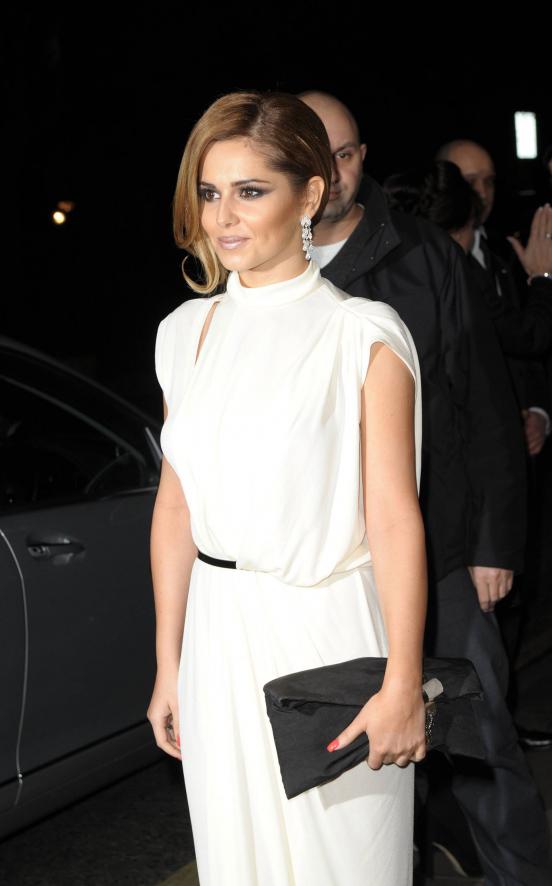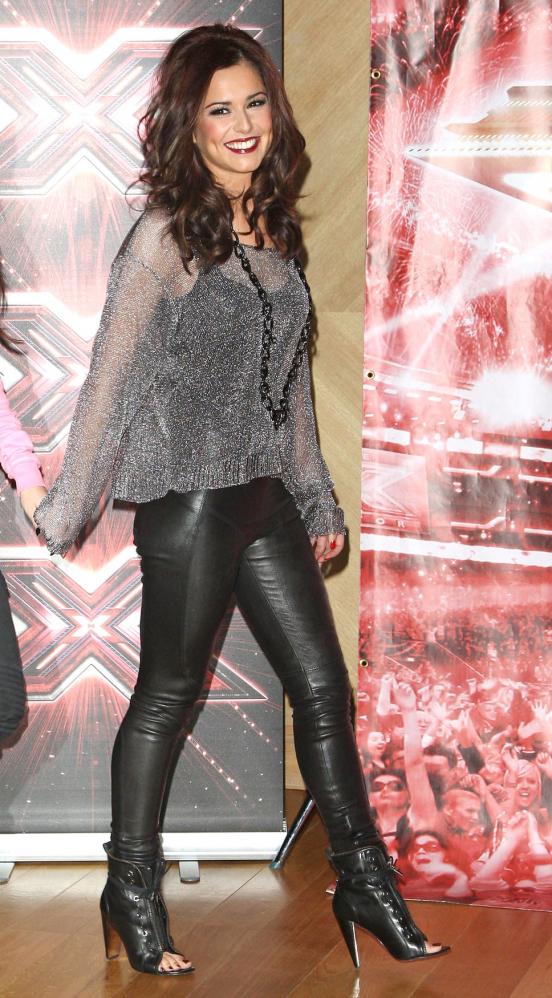 7th place - Blake Lively
My friend Ryan Reynolds 24-year-old Blake Lively bold approach to the selection of clothing. She did not use the services of stylists, believing that she can successfully manage, and you know she is at it! Great looks, with almost always. I will assume that role in this was played by the series "Gossip Girl," which pretty reincarnated as Serena Blake, nicknamed "Queen of Es." Queen of the screen - the Queen and in life. Leo Penn and Ryan, is not it? I think all men Lively agree that she skillfully emphasizes the dignity of the figure, which is also important.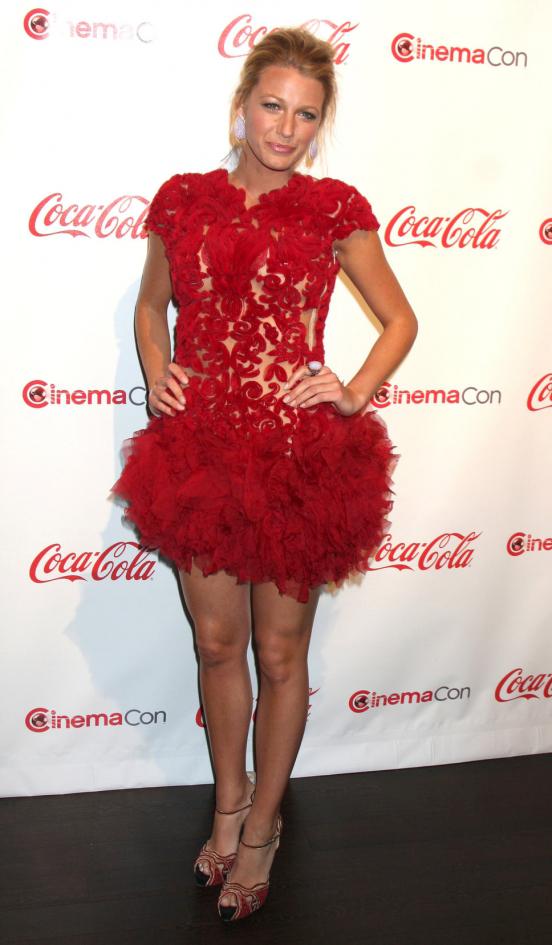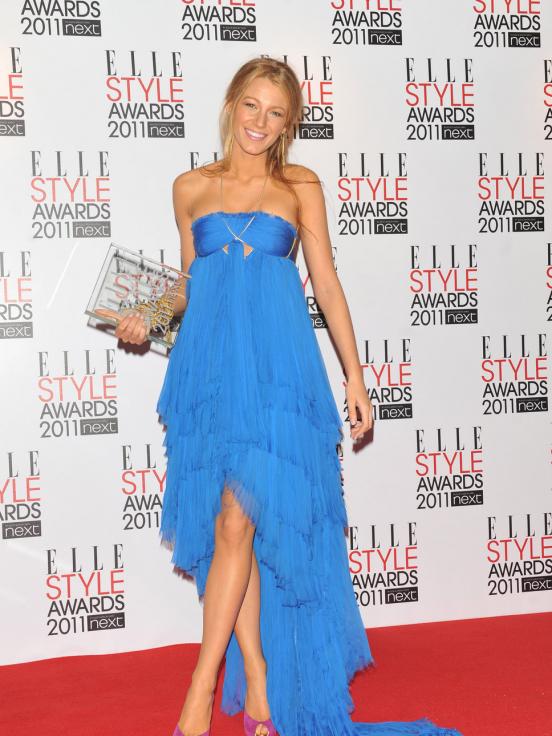 6th place - Michelle Williams
As is known from love to hate one step and, accordingly, on the contrary. Previously, all hated Michelle because she allegedly killed Heath Ledger (I can not say it, because I do not know all the details), well, now that Williams played the role of the first beauty of the 20th century Marilyn Monroe her name again on everyone's lips but now in a positive manner. Michelle for 31 years and before that, as far as I know it was only a rare visitor in such rankings, and now the right one contract and you are the favorite of one and all. Including the rating "the most stylish version Glamour».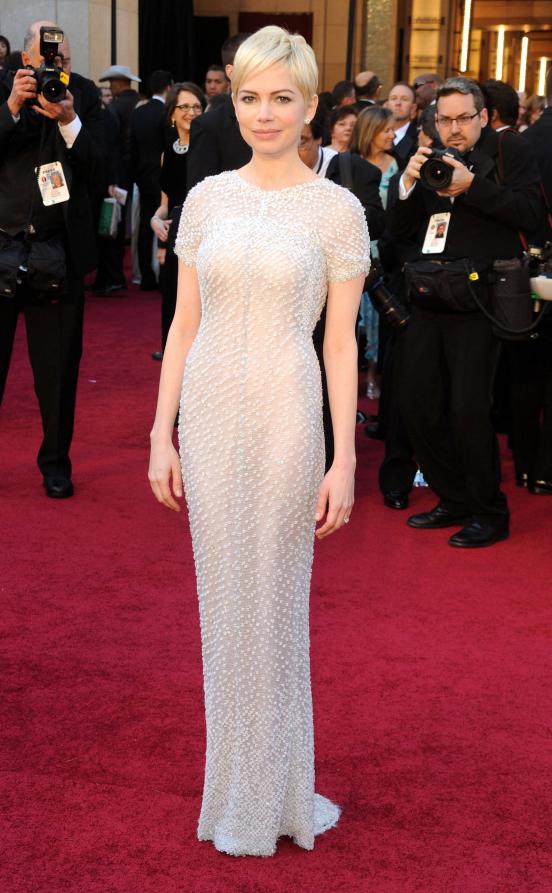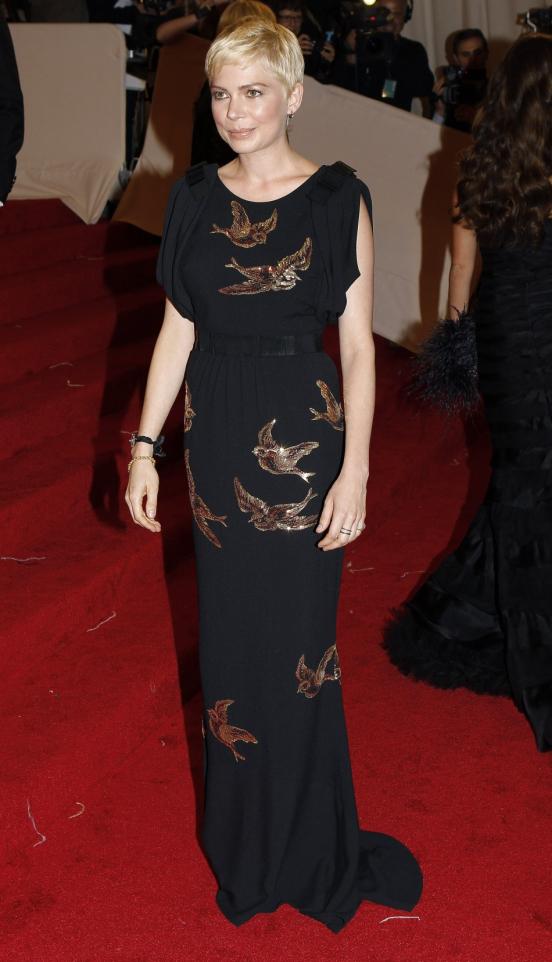 5th place - Florence Welch
The stylish series has arrived! Vocalist «Florence and the Machine» 26-year-old Florence Welch wins the audience not only with its unearthly voice, but also extravagant style. Is it fashionable to judge the fashion critics, well, I'm just stating a fact - Welch in fifth position. The fifth position is this strange woman who sees ghosts,
"My room is full of ghosts. I guess I'm captivated his head and ghosts sometimes scares me what it takes »
suggests that the style - it's not so much the classics and femininity, as an expression of his own "I". And if it is the "I" like the drafters of the rating magazine «Glamour» then you are virtually in the lead.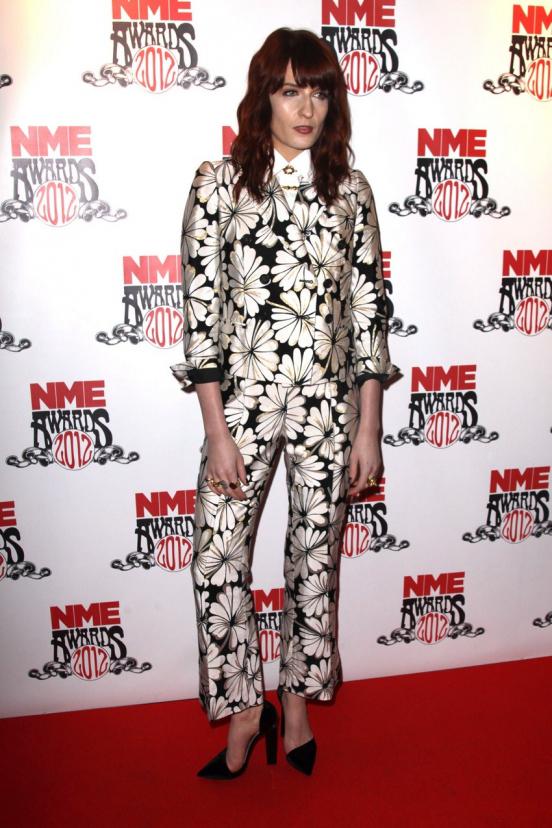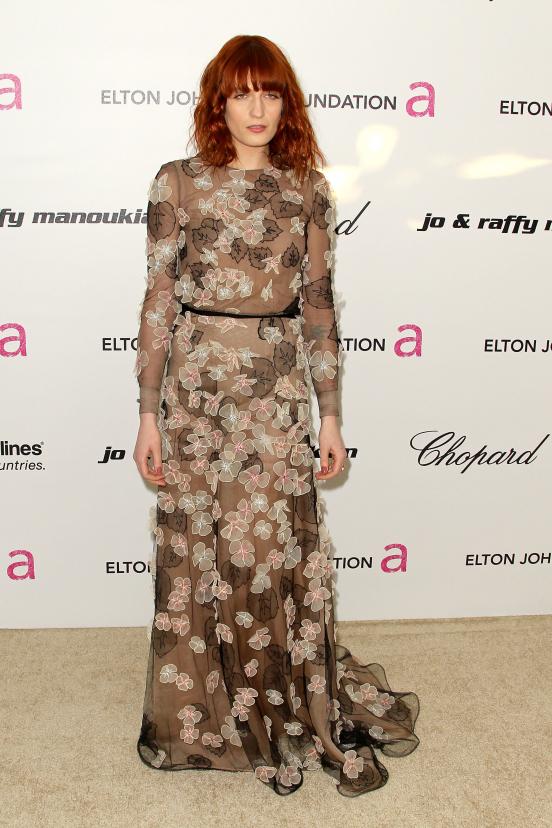 4th place - Kate Middleton
Year of royal life of the working class of the Duchess behind and it has shown in the 12 months a lot of excellent outfits. Conservative, restrained, classic style of business ... call Kate as you like, because in any case it is beautiful. I admire her smile and the way that it shows almost always, as soon as there are new photos of Kate and Prince William in paparazzi-chronicles. She is beautiful, and it seems to be a real man. I hope that the family will delight us for many, many years ...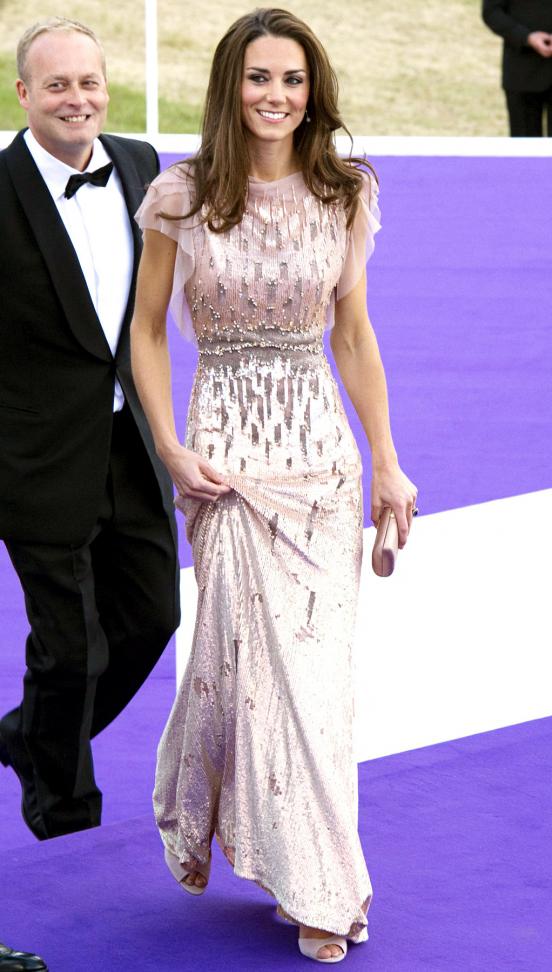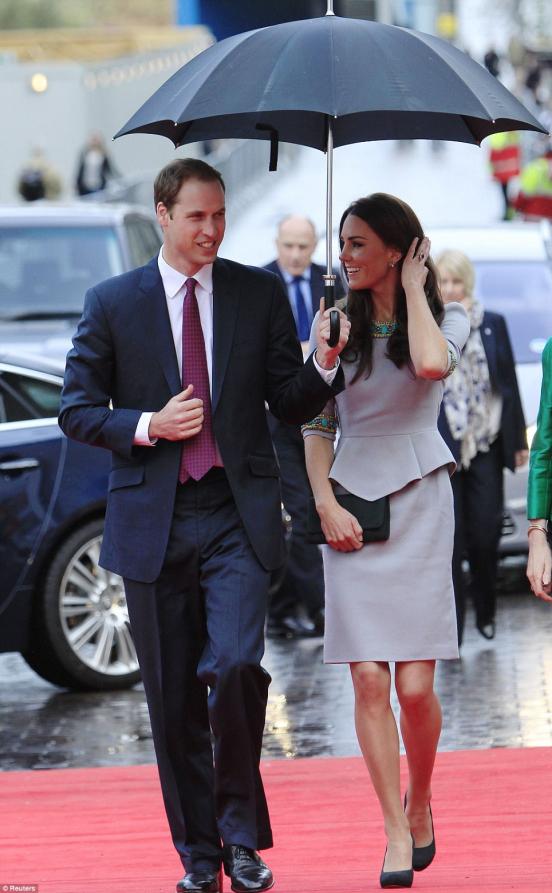 3rd place - Victoria Beckham
I think any comments are superfluous. You yourself know that Vicki - this is the standard style. She always looks feminine and elegant, and I imagine even forgot the last time I saw Victoria in jeans and without heels, and its firm stance if there for centuries.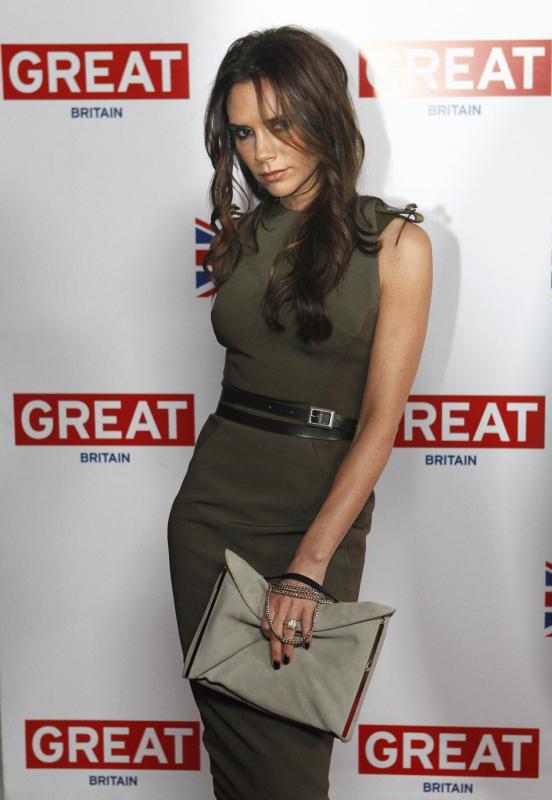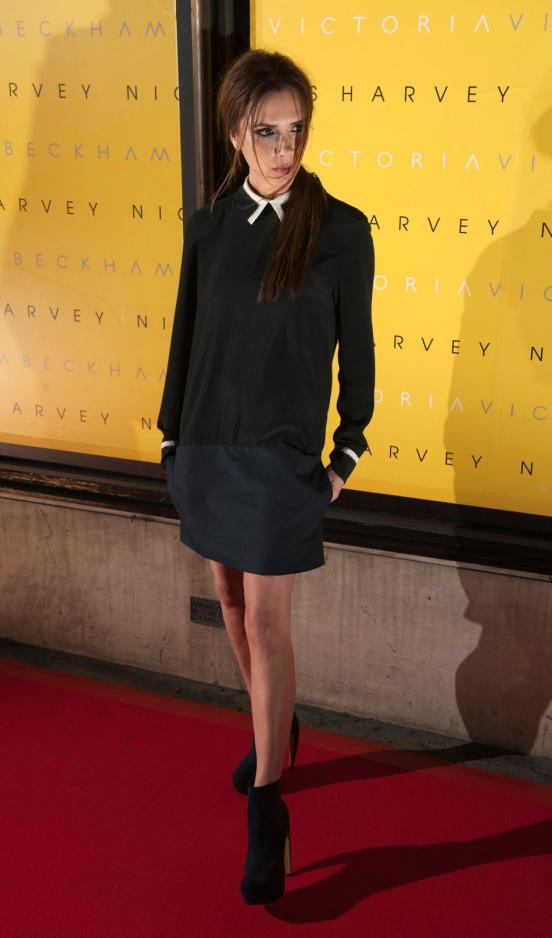 2nd place - Emma Watson
In ordinary life, as I knew from day to day onions, Emma wears through the stump-deck, but to star receptions it looks very impressive. Young, beautiful 22-year-old Briton is recognized as the highest paid actress of the decade and is considered to be not the last figure in the number of British fashionistas. Of course, fashion Emma in second place, the main thing - a movie.
"Fashion and all of these widely discussed design projects - just a little twist on my way, very interesting and opens new dimensions in me. However, fashion is fleeting, and I are now interested in more serious things that stay with you forever »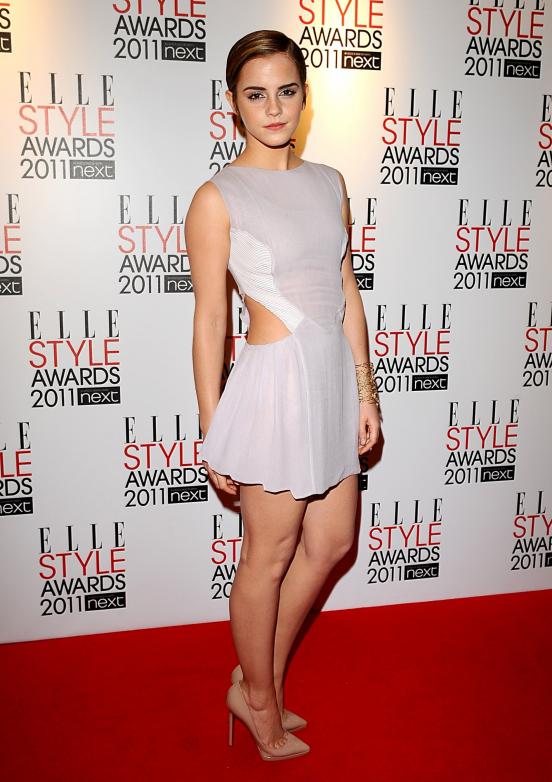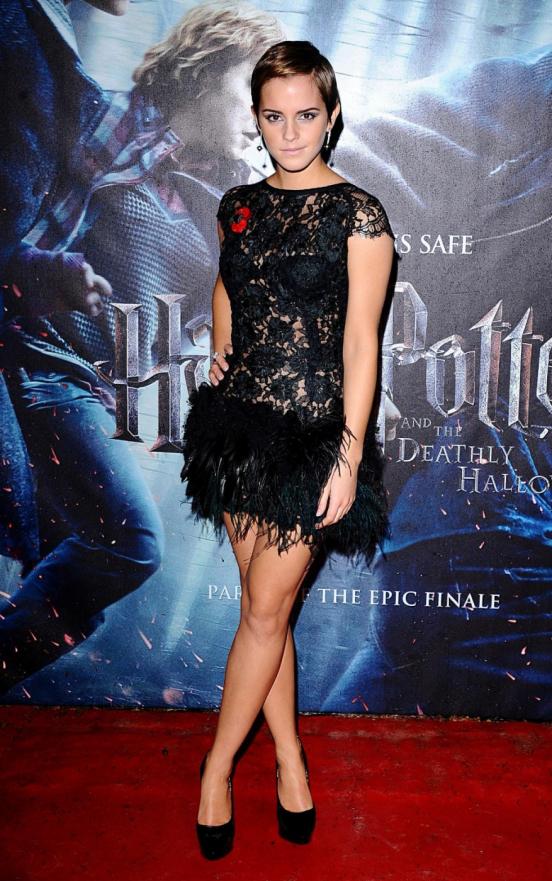 1st place - Kristen Stewart
Perhaps this was to be expected, since in the same rating only in the men's version won by Robert Pattinson. His girlfriend - Kristen Stewart - has been ranked as the most stylish woman of 2012, of course, according to the magazine «Glamour». Like its predecessor, Emma Watson, Kristen Stewart is only 22 years old and just beginning to accelerate in the stylish race. Who knows, maybe someday with its first line they will be accepted by all. Without exception.