Not once nominated for "Oscar" actress Michelle Williams, like many of her colleagues wanted to connect his life with film creativity in childhood. Already in the 15 years Michelle dropped out of school in order to start your career and play a major role in the series "Summer of our hopes." However, not in vain, because it is thanks to this show, and many are aware of this actress who later played several important roles in big-budget films. So Michelle starred in a project by Martin Scorsese, "Shutter Island", the film "Brokeback Mountain" and "Blue Valentine" and "7 days and nights with Marilyn." Last reel of film gave Williams the first in her life statuette "Golden Globe". I note that the 31-year-old Michelle is known not only as an actress but also as a former law partner of Heath Ledger, with whom he parted on the eve of his death. Many are skeptical about the talent of Michel, but there are those who consider it one of the best actresses of our time. While new projects Michel, little is known, but it is already confirmed for the role in the film "Oz: The Great and mighty", where its partners will be James Franco, Mila Kunis, Rachel Weisz, Zach Braff, and many others.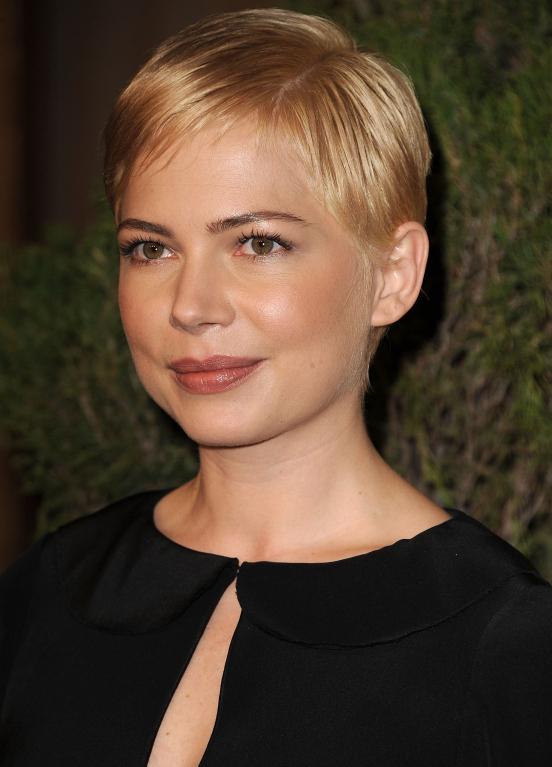 1. Michel - the second star in my memory, which is a staunch supporter of naturalness. First, of course, Jessica Biel, which is rumored to still achieved a marriage proposal from Justin Timberlake. But as far as his personal life Michelle, here she lull (now entirely devoted his time growing up daughter Matilda). Williams does not like to overload your face makeup, therefore disclaims bright makeup. The photo below is a good example of her favorite quiet Meiko, which makes it fresh and radiant. A little lip gloss, arrows on the eyes, lashes and a good foundation - that's the secret of the beauty of Michelle. In addition, it should be noted that she had great skin, and without this kind are known healthy person is difficult to achieve ...
2. Actress directly radiates health! Her mind may be the envy of many anorexic model, which is terrible complexion and physique nightmare. This is a bit like Michelle peasant, though its modern haircut takes us to the reality and makes it clear that she is not no farmer ... It seems to me a very good haircut and hair color (in Blondet she's very pale), and make-up as usual very easy. Shadows in the color of the dress, overhead cilia and drop lip gloss neutral shade. Sometimes boring to see her appearance (almost always the same), but she is what is and is not going to change.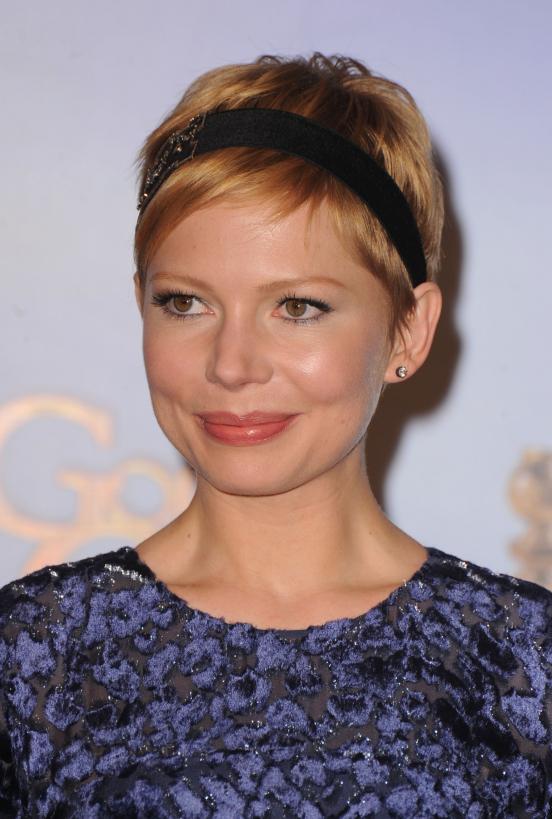 3. Strange her outfits, and indeed it is a little strange ... I saw her in the film "Brokeback Mountain", she played quite well there, so do not judge it by the images from the tracks, it is better to see films with her participation. While it is recognized in the photo with the activities she introduces me depressed ... and even write about it not as nice as the others (just a fan). Makeup in the photo below is simple as 2x2: silvery shadows + Eyeliner + Lip Gloss.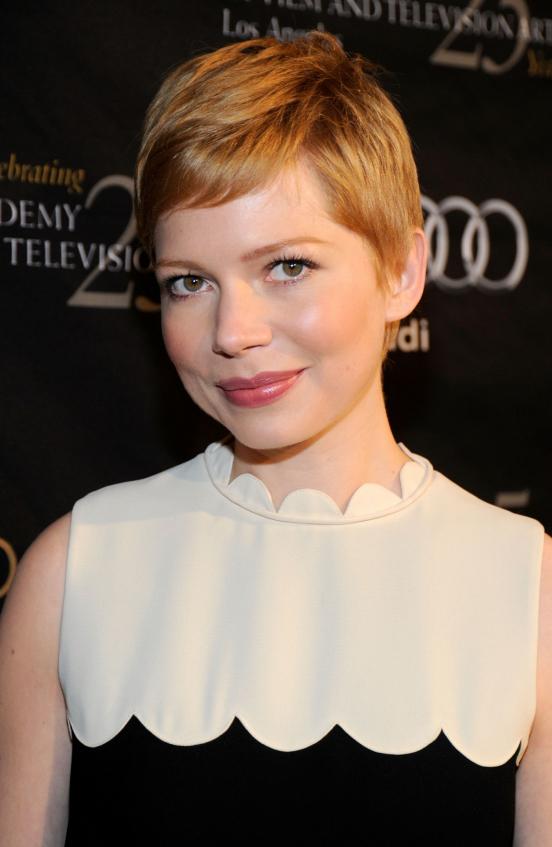 4. Sometimes it reminds me of Michelle Carey Mulligan. They can inadvertently confuse even if much hard work. Shows us the picture below Williams for naturalness in everything from top to toe. True she dyed her hair, in this it departs from our own quality standards. Makeup again very easy: mascara, eye shadow and lip gloss. More like nothing ... Eye color her pleasant, green.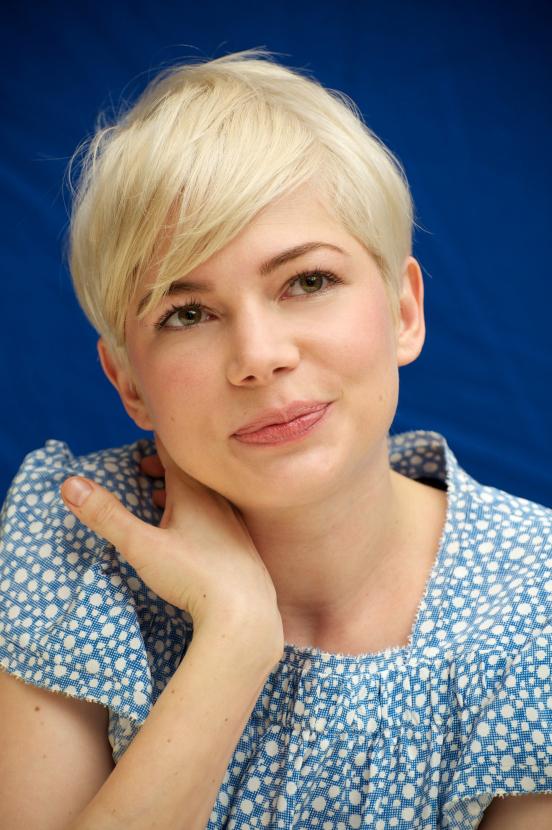 5. This image stands out among all of the above presented. Then she somehow justifies its star status, looks attractive. Cosmetics her only good, but she did not want to spoil your skin ... it's golden beige lipstick shade and blend just fine, making Michelle radiant. Looks at 100! I'm surprised!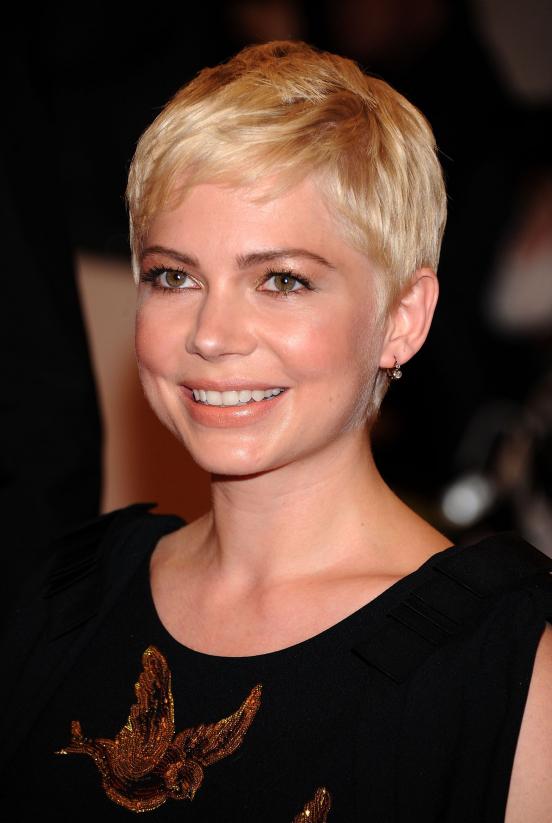 6. But I do not like how it looks on the bright makeup. Probably not in vain she is not beautiful ... I really know these girls, which without makeup is much better than him. These arrows look like a foreign element but otherwise everything is fine. Laying on the 5 plus. Compared to the previous way that - a failure.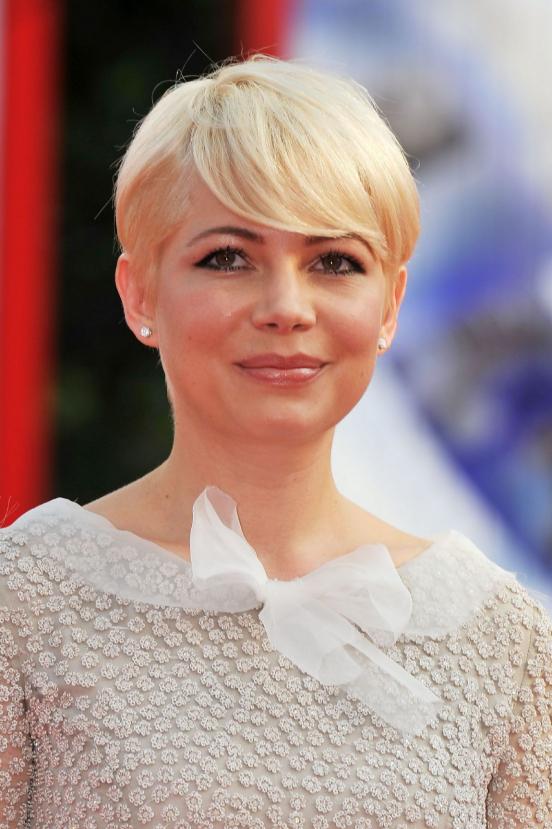 7. Michelle in the image of Marilyn. Never like, but it is clear that tried.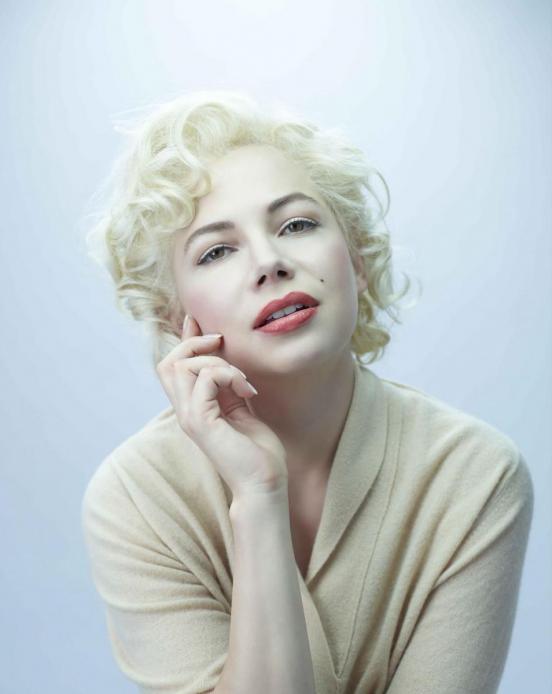 8. This transition from Michel long haircuts for short. Stupid penalty, it is clearly not a person. Noticed a pattern - Michelle likes to paint eyes, but loves to paint her lips. Yes, nice lips.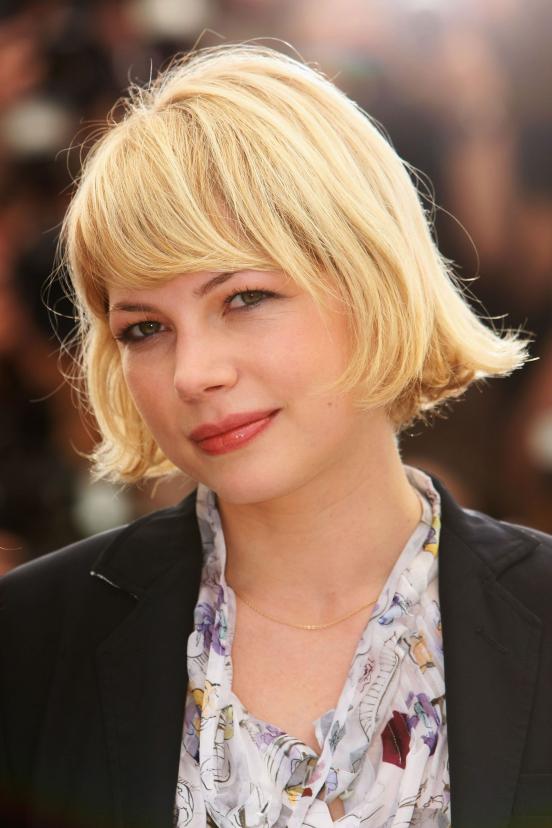 9. A good styling and good makeup that Michelle rarity. With a bright shine color she also looks very, very good. Not vulgar, but not remarkable ... What to do, if it has such appearance. Painfully typical.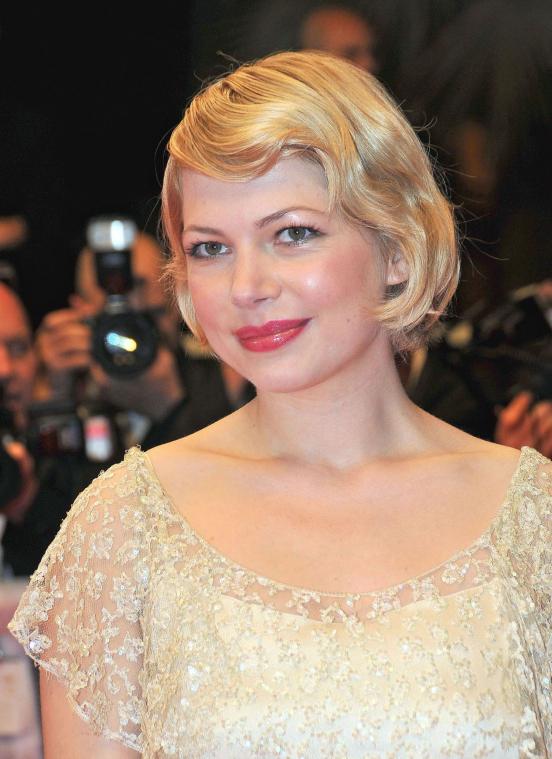 10. At one time I thought that it is found Heath Ledger, but did not come to the answer to this question. Perhaps she is a good person. The photo below is younger than today (in such and fell in love with Heath). Make-up, as usual, pleasant and delicate.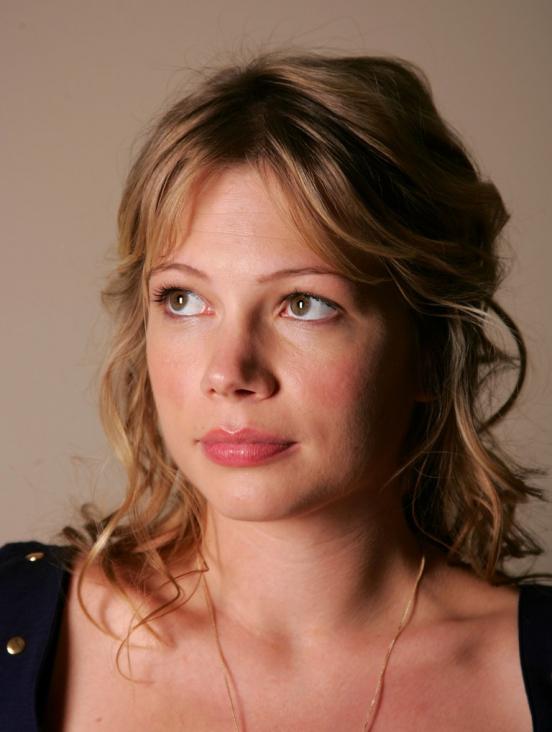 11. Make a hair's breadth, as the 6 photos. Do not like it.