Sharon Stone became one of the first who appreciated the latest spring-summer collection 2013 from Fendi: Carl, it is excellent. Impeccable. Everything in it is fine. And it is difficult not to agree: The new collection of ready-to-wear Lagerfeld incredibly optimistic, positive with the introduction in her aestheticism interpretation of the concepts of dimensions and spatial geometry that steps on the podium together with the traditional inherent in home fashion Fendi, craftsmanship handmade.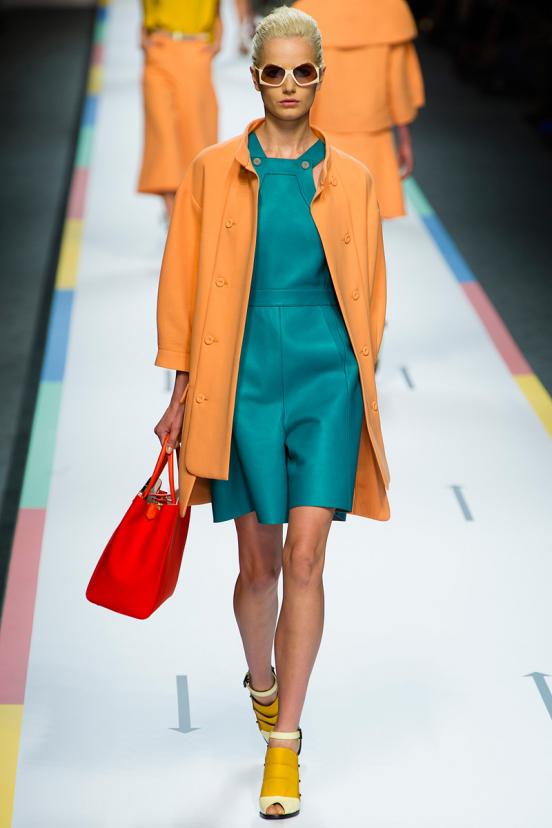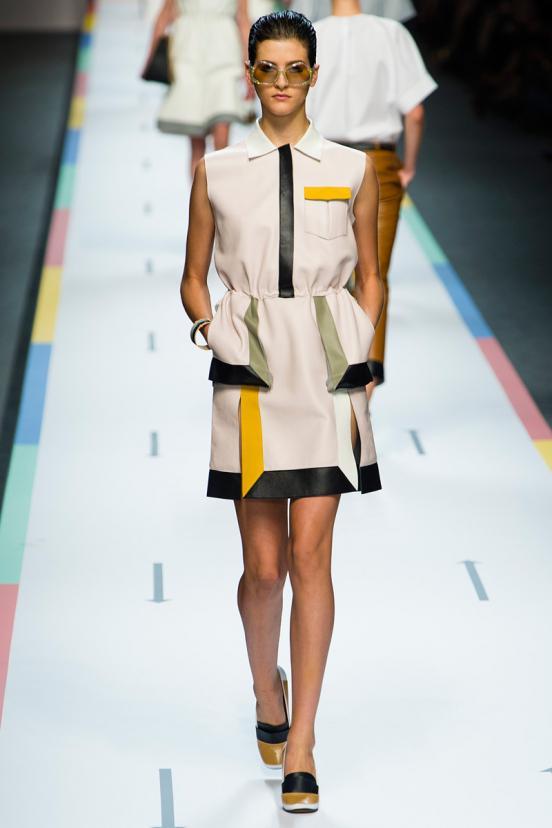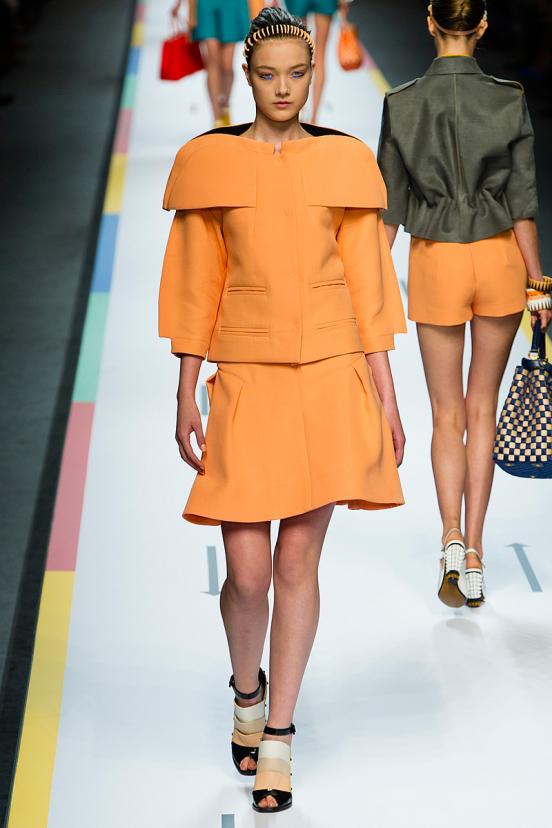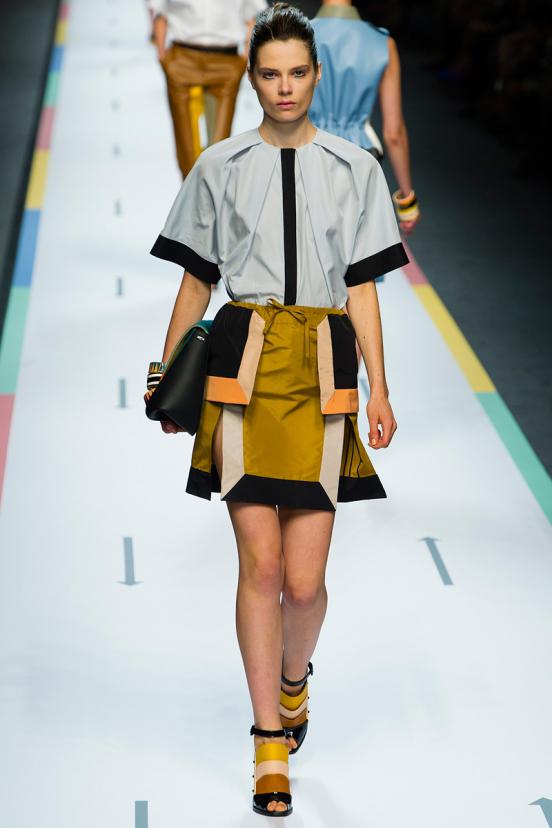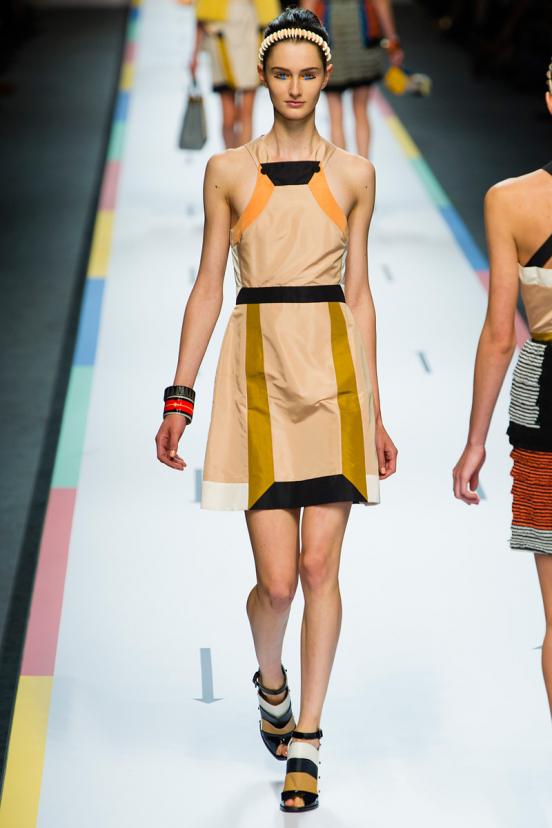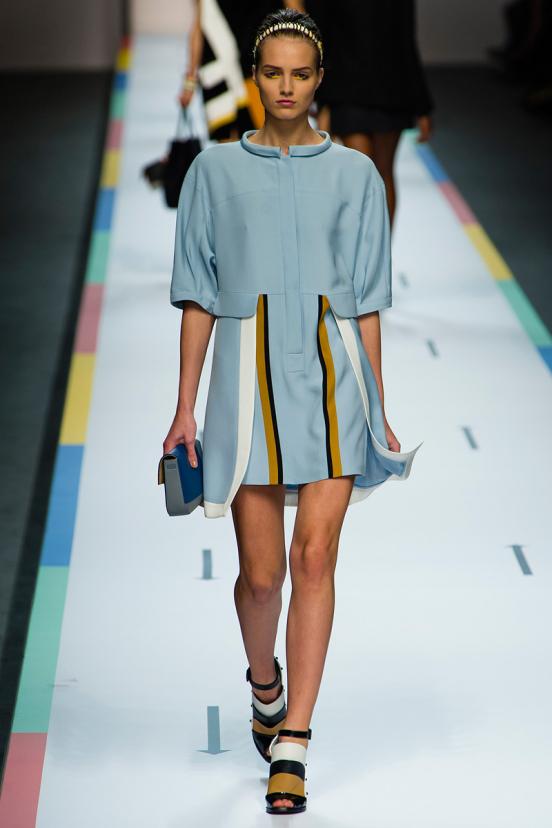 New fashion from Fendi - is, first of all, concise and clear cuts - close-fitting dresses, tight pants and skirts. And secondly, in the season of spring-summer 2013 Lagerfeld and Fendi surprise unusual colors - no color or the same animal fashionable colors, but rigorous and extraordinarily elegant geometry of colors and a very winning combination. The conspicuous color combination of sand immediately sets this new collection among others. And unusual color solutions touched not only clothes, but also makeup models: sand shadows with bright blue flare in the middle of the lower eyelid. The fashion house Fendi and clearly intends to set a new fashion trend in eye makeup.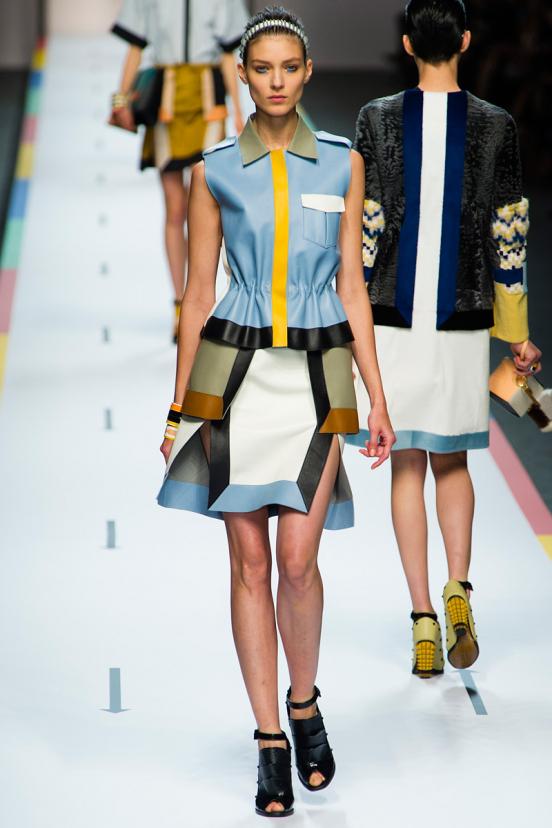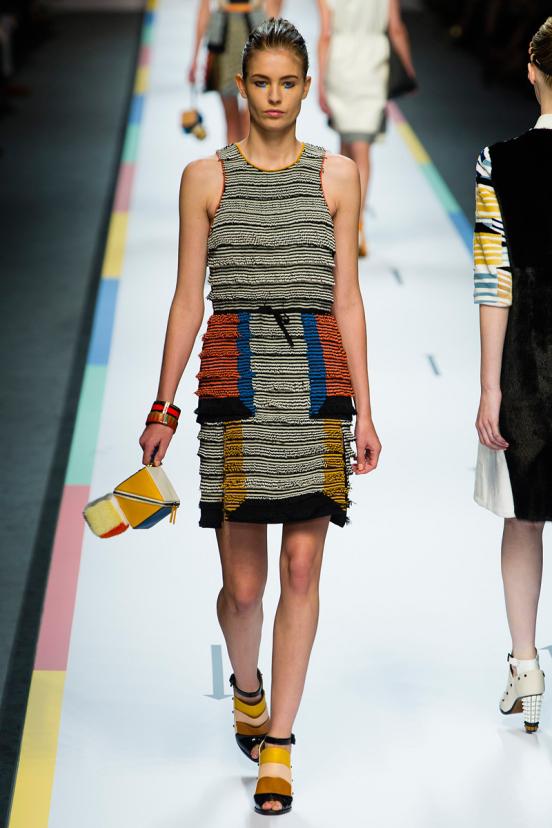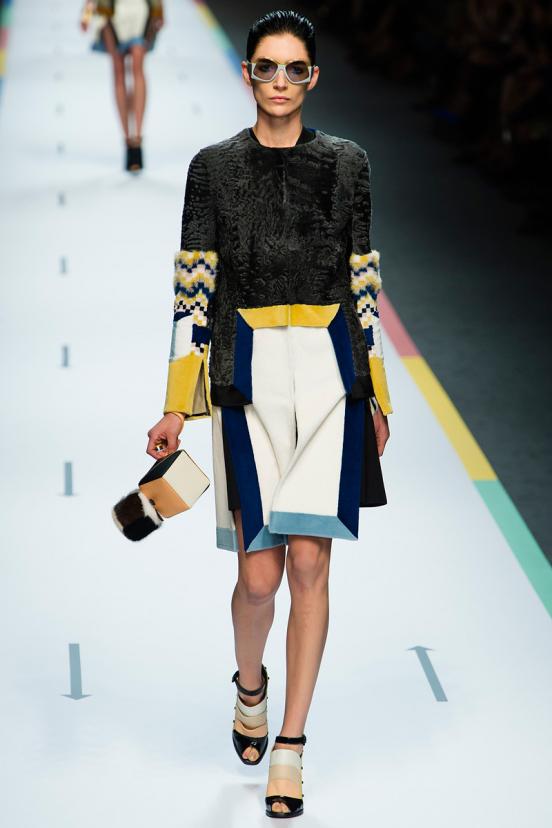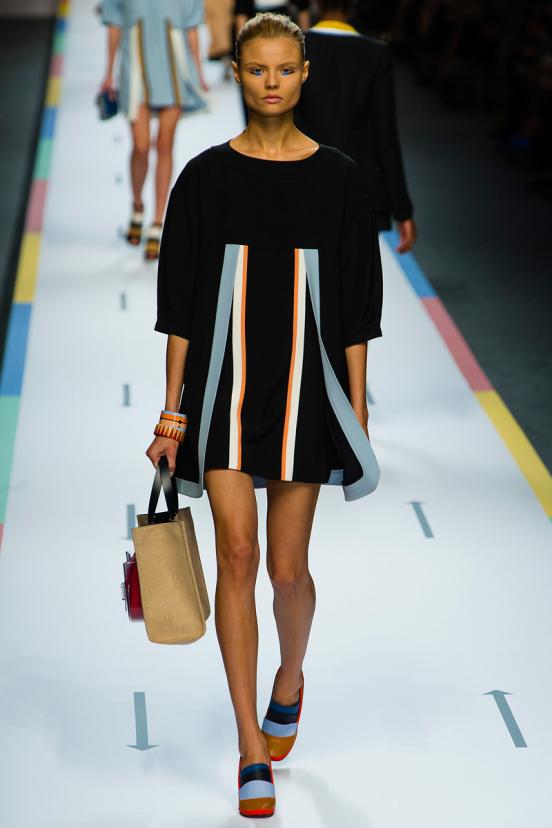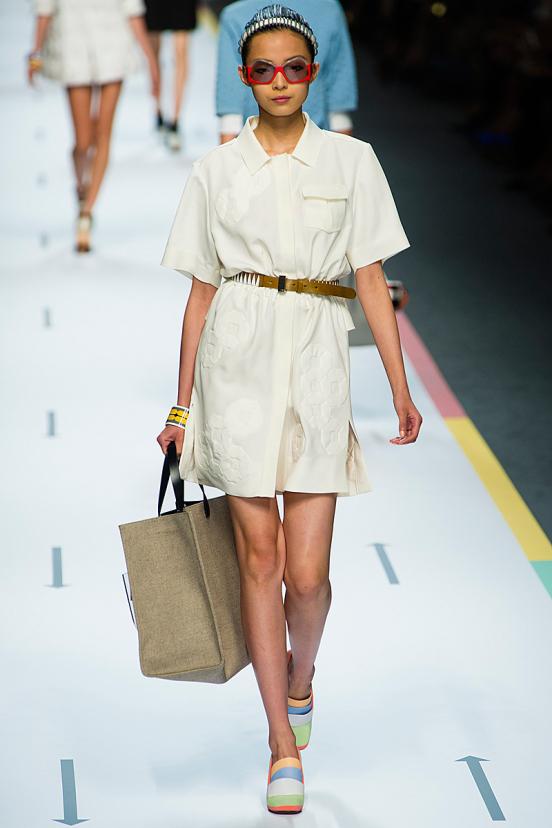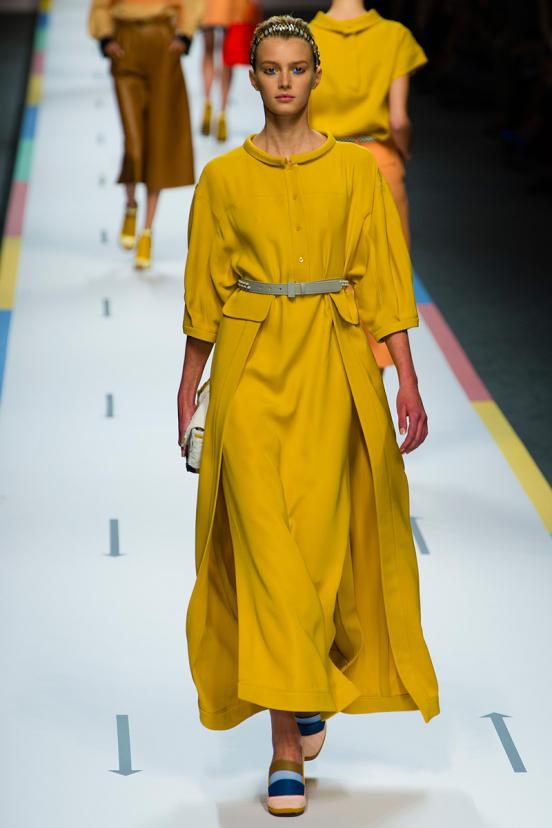 Duality named Silvia Venturini Fendi, who collaborated with Karl Lagerfeld, one of the main fashion subtexts kollektsii.Imenno why this one has two different skirt lengths. The whole point of the junction of two different elements together.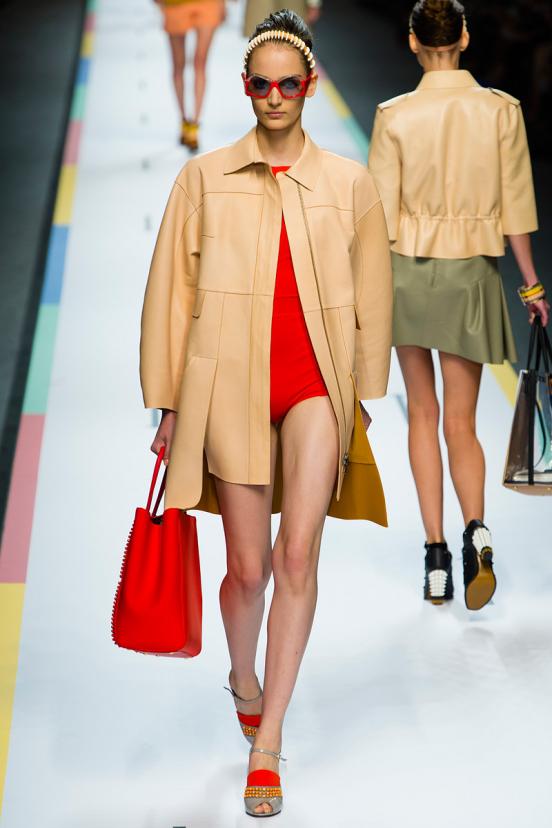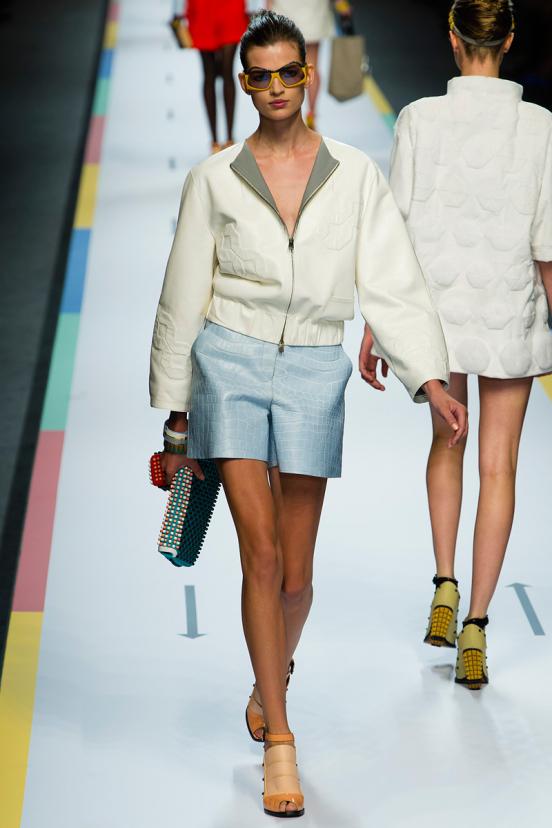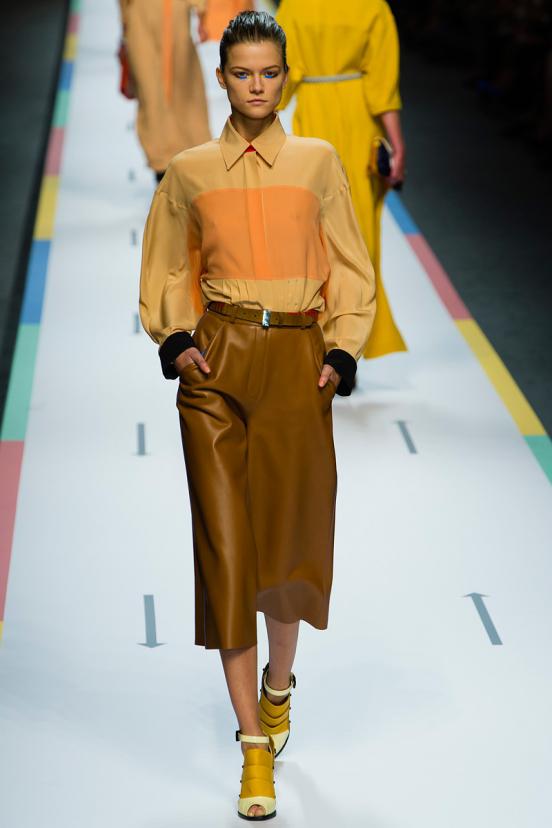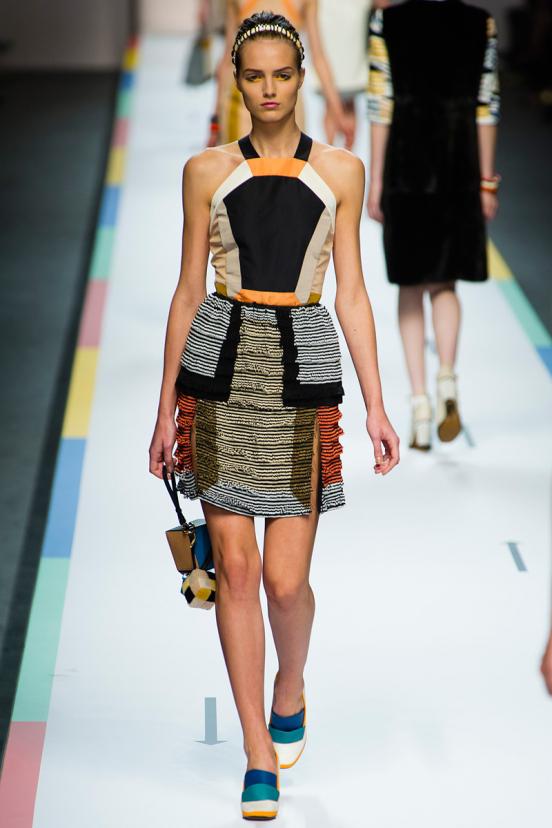 Pants to the ankle, being used to narrow now become wide. They should be worn with a thin strap. Also known brand introduced a free cut coats and light summer jacket. Special reflected in the line of Lagerfeld, as already mentioned, found graphic prints. Most Fendi dresses above the knee are decorated with intricate geometric shapes. Lack of collection points to the collars of sports cut, and for the publication of the Fendi offers stunning dress with sequins on top of which you can throw a bolero.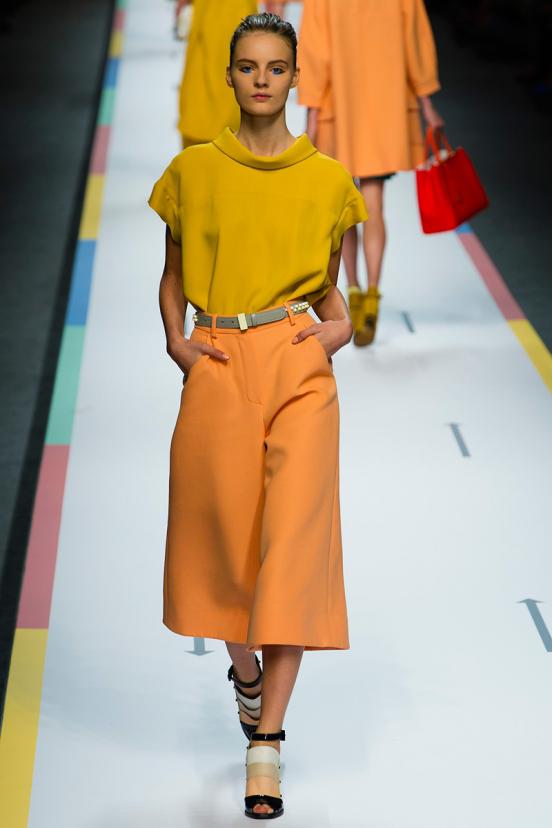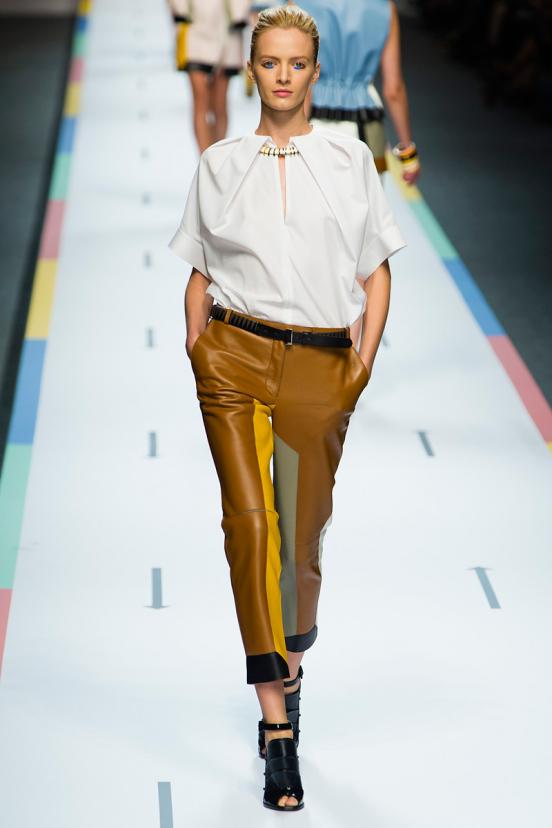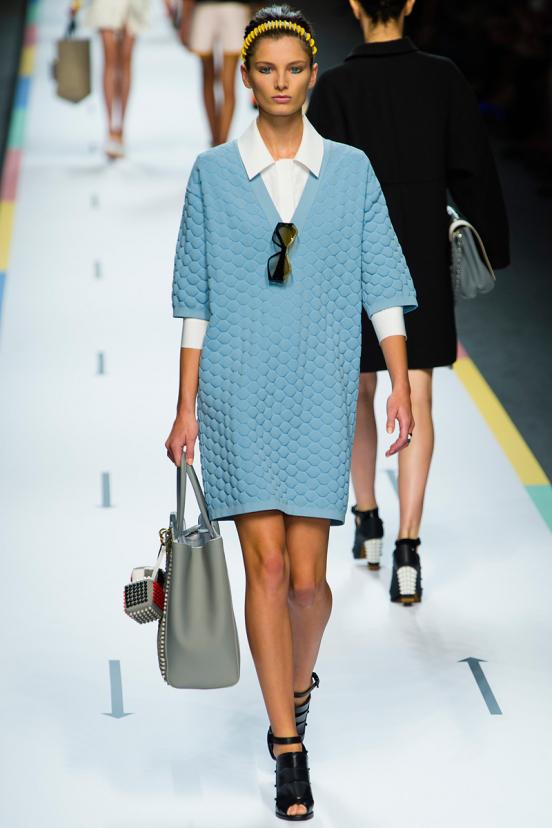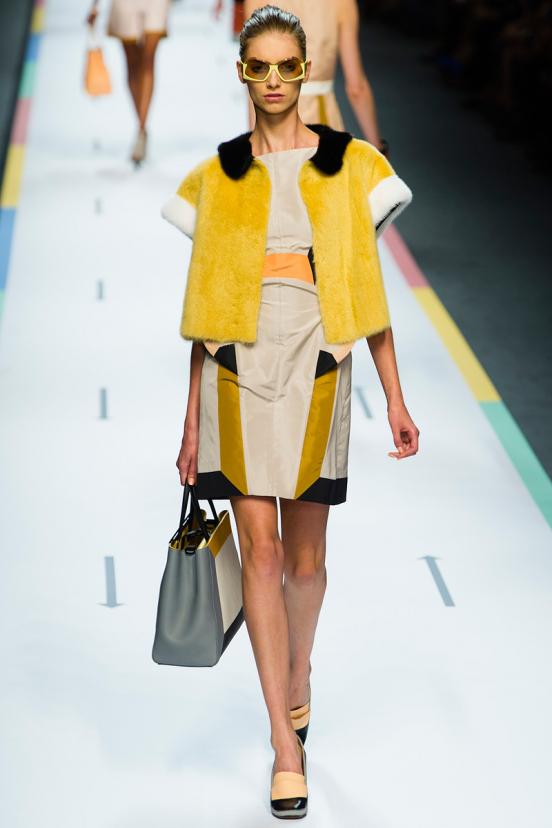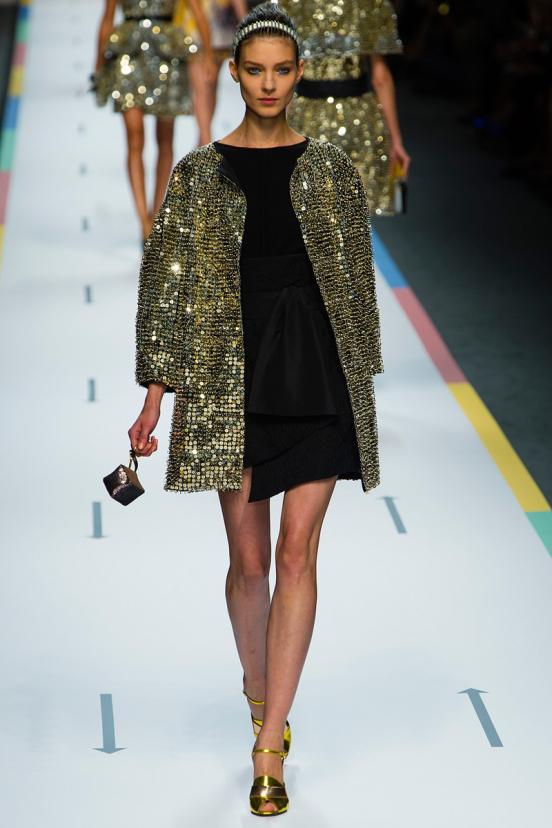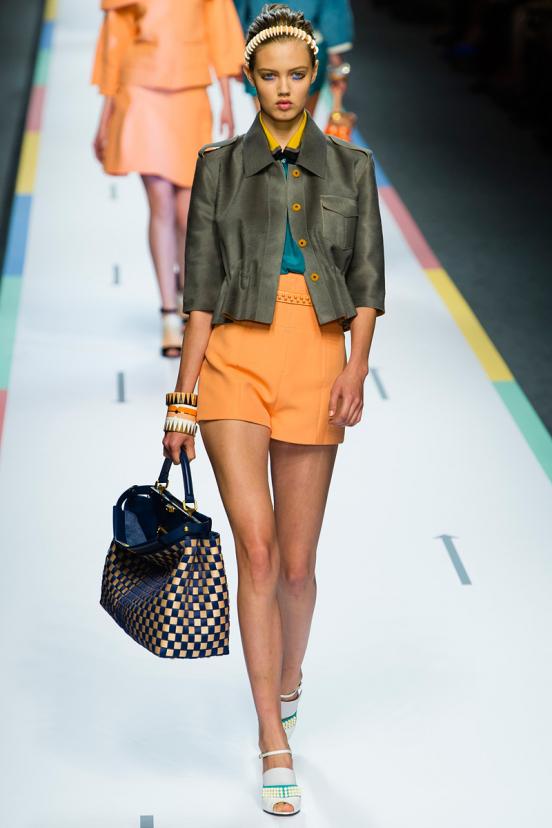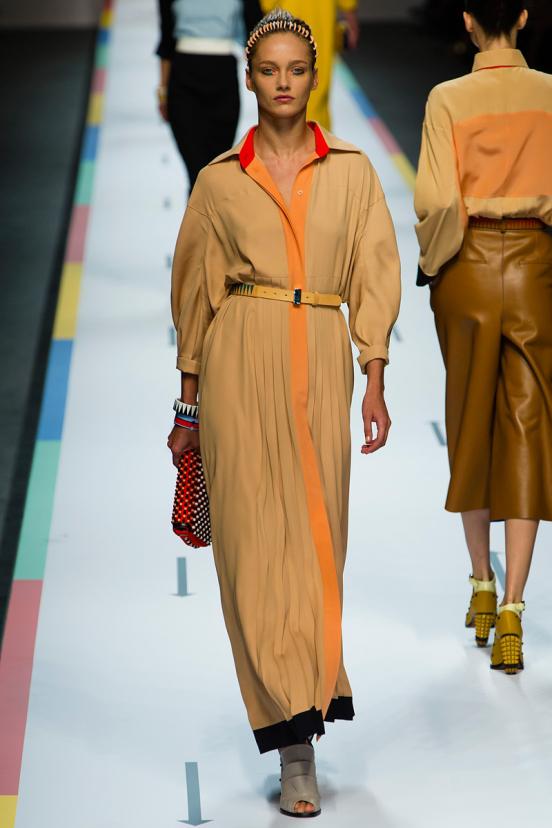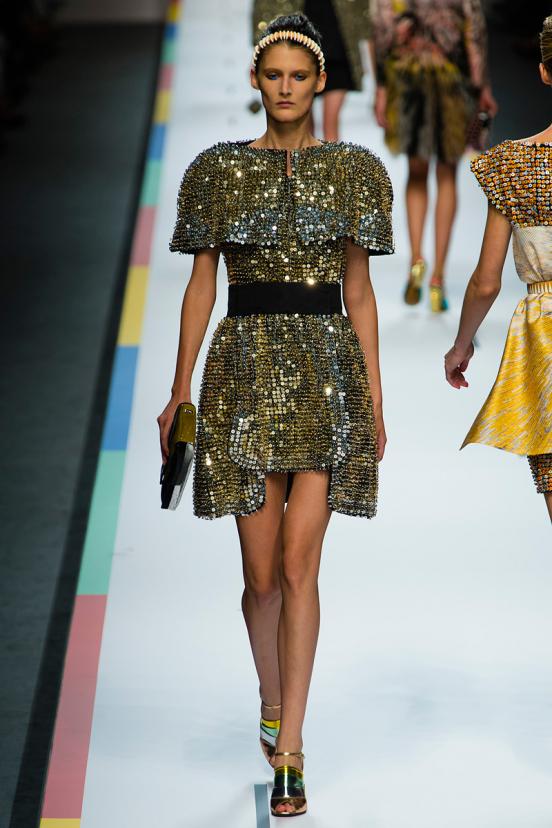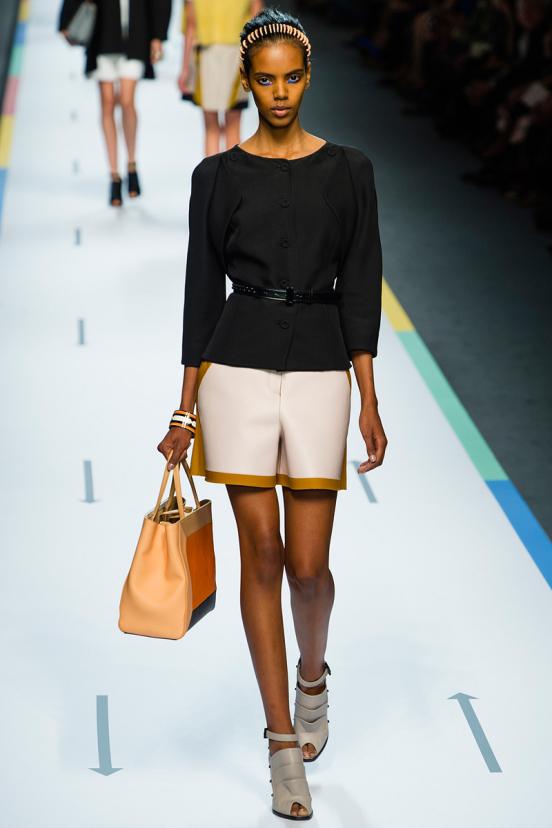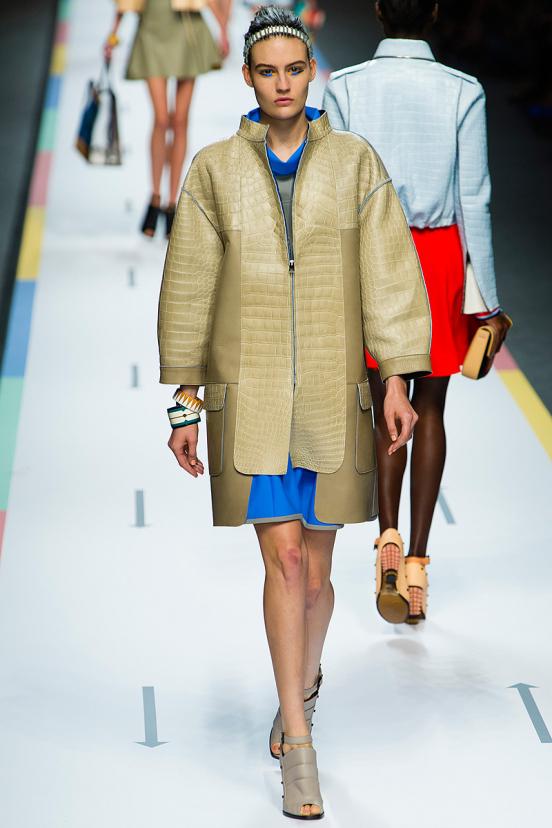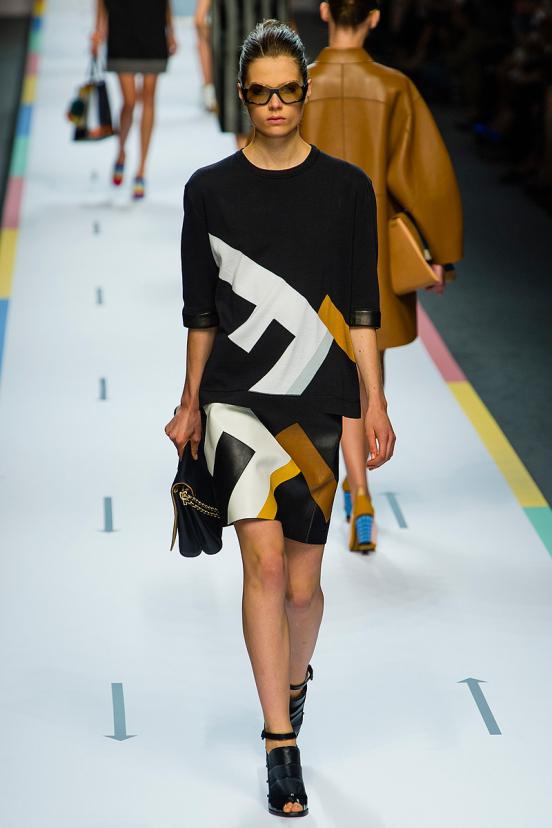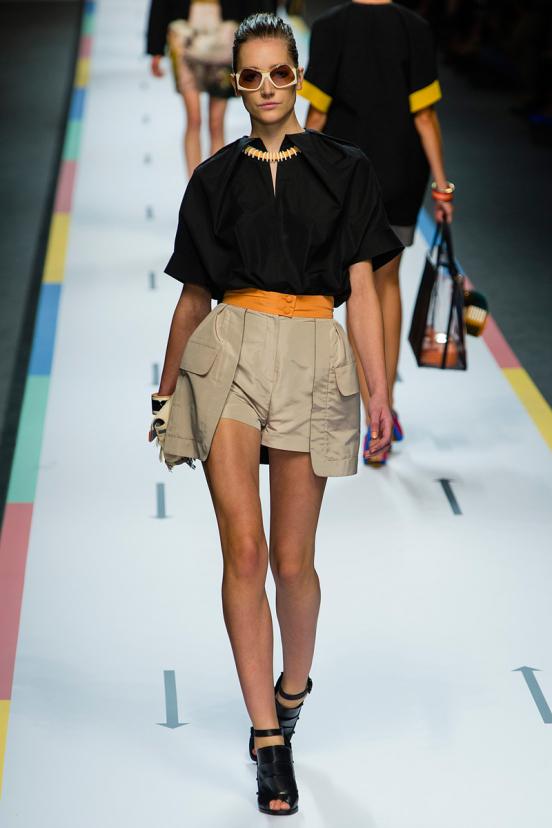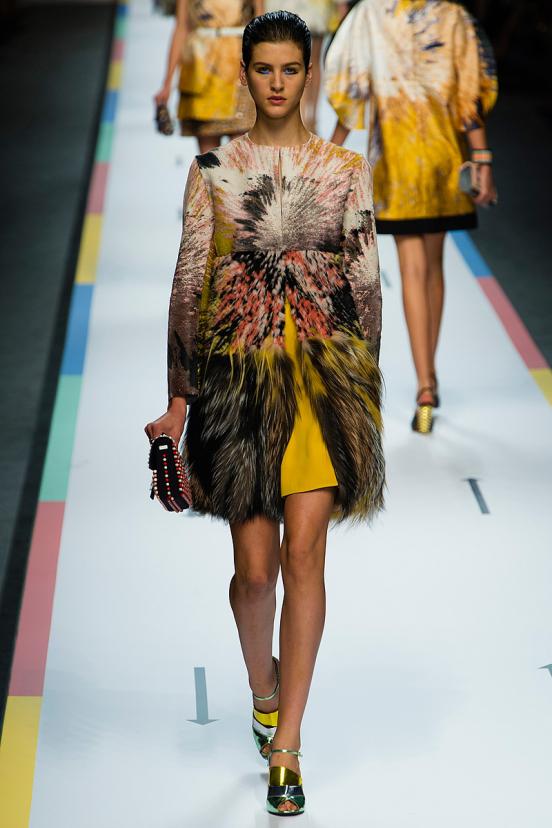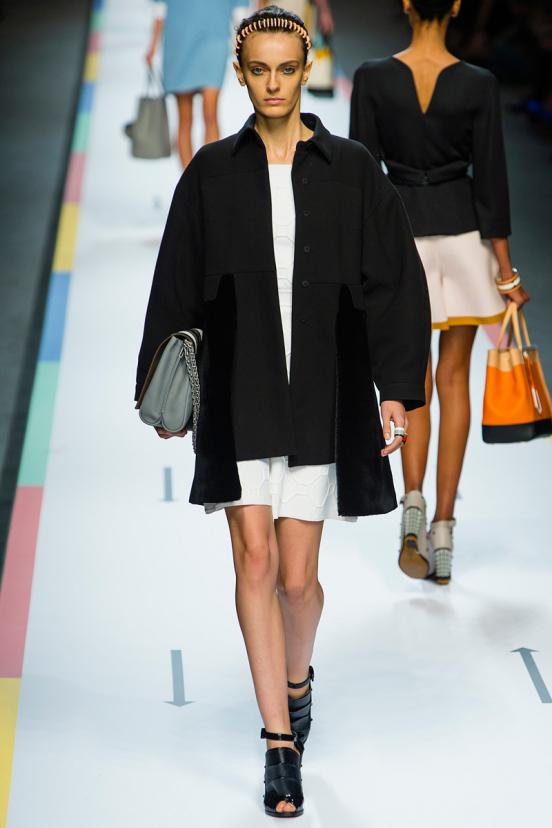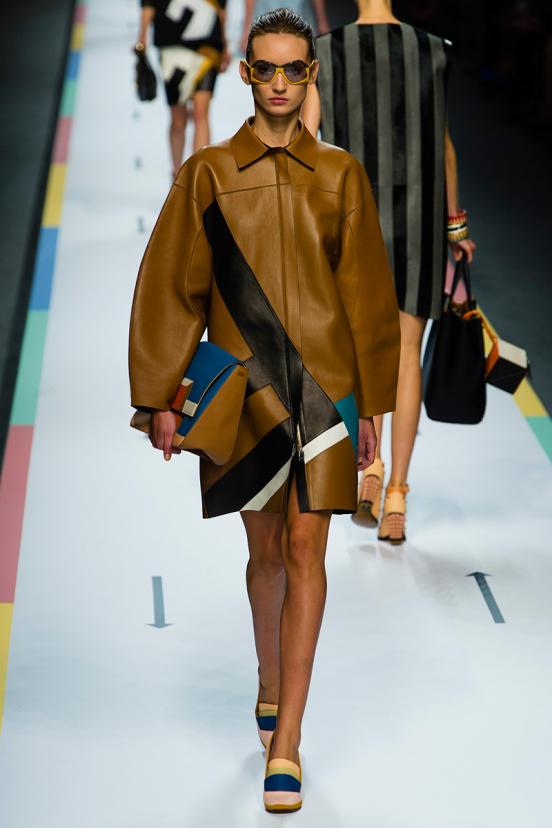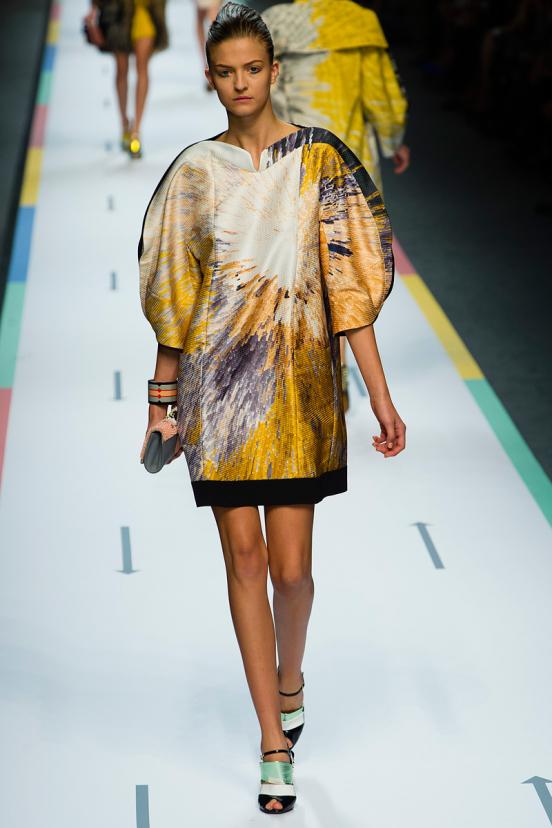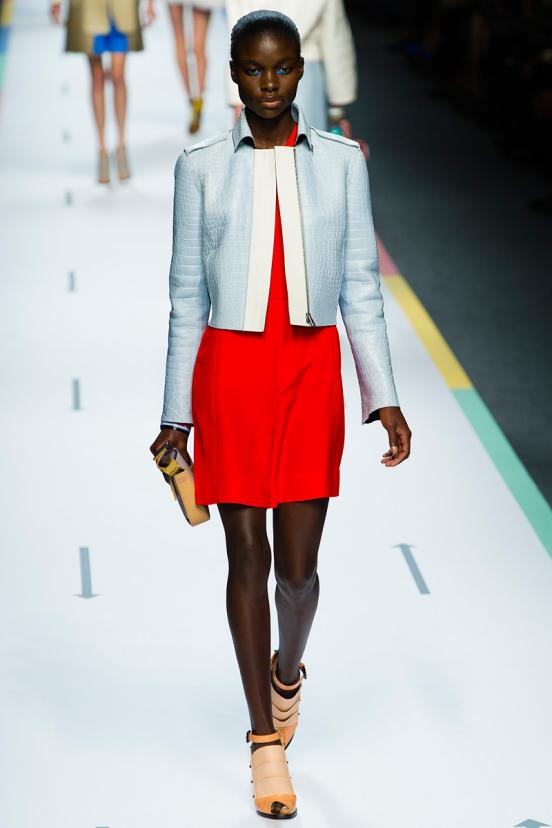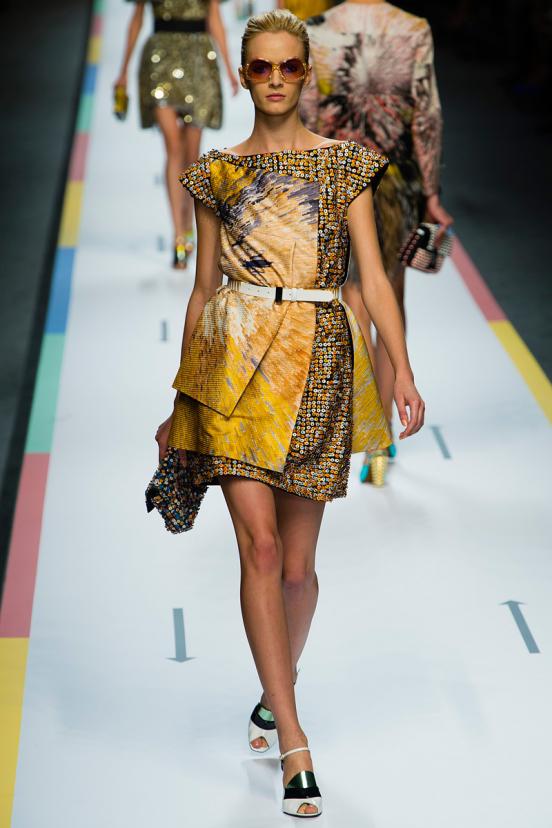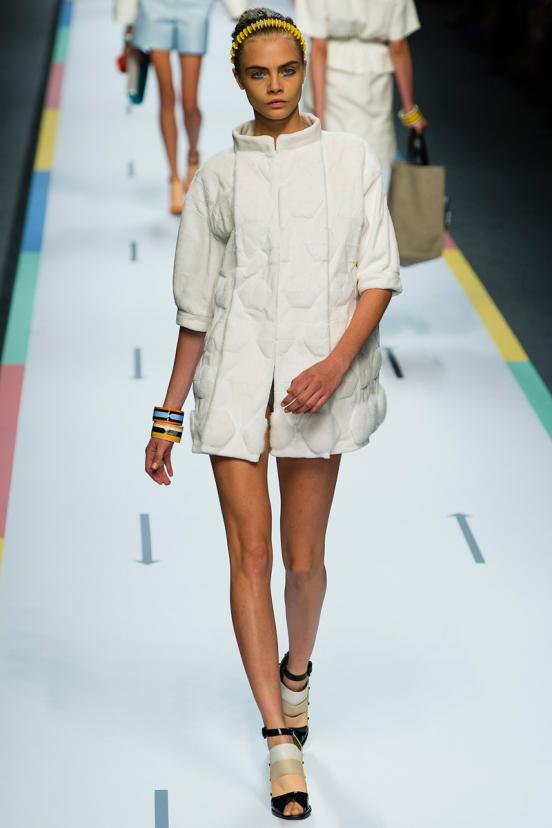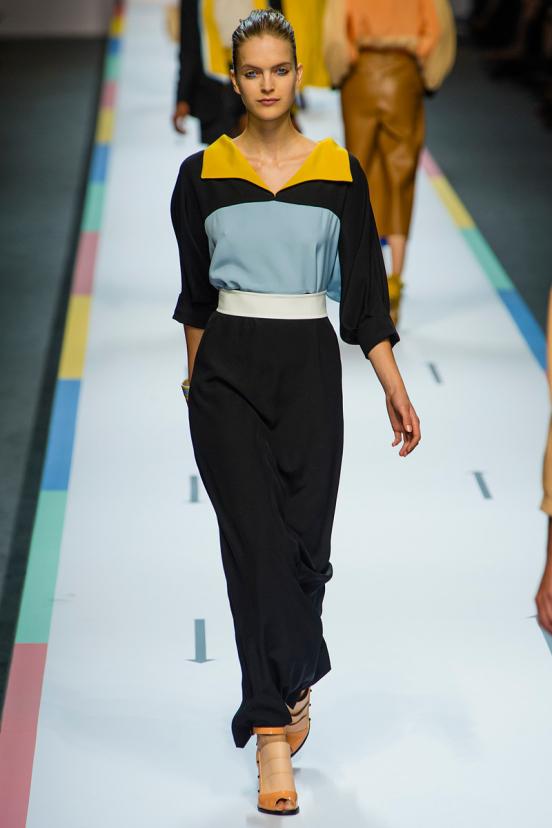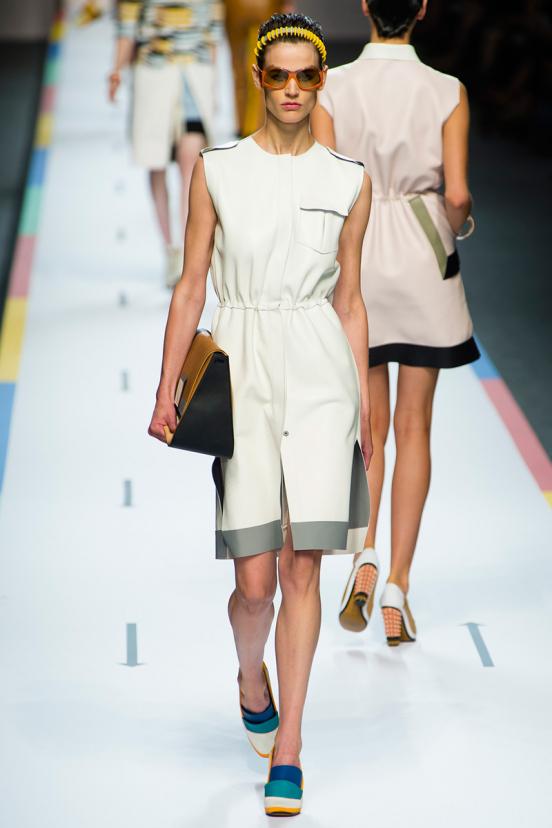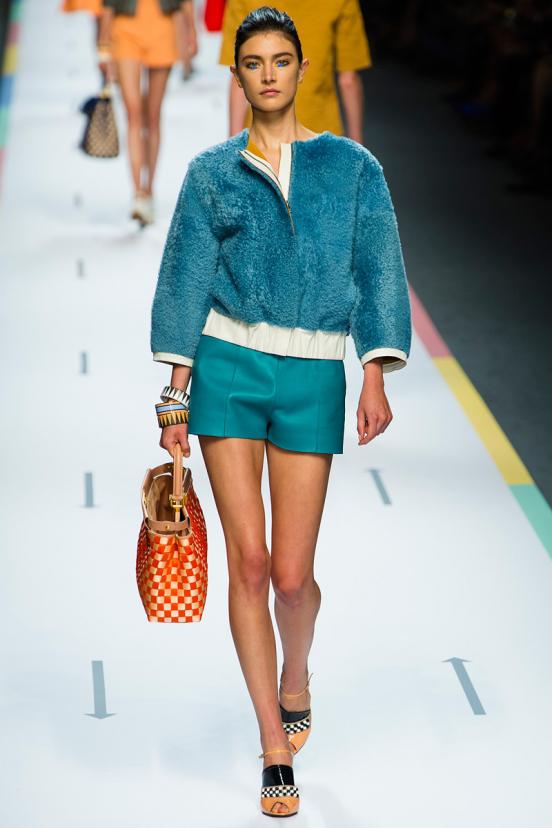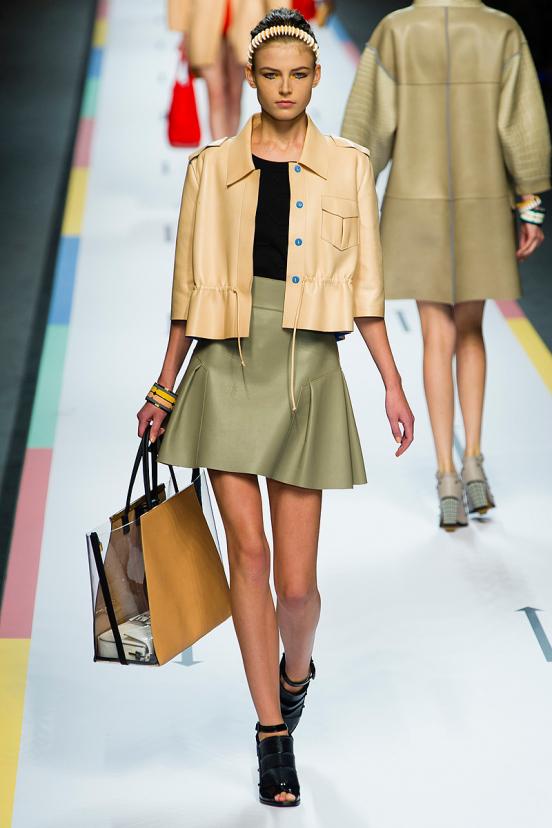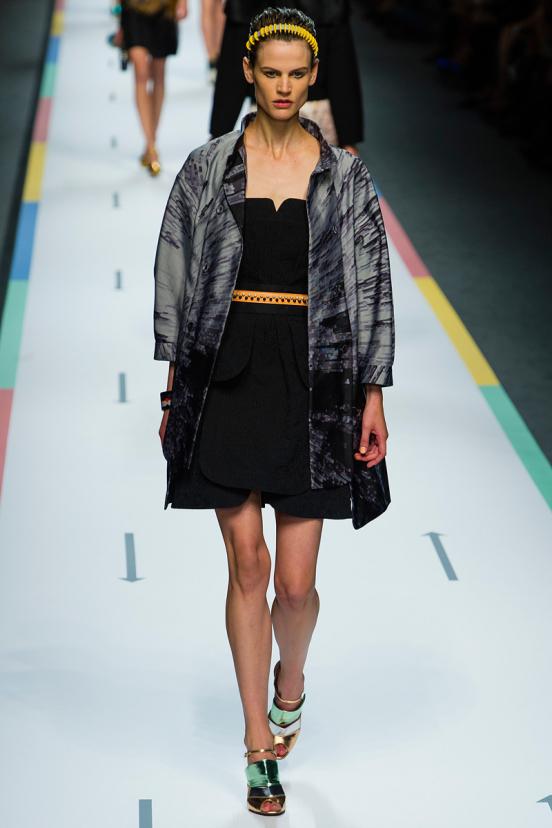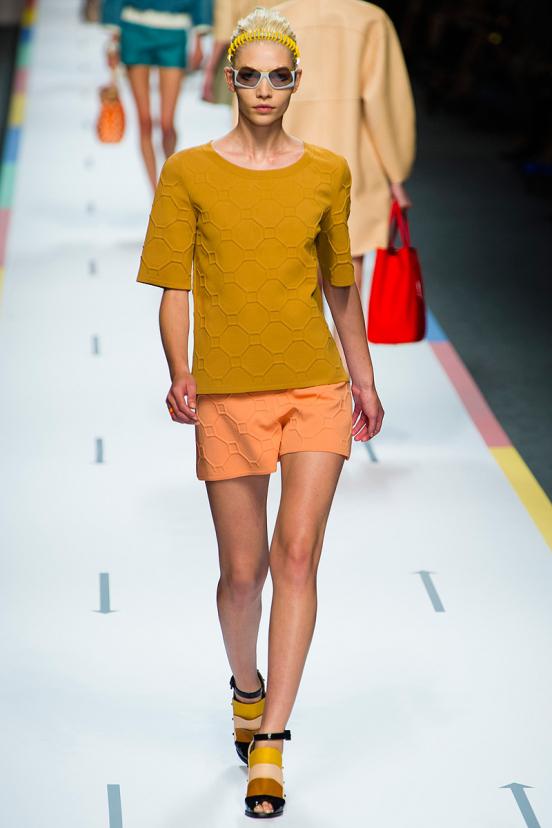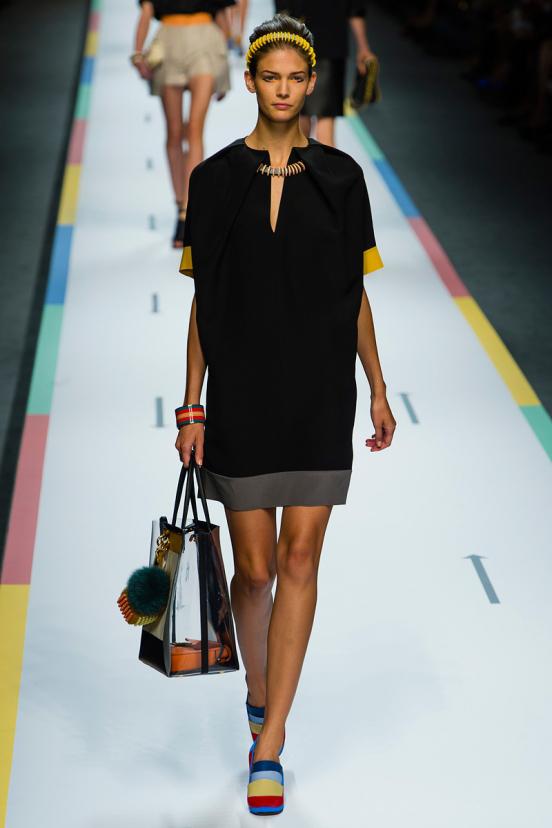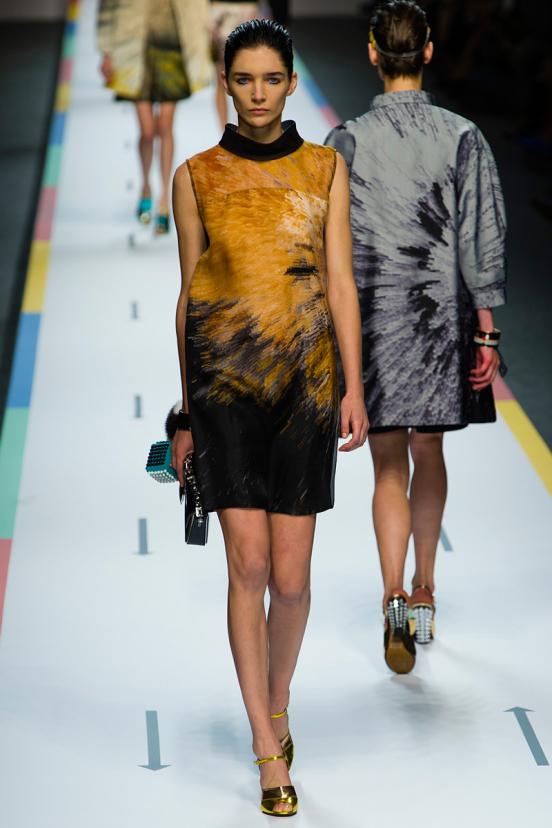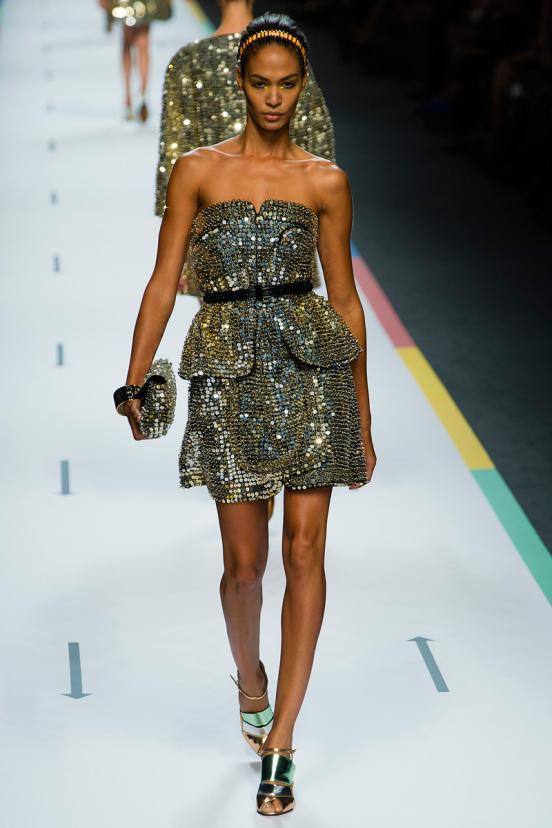 Details
In this collection there is a slight reinterpretation of the most iconic handbags Fendi - «Baguette», «Peekaboo», «2Jours». They removed the buckle with the logo of the brand, they have simplified and reduced to a spectacular architectural form, painted in gray, red, terracotta and cobalt blue, and adorned by tiny ridges that look like the surface of Lego. There was also a new and as yet unnamed bag by Fendi - a small cube without the strap, with lightning-like part of the Rubik's Cube. New collection of different shoes and a toy. We are talking about high heels rectangular, covered with pyramidal studs, uppers of several strips, changing by the owner.