The second day of Milan Fashion Week show was marked by Fendi.
In a new collection of products under the musical mix of magnificent works of the classics of the 20th century, the Russian Dmitri Shostakovich and American Philip Glass proudly paced slender models led by Karoly Delevin, opened the show. Judging by the massive hood with fluffy fur, next winter promises to be harsh.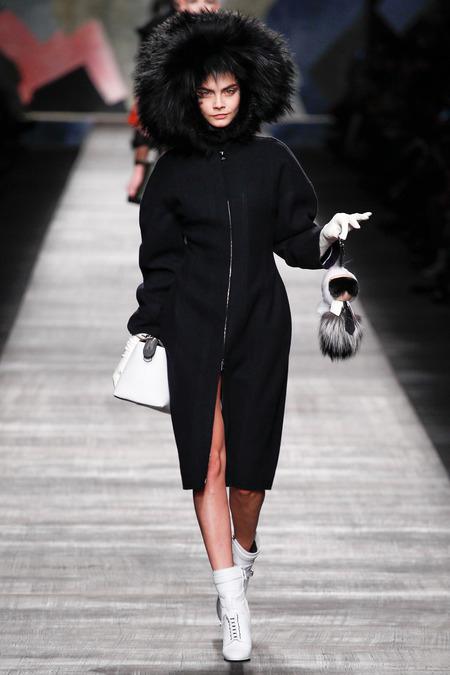 Cara Delevingne
Accessories great maestro Karl Lagerfeld fashion paid a lot of attention and obviously created them in a good mood, otherwise how to explain funny fur keychain a Bag Boy in the form of a loved one who flaunted on hand Kara (see. Top)? In the words of Karl Lagerfeld, a Bag Boy - continuation of the tradition of fur trinkets on bags Fendi, became iconic in the current season.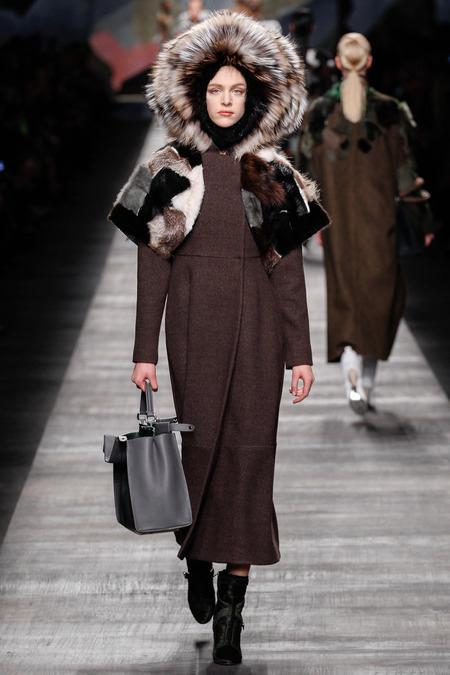 Apparently, the idea of ​​the collection was inspired by a song Billie Holiday «Violets for Your Furs», which is based on an old tradition of pinning flowers to women before their trip by train. The spirit of travel, when the route is not as important as the process of movement towards new places, is truly inspiring. The skillful combination of ancient and modern - that's characteristic of the House of Fendi.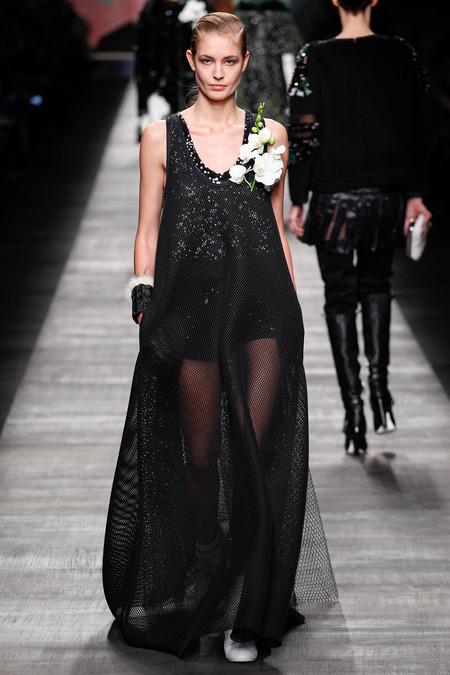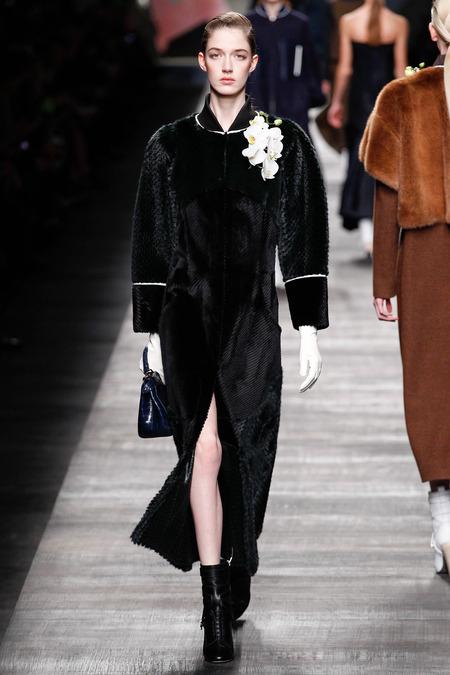 A few can be called a depressive collection, given the tone of most products. Black, dark brown and green and only occasionally on the podium sun came out - there were more than happy shades, zephyr pink and snow white.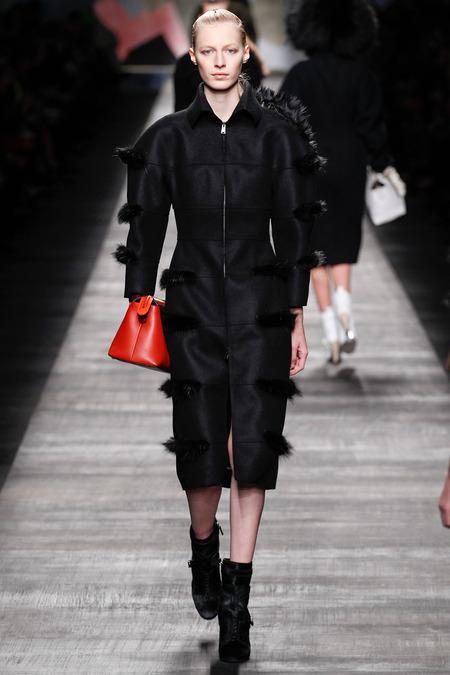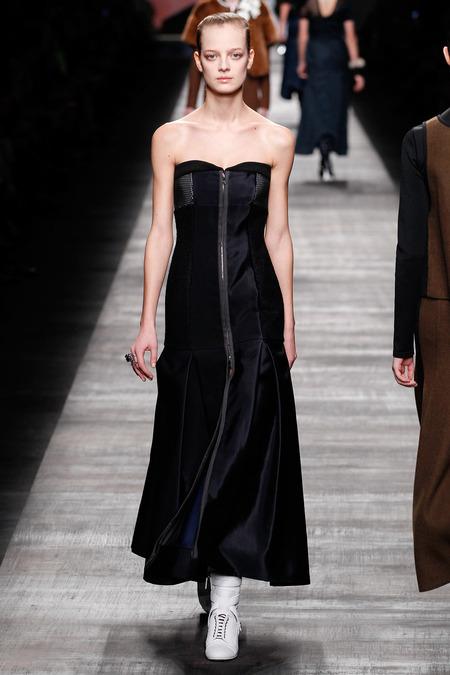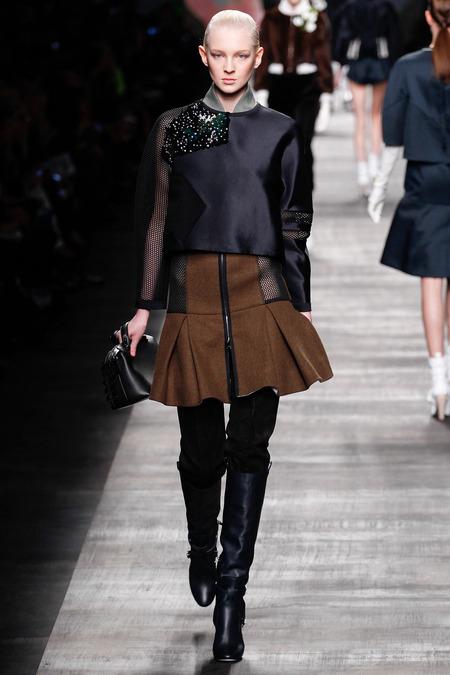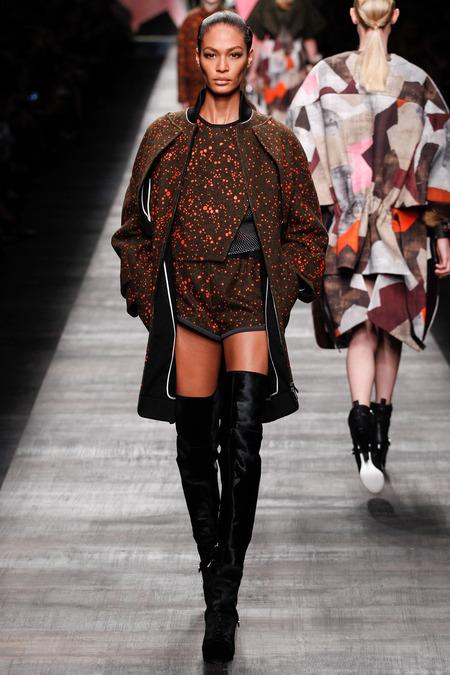 Joan Smalls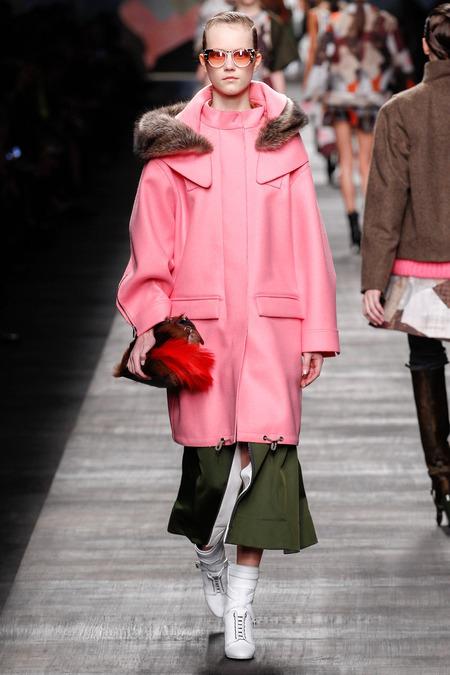 The most appropriate choice in the autumn-winter 2014-2015 will be a fur coat or jacket combined fur. Welcome any, even the most daring combinations.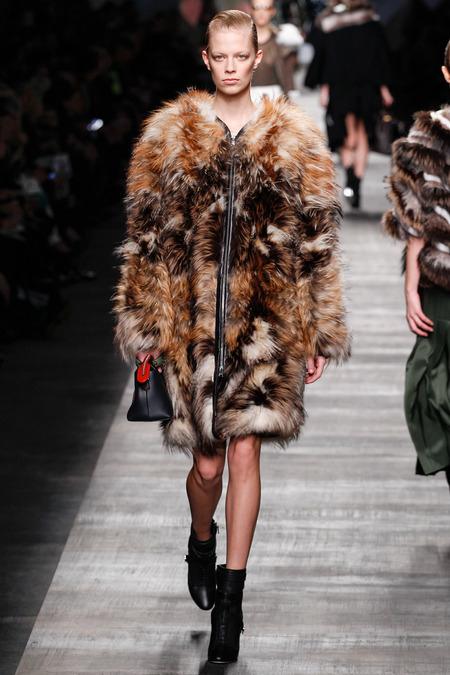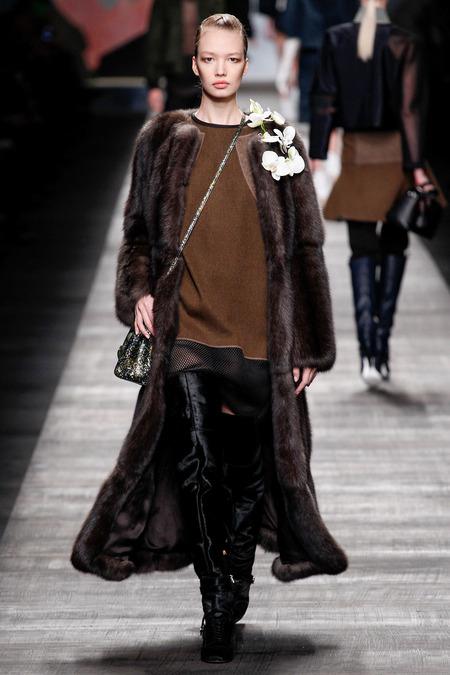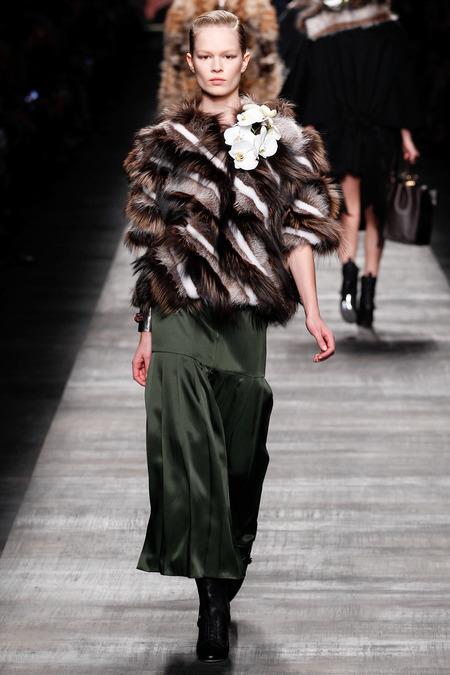 Continued quilted theme Max Mara is reflected in the show Fendi.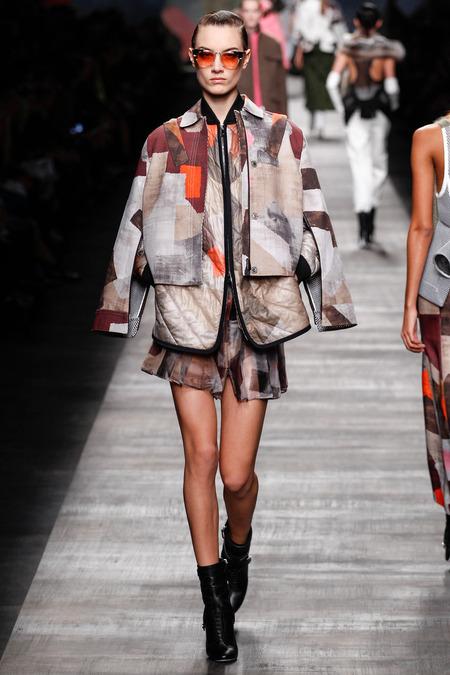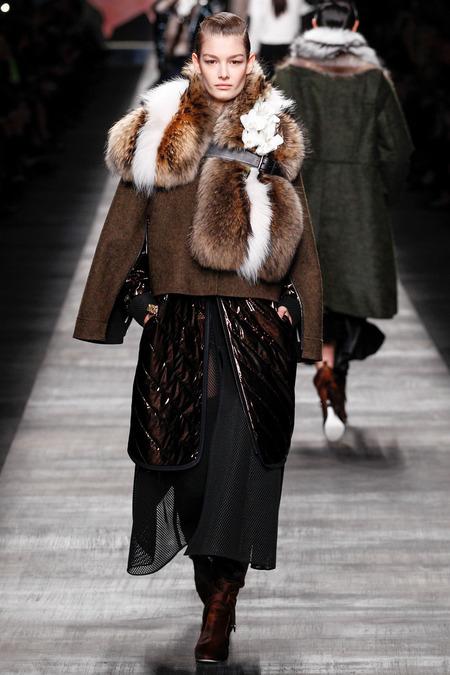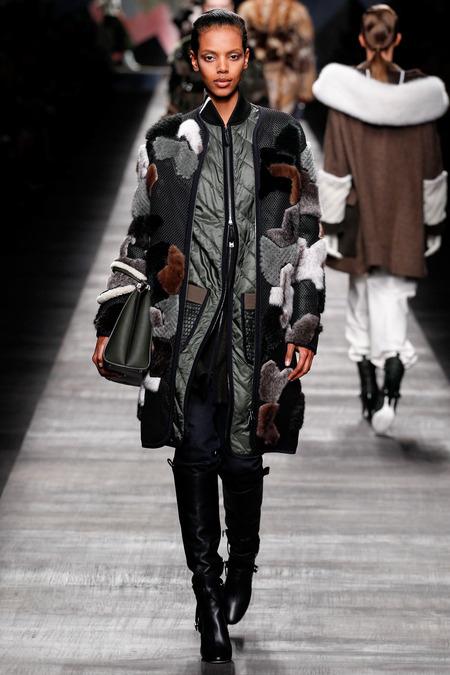 An absolute must-have of the coming autumn - a massive fur scarf and boots fur pony.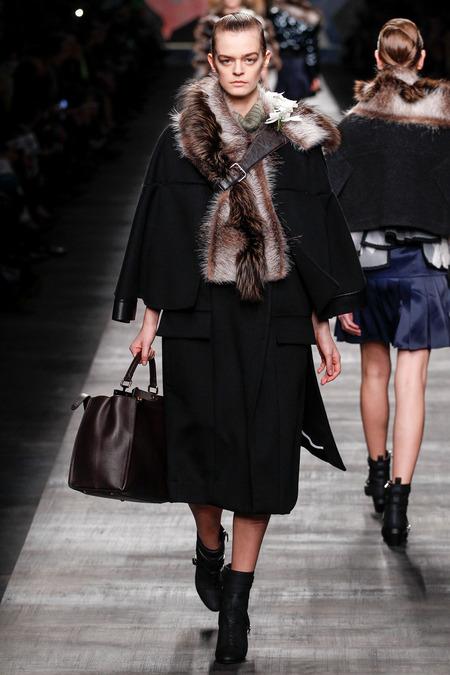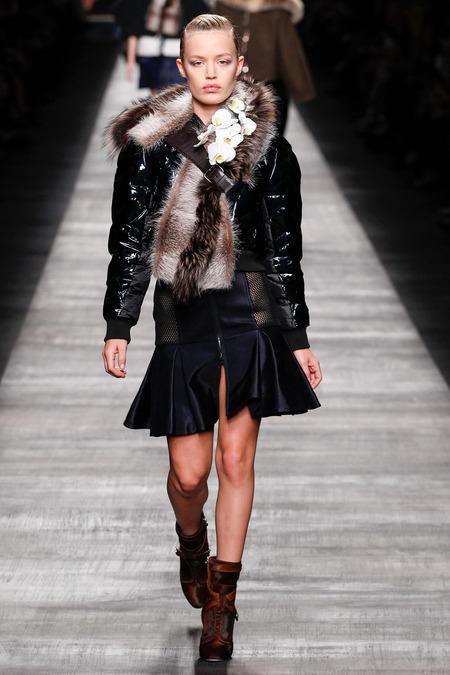 Georgia Jagger
Details of the new collection: