A new collection pret-a-porter master of couture tailoring of Lebanese origin, Elie Saab, dignitaries waited more than ever, because the previous night divine Angelina Jolie shone in his magnificent dress at the ceremony "Oscar" in 2014, and everyone just can not wait to find out what the designer has prepared for the new fashion season.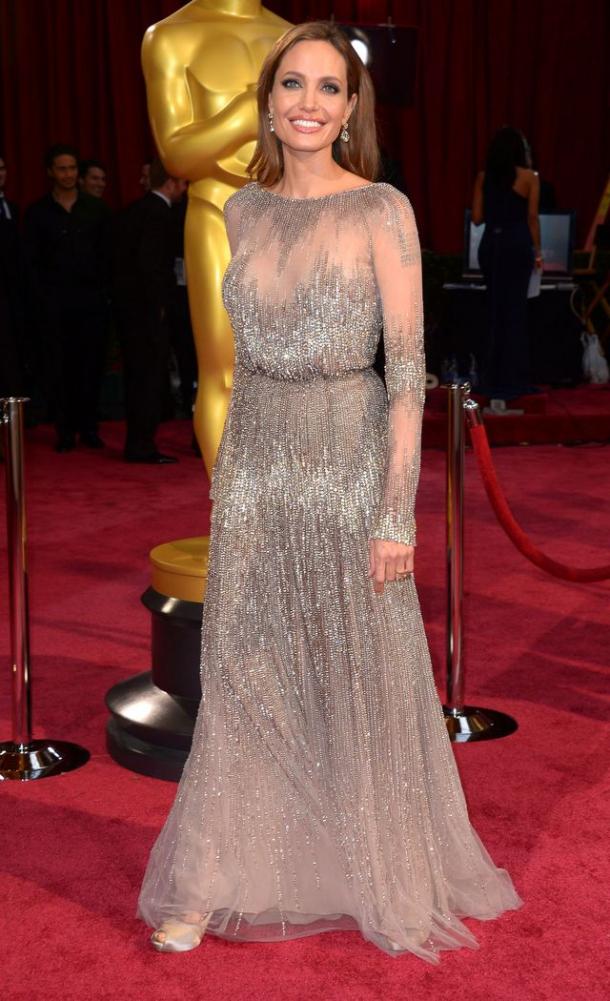 Angelina Jolie at the ceremony, "Oscar 2014" in a dress Elie Saab Haute Couture
Sophisticated cut and the highest quality products and are inherent in his line of casual clothes, which was presented a few days ago in Paris.
The basis of the collection, dubbed "dark splendor» (Dark opulence), was based on the work of the famous American expressionist painter Mark Rothko. The artist considered the founder of the concept of color field painting. Characteristic of his work dark colors, Saab has skillfully moved on the plane items collection autumn-winter 2014-2015.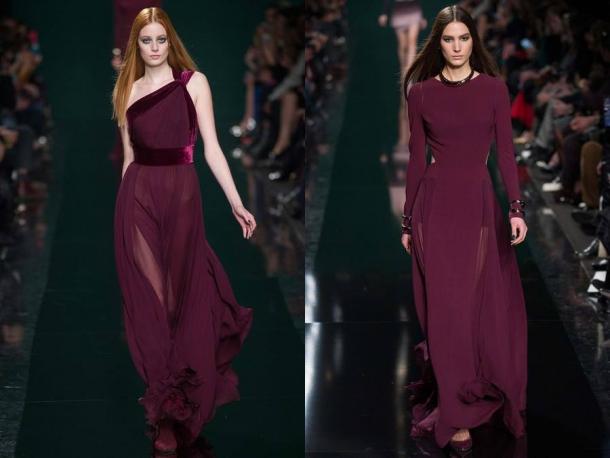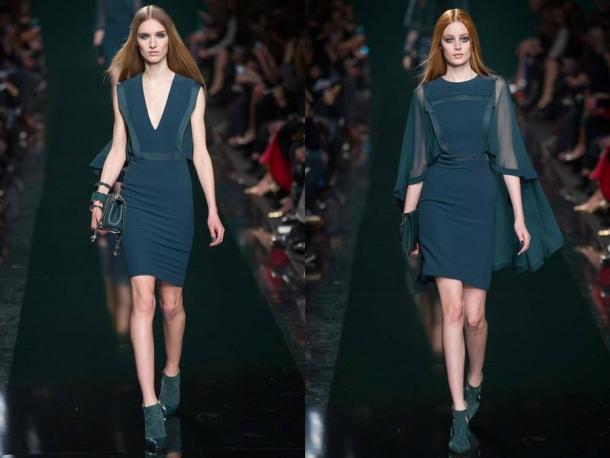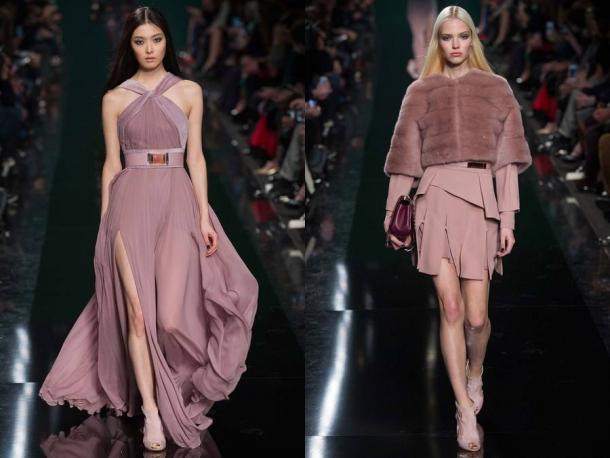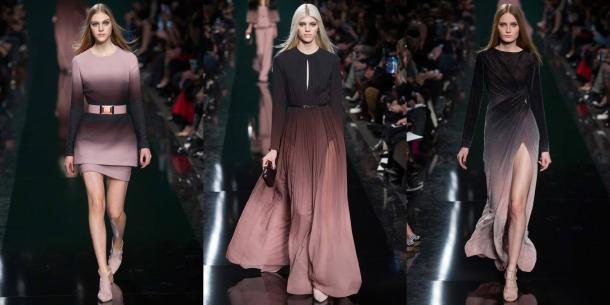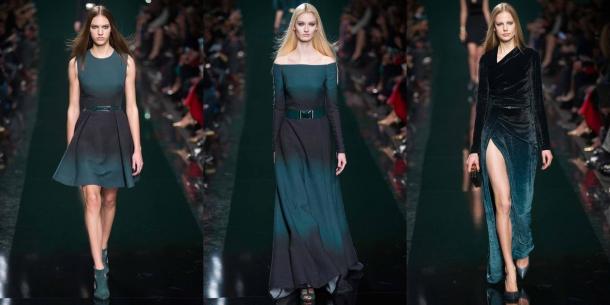 Noble shades of wine, malachite, ash rose and luxury black color transitions game embodied on silk and velvet - was clearly a new breath of creativity designer who gravitated to the monochrome.
True femininity Saab chants from year to year, and the new collection is no exception. Underlined waist, flying silhouettes numerous dresses, elegant neckline and seductive neckline to hips floralny print, subtle lace, airy chiffon and fluffy fur - obviously make designer women's favorite, it is no accident that in the list of his clients the most gorgeous women in the world.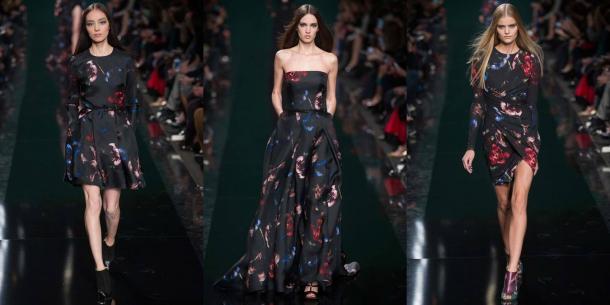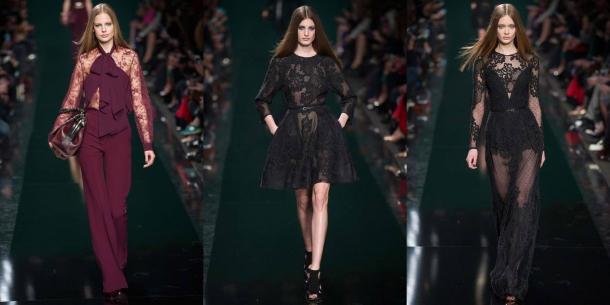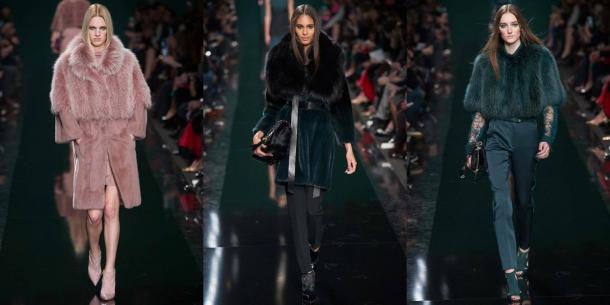 There was a place and a few trouser sets, for those who prefer a more affordable everyday images. The color scheme takes us back to the traditional paintings of expressionist Rothko.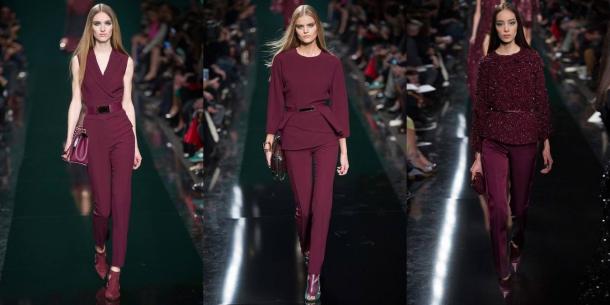 However, the show has completed a series of evening dresses, ornate sequins, one of which proudly bears the name of the wife of Brad Pitt.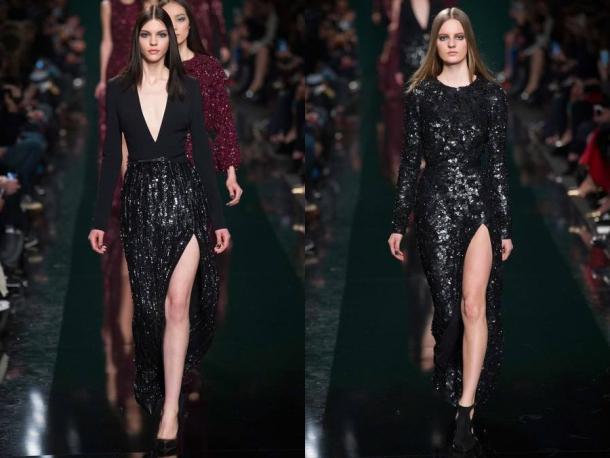 Dress Jolie (right side)