The ceremony of "Oscar" and the party «Vanity Fair» remembered not only bright outfits and awards, and fun of actors who gave the world the emotional pictures.
Angelina Jolie, Brad Pitt, Lupita Nyong'o and Chiwetel Ejiofor could not hold back emotions, when the movie "12 Years a Slave" received the award in the category "Best Film».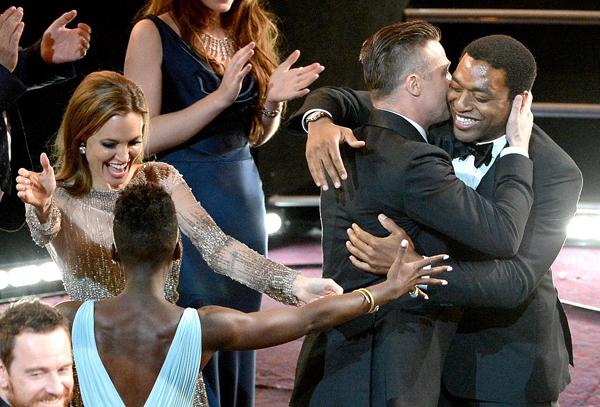 Here it is - the moment of happiness!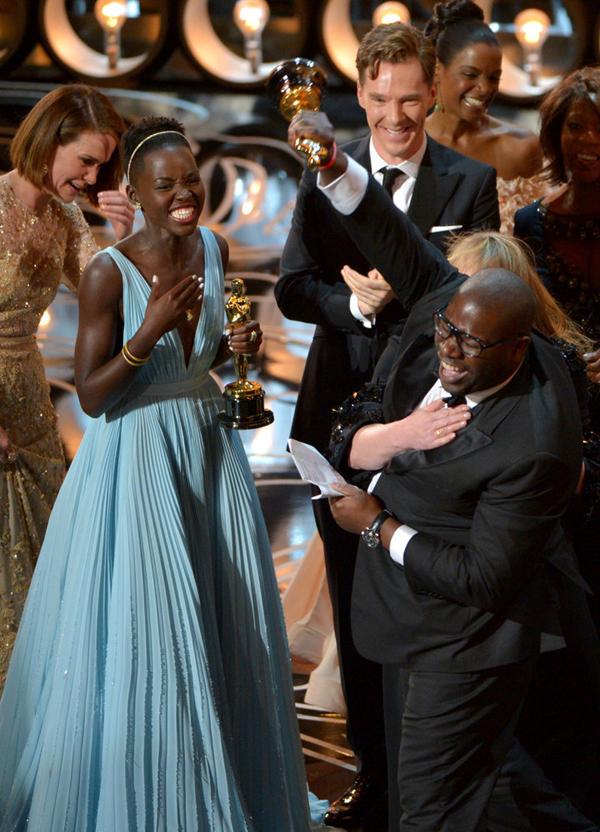 Charlize Theron were so delighted to meet with Jennifer Lawrence, he nearly jumped out of her dress.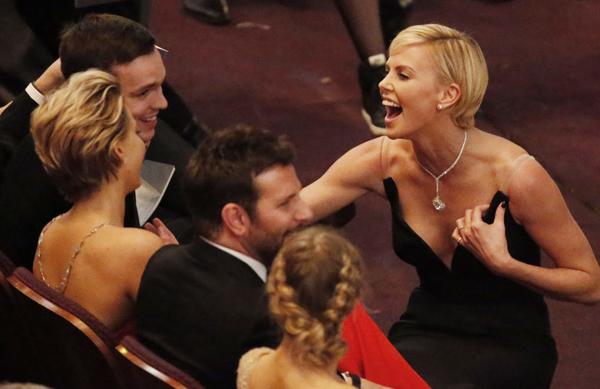 Jennifer Lawrence backstage tried to rob Lupita Nyong'o statuette. Joke very much in the spirit of Lawrence.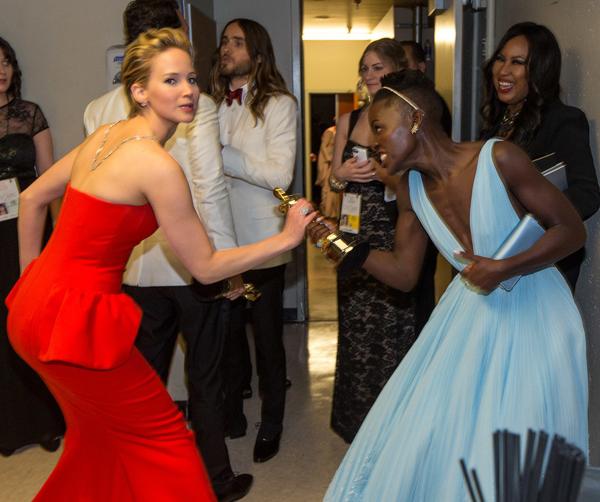 Camila Alves Matthew McConaughey congratulated on his victory. Her eyes seemed to be saying, "Yes, we did it!»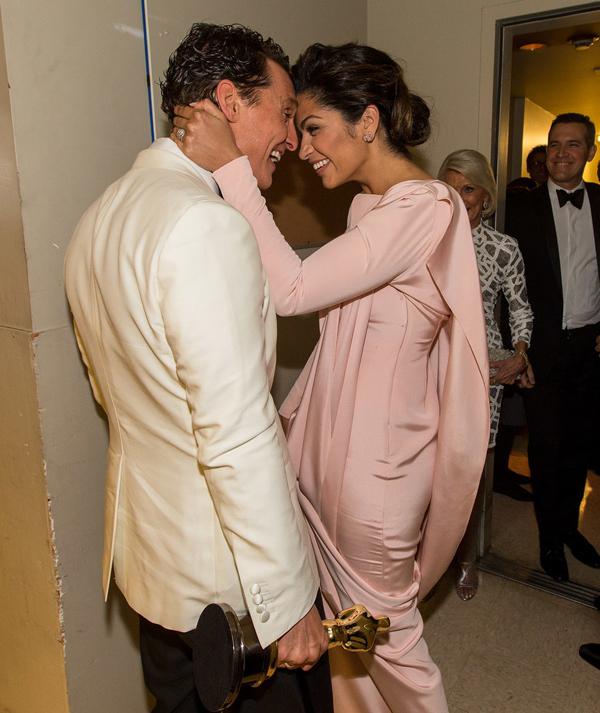 A small bunch of small-- Amy Adams with her husband and writer Spike Jones with his lady. Stars winners gathered at the afterparty Vanity Fair: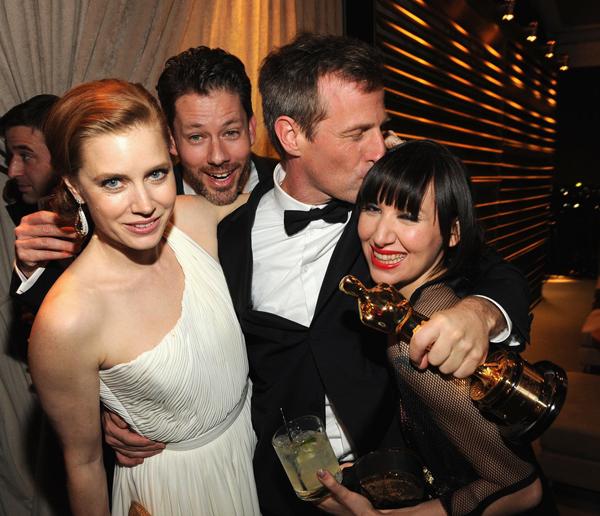 And let's shake our Amy Poehler? Not only we thought, but also made it razduharilsya actors (namely - Andy Samberg, Nick Offerman, Bill Hader, Adam Scott, Bill Murray and Paul Rudd with a little extra help from Megan Mullally)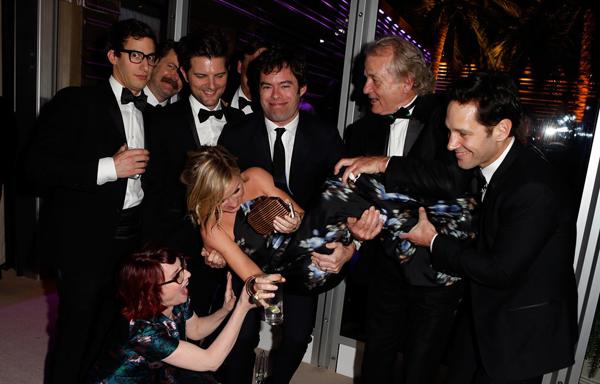 Ben Affleck was in a kind of "sandwich" between brothers Hemsworth: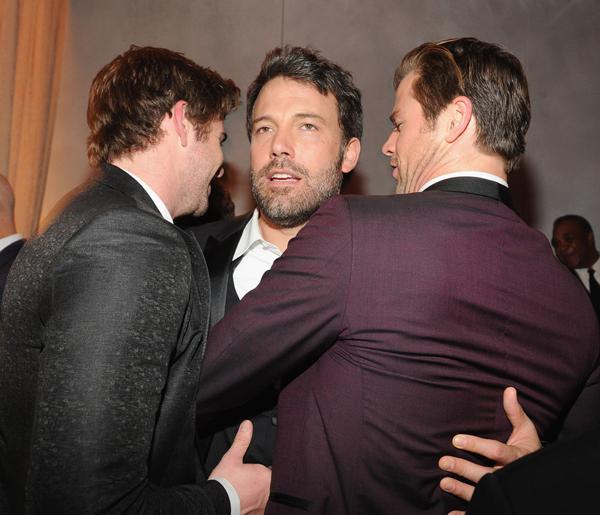 Channing Tatum laughed till colic at some joke that obviously did not understand Chris Hemsworth.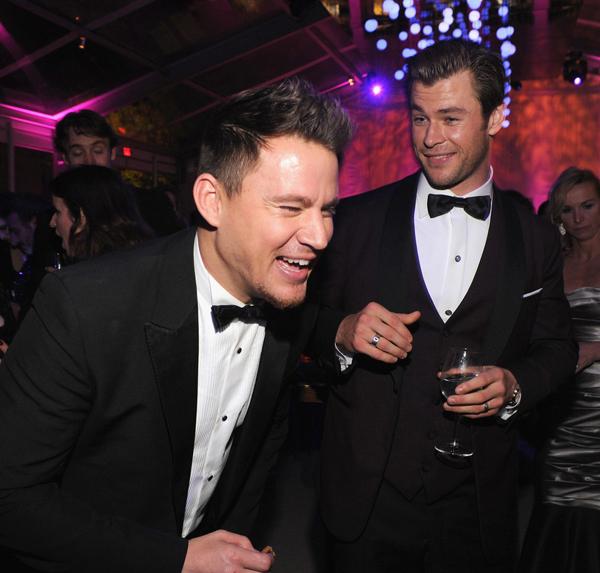 Kristen Bell and Dax Shepard photographers as if caught unawares.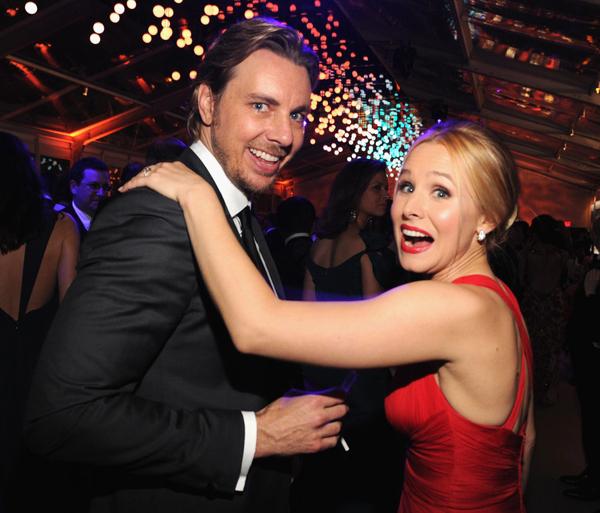 Meeting actress is shooting area can only happen at a party. Doubly pleased if this party is dedicated to the most prestigious film awards. Jessica Biel and Kristen Bell just clung to each other's views.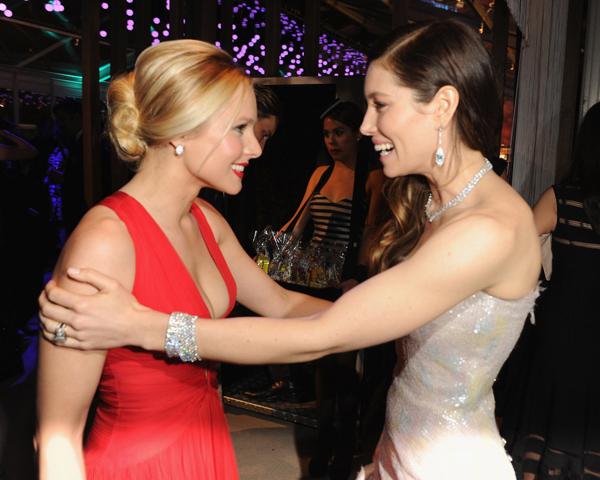 Traditionally friendly image, characteristic of all such events. At attention and a smile.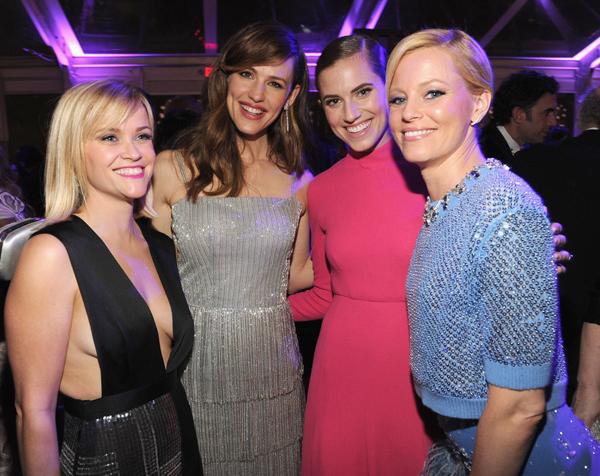 Reese Witherspoon, Jennifer Garner, Allison Williams, Elizabeth Banks
More photos from the emotional winner of the evening: Lupita takes victory dance in an embrace with Rosario Dawson: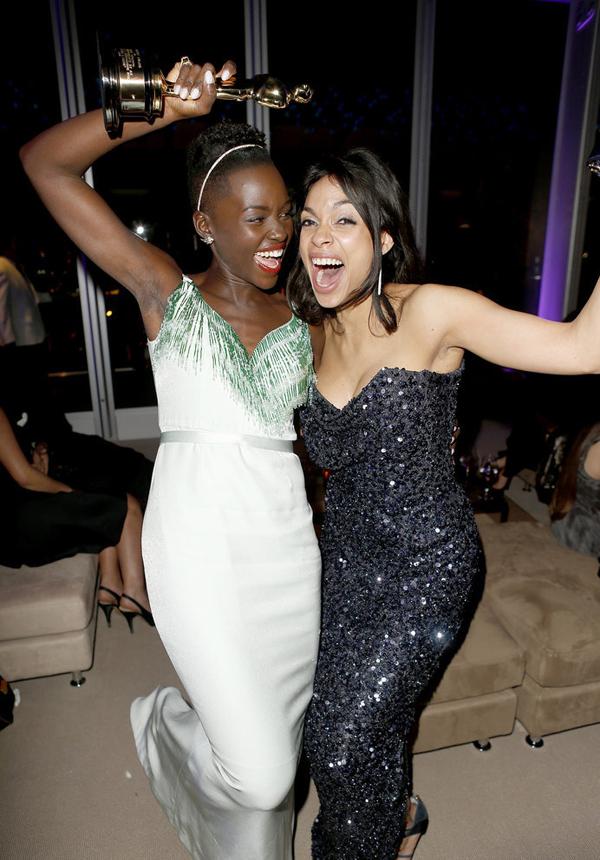 "Come to me, my darling!»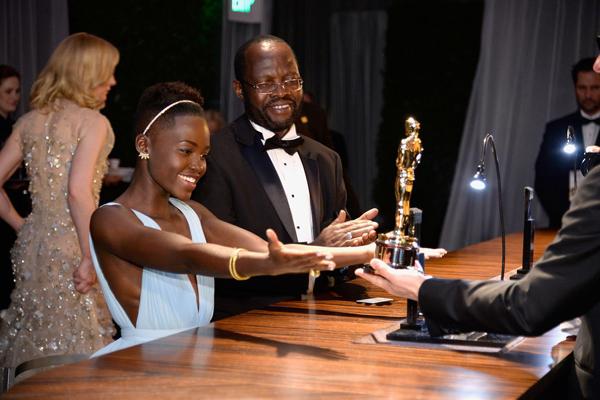 Such events can not do without the presence of guests from the fashion business. For example, the party visited Karolina Kurkova, photographed with loving couple - Bradley Cooper and Suki Waterhouse: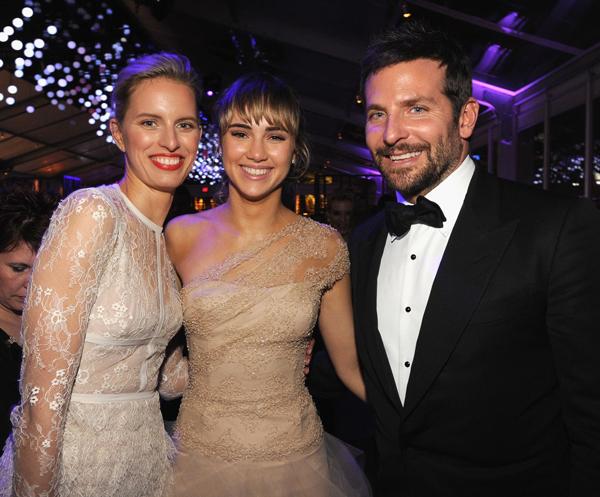 Photographer found private conversation Jennifer Garner and Molly Sims. I wonder what they talk with a serious look?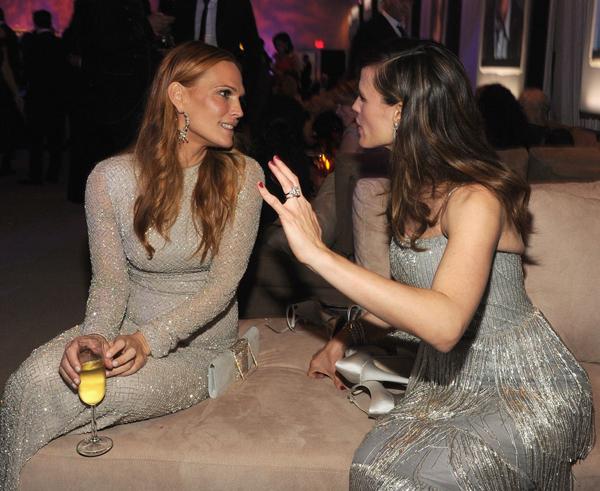 Reese Witherspoon and Paul Rudd:
Whether tired of fun, whether sad party guests - Sienna Miller and her boyfriend - Tom Sturridge: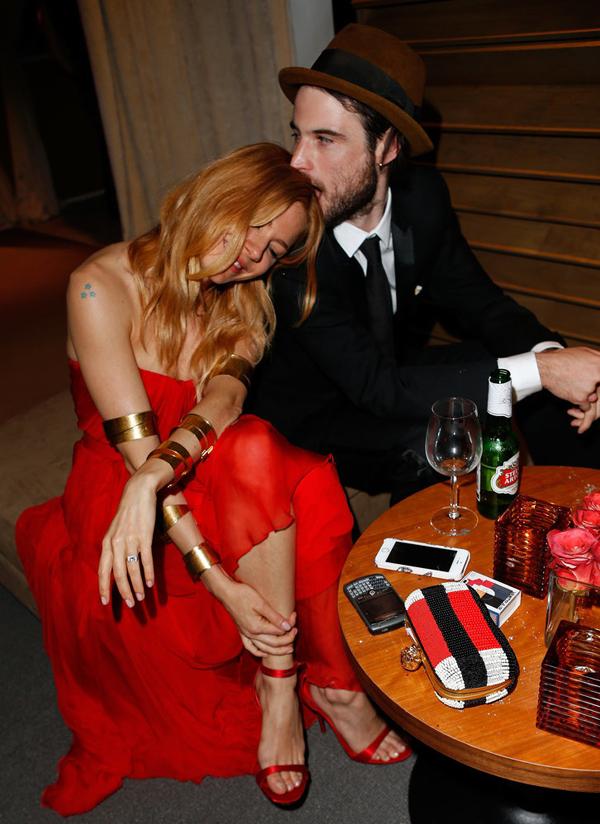 Here, the company clearly bored. About humorous Sacha Baron Cohen is known to all. And judging by the parties, he said something funny.
Sacha Baron Cohen, Isla Fisher, Diane Kruger and Joshua Jackson