Fantasy Karl Lagerfeld and Chanel fashion house is inexhaustible - exactly one year ago, they were models autumn-winter collection between icebergs in the same time at the Paris Grand Palais, as if by magic, there was the mineral world, decorated with magical crystals. Lagerfeld invited his guests to a mysterious cave in which the past with pleasure photographed against a background of whimsical gray, white and lilac formations. And with the fashion show have experienced all the main theme defile even deeper. The crystals were only elegant hint that next fall Chanel has prepared a lot of that brilliant: holographic effects, shimmering fabrics and heels in the form of minerals is a beautiful point of intersection with the elements of origami on the bags and bulk forms coat, which caused a pleasant stir among those present in the hall fashion admirers Chanel.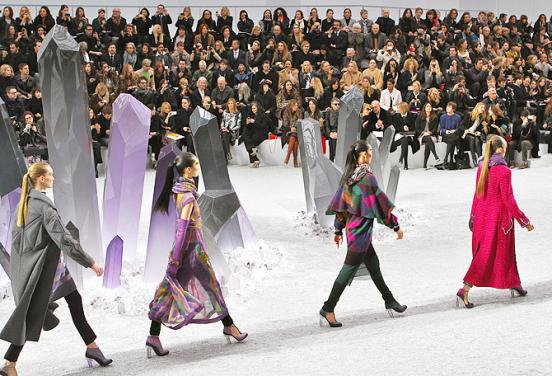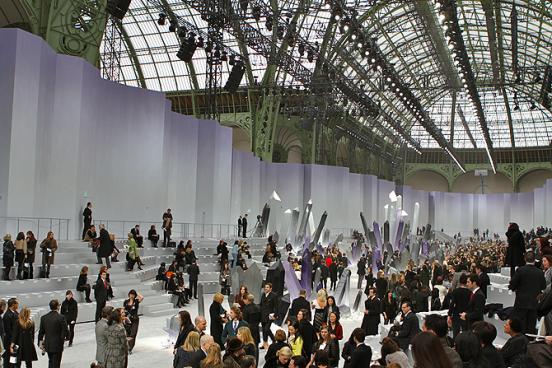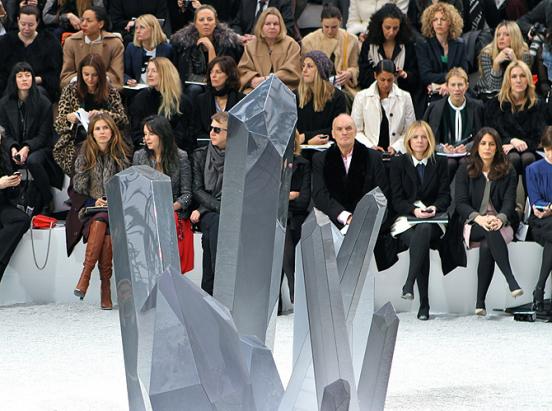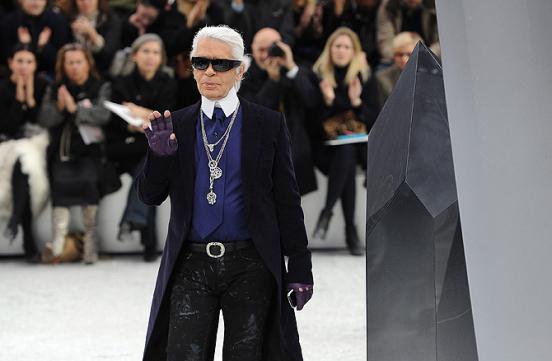 The new collection is dominated by Chanel model over-sized - all things, belted, if too large models. In addition, the eye catches layering, such as pants-pipes, top - dress or skirt, and on top of everything - jackets and coats. Rounding accents spectacular images have become accessories - massive bracelets, leather fingerless gloves, a small handbag with embroidery, shoes with heels, transparent crystals.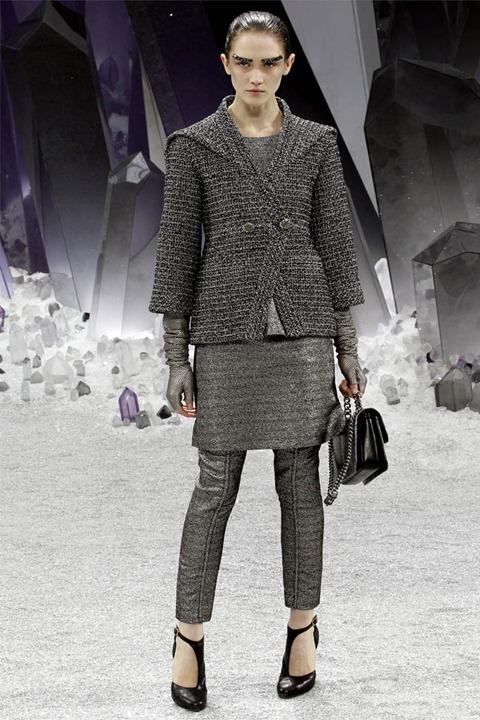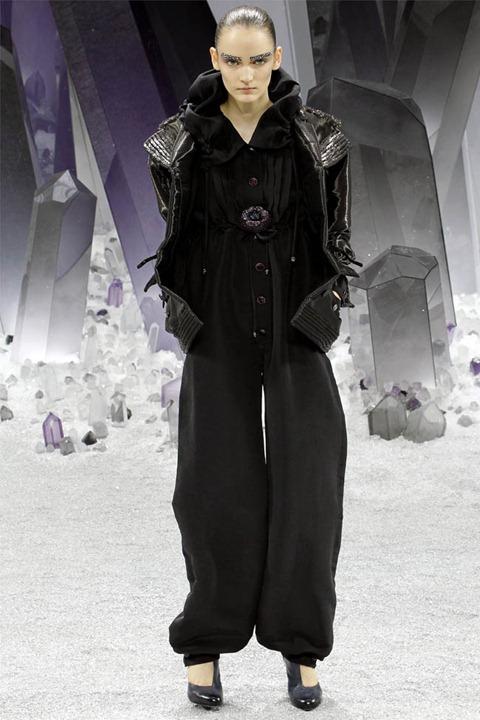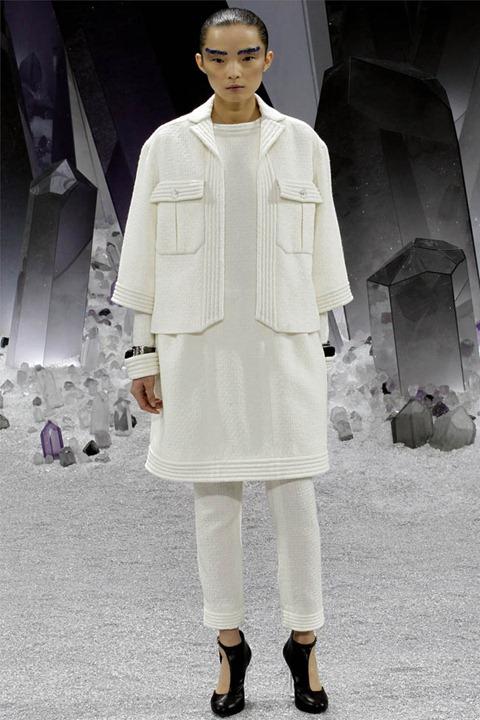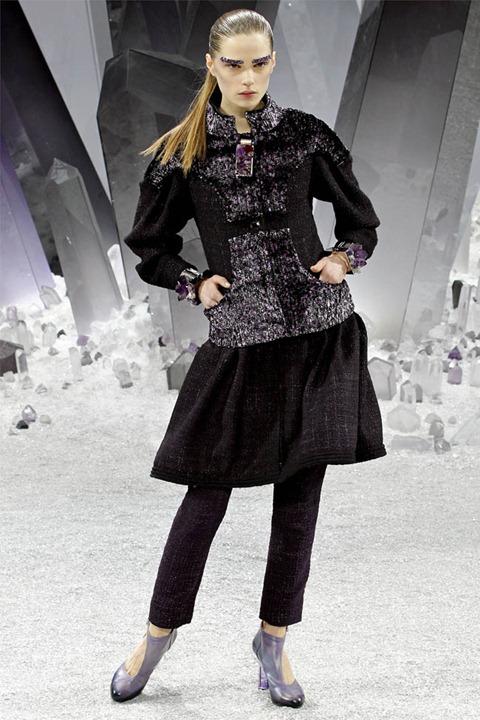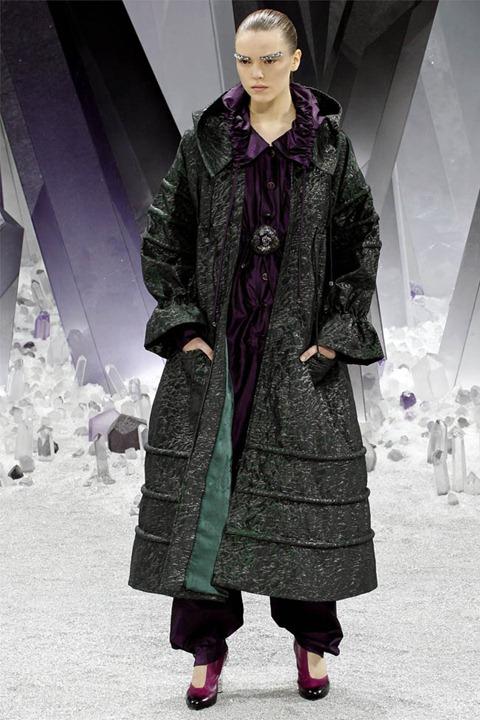 For the release of the model were presented printovannyh light sundresses like painted in watercolor - purple, emerald green, blue and yellow, dirty, and amazingly original clothes (jackets, coats, dresses) with embroidery, which depicts the verge stated in the slogan defile gems .
Miranda Kerr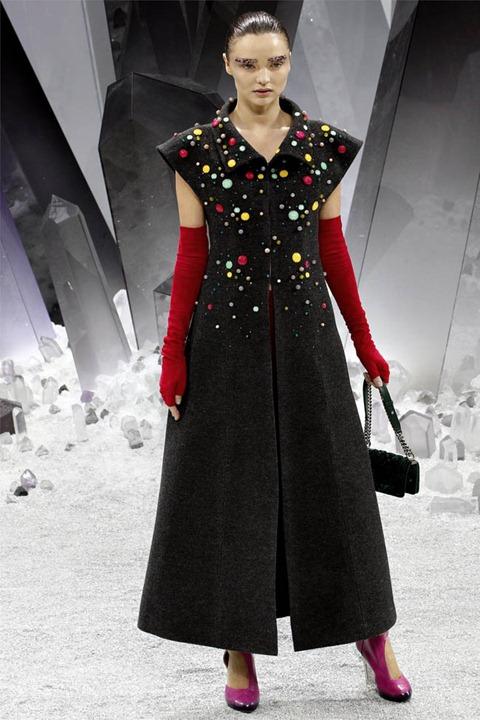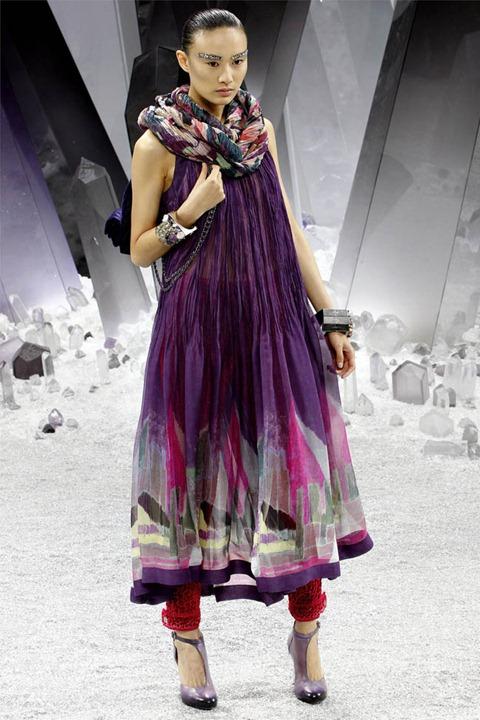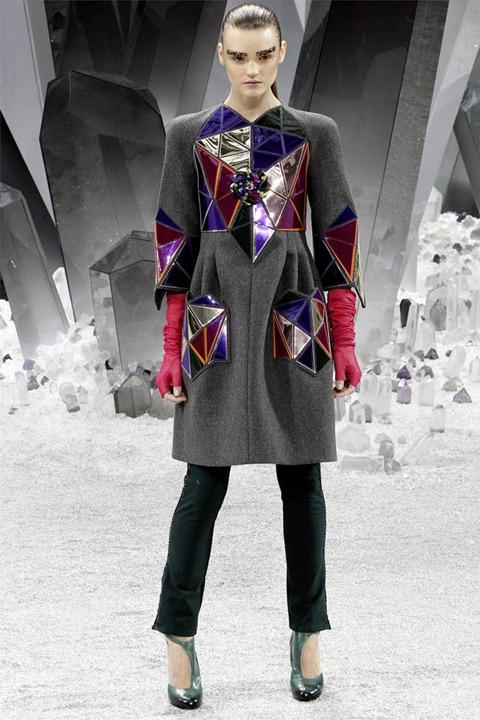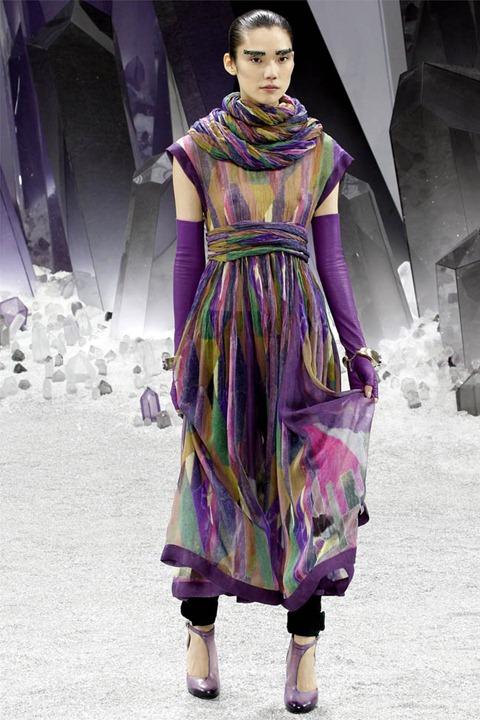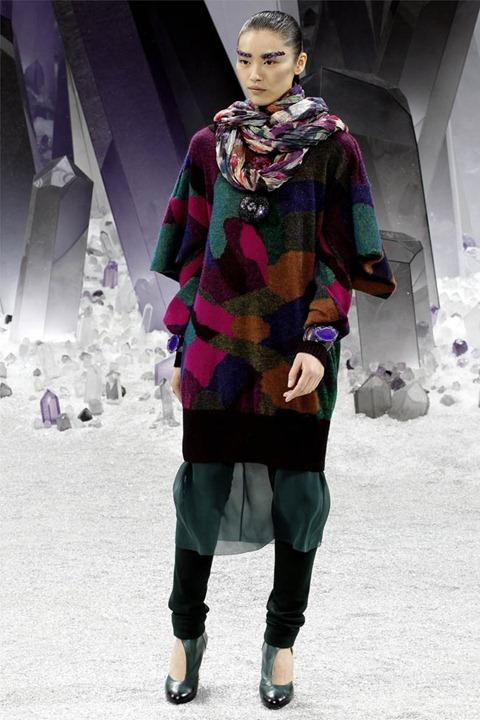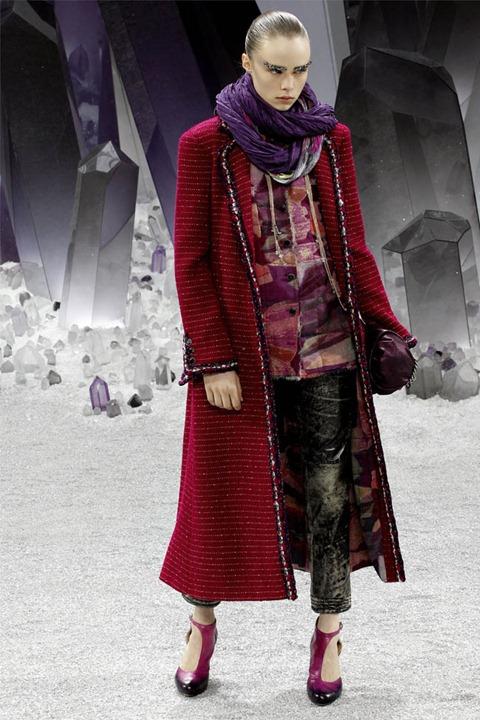 As evening dresses were represented lace trousers, overalls made of golden mesh and transparent skirts that combines designer with bright silk blouses.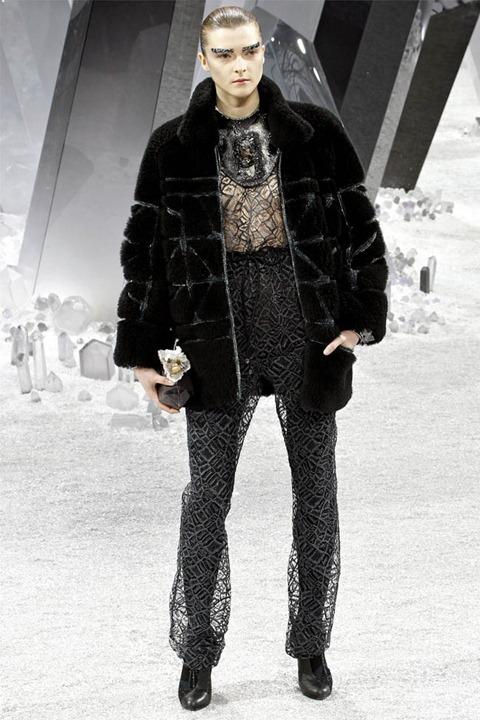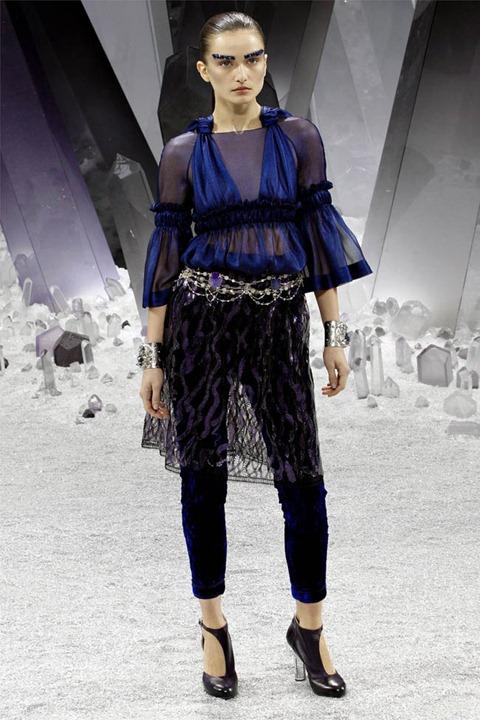 Fans of "classics» Chanel also not left in the loser - they Lagerfeld prepared sumptuous costumes of fine wool, which is elegantly complemented futuristic necklace collars. And fans of all innovative undoubtedly be pleased "zhatymi" models of shiny fabric trimmed with feathers.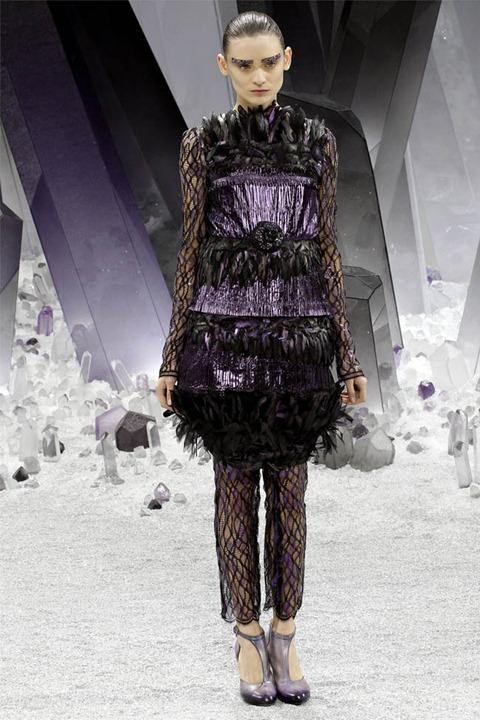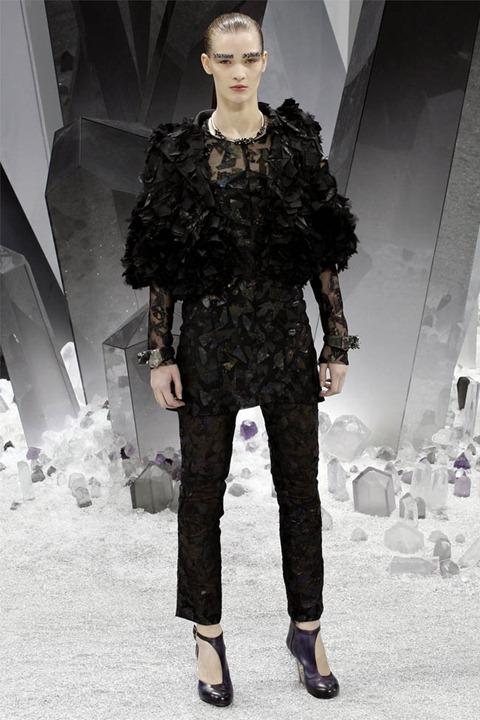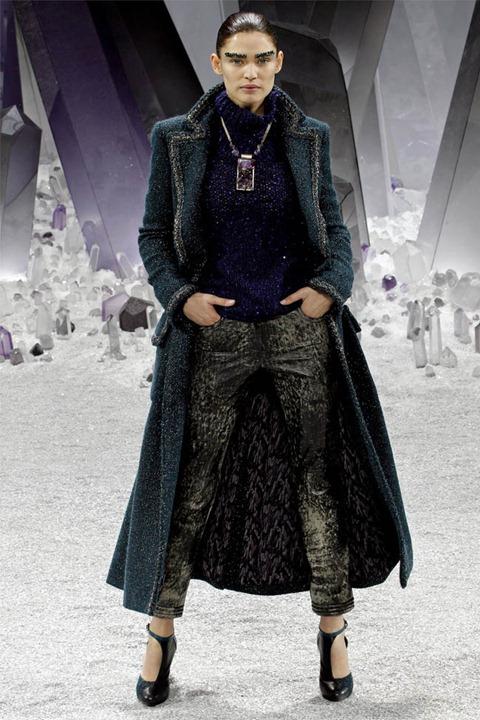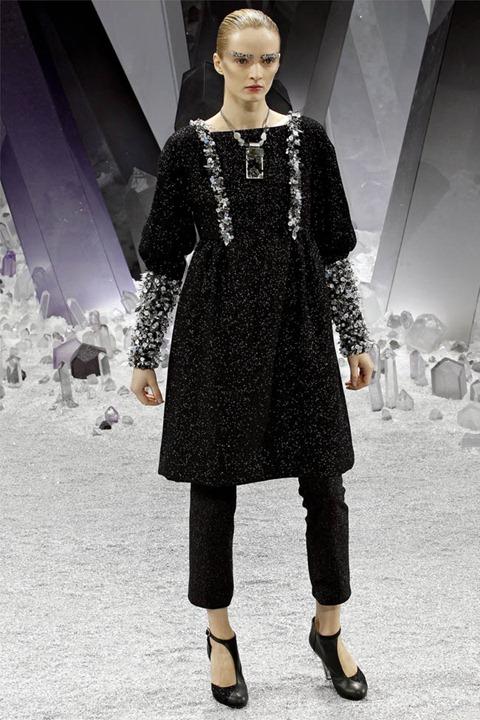 The color palette of the collection almost entirely echoed shades surrounding crystals, but on the catwalk sway still black - a favorite in the new season.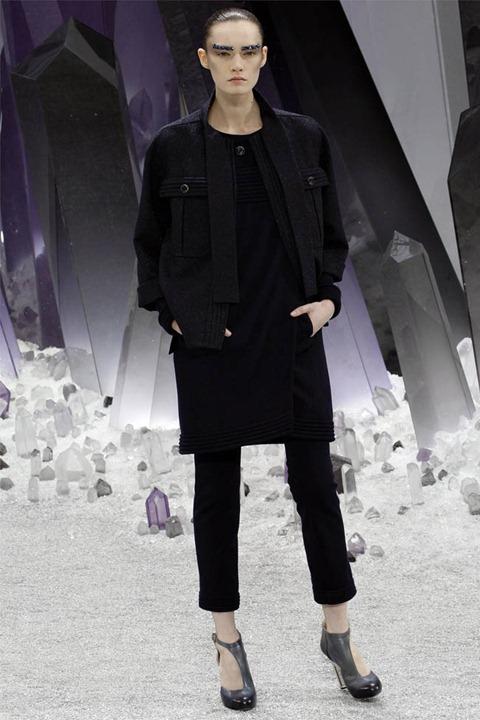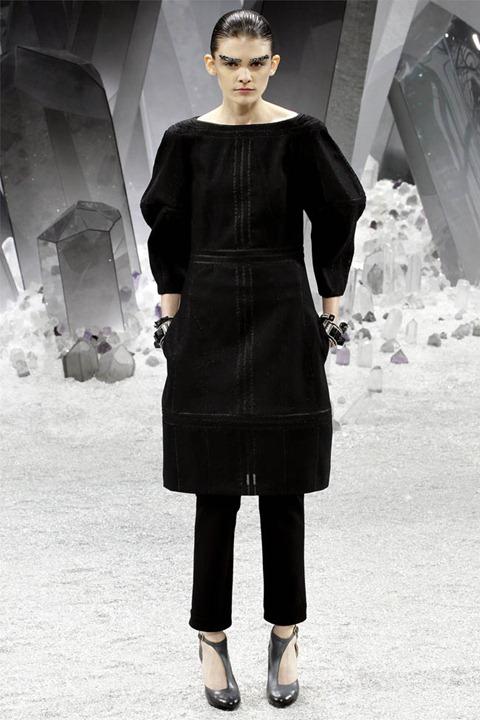 In general, the collection was original, elegant and, as always with Chanel, imbued with a touch of luxury.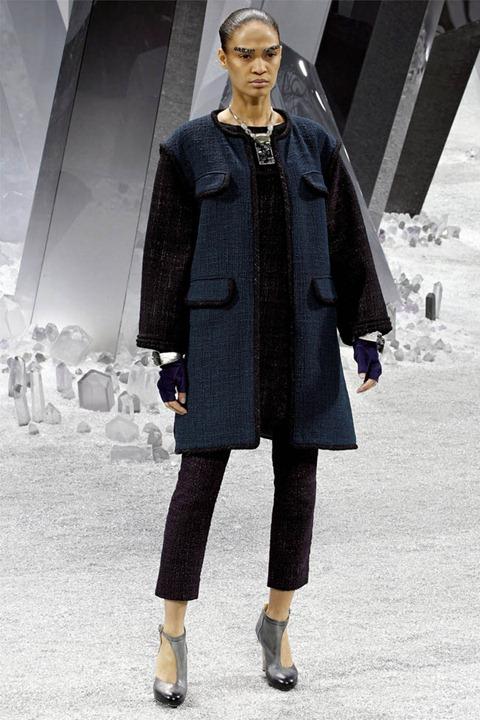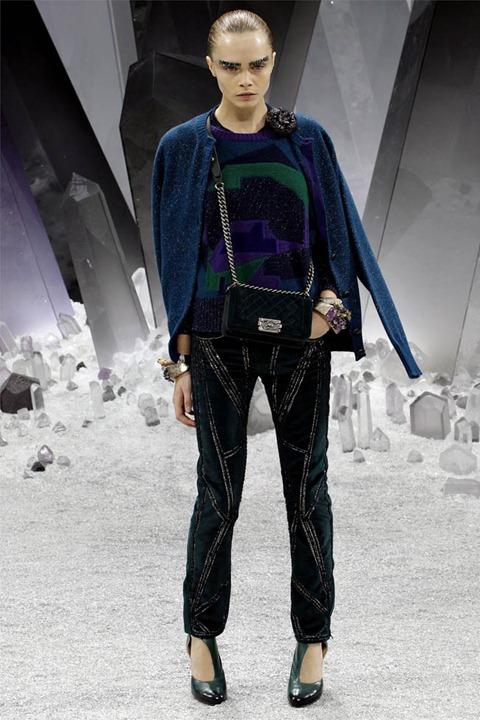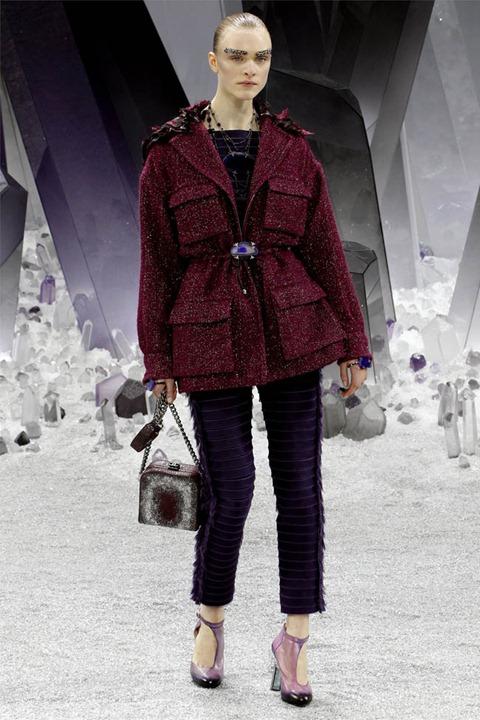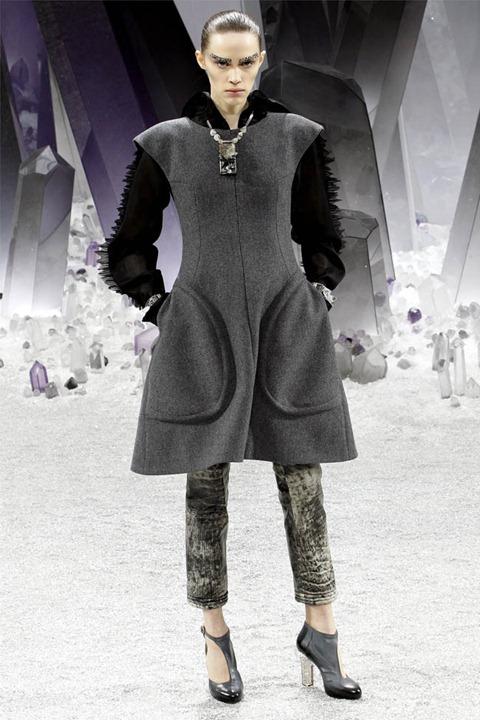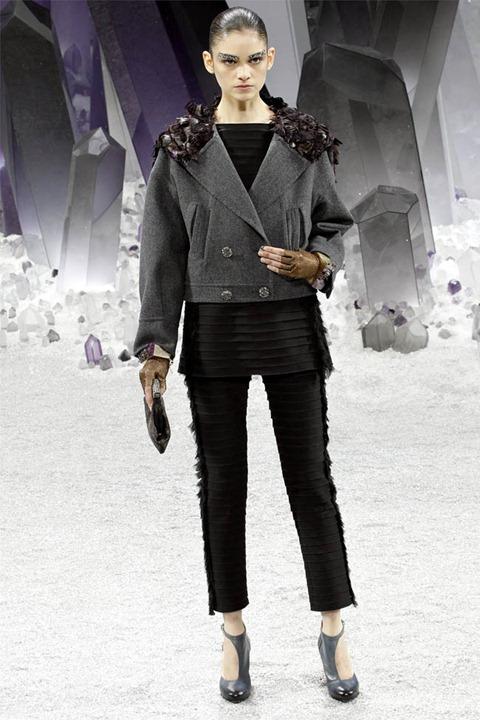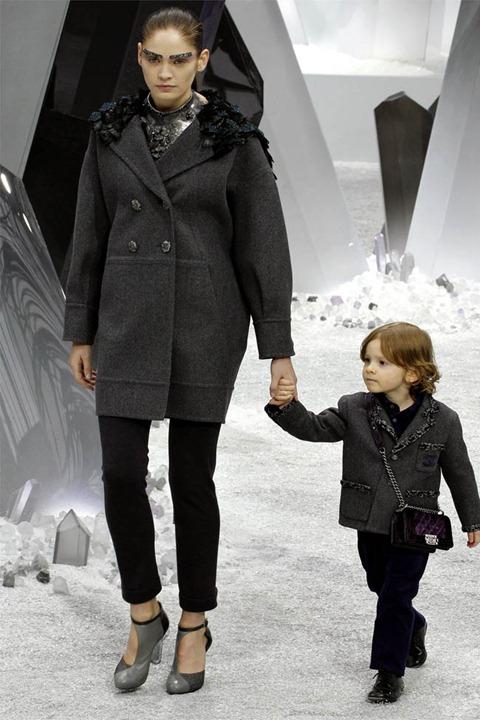 Another "Bravo!" For the maestro of haute couture