Free designer Lucy Laucht (lucylaucht.com) loves New York, because it allows her to realize their ideas, including in daily life. Pleasant way for busy women in New York.
Necklace DinosaurToes
Skirt Country Road
Jacket H & M
Top J Crew
Shoes and bag Zara
Ring Topshop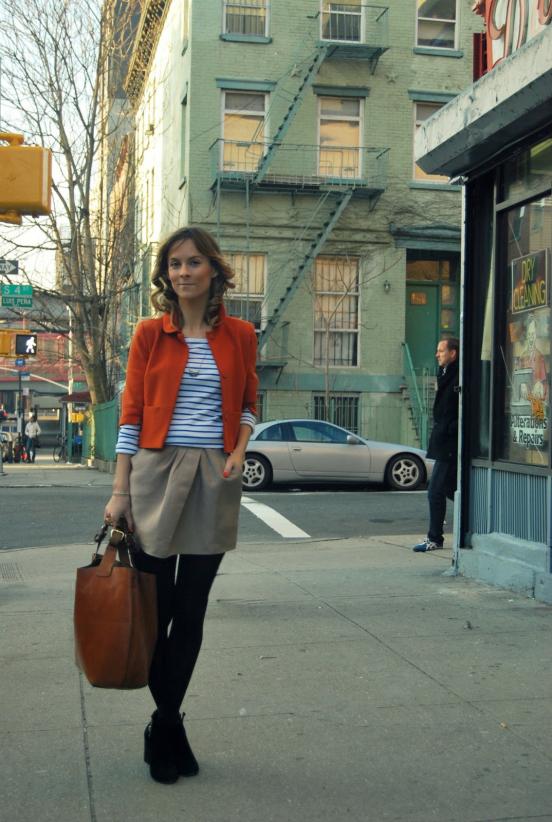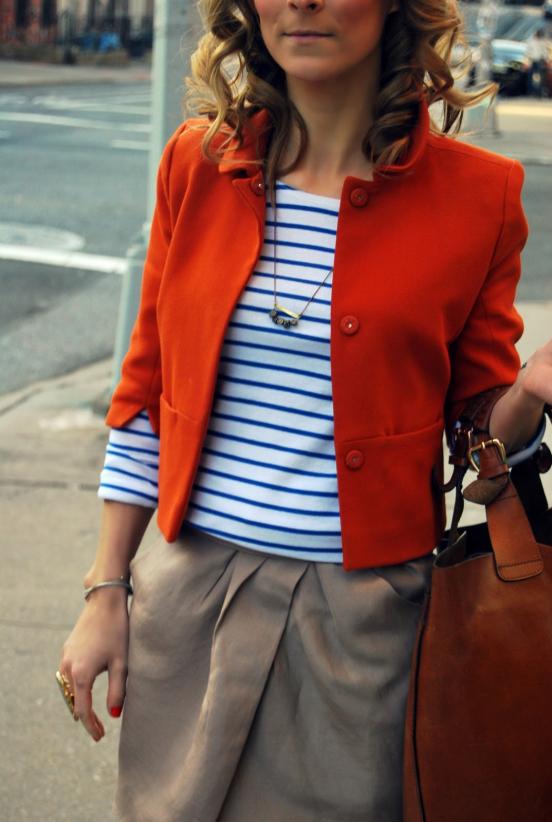 Shirt J. Crew
Skirt Alberta Feretti
Sweater TGI
Shoes and jacket Zara
Necklace - collar F21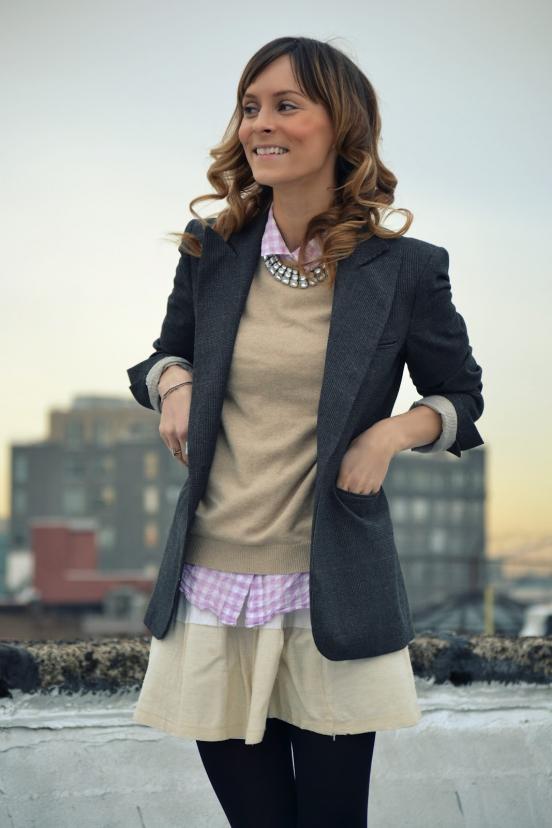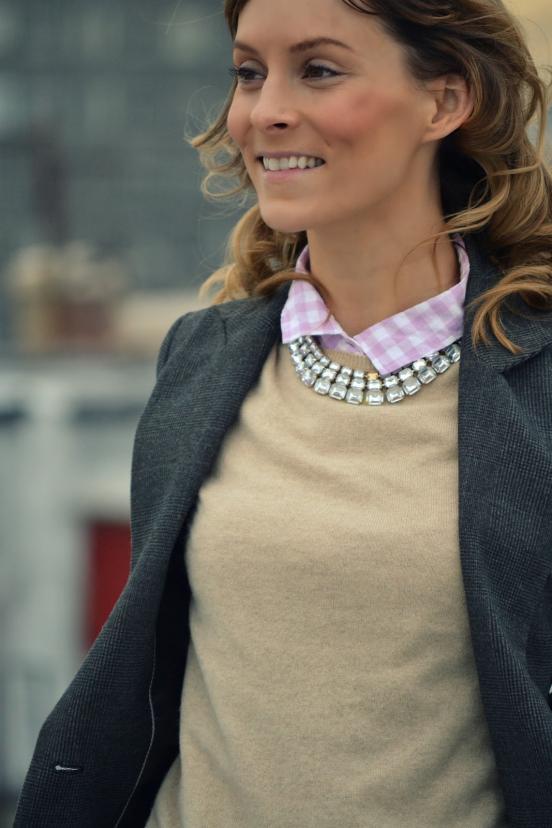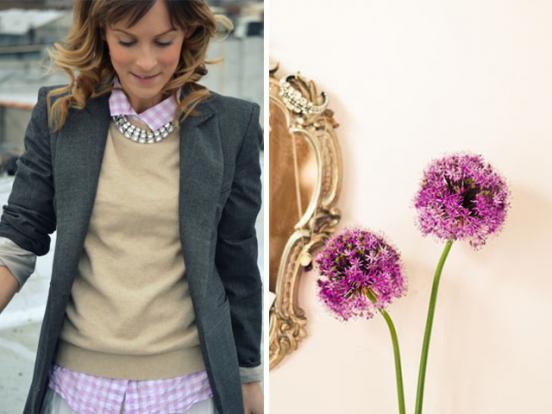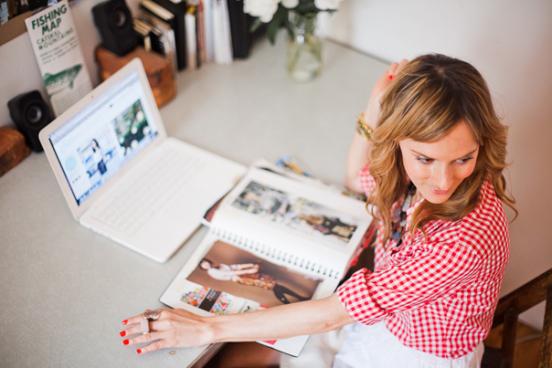 Jacket RLX Ralph Lauren
Ruashka GAP
Bracelets Lucy Folk
Beads home made
Glasses Miss Sixty
Suspension Marc Jacobs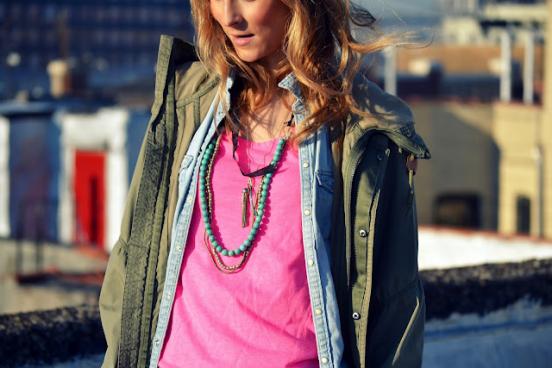 Shirt and shoes Zara
Jeans Ksubi
Suspension Dinosaur Toes
Top J. Crew
Bag vintage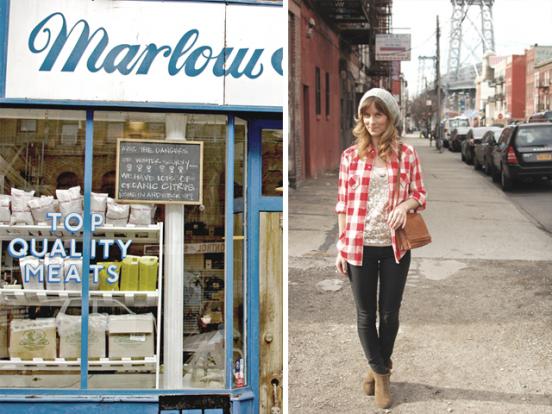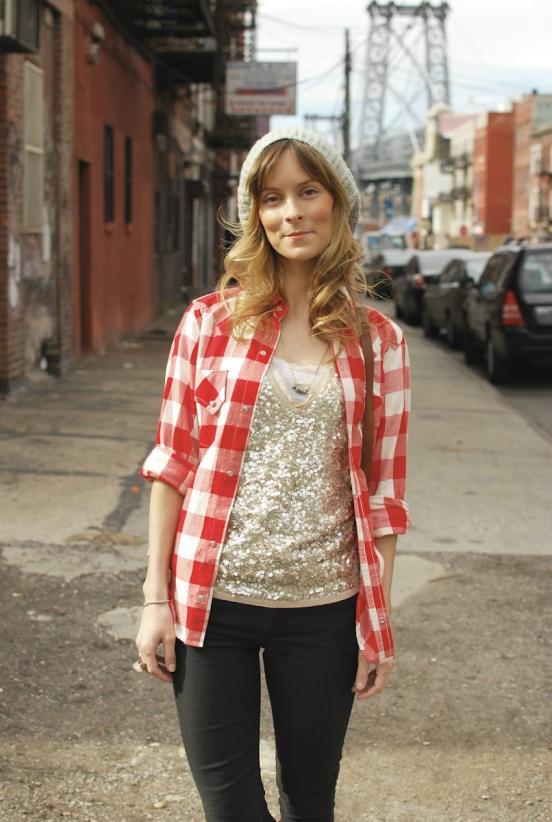 Nicolette Mason (nicolettemason.com) unusual girl. Blog at it colorful. Lots of photos of beautiful and delicious food, reports from lunches and dinners, plays, shops. She attends many fashion events. Unusual and active in all respects blogger.
Table of fur Vintage
Top Courtesy of Style369
Skirt Warehouse via ASOS
Necklace Topshop
Glasses Miu Miu
Bag Coach Classic Willis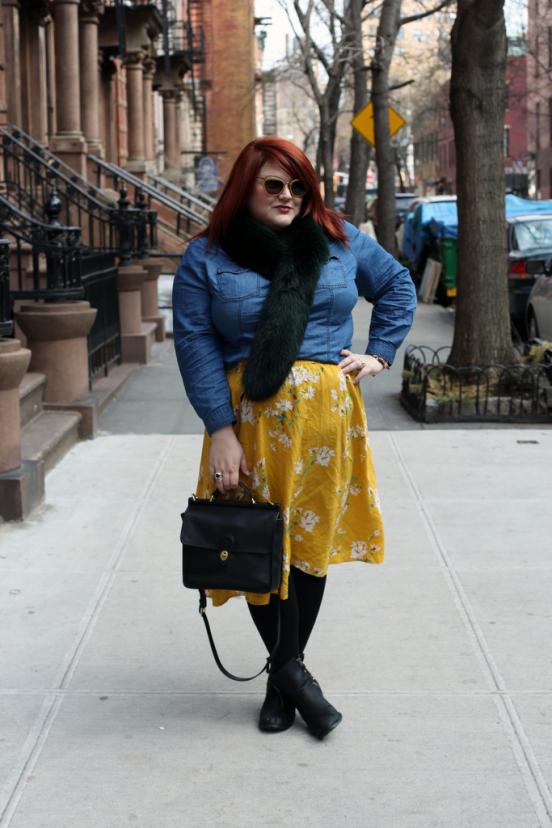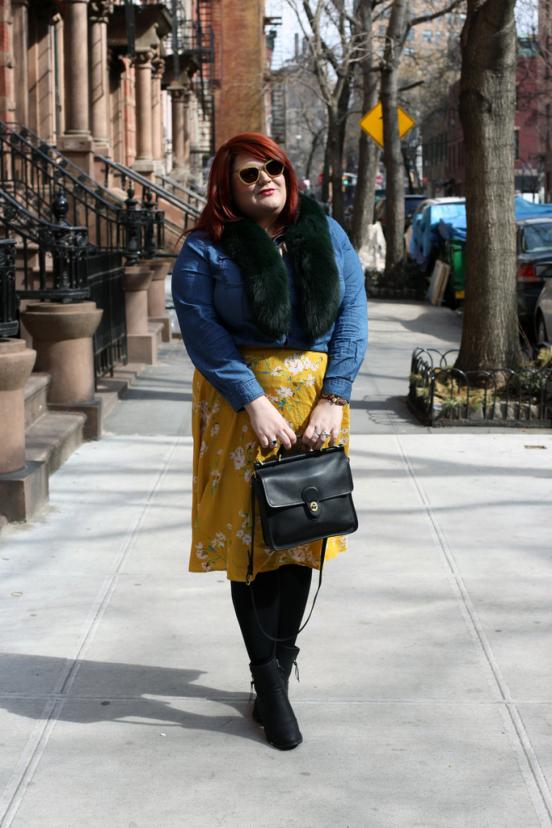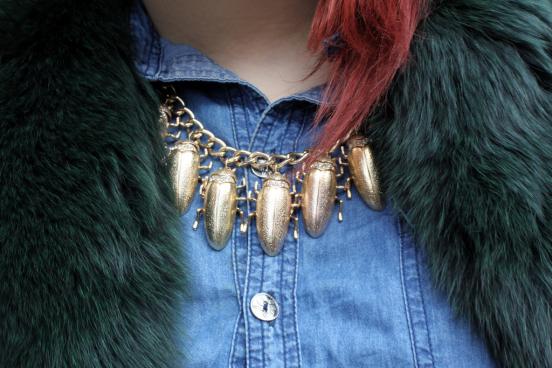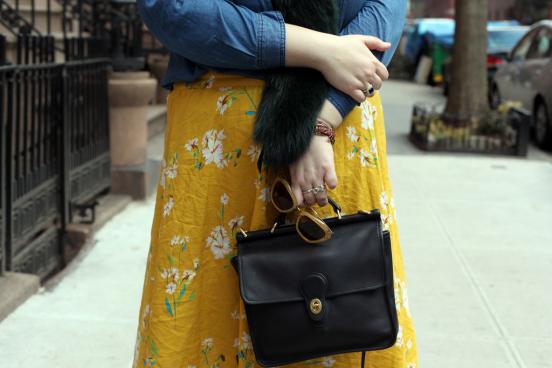 Helena (brooklynblonde.com) has Russian roots, her parents came to the US when she was a little girl. Her first look called easter egg:-)
Blazer H & M
Shoes Louboutin
Trousers H & M Pants
Shirt ASOS
Points 7FAM Sunglasses
Bracelets Kate Spade Anchor and J Crew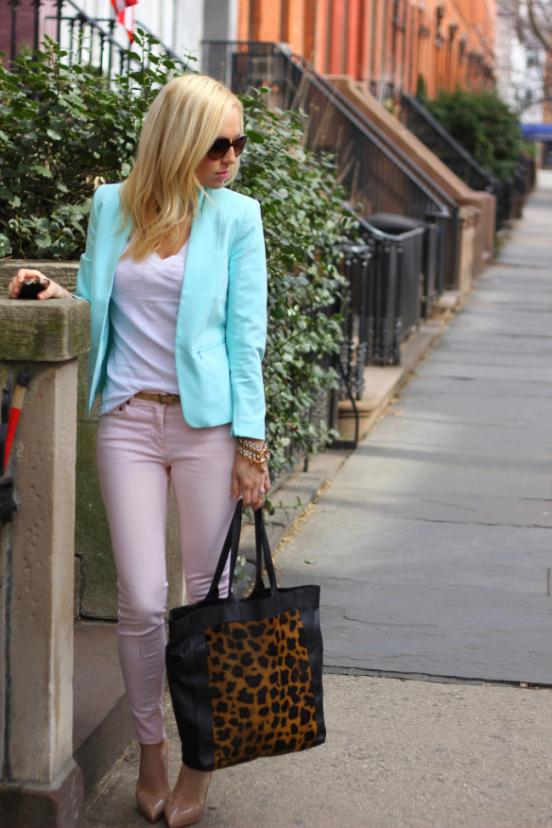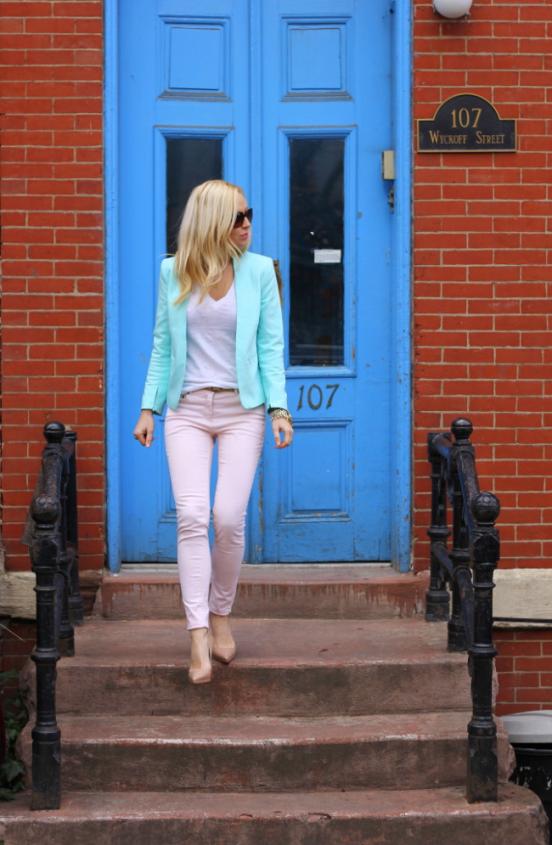 Trousers Shoemint flats
Jacket Zara
Scarf Lucky
Bag Chanel
Bracelets Hermes, Poshlocket, Lauren Elan
Ring Poshlocket
Lipstick MAC Pink Nouveau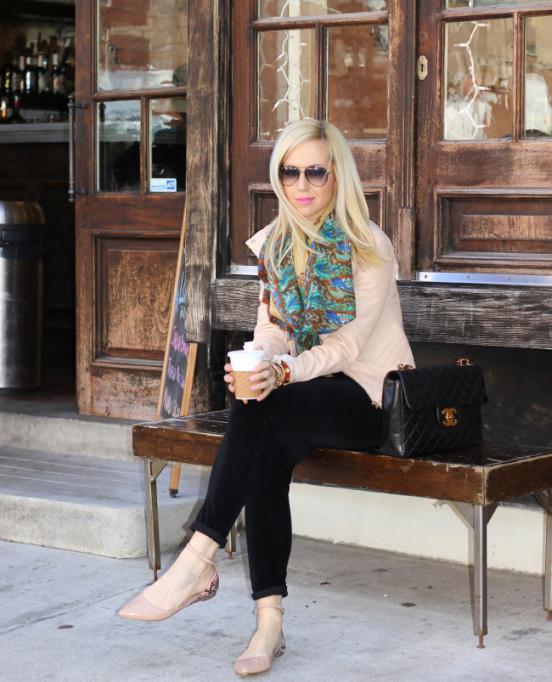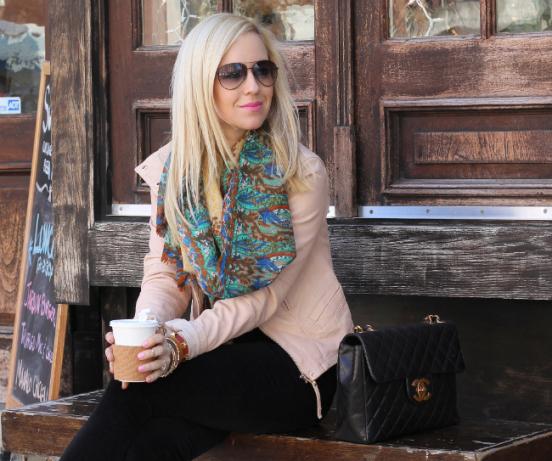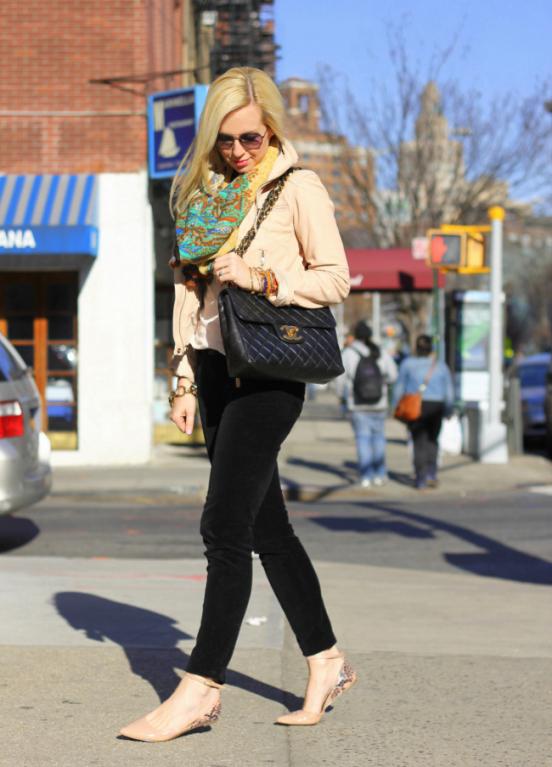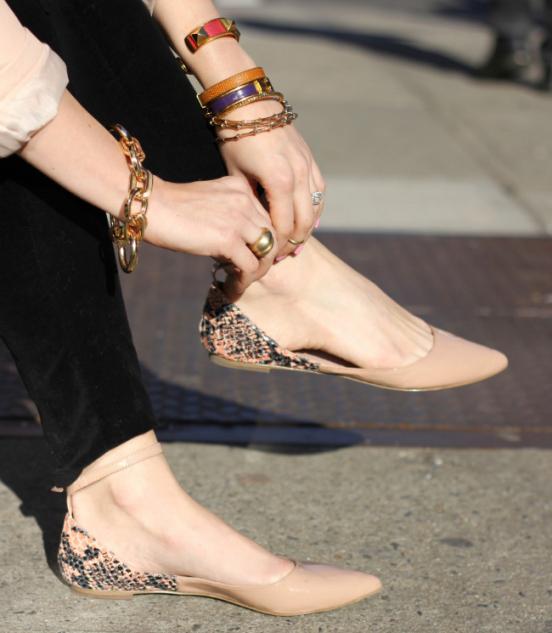 Jeans J Brand Coated
Blouse and coat Zara
Shoes Louboutin
Bag Chanel
Glasses Miss Sixty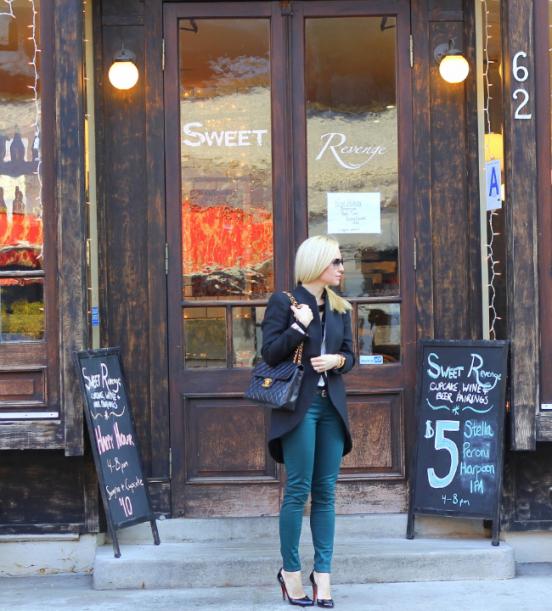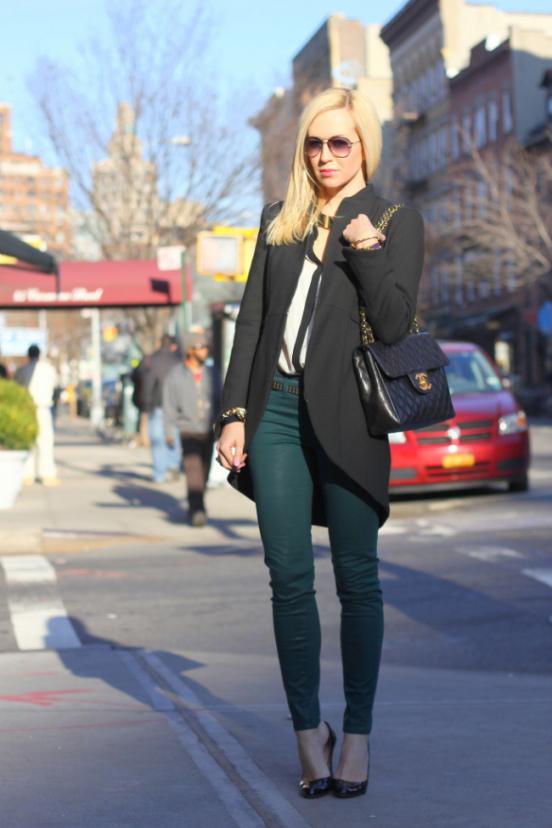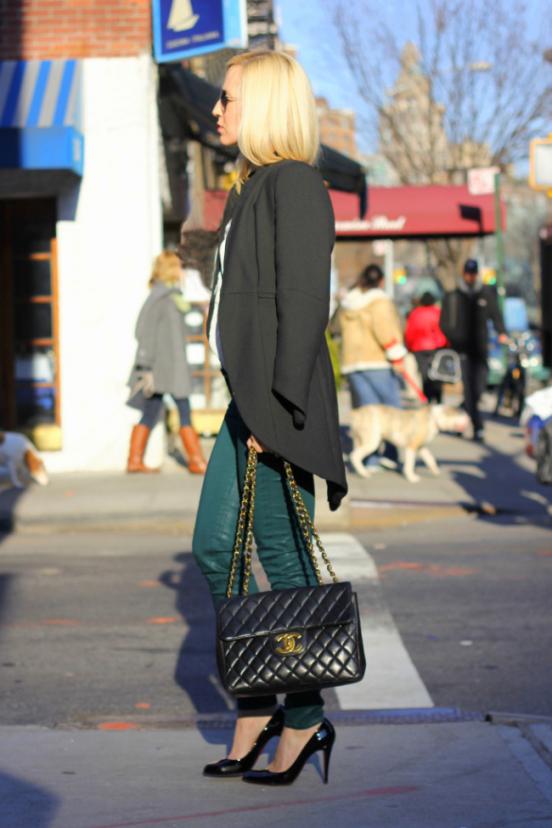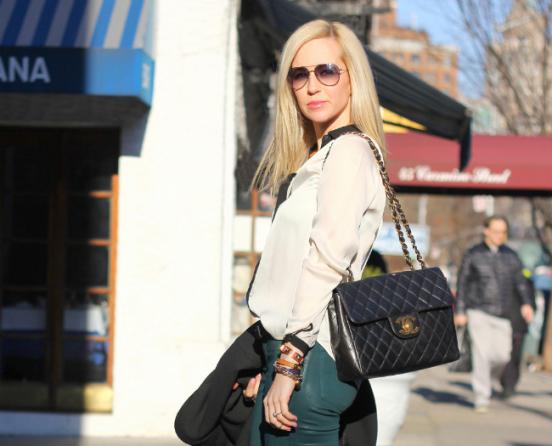 Nadia and Laritza come up and lead together a blog (weweredamsels.blogspot.com). They are completely different, probably why their blog is popular.
Nadia
Shorts meg and Astrology
Pendant Artists & Fleas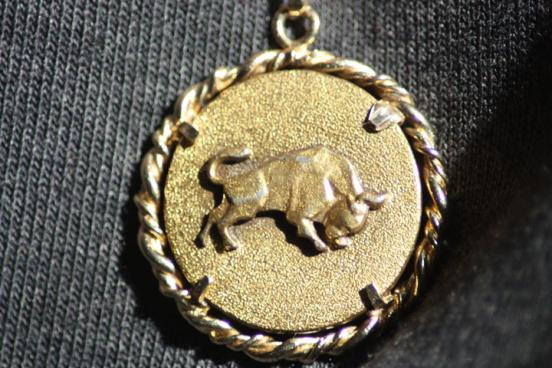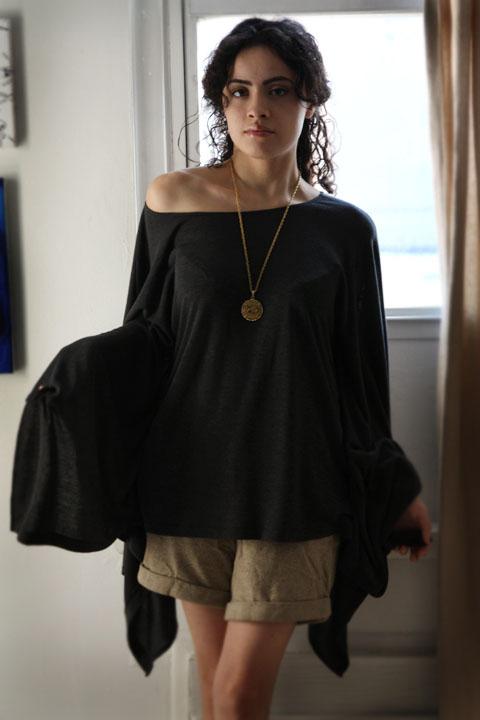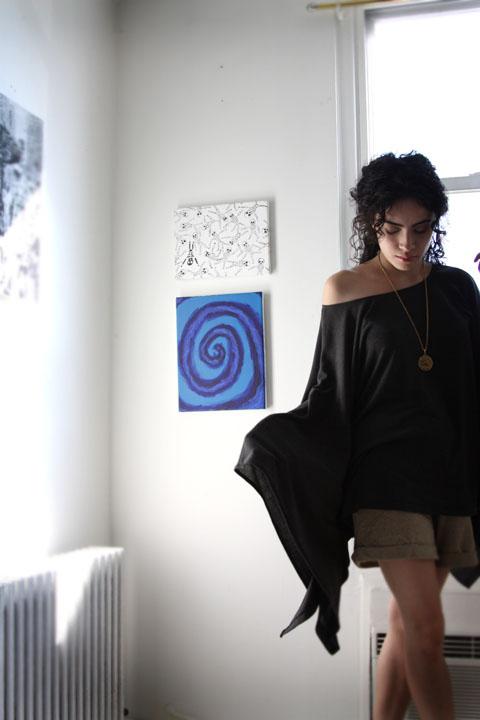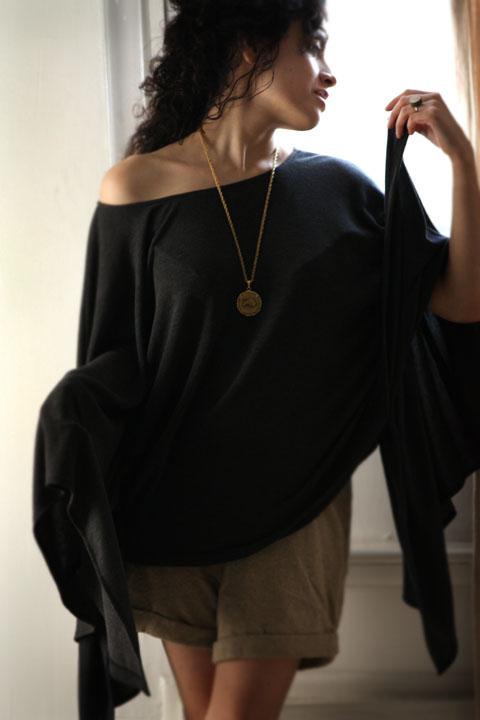 Jodhpurs and boots thrifted
Coat Vintage
Shirt and gloves thrifted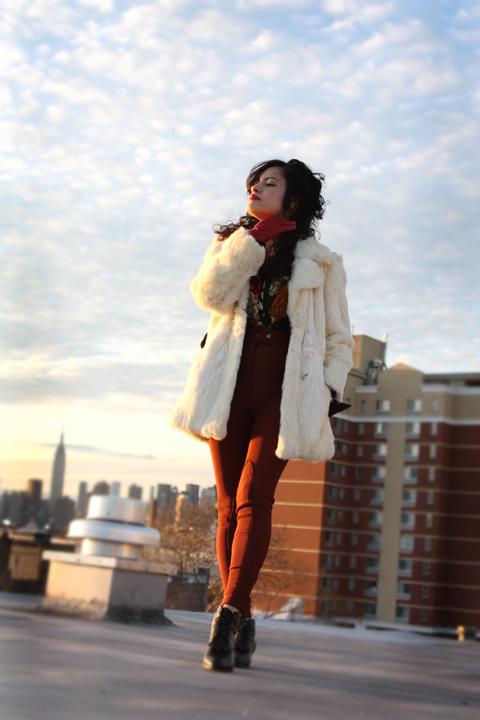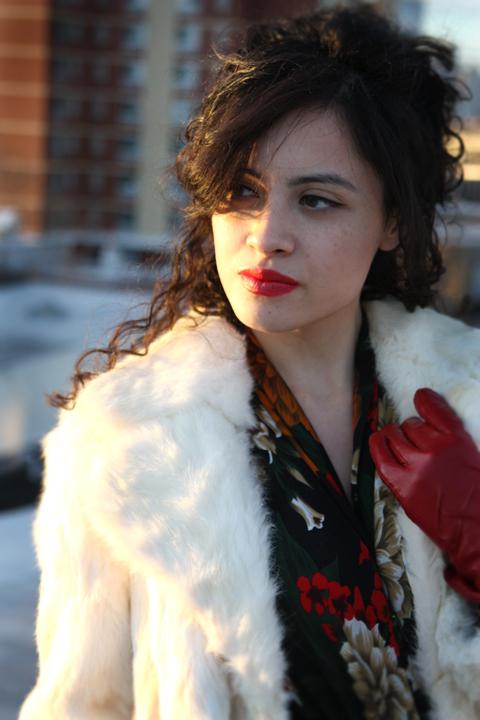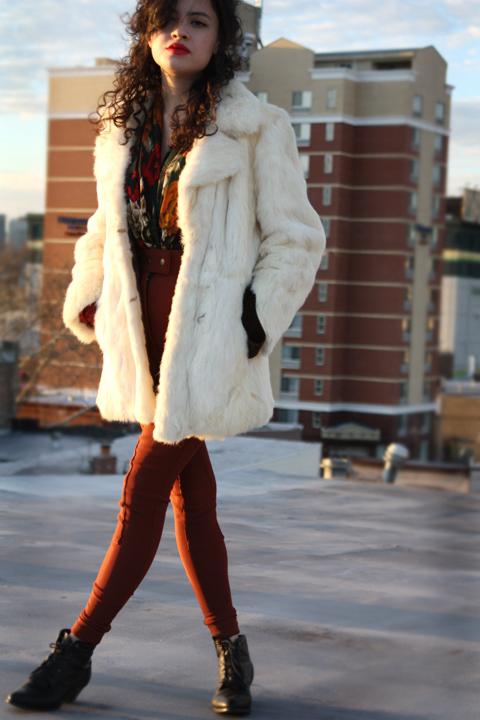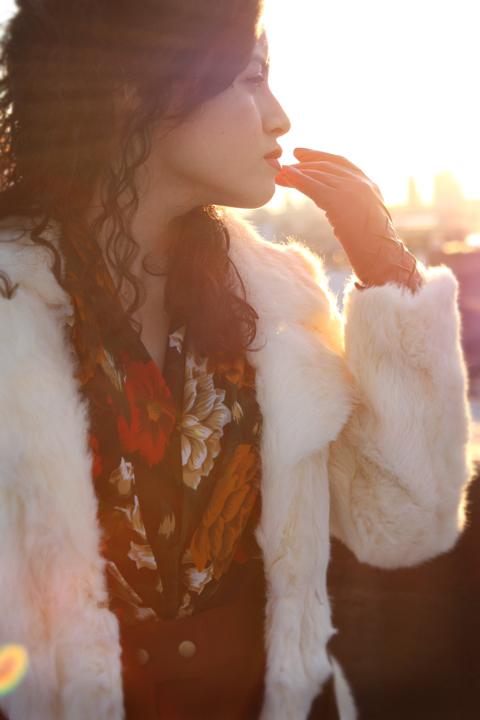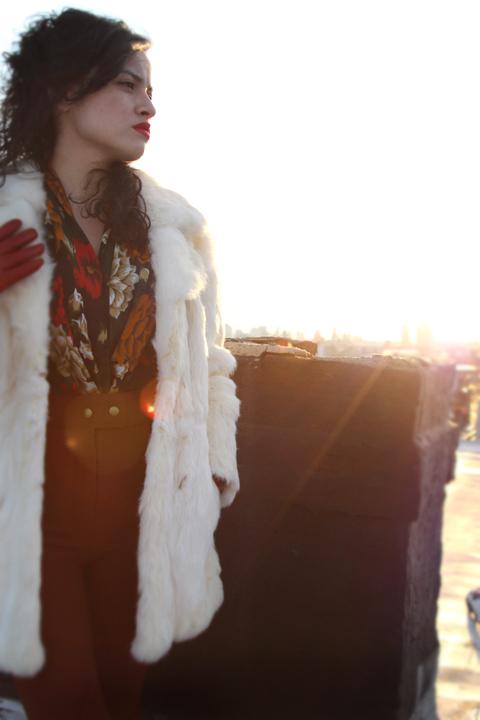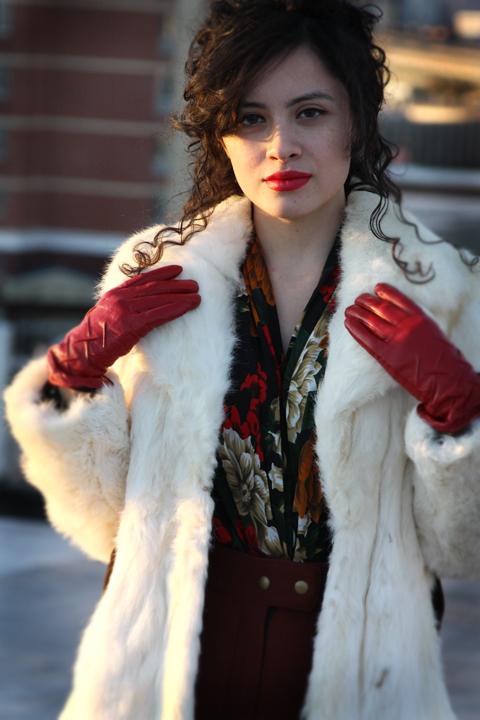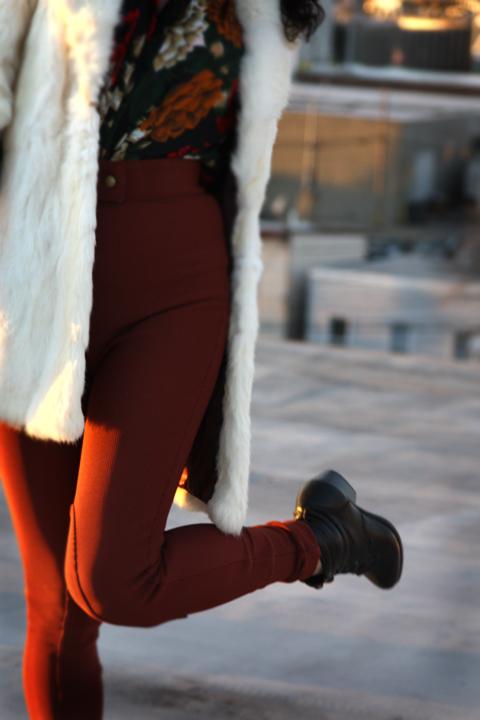 Very young Enya Mommsen (enyawaves.blogspot.com) and it is quite usual way.
Elle Ribera (opiumpoppies.tumblr.com). Living in some fantasy world. Though perhaps I did not understand.
Wreath Free People
Top American Apparel
Points thrifted
Necklace Free People
Boots romwe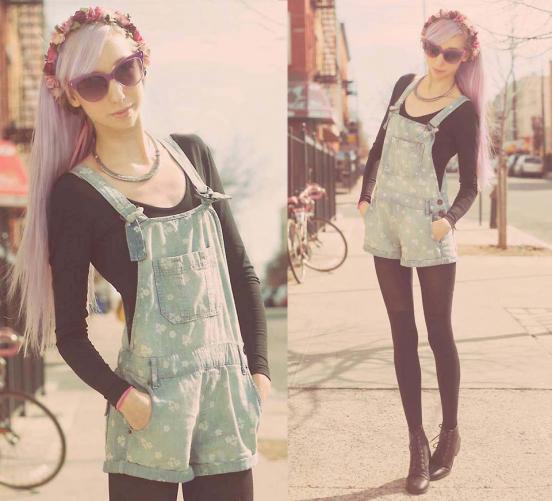 Dress vintage
Shoes romwe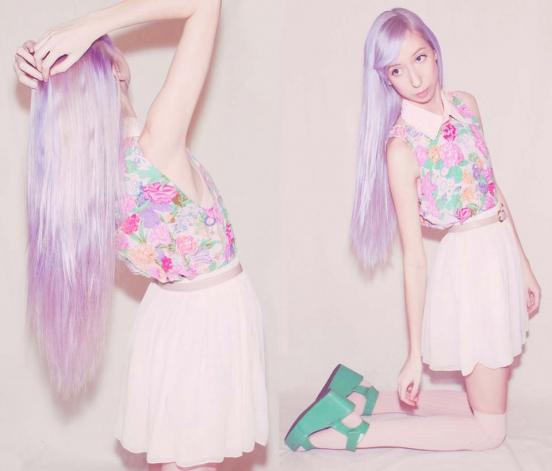 And a girl girlfriend marching in New York:-)