On the eve of Fashion Week in Paris, reporters popular gloss Vanity Fair talked with the star of the dark saga "Twilight" Kristen Stewart about the relationship with Karl Lagerfeld and his influence on the style of the young actress.
While most journalists rush to the actress with questions about her new film credits Clouds of Sils Maria, where Stewart acted in tandem with an experienced Frenchwoman Juliette Binoche, I was primarily interested in questions relating to fashion.
My relationship with fashion fold as a liability. Selecting one profession actress, you're forced to accept the rules of the game, and the yield on the red carpet - part of it. Until I met Nicolas (GHESKIO), I was absolutely indifferent to fashion: I frankly irritated heels, sneakers here is a different matter.
Kristen Stewart Chanel
Becoming the face of the fragrance Balenciaga Florabotanica, Stewart was invited Ambassador capsule thematic collection of Chanel, Métiers d'Art Paris-Dallas. At that time, and began to form friendships and a great actress Stewart Kaiser Lagerfeld.
Actress Kristen Stewart Campaign Chanel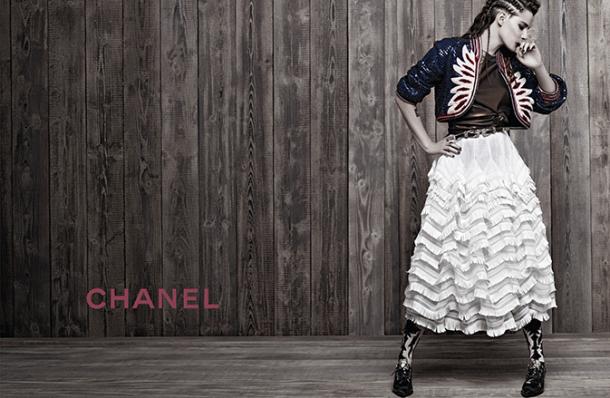 Actress Kristen Stewart Campaign Chanel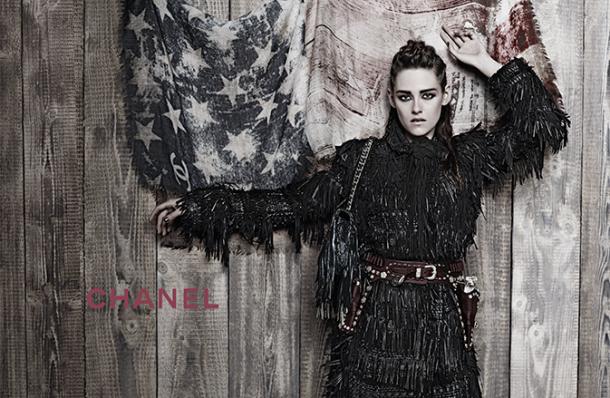 Actress Kristen Stewart Campaign Chanel
He's a great man! When you say his name, you almost see it in front of him. What impressed me most, as Carl talented and multi-faceted. He is like an inexhaustible source of information. It's just incredible. He even once said to me: "My girls you very much." It was so cute!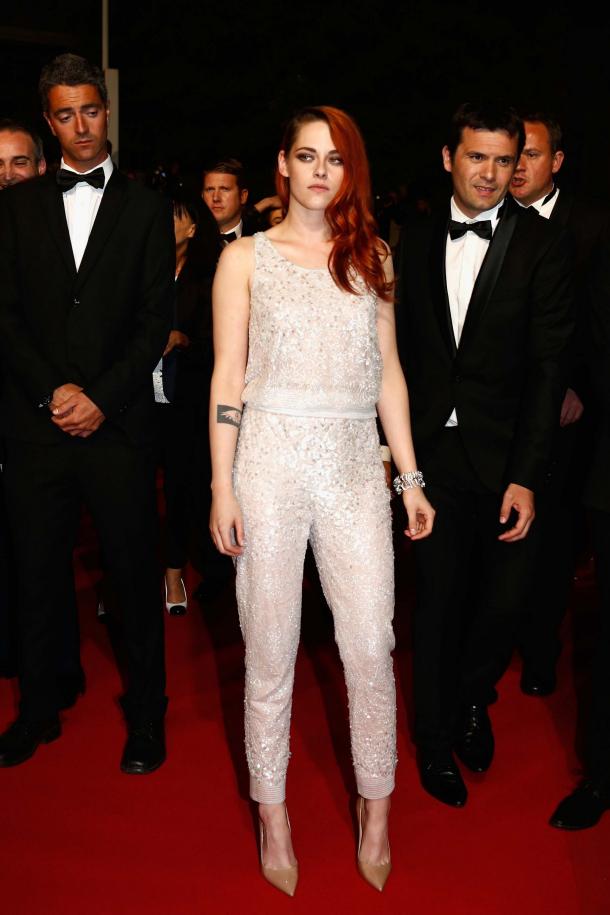 Kristen Stewart Chanel
Despite the special inner perception itself in the fashion world, Stewart entirely trust Lagerfeld in the formation of their own style.
I think due to the influence of Charles I began to look a hundred times cooler. During filming, he continued to give me advice about my gait, my facial expressions and gestures - he was so attentive to any kind of details that were very important for the final result. That what I did it, I have never myself had no idea. Now the concept of "look cool" sounded to me a whole new way.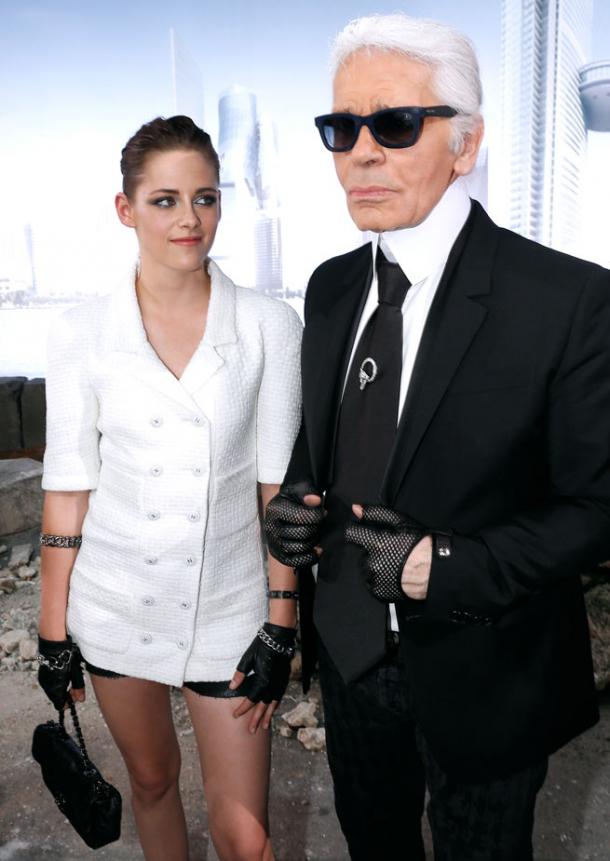 Kristen Stewart and Karl Lagerfeld at Chanel show