Kristen Stewart Hollywood stylists dislike for neglecting the main rules of glamor and constant wearing comfortable sportswear. However, this does not prevent fashionable homes to invite the actress in advertising campaigns. For Kristen's career in the fashion business started with the cooperation with the fashion house Balenciaga. Today, the actress became the face of the collection Metiers d'Art Paris-Dallas from the French fashion house Chanel.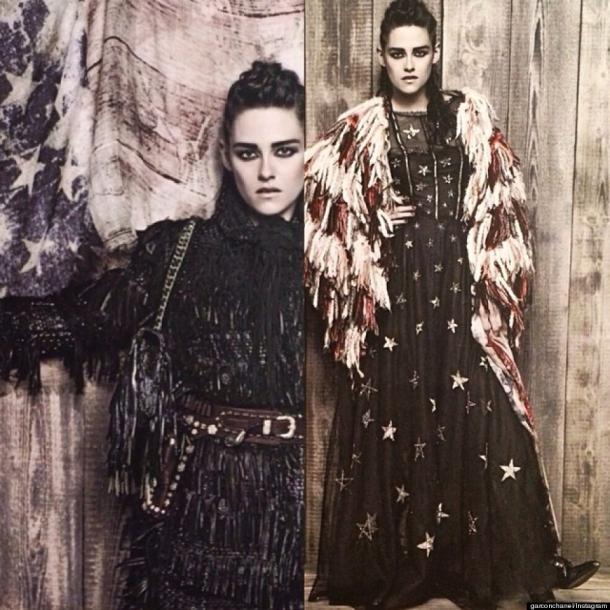 Photos artificially aged and have an interesting color scheme
Metiers d'Art Paris-Dallas - Texas is the collection, with the creation of which was inspired by Karl Lagerfeld color famous cowboy state.
The new collection by Karl Lagerfeld inspired by the Wild West motifs
But despite the abundance of fringe, leather belts with studs and t-shirts with the image of the American flag, the models from the new collection still look very, French, graceful.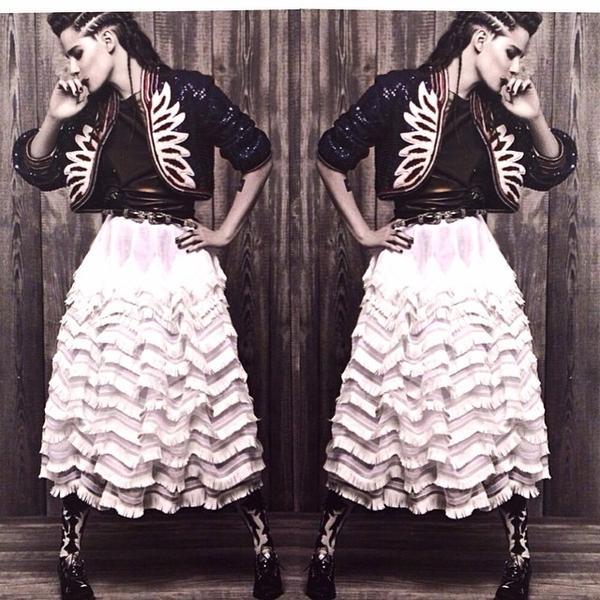 She was a vampire, but Kovboysha Kristen became the first time
By the way he was shooting Kristen Lagerfeld, thanks to him, the actress appeared in almost aggressive, but, nevertheless, feminine image.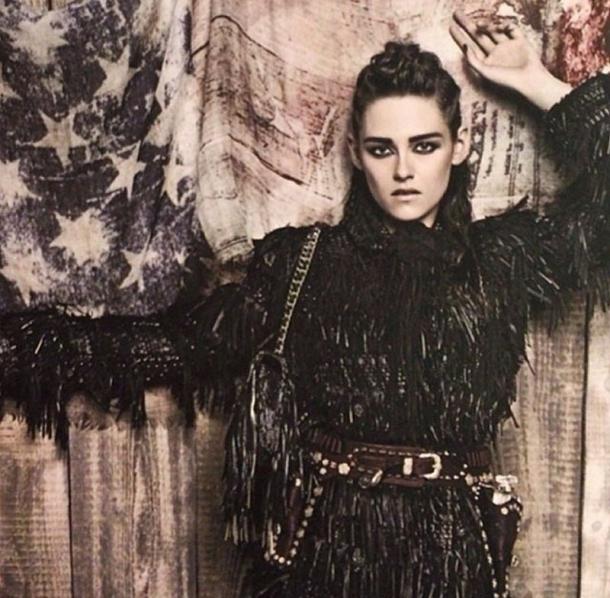 The actress starred Karl Lagerfeld personally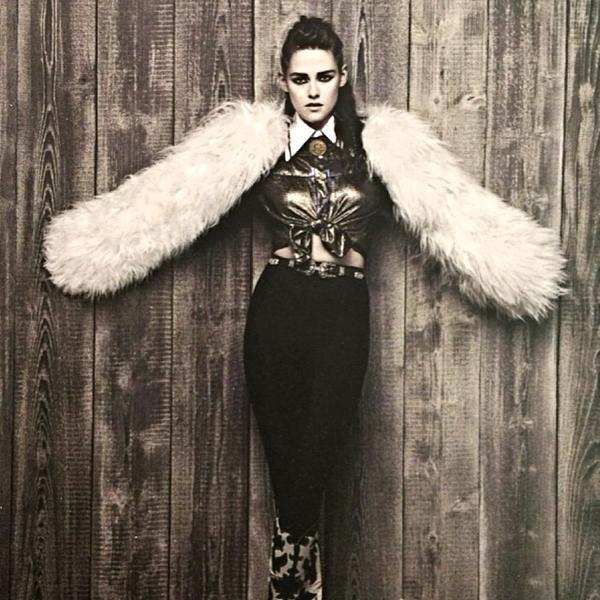 Kristen Stewart for Chanel