Actress Kristen Stewart took part in filming for the September issue of Elle US. Pictures of the actress in the Fields Market store in West Hills, California. Apparently, the supermarket was chosen for the scenery is not accidental, because it took place in a grocery store display Chanel, whose face is Stewart. For photoset were also chosen outfits and accessories by Chanel. Author pictures - photographer Michael Thompson.
In an interview with the actress talked about her career, the movie "Twilight" and why not smiling paparazzi.
On the development of career:
"There has never been such a moment, that I sat down and thought about how I should proceed. As soon as you start to think about his career, as a certain path, or missing something for momentum and will never do anything for myself. Then you really actually purposefully work for the public. You make yourself a candy ».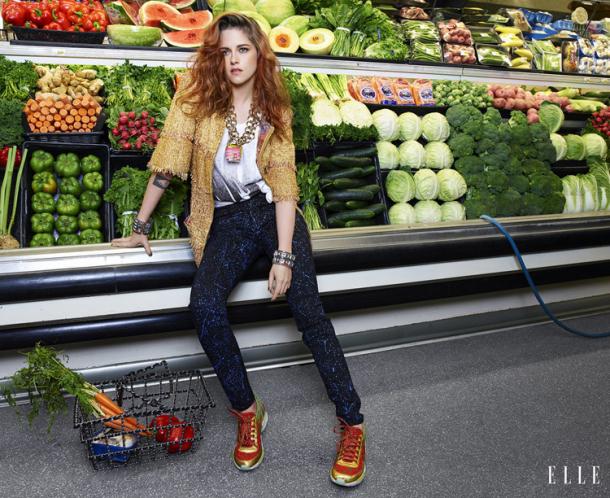 Kristen Stewart in the magazine Elle US
On the impossibility to please everybody:
"It seems to me that if I'm going to smile at the paparazzi, not that I've done it before, I misunderstood. Fans suspect that I'm going to sell something. I can not smile all the time »
Kristen Stewart in the magazine Elle US
For information on when she realized that "Twilight" will be a sensation:
"On the day when the film came out, in the New York Post, if I am not mistaken, there was a picture of me. On it, I was sitting on his porch and smoked with my ex-boyfriend and dog. That's when I thought that I need to be careful ».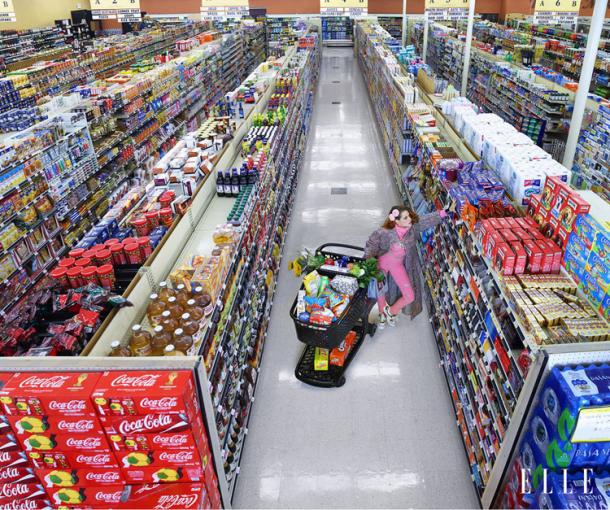 Kristen Stewart in the magazine Elle US