I already wrote about the international list of the most stylish people in 2012, which is considered one of the oldest in the world of fashion, and today I offer you an alternative view - from the American Vogue. Rating glossy giant has fewer items than the above-mentioned international list, but this can not call it a less authoritative. It's Vogue, there are other arguments are not necessary.
Rating 2012 can not be called a very unexpected, but a few surprises, he still gave us. Personally, I can not say that completely agree with all the positions of the list, but these differences are not critical, because I believe that all participants deservedly got on the page special edition of Vogue Best Dresses (although some positions I would still change the place).

10th place - Dree Hemingway
Model and aspiring actress. Dre has long been known for its wonderful sense of style and good taste, but not only that sets it apart from the crowd. Great-granddaughter of the great Ernest Hemingway equally able to wear haute couture clothes and democratic brands as well as to mix it all in his unusual way. In addition, Dre tries to look stylish, not only on the red carpet (where most celebrities pick clothes stylists), but also in everyday life. By the way, during the shooting for magazines Dri often performs the duties of a stylist and she creates images for photoset.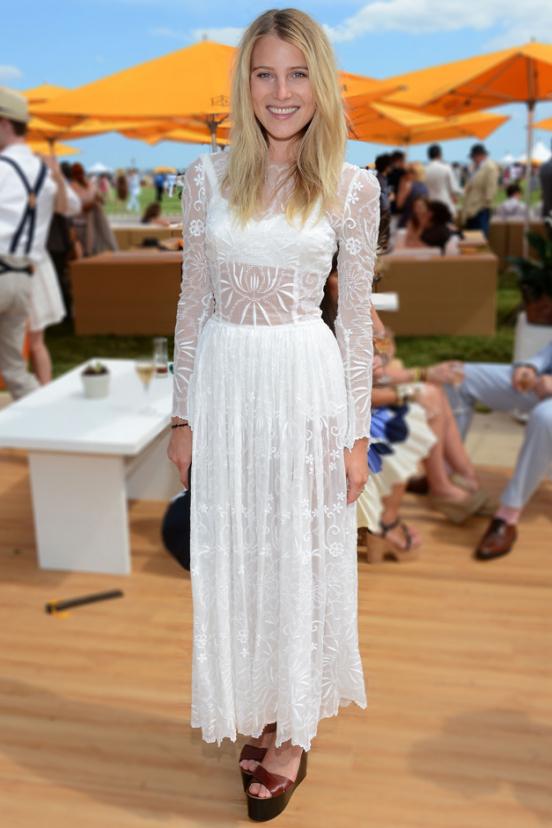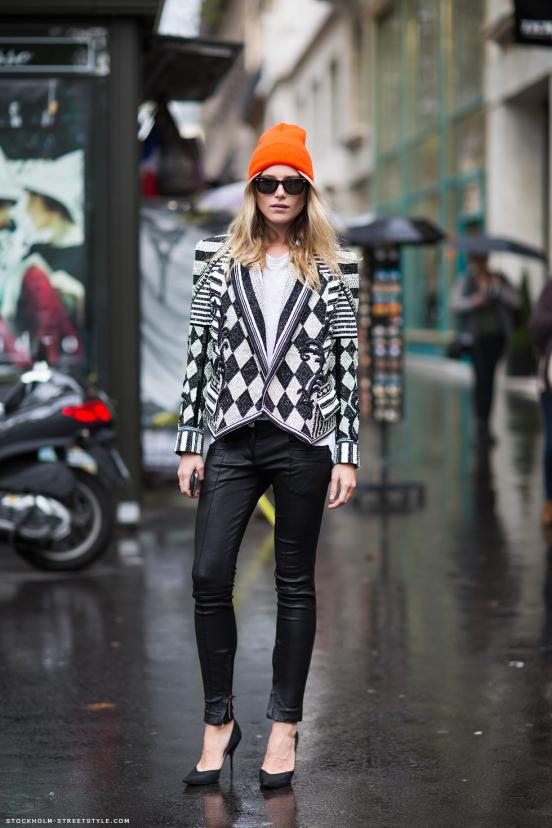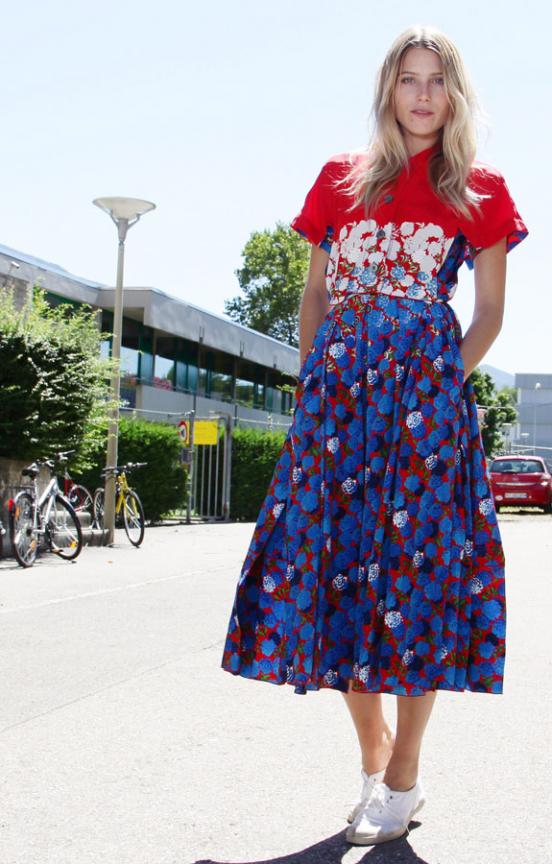 I am very impressed with Dri style. I do not particularly like the perfect licked images, rather the opposite - I think that in onions should be some kind of negligence, elusiveness, movement, then it turns solid, interesting and memorable. At least, this applies to everyday outfits, because on the red carpet (especially very inspirational events) are quite different rules.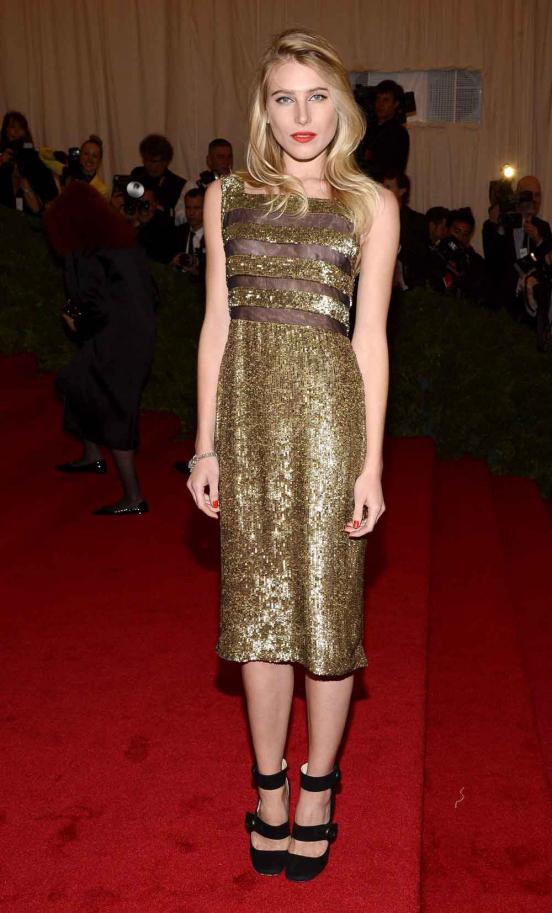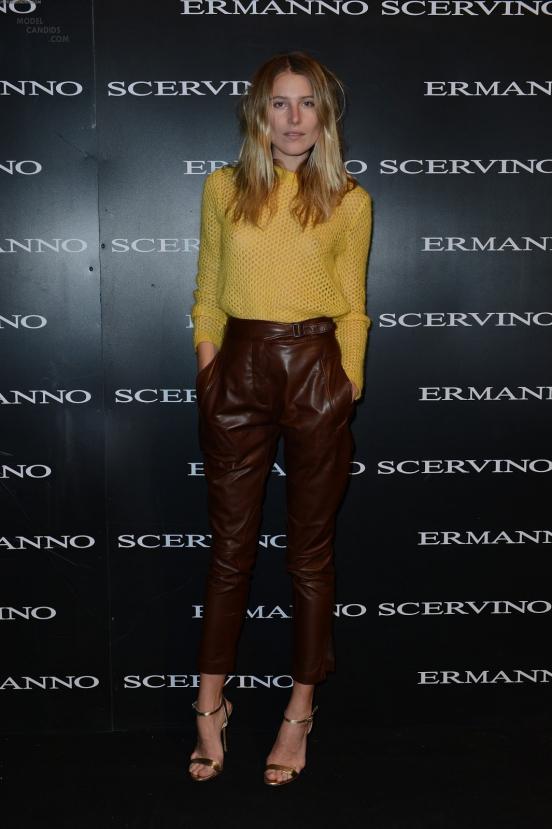 9th place - Kimberly Chandler
Wife of a basketball player, "the New York Knicks' Tyson Chandler. I see this lady for the first time, but this is not surprising, since it is difficult to name a world celebrity. At first glance, I can say that the style in Kimberley is, in fact style - it's not necessarily a nice outfit, it is a common thought-out, coherent way, some set of characteristics that can be seen from the dress in costume. As an example, the style of Sarah Jessica Parker. But back to the Kimberley. In her images can be seen that she is crazy about overalls, textural fabrics, as well as from the mixing of these same textures in one outfit. Stylish? Very.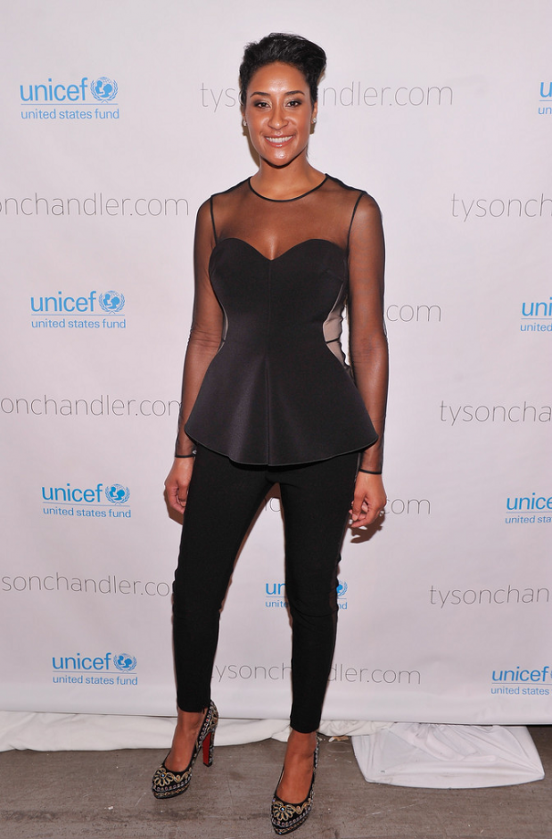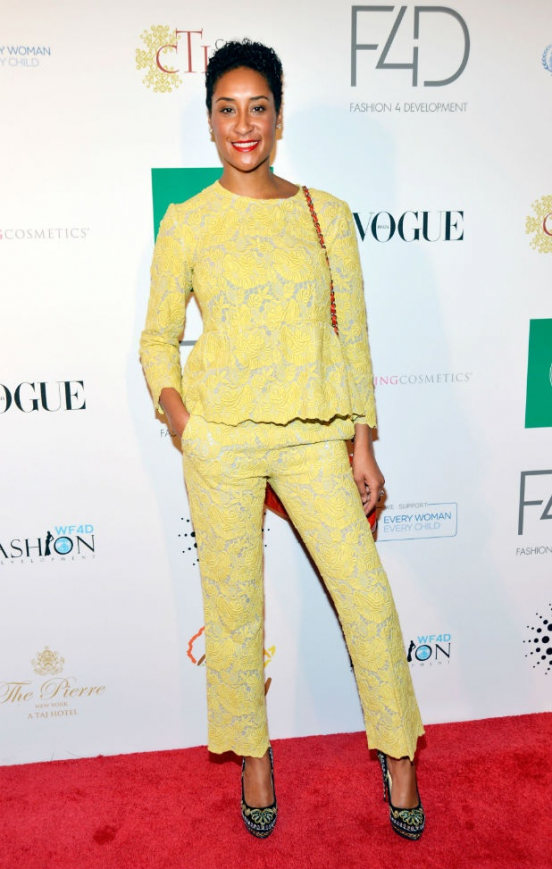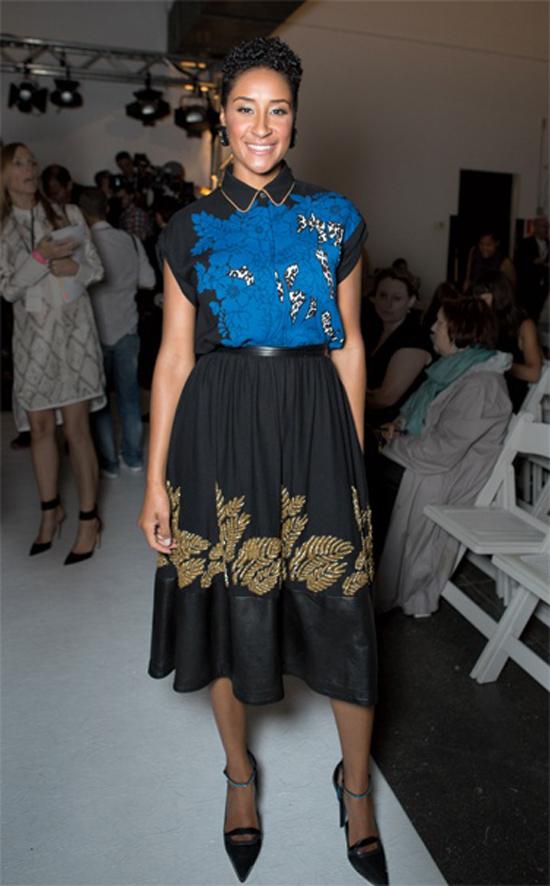 Kimberly and her husband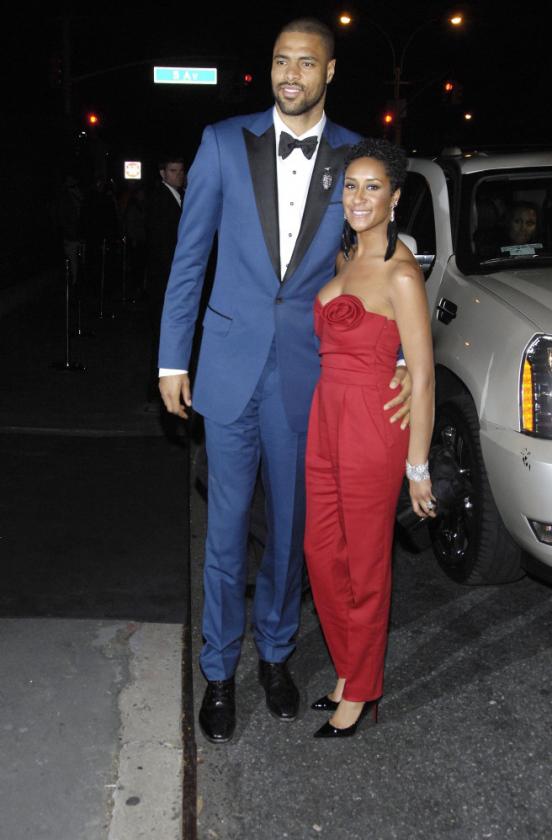 8 place - Lily Kwong
24-year-old American model on Vogue US received the title of it-girl, so no wonder that her name appeared on the list of the most stylish. Moreover, that is for what. Style Lily make accessories that it complements very simple, uncluttered clothes. Such a method of creating an image can not be called simple, because the right accessories can not everyone (in this we constantly we see when we look to the red carpet reviews). Here are some very interesting outfits Lily, a highlight of which were wonderful accessories.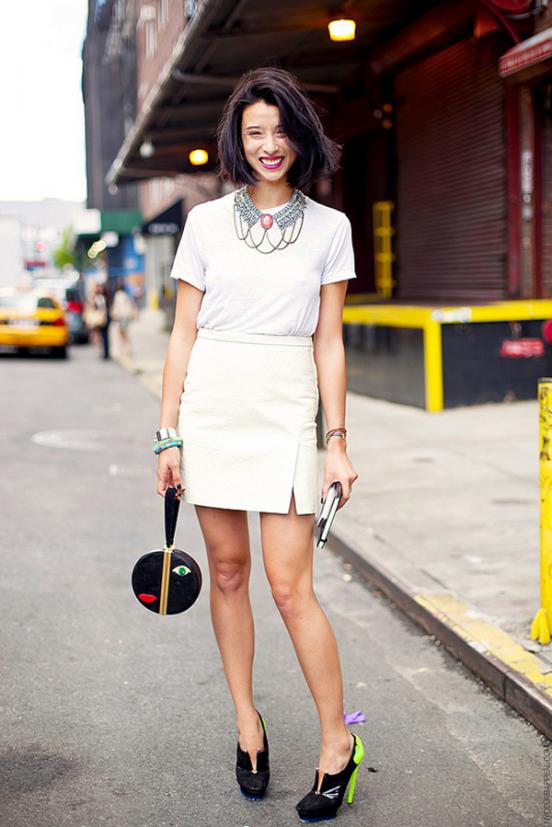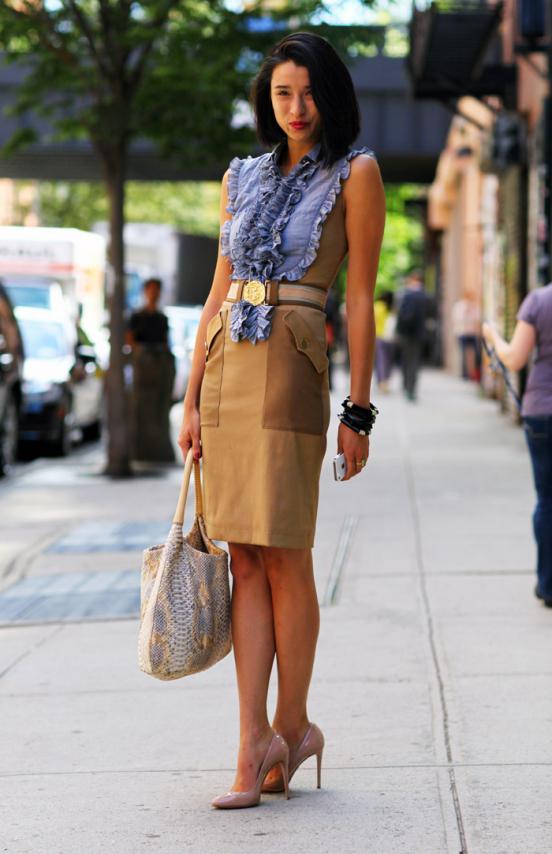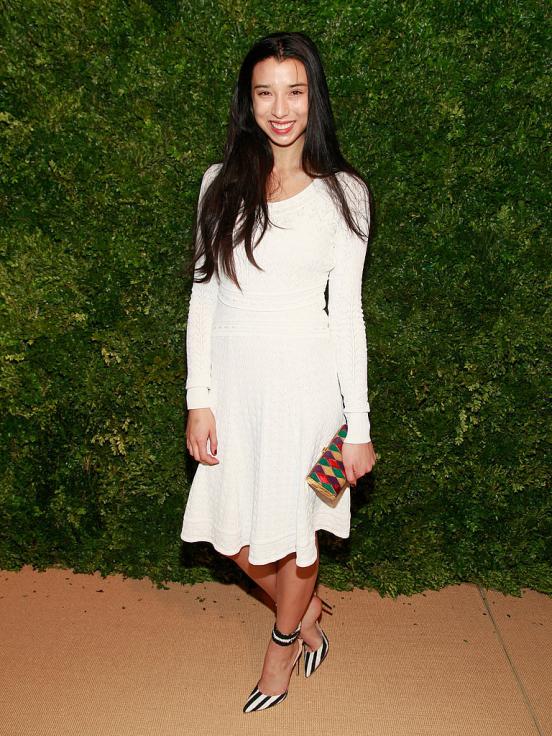 And here are a couple of these, which are based the ability to combine seemingly inappropriate things to each other: summer suit in conjunction with a fur coat ...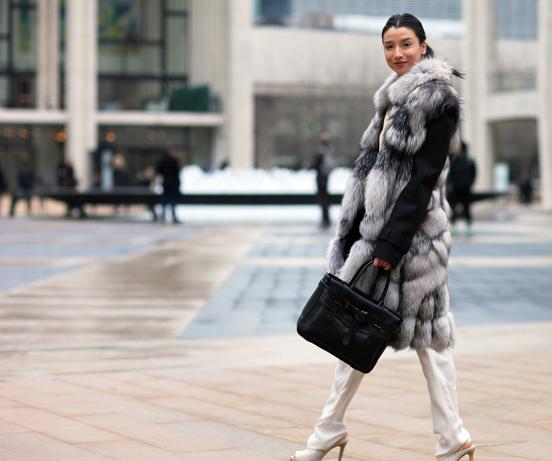 ... Crystal embroidered vest that would have gone completely over the top clothes, complete with woolen jacket and leather pants.
7th place - Kristen Stewart
First of all, give my personal opinion, yes, I like the style of Kristen Stewart Kristen herself. I do not see this girl is nothing terrible, and I believe it, if not supertalantlivoy actress is certainly no worse than many other actresses in her "weight class". Now thoughts on the topic. Last year was a landmark for Kristen in terms of style. Never before have we seen so many of her good image on the red carpet. Of course, in this first of all the merit of her stylists (which she apparently changed), but also the Chris became more relaxed and feel confident in the podium ensembles and evening dresses. That there is only one way out of her in a scarlet Reem Acra at the Cannes Film Festival in May this year.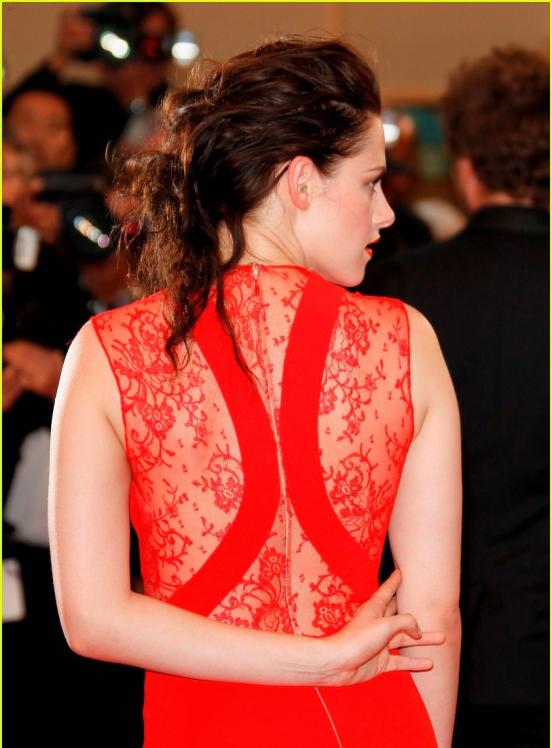 Of course, in the ranking of Vogue Kristen provide numerous premieres with her participation, because it is on the presentation of "Twilight," "Snow White and the Huntsman", "On the Road" she showed us the most vivid and beautiful evening gowns, but it is the fate of most of the actresses in the including the rating. The more premieres and fashion outlets, the higher the probability of being "the most stylish».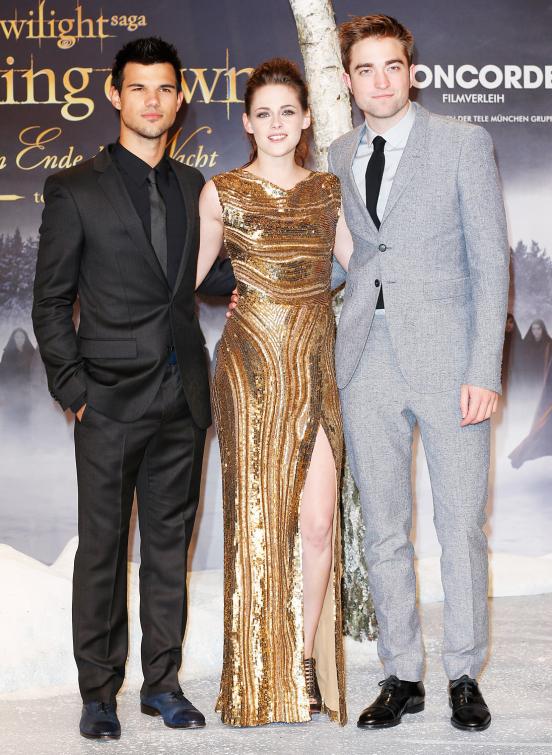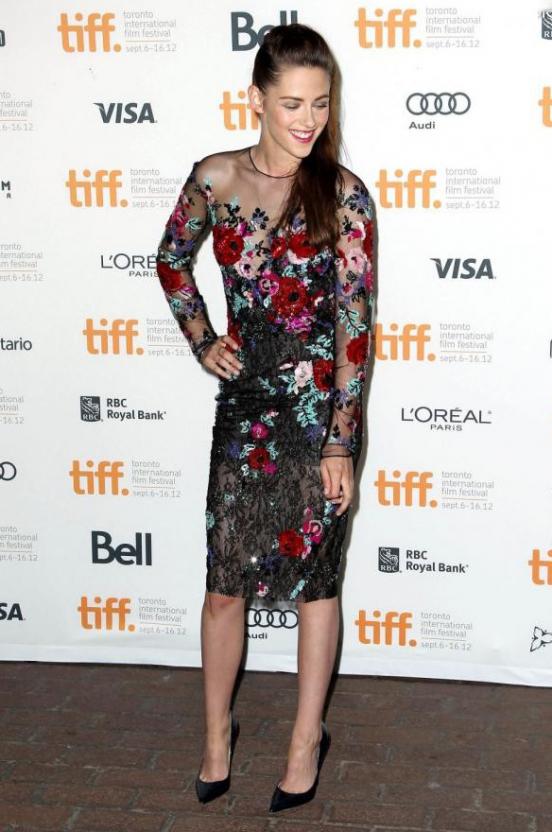 Somewhat more relaxed bows with official events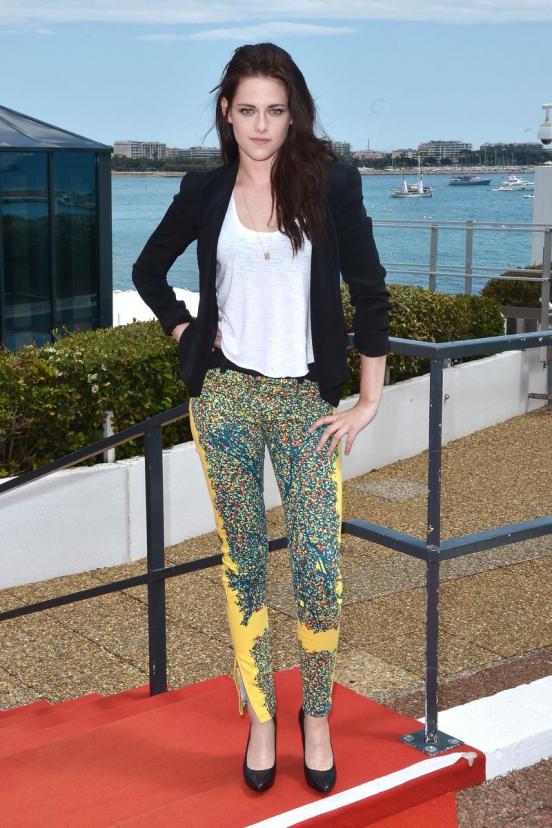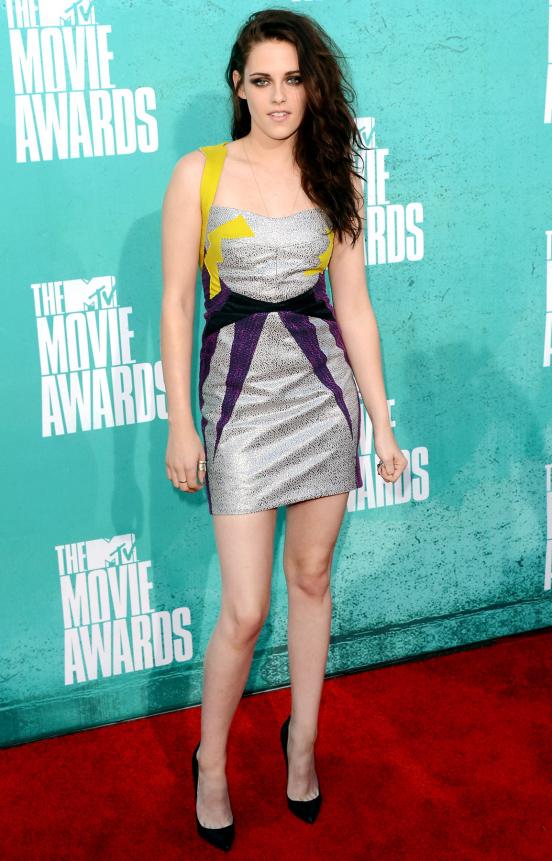 The only pity is that the style of Kristen can not be called great in everyday life. He, of course, it has (its everyday bows are always designed in the same style), but it lacks the gloss and grooming. Despite this, I believe that the sneakers, jeans, T-shirts and leather jackets - quite normal clothes for the young person of 22 years.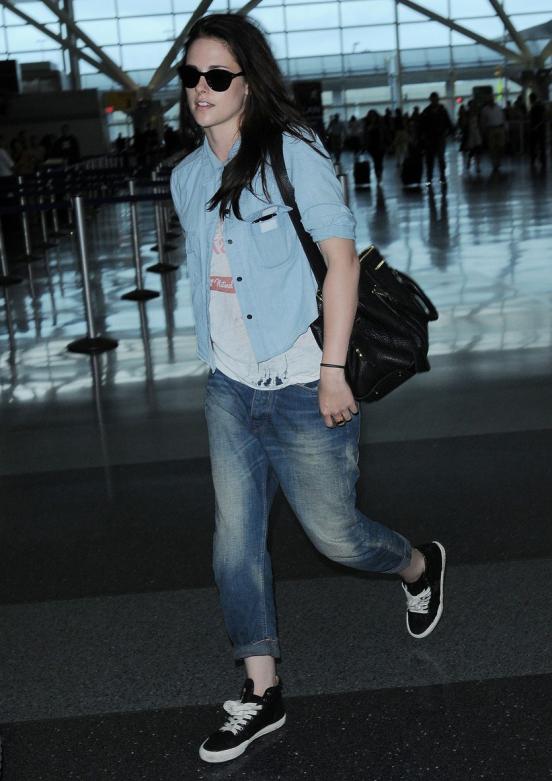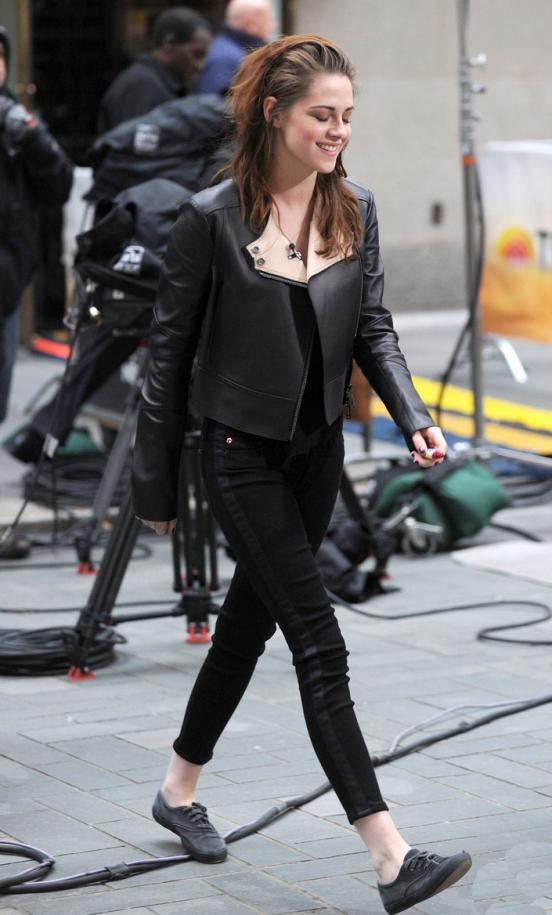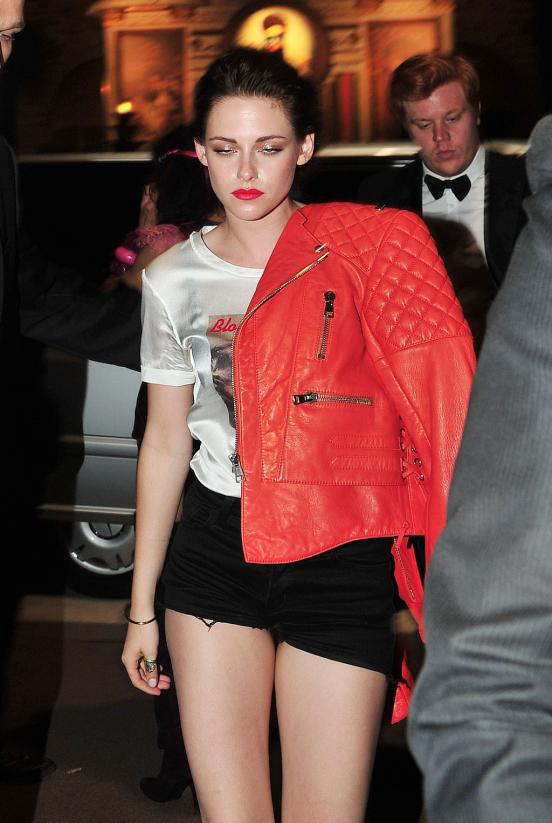 6th place - Solange Knowles
I confess that I never considered Solange as a style icon, until I saw a crowd all the photos of her images are selected for this post. Her style is great! Very interesting prints, beautiful color, original styles and finishes, the selection of accessories and make-up - all at altitude. I'm not going to rant on, because it is better to see once ...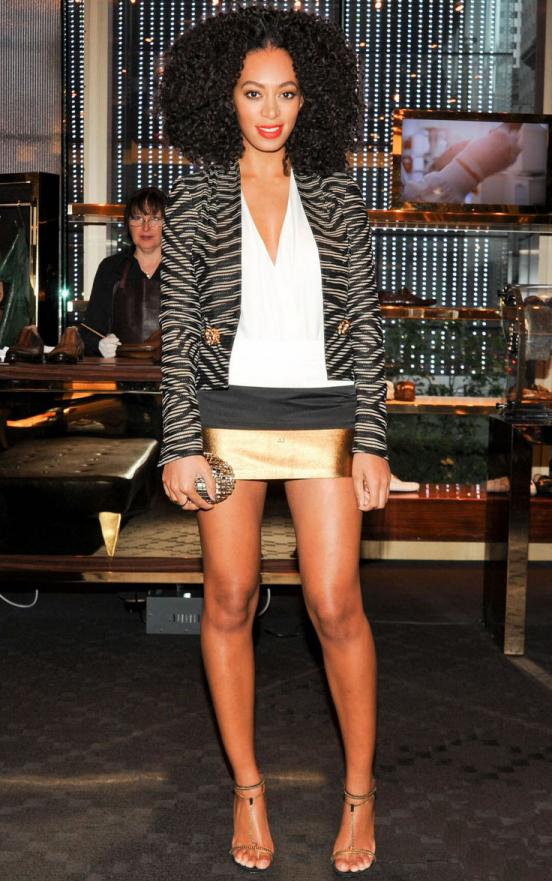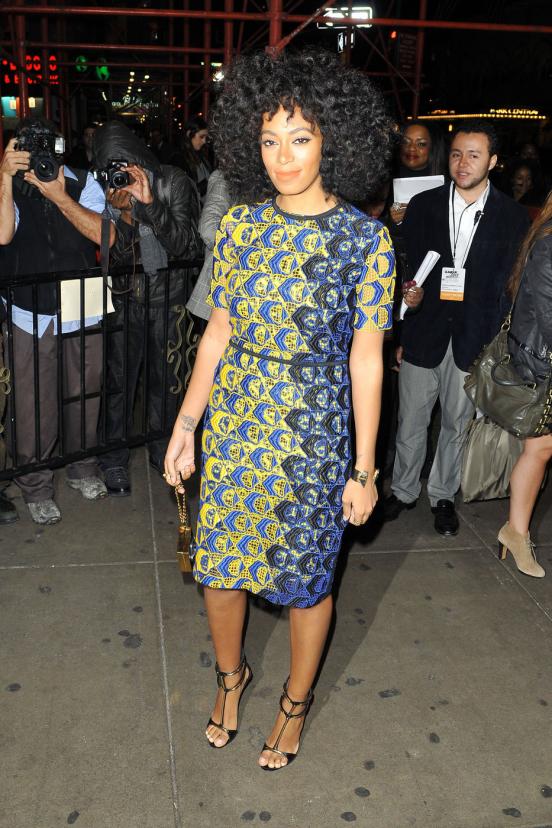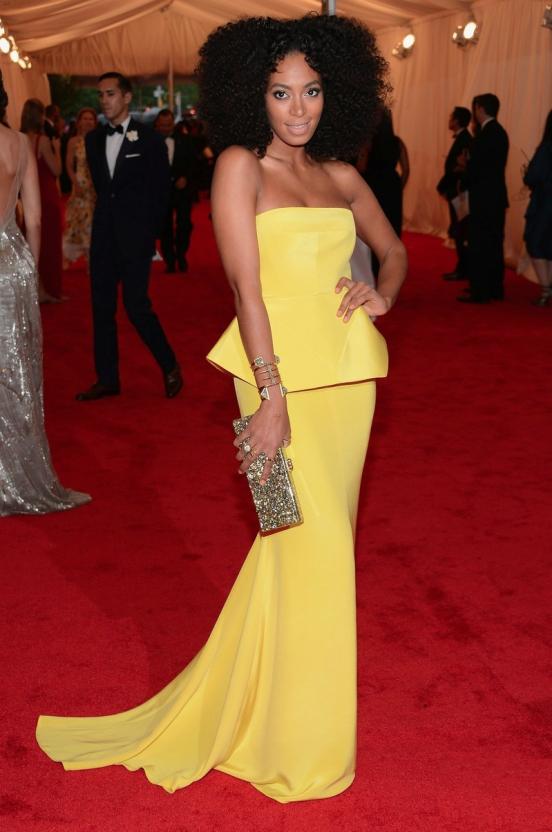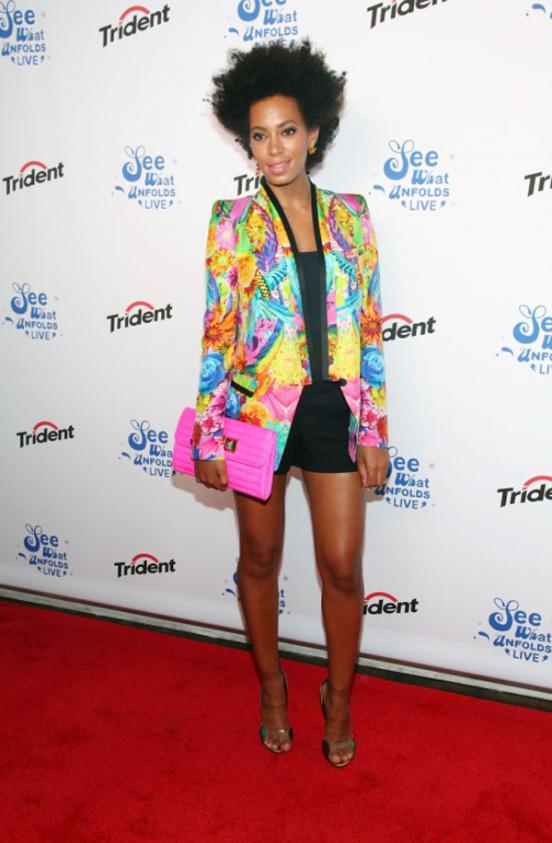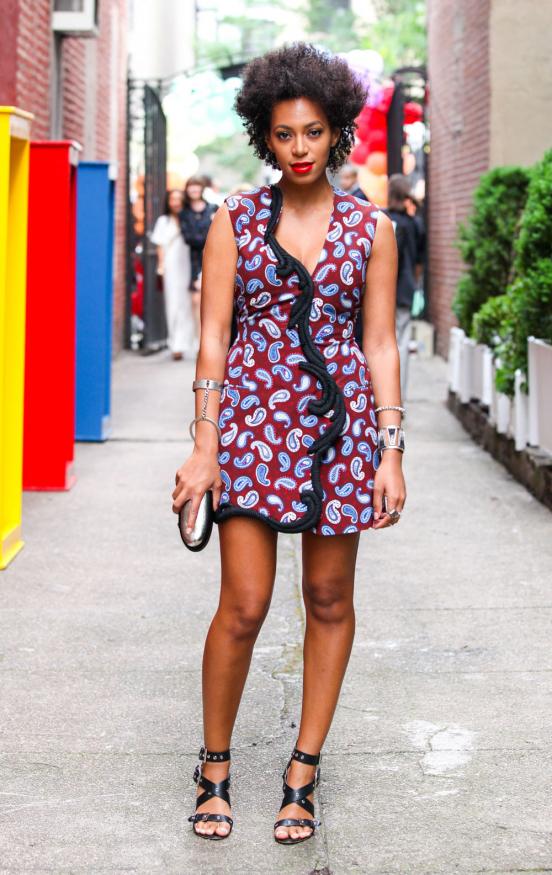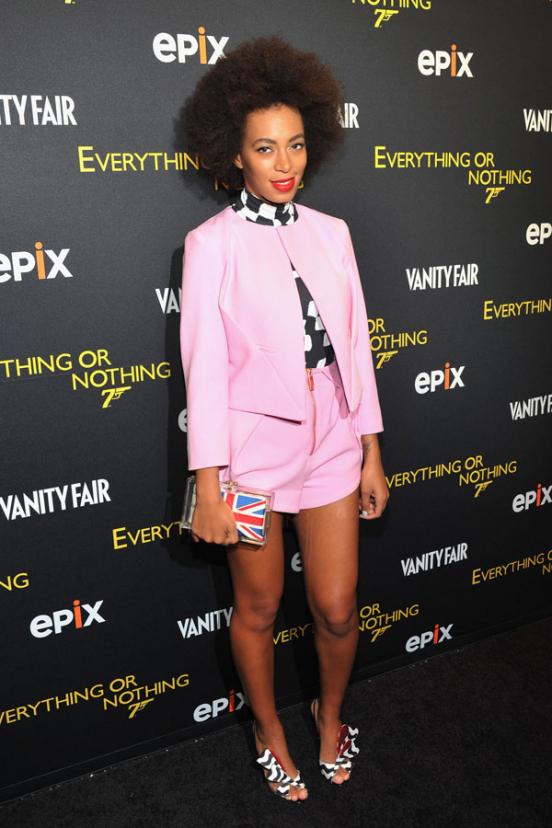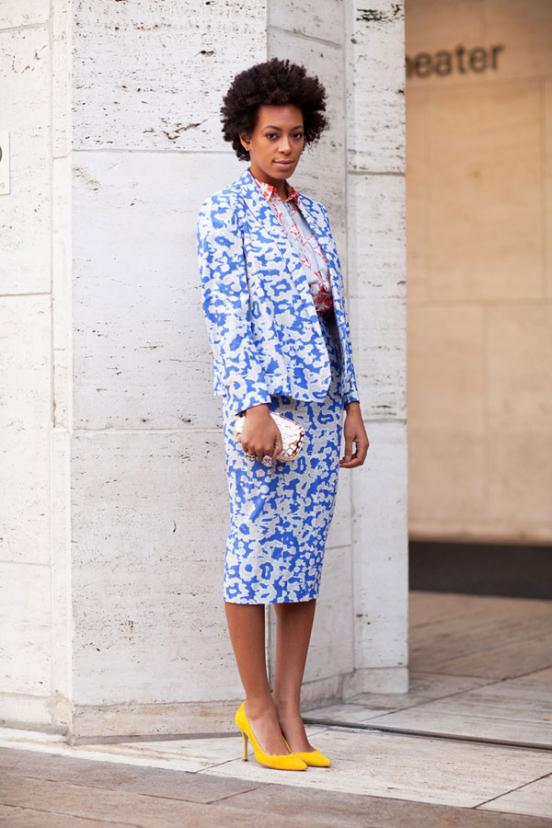 A month ago, Solange appeared on the red carpet with slicked hair. It was very fresh and unusual, but it is very similar to Beyonce.
5th place - Lauren Santo Domingo
The only participant rated Vogue, which also appeared in the above list, the international (though there Loren in the company of her husband Andreas). To begin with, that this woman fashion editor of American Vogue, so maybe she and made his name in this rating. Joke! Her style is worthy of all praise, because it is interesting, although I would have moved Lauren a few notches below.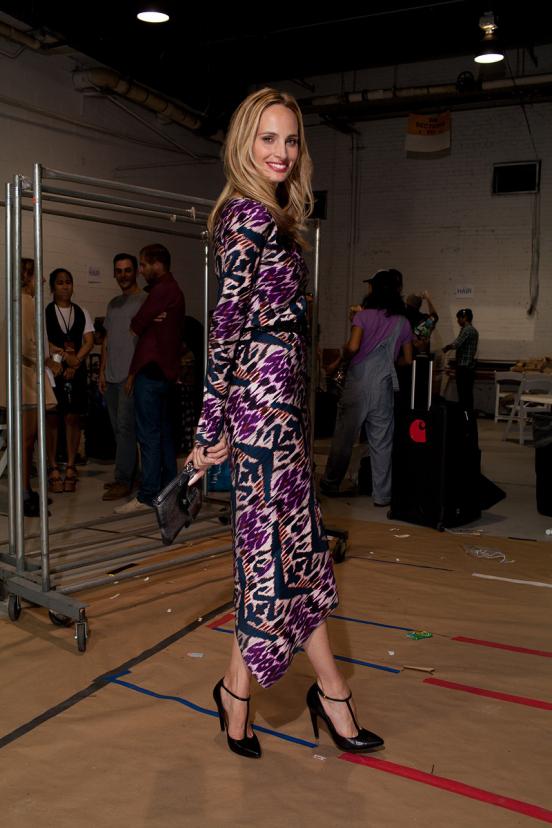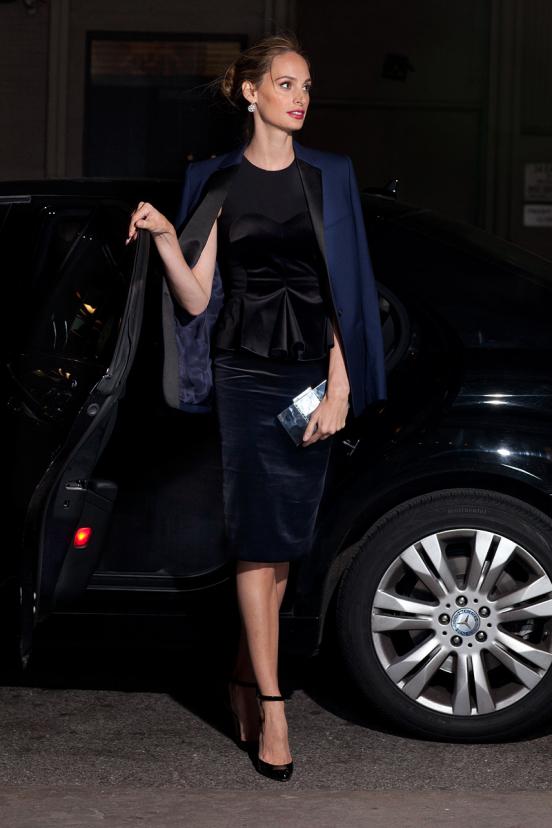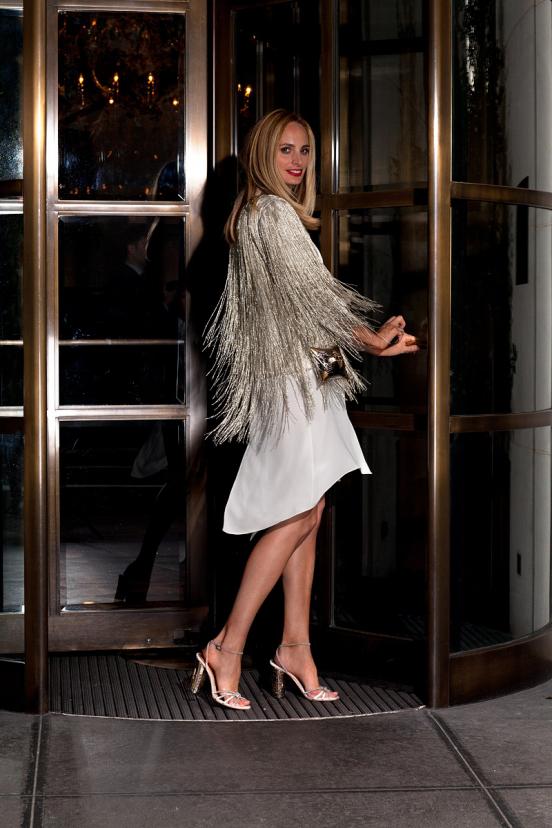 Unlike other participating rankings, which win our attention and admiration of evening gowns, in the case of Lauren me more impressed with her casual. Her dresses are very elegant, thoughtful, but not devoid of interesting combinations.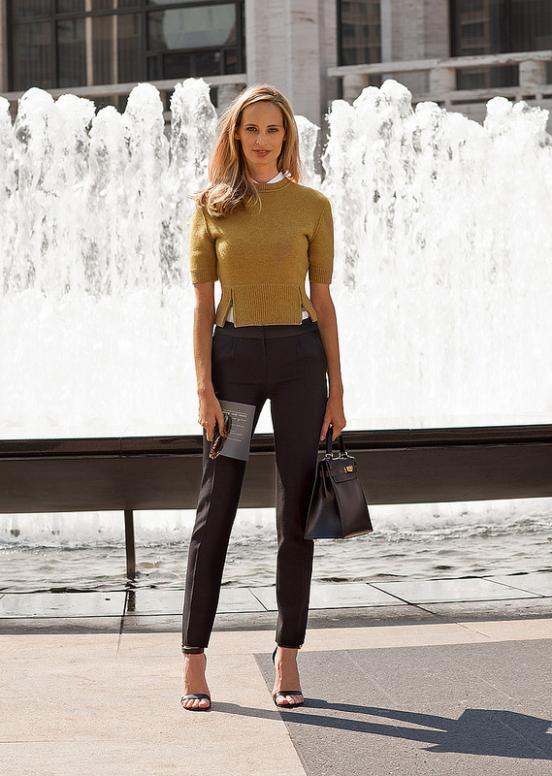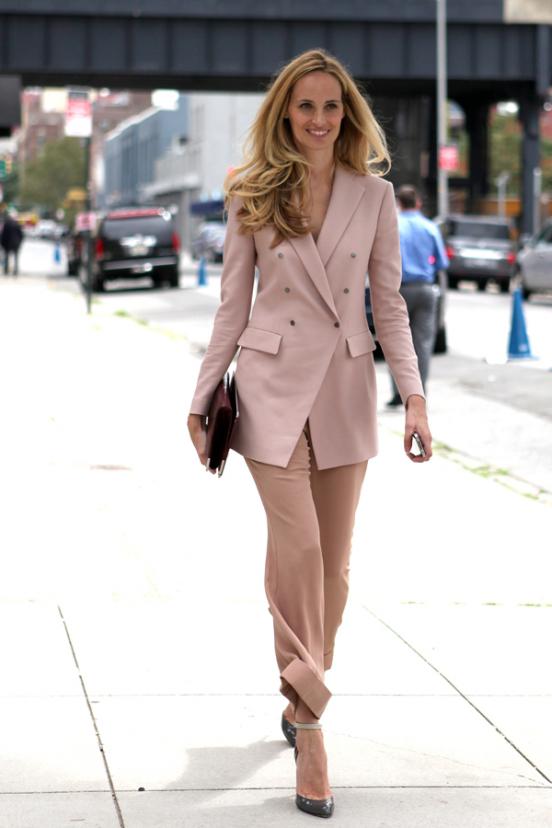 When choosing evening dresses Ms. Santo Domingo puts on originality and dramatic, with its three-dimensional shape, geometric elements and active prints and colors. Looks very unusual and attracts attention.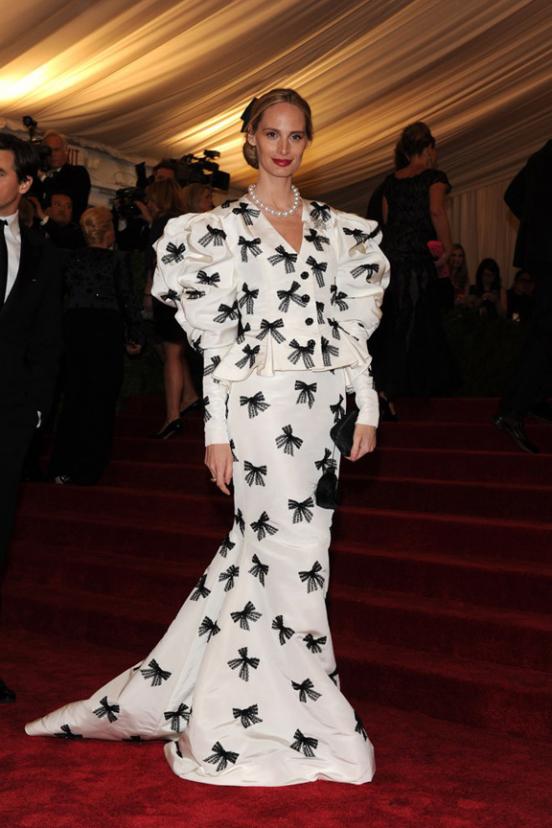 4th place - Zoe Saldana
Seeing the name Zoe Saldana on the list, I was surprised, but then I remembered several of its outputs, which no doubt can be called a Super stylish and are not so easy to forget. Here is another criterion of the so-called "stylishness" man - his fashion images are stored, which means that they have a zest, which denied most seemingly perfect dresses many celebrities. However, I can not say that Zoe just pleased me with his fashionable bows in the past year. Vogue, apparently, thinks differently.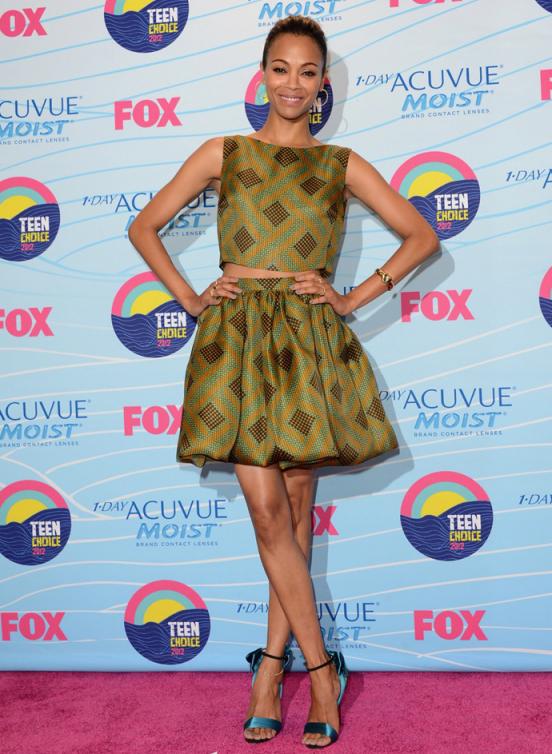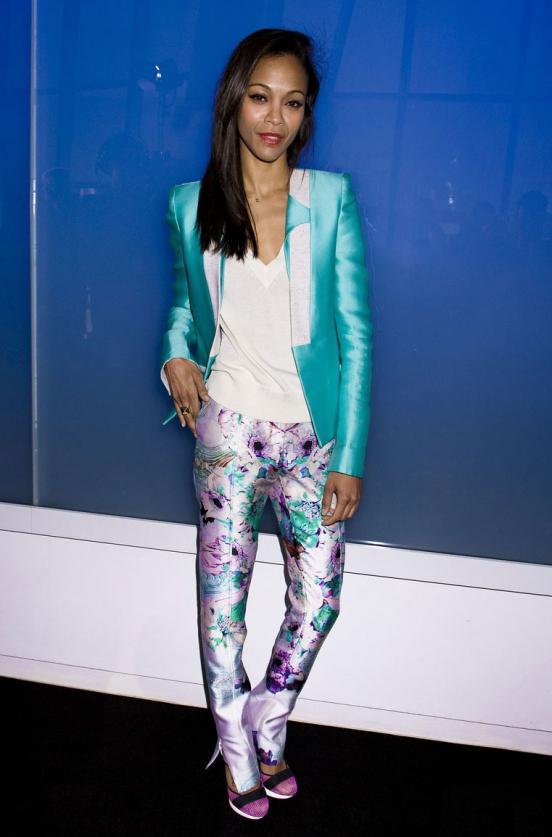 3rd place - Leelee Sobieski
Leelee Sobieski - has become for me a real fashion discovery. After reviewing her outfits in the past few months, I realized that it was this actress and now fashion icon, will be the main favorite for me in terms of fashion and style in 2012. This girl with an unusual appearance fragile managed to conquer me, and it took all of this for some two or three out of fashion, which completely cover all the pathetic attempts of many other celebrities to be "trendy". But these three images.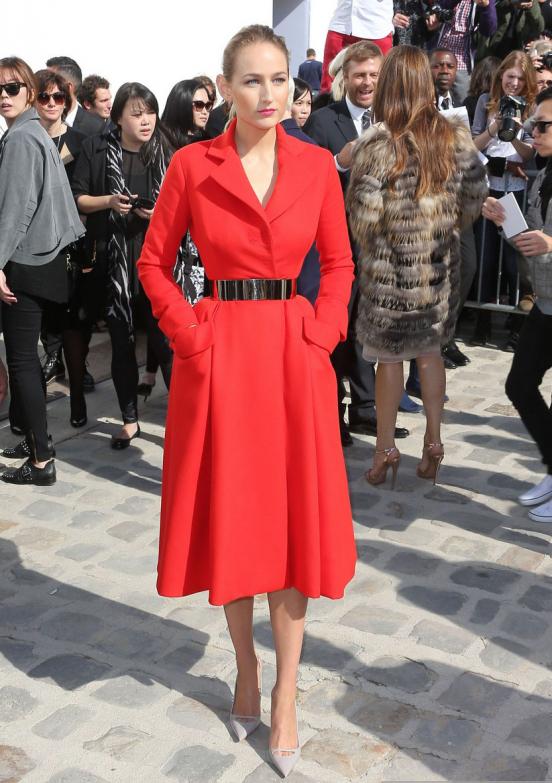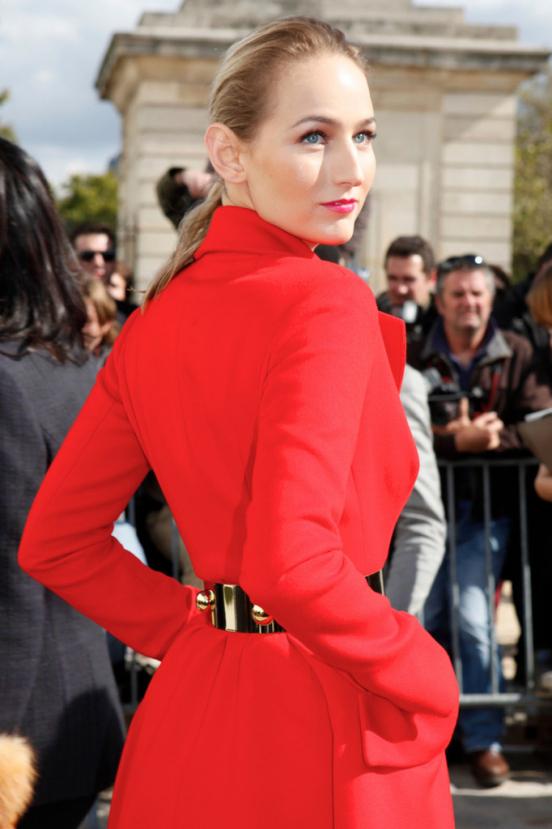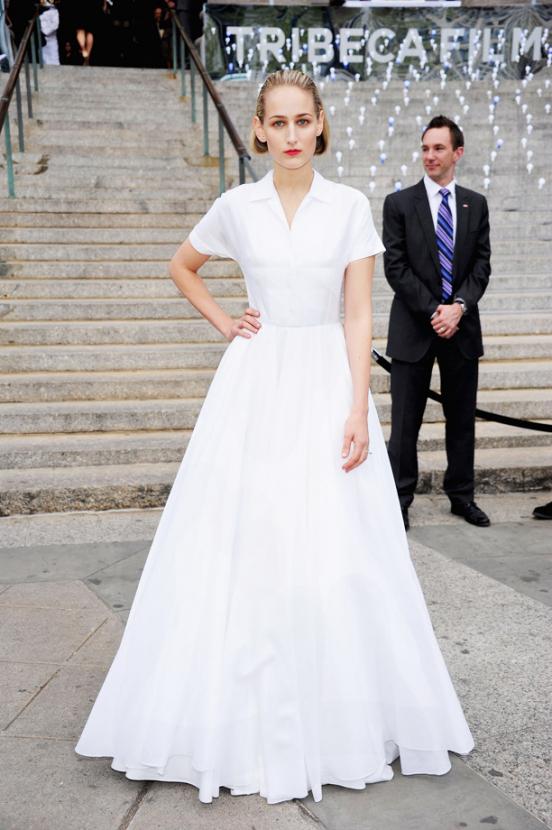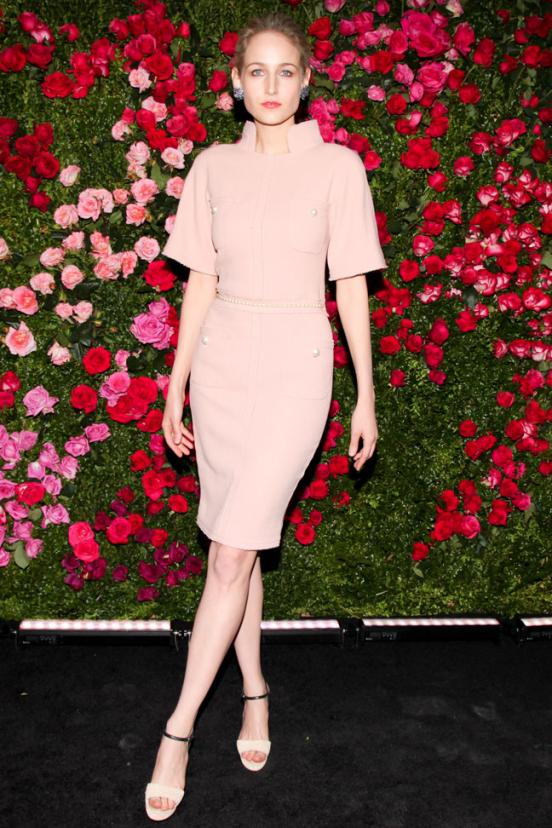 2nd place - Rooney Mara
It's amazing how in such a short period of Rooney managed to find his own style. From the very first appearances on the premiere of "The Girl with the Dragon Tattoo" stylists began to dress a young actress in the "right" clothes that emphasize its fragility, originality and quality of those whose names are synonymous with the phrase "not of this world." Bribed also the fact that Rooney found patrons in the face of the legendary designer fashion house Givenchy, which created for her some amazing outfits, including for the ceremony "Oscar".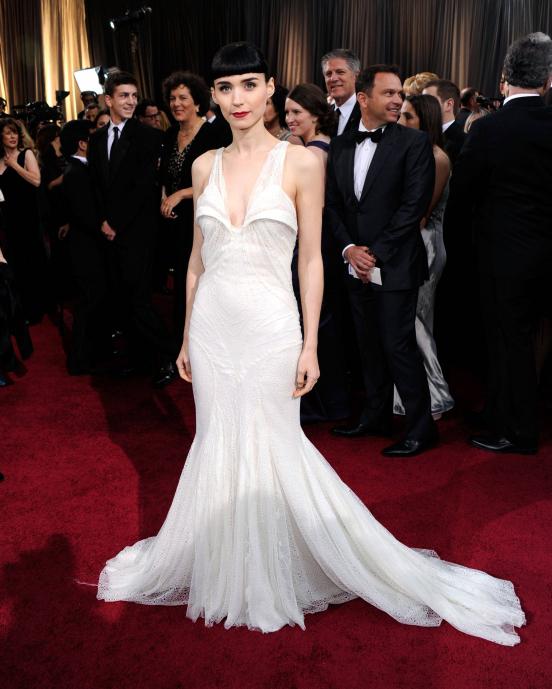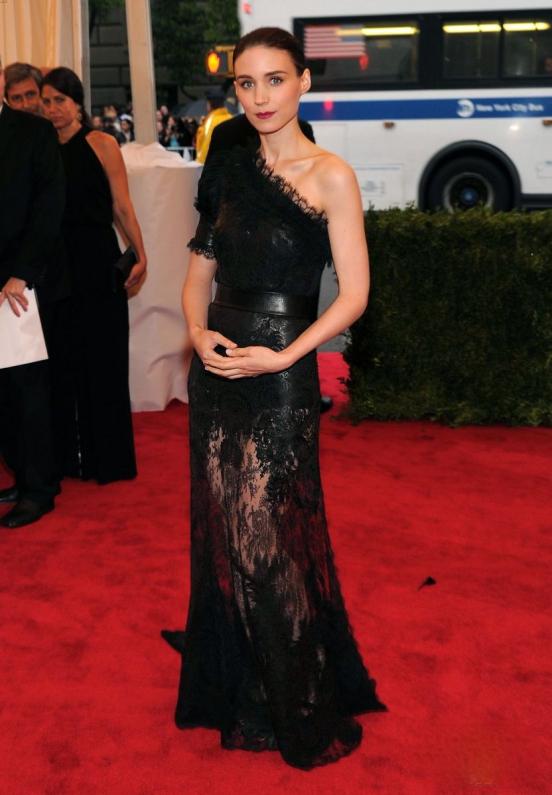 I really like the style of Rooney, he is very much to her. And it is not just about clothes and makeup on a berry lipstick and a short haircut, which, despite its afunktsionalnost is an important part of the entire image. And even shy posture with clasped on his stomach handles does not spoil the whole picture.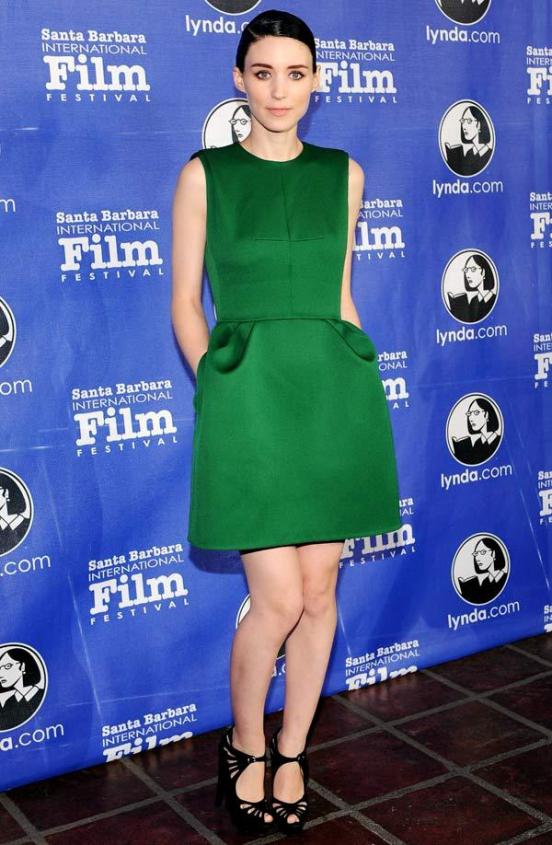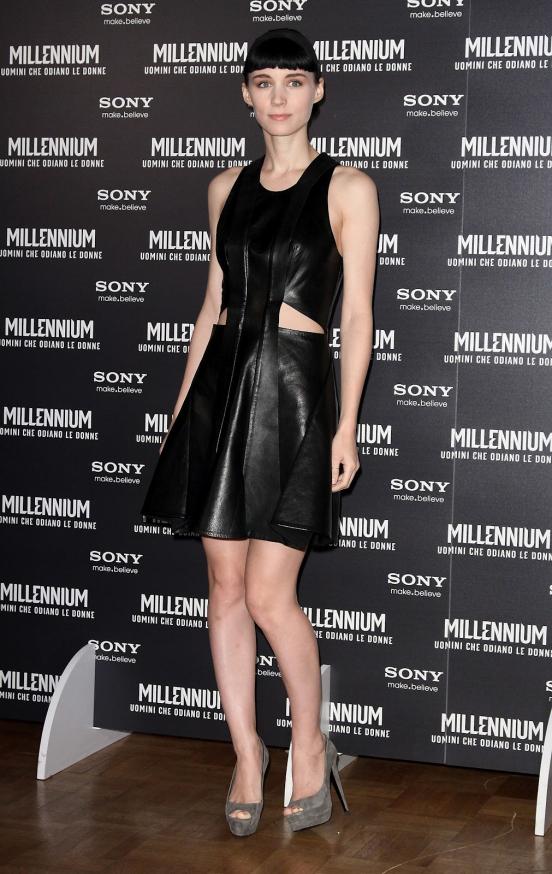 1st place - Emma Stone
The first place ranking was a disappointment for me. Not that I did not expect to see Emma Stone on the list, but certainly not in the first place. Emma was able to show off a very good side to all first-run "New Spider-Man" (which is on the events dedicated to this event, we saw the best outfits Stone in 2012), but almost all of them were so sickly sweet and perfect By the end of the promotion lost all desire to follow the fashion outlets actress. Yes, they are beautiful in the conventional sense of the word, but certainly not up to first place in the ranking of the most stylish. I like Emma Stone, but this year it was too much, and, apparently, it was exactly as described above - the more premieres and fashion outlets, the higher the probability of being "the most stylish».