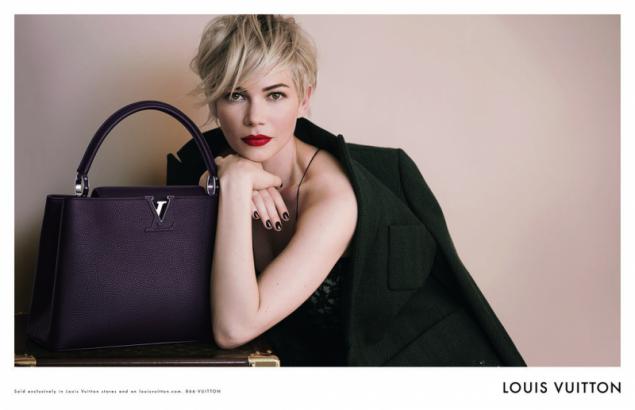 To the new autumn-winter season the French brand Louis Vuitton successfully updated line of accessories, releasing several brand new models. In early summer house in Paris presented the public with a brief bag called W, which was the face of Michelle Williams. Now turn and updated model Louis Vuitton Capucines. "Unofficial" entity it can be called Angelina Jolie, who almost became the first owner of a new accessory.
The name and model number of parts borrowed from classical bags Louis Vuitton, becoming the epitome of elegance and feminine style - something resembling Lady Dior bag by Christian Dior. Remained unchanged amazing conciseness in shape and style that is guaranteed to attract attention.
Louis Vuitton Capucines will be sold in two sizes (MM and GM) with a difference of three to four centimeters, the price will be respectively - 5150 and 5600 dollars. To the delight of fans of the brand variety of colors of the new model is huge: if LV Capucines GM is only available in two colors (red and black), the Capucines MM has six options for different colors.