That came to an end in 2011. He brought with him how much good and bad things, but the lack of fine art projects we did not have to complain. Painting, graffiti, sculptures ... all these and more found its place in the past year, so I propose to look at the 25 most interesting art projects in 2011, where everything is named and stored.
The best artbuk 2011 was recognized as a graphic album Brian Dettmer. This Chicago native creates his wonderful work with just a useless old books, knife, tweezers and a few other instruments. Of course, patience plays a significant role (well, where are now without it). Brian says that he decided to be creative because of his never-ending love for paper books, which slowly go by the wayside, giving its place electronic version. Using when creating the next masterpiece book Dettmer as it gives it a second life.
The so-called Kalligraffiti artist Greg Paparigou from Greece became a new word in the art, as it was able to unite ordinary graffiti art graphic design.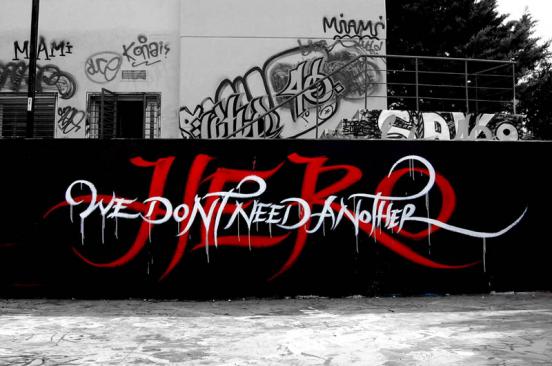 His recognition in 2011 got amazing photos Dong Hong Oaya, who died in 2004. This artist created so interesting pictures as close to the painting that you wonder. The thing is that Dong-Oei Hong-owned special engineering techniques, which make the image of the ordinary semblance of traditional Chinese painting. Hard to believe that the photo below is not a picture, and the picture.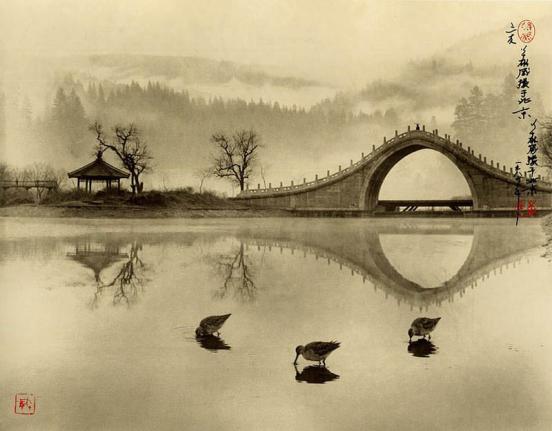 Figures from the pumpkins by Ray Villafeynom on our site have been discussed. These figures have been able to win the love and recognition of millions of people around the world, because so emotional and realistic "pumpkin smileys" the afternoon with fire not find. Read: vev.ru/blogs/tykvennye-uzhasy-reya-villafeyna.html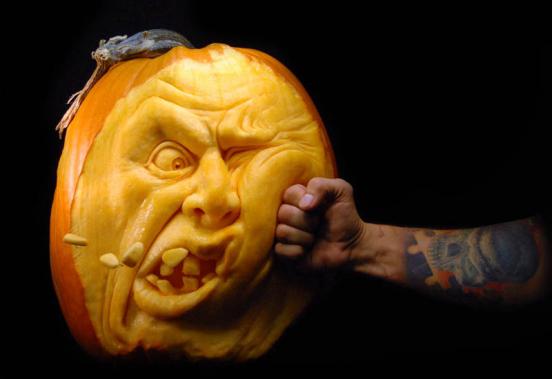 Unusual buses from Pakistan - is another story. This you will not see almost nowhere (so in Russia for sure), but in Pakistan these buses are common. Applications, paintings, ribbons, garlands ... it just does not go into play when decorating such buses.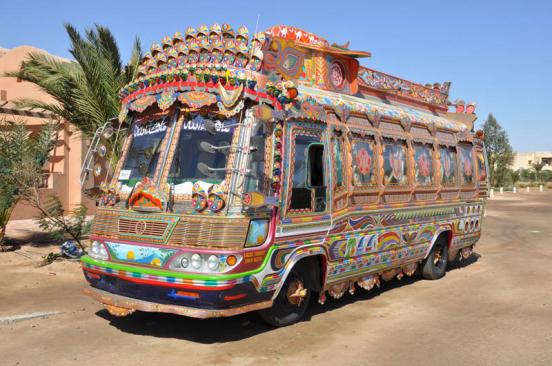 Making the national flags of the food, too, took his place in the ranking, it is no wonder that the project was presented at the international festival in Sydney and cooking was adopted "with a bang". Each national flag created from products that are closely associated with a particular state. (In the photo Brazil)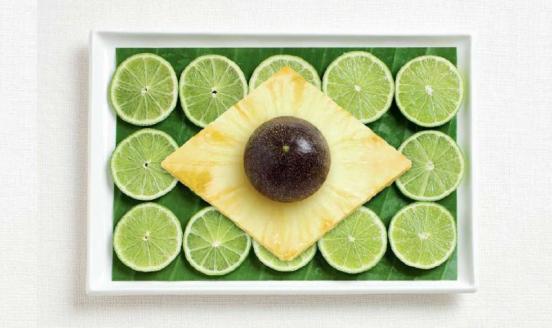 All alone with the sand castle illuminations also joined the list. This beautiful masterpiece of sand has been created at the festival "Sculpture by the Sea - 2011" in Australia, the author, unfortunately, is not known.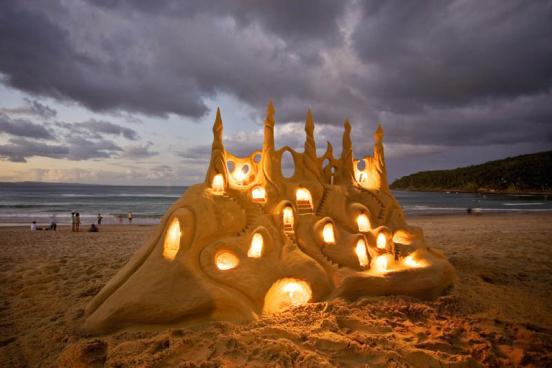 Miniature sculptures of concrete by a native of London, Isaac Kordalom are available at many bus stops, roofs, benches in parks in Europe and elsewhere. In general, arrived in Europe, everywhere you can see here is such a tiny little people that look like living.
Unusual Aquarium Paul Butina from Russia this year, received the Grand Prix competition of the International Association of designers aquarists to "the most extraordinary aquarium." Beauty, and only. Underwater inhabitants standing ovation!

Painting on dollar bills. Artist James decided Charls "dorisovyvat" Faces of American presidents on the bills so that they looked like the actors, singers and other recognizable figures.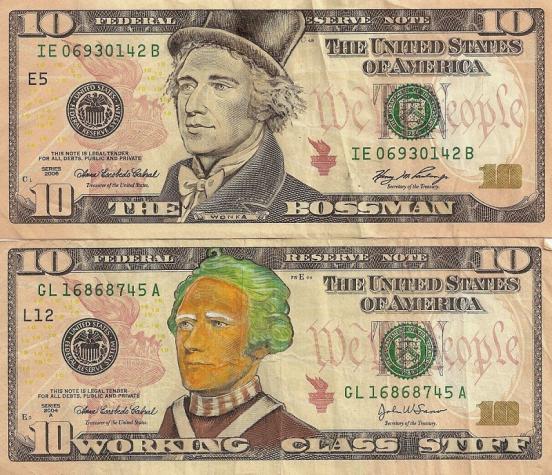 Frescoes from the street artist, the creator under the pseudonym Skount, can not fail to please others, because so much effort and work invested in them.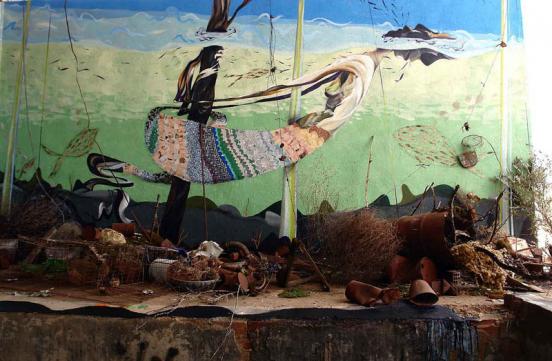 This year the opera in Bregenz held in the open air and in open water. Stunner is not it? All this beauty sold director David Fielding.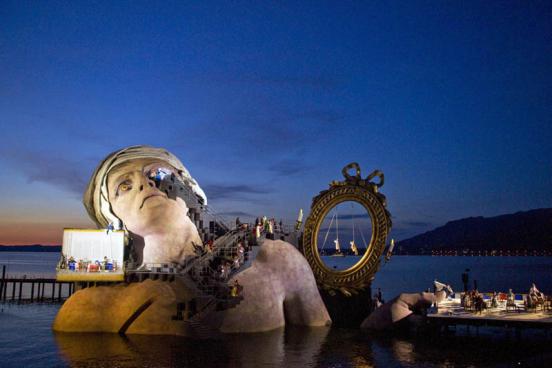 35 years and more than 100,000 toothpicks took Scott Weaver to create this amazing ship. The height of the resulting model is equal to 2, 7 meters, width 2, 1 meter, and the depth of 0, 76 meters. Read: vev.ru/blogs/skott-viver-i-ego-rolling-through-the-bay.html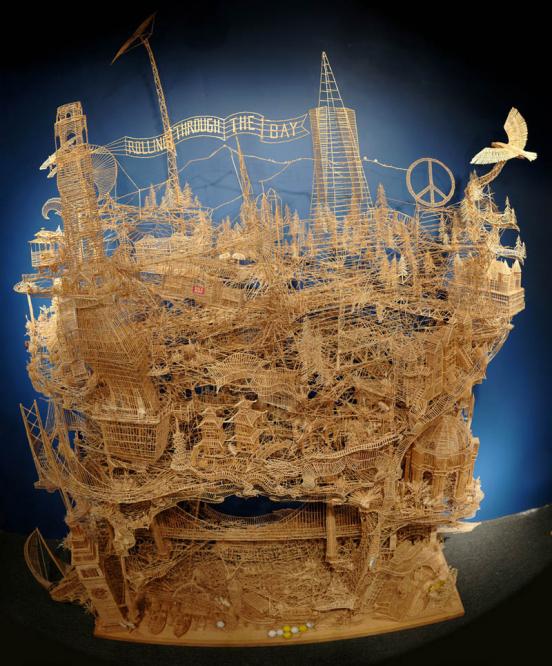 Three-dimensional mural by Andrea Pozzo. This great artist creates the illusion of 3D without much difficulty, masterfully "deceiving" the churches of visitors who think that under this dome with beautiful images. And all this without special glasses!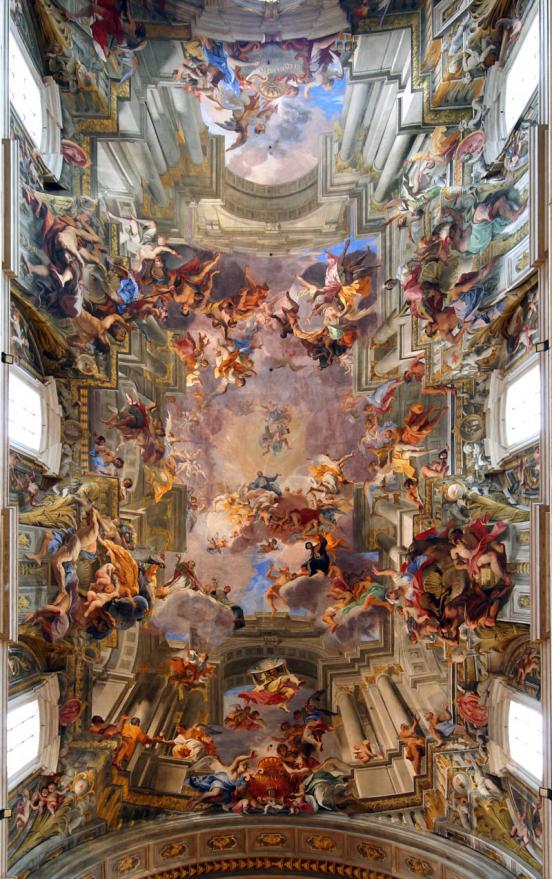 Artist Mike Doyle loves the designer LEGO, but even more he loves his work, made in the spirit of "Sin City." This abandoned house - absolutely real creation of Mike, to create it took him about 600 hours. No glue, paint and other attributes, only black and white LEGO building blocks and crazy hands.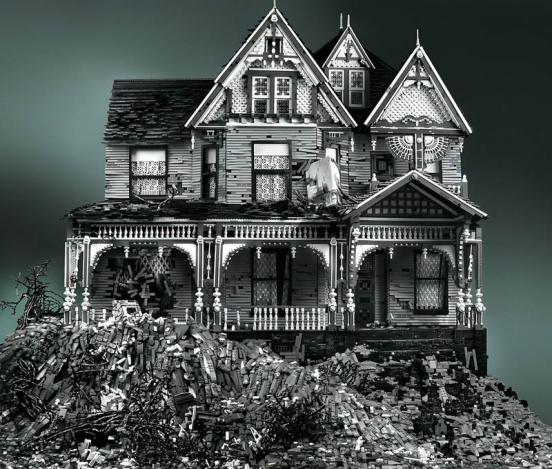 Fish of the bills by mizu Kami, are also worthy of attention.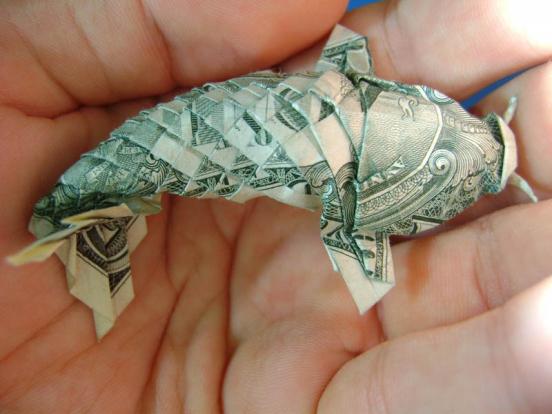 Even a student can create a true masterpiece. Serena Malion using Photoshop made a number of "modernized" works of the artist Van Gogh. Not every person who has mastered Photoshop, can do it again. Now, Van Gogh paintings surround.
Post a "self-made posters" was made not casual, but due to the "pirate posters" from Ghana, where the official posters of Hollywood movies just do not get. Local artists have found an alternative - they paint themselves. Sometimes these versions look much better.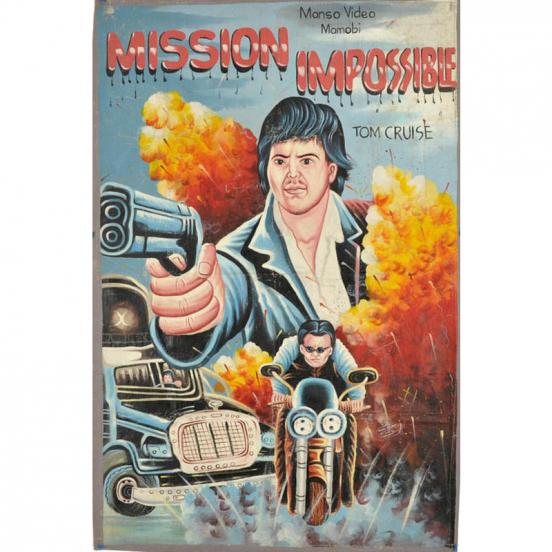 A follower of the great and terrible Banksy - street artist under the pseudonym MESA - and his work has also been put on the list. About him, as little is known about Banksy. We know only that the artist was born in Spain and he perfectly paints human faces and animals. Read: vev.ru/blogs/velikiy-i-uzhasnyy-master-graffiti---benksi.html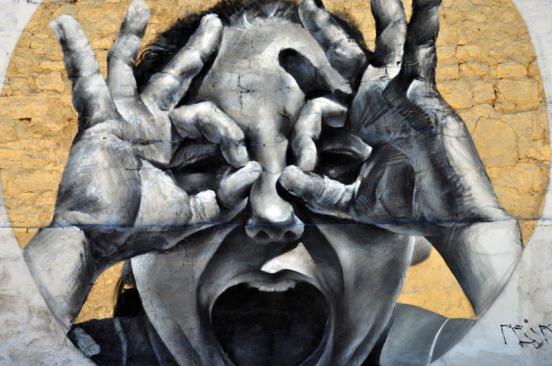 Finally, knit graffiti, which this year came up to us. Read: vev.ru/blogs/mozhno-i-tak-vyazat.html