The first thing that catches the eyes of a man, was the first time in Berlin, it is a huge amount of graffiti on the walls. The city izrisoval almost all available surfaces. There are different types of graffiti: from vandalism to a dull game rune, commercial works or works of art. On cleaning the city from vandalnyh graffiti Berlin spends about 30 million euros per year.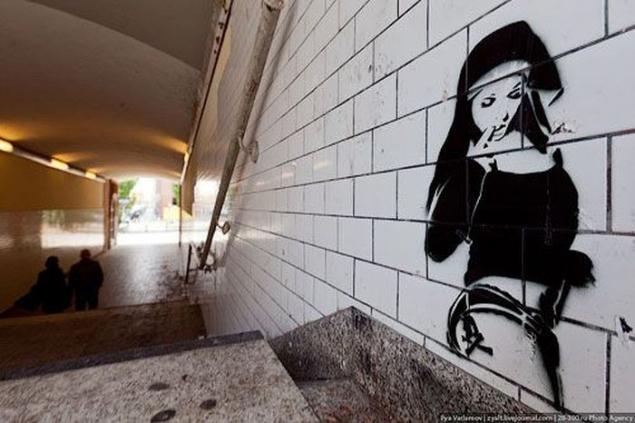 Annoying all the theme of the Berlin Wall, which is a pleasure to consume Western tourists. For them this issue, especially the fall of the Wall, which for us - memorials to Soviet soldiers.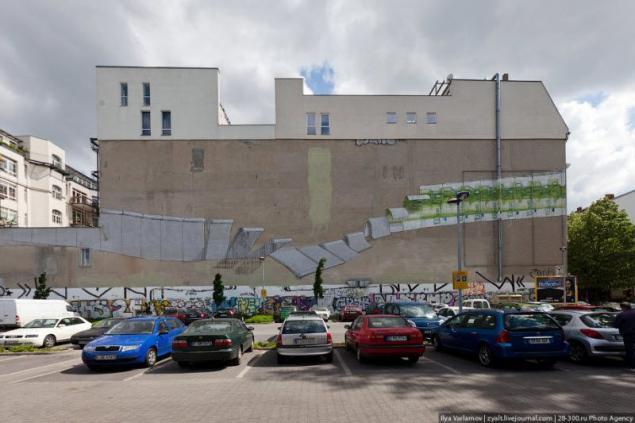 It is a work in Kreuzberg. Next - the world's best nightclubs.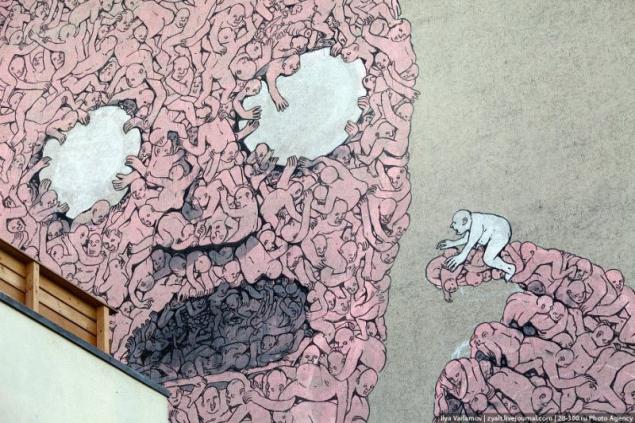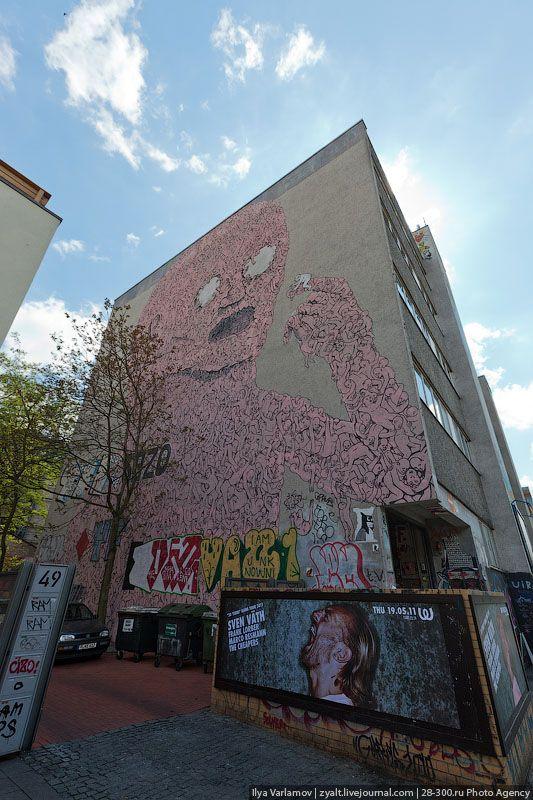 This is also a graffiti in Kreuzberg, if I am not mistaken, the work has been performed for several nights, and in the morning every night it was a finished product. Then the next night completely redrawn. I interpret the story as follows: modern attributes of success, as the tie and the clock does not make a person free, we still shackled, at least at times and gold chains.