29-year-old Rafael vellmar (Rafael Fellmar) prefers to work, though he has a wife and small child. He found a very peculiar way to feed his family. While living in Germany, Rafael collects food from dumpsters ...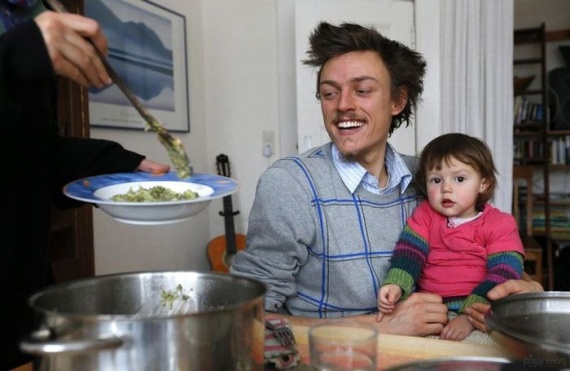 According to reports of the Food and Agriculture Organization of the United Nations, each year is discarded and spoiled food in the amount of $ 1 trillion. With the help of the Internet-German environmentalists have made a popular movement "fudshering" ("sharing food"). People collect food that has been thrown out by employees of supermarkets, and share with other like-minded people. Another site on which registered about 8200 people, prompt information about all the dumpsters Germany, here indicated that dogs can be found in the trash bins in Cologne and some tea in Chemnitz.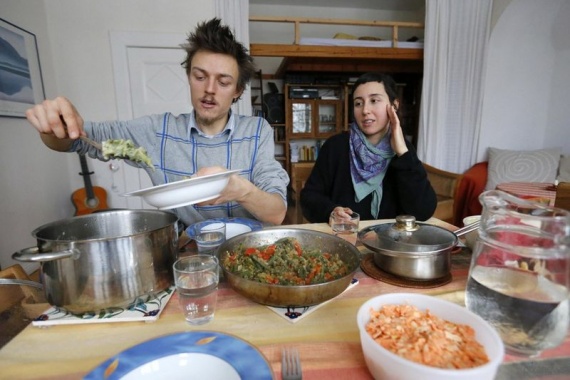 This 29-year-old is a rare exception. Few people in Germany, rummaging through garbage cans in search of food for his family. And here's why.
The unemployed and earning little in Germany have the opportunity to take advantage of so-called distribution points khalyavnykh products, Tafel. Tafel - table distribution, in English will be food bank, a network of organizations to mediate between the shops and the needy population. In Germany, more than 900 of these, there is in almost every city. Anyone can buy food there for a nominal fee (0-2 euros). The truth is you need a special certificate from the social agencies that you are poor. These are can be a certificate from the labor exchange that you are unemployed. Thus the need to climb on the bins have totally eliminated the above-mentioned citizen.