The main street artist Banksy World Briton held spontaneous exhibition in New York. Every day in October in the city there are at least one product - it was not just the usual graffiti and installations, video art and action. "Graffiti - a crime».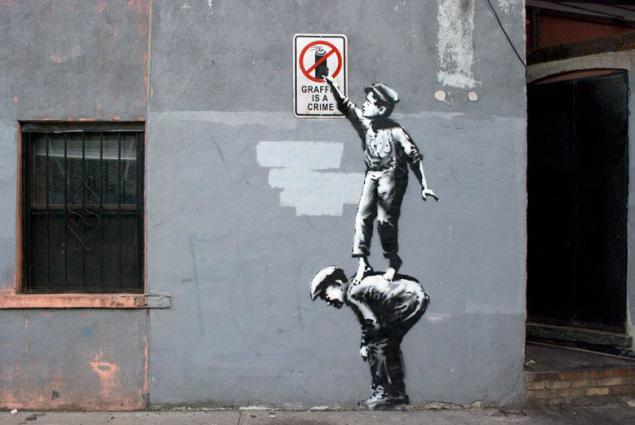 "This is my New York accent. (... Usually I write so) ».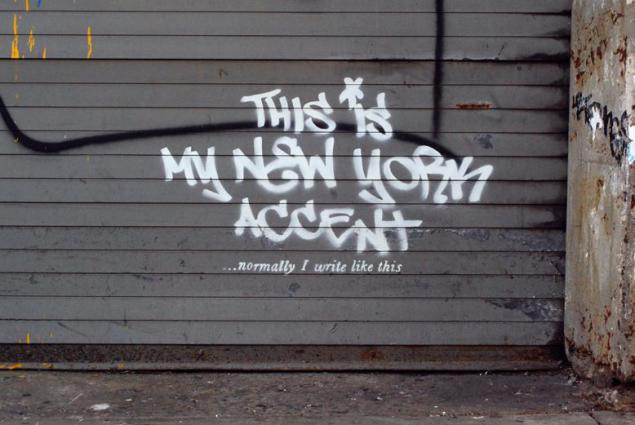 "You complete me».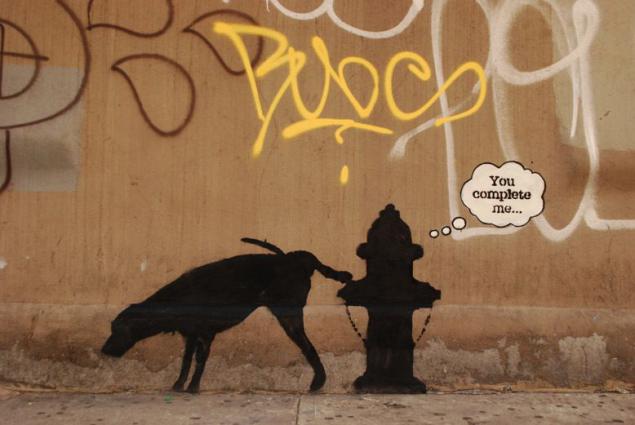 "Occupy! Musical". This work, like many others, part of a series: Banksy remade a number of New York graffiti in his own way.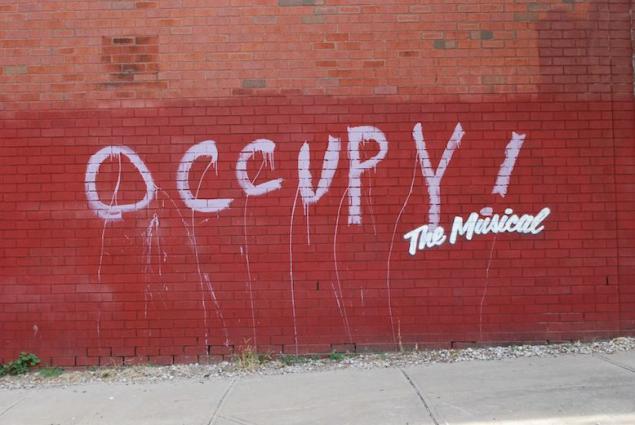 "Dirty laundry: Musical».