Banksy - and idols of all artists working in the style of graffiti. He is enigmatic and mysterious. No one knows his real name, his photo is nowhere. This reflects its informality and extreme. His ideas were ahead of their time, they painted the mass of forbidden places. Hence the anonymity of the artist only on hand - the police never could find him and gather information about it. No one knows the details of his biography.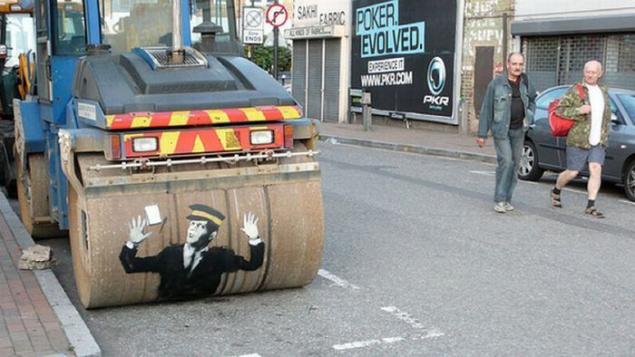 According to some sources, a native of Bristol, Banksy. He was 36 years old. Graffiti Banksy carried away around the end of the 90s. For a long time he just drew, but his work gradually became more ambitious. With this Banksy quickly became popular in Bristol and London. Over time, it became more difficult to hide from the police. And then he thought of paint using stencils to speed up the process of creativity to draw each fragment does not take too much time. And it's not just saved him from clashes with police.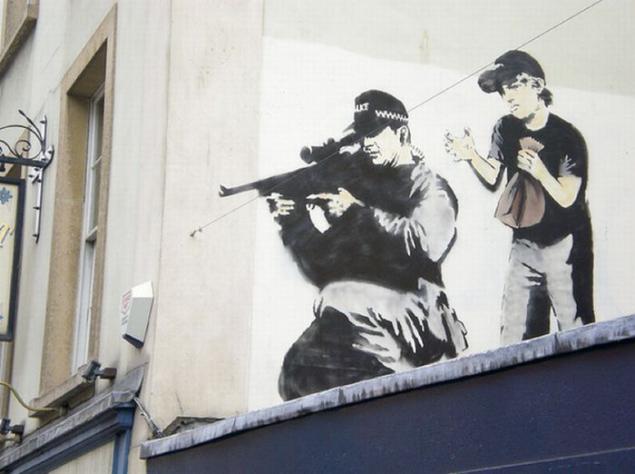 Figures Banksy calling for freedom, peace, are sharp social character. Their theme is very relevant. Most often, the figures depict people and animals. In his work there are no traditional tags, their contents - a response to certain events, which demonstrate a social assessment. For many reasons the artist is illegal, so he hides his identity from the public.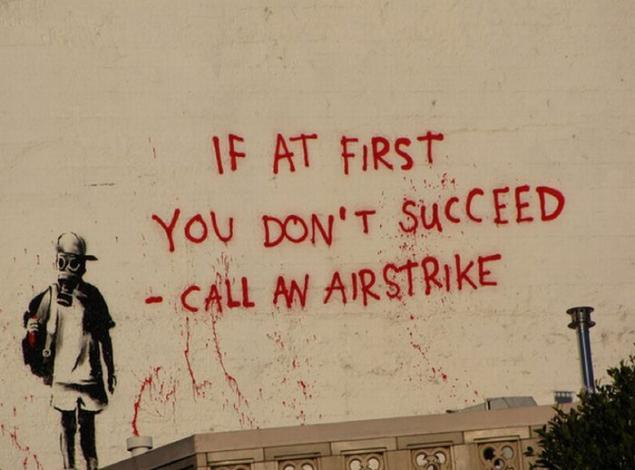 International fame came to Banksy after he secretly placed his works on the walls of the largest museums in England and the States. Employees of the British Museum is only a few days notice fake rock painting, secretly placed Banksy, who entered in the permanent exhibition of the museum!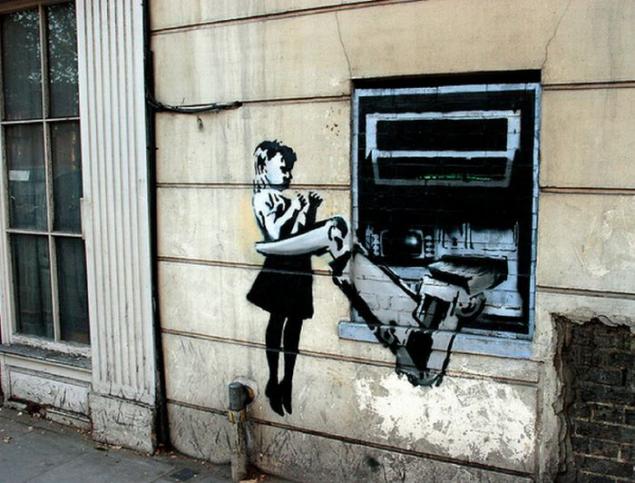 In addition, the artist has managed to post the work on the banks of the Jordan, ignoring the gunfire from the Israelis! It characterizes the Banksy as a person having a global political views.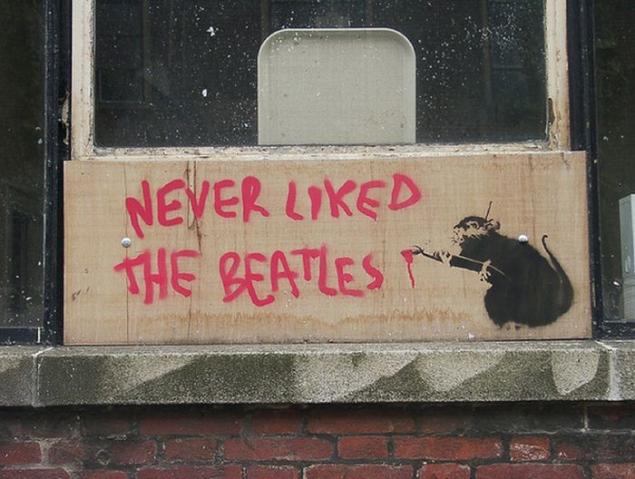 At the same time the artist is capable of unthinkable and totally unexpected tricks - once in 2006, 500 copies of the CD Paris Hilton have been secretly replaced with disks of Banksy with his remixes and cover. But the most interesting thing in this situation is that the disc Banksy was better. Since none of his drive, bought by mistake, was not returned back.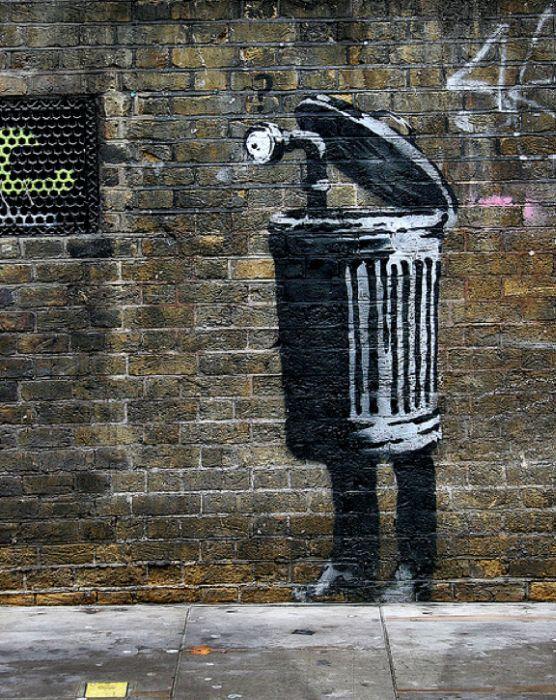 With the auction of the artist go for 30-600 thousand dollars, and instantly. In 2006, singer Christina Aguilera was acquired painting "Queen Victoria as a lesbian" and two prints. Stencil Green Mona Lisa with paint dripping from her eyes sold for 57 thousand.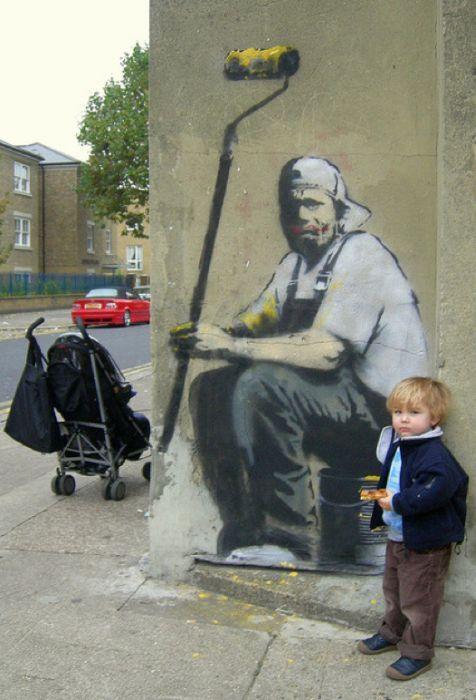 If you want to see the work of Banks, visit Bristol and the London Zoo, the New York Museum of Contemporary History, Museum of Metropolitan,, Brooklyn Museum, the London gallery "Tate."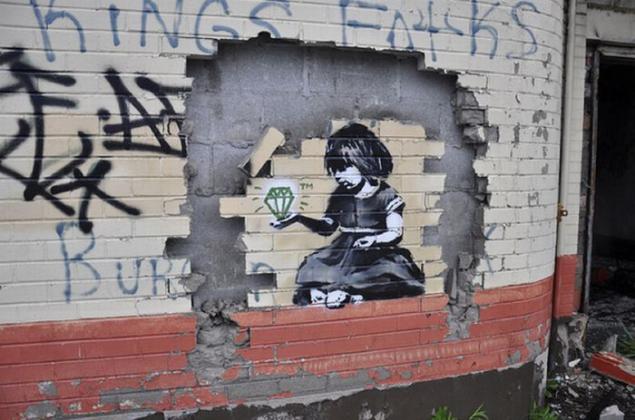 Banksy tremendous demand in the world of contemporary art, his work people are willing to give mad money. And an interview with him - the dream of every self-respecting journal.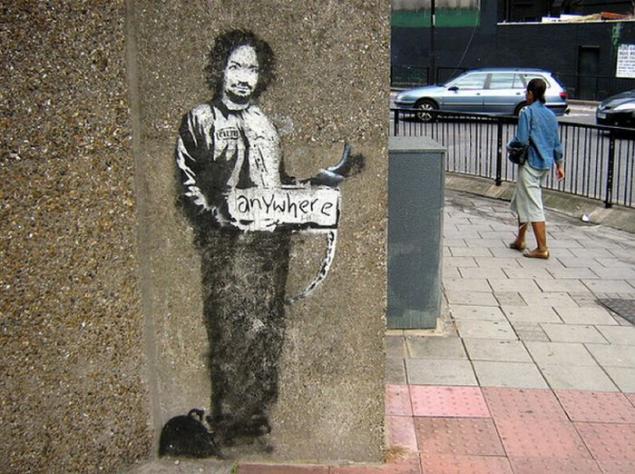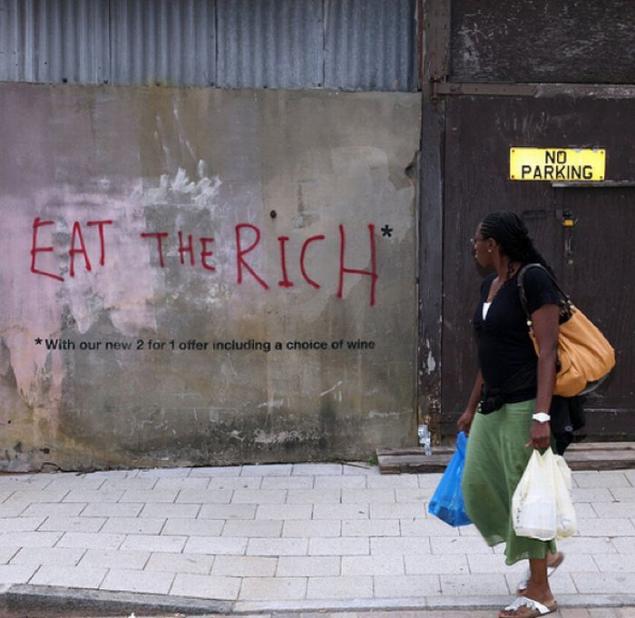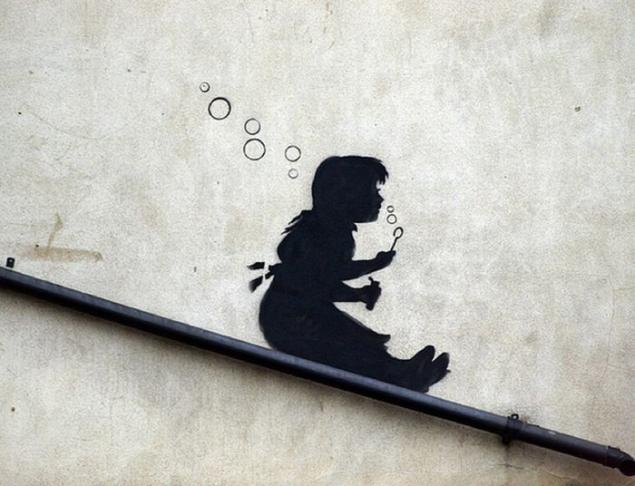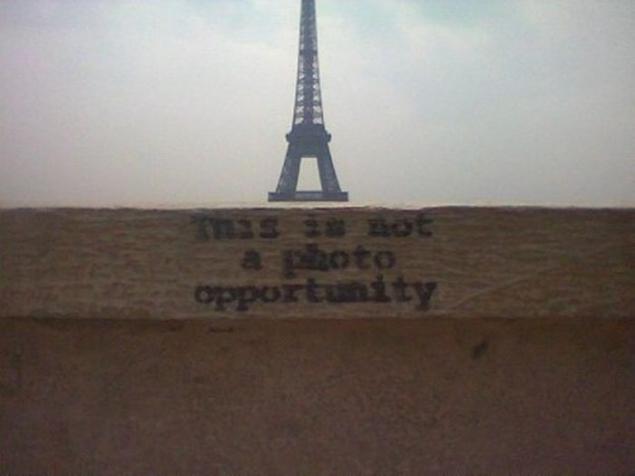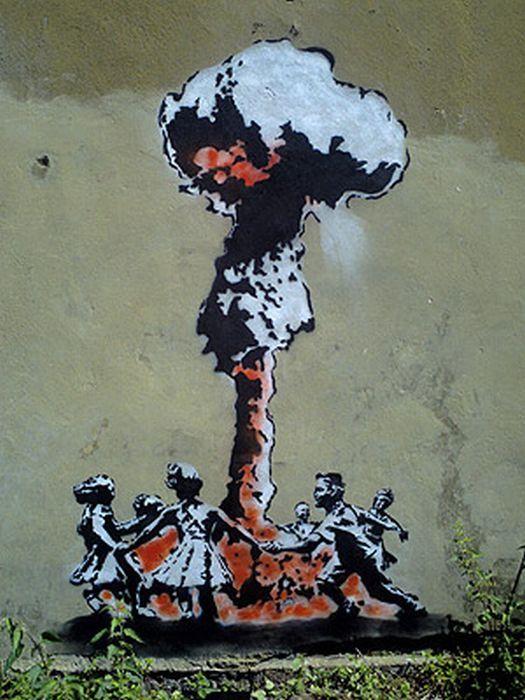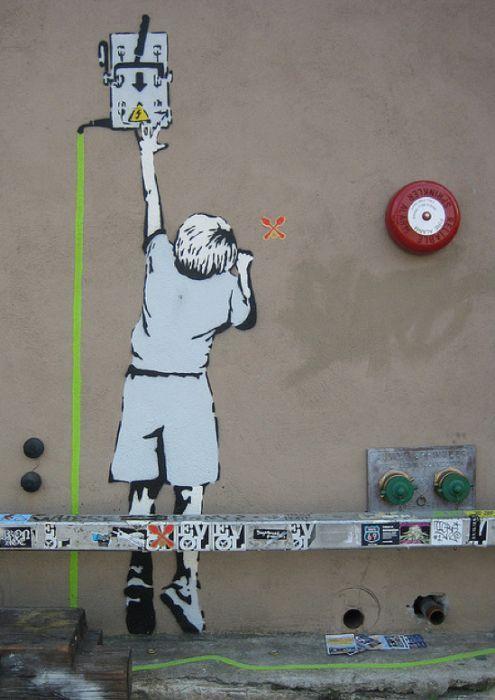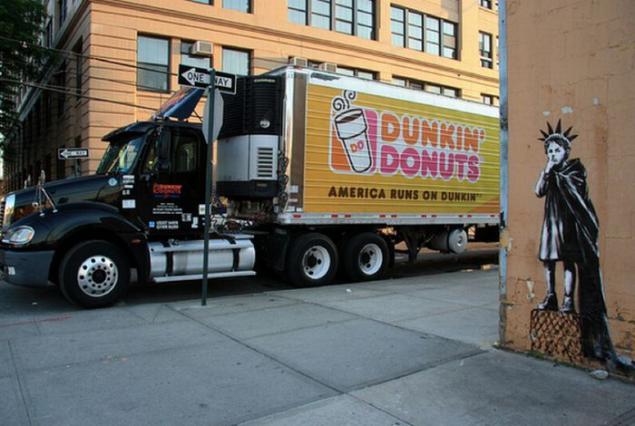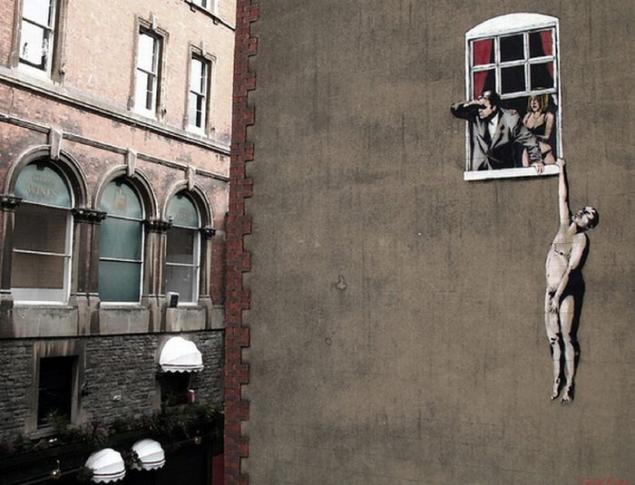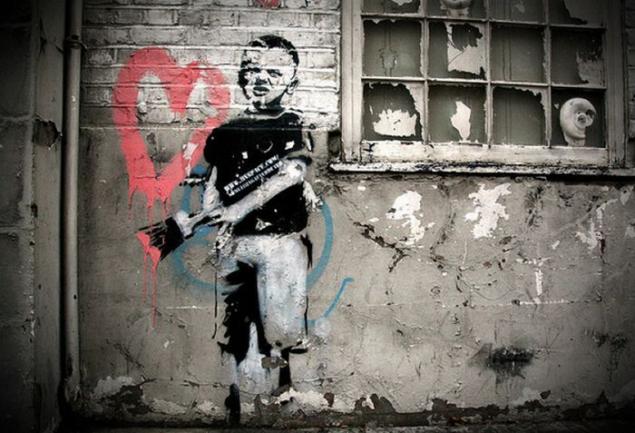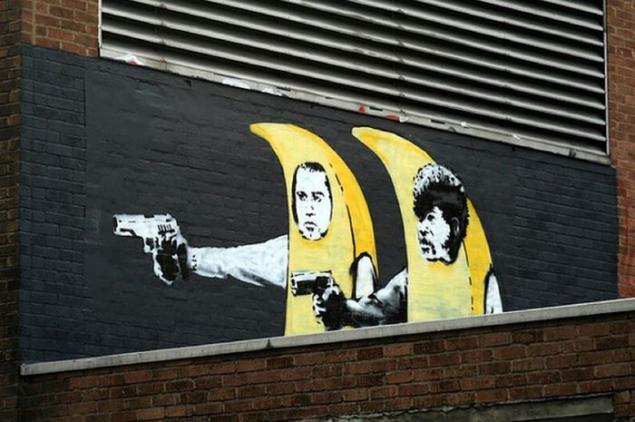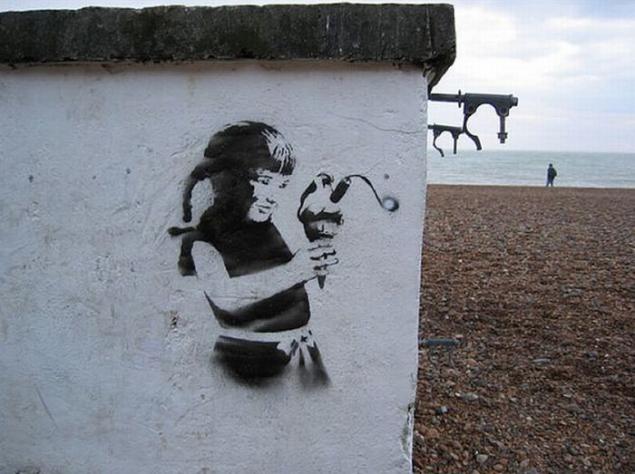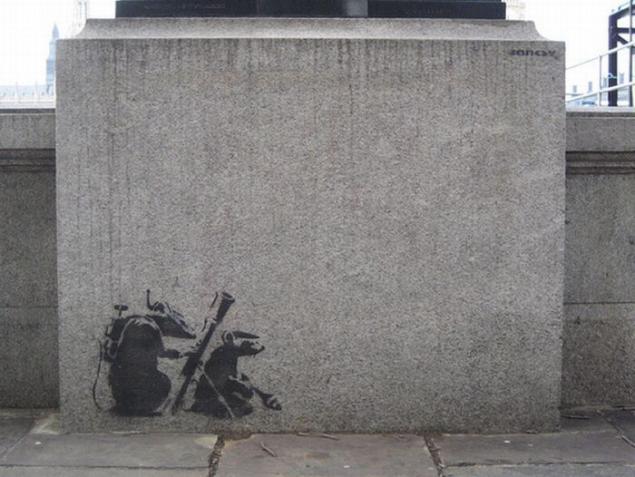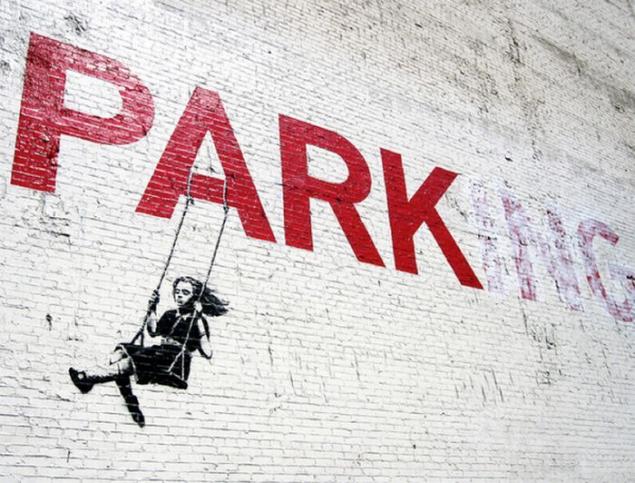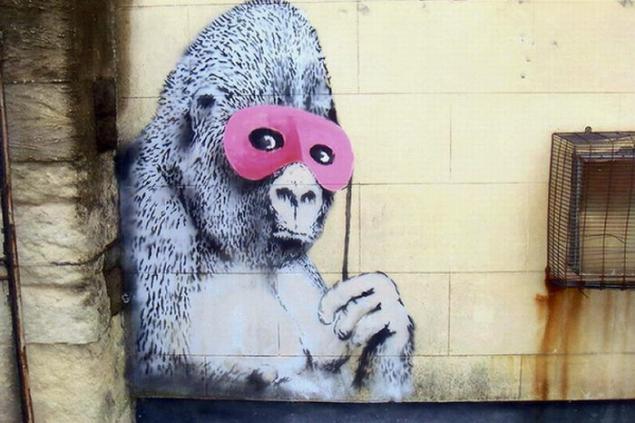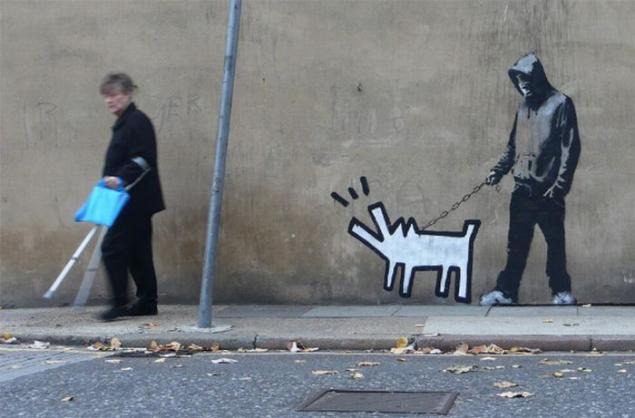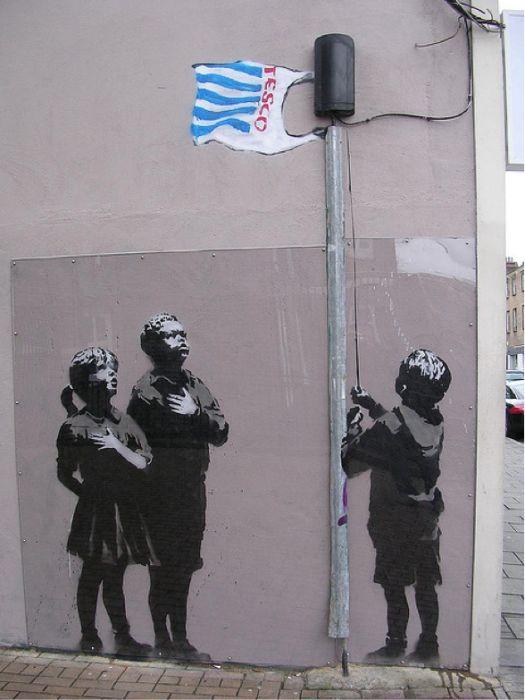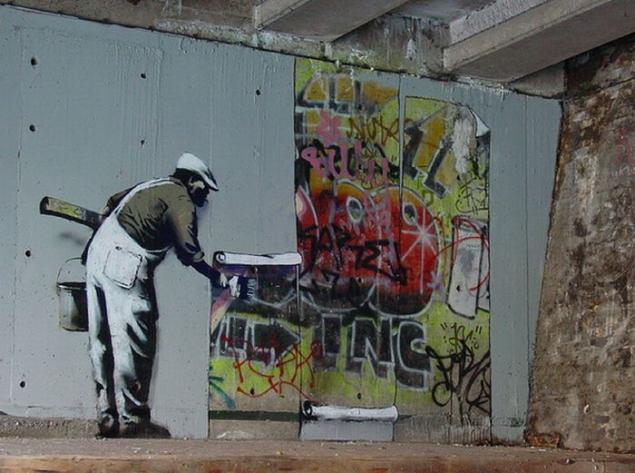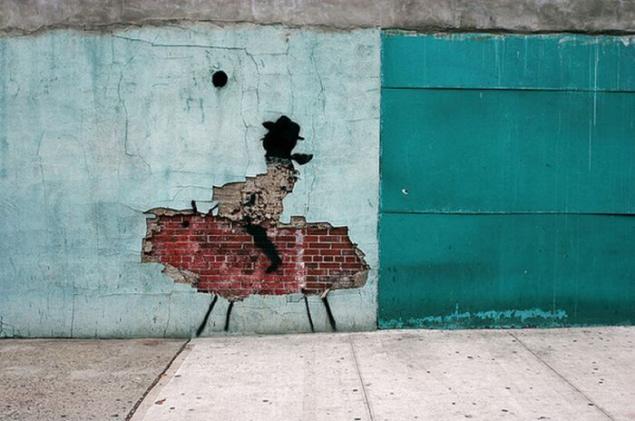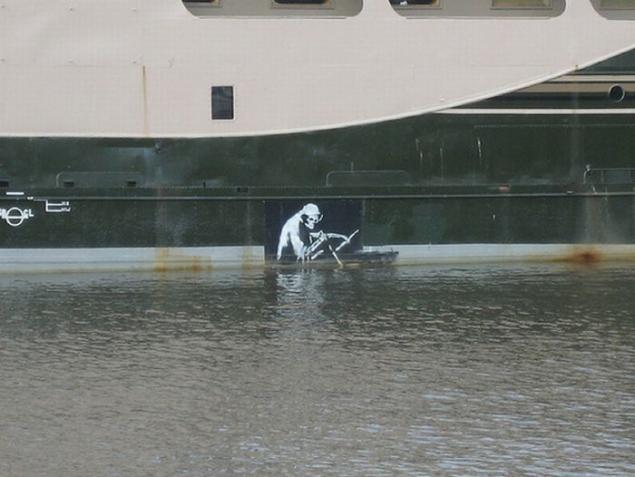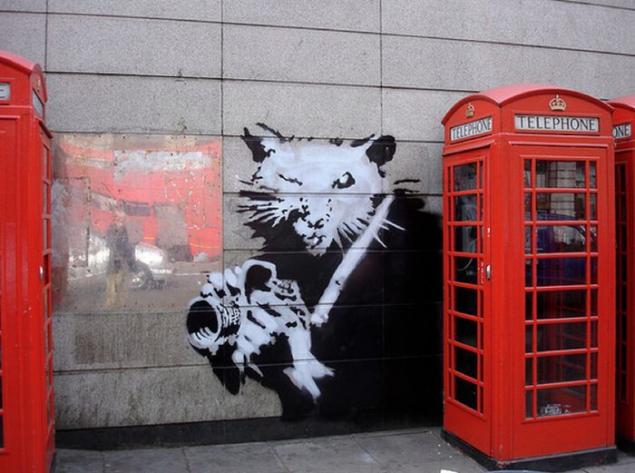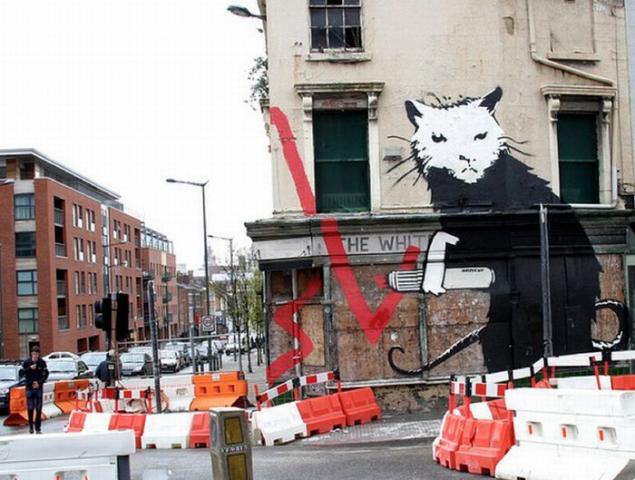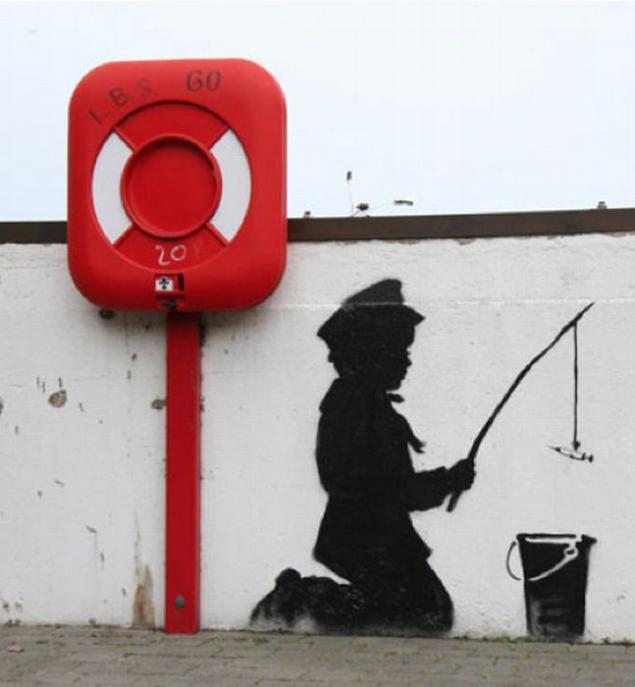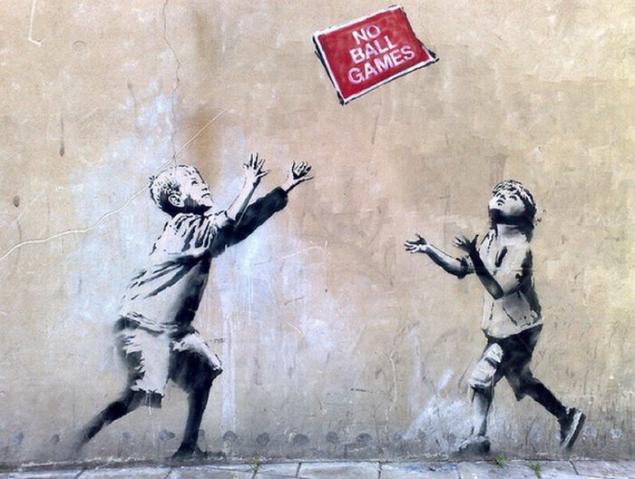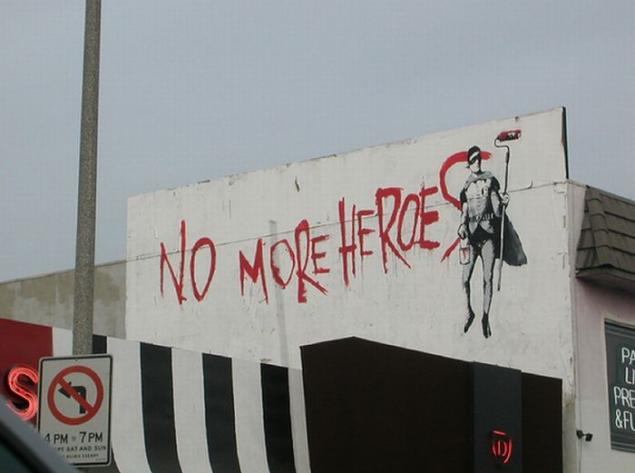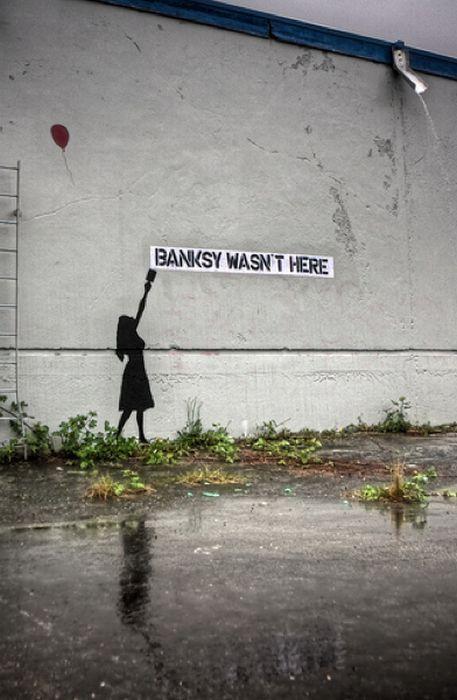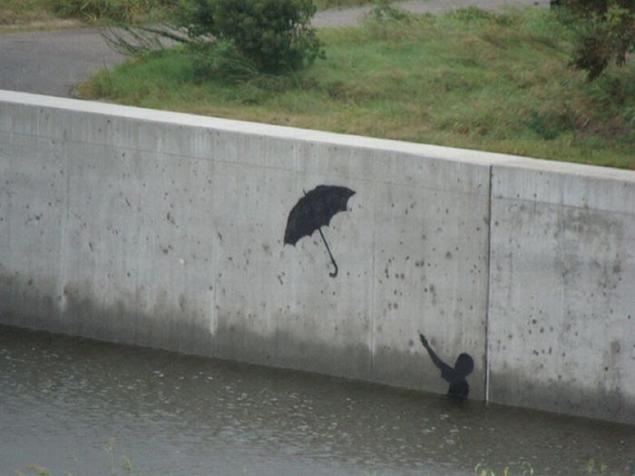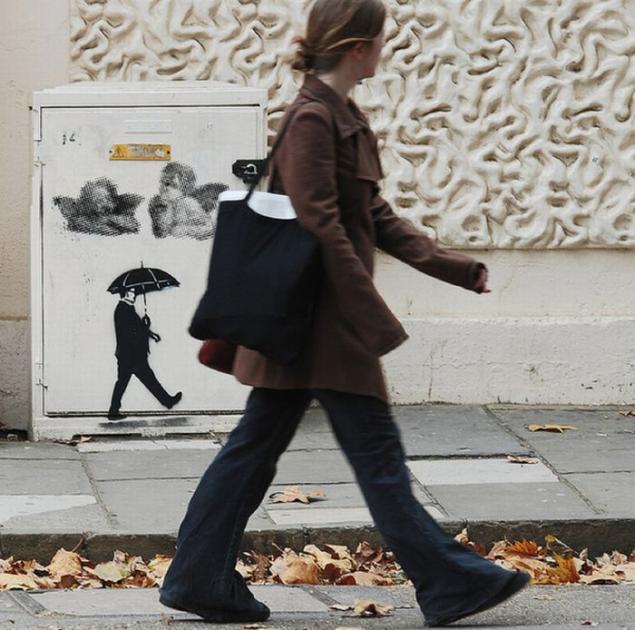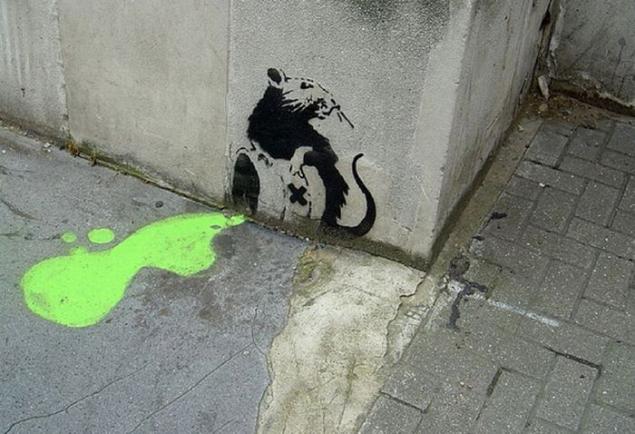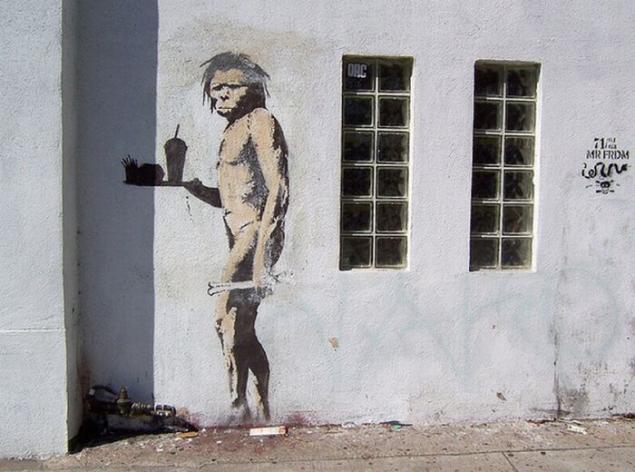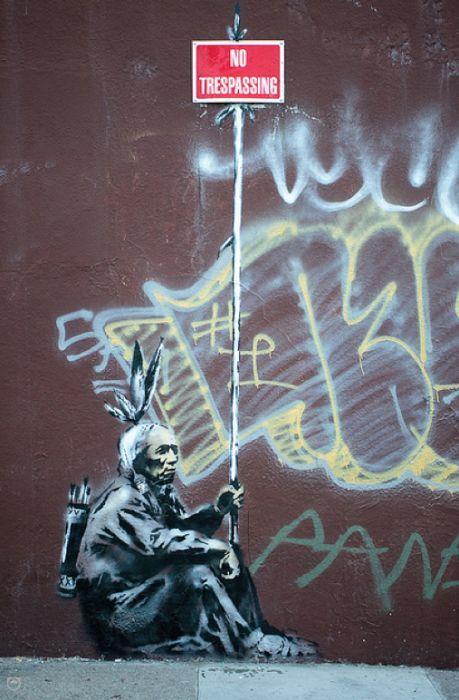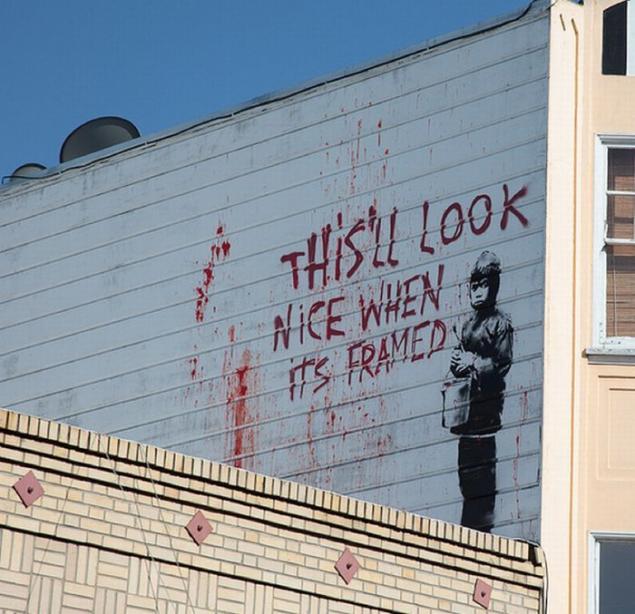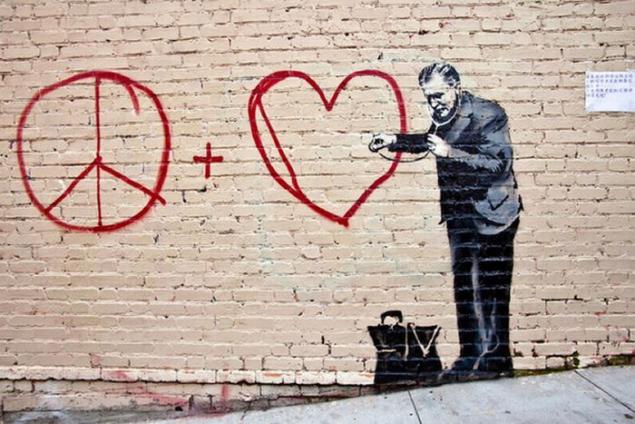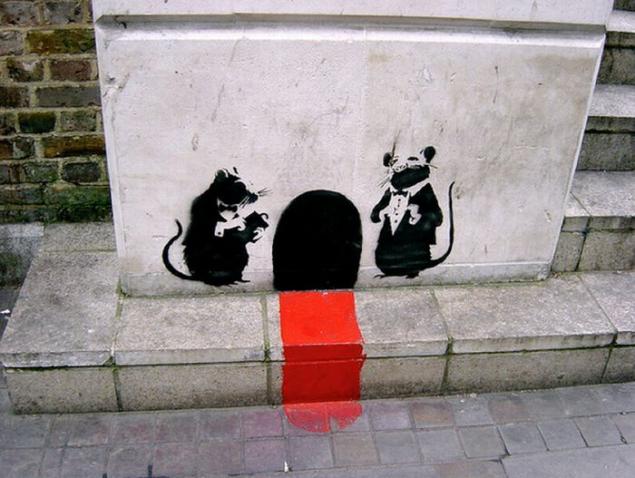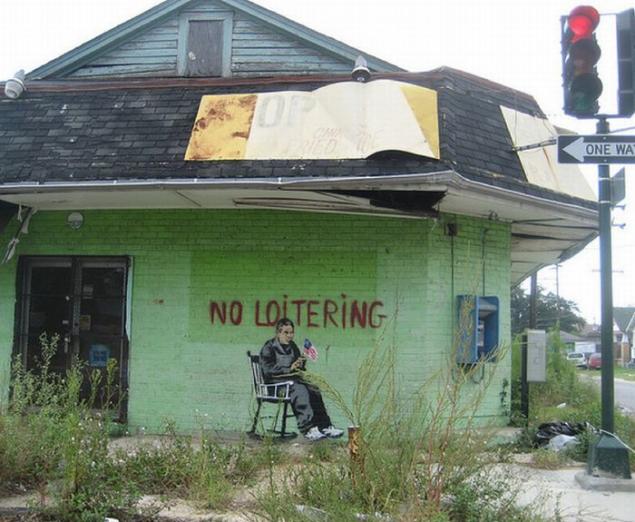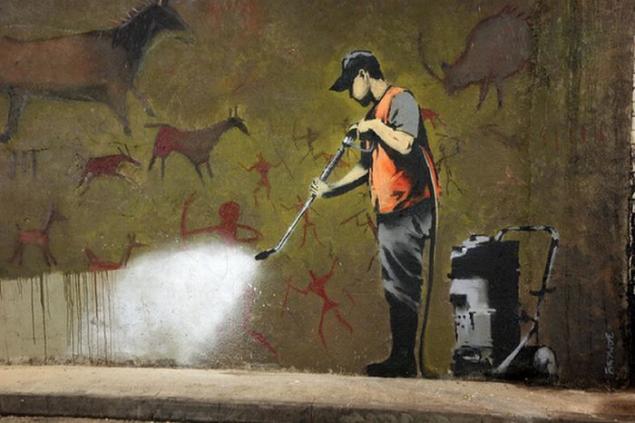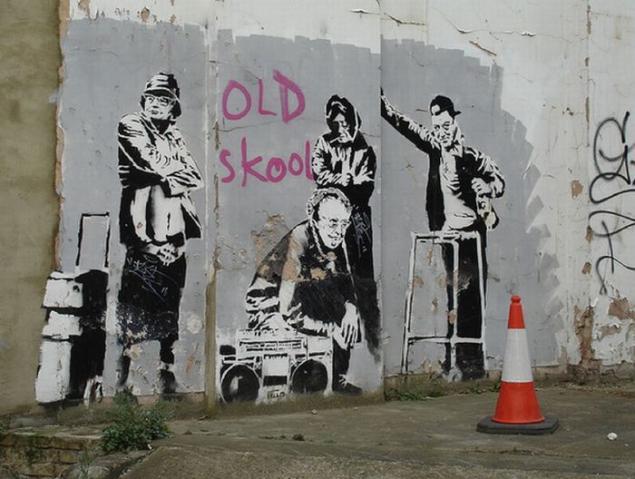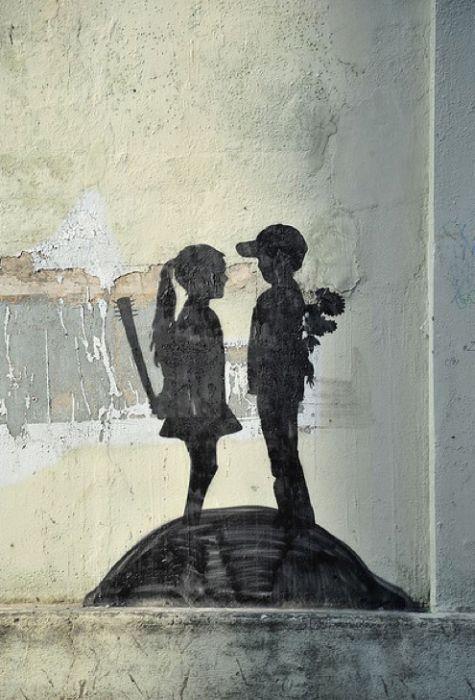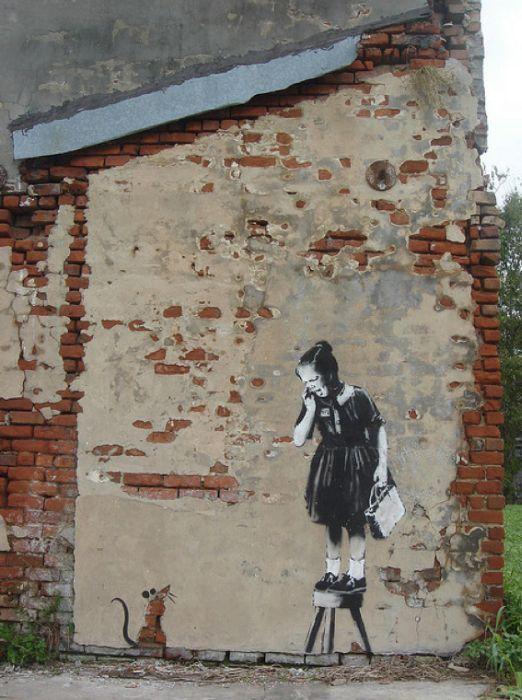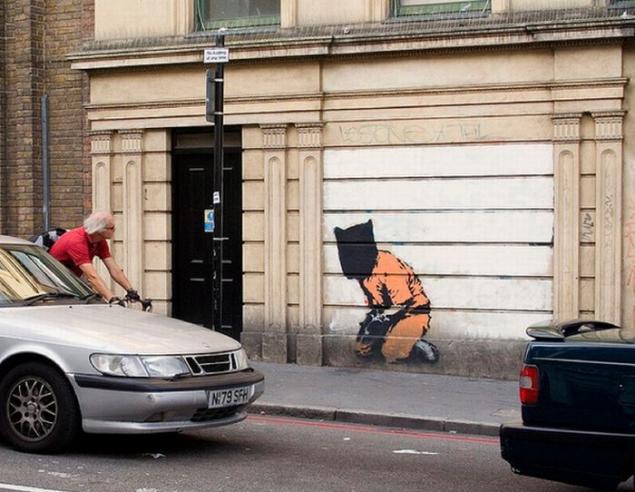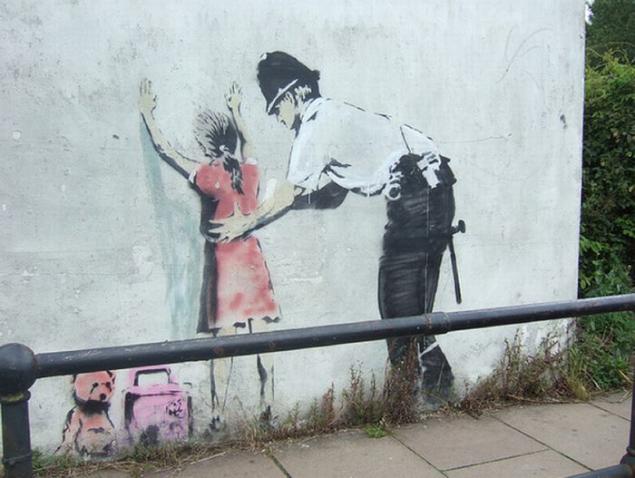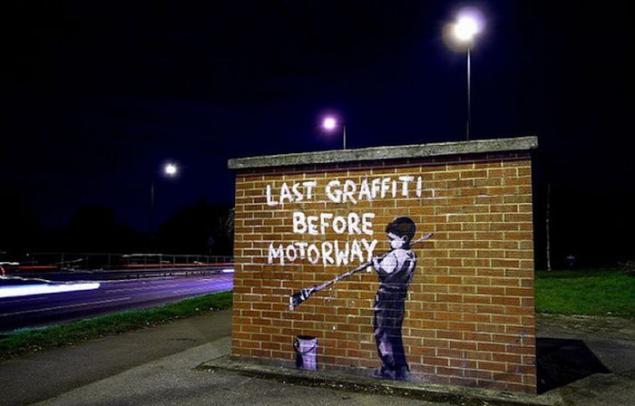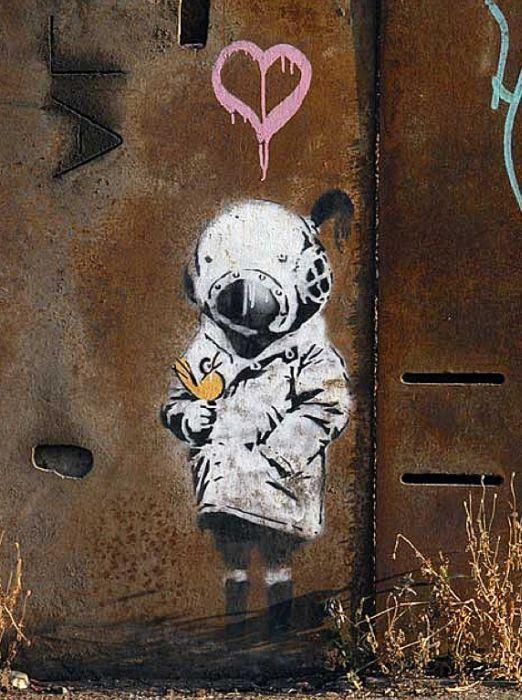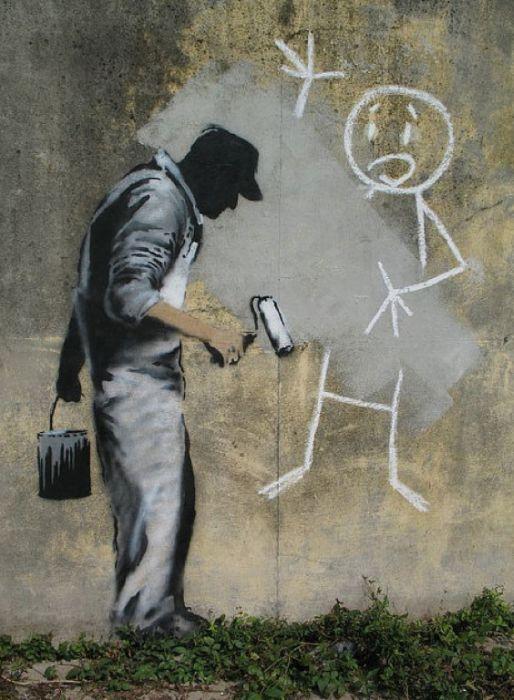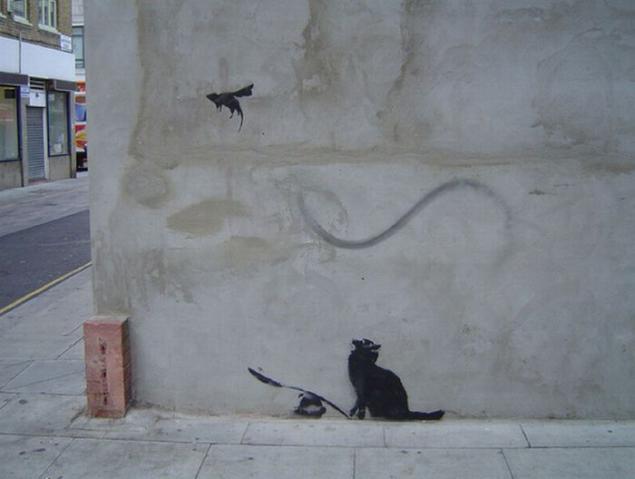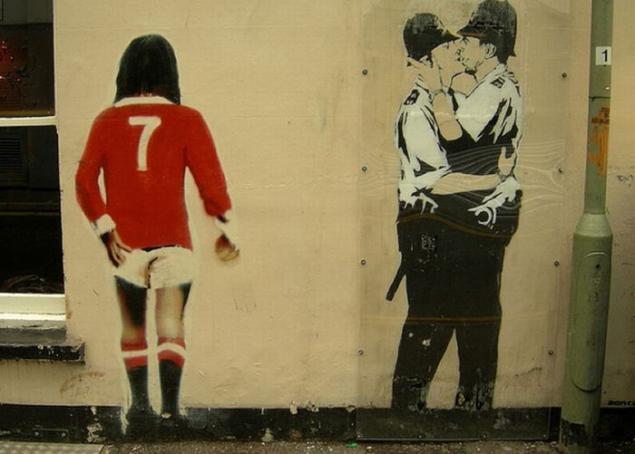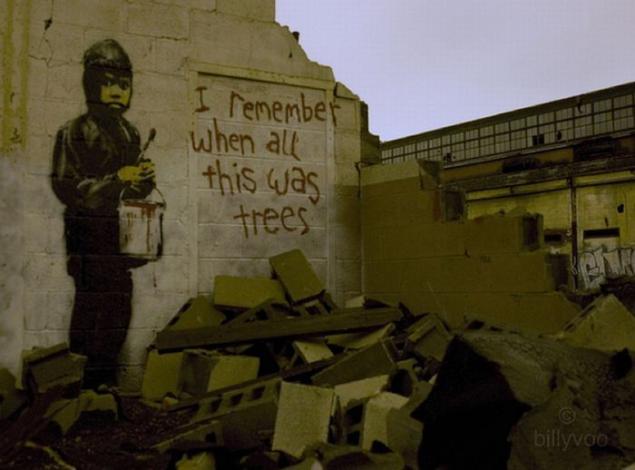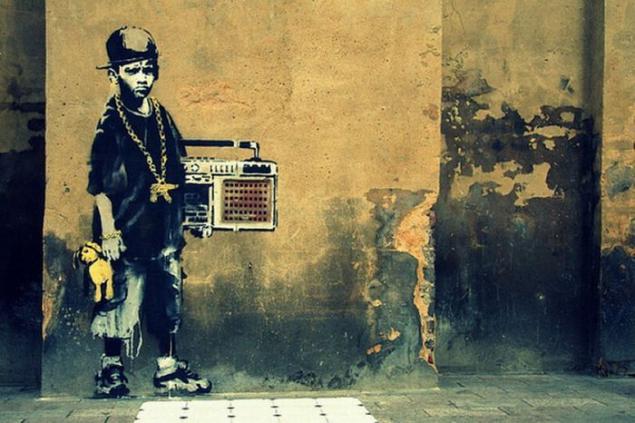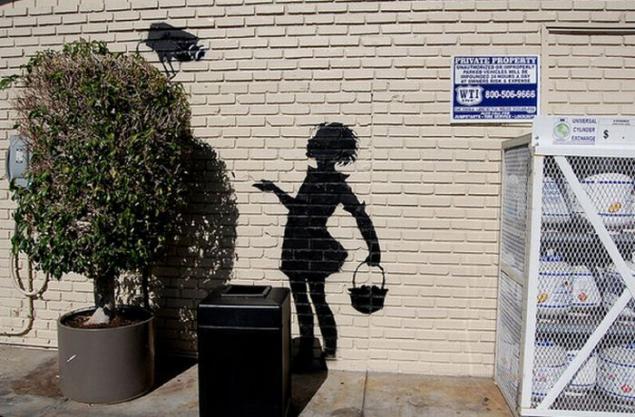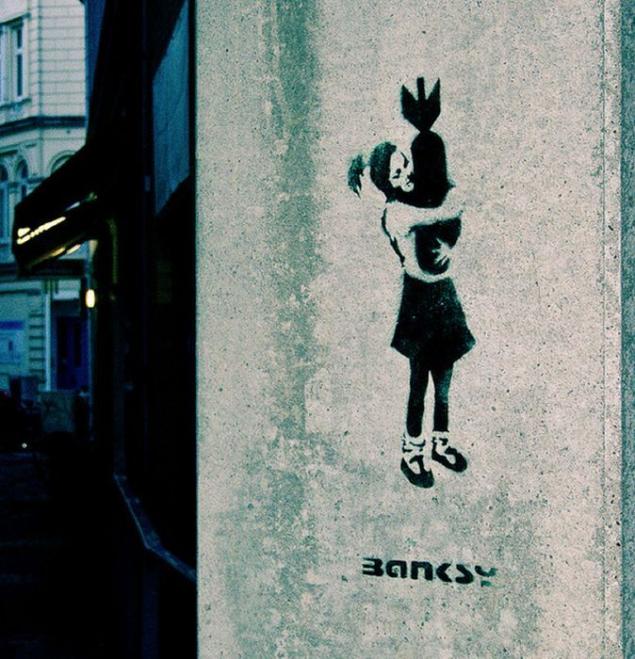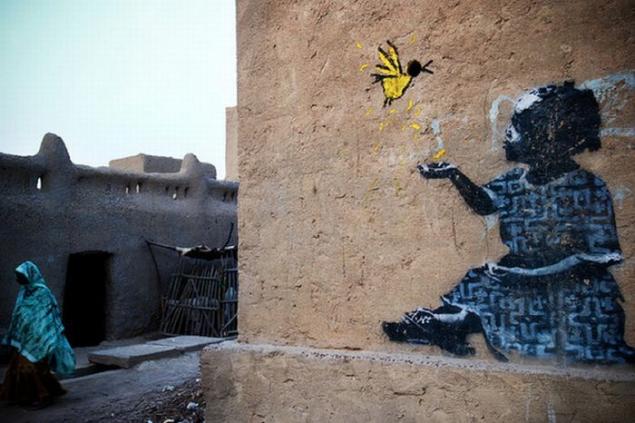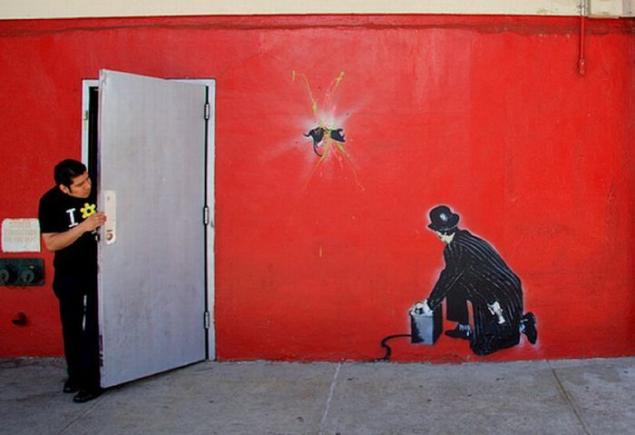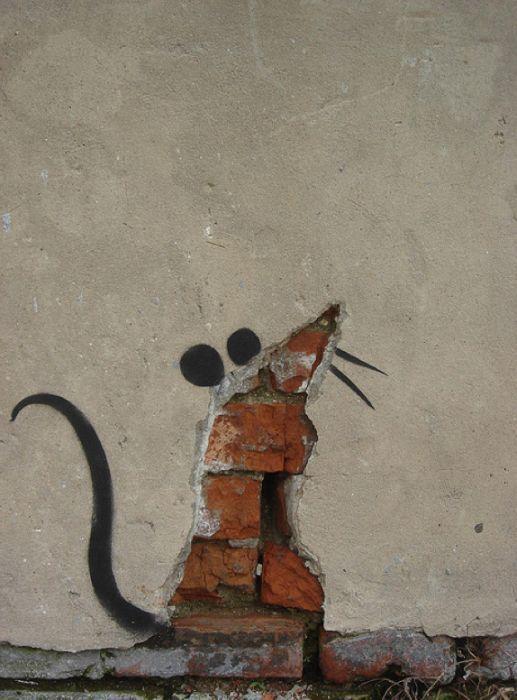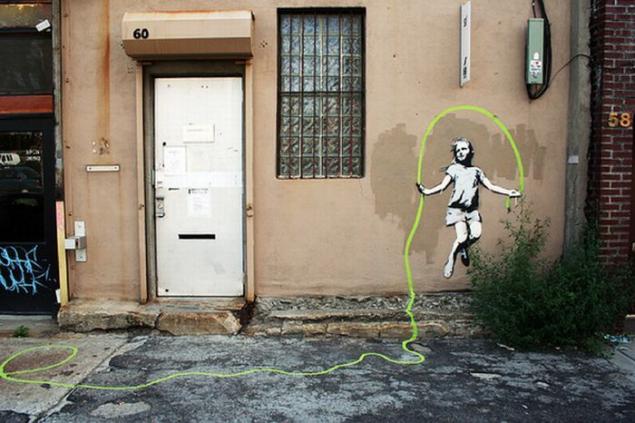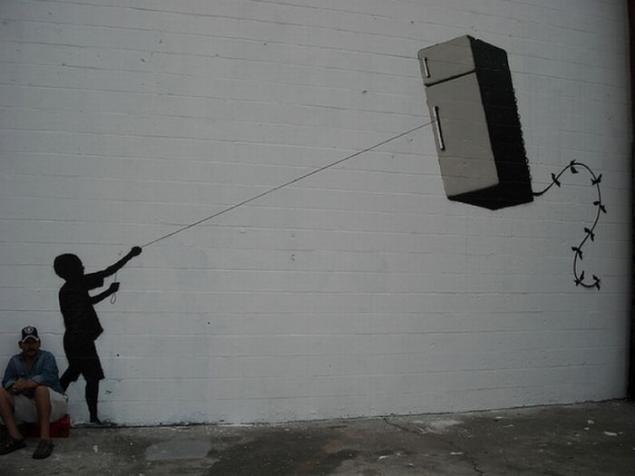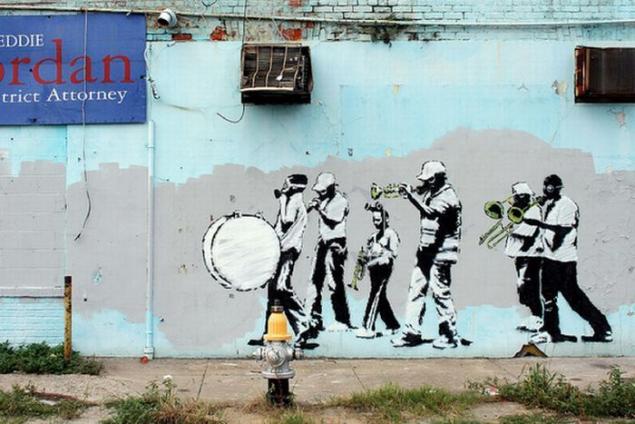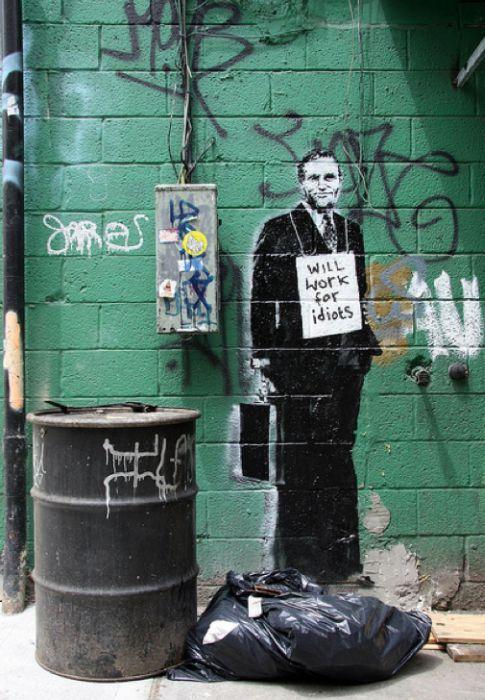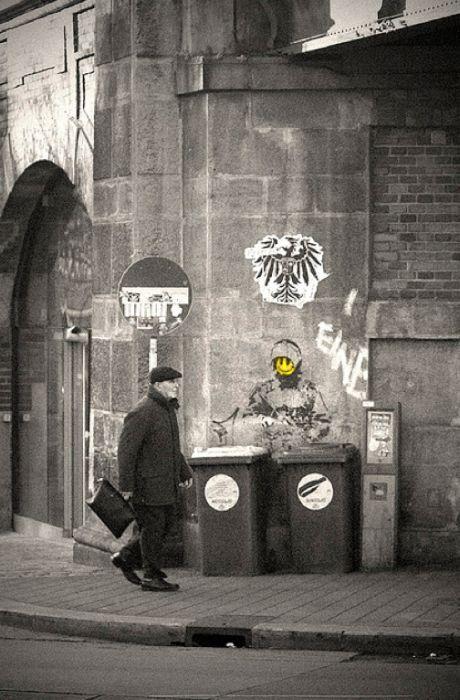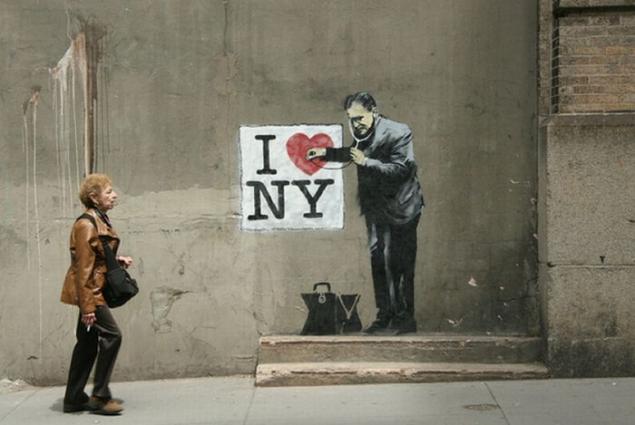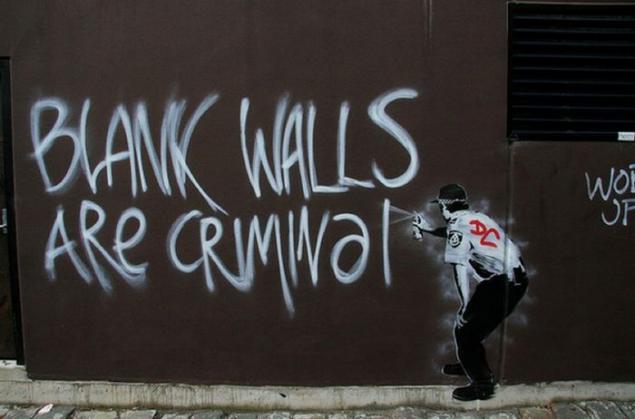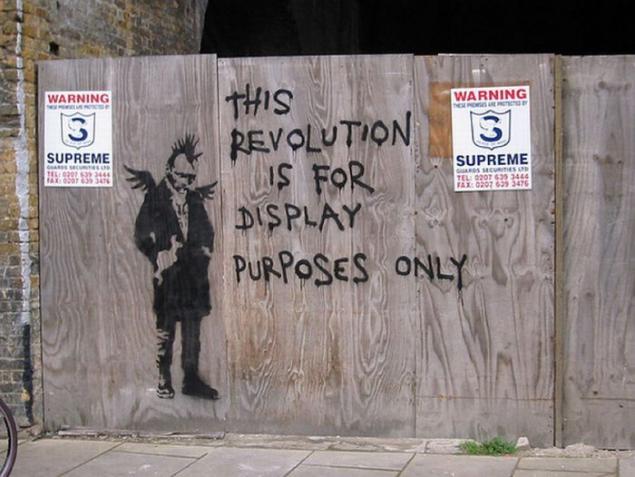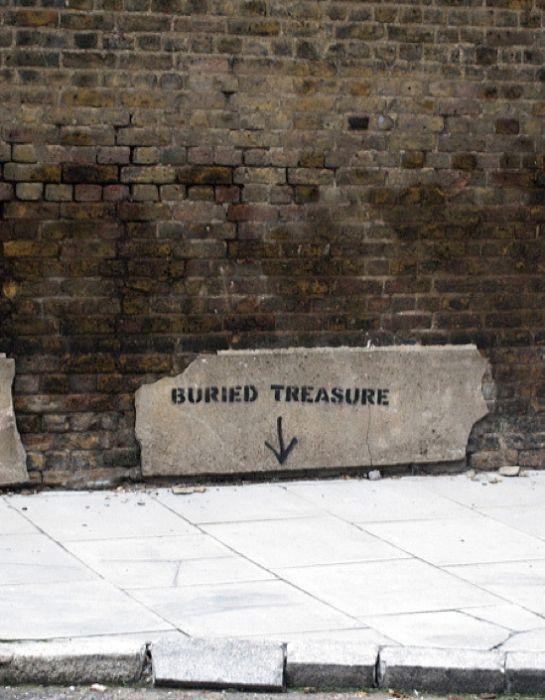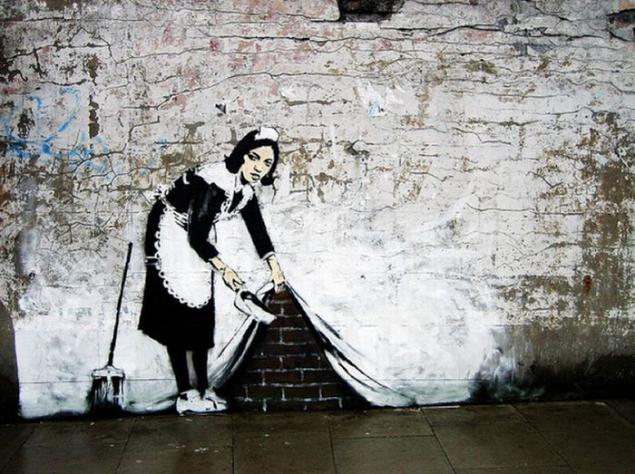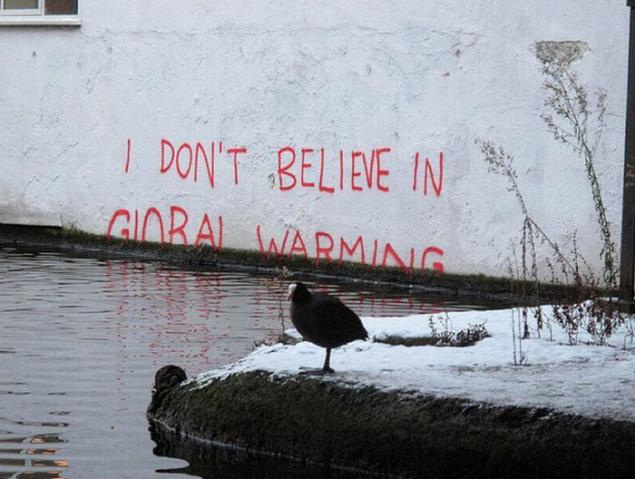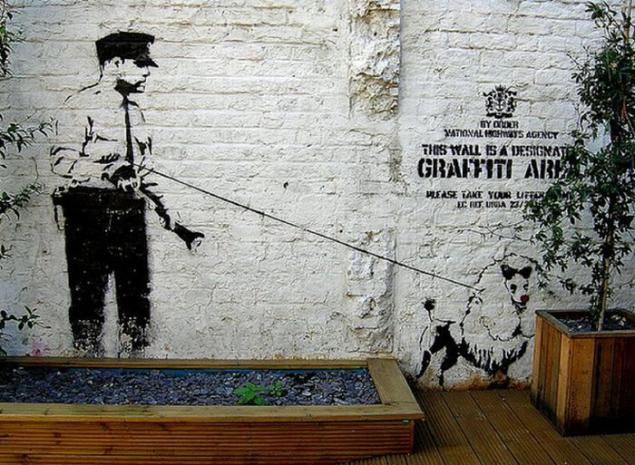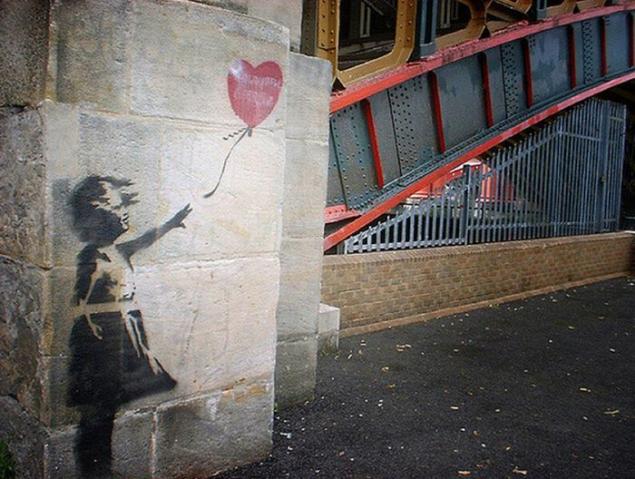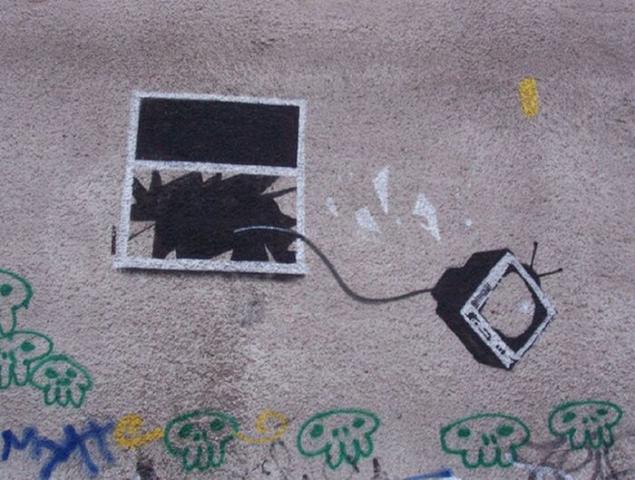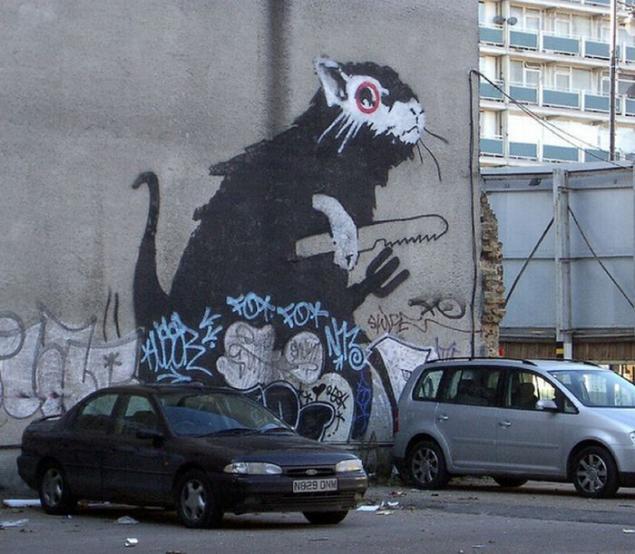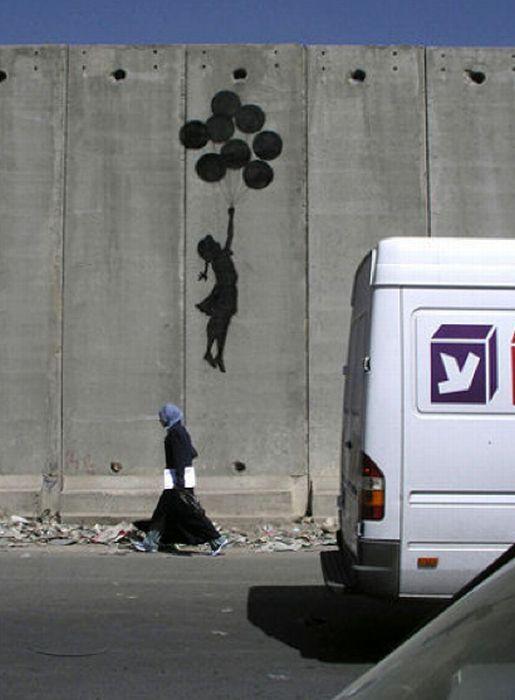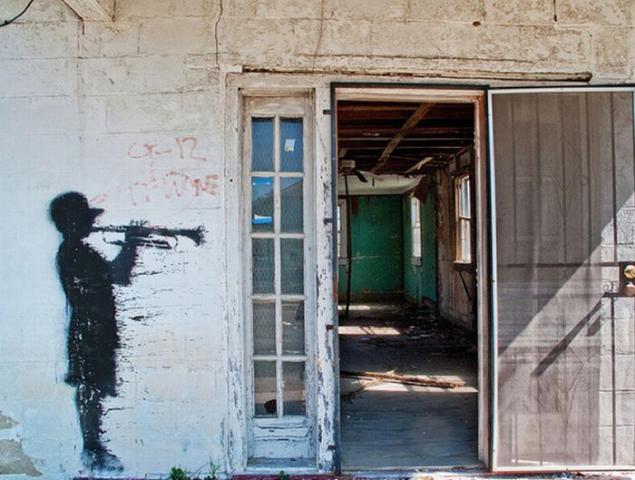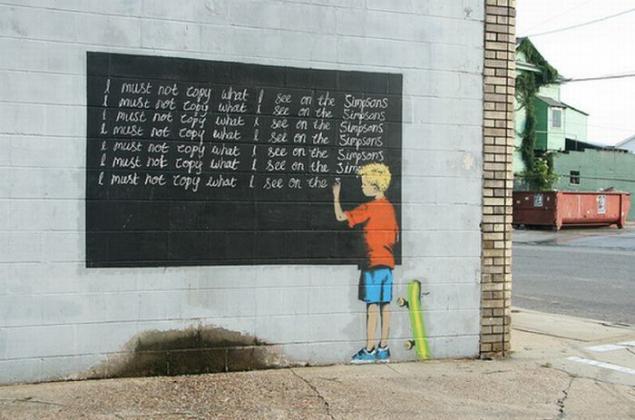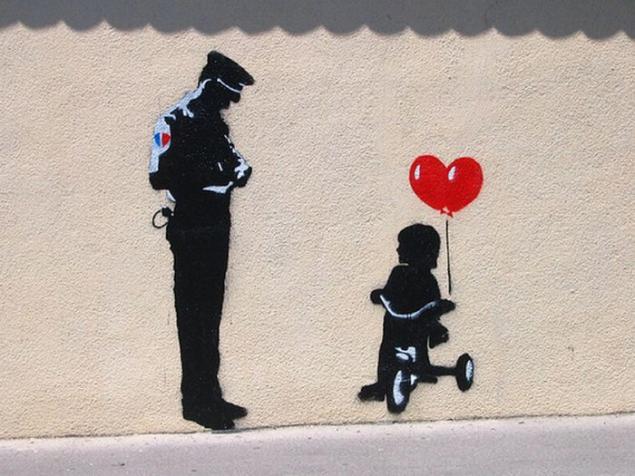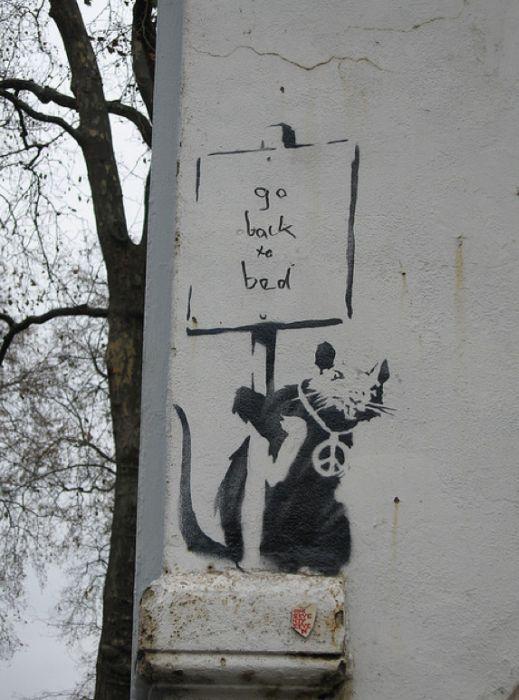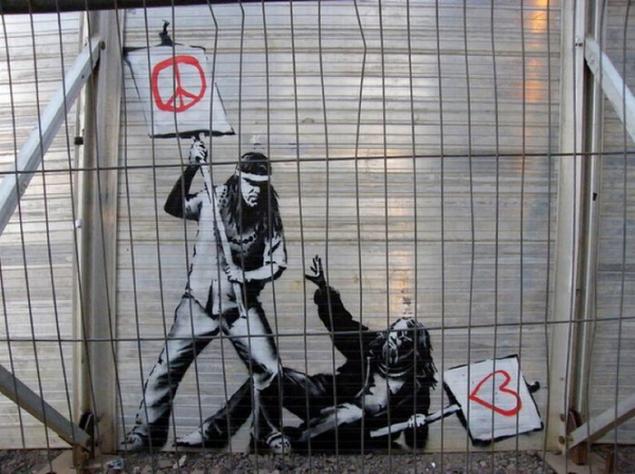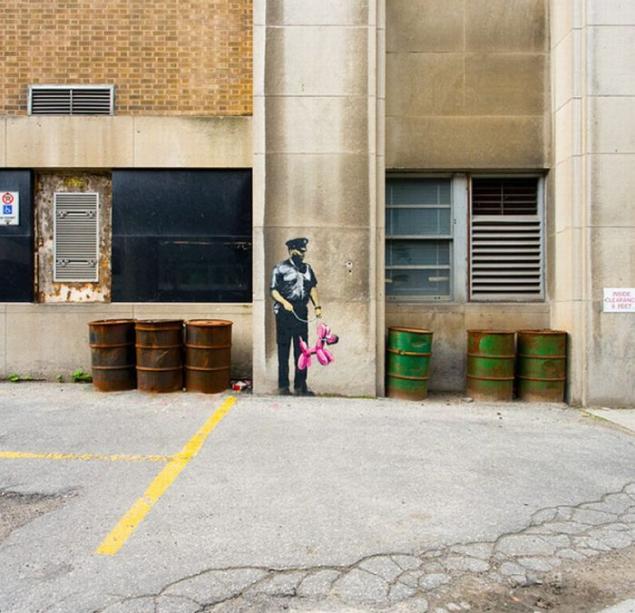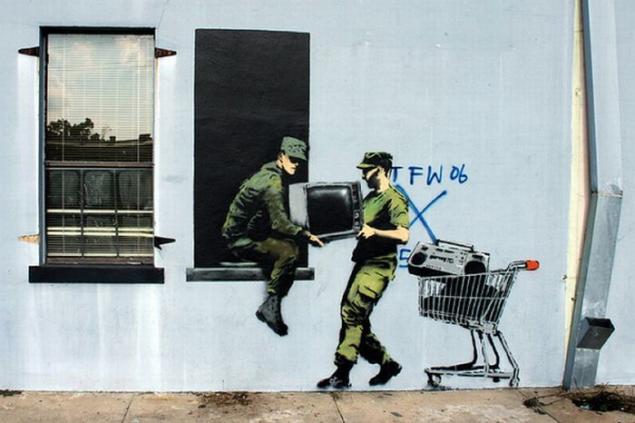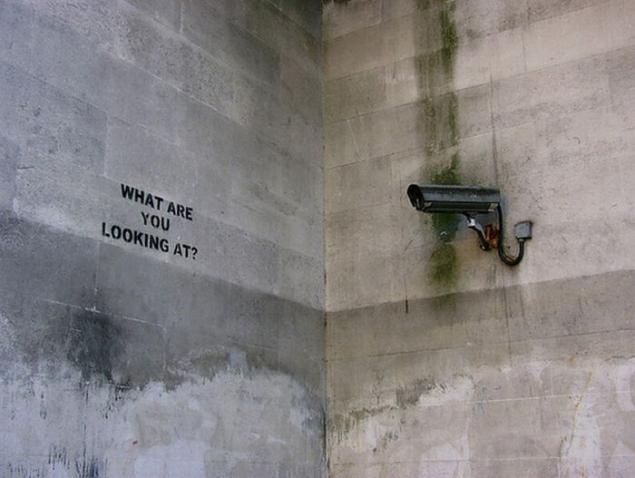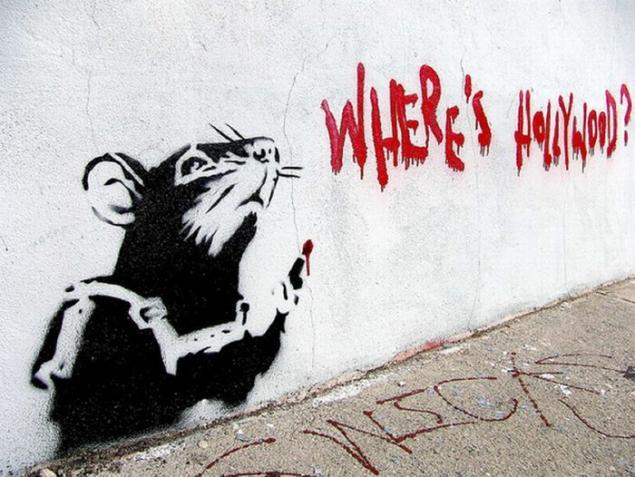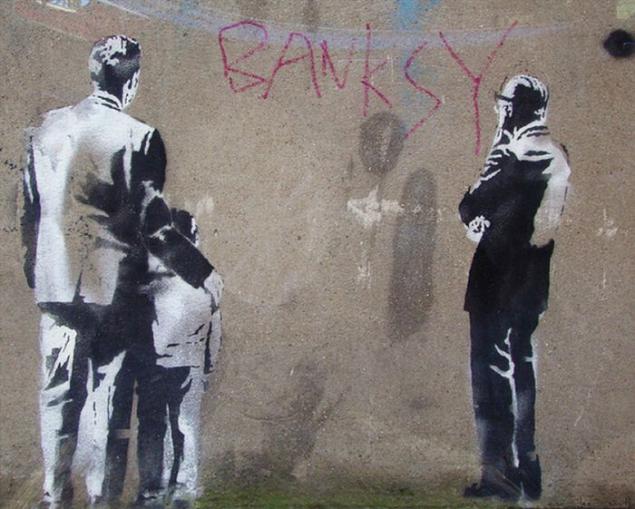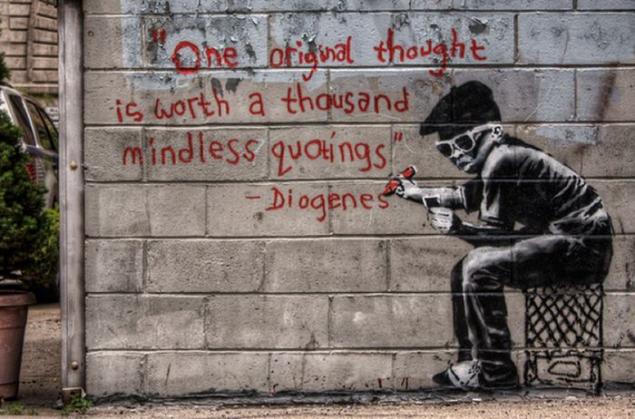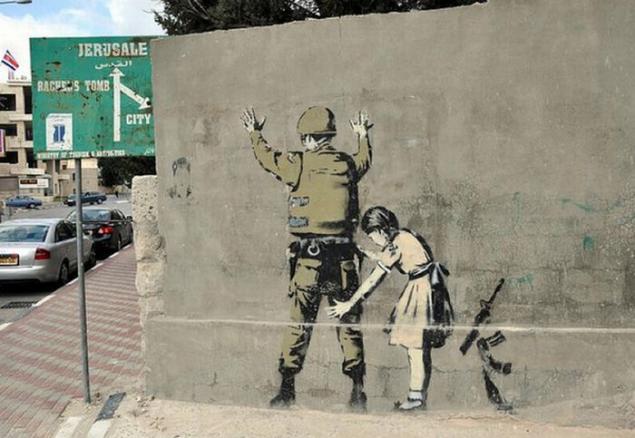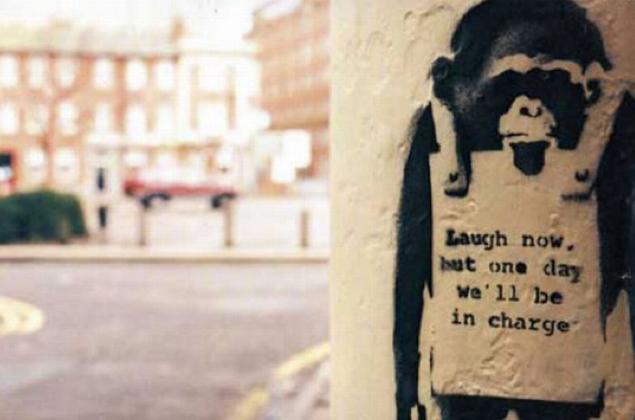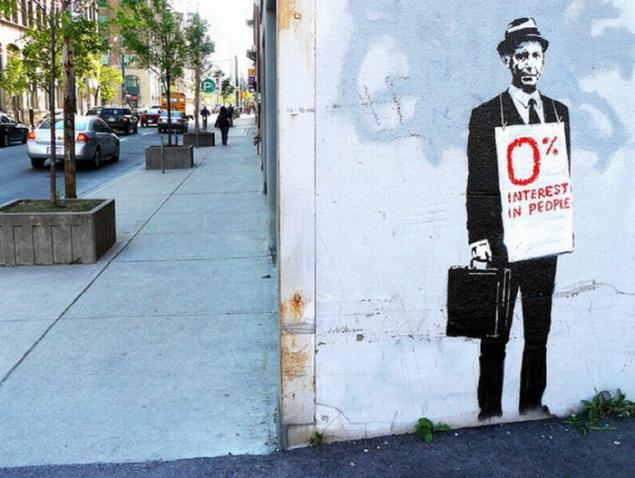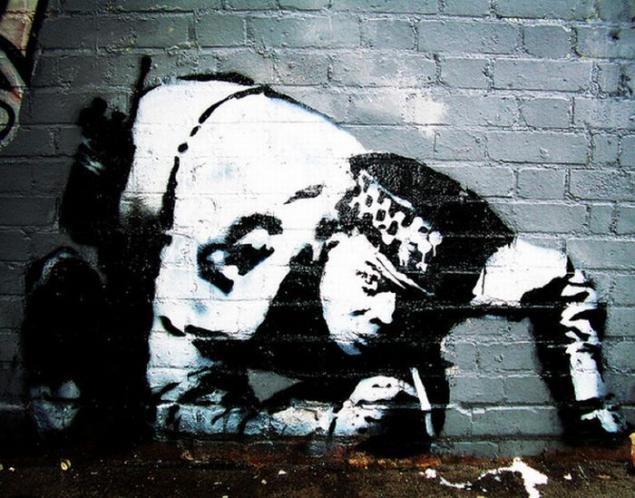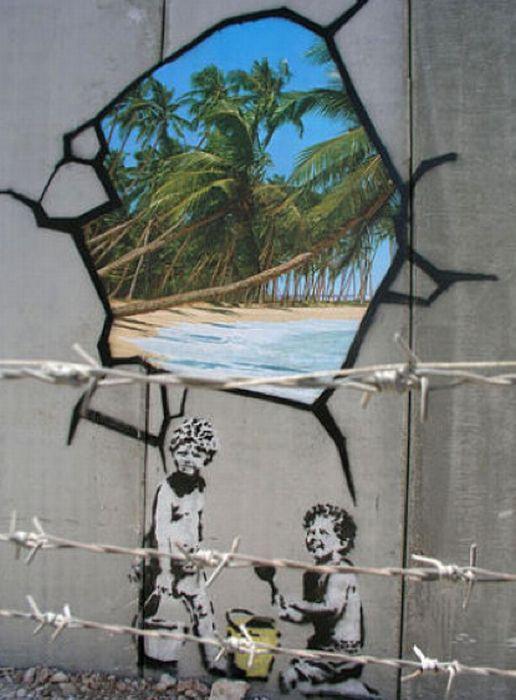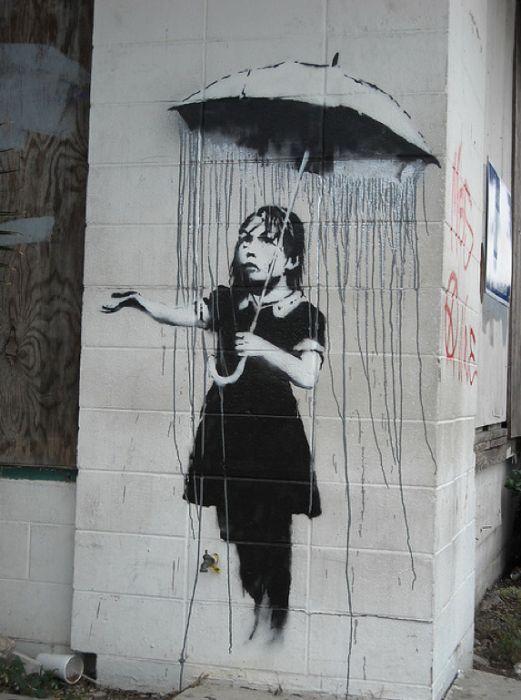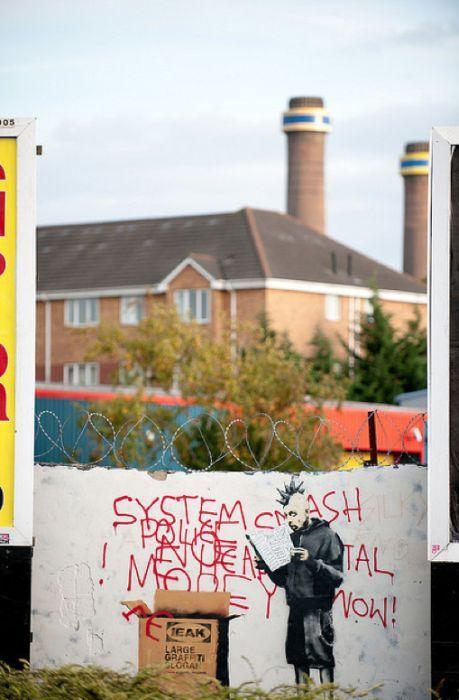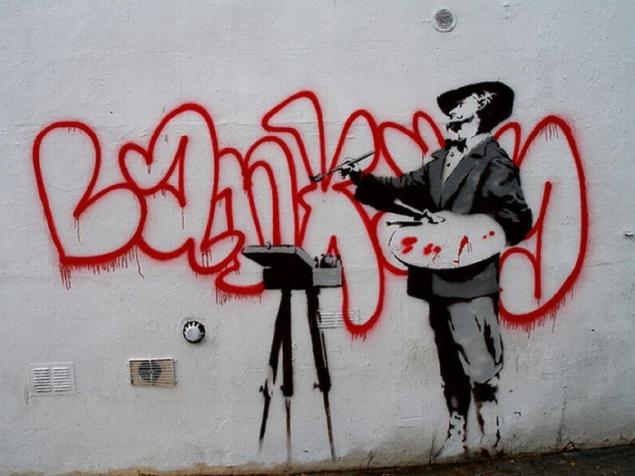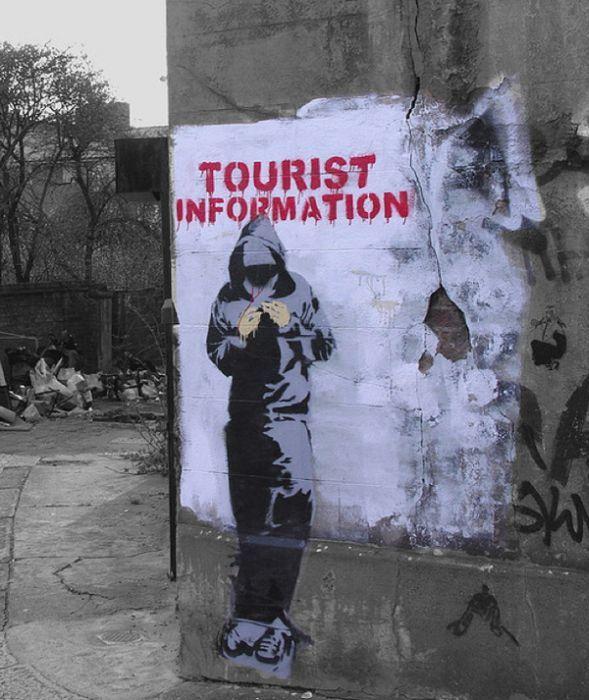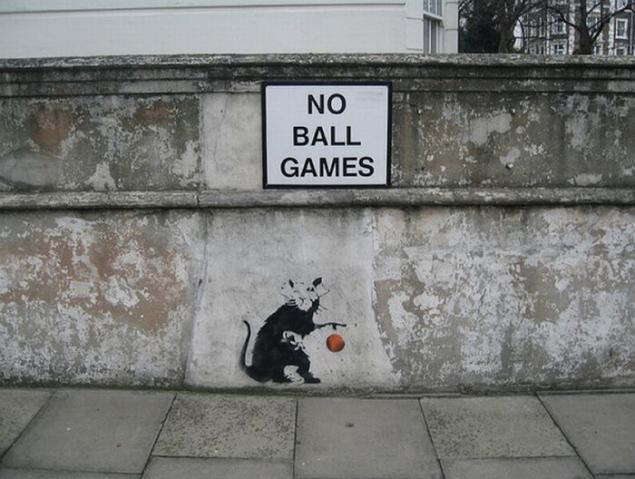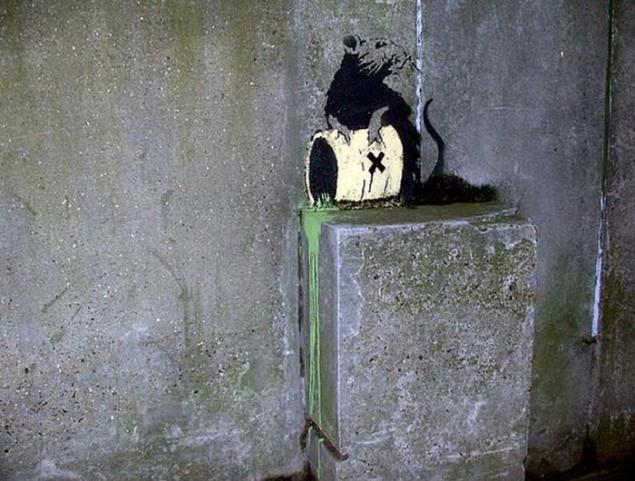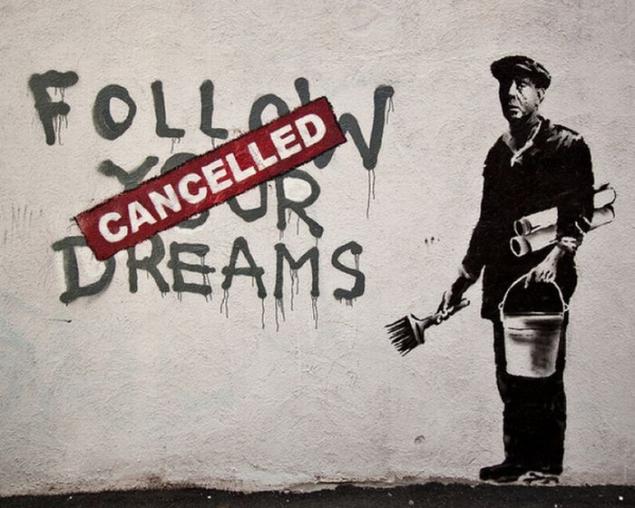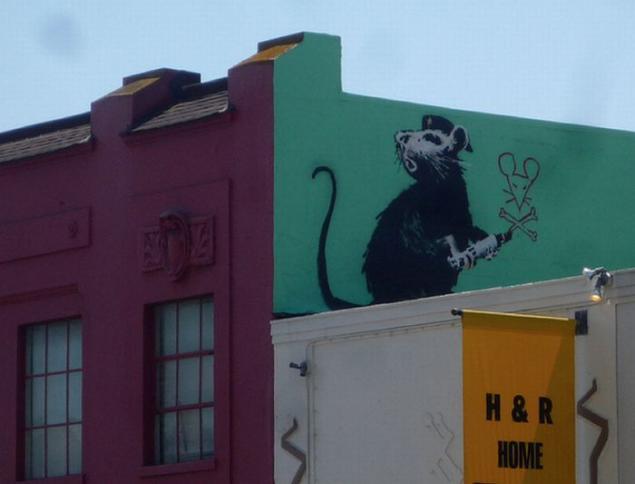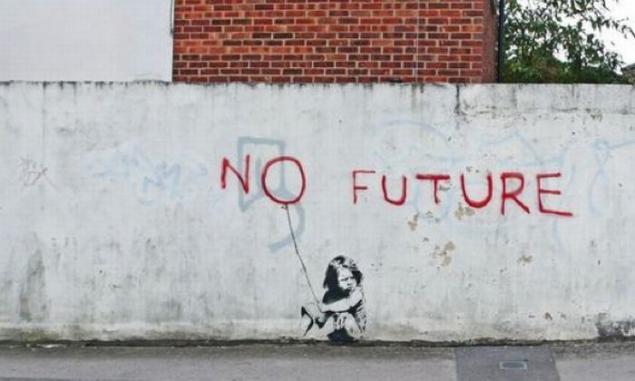 via source