Unwittingly keep the wedding theme in their posts. The fact that a few days ago in New York launched the most Spring Fashion Week - wedding. When else to represent the bride outfits, but in the days of waking beginning of flowering and sentiments of love. That's right, just in the middle of spring on her, one might say, the equator, or watershed, and when the birds are back and the girl almost threw off not only winter melancholy, but also so boring, warm, and comfortable things.
And one of the first new collection of wedding dresses presented the Oscar de la Renta. Interestingly, the show opened and closed mannequins in a bright red dress, but the scarlet impromptu just a tribute to the most fashionable trends. In general, the collection of the famous French brand renowned designer interior is light gentle tones. Oscar de la Renta offers future brides are two main colors of wedding dresses - ivory as timeless classics and current sky-blue.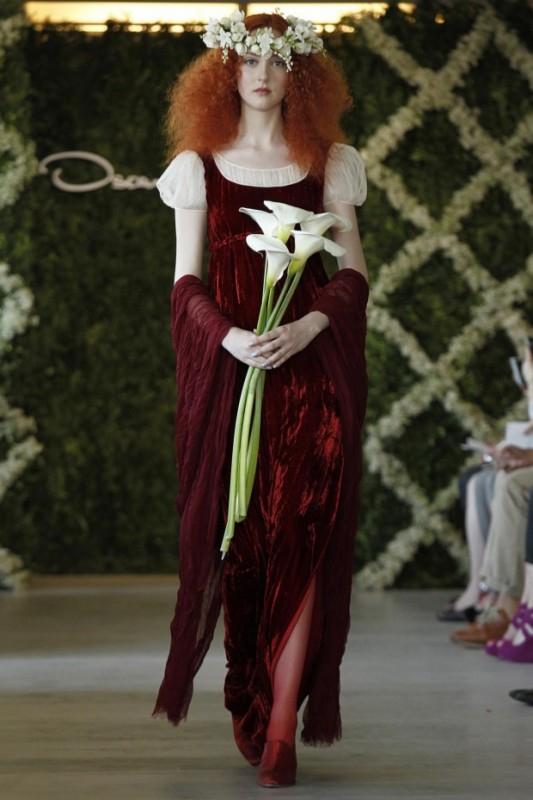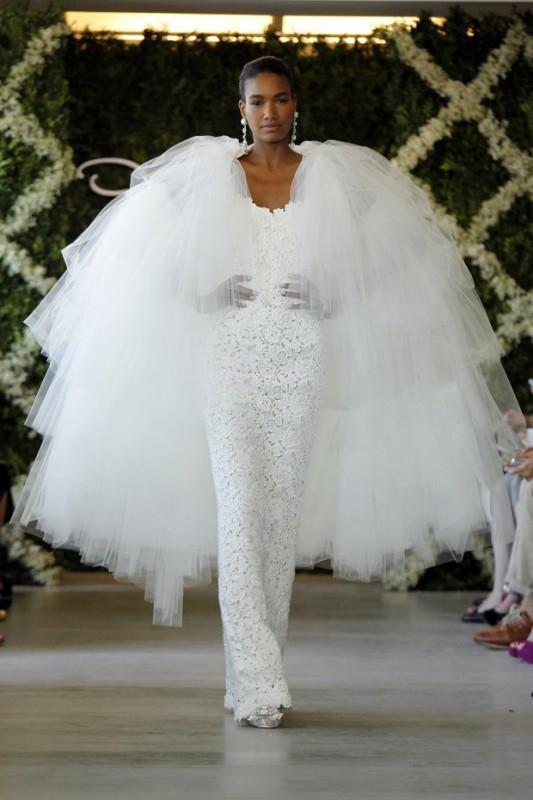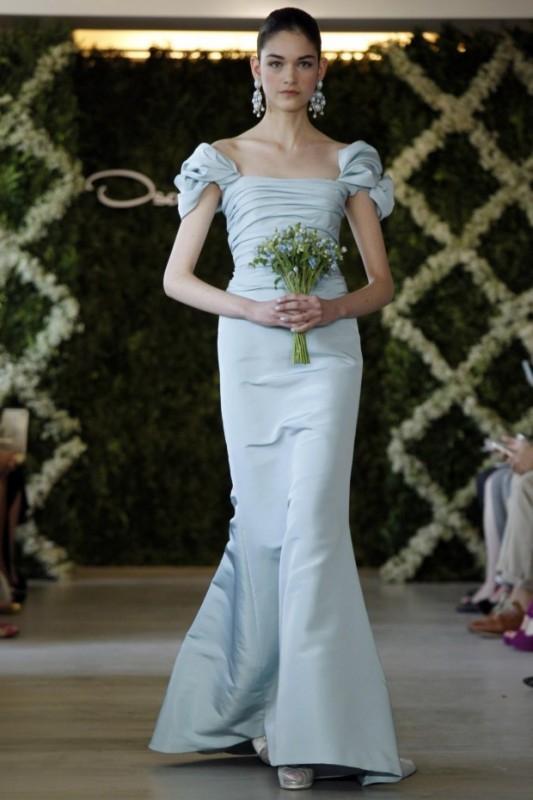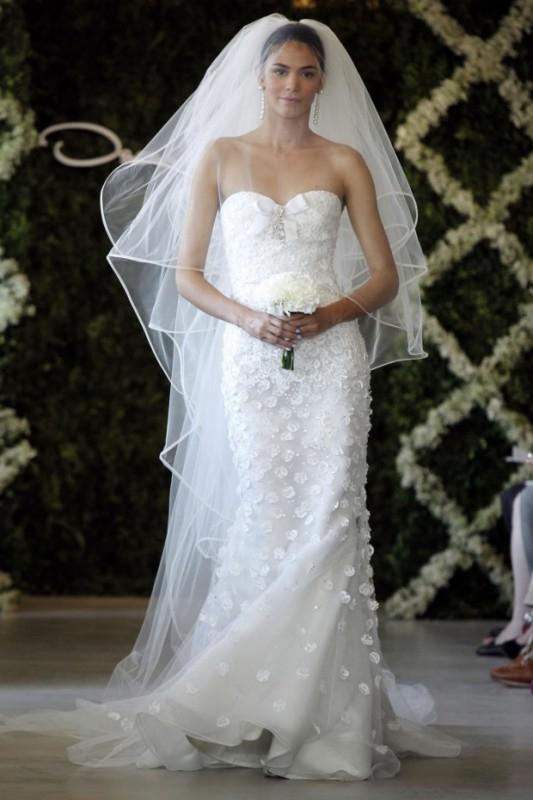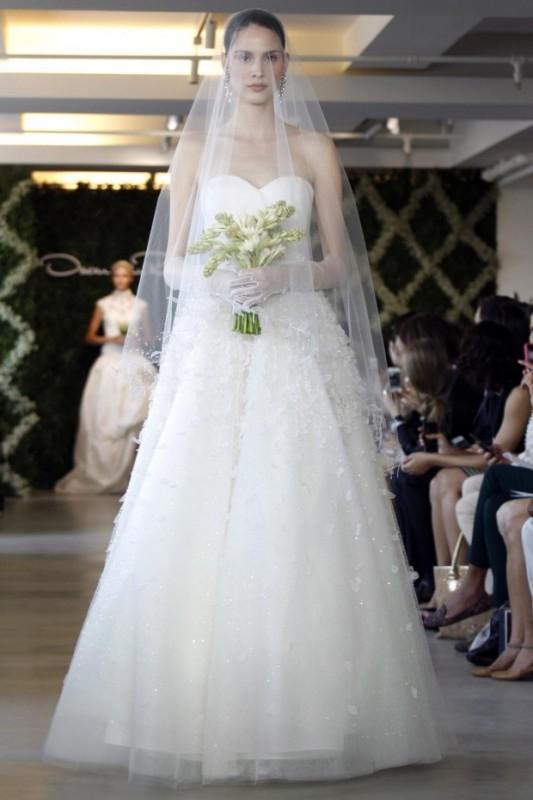 Wedding Creations Oscar can not conquer, first of all, a variety of shapes and styles. So famous designer attracts women with very different desires, style, age and taste preferences. You can see that in the line he created wedding dresses have a classic and long dress with a veil, and a model with a floral print and a simple but elegant mini and even a costume that consists of unusual sports pants style and retro stamp bustier.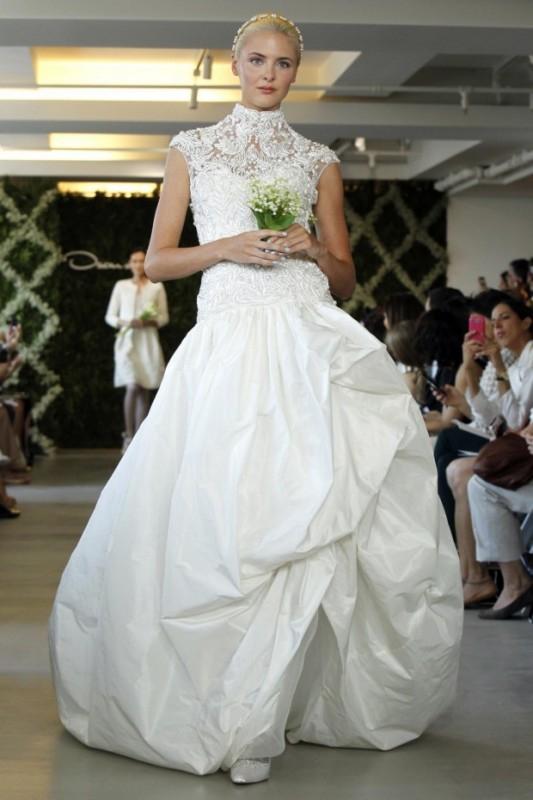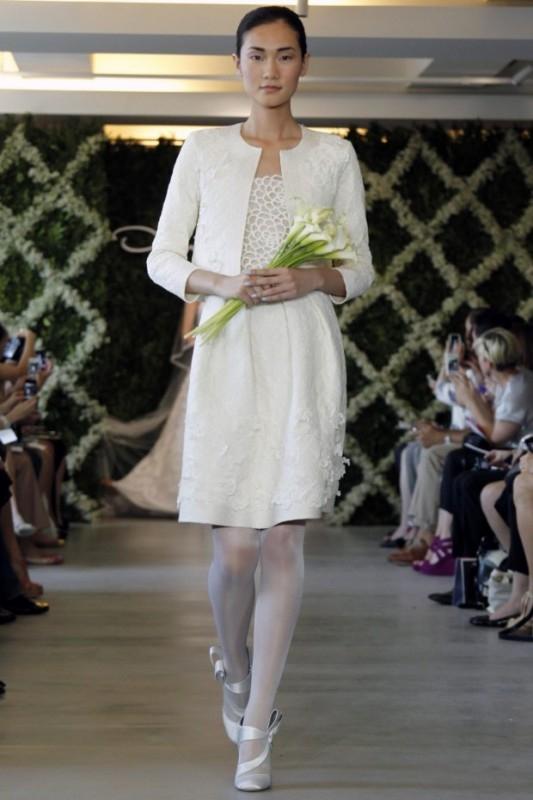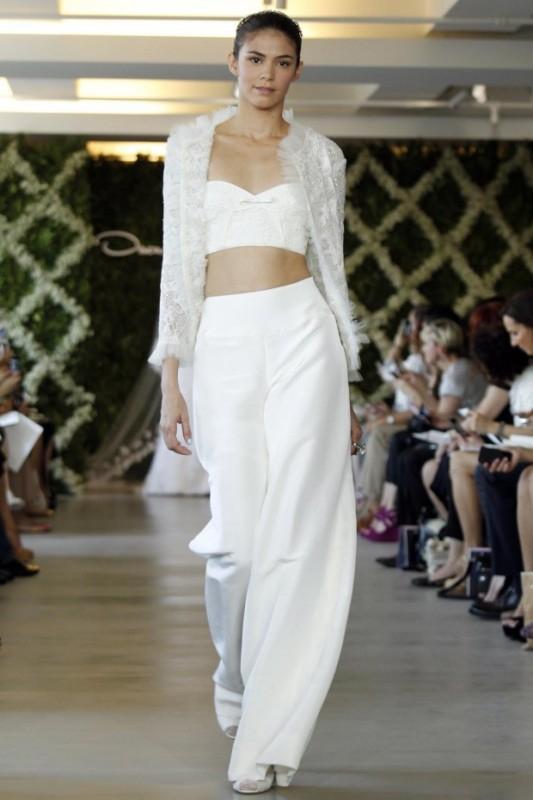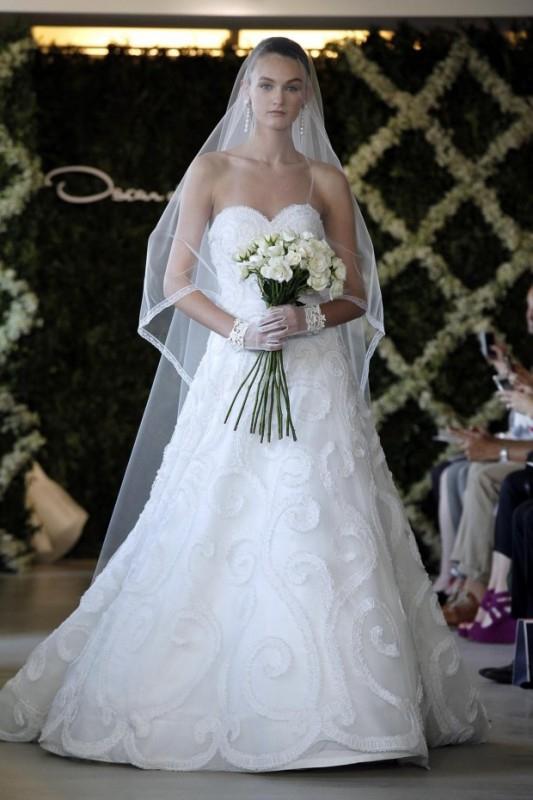 In this collection are over-represented all sorts of traditional wedding dresses Details: finest lace, chiffon flounces, layered taffeta, ruffles, bows and elaborate embroidery.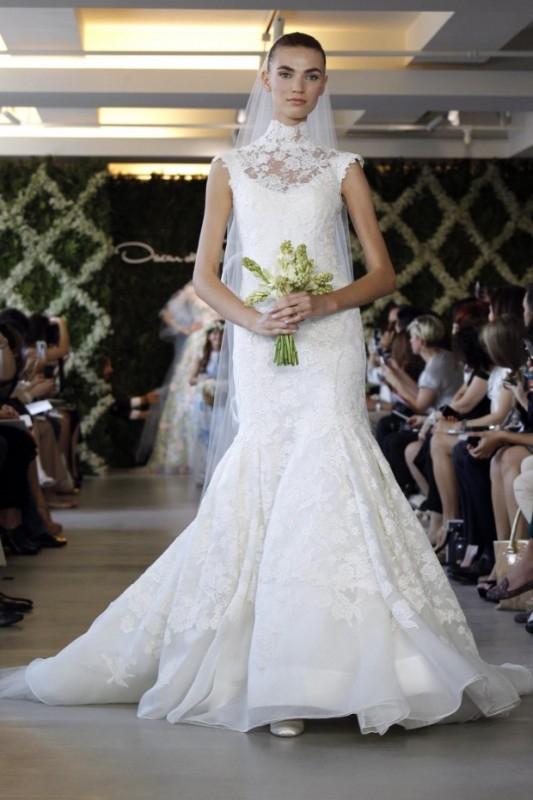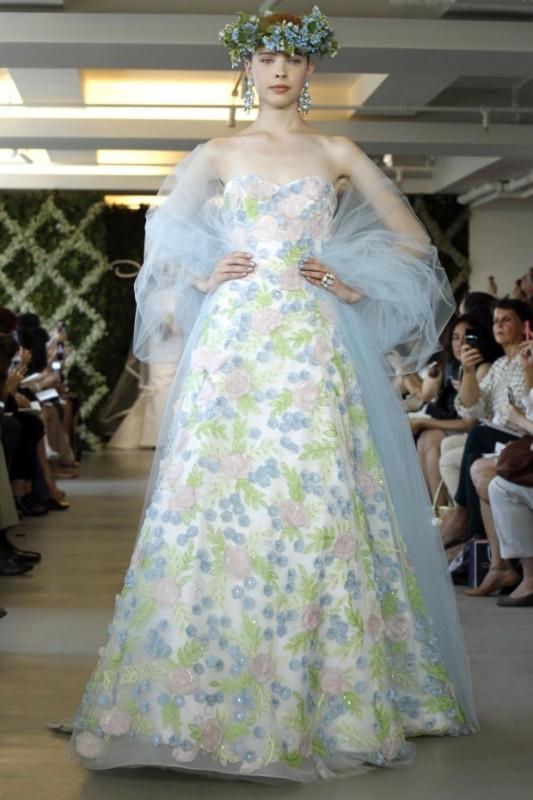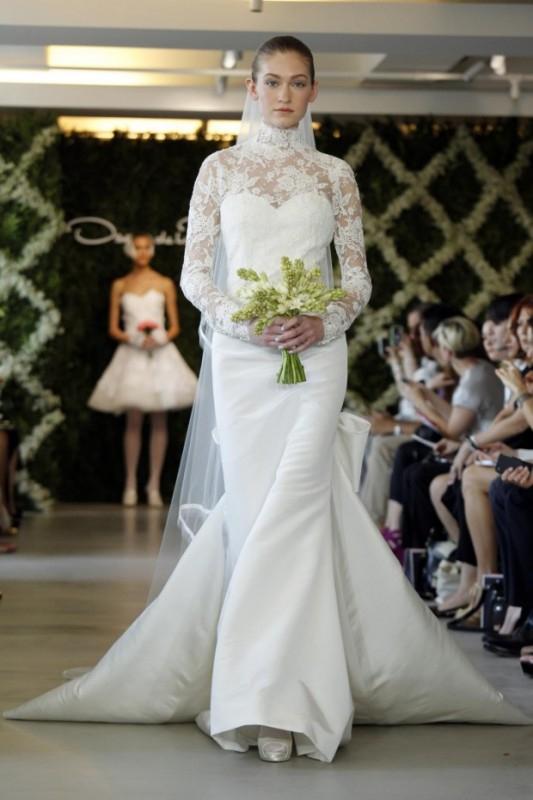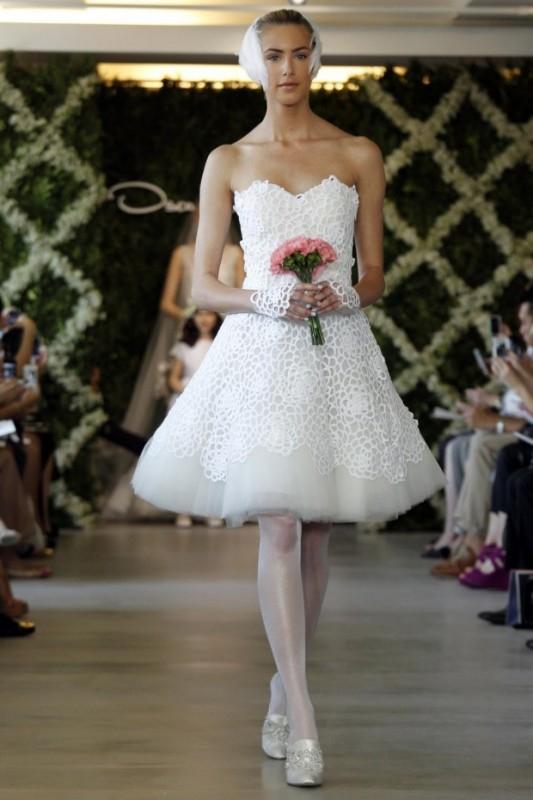 American designer also offered as the main accessory is already almost forgotten brides veil. And he presented it in a way that you come to the idea of ​​reviving the podnadoevshego attribute-looking collection of Oscar truly elegant, adding the image of romance, mystery and innuendo. There are also images in which the designer uses the diadem, transforming these girls in the true king. And if the veil still you do not like, then it is quite possible to replace a wreath of flowers or beautiful original rim.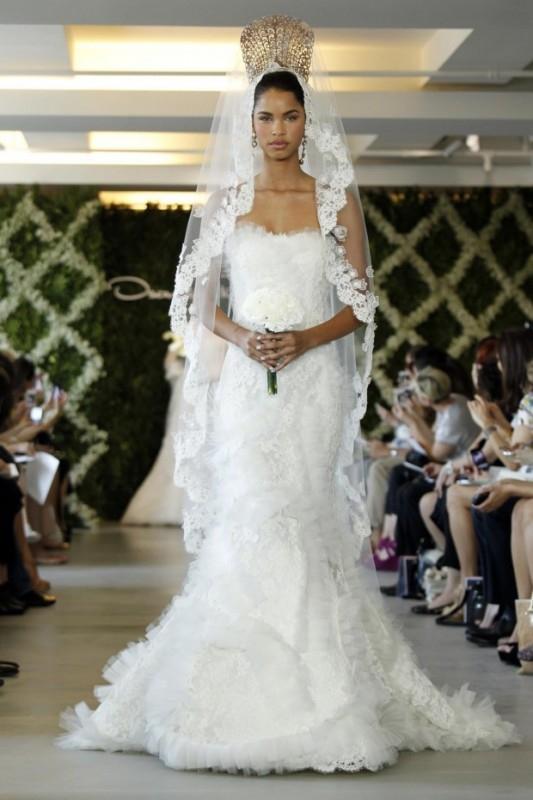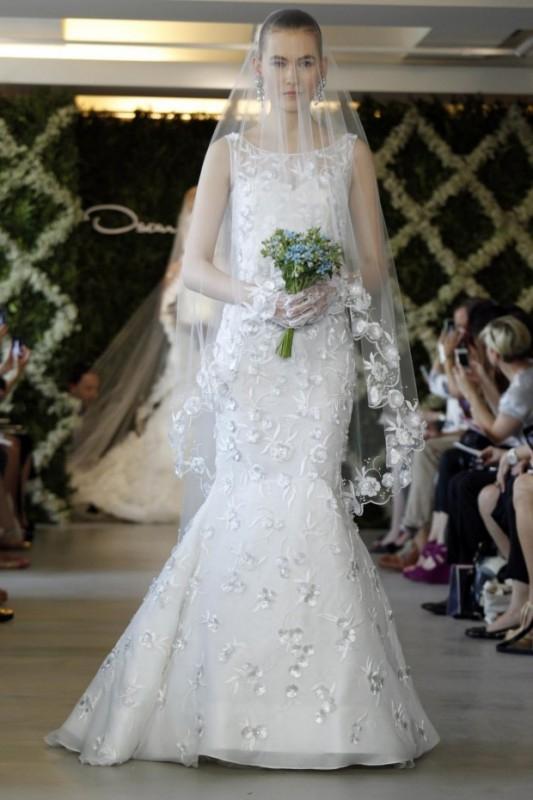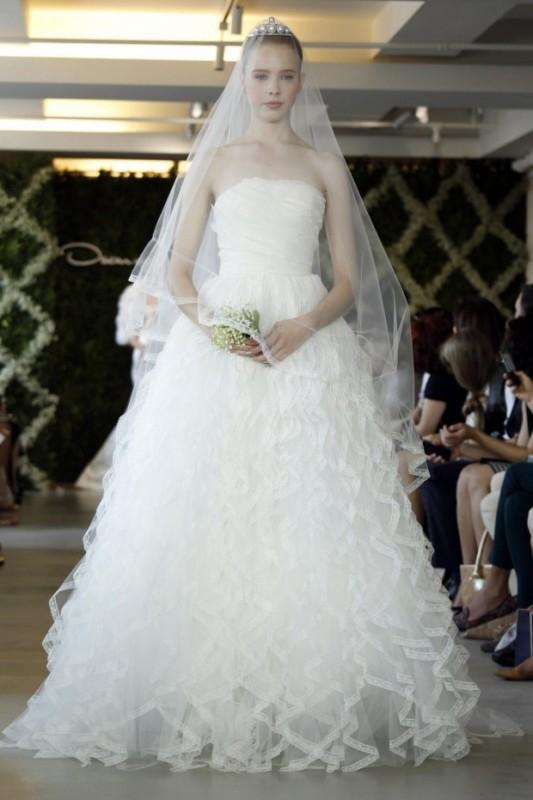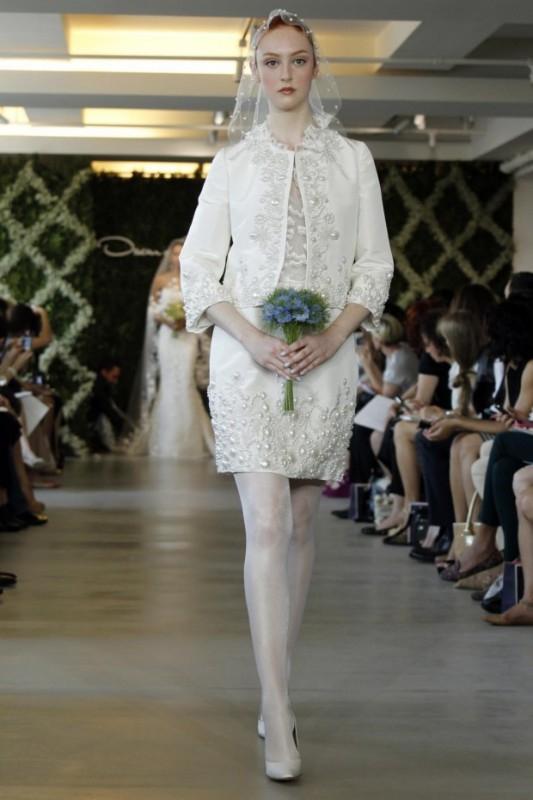 On top designer pleasantly surprised guests of the show, presenting, besides wedding, mini dresses for the little flower-girls, carrying charming basket with flowers. Their elegant outfits in no way inferior adult bride dresses.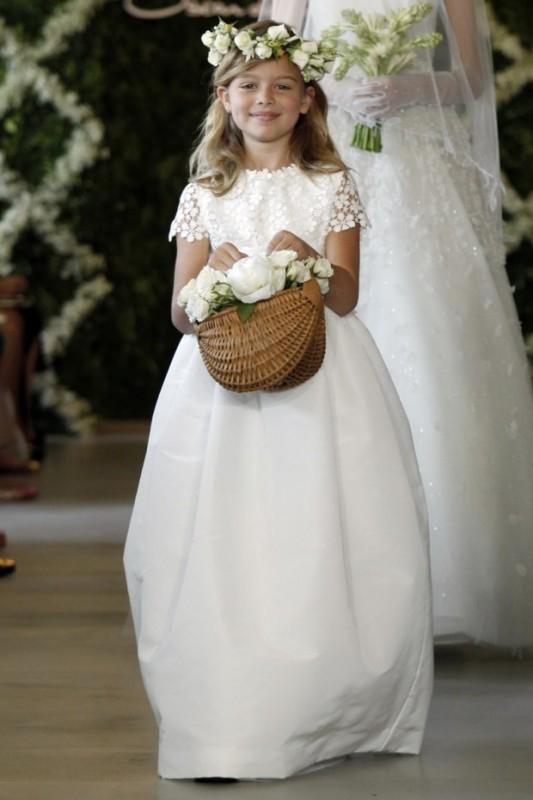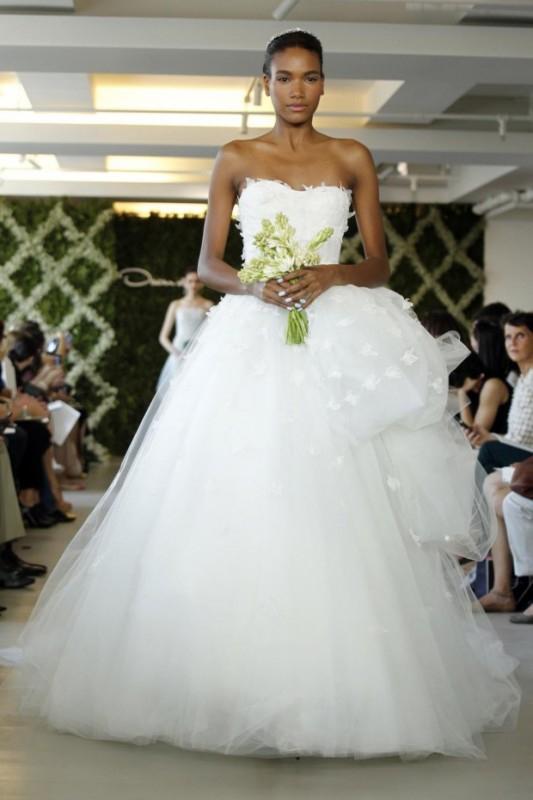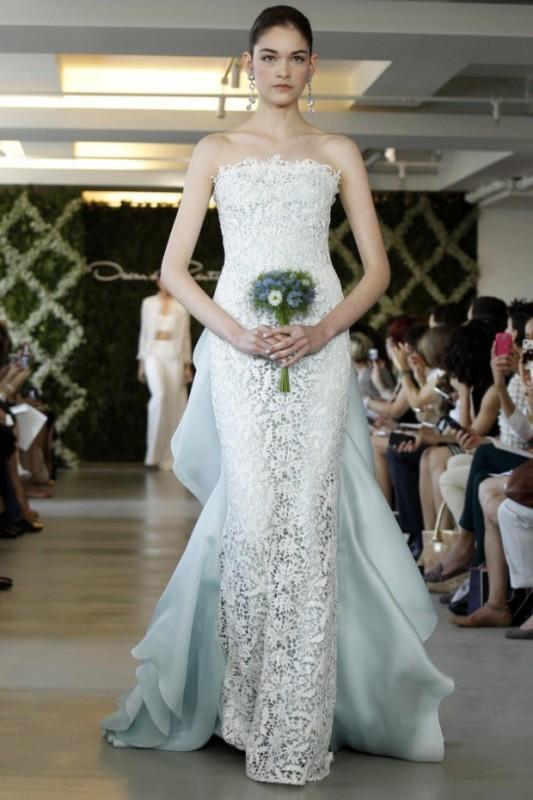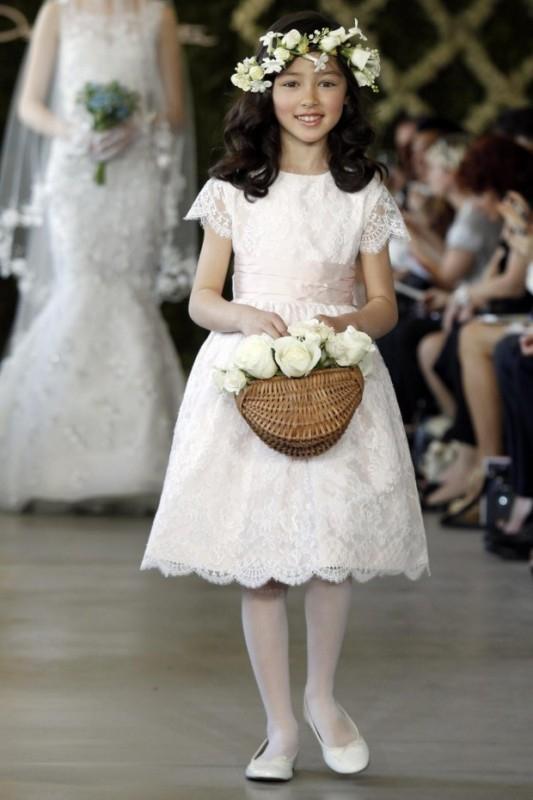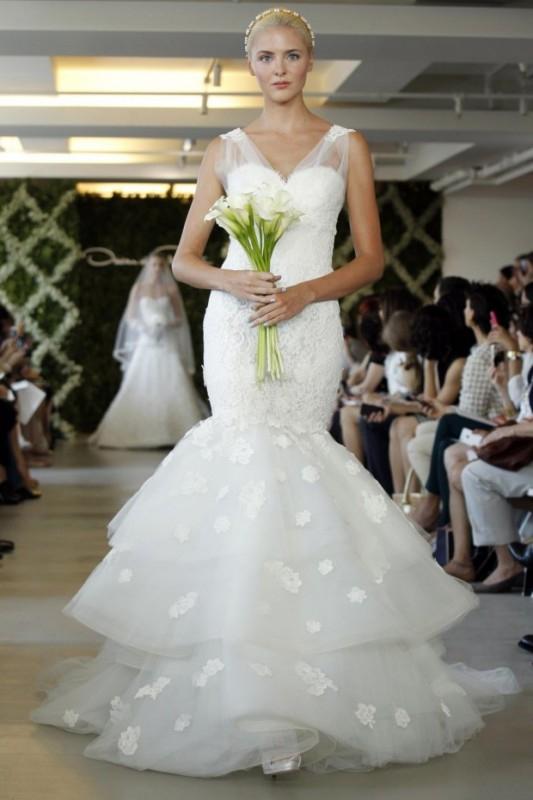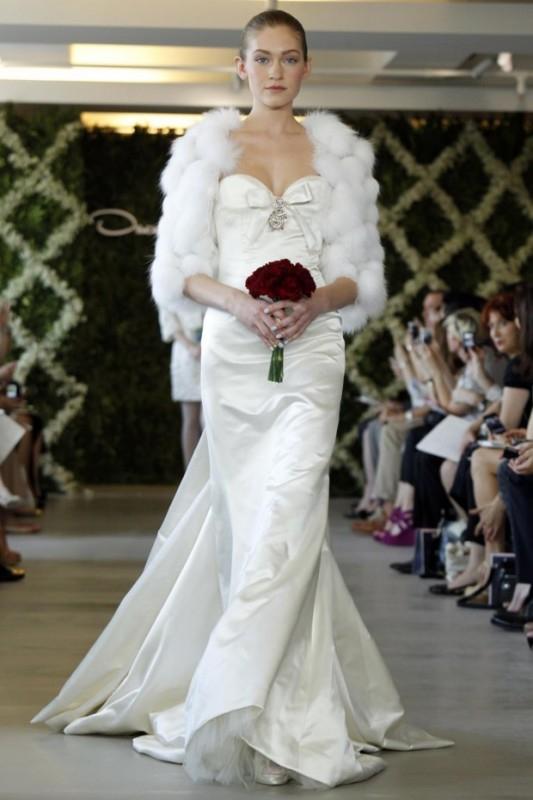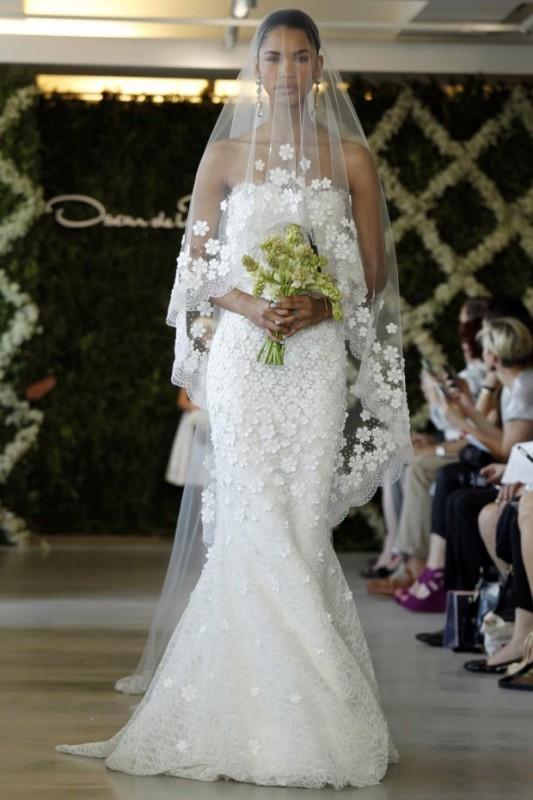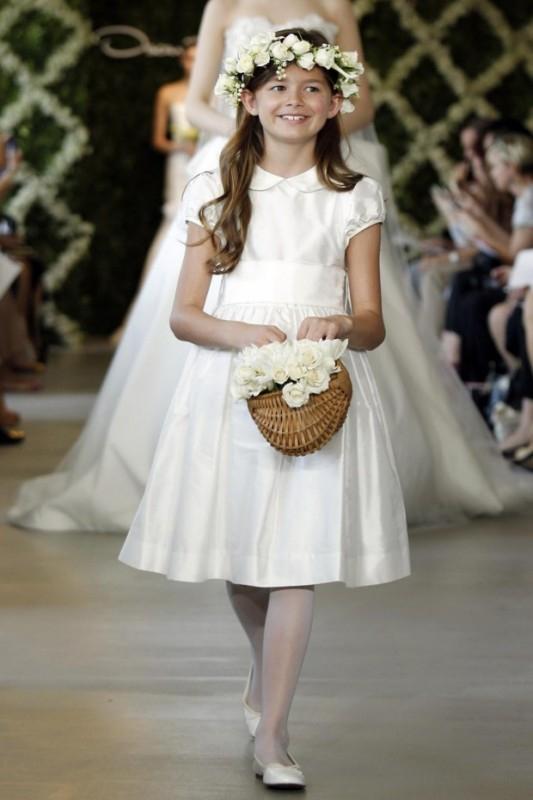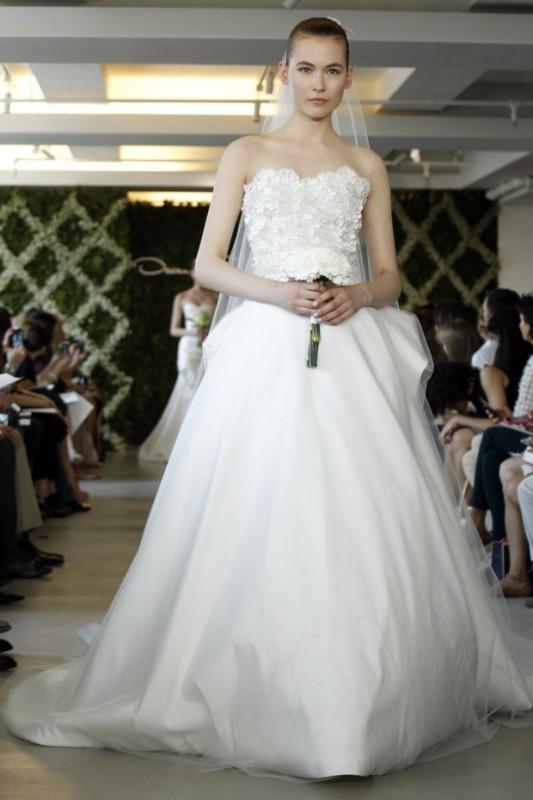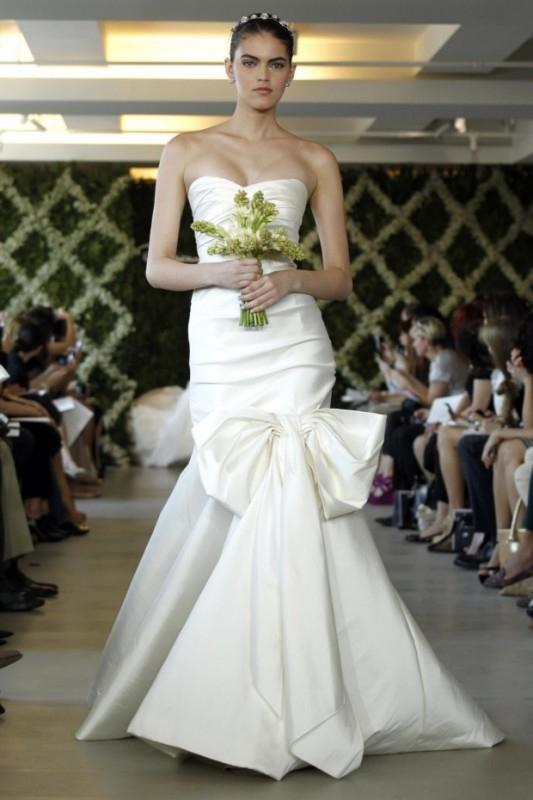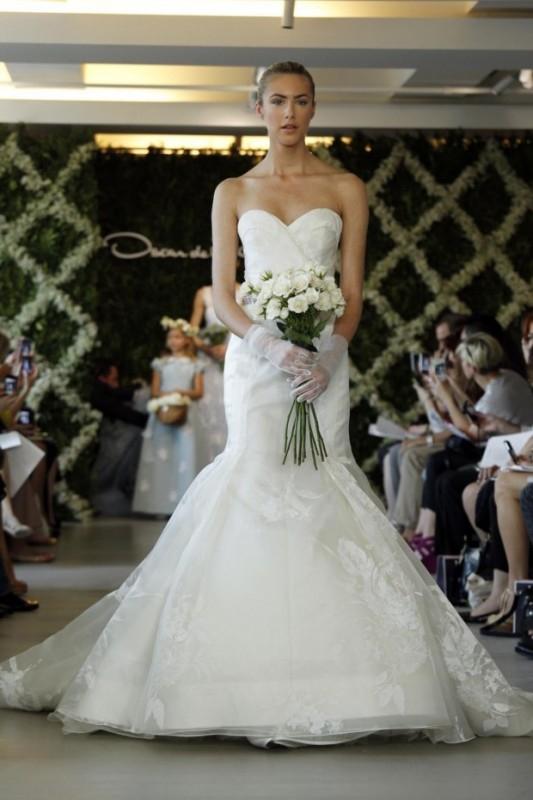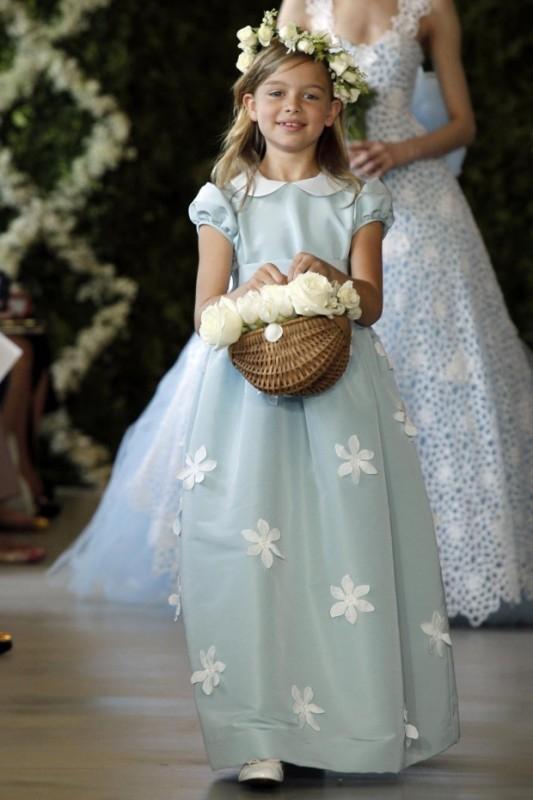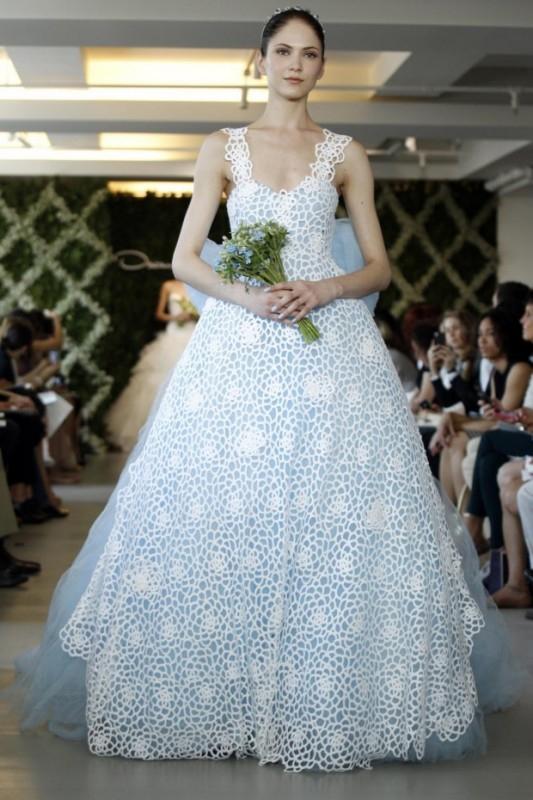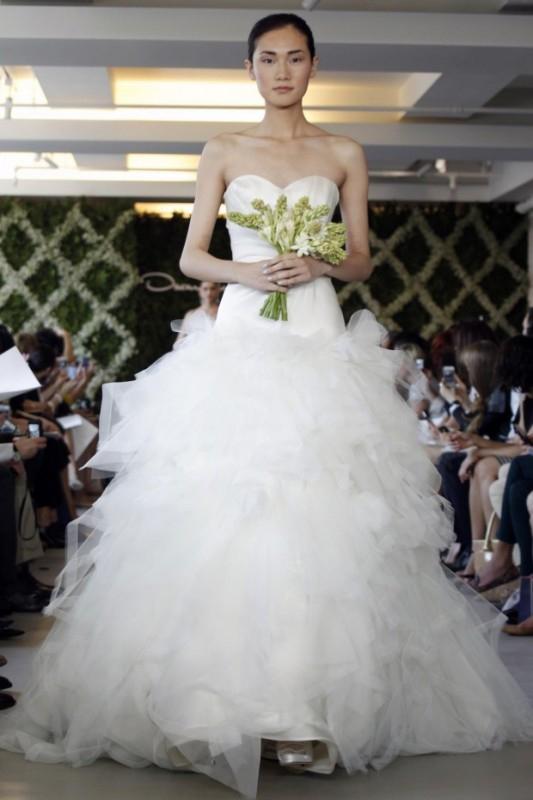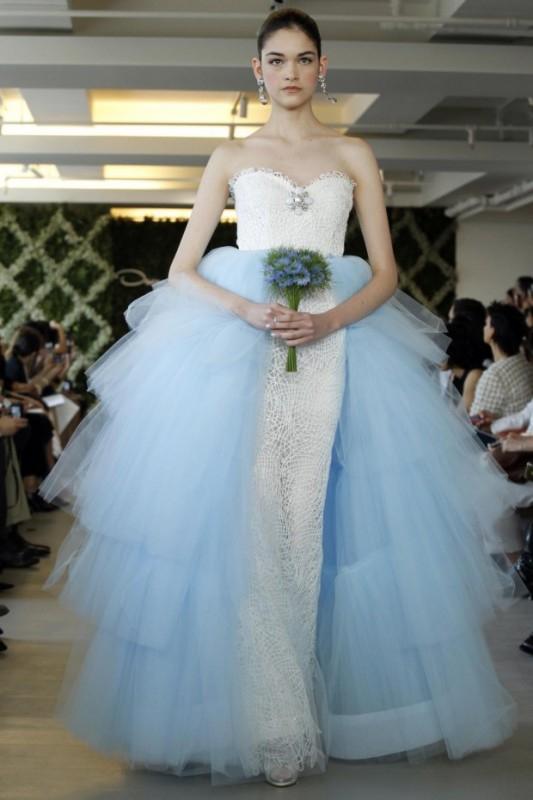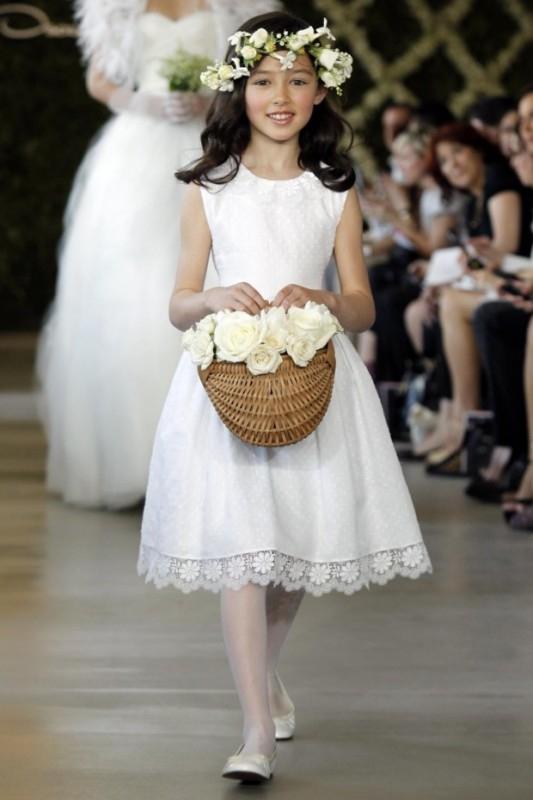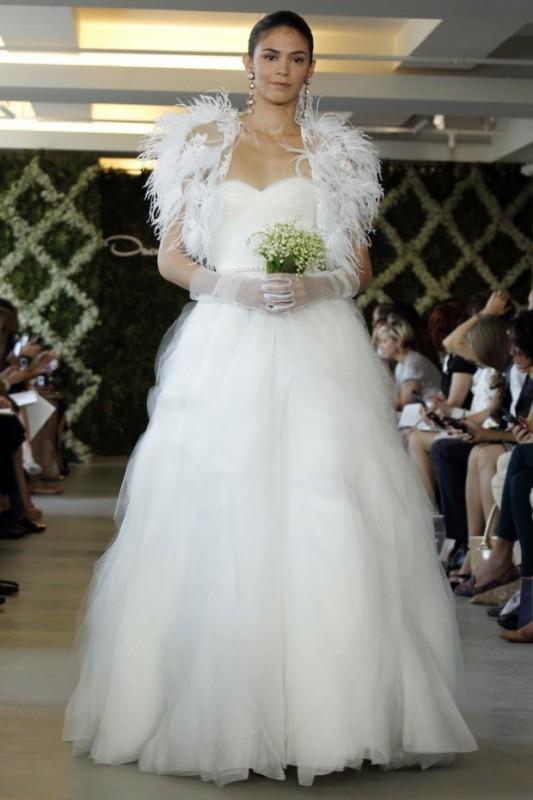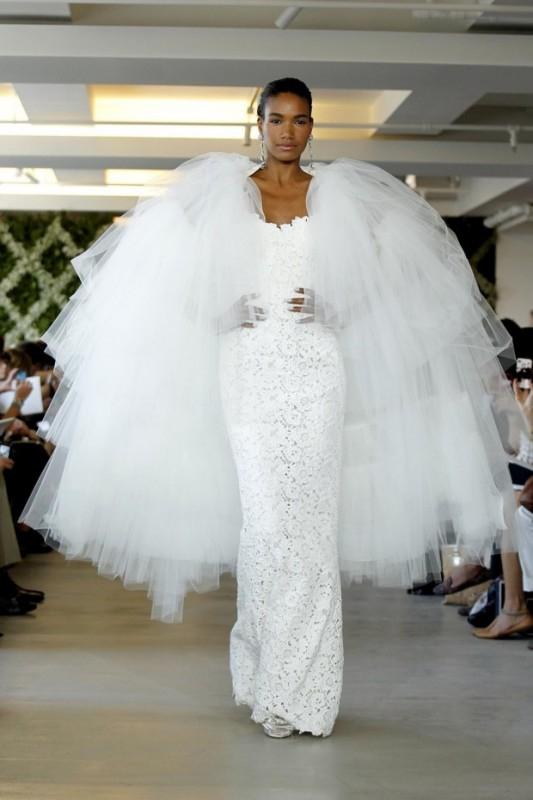 Pay attention to the last dress - this is the most trendy peep 2013 season.