Almost the most important wedding of Hollywood brand Vera Wang has more than twenty years of experience of its implementation of the wildest fantasies of the finest creations of wedding fashion. She is constantly working to improve its models, inventing ever new forms and embodying the original ideas in their wedding collections. Her wedding models embody this sense of elegance and style, a true artistic taste and femininity. Vera Wang gowns exquisite and simple, sometimes bold and daring, but never repetitive. The American designer is always in the course of the experiment, whether it is material or technology, Wong uses a combination of organza, satin, silk and tulle with all the variety of decorative elements: floral appliques, ribbons and unusual species draperies. Vera Wang was the first to use in their wedding Collections effect illusion of a naked body under the light fabric. It is for all these reasons, it has long been an icon of the world of wedding fashion and the favorite of Hollywood celebrities.
At the current spring wedding fashion Week in New York, Vera Wang has once again managed to surprise everyone with his new original, bold and incredibly beautiful collection.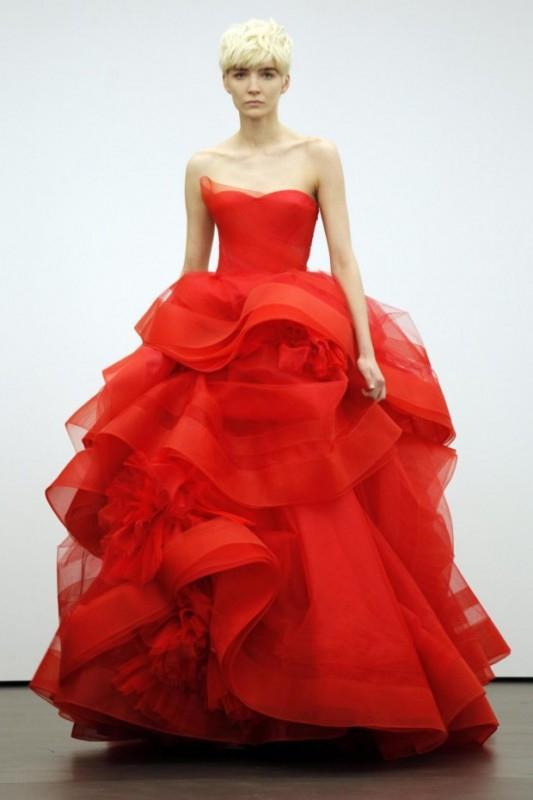 Yes, it is, in the Vera Wang bridal collection no light dresses. All the outfits from the collection of spring 2013 made in different shades of red - from bright purple and crimson to the "rusty" and noble Burgundy.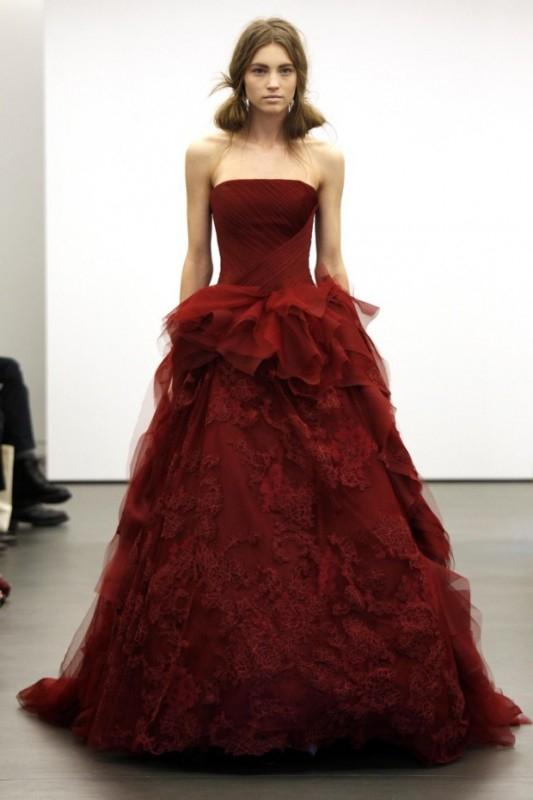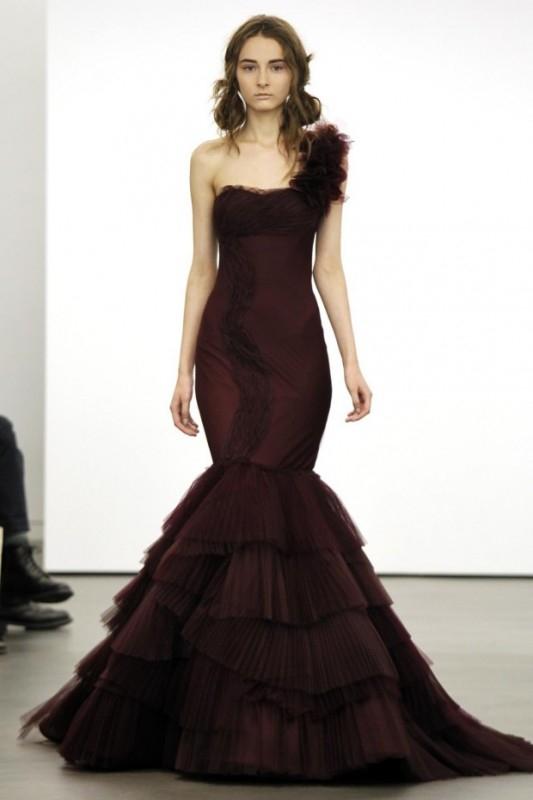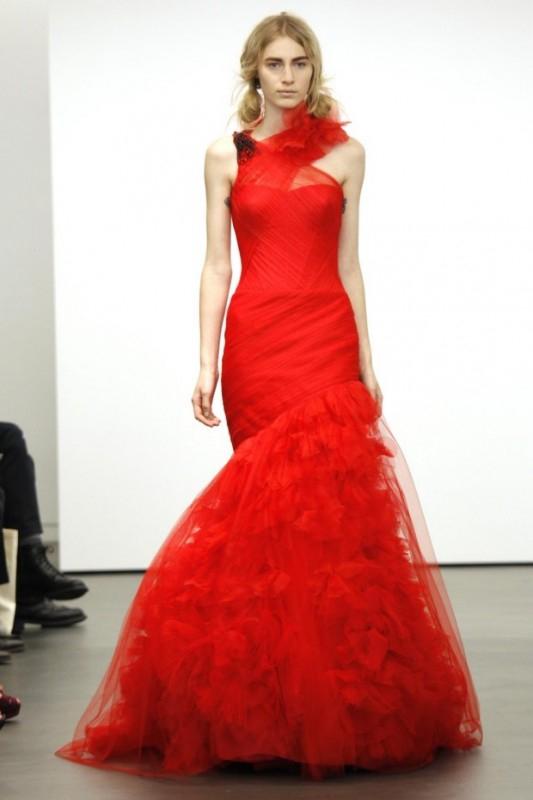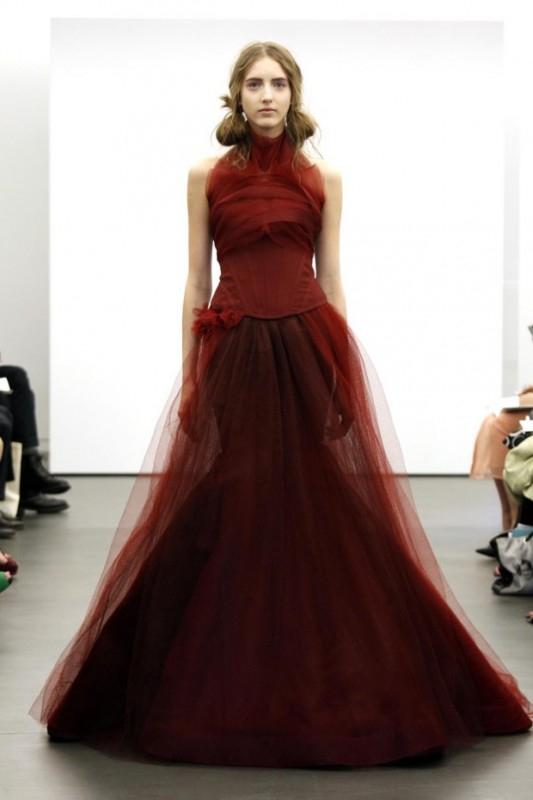 Some fashion critics believe that faith to such a collection inspired by a traditional Chinese wedding dress, the color of which has always been a symbol of the scarlet and happiness and new life.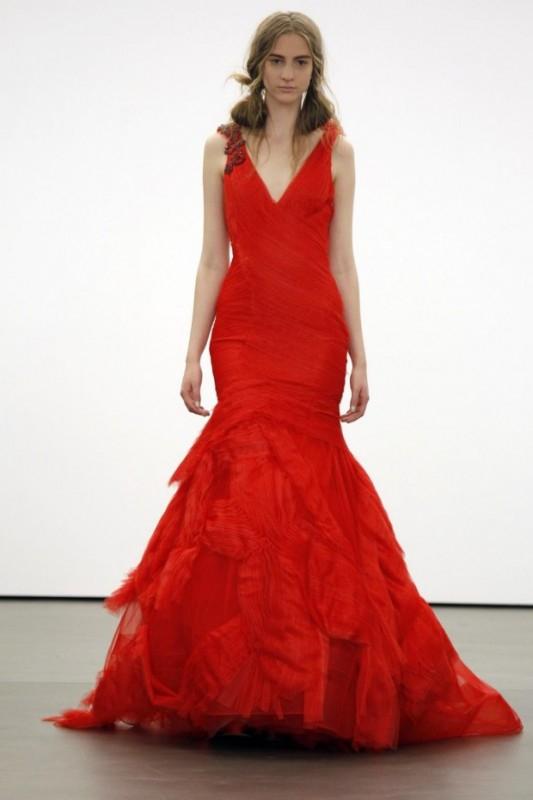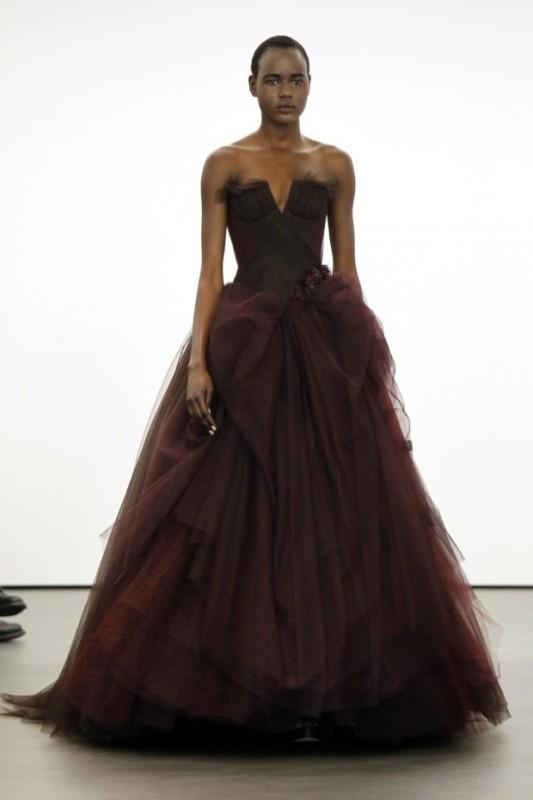 Others see this as another symbolic gesture, since the 19th century wedding dresses often had it red, at the time, as white was the color of mourning. And only after in 1840 by Queen Victoria, who wore at the time of mourning, married in a white dress, it was seen as mainly white color of wedding dresses.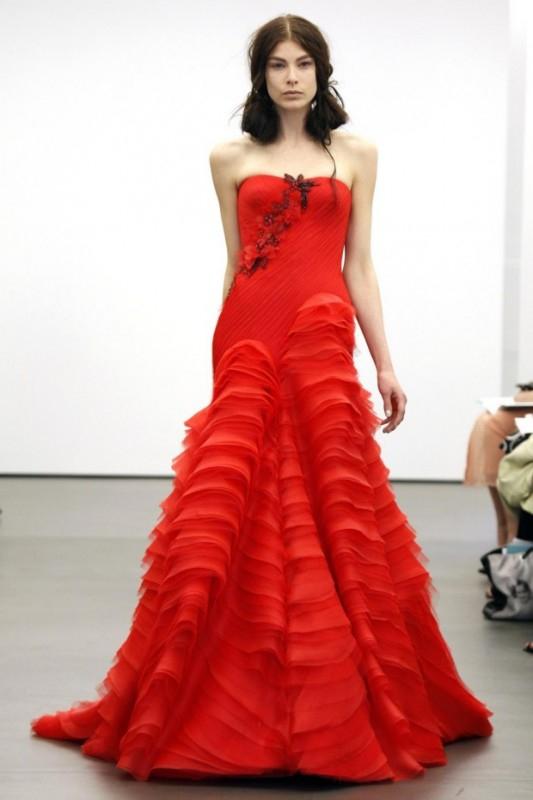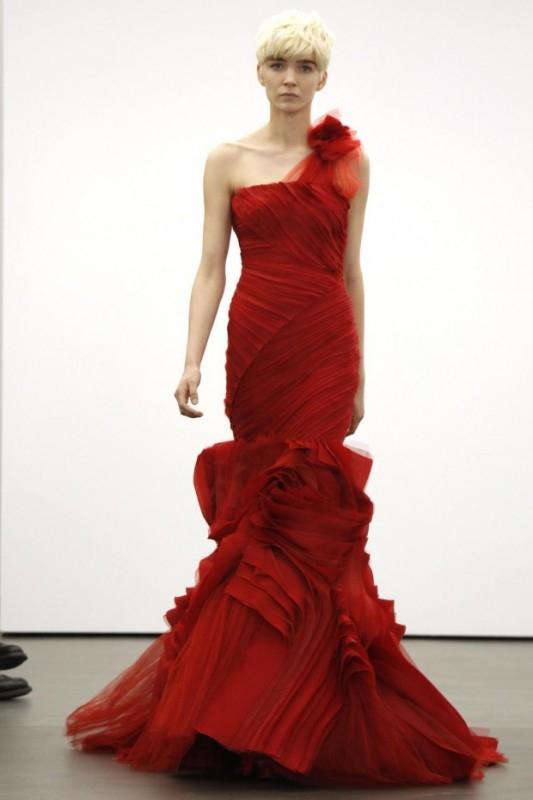 In the line of this collection you can find all the variety of wedding styles - from direct laconically elegant silhouette to the lush "princess." In this case, each board is required to present all the elements of the traditional decor of Vera Wang: ruffles, flounces and draperies.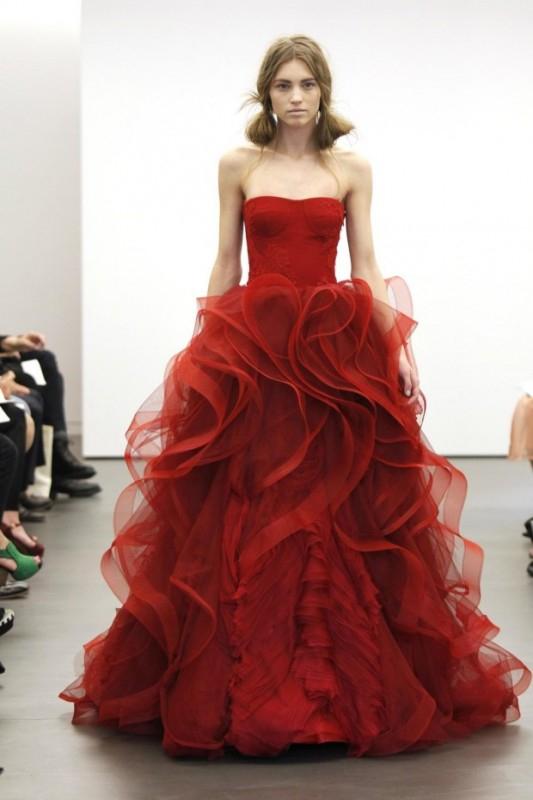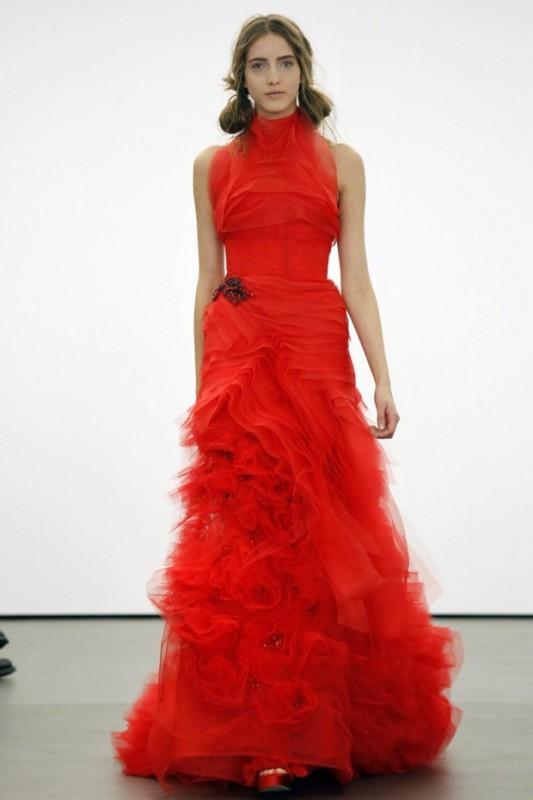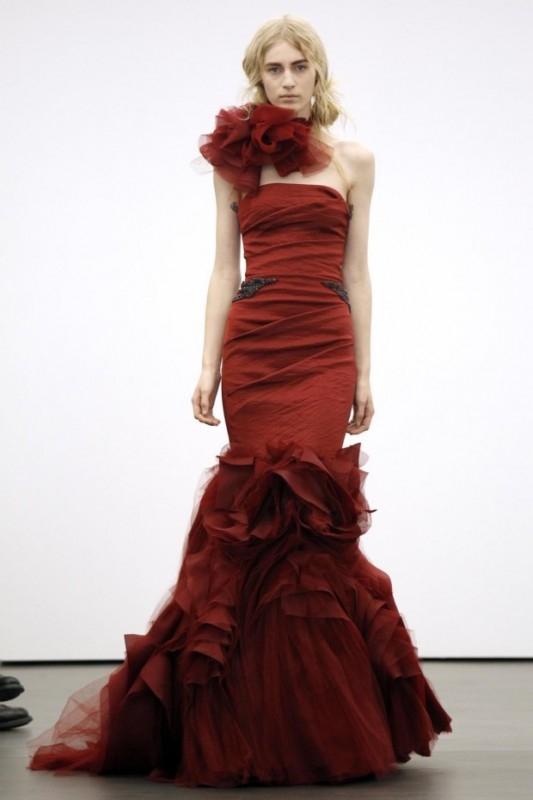 Such a dazzling red dress by Wong, of course, are more suitable for those who are not getting married for the first time. Although they appreciate and lovers of shocking, which may well decide on such boldly scarlet romance.