Of course, the contrast was striking between intelligent prudes Eddie Fisher and Richard Burton, who seemed truly obsessed animal passions. Liz, in her words, him again felt in her veins runs the blood hot. Frantic "Mark Antony" as no one came the emotional and passionate Elizabeth. Barton has a reputation for hot-tempered and aggressive enough men drunkard and "horny animal." But it was so hot guys are always attracted to Liz. Everything else Richard was an incredibly talented actor, was the top performer in London Shakespeare's theater. It is called the heir to his many outstanding Laurence Olivier. Value Burton and Taylor meet, they immediately forgot about the existence of their spouses, and, throwing all conventions, and, one might say, of decency, we rushed into each other's arms. I love the passion was so exuberant and overwhelming that the couple had no strength, and the desire to hide their feelings. Rumors about their stormy romance sunk even to the Pope, who angrily called the actress disbanded.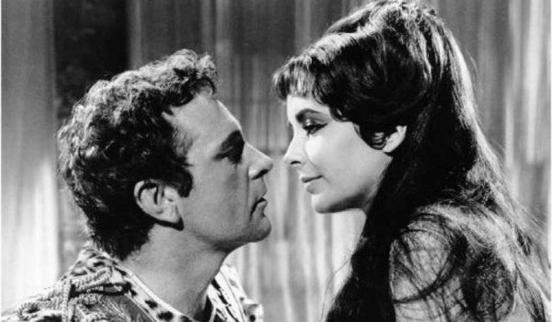 Fifth wedding or intoxicating-destructive passion: Richard Burton. 1975.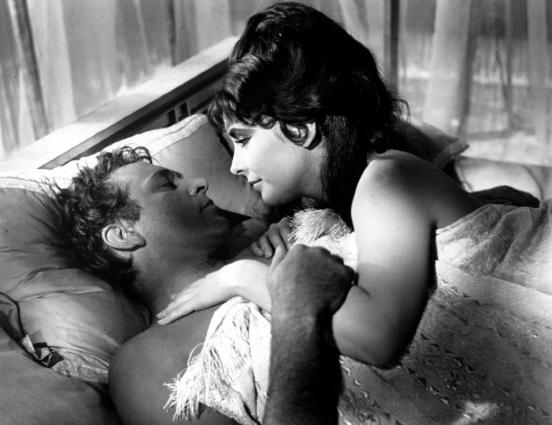 Two years after the landmark meeting, finally taking out each of his divorce, Liz and Richard were married. Again, Taylor chose a new city for the next wedding. This time the choice fell on the Toronto and Hotel Ritz-Carlton, were invited only eleven closest friends.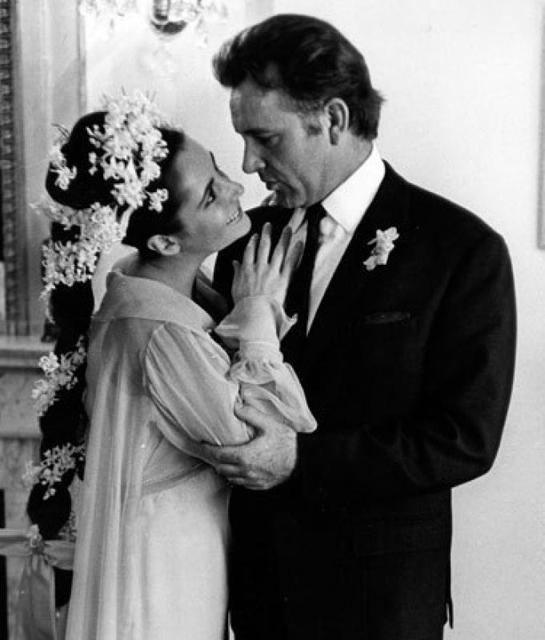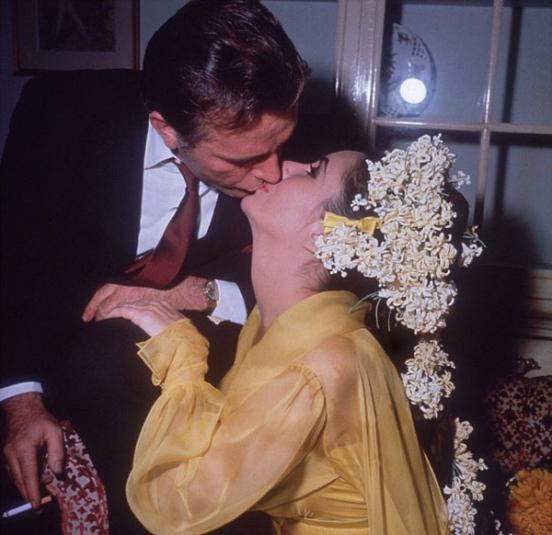 Especially for the wedding Taylor ordered a exact copy of the dress, in which she played in the very first scene of "Cleopatra." Hairstyle decorated with white hyacinths, and ears they put a beautiful diamond earrings that Burton gave her.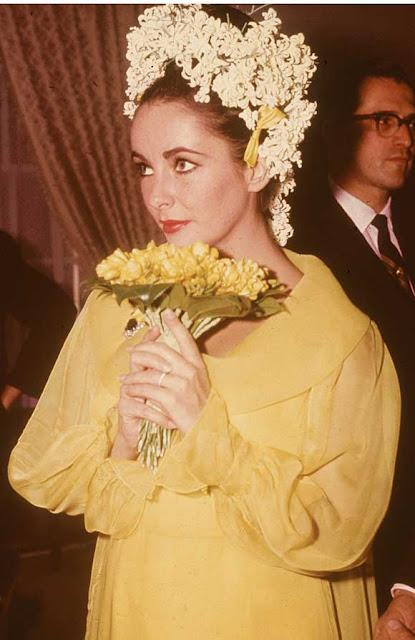 Liz went to White Castle - the name of honey mesyats.Samoy expensive and sensual marriage of the decade. - It is said about their marriage. Liz and Richard recklessly littered with money, quite apart from not thinking about the consequences.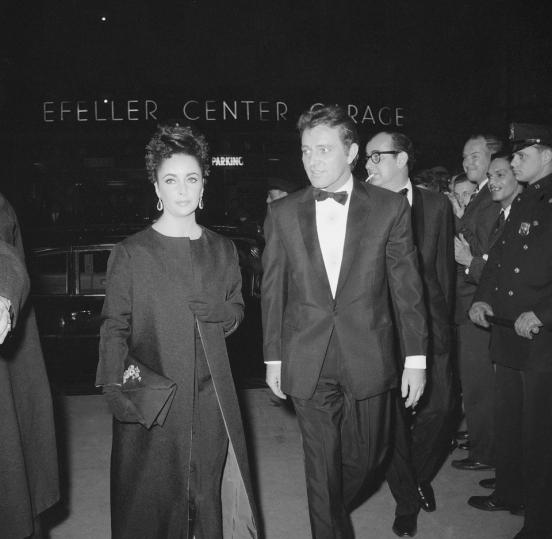 They even bought a jet and beautiful white yacht.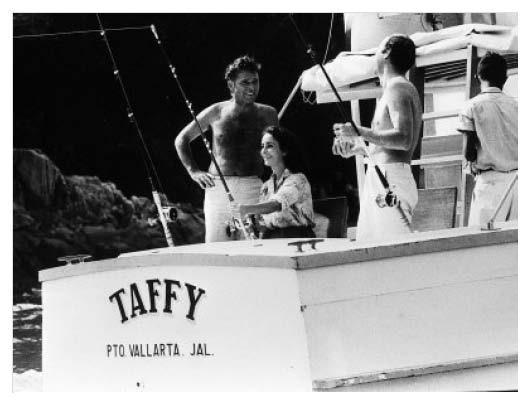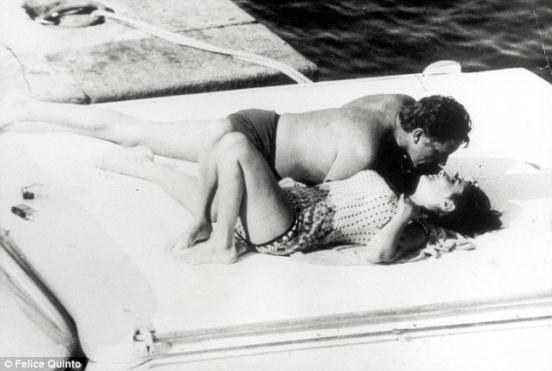 "Caesar" was trouble free and incredibly spoiled his "Cleopatra": he gave her famous pearl "Pregrinu" (formerly owned by Mary Tudor), a necklace with a diamond "Taj Mahal" Krupp diamond 23 carat 3 and many others. although usually Richard gave her all the ornaments, when smoothing the next wine, in an attempt to make up after a violent row.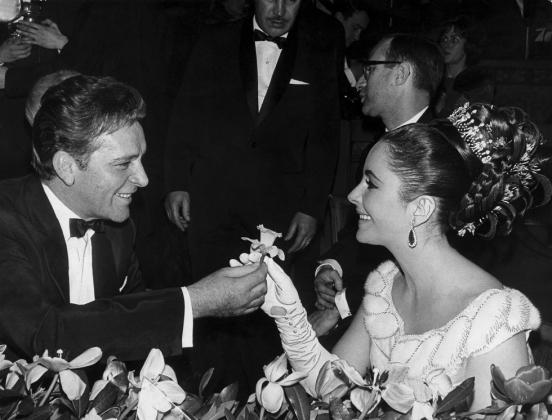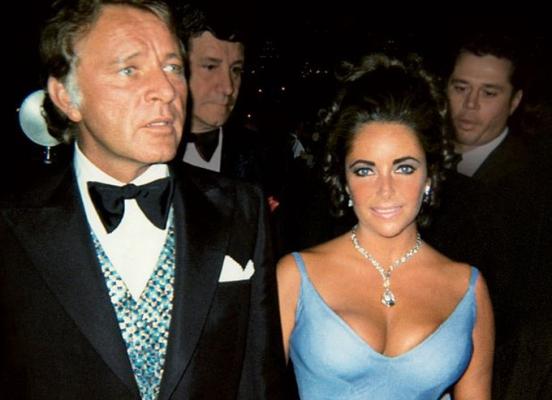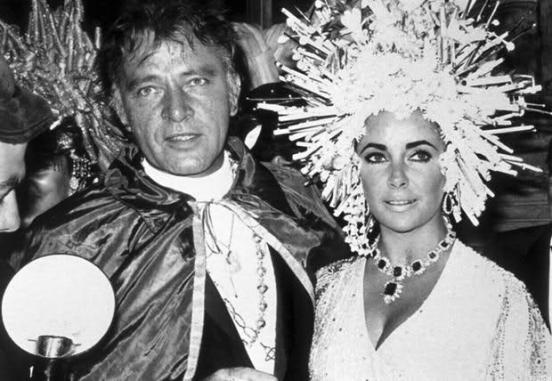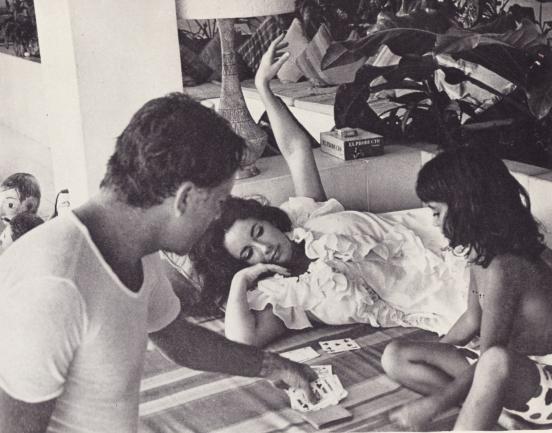 Such passionate relationship, of course, makes them happy. But the all-consuming passion, as a rule, led to nowhere. In addition, married to Burton Taylor quite addicted to alcohol and even drugs.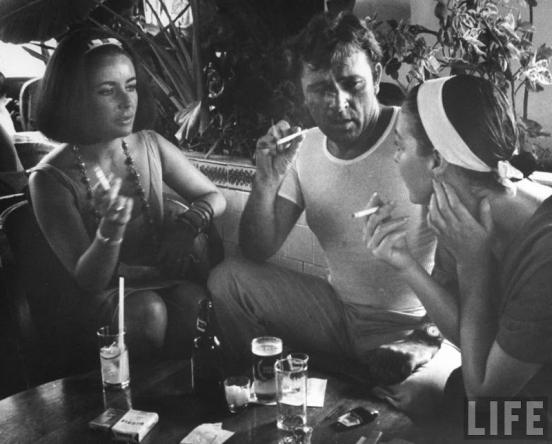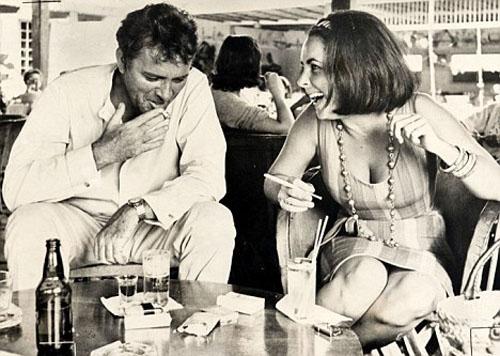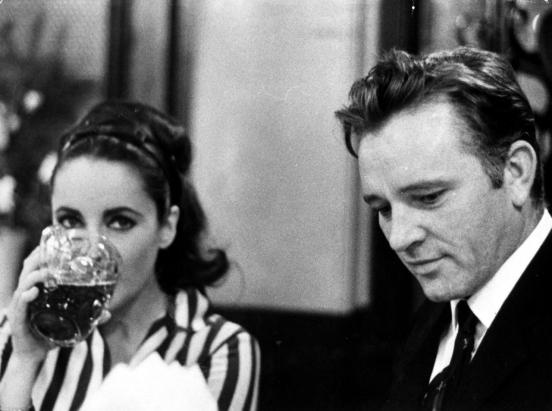 As a result, a lot of love has turned into a huge love-hate. Both he and she not only jealous of each other to glory, but also demanded from each other unconditional submission. Their simmering passions marriage lasted ten years and led the couple to its logical crash - divorce.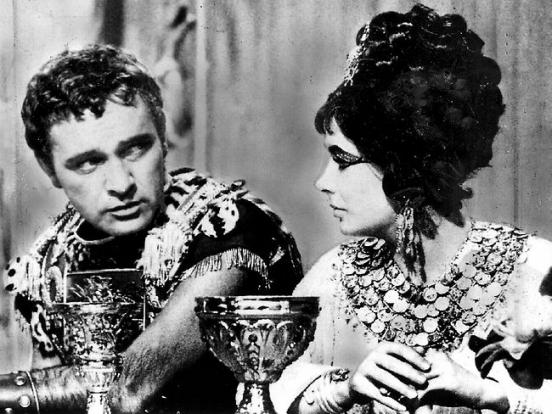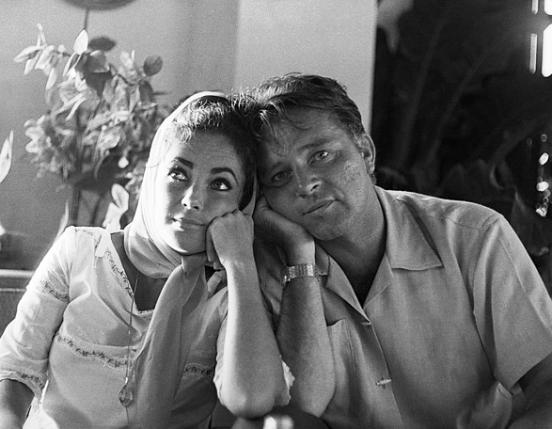 The sixth wedding, or a desperate attempt to glue the broken happiness: Richard Burton. 1975.
But after the divorce, former spouses survived without each other just a little more than a year. After this time, Taylor and Burton married for the second time. Now in Africa.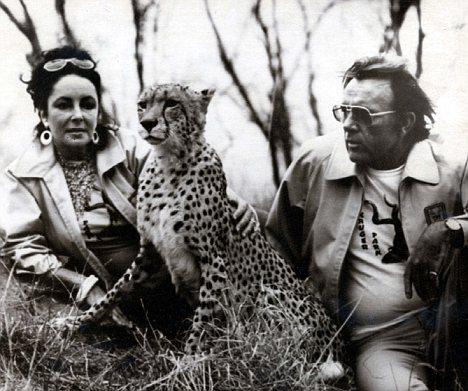 At the wedding of Elizabeth I was already late in flowing long green dress with a degrade effect, and with a wreath of exotic flowers in her hair.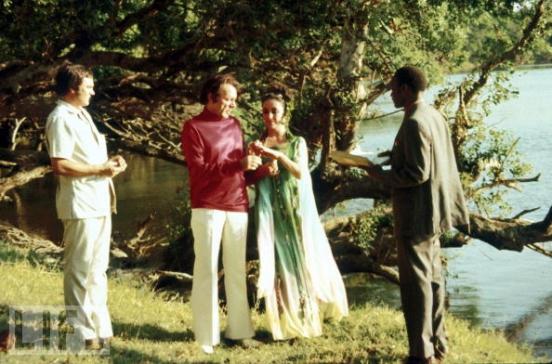 Generous Richard presents his new bride a diamond 69, 42-carat pear-shaped, which was later given the name "Burton - Taylor." Many years later, this gem was sold as a donation the hospital in Botswana, where they then were married.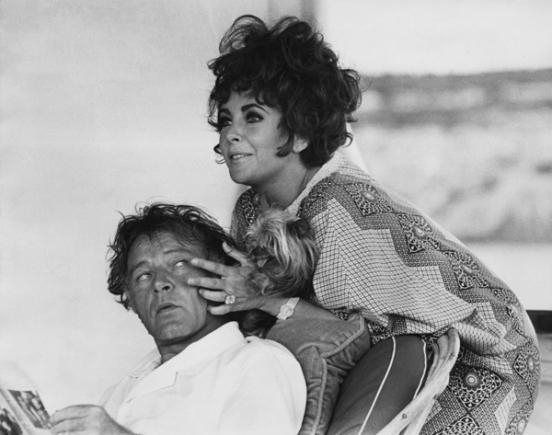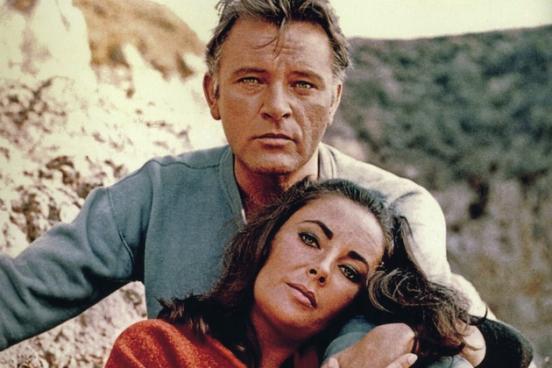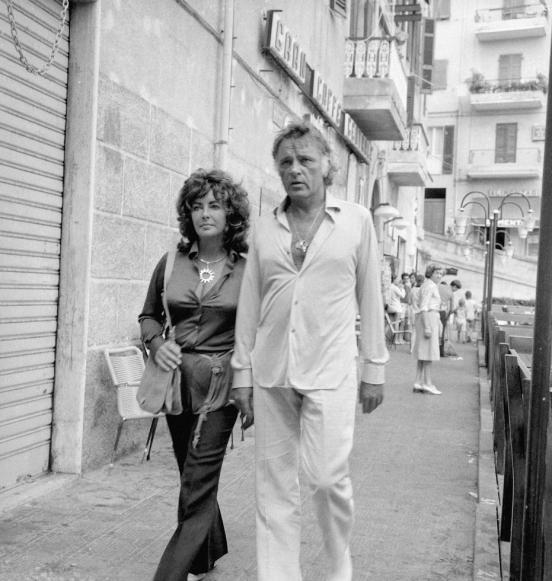 And again splendid triumph, and again honeymoon. And so it is painfully familiar scenario of marriage: gusts of adoration and love, which are replaced by outbursts of anger and irritation. Only this time, the couple did not take place "all the circles of hell, heaven", and went a little over two months after their second exchange of rings.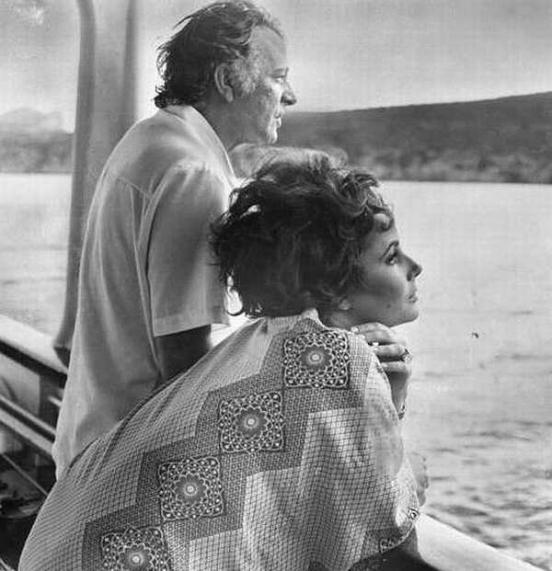 In August 1984, Richard Burton died. Career Elizabeth Taylor did not survive this loss. It was from that moment a great actress lost all interest in fame and creativity.
At first glance, in Rome we were always madly and powerfully in love.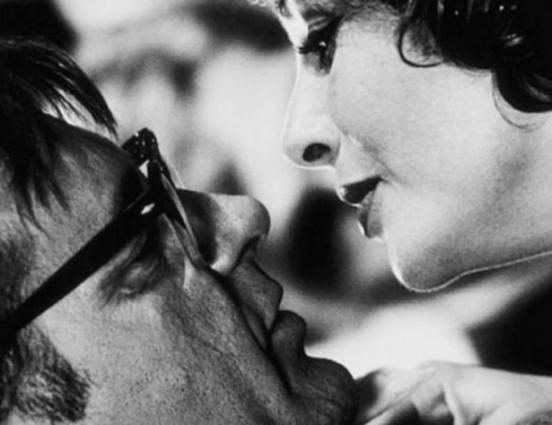 The seventh wedding, or peace and solitude at diplomatic receptions: John Warner. 1976.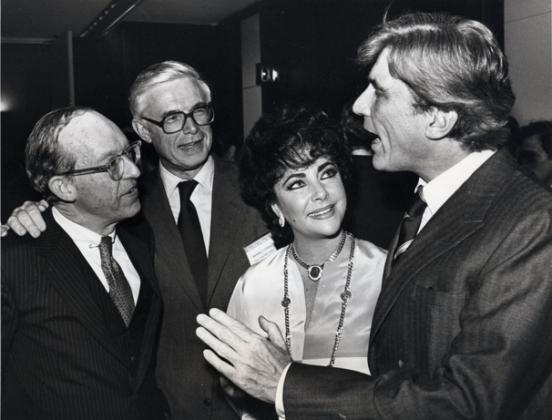 It took only four months after the final divorce from Burton, Taylor married again. Her choice - Republican Senator John Warner of Virginia.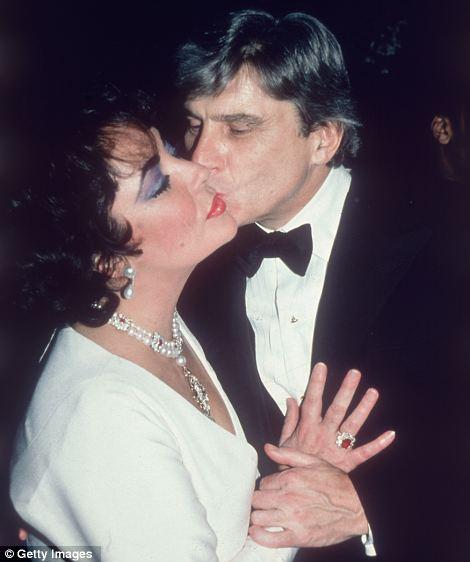 It was a perfect gentleman, who saw only one or two films with her participation, he was so busy and hectic that gave Liz period measured life. Their wedding took place quietly - in the estate Warner was leaked to the press is not no photo with the ceremony.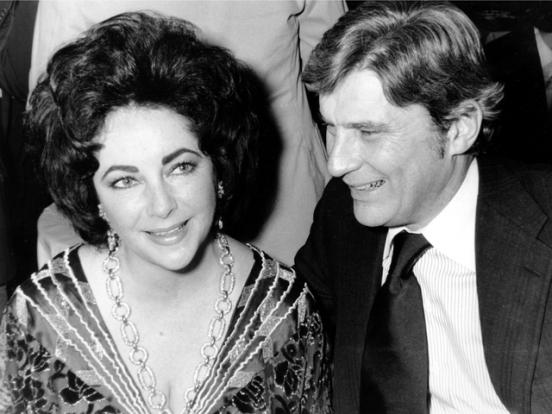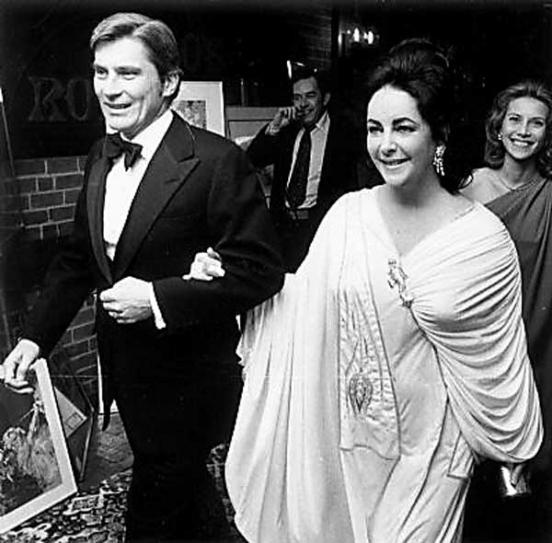 Elizabeth responsibly approached this marriage. She is very diligently trying to be respectable spouse been to boring diplomatic receptions, which listened intently long political speeches.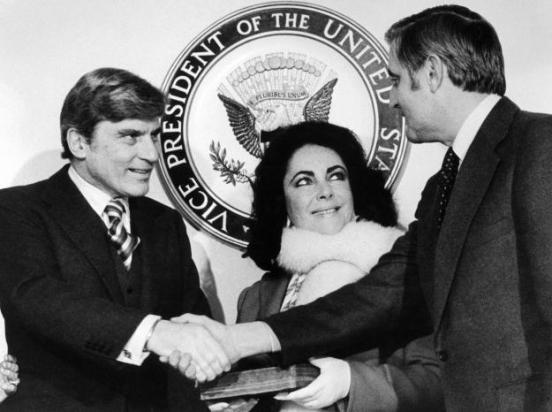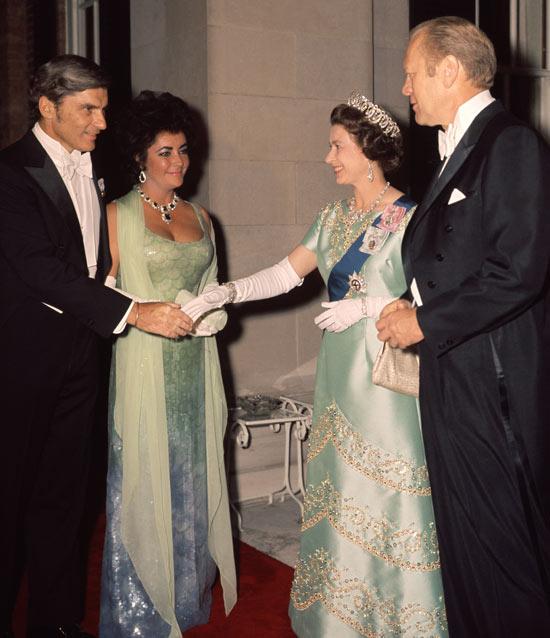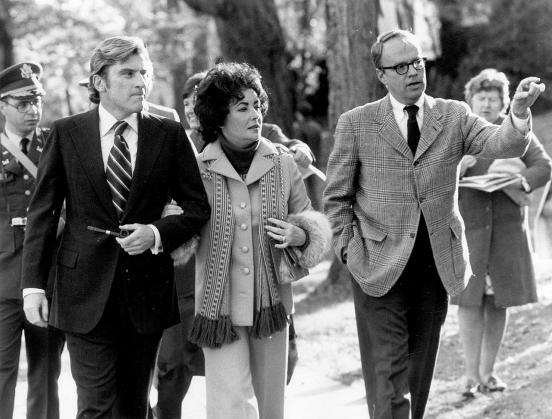 And always, wherever she was with her husband, Liz felt an unbearable loneliness. Senator strongly tired to do their important work, so that in the evening it was already difficult to persuade even view any film.
And in 1982, when the ball after Taylor came together all of America, and very brilliant, Elizabeth greets guests in the next chic dress by Valentino, no one could blow that it was her last joint social events with her husband. The marriage lasted six years. Their divorce, as well as the wedding took place quietly, politely and peacefully.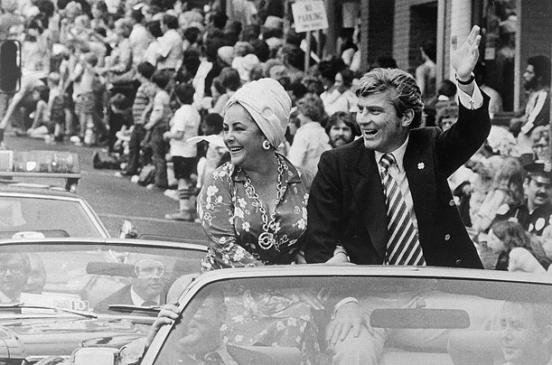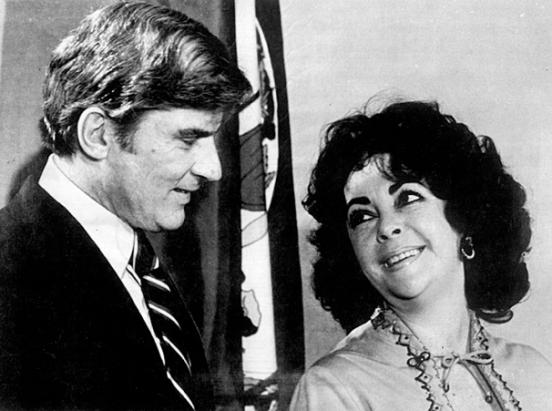 The eighth wedding, or a five-year plan with a nice work: Larry Fortenski. 1991.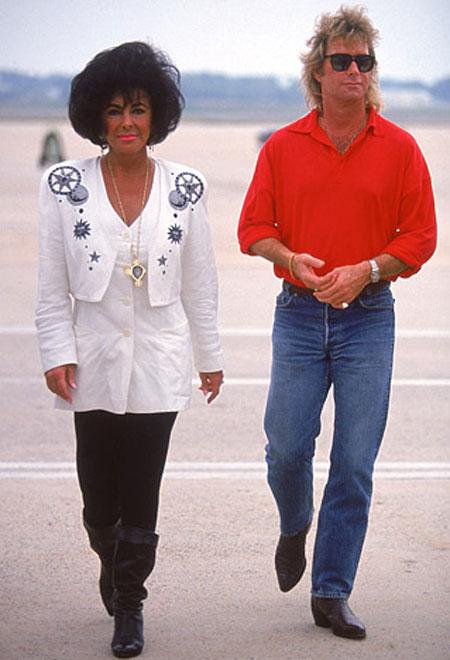 His last husband Liz met in the drug clinic, where she received medical treatment for addiction and "nerves." Larry was just a pretty construction worker and, as they say, nothing more. But, apparently, at the time Elisabeth lot and did not have to.
But another of her wedding was truly mind-boggling. The organizer of this magnificent celebration made a close friend of Liz - Michael Jackson. The ceremony was held in California, Jackson's ranch. Guests were many and all the stars.
But Taylor re not afraid to wear snow-white lace wedding dress worth 25 thousand dollars - a gift from Valentino, wedding rings newlyweds were worth 10 thousand, and the banquet cost about 500 thousand. Dollars. Rumor has paid for everything Michael Jackson.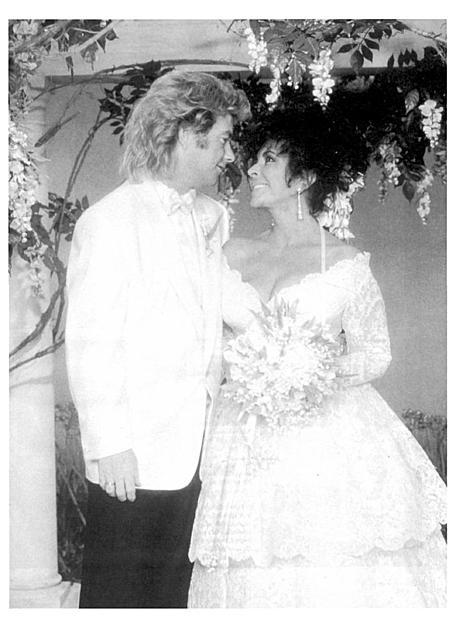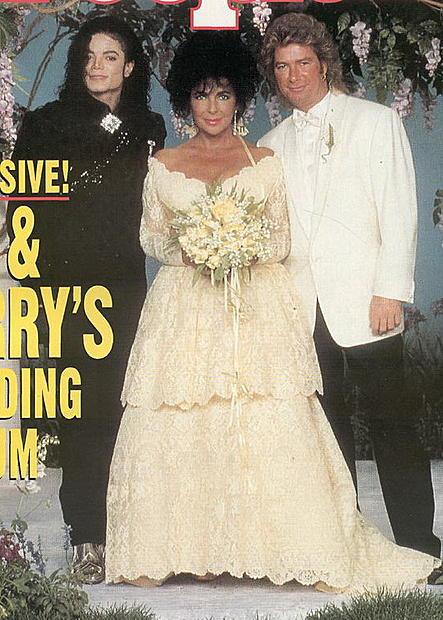 Elizabeth then sixty and forty Larry. This marriage lasted exactly five years. Out of all prosaic: an elderly Liz broke her hip and moved to a wheelchair and a younger husband simply did not want to become a nurse to his famous wife. In 1996, the couple a divorce.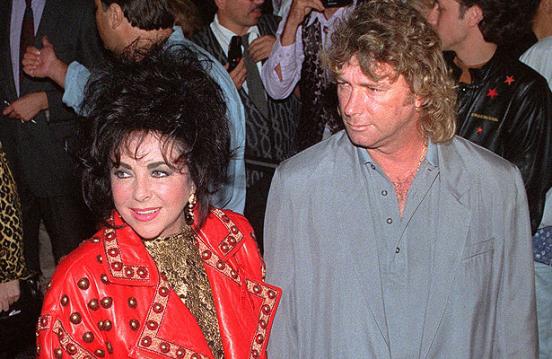 Over time, you begin to regret all the sins committed by thee, and even a few that were not there a famous film star sovershila.Sozhalela about any of their marriage or not, until the end and there are not known. Authentically knew only one thing - Liz always married for love.
But I beg: love to love
And sweet hours it will not
In the bitter controversy waste time.
Let every moment brings us pleasure. ("Antony and Cleopatra»)