Wedding dress by Vera Wang - the dream of every girl. And the star - is no exception. In a dress from this designer gave their wedding vows - Kim Kardashian, Sharon Stone, Jessica Simpson, Avril Lavigne, Hilary Duff, Ivanka Trump, daughter of Bill Clinton, Chelsea Clinton, and many others. Vera Wang is considered the queen to create a wedding dress.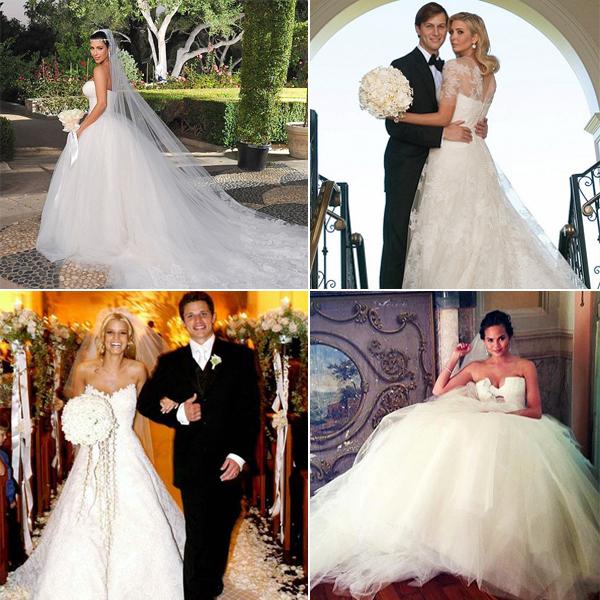 For its Mediterranean wedding Alicia Keys chose a silk dress by Vera Wang ivory one straps. Made in the style of a Greek goddess, it is perfectly pregnant bride.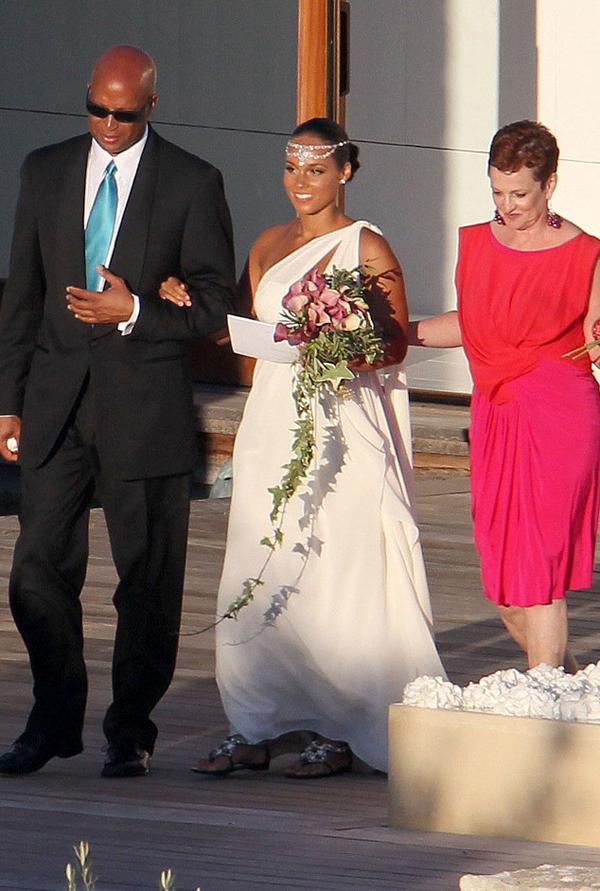 In 2008, Chloe Kardashian married basketball player Lamar Odom in a slinky strapless gown adorned with a purple belt.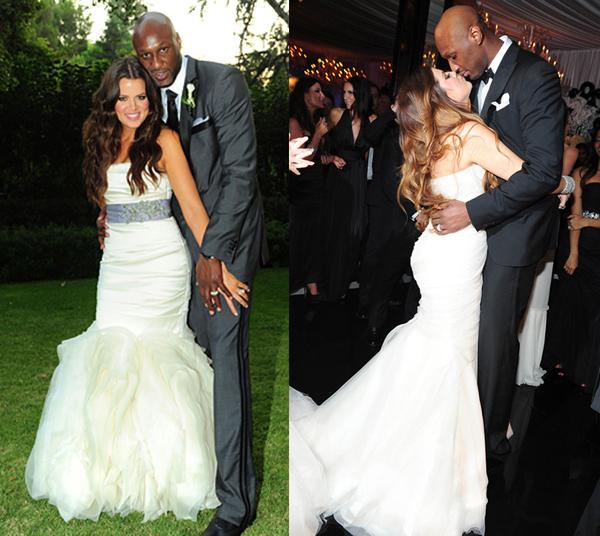 Beautiful daughter of Donald Trump - Ivanka Trump - Faith asked her to create a closed model for a wedding with Jared Kashnerom. The result was excellent - classic wedding dress ivory in the style of Grace Kelly.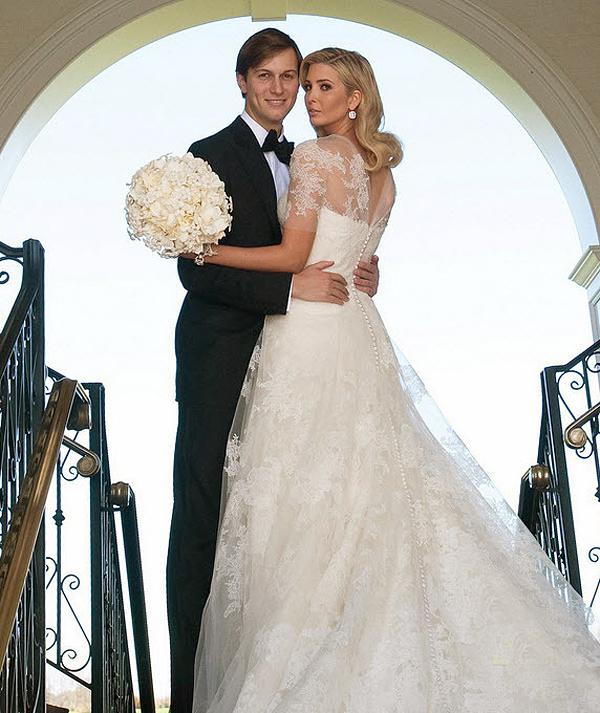 Daughter of former US President Bill Clinton - Chelsea Clinton - married in a gown of silk organza. A long veil embellished image of the bride:
Hilary Duff has chosen for her wedding dress by Vera Wang cut "The Little Mermaid", which is perfectly underlined its merits.
At the wedding to Derek Uimbli Avril Lavigne chose a chic white dress with a train of organza.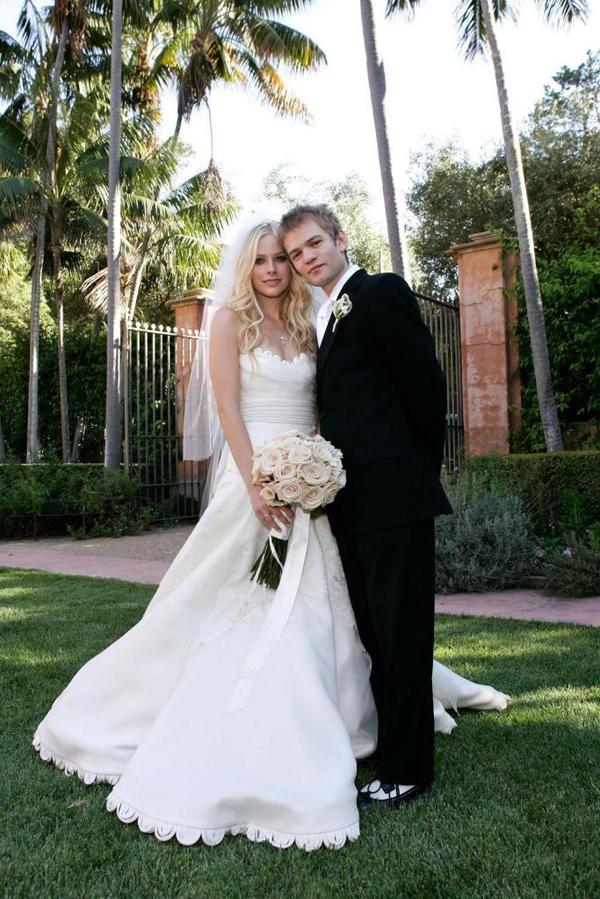 Kim Kardashian chose for her wedding to Kris Humphries three different dresses from Vera Wang.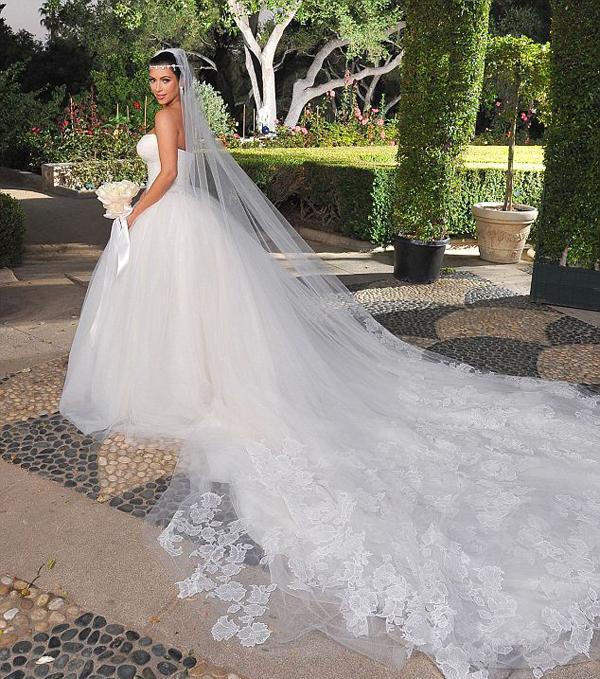 1 dress - with a fluffy skirt style princess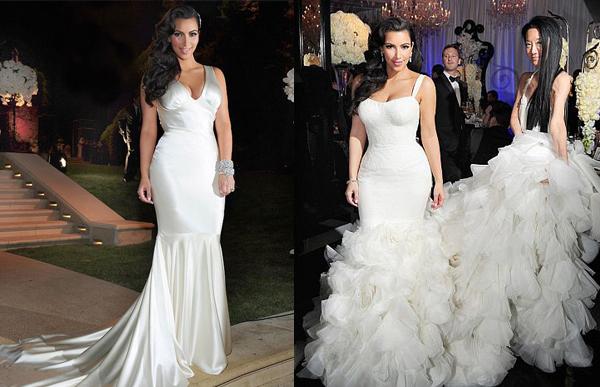 Dress 2 and 3 - in the style of "The Little Mermaid»
Actress Schoen Grimes opted for a black wedding dress with a V-neck and lush multi-layered skirt.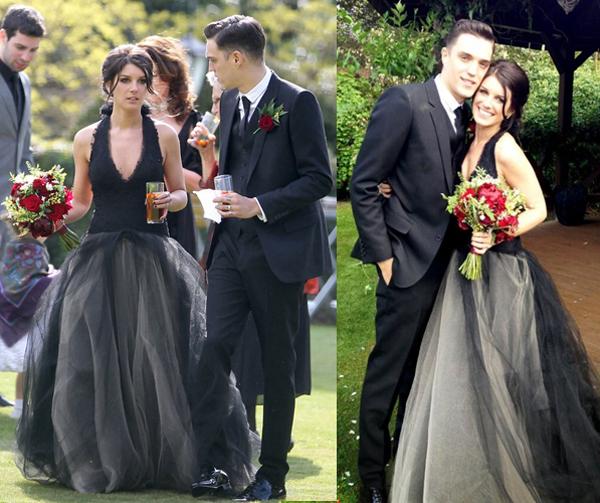 Model Lily Aldridge appeared at a wedding ceremony in a long white strapless dress decorated with exquisite lace Chantilly. Gorgeous dress perfectly underlines the beauty and grace of Lily.
Chrissy Teygen for weddings chose just three dresses from Vera Wang. Chrissy Teygen first dress was magnificent, strapless, ivory, with a V-neck, with a skirt of tulle and tiered flange. The model looked like a fairy-tale princess.
After a lavish ceremony Krissy dressed for guests to dress mermaid ivory, complete with pleated bodice and skirt of organza. The third outfit Krissy dressed for a party - raspberry strapless dress: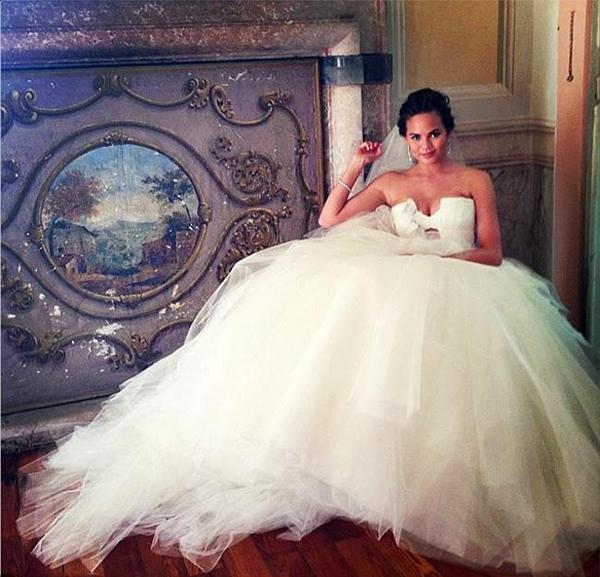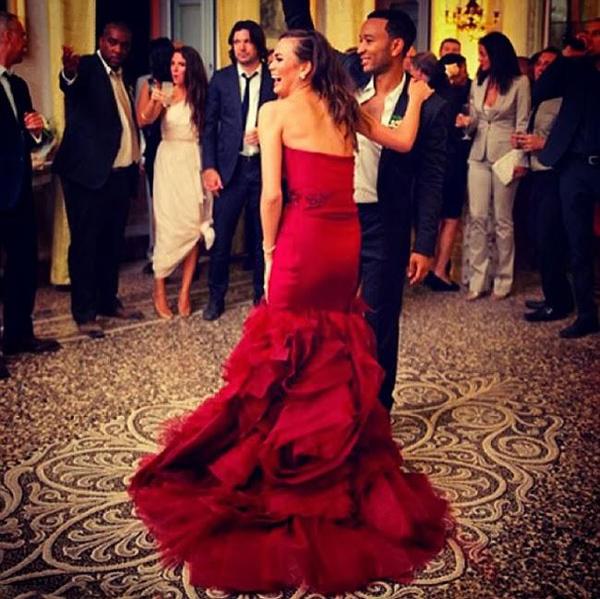 Wedding Dress 28-year-old star "Big Bang Theory" Kaley Cuoco pink color and strapless Vera Wang: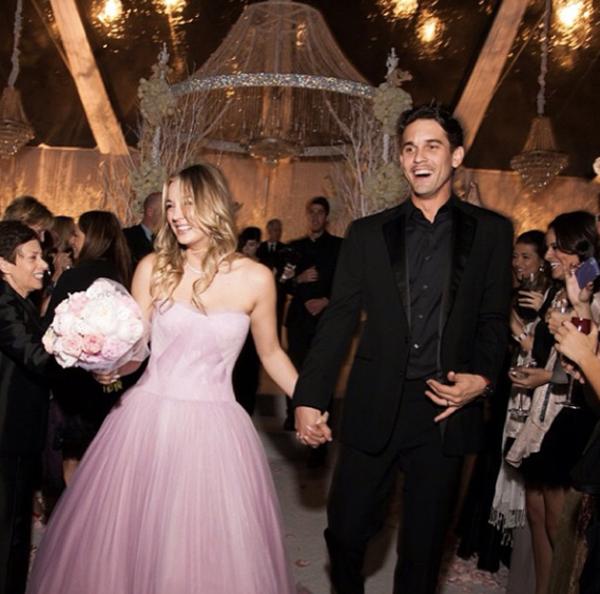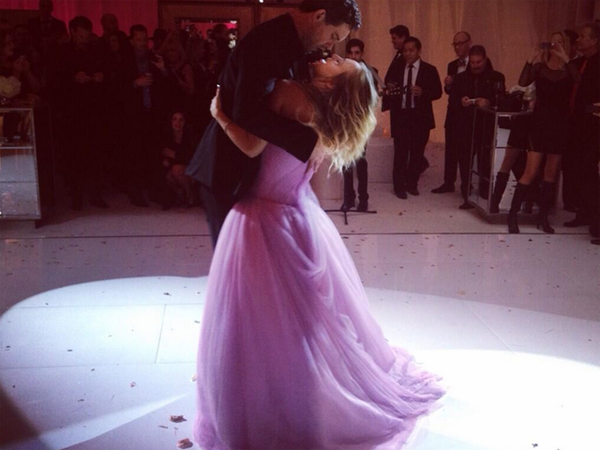 A few brides have preferred Vera Wang:
Jessica Simpson dress - strapless, beaded. Long veil bride sling with 11-carat diamond from Harry Winston. Ali Larter chose a dress of silk organza with lace: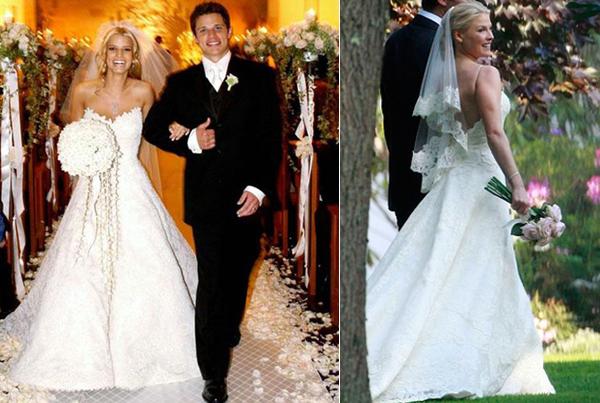 Jessica Simpson, Ali Larter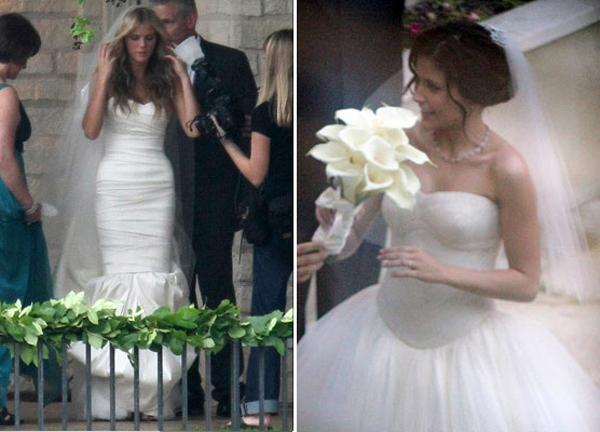 Brooklyn Decker, Sophia Bush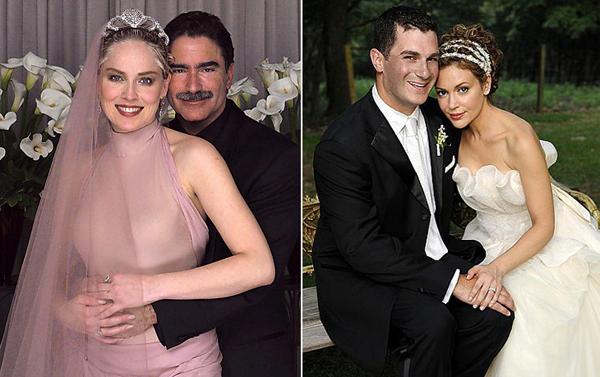 Sharon Stone, Alyssa Milano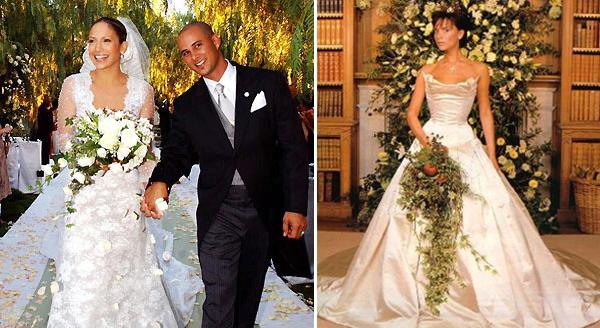 Jennifer Lopez, Victoria Beckham