The undisputed queen Vera Wang wedding dresses, this time went far beyond the usual concepts of bride. Although since it enters, in fact, not the first time. Just in the new collection the designer has decided to pay tribute to the timeless classic combination of white and black. All would be nothing if it were not wedding dresses. Therefore, a new collection of Vera Wang has been very controversial and ambiguous. Though the designer says that: This is a new way for me to look at the sophistication and chuvstvennost.Chto same sophistication is really enough, and for some, for sure, she did seem excessive.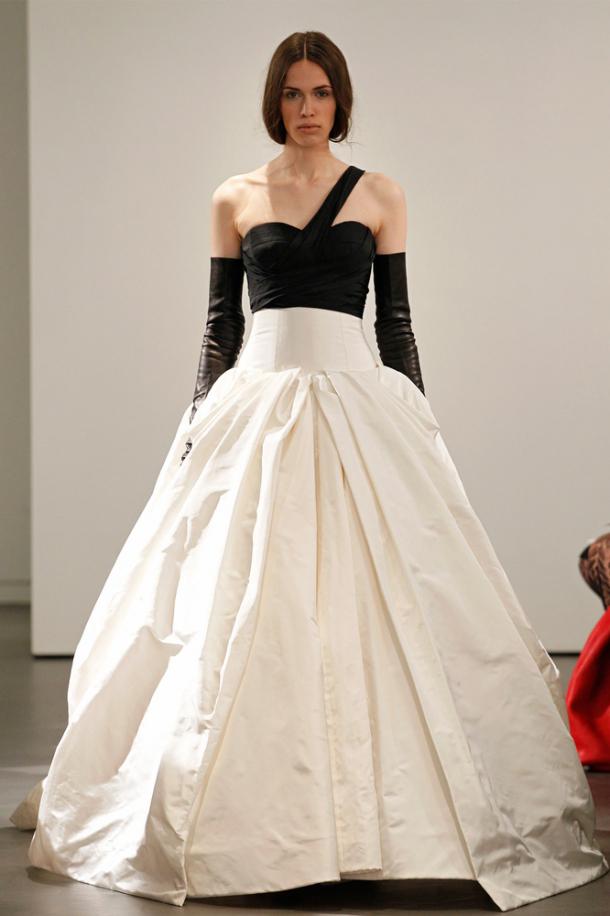 Vera Wang calls his new bridal collection "an ode to sensuality, structural and modernity." Yes, she spread beyond standard ideas about wedding dress, showing off a daring contrast of classic colors. Apart from a very unexpected wedding dresses palette, Wong gave them structuring, adding non-standard elements, combined with the traditional: an unexpected cut-outs on the classic corsets, geometric inserts such as safety belts, and, of course, high black gloves that complement (or overwhelmed) each submitted images.
On the other hand, why not - I am sure that there will each own a dress cheeky bride. In the end, Vera Wang always knows what to do. And does she wedding dresses and makes them wonderfully well.