Ex-colleagues "Twilight Saga" - Ashley Greene, Robert Pattinson and Kristen Stewart are now very busy. In different cities and countries, they are removed in the new film. In particular, Ashley Greene is now in Los Angeles on the set of the drama & quot; The Shangri-La Suite & quot ;. In the film she plays Priscilla Presley, the wife of the king of rock 'n' roll Elvis.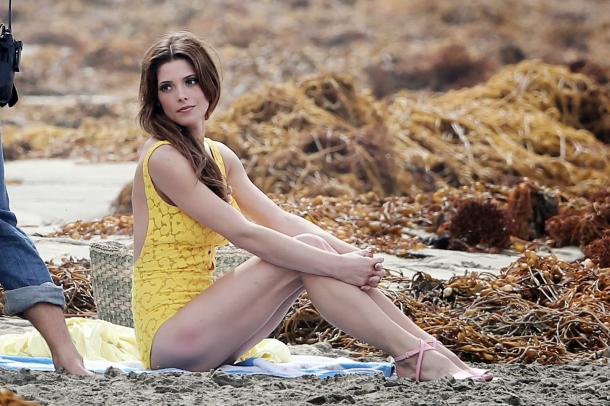 Ashley Greene as Priscilla Presley in the movie & quot; The Shangri-La Suite & quot;
The film will tell about loving couple who escaped from a psychiatric clinic to kill Elvis Presley. All the action will unfold in Los Angeles in 1974.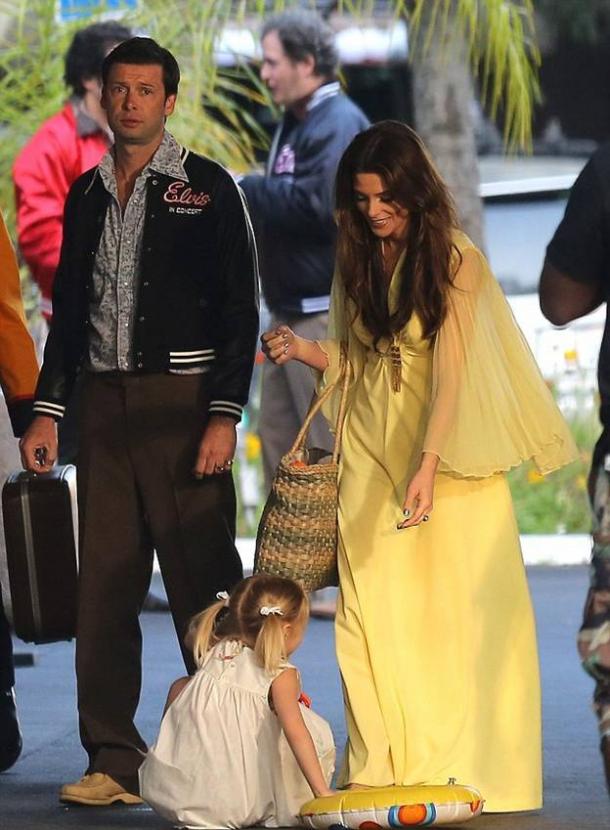 70s style Ashley is very
Himself Elvis plays Ron Livingston.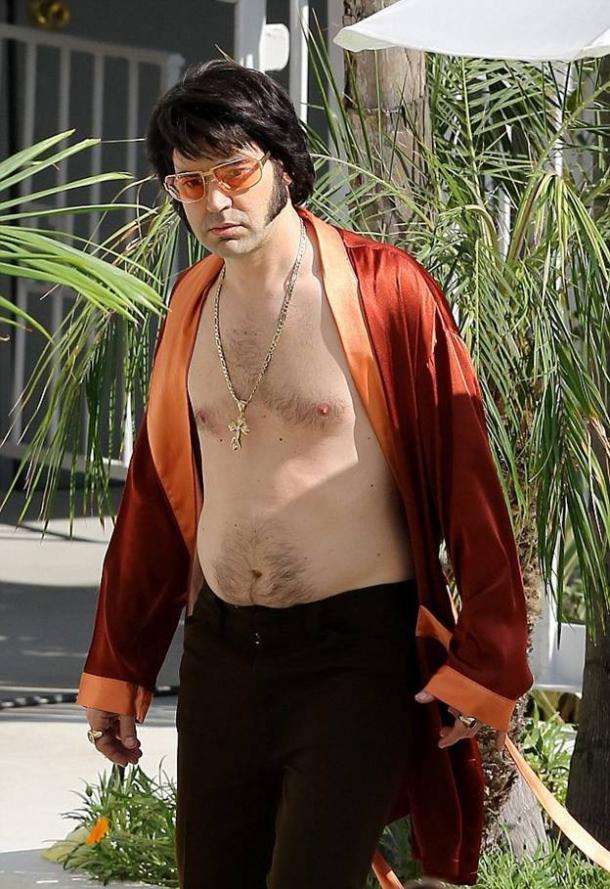 Ron Livingston in the image of Elvis Presley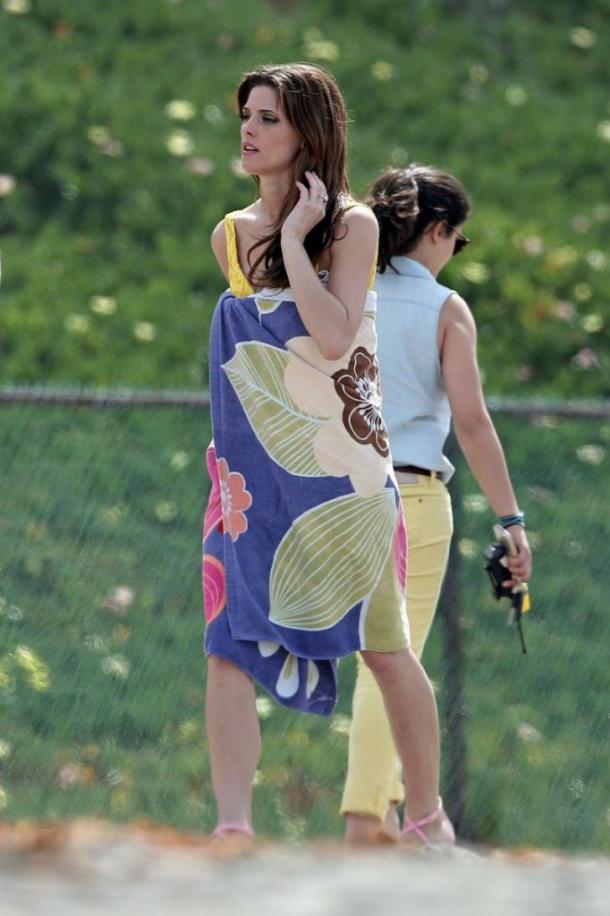 Ashley on the set not only work, but also relax
Kristen Stewart now in New York, working on the role of a girl named Lydia in the film «Still Alice», who learns that her initial stage of Alzheimer's disease.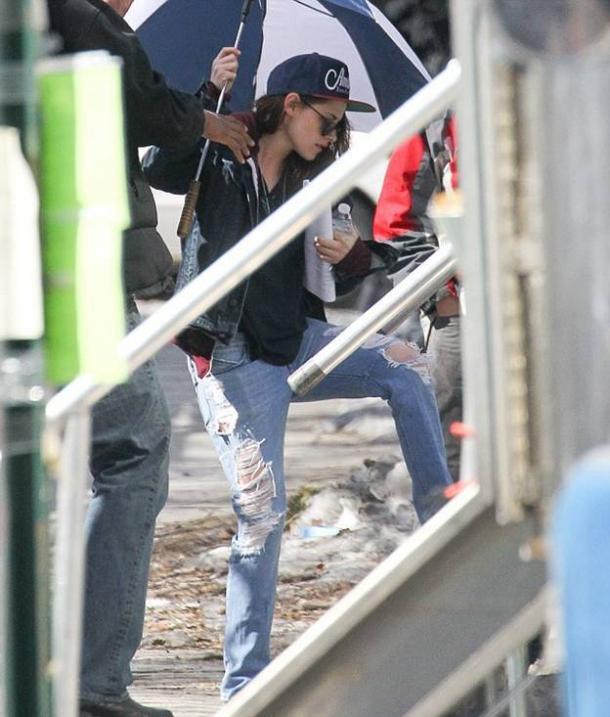 Kristen Stewart in the whole work on the role
In addition to Kristen in the movie busy Julianne Moore (played by the mother of the heroine Stewart) and Alec Baldwin.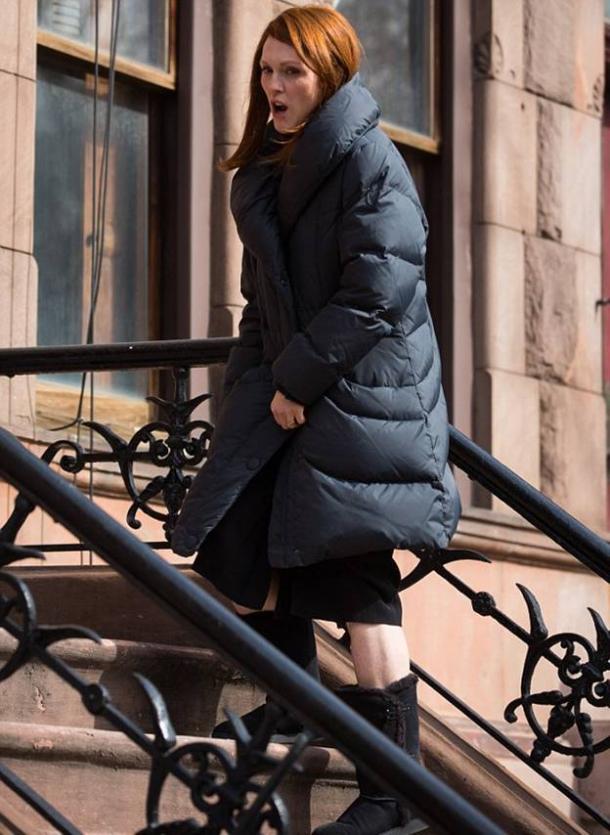 Jullian Moore heroine has to face with a terrible diagnosis daughter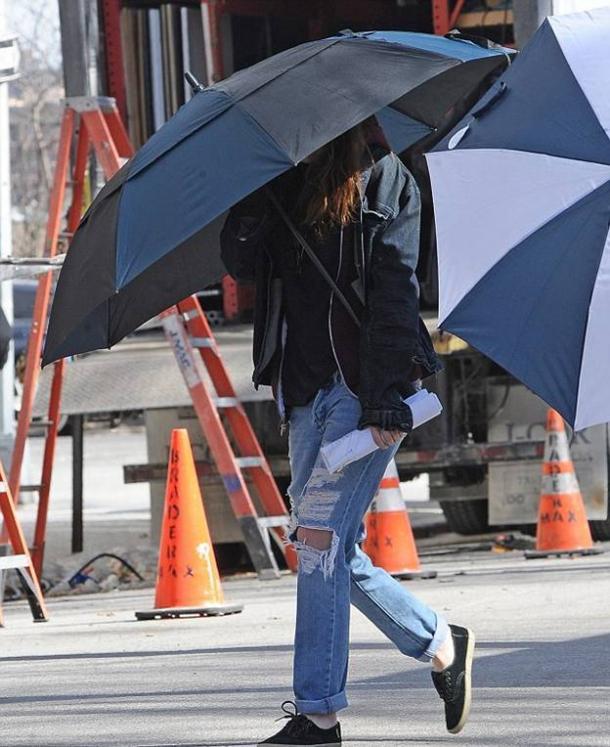 Christine is covered by an umbrella from the paparazzi and the New York Sun, maintaining the image of the heroine
As for Robert Pattinson, it is in Canada, in the film "Life».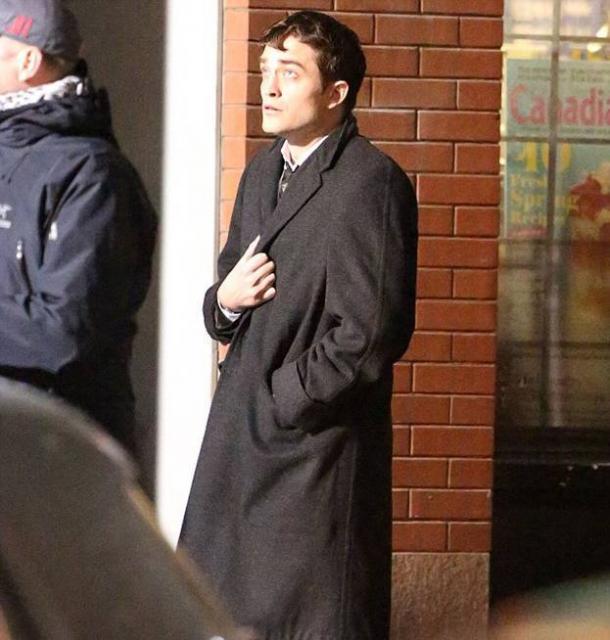 Robert Pattinson on the set of the movie "Life»
If someone does not know, Robert plays a photojournalist magazine "Life", which instructed to remove a report on James Dean.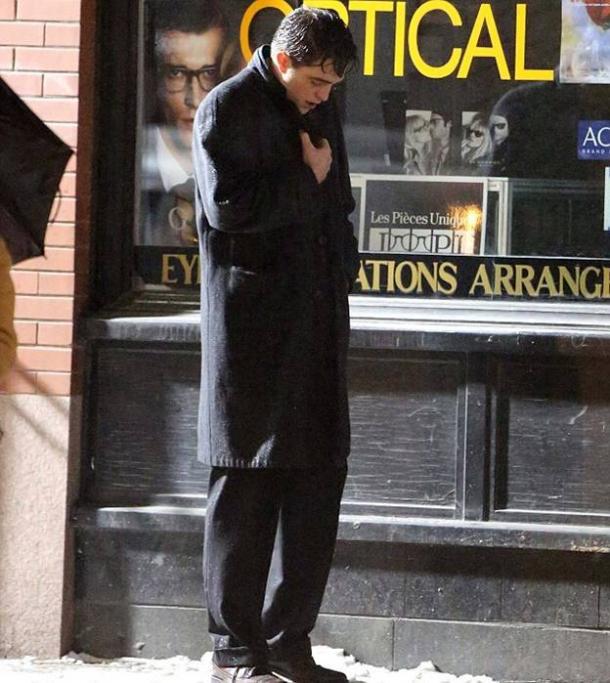 This day of shooting for Pattinson was not very pleasant - filmed scenes in the rain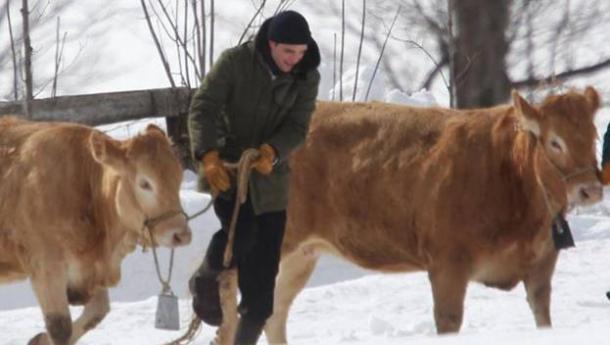 Although before the shooting were not rest - in one scene, Robert had to drive the cows in the barn. Judging by the photos, it turned out not very ...