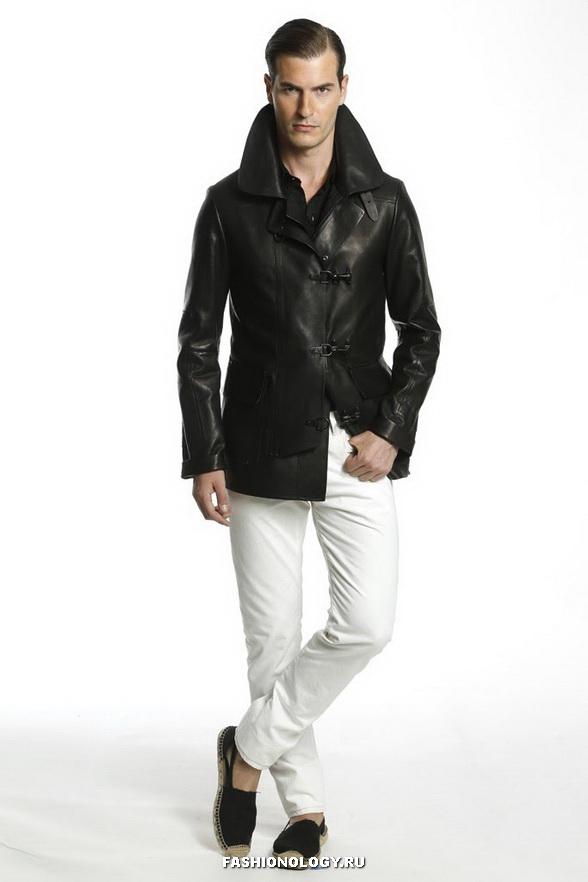 New fashion collection of men's clothing Ralph Lauren Spring-Summer 2014 hit for its diversity of styles and styles, making the brand a lot of new fans. Ralph Lauren for the summer season 2014 offered several brands of clothing: Purple, Black, Black Denim, Polo and RLX.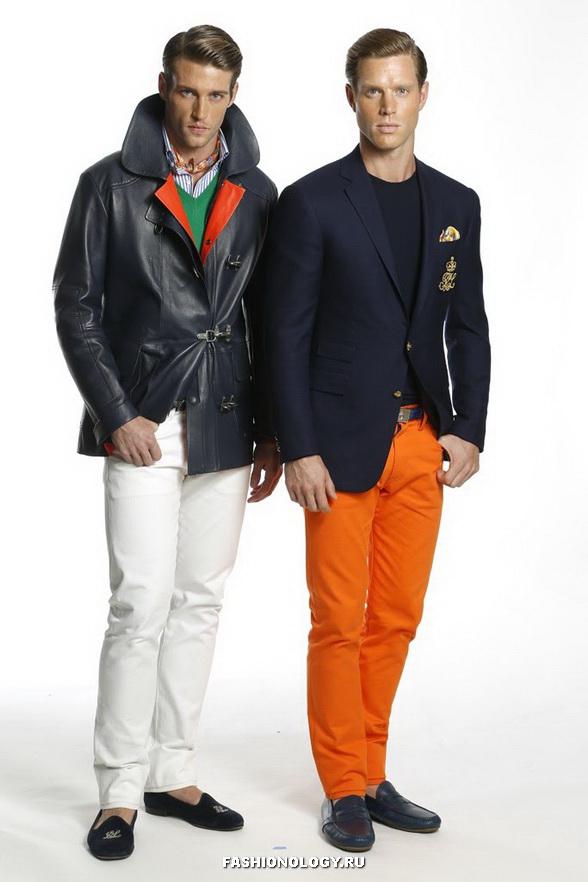 Designer when creating their models was under the impression of old Hollywood, double-breasted jackets and tuxedos with vests, and do not forget about single-breasted suits, bright floral prints on shorts, a favorite topic of Americans on vacation. The combination of white trousers with sand Shirts, jackets or with chocolate-brown leather jacket, light exudes luxury.
Marine motif is also present in the collection, in combination with an elegant black dress top with raised collars.
All brands Ralph Lauren next spring-summer 2014 combines lightweight sports style, from the colorful cashmere to crocodile skin, from soft bags to shoes. The classic European style added a bit of American charm, as a result, we have an excellent collection of men's fashion for every taste and age.