Ornaments - this is what makes a woman a woman, as the great Coco Chanel said. Take this a wise idea for granted and spend a few minutes studying the latest collections of jewelry. Jewelry, you know, not much happens, and there - especially. Many of these models deserve to be called not just decorations and works of jewelry art. So, what we have prepared for this spring famous designers?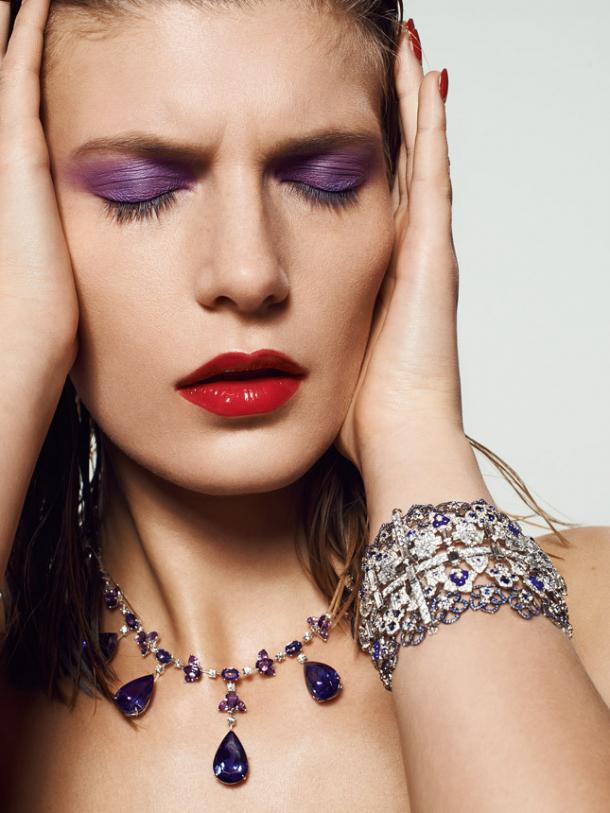 «Chanel»
In February 2014 Chanel introduced a new collection of jewelry dedicated to the favorite flower of the founder of the fashion house and the well-known symbol of the brand - the camellia.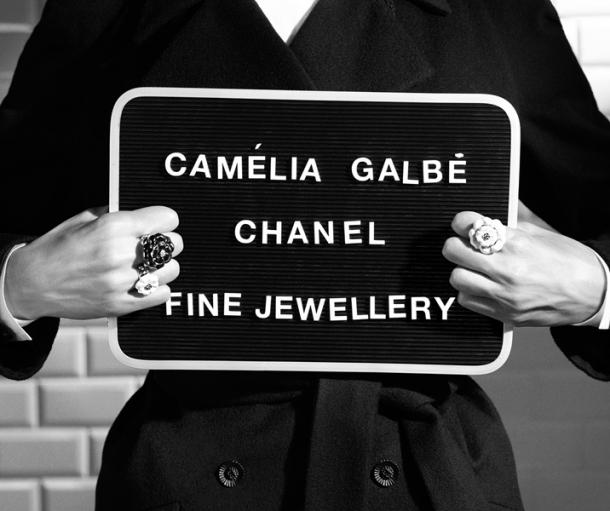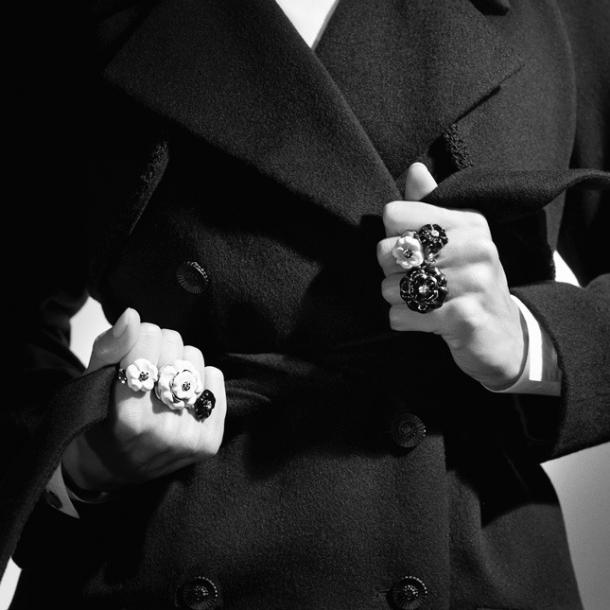 Just a collection of 12 articles from a variety of materials: gold, silver, diamonds and black ceramic and white flowers.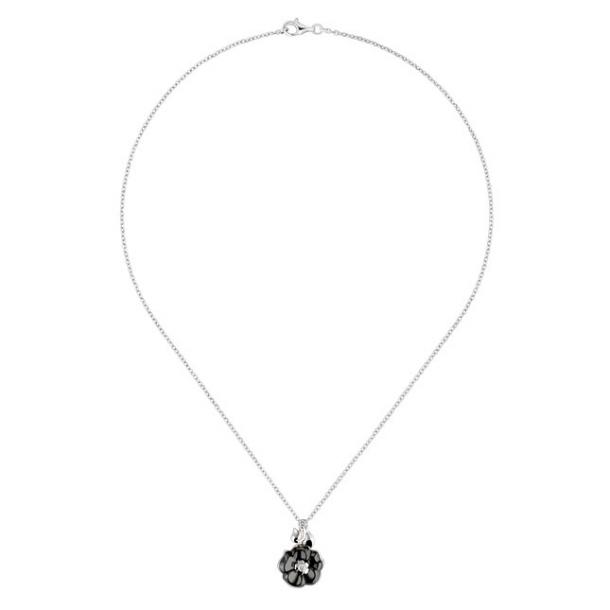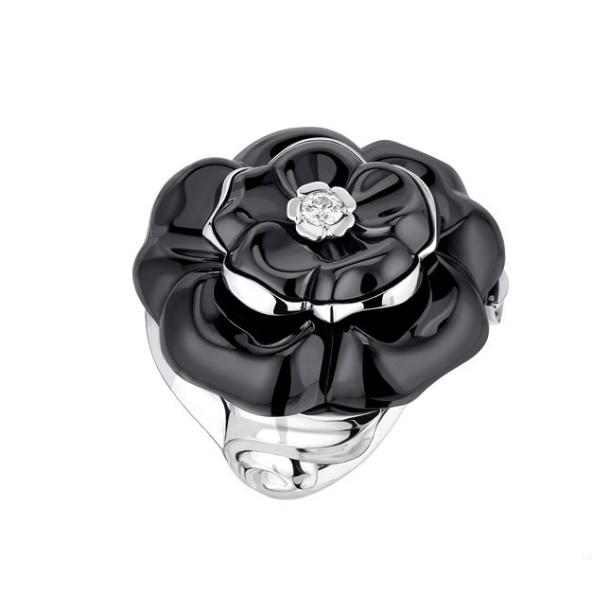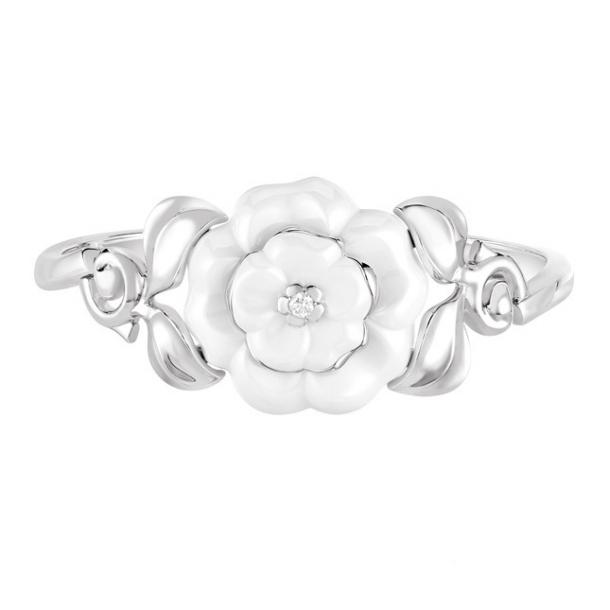 Pendants, earrings, rings and bracelets are thematically similar to each other, but the delicate rims fine workmanship very nice on the background of massive ceramic colors: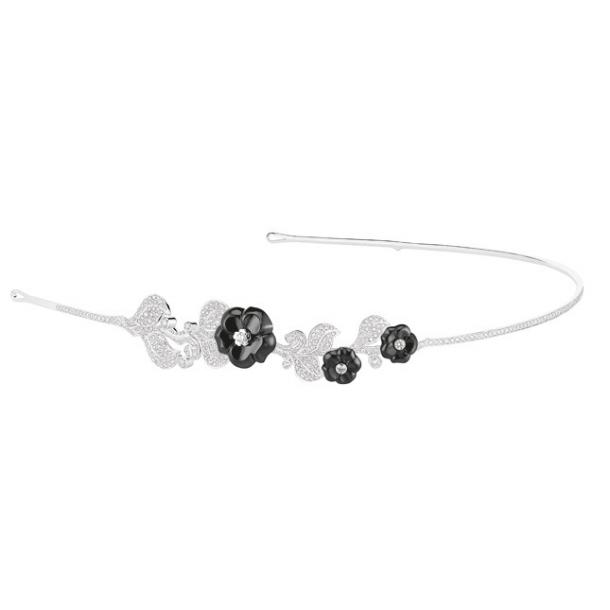 «Mauboussin»
Many people in Russia Mauboussin brand is associated only with perfume, and few people know about the magnificent rings and cocktail rings this brand. Jewellery brand different from that unusual, baguette-cut stones, which accentuates their beauty than the classic.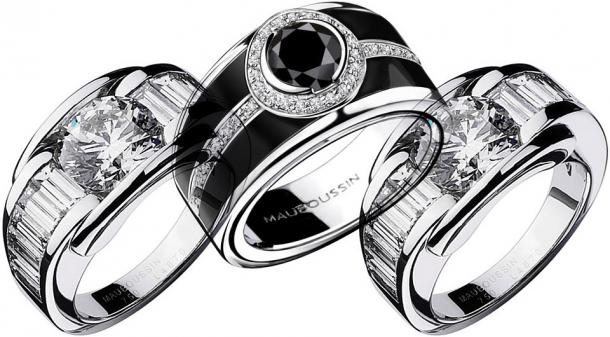 The history of the French jewelry house began in the early 19th century. Ring spring collection by Mauboussin - it is white gold, enamel and contrasting colored gemstones clean water. It looks just great!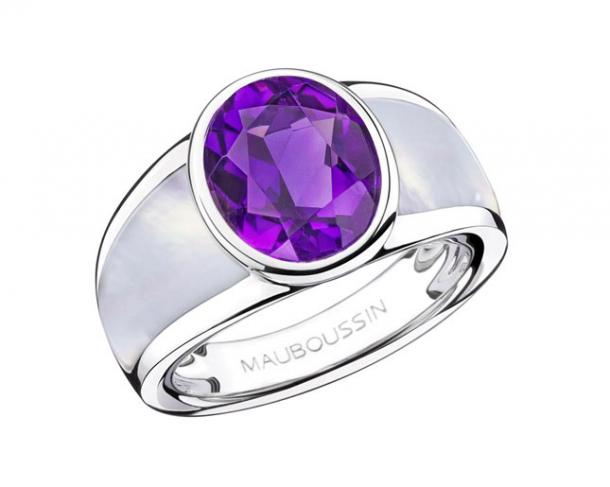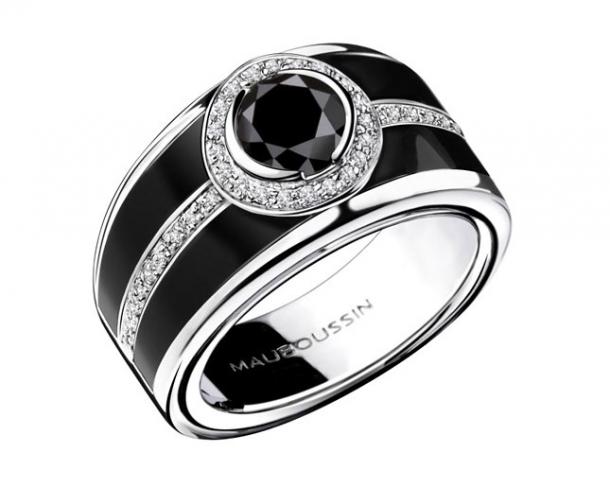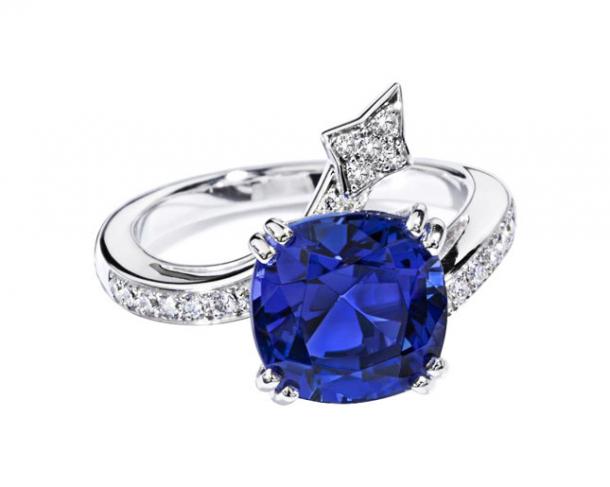 «Natalia Vodianova»
You can not go past these magnificent hours of Russian-Soviet style, which made designer Natalia Vodianova. Watches Raketa are the result of cooperation and Natalia Petrodvorets Watch Factory. Watch attracted the attention of his Soviet subjects, inlaid dial and rotating bezel. Anyway - look very fresh, bright and original.
«Ralph Lauren»
Next - the architecture of American art deco jewelry from Ralph Lauren. Luxury Collection Modern Art Deco from the legendary American brand - it is strict and smooth lines, smooth gems, pink and white gold.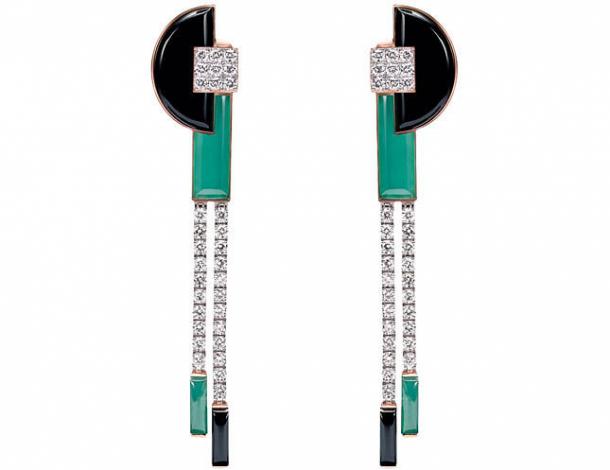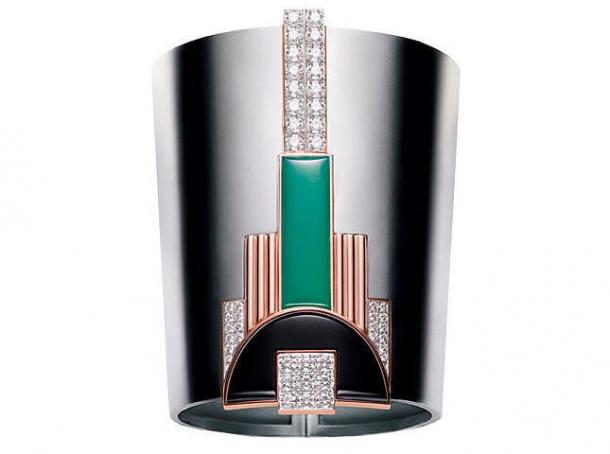 These "architectural" decorations unwittingly reminiscent of the world-famous skyscrapers, buildings, Chicago and New York, richly inlaid with glass, stone and aluminum.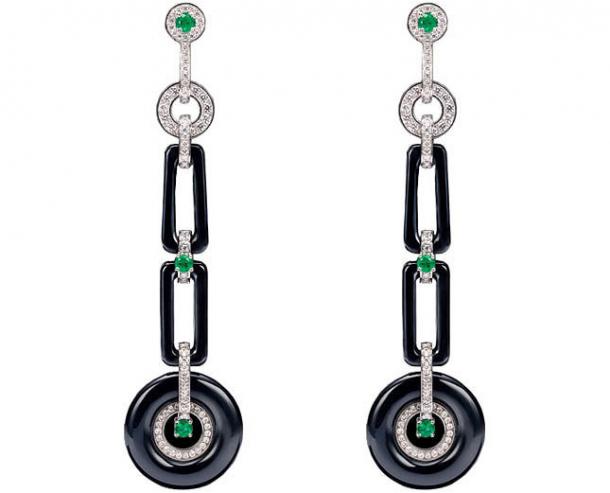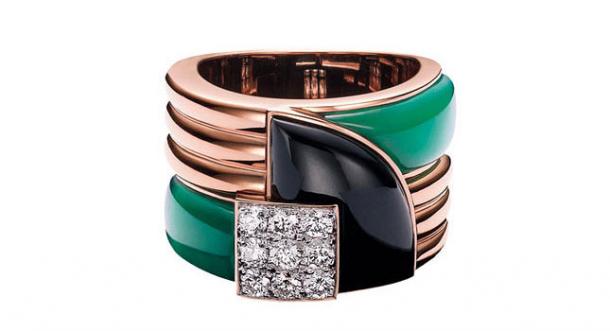 «Giorgio Bonaguro»
An interesting project presented the Italian industrial designer Giorgio Bonaguro. At the core of his collection is the idea about the uniqueness and originality, so the finished product came out just two Cuff Bracelet: Liaison half gold and silver completely Personal Code.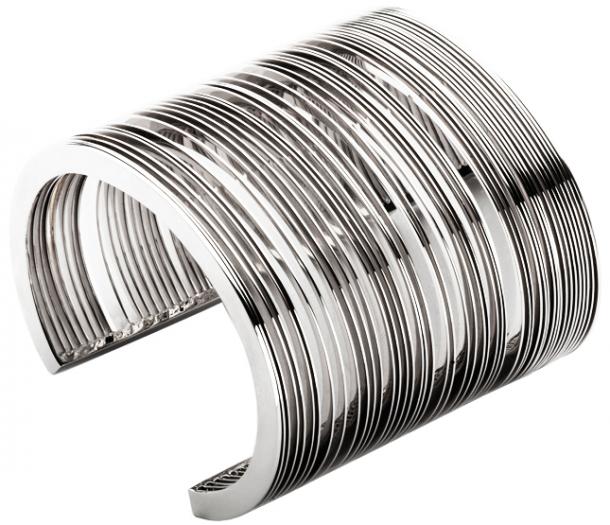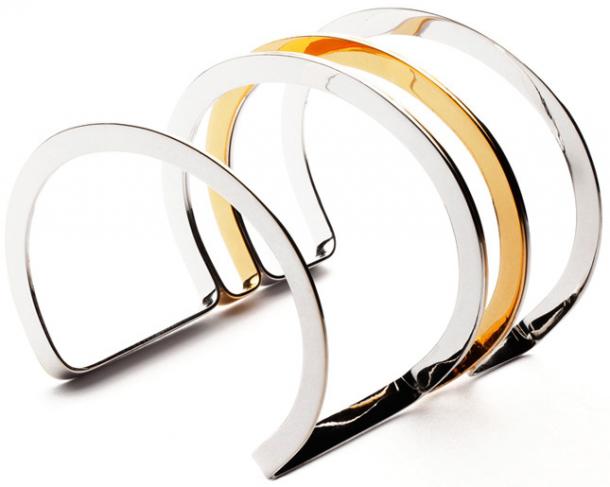 The rest of the bracelets are made to order and there a single copy. The customer itself will be determined by the distance between the segments and the number of parts. The idea of ​​these bracelets can be traced similarities with bar codes.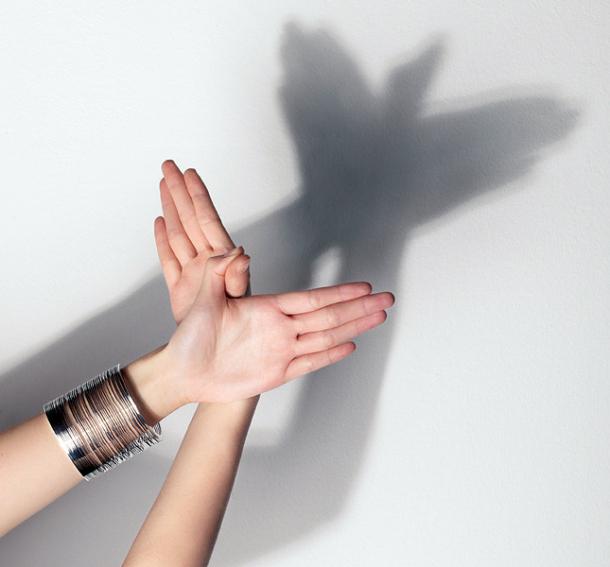 «Mawi»
Just wanted to share a really bright and colorful collection of British brand Mawi. Jewellery from the brand we've seen at the New York Fashion Week, and it is clear why: this variegation and a variety of metals and patterns are striking with its magnificence.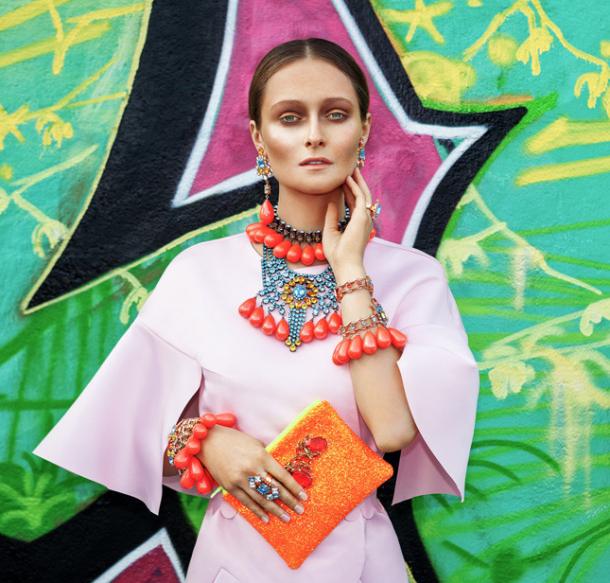 This interesting collection of jewelry of all colors is perfect for the coming spring-summer 2014. Given the traction designers to monolukam, black and white combinations, beige and light shades of pastels, such bright decorations will be precisely the part that converts the whole image.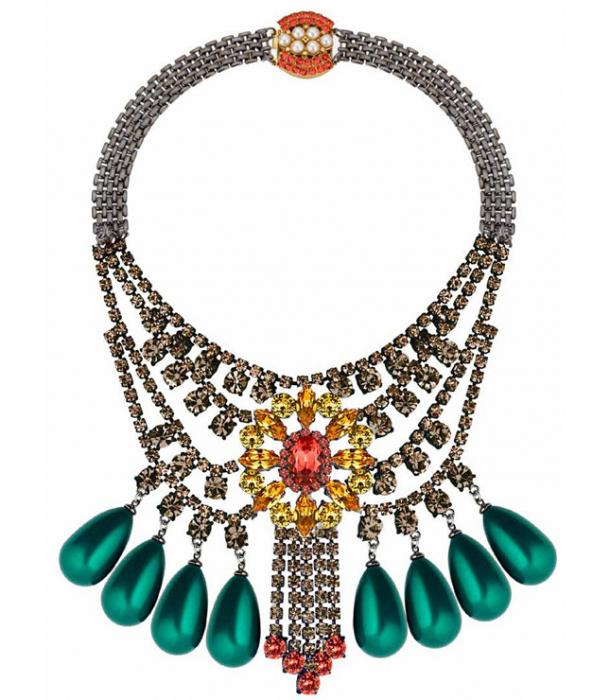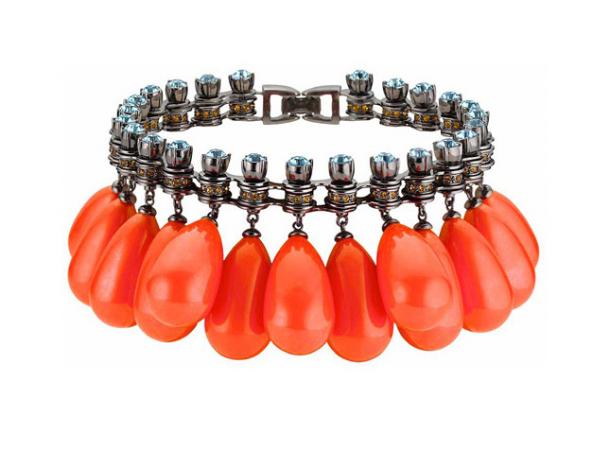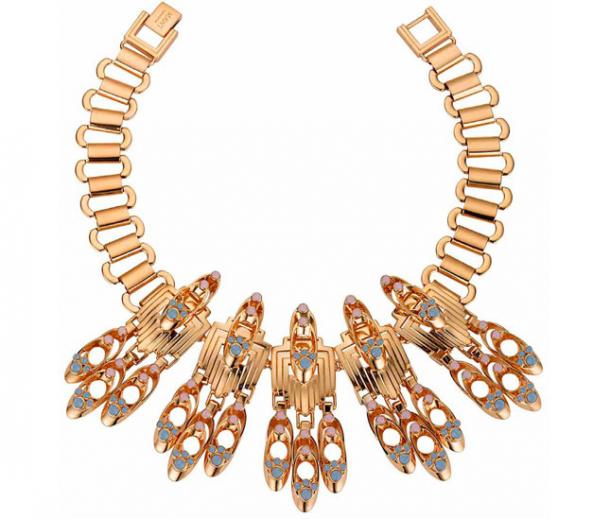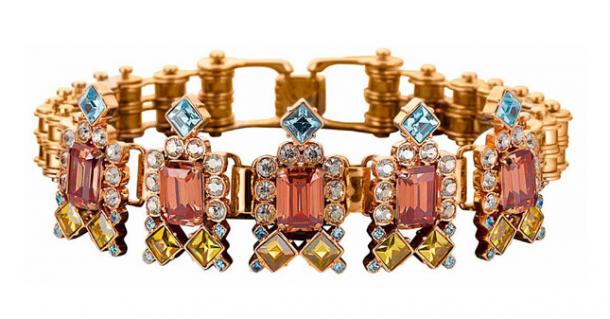 Well, finally, remember that the real gems of pure water found in nature less and less, and who knows, maybe in 50 or 100 years, these ornaments become rarities, which will be sold at auction for crazy money. And until that happens, we can in full enjoy the new collection, which hit the metal luster and real diamonds. Enjoy!